George Pierce Baker Quotes
Top 8 wise famous quotes and sayings by George Pierce Baker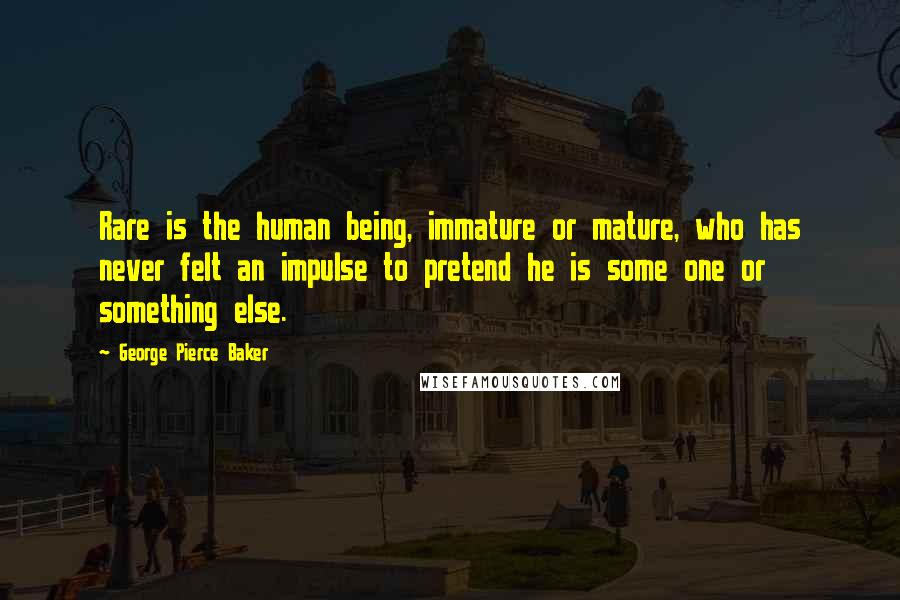 Rare is the human being, immature or mature, who has never felt an impulse to pretend he is some one or something else.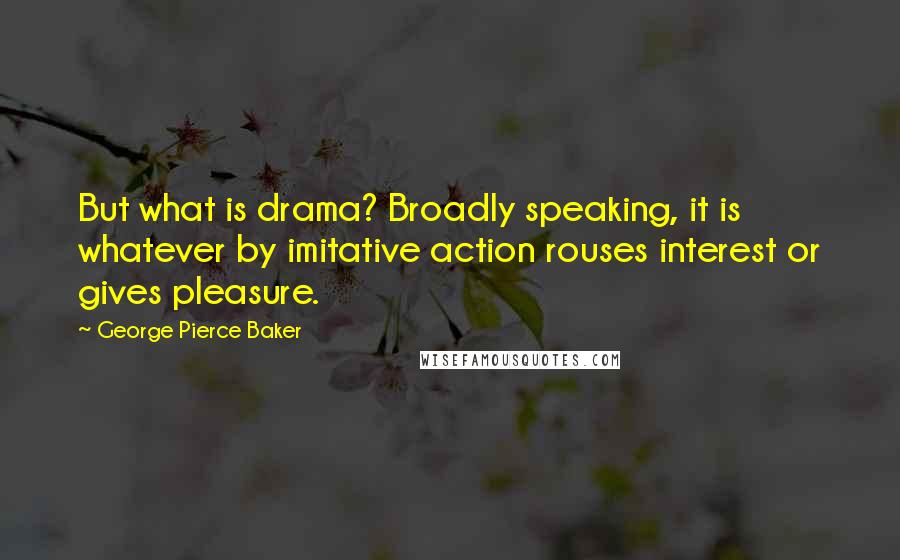 But what is drama? Broadly speaking, it is whatever by imitative action rouses interest or gives pleasure.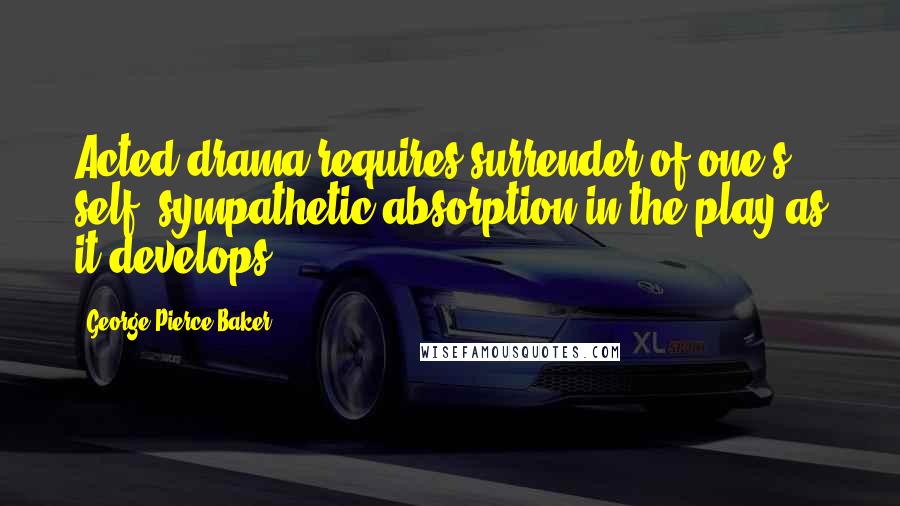 Acted drama requires surrender of one's self, sympathetic absorption in the play as it develops.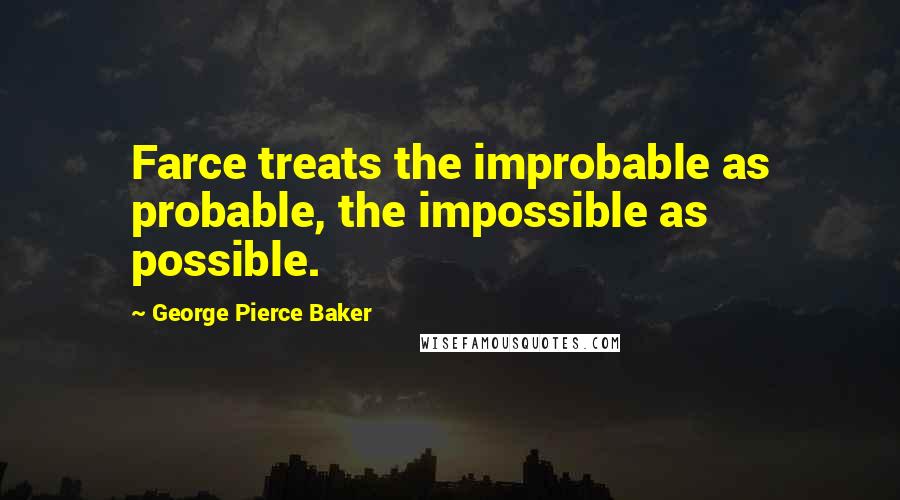 Farce treats the improbable as probable, the impossible as possible.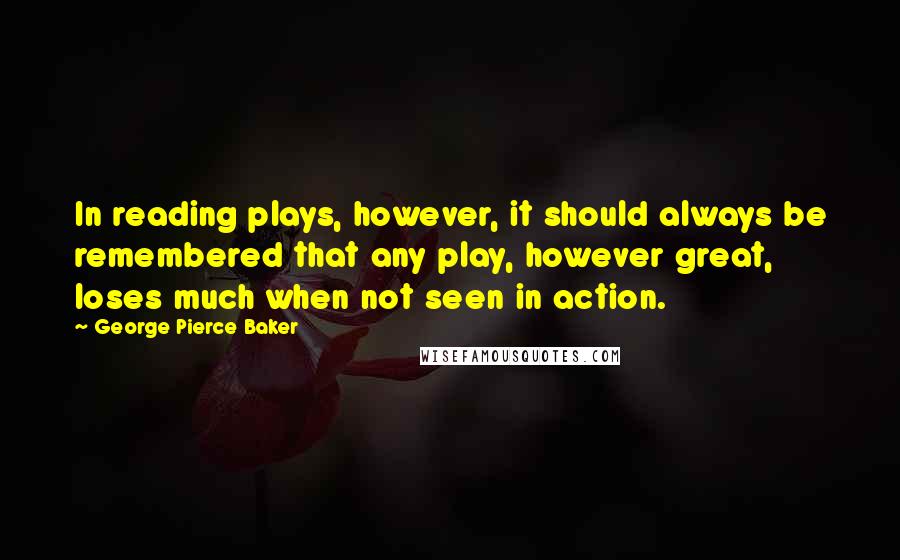 In reading plays, however, it should always be remembered that any play, however great, loses much when not seen in action.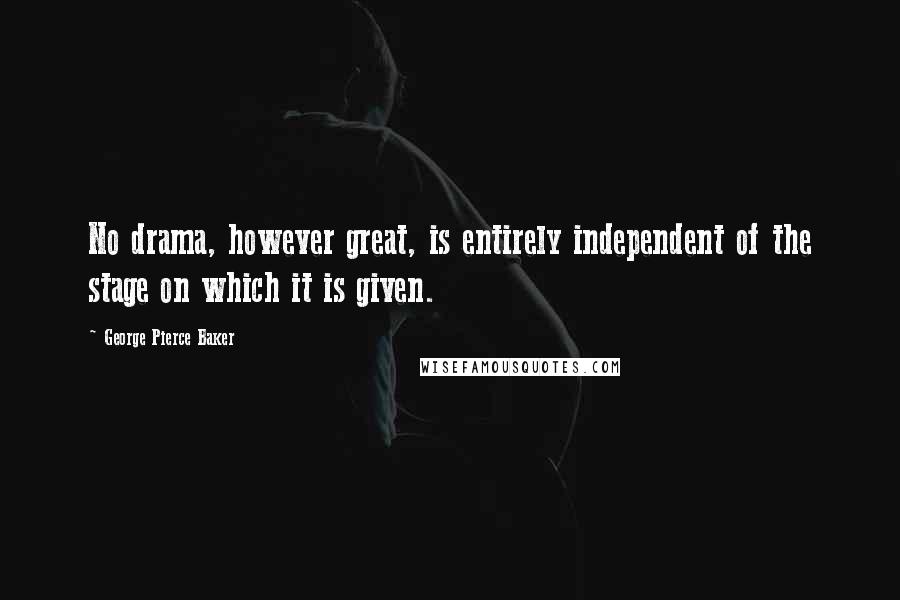 No drama, however great, is entirely independent of the stage on which it is given.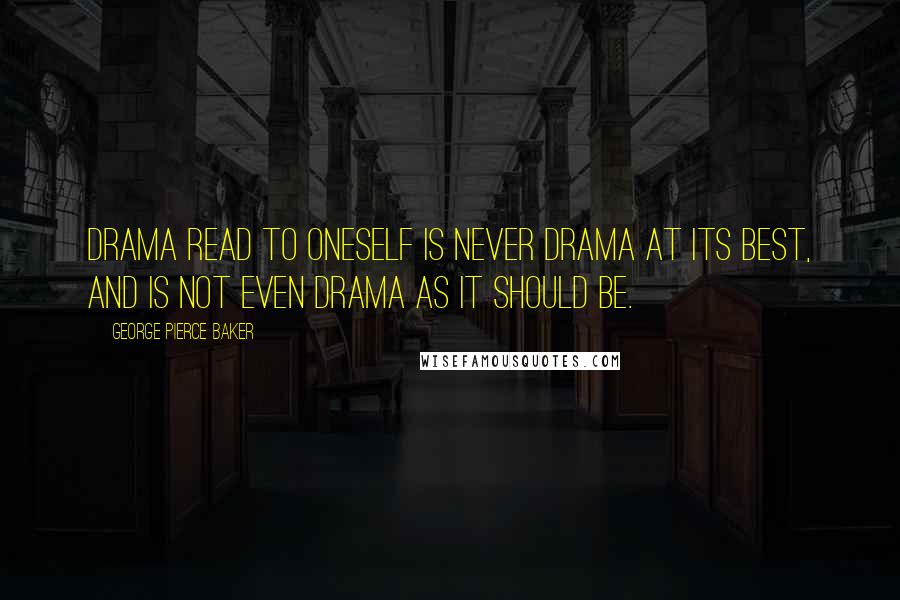 Drama read to oneself is never drama at its best, and is not even drama as it should be.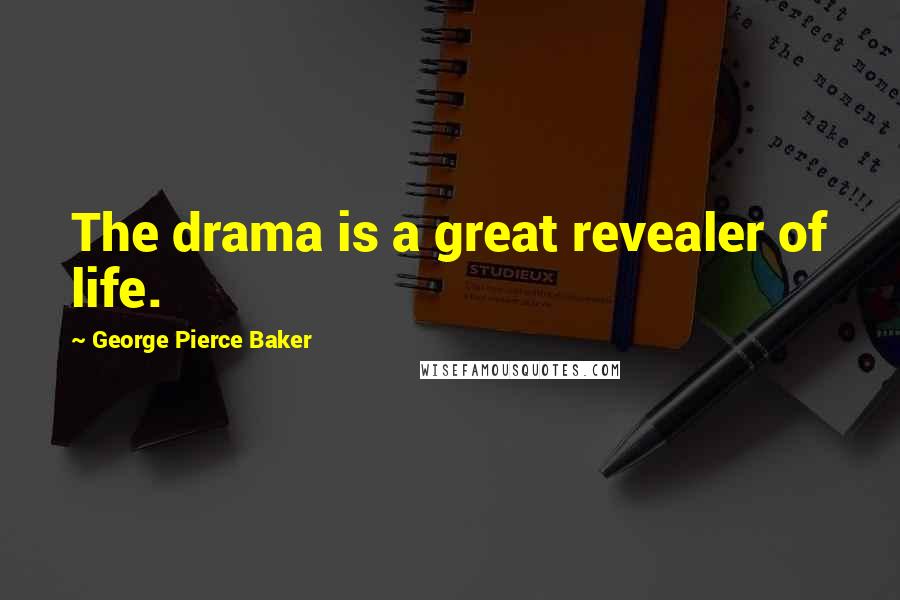 The drama is a great revealer of life.