George Hodgman Quotes
Top 13 wise famous quotes and sayings by George Hodgman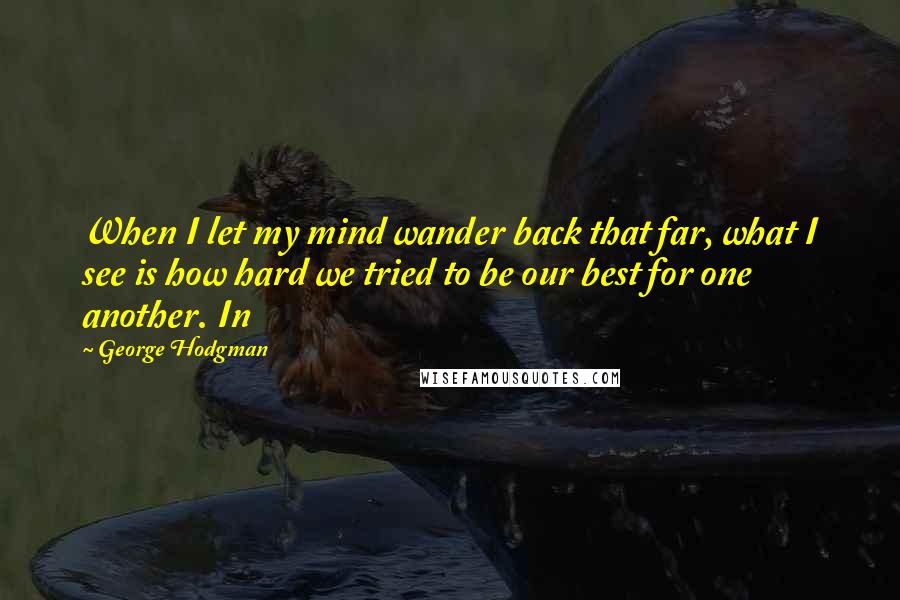 When I let my mind wander back that far, what I see is how hard we tried to be our best for one another. In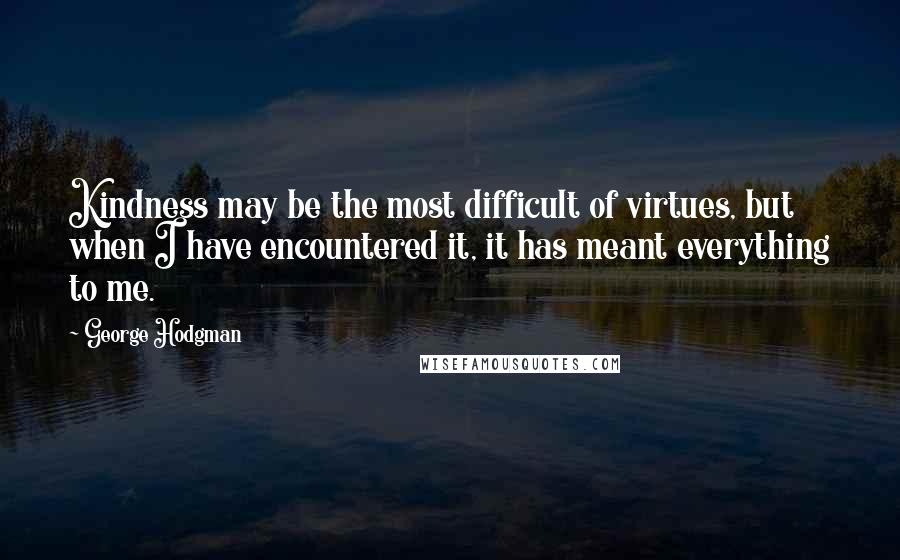 Kindness may be the most difficult of virtues, but when I have encountered it, it has meant everything to me.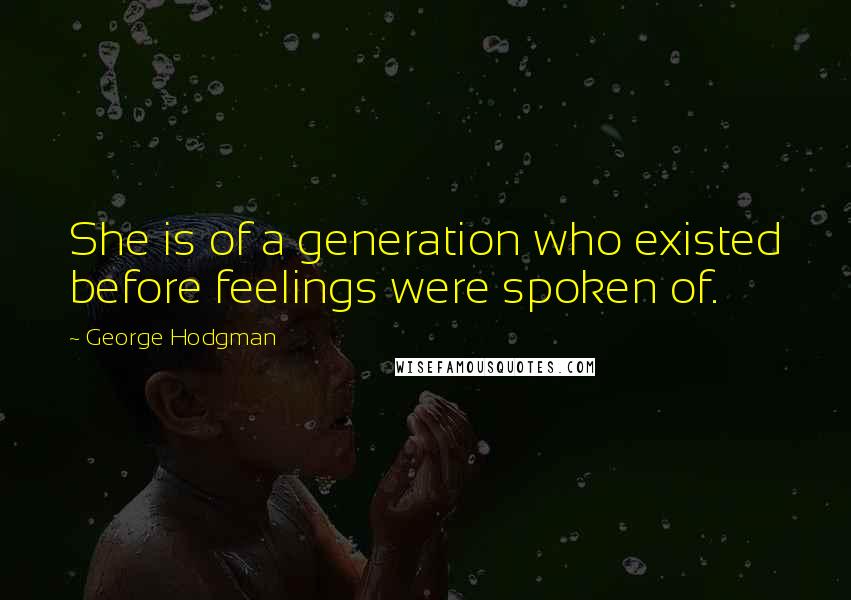 She is of a generation who existed before feelings were spoken of.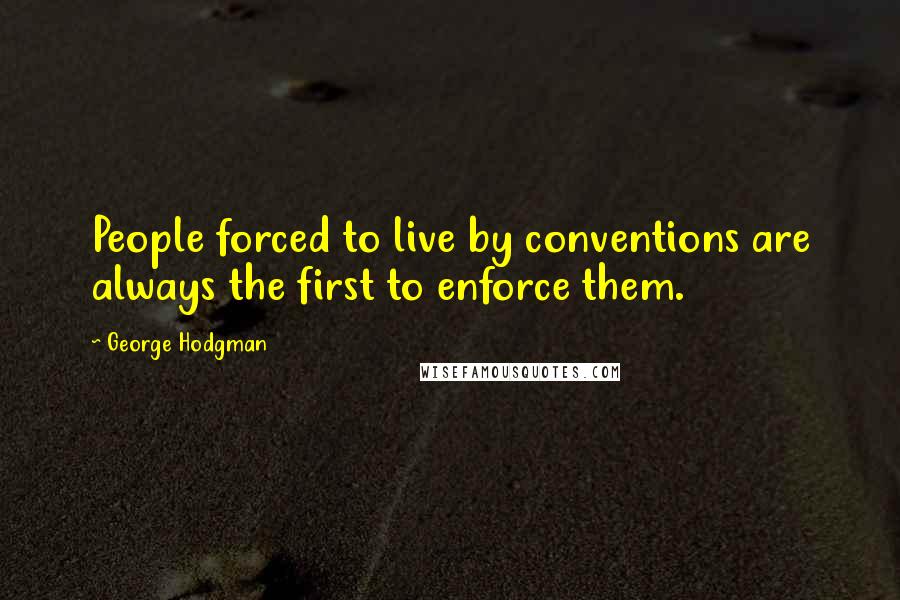 People forced to live by conventions are always the first to enforce them.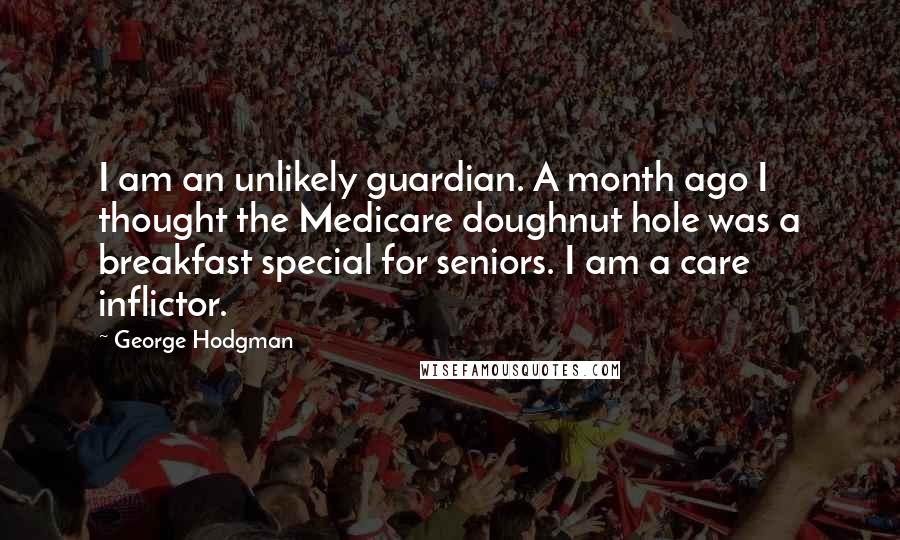 I am an unlikely guardian. A month ago I thought the Medicare doughnut hole was a breakfast special for seniors. I am a care inflictor.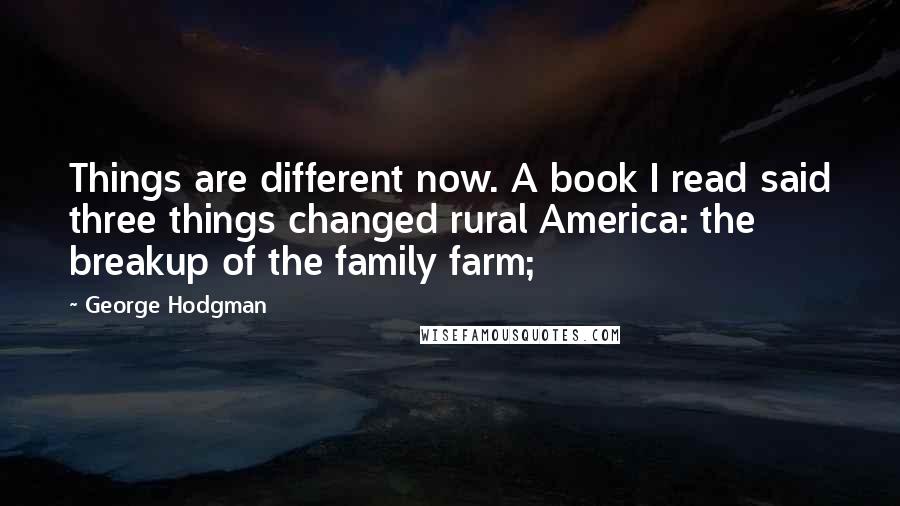 Things are different now. A book I read said three things changed rural America: the breakup of the family farm;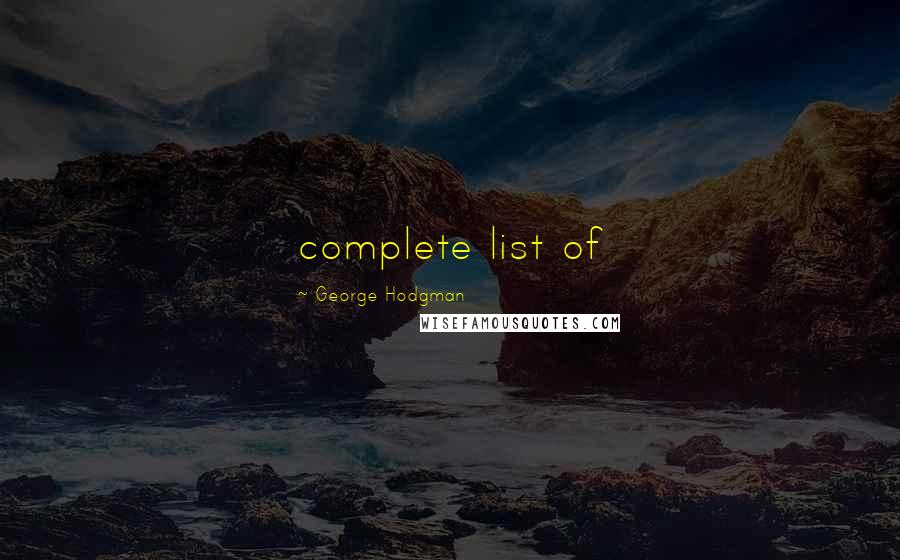 complete list of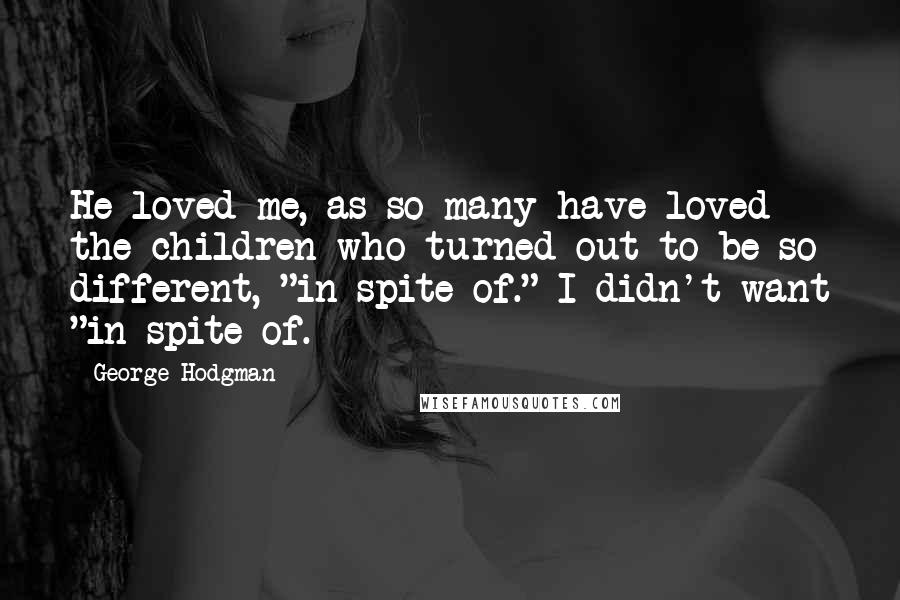 He loved me, as so many have loved the children who turned out to be so different, "in spite of." I didn't want "in spite of.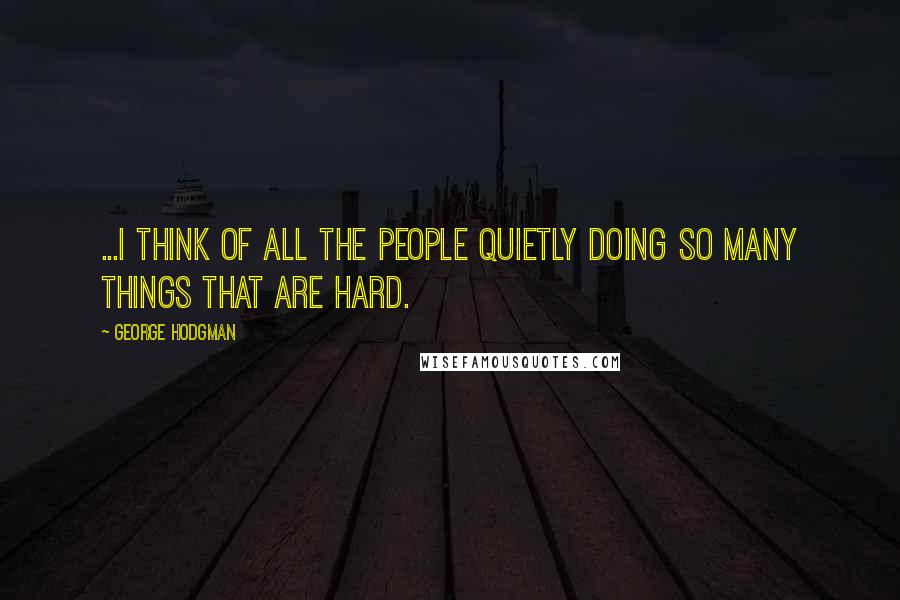 ...I think of all the people quietly doing so many things that are hard.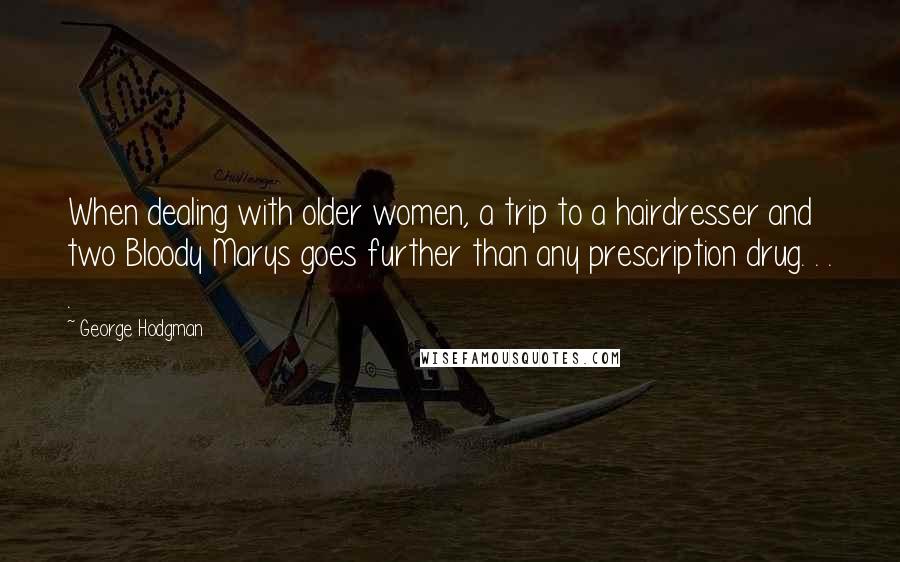 When dealing with older women, a trip to a hairdresser and two Bloody Marys goes further than any prescription drug. . . .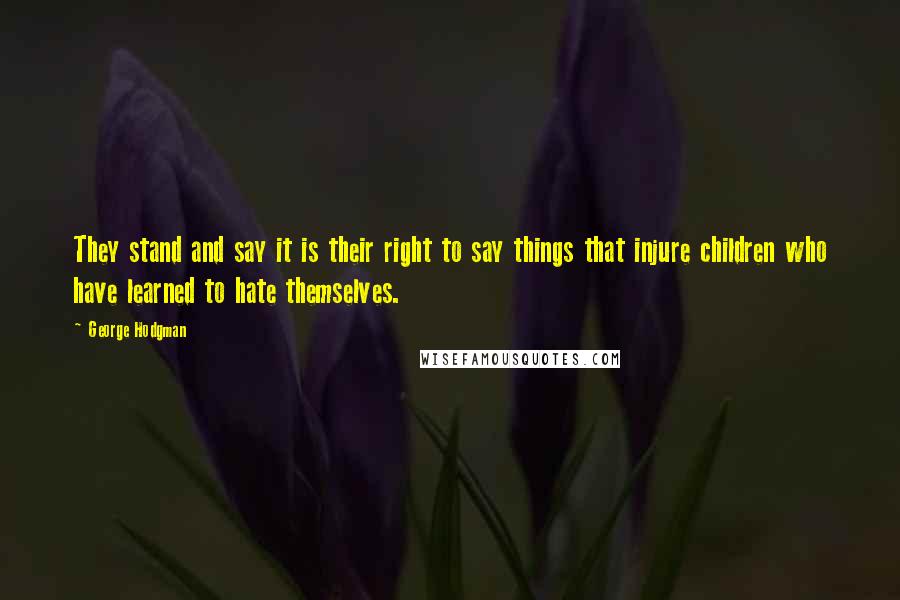 They stand and say it is their right to say things that injure children who have learned to hate themselves.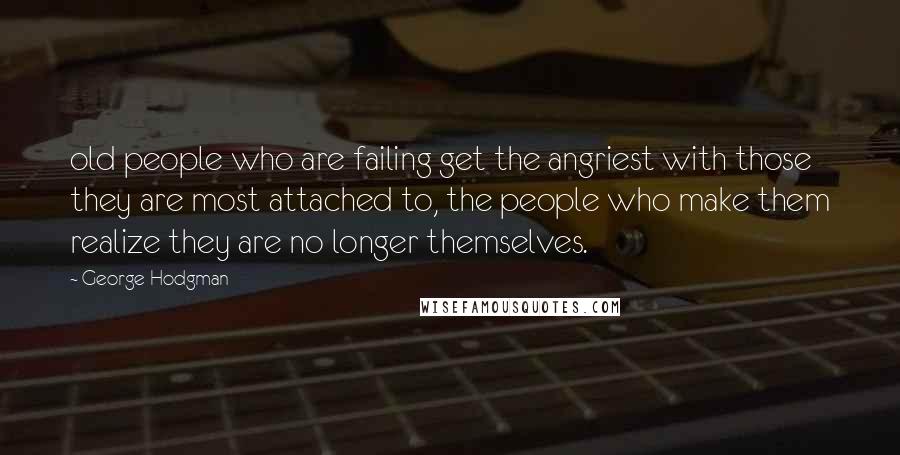 old people who are failing get the angriest with those they are most attached to, the people who make them realize they are no longer themselves.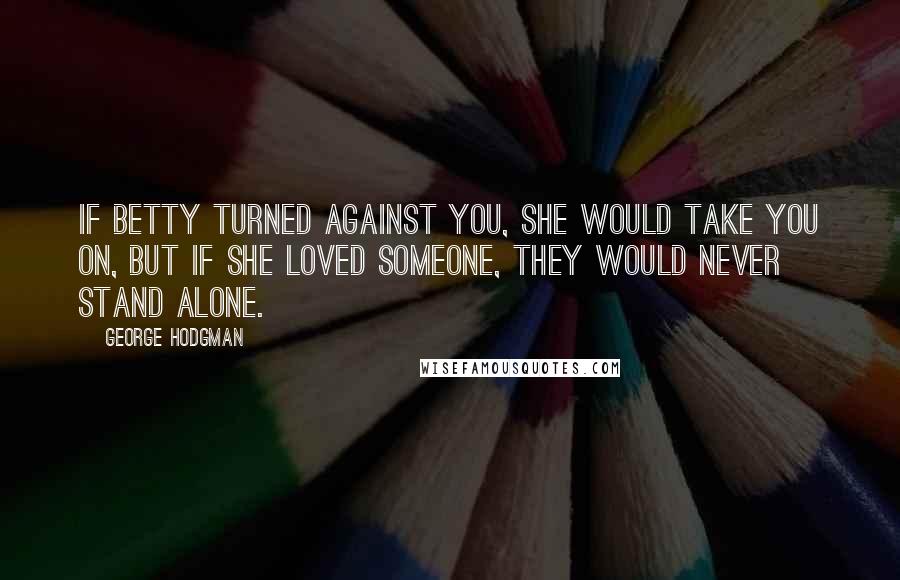 If Betty turned against you, she would take you on, but if she loved someone, they would never stand alone.