Emily Meade Quotes
Top 3 wise famous quotes and sayings by Emily Meade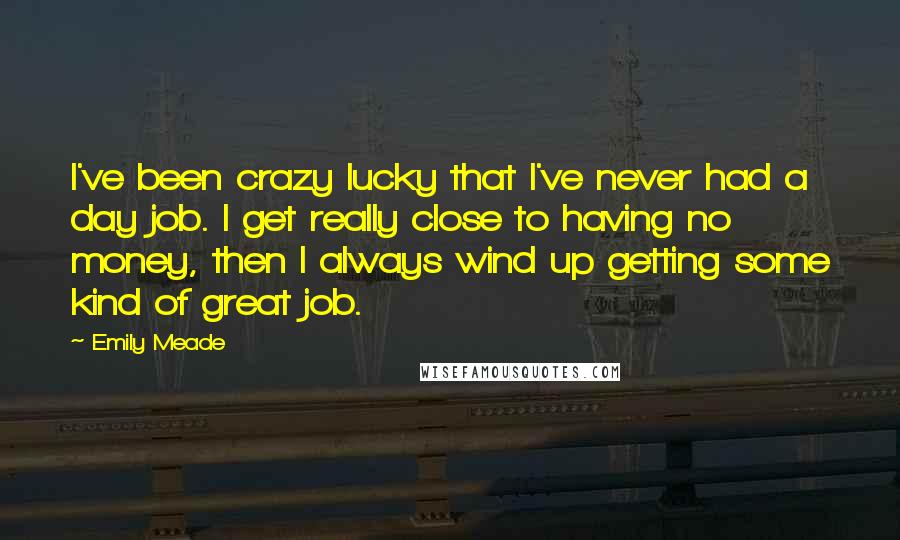 I've been crazy lucky that I've never had a day job. I get really close to having no money, then I always wind up getting some kind of great job.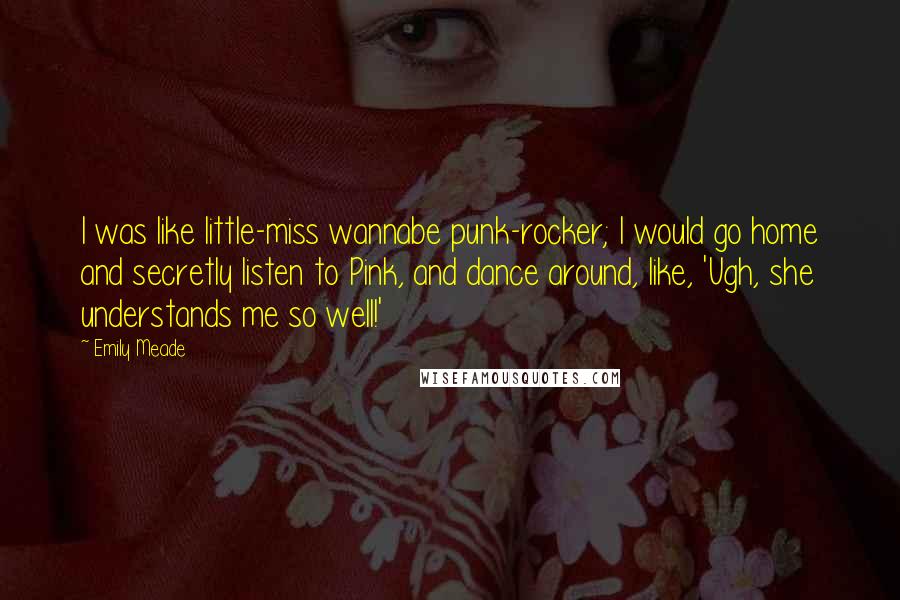 I was like little-miss wannabe punk-rocker; I would go home and secretly listen to Pink, and dance around, like, 'Ugh, she understands me so well!'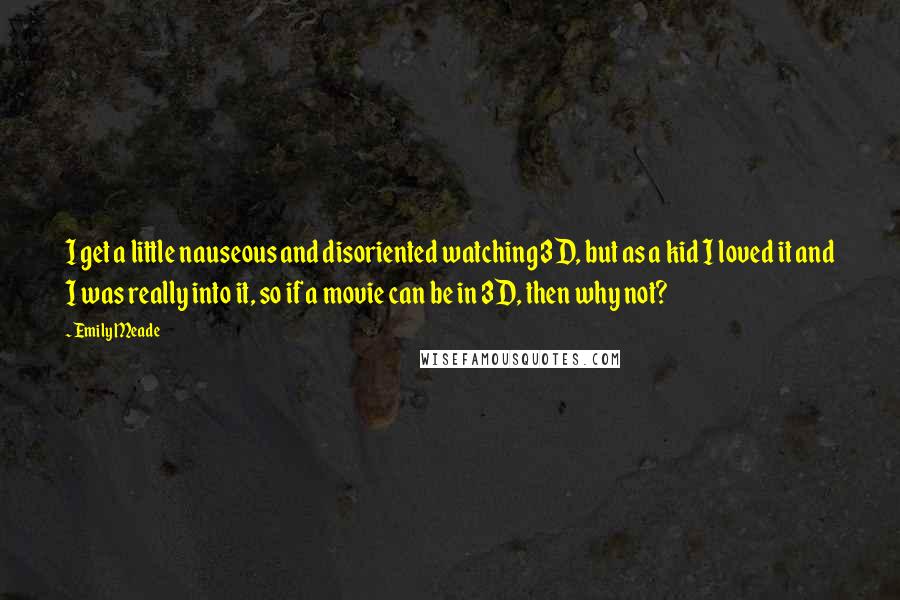 I get a little nauseous and disoriented watching 3D, but as a kid I loved it and I was really into it, so if a movie can be in 3D, then why not?