Elizabeth Little Quotes
Top 9 wise famous quotes and sayings by Elizabeth Little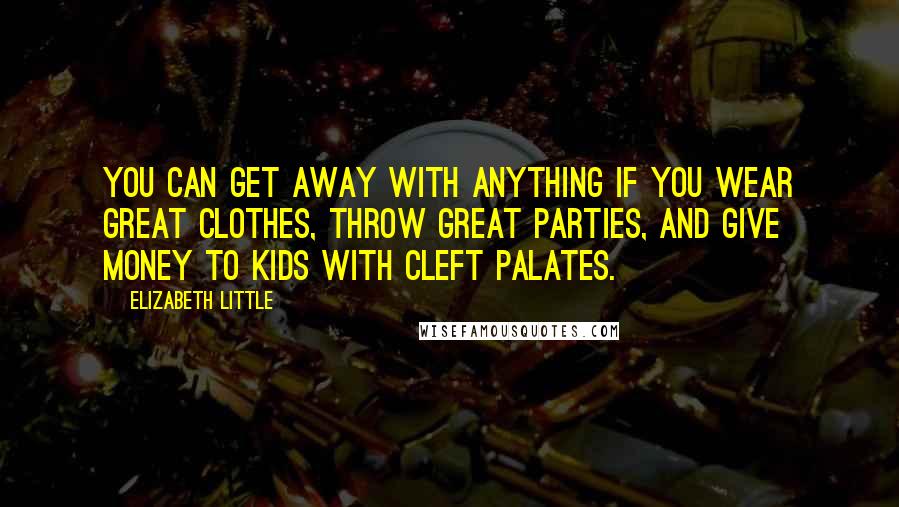 You can get away with anything if you wear great clothes, throw great parties, and give money to kids with cleft palates.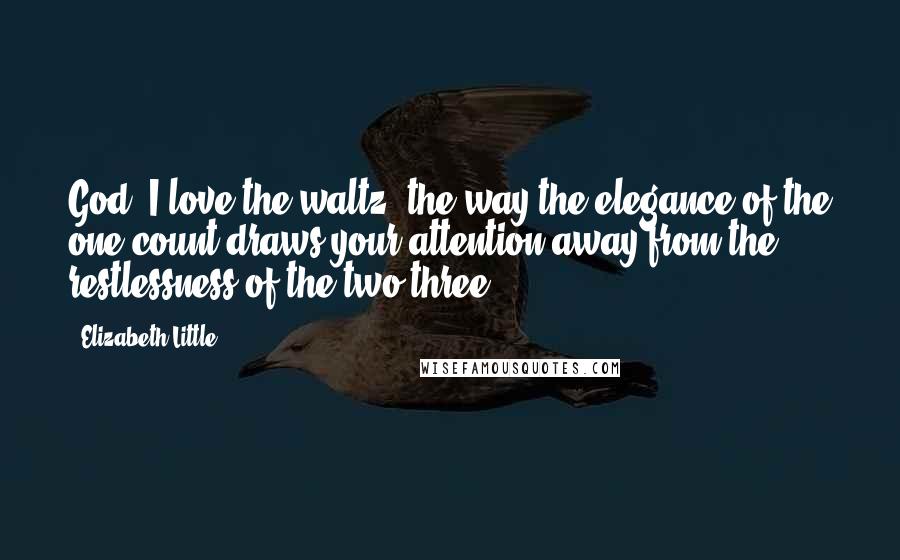 God, I love the waltz, the way the elegance of the one-count draws your attention away from the restlessness of the two-three.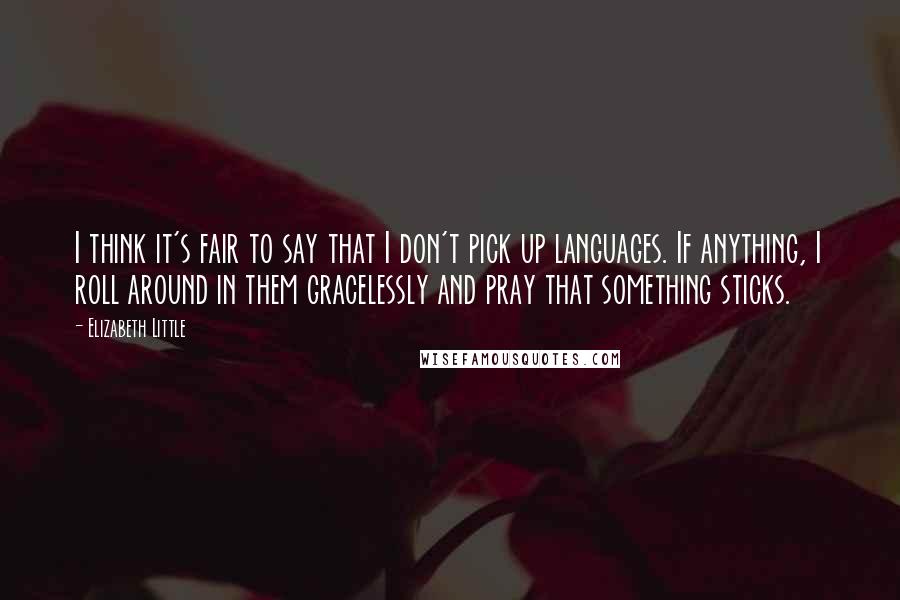 I think it's fair to say that I don't pick up languages. If anything, I roll around in them gracelessly and pray that something sticks.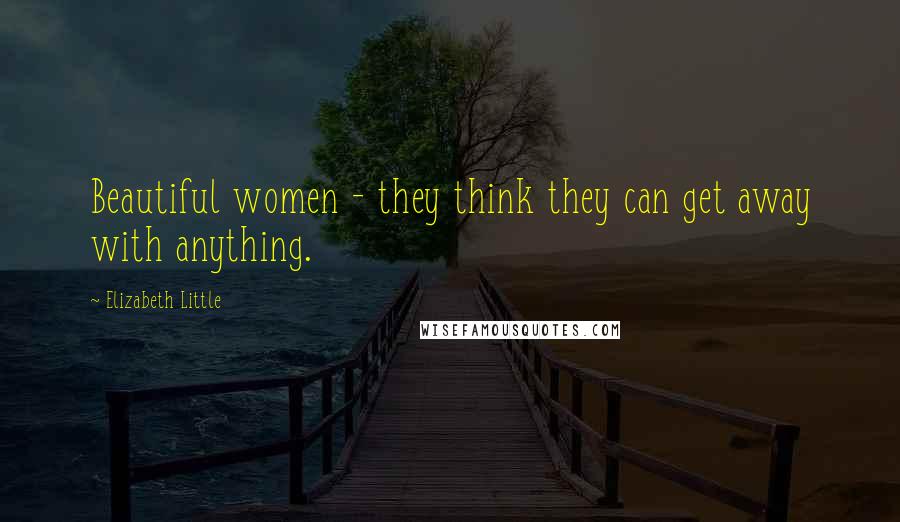 Beautiful women - they think they can get away with anything.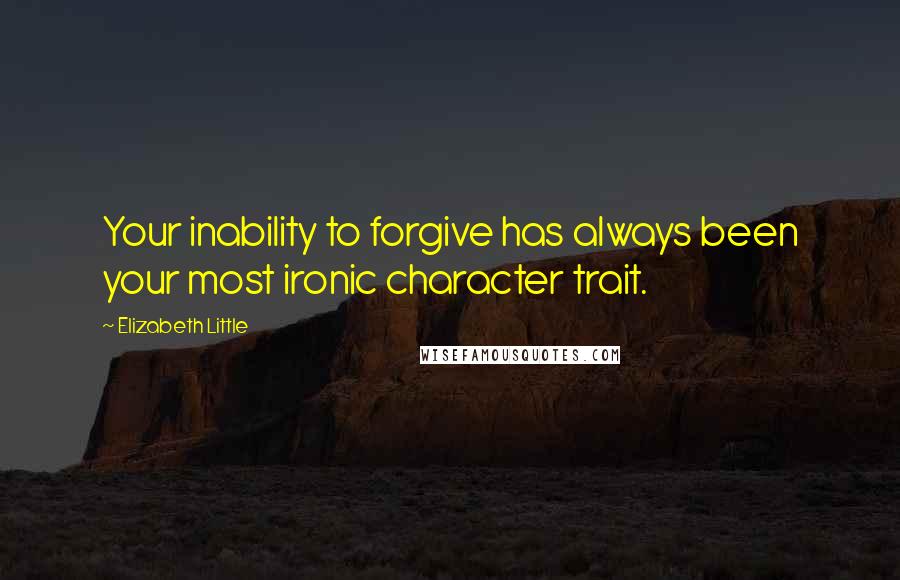 Your inability to forgive has always been your most ironic character trait.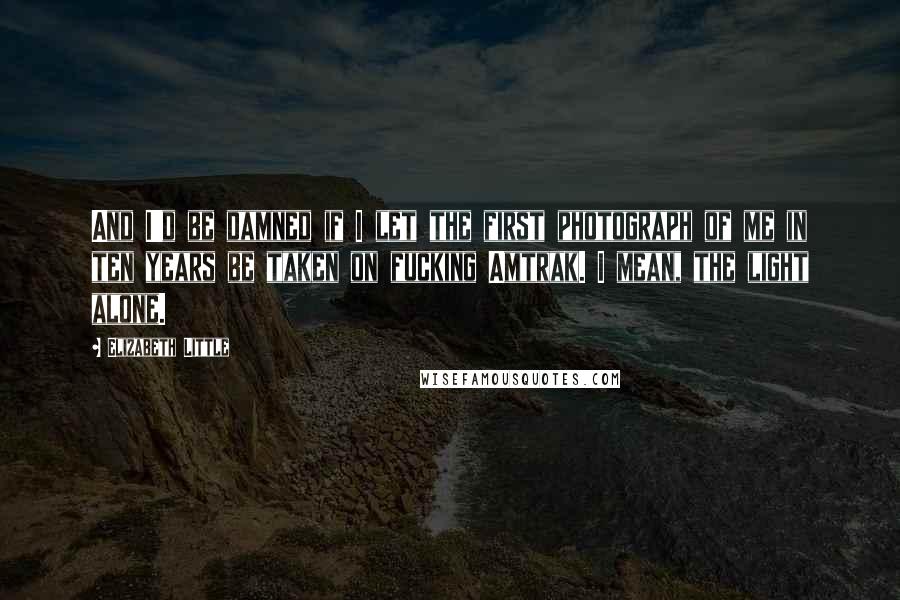 And I'd be damned if I let the first photograph of me in ten years be taken on fucking Amtrak. I mean, the light alone.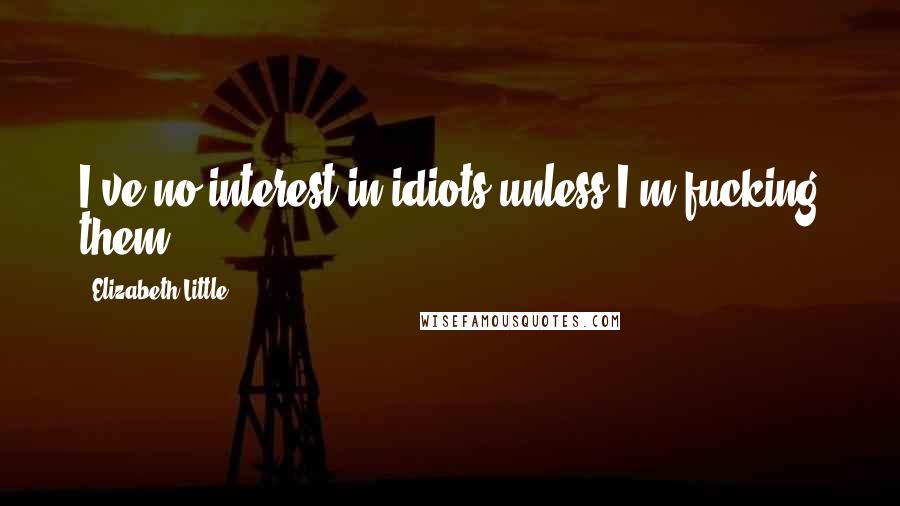 I've no interest in idiots unless I'm fucking them.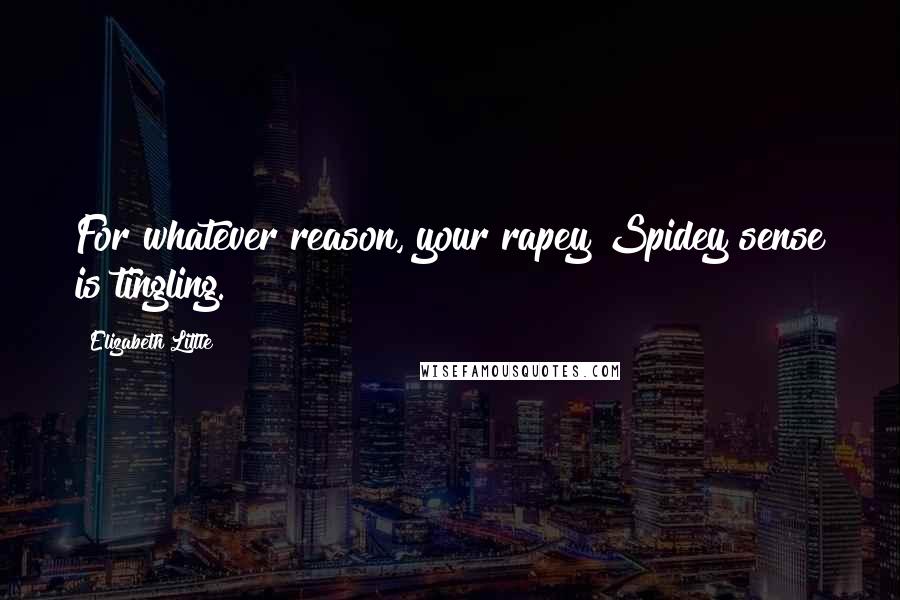 For whatever reason, your rapey Spidey sense is tingling.
Mutli-tools are like insults, girls - you should always have one on hand.