Edsger W. Dijkstra Quotes
Top 8 wise famous quotes and sayings by Edsger W. Dijkstra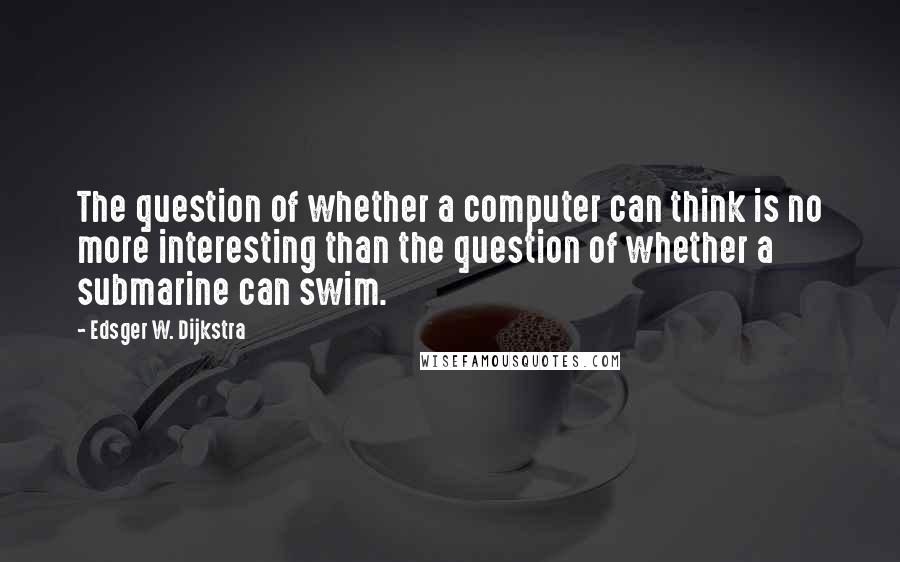 The question of whether a computer can think is no more interesting than the question of whether a submarine can swim.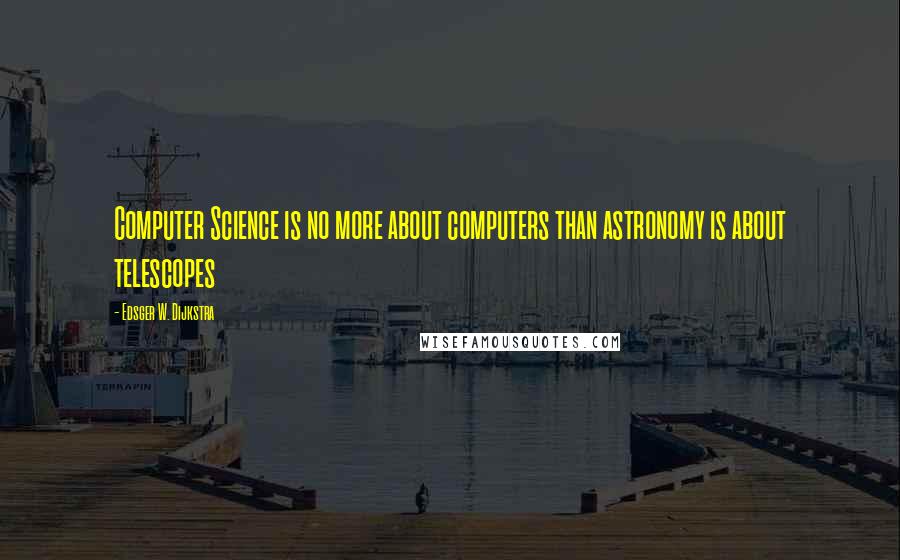 Computer Science is no more about computers than astronomy is about telescopes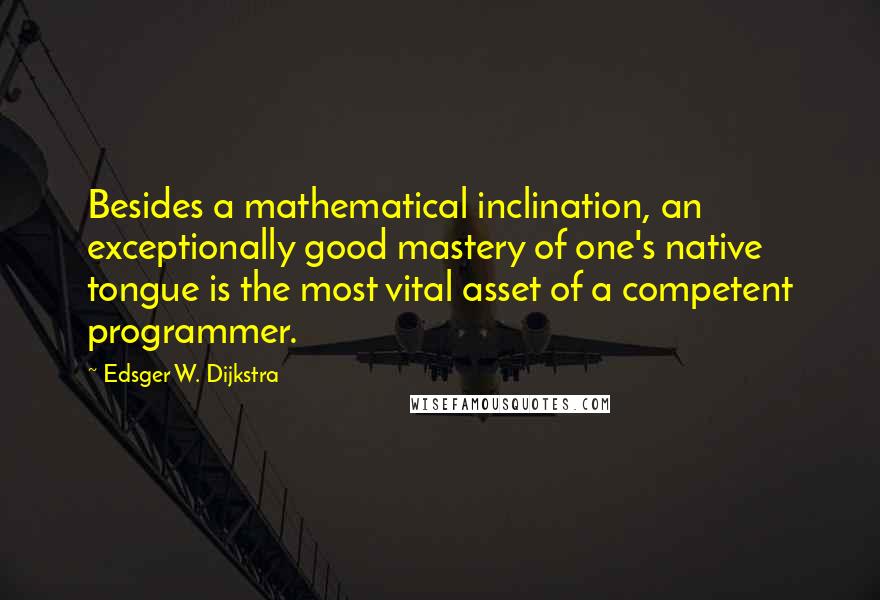 Besides a mathematical inclination, an exceptionally good mastery of one's native tongue is the most vital asset of a competent programmer.
Program testing can be used to show the presence of bugs, but never to show their absence!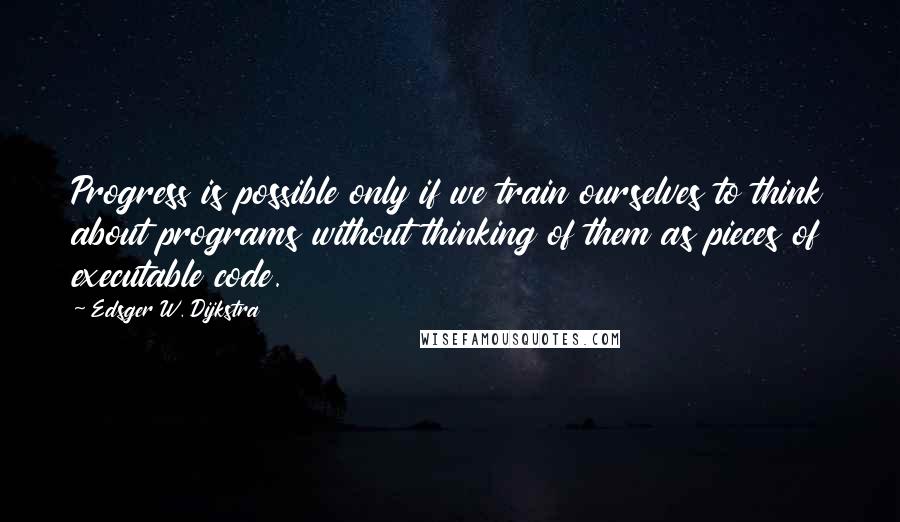 Progress is possible only if we train ourselves to think about programs without thinking of them as pieces of executable code.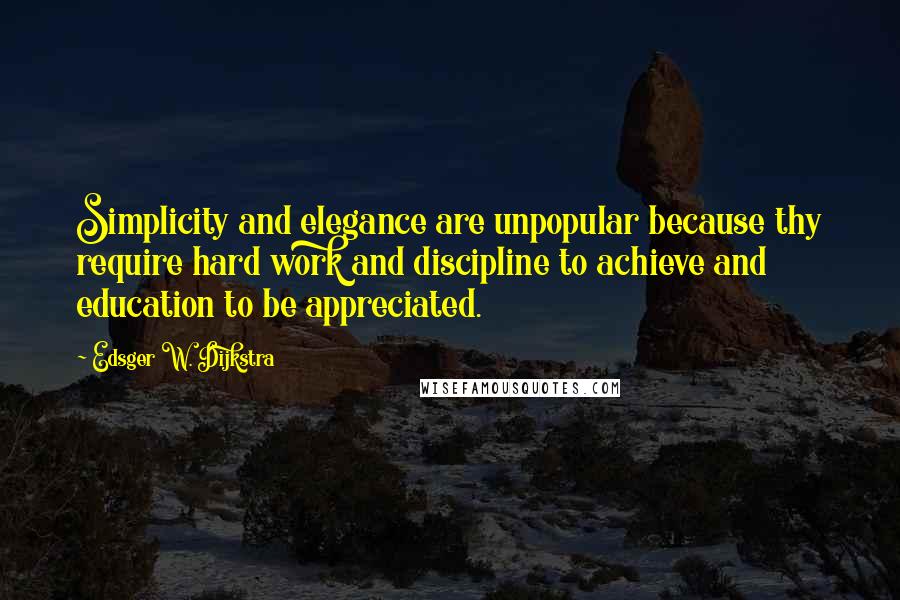 Simplicity and elegance are unpopular because thy require hard work and discipline to achieve and education to be appreciated.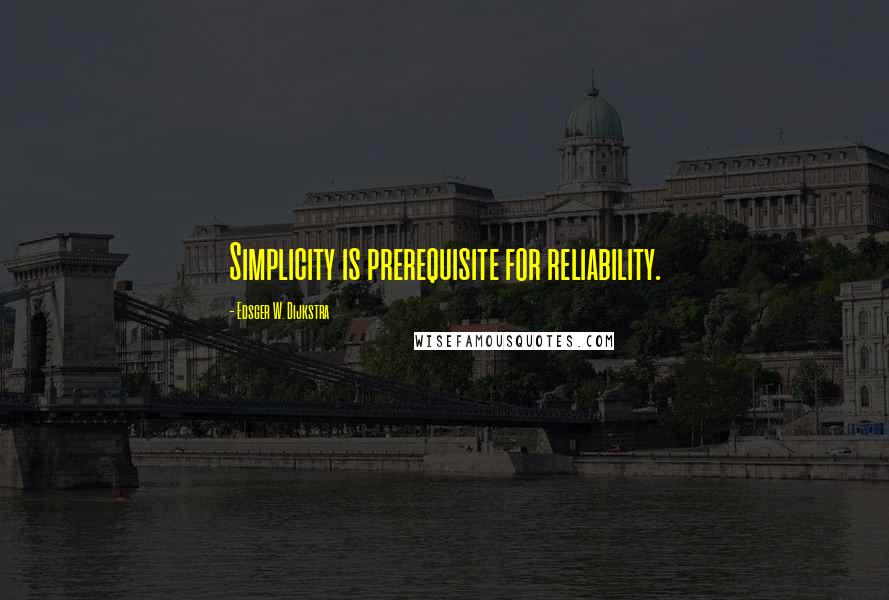 Simplicity is prerequisite for reliability.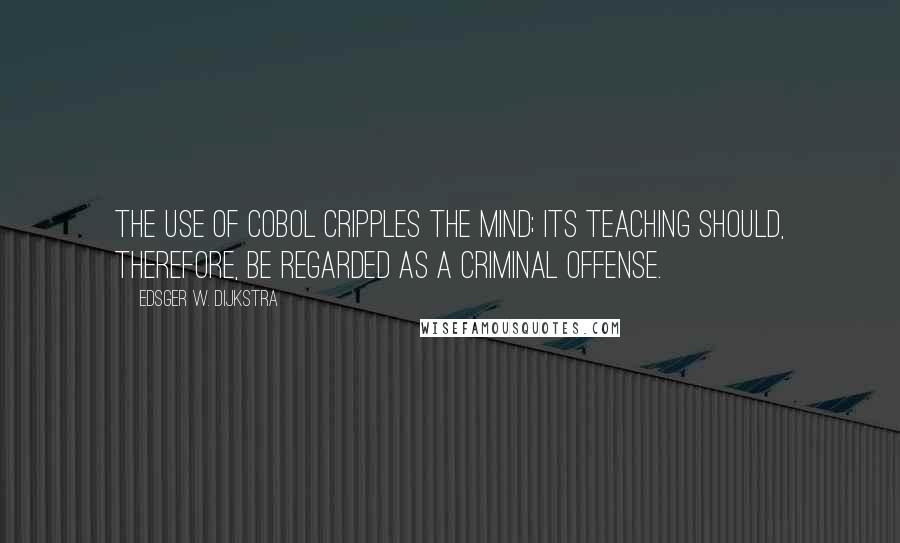 The use of COBOL cripples the mind; its teaching should, therefore, be regarded as a criminal offense.