Edgar Guest Quotes
Top 23 wise famous quotes and sayings by Edgar Guest
Edgar Guest Famous Quotes & Sayings
Discover top inspirational quotes from Edgar Guest on Wise Famous Quotes.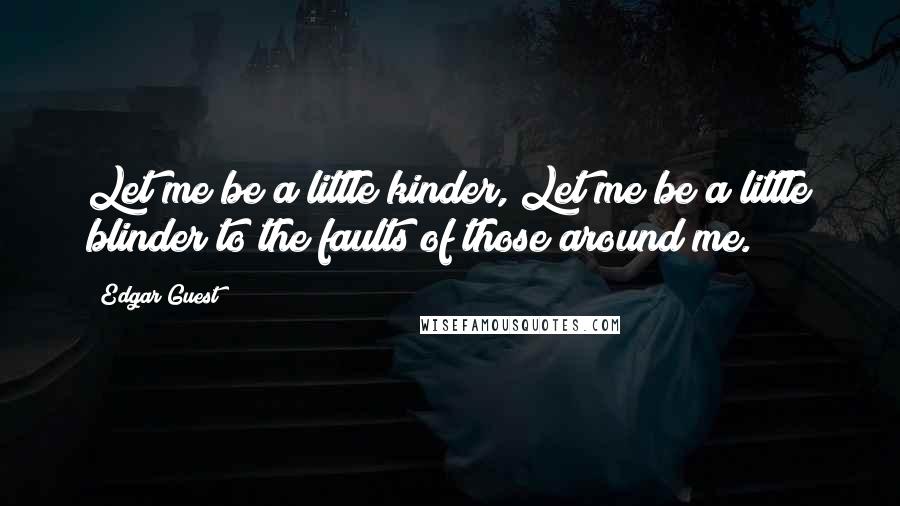 Let me be a little kinder, Let me be a little blinder to the faults of those around me.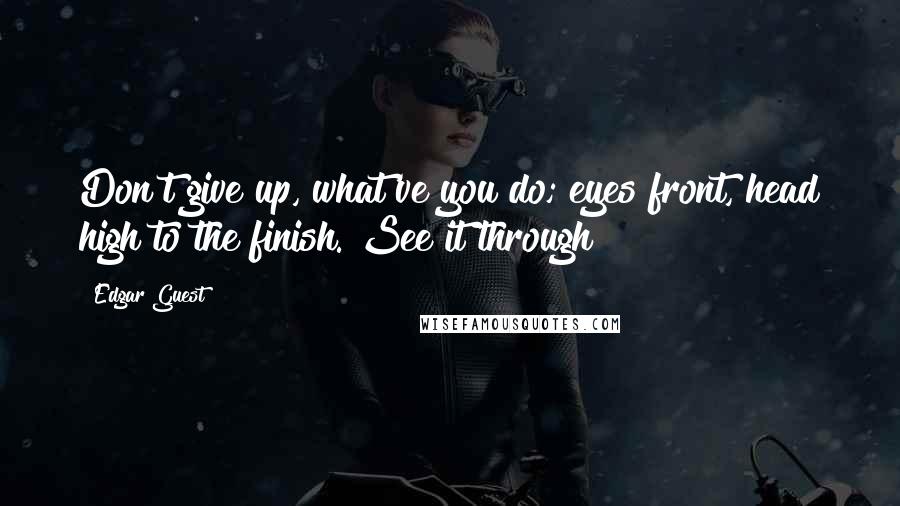 Don't give up, what've you do; eyes front, head high to the finish. See it through!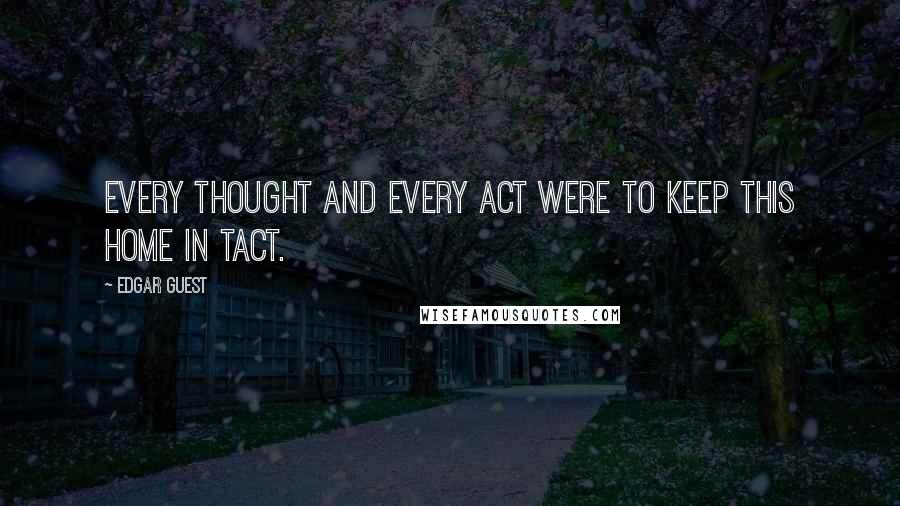 Every thought and every act were to keep this home in tact.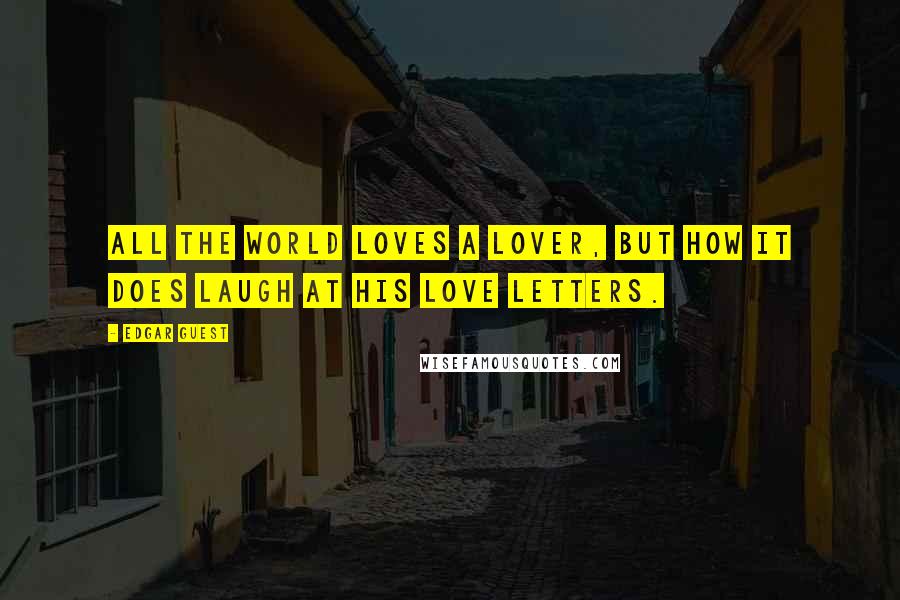 All the world loves a lover, but how it does laugh at his love letters.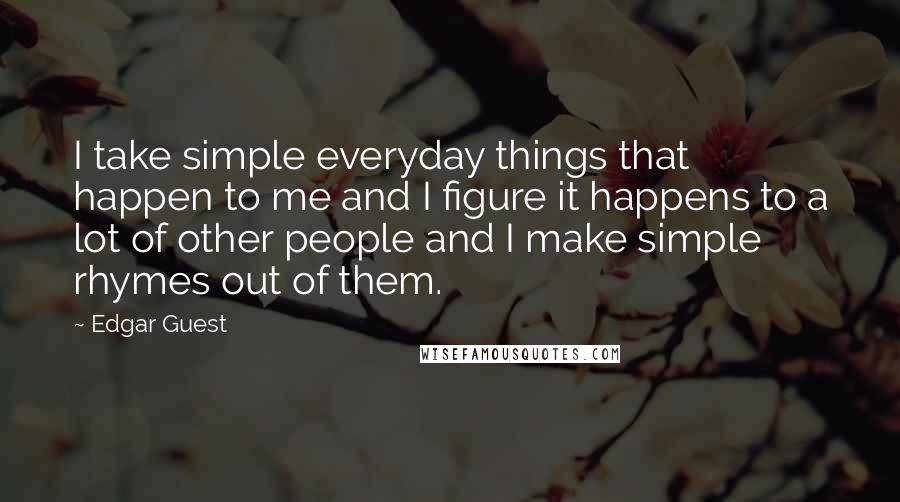 I take simple everyday things that happen to me and I figure it happens to a lot of other people and I make simple rhymes out of them.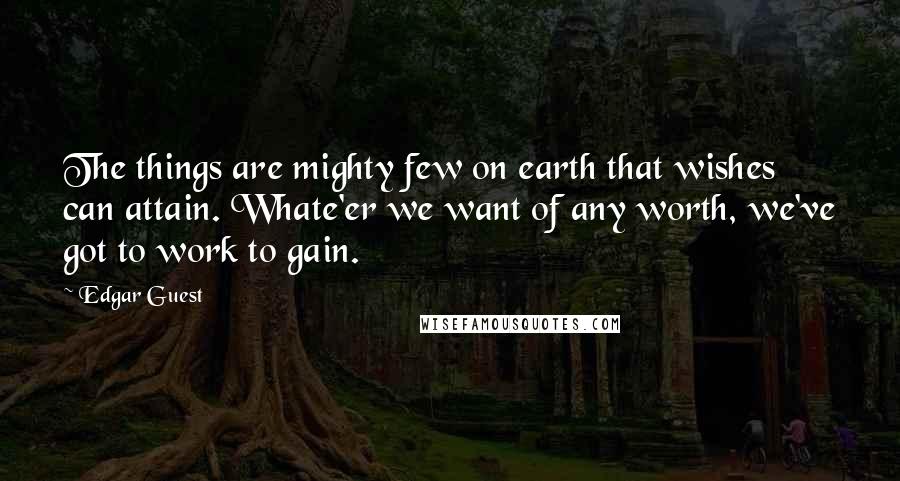 The things are mighty few on earth that wishes can attain. Whate'er we want of any worth, we've got to work to gain.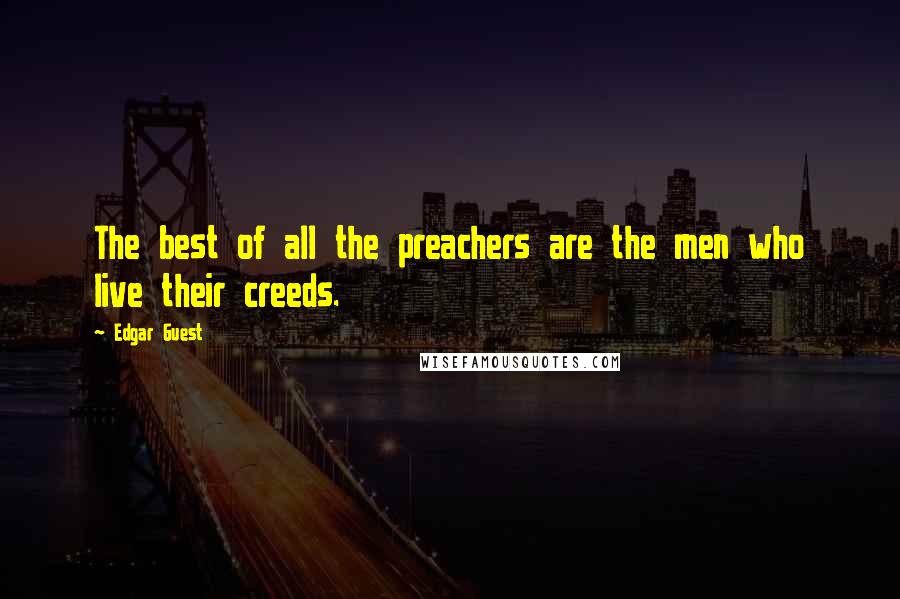 The best of all the preachers are the men who live their creeds.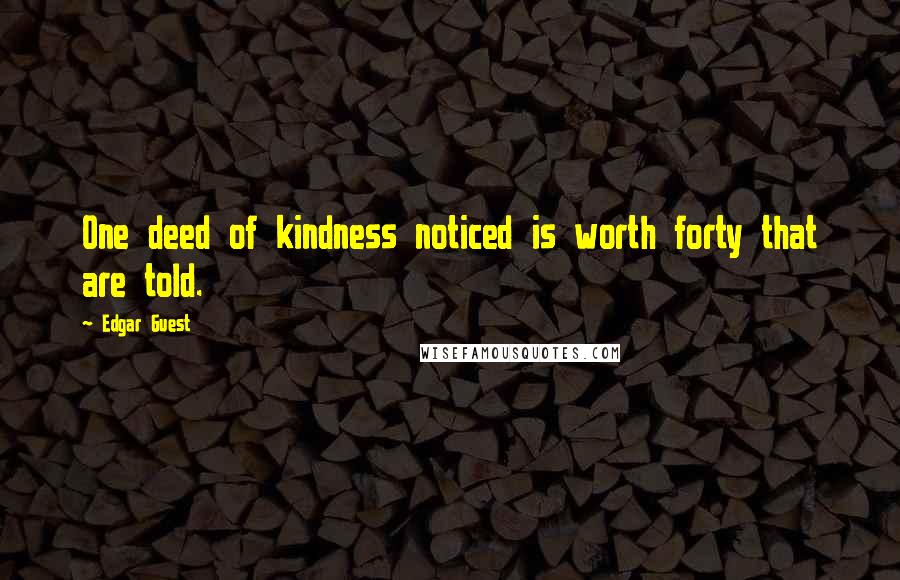 One deed of kindness noticed is worth forty that are told.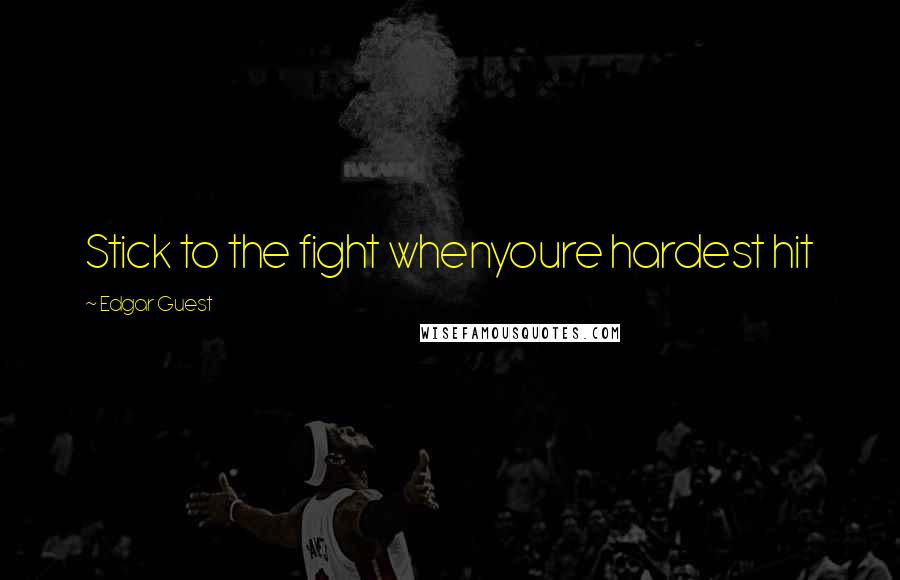 Stick to the fight whenyoure hardest hit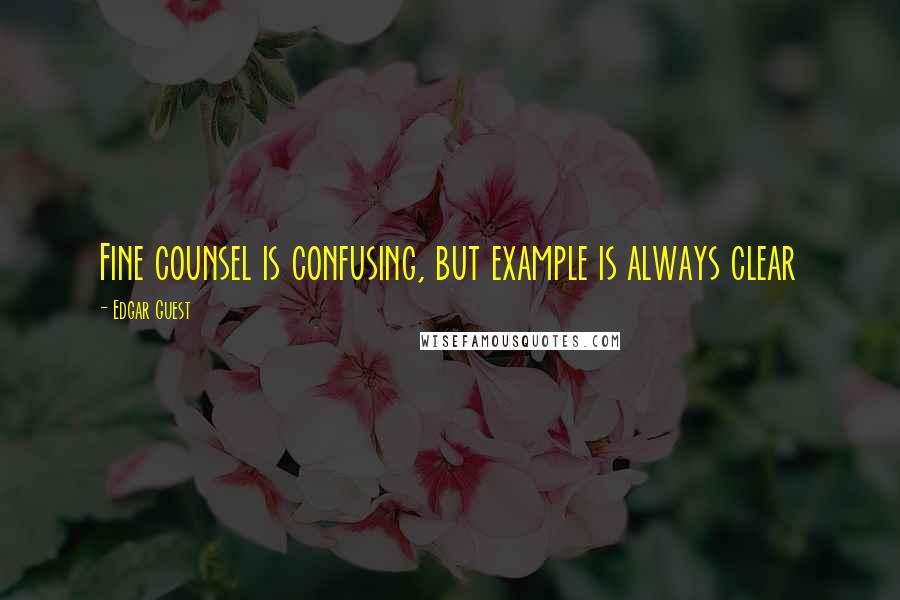 Fine counsel is confusing, but example is always clear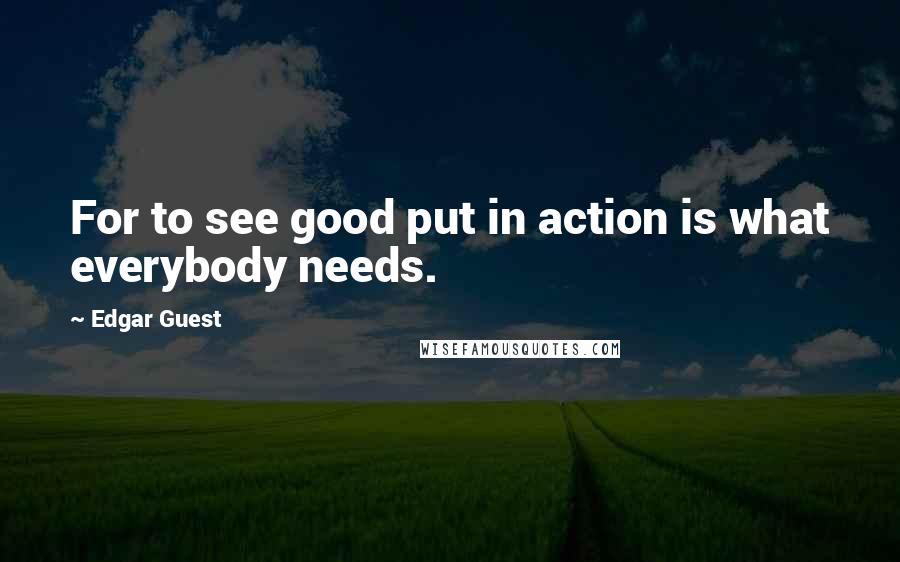 For to see good put in action is what everybody needs.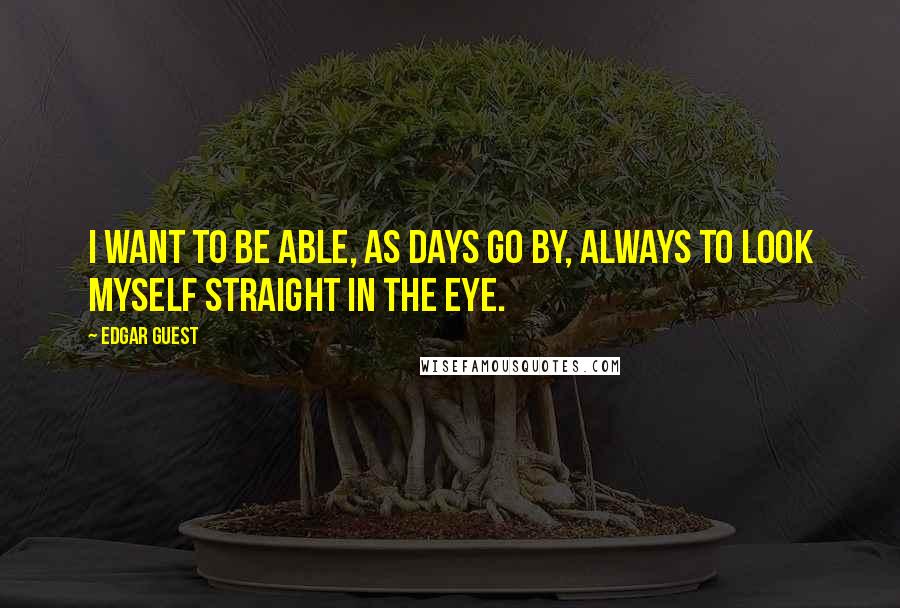 I want to be able, as days go by, always to look myself straight in the eye.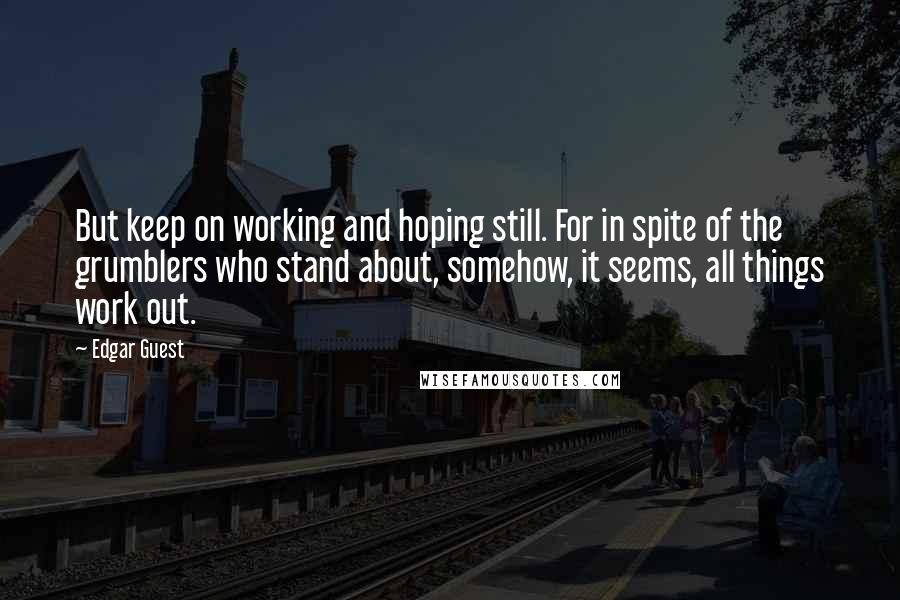 But keep on working and hoping still. For in spite of the grumblers who stand about, somehow, it seems, all things work out.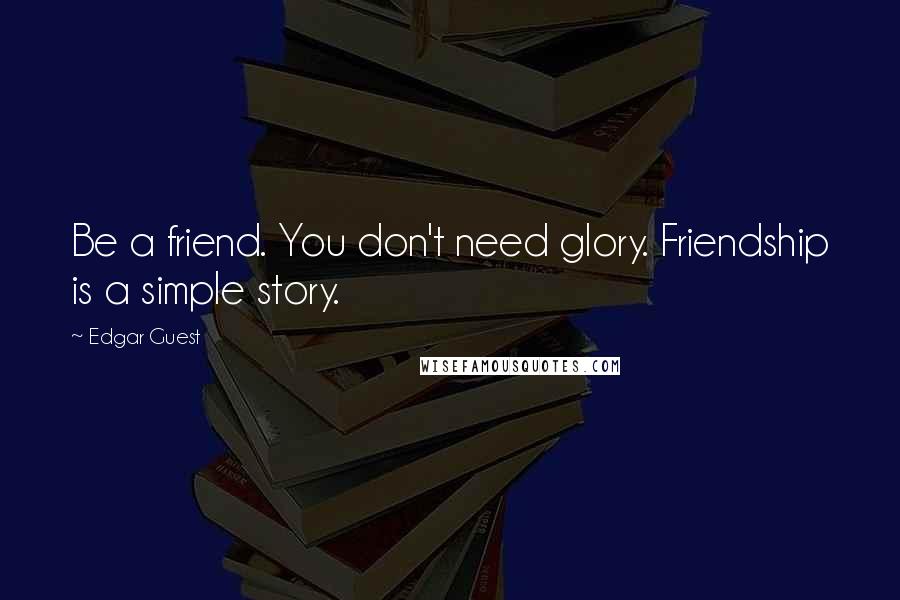 Be a friend. You don't need glory. Friendship is a simple story.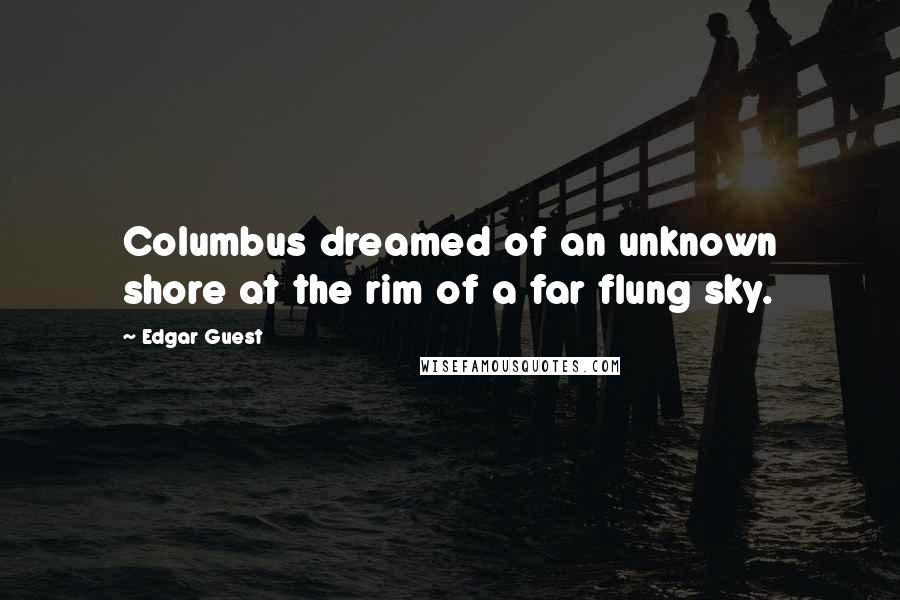 Columbus dreamed of an unknown shore at the rim of a far flung sky.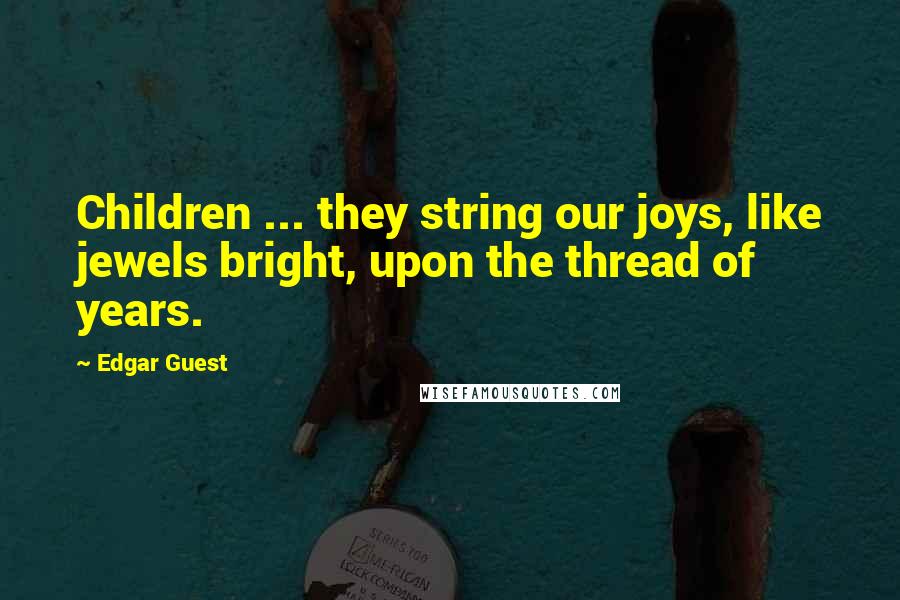 Children ... they string our joys, like jewels bright, upon the thread of years.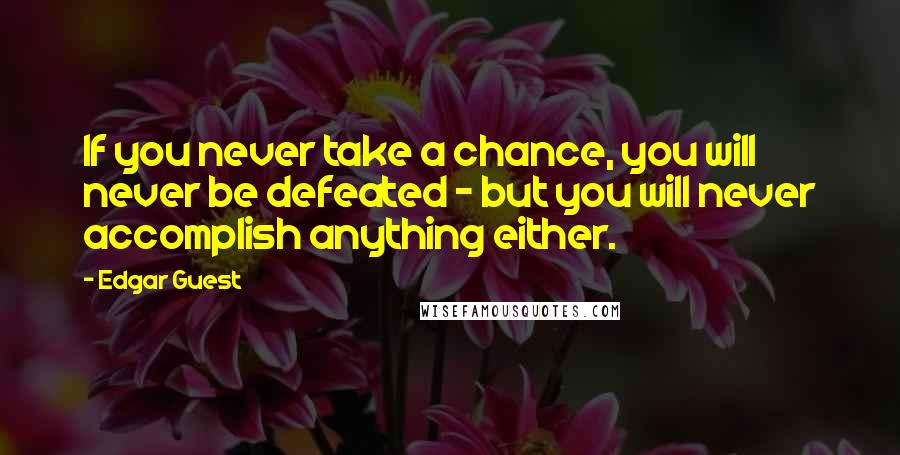 If you never take a chance, you will never be defeated - but you will never accomplish anything either.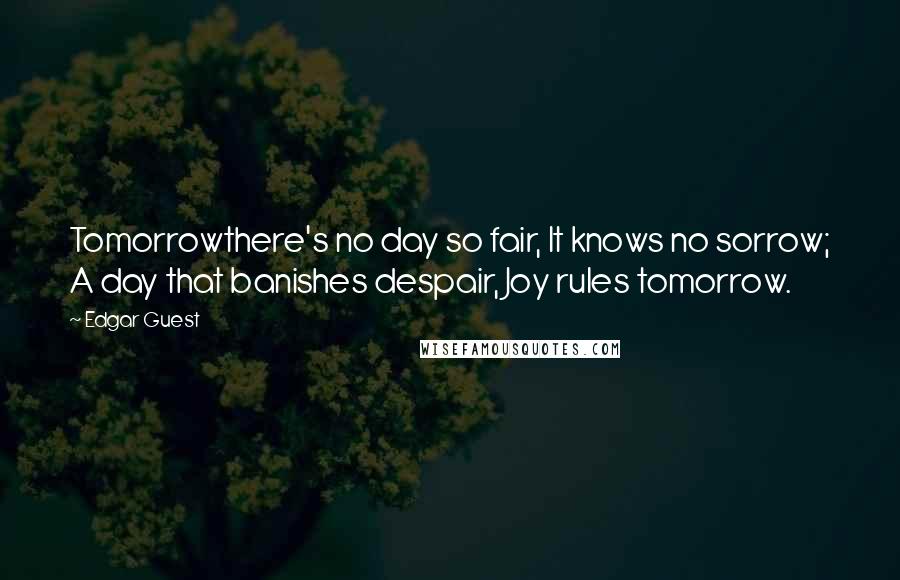 Tomorrow
there's no day so fair, It knows no sorrow; A day that banishes despair, Joy rules tomorrow.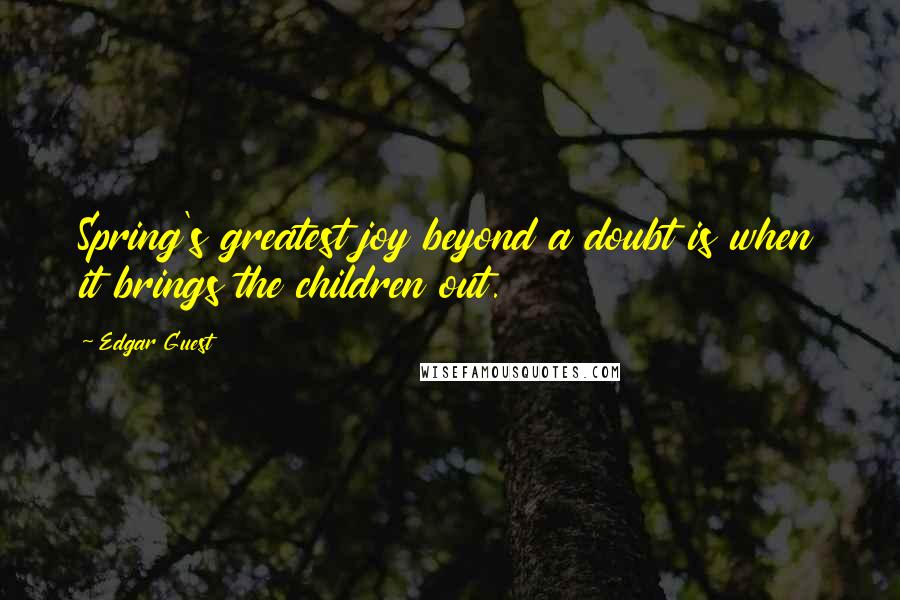 Spring's greatest joy beyond a doubt is when it brings the children out.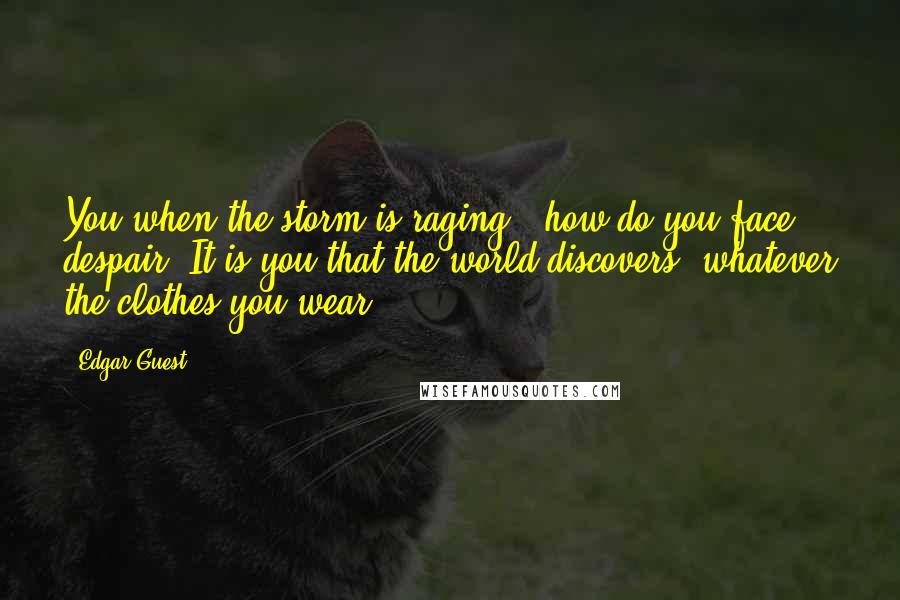 You when the storm is raging - how do you face despair? It is you that the world discovers, whatever the clothes you wear.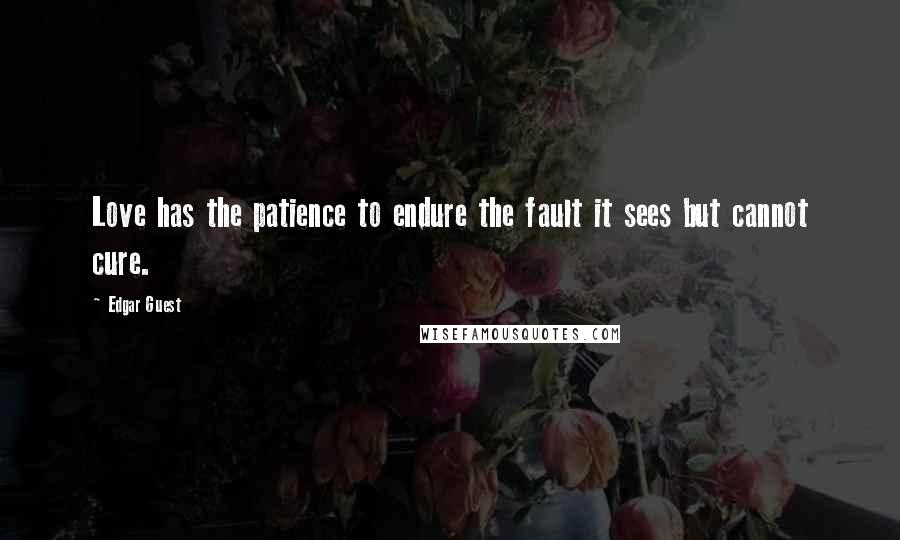 Love has the patience to endure the fault it sees but cannot cure.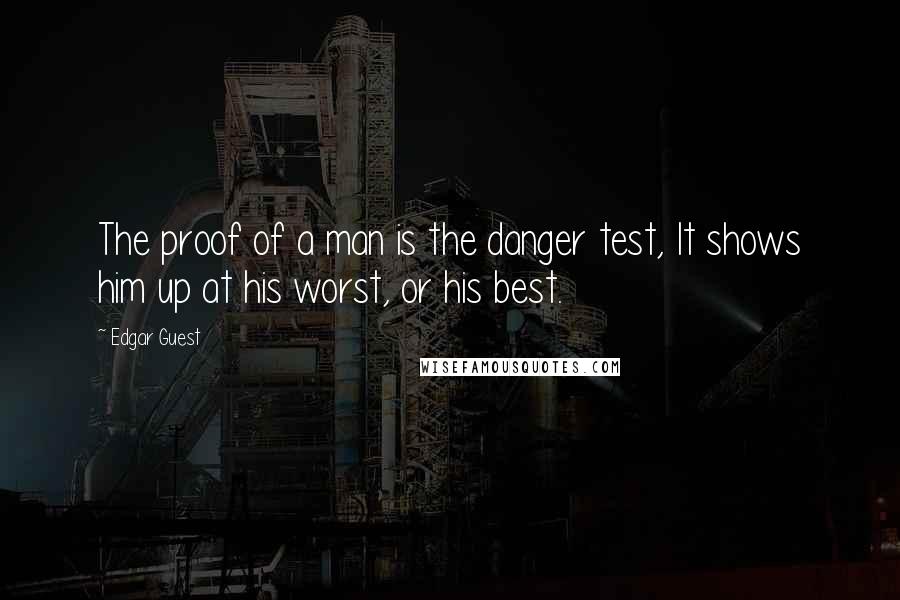 The proof of a man is the danger test, It shows him up at his worst, or his best.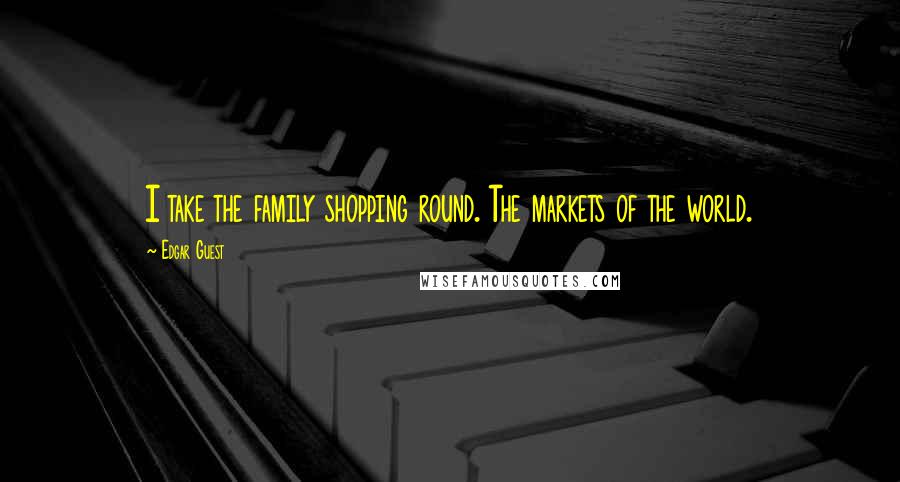 I take the family shopping round. The markets of the world.