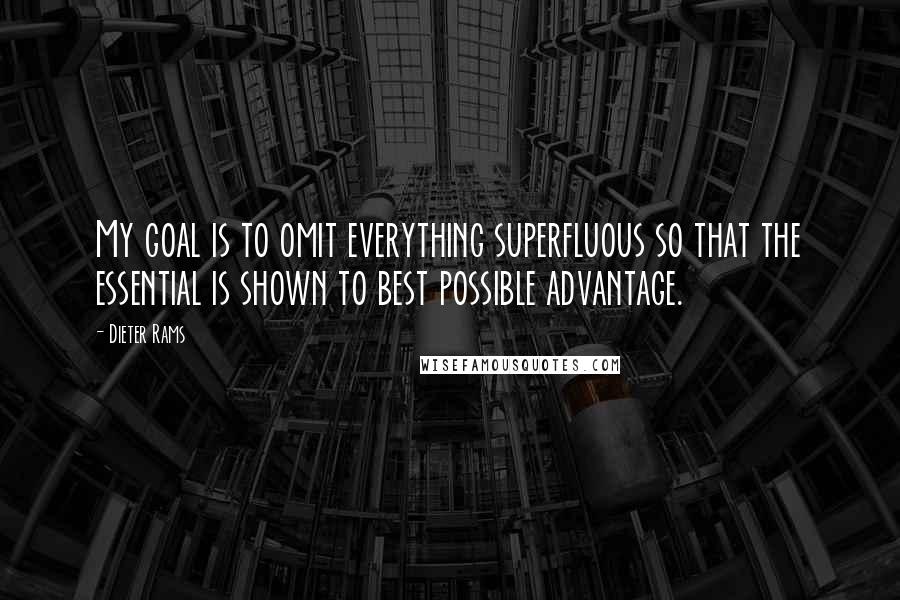 My goal is to omit everything superfluous so that the essential is shown to best possible advantage.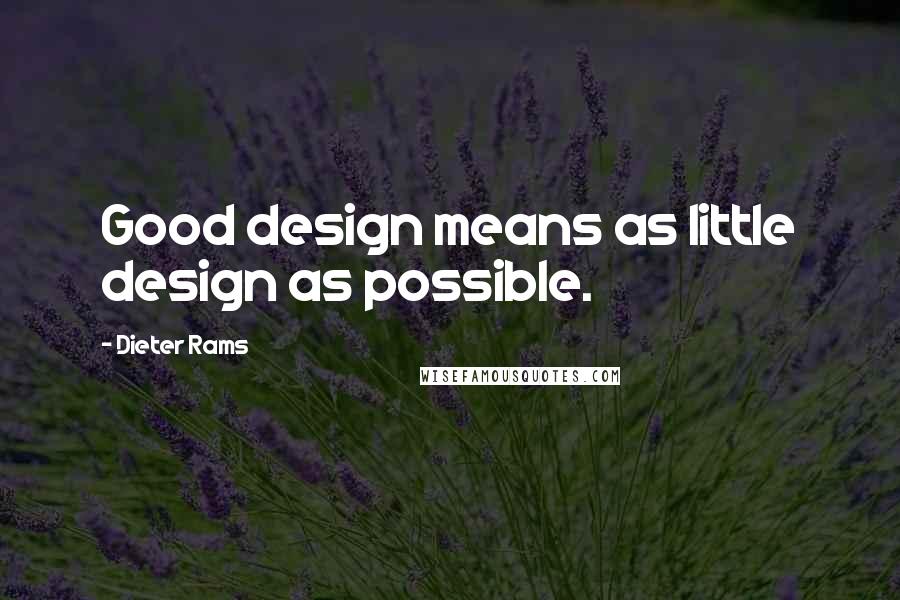 Good design means as little design as possible.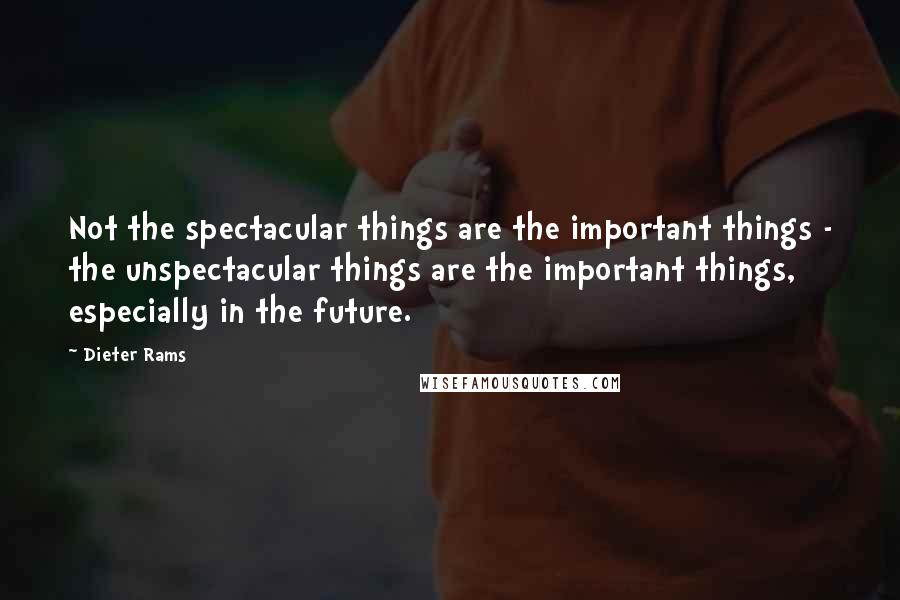 Not the spectacular things are the important things - the unspectacular things are the important things, especially in the future.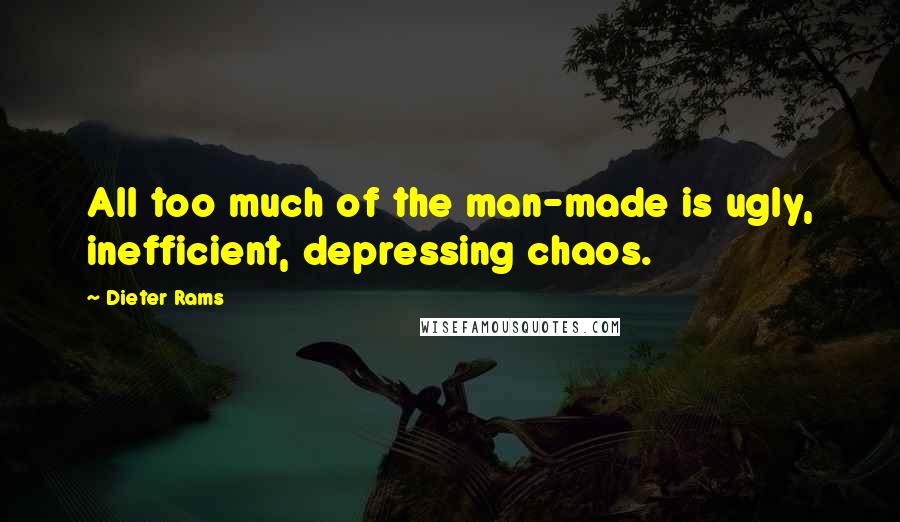 All too much of the man-made is ugly, inefficient, depressing chaos.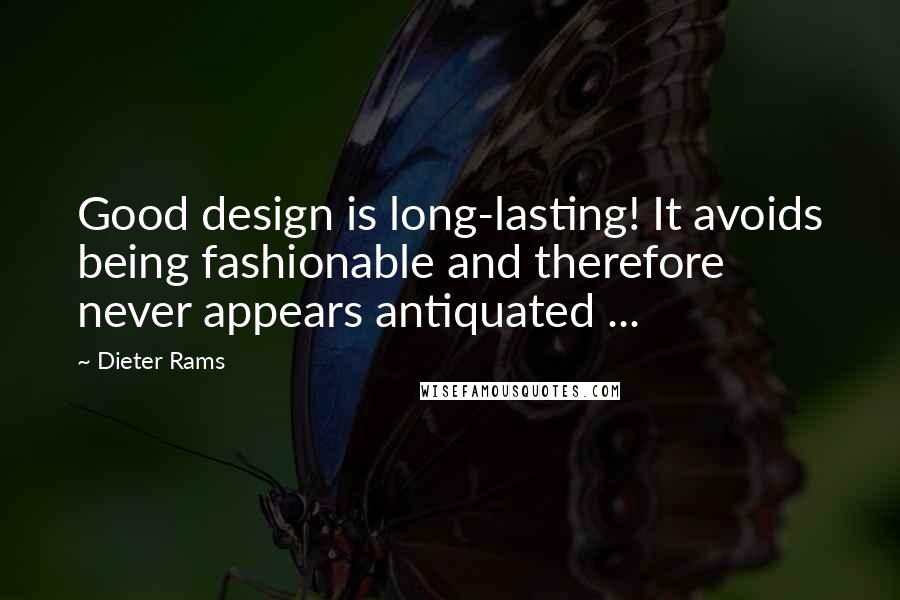 Good design is long-lasting! It avoids being fashionable and therefore never appears antiquated ...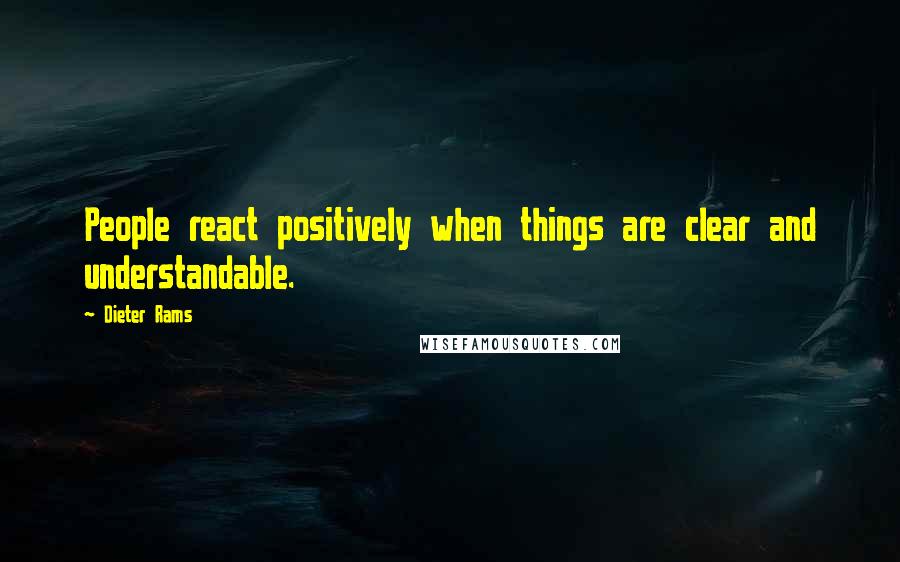 People react positively when things are clear and understandable.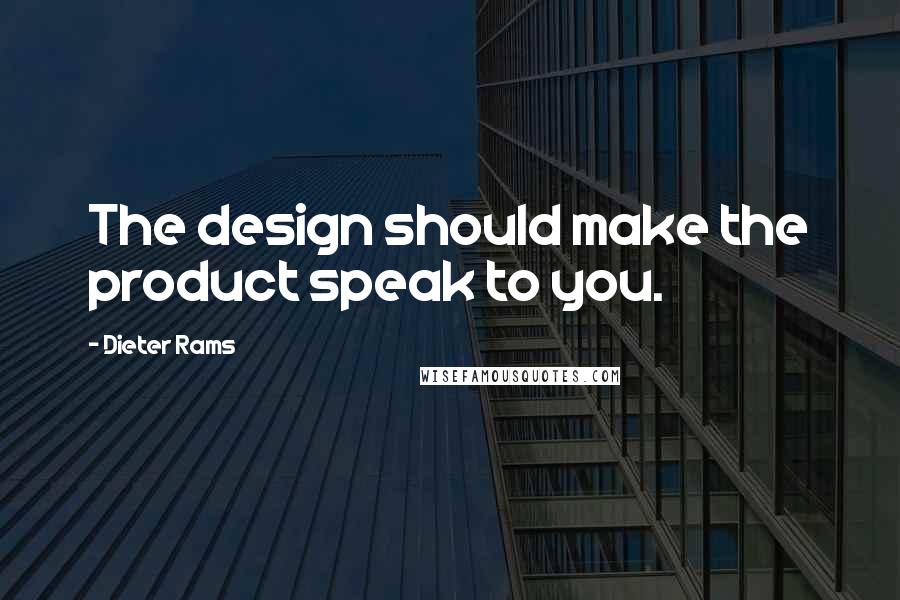 The design should make the product speak to you.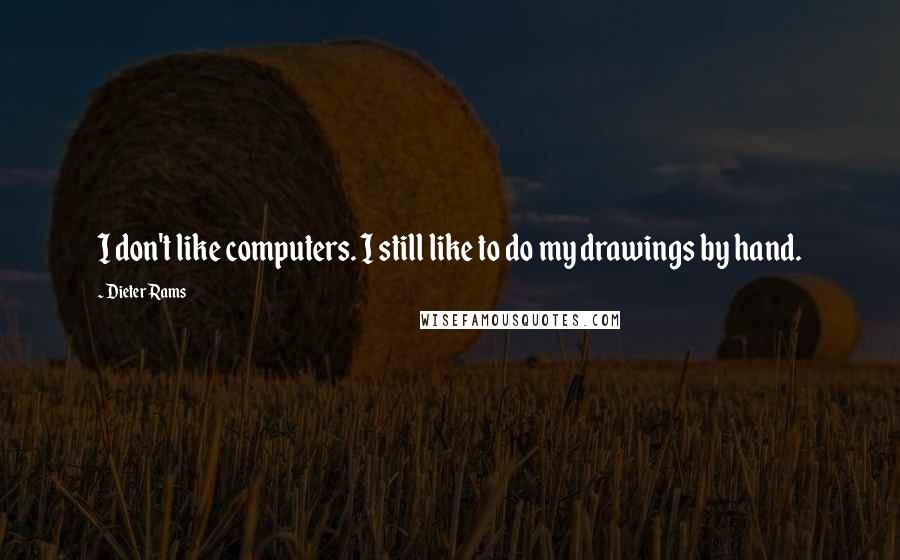 I don't like computers. I still like to do my drawings by hand.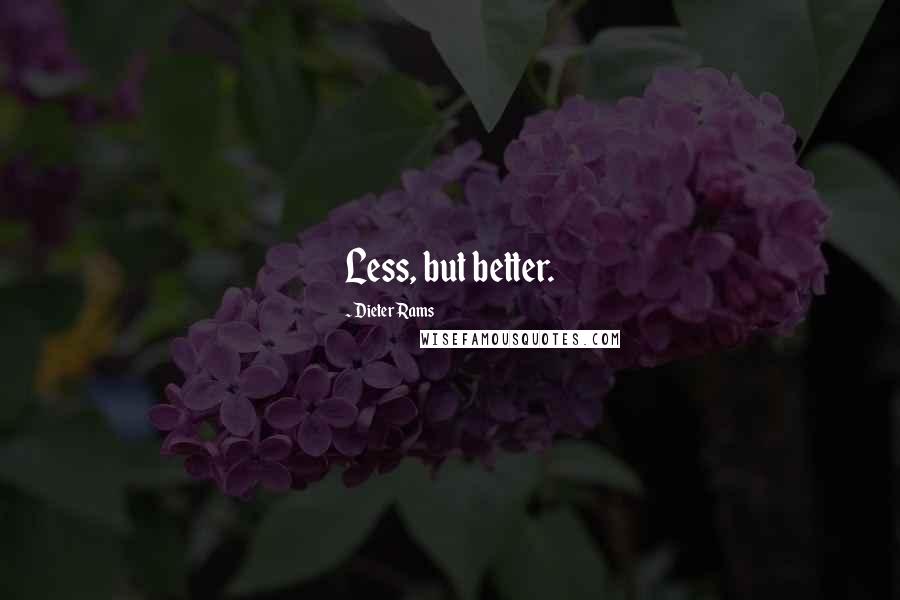 Less, but better.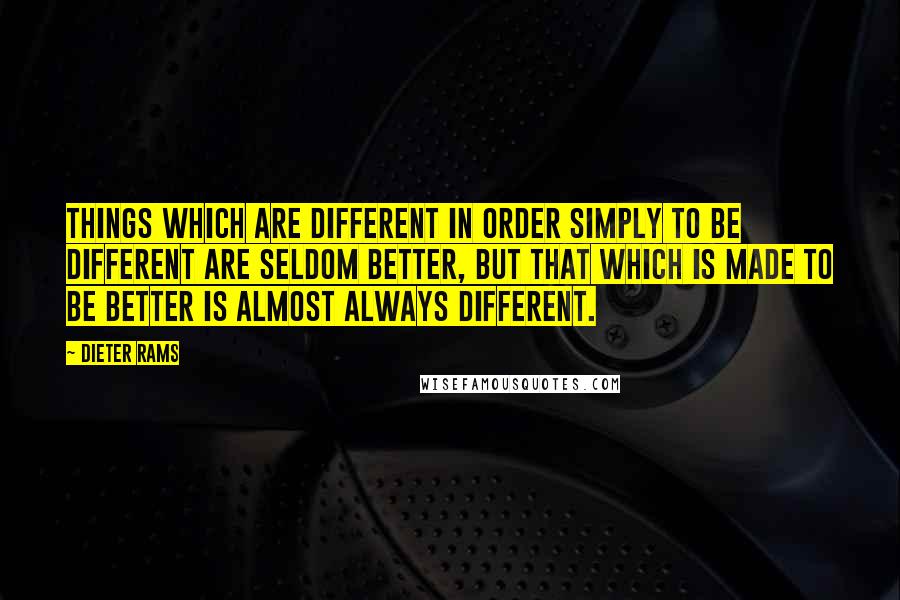 Things which are different in order simply to be different are seldom better, but that which is made to be better is almost always different.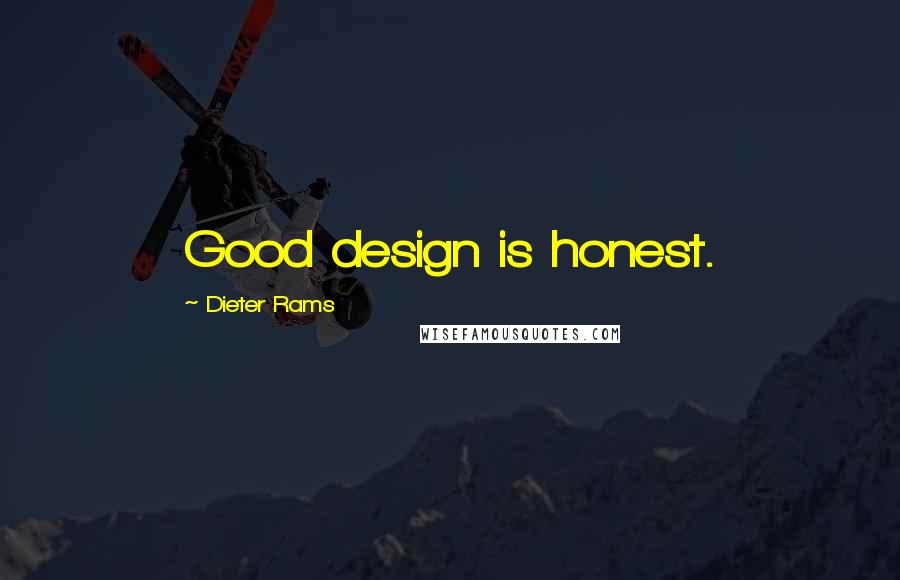 Good design is honest.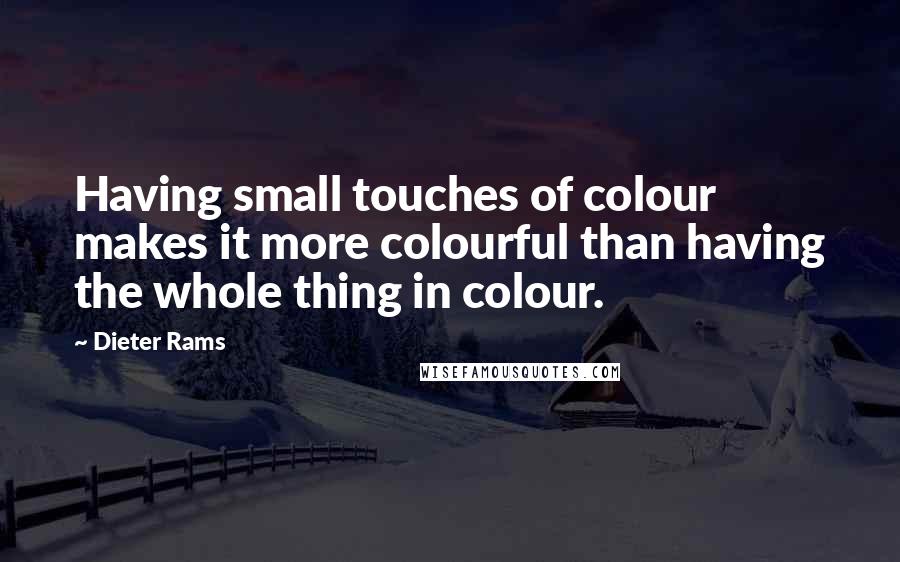 Having small touches of colour makes it more colourful than having the whole thing in colour.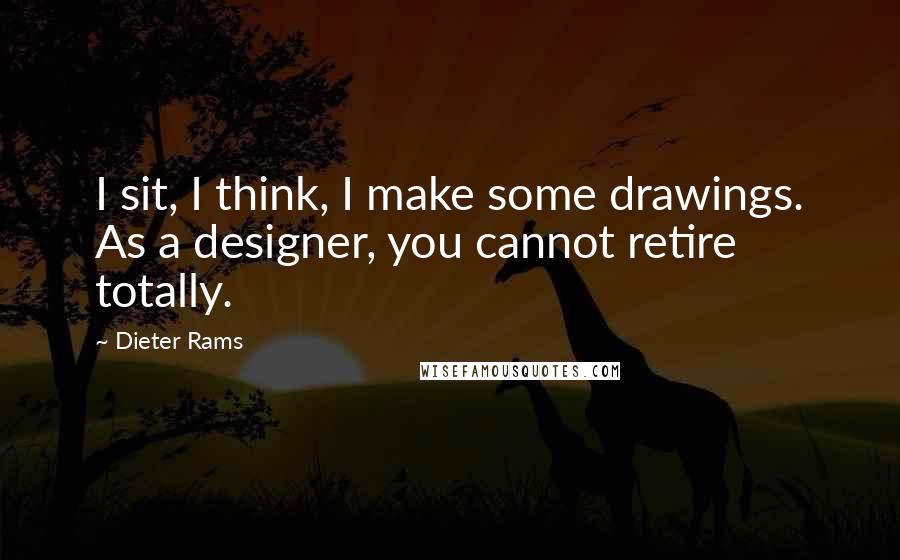 I sit, I think, I make some drawings. As a designer, you cannot retire totally.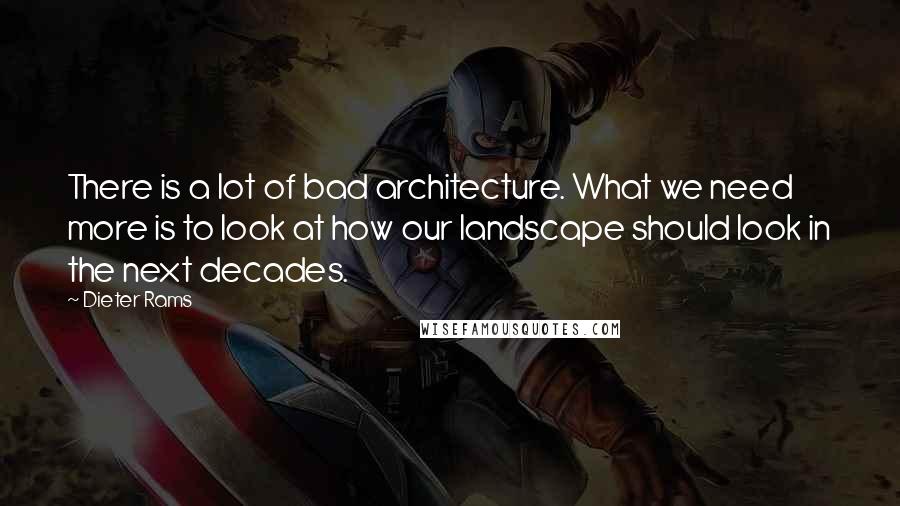 There is a lot of bad architecture. What we need more is to look at how our landscape should look in the next decades.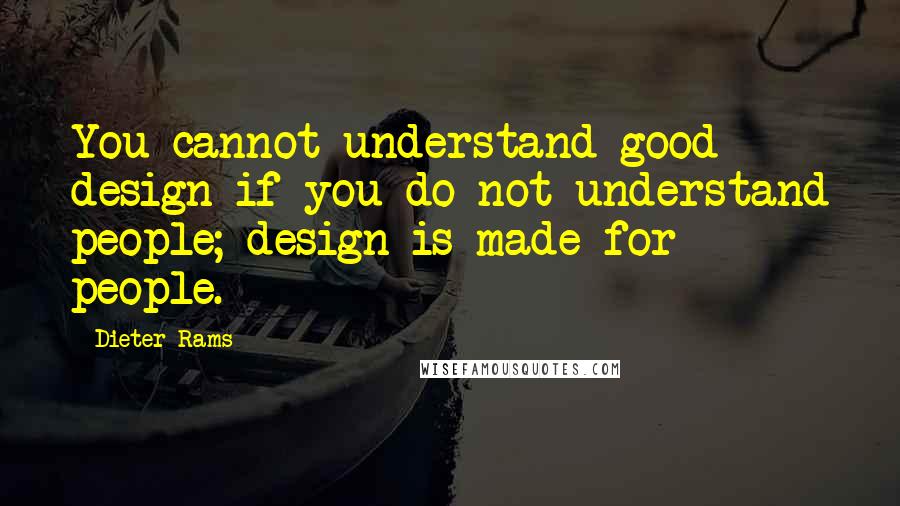 You cannot understand good design if you do not understand people; design is made for people.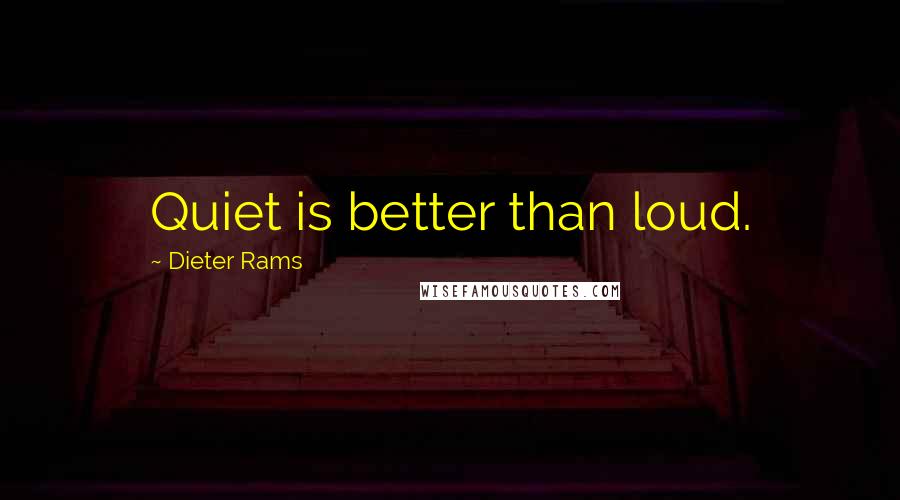 Quiet is better than loud.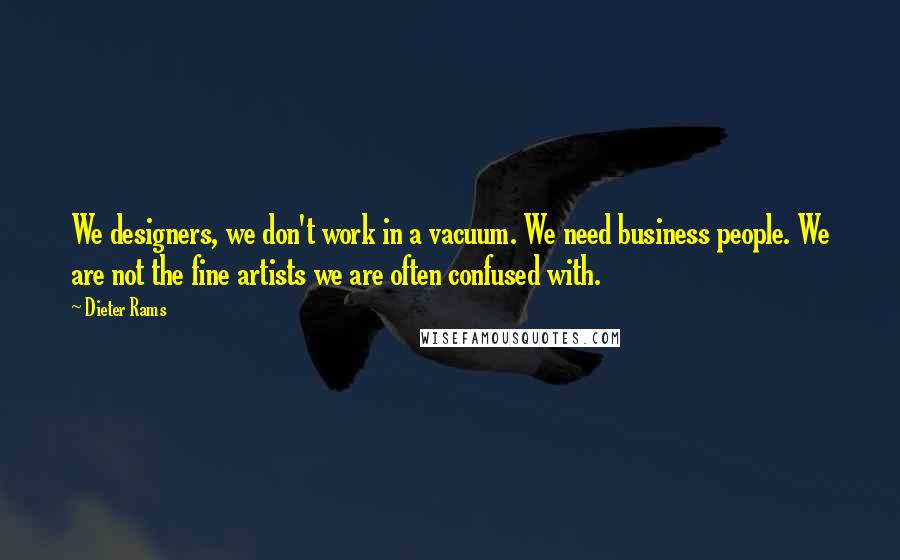 We designers, we don't work in a vacuum. We need business people. We are not the fine artists we are often confused with.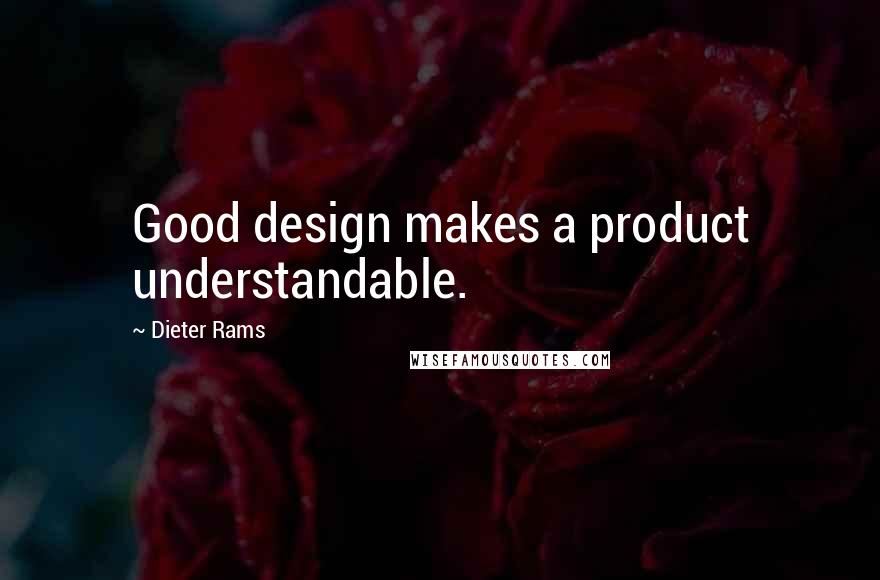 Good design makes a product understandable.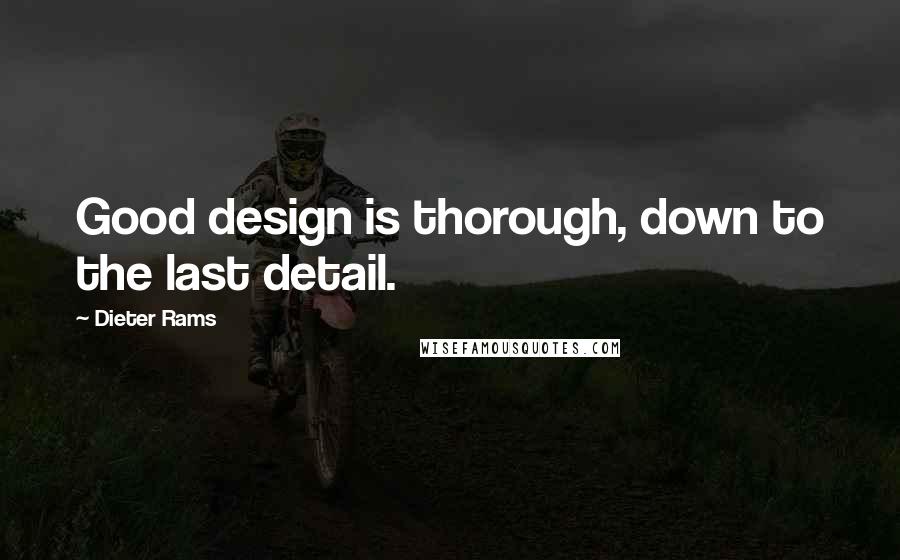 Good design is thorough, down to the last detail.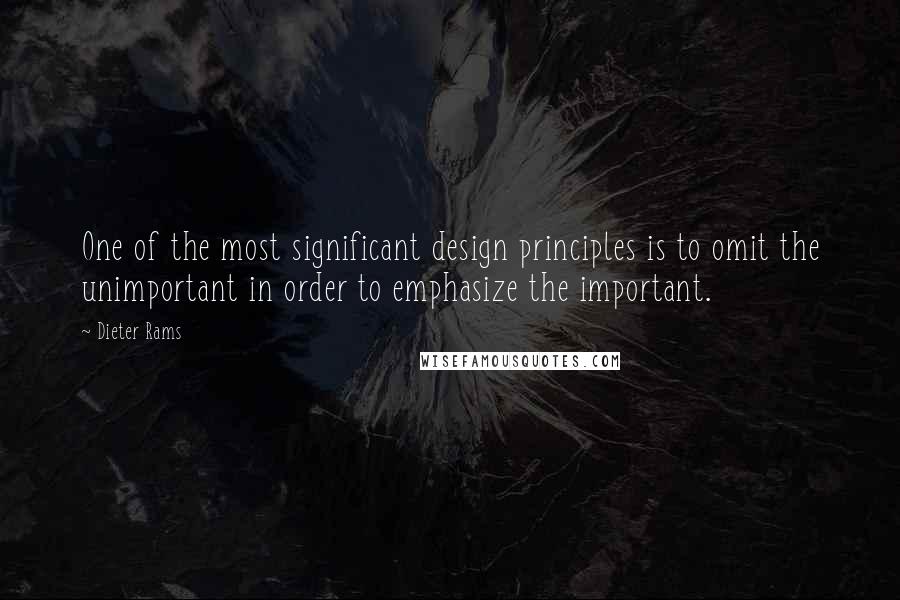 One of the most significant design principles is to omit the unimportant in order to emphasize the important.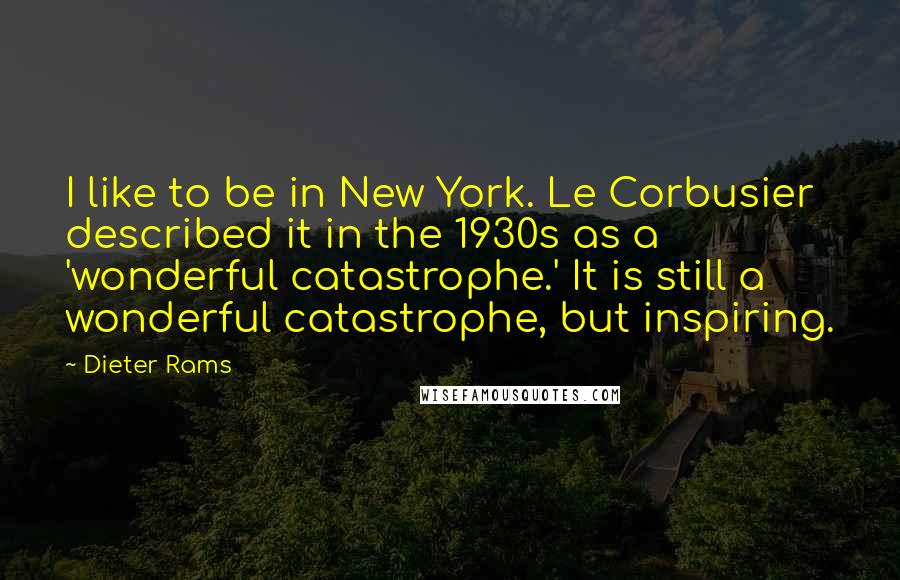 I like to be in New York. Le Corbusier described it in the 1930s as a 'wonderful catastrophe.' It is still a wonderful catastrophe, but inspiring.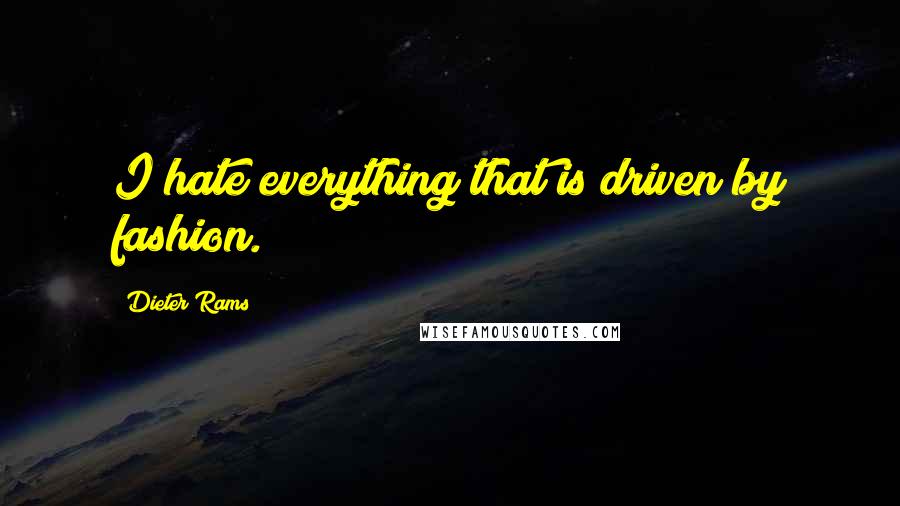 I hate everything that is driven by fashion.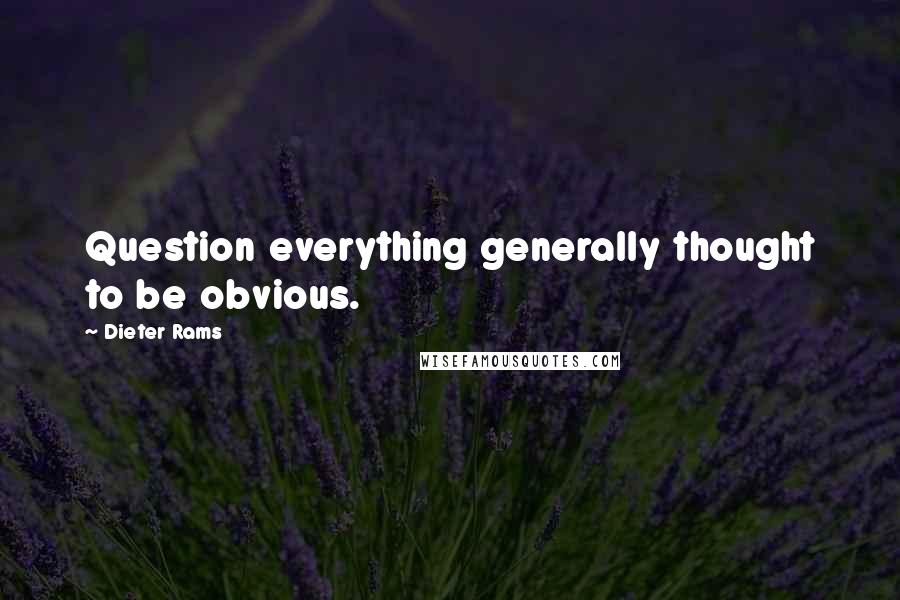 Question everything generally thought to be obvious.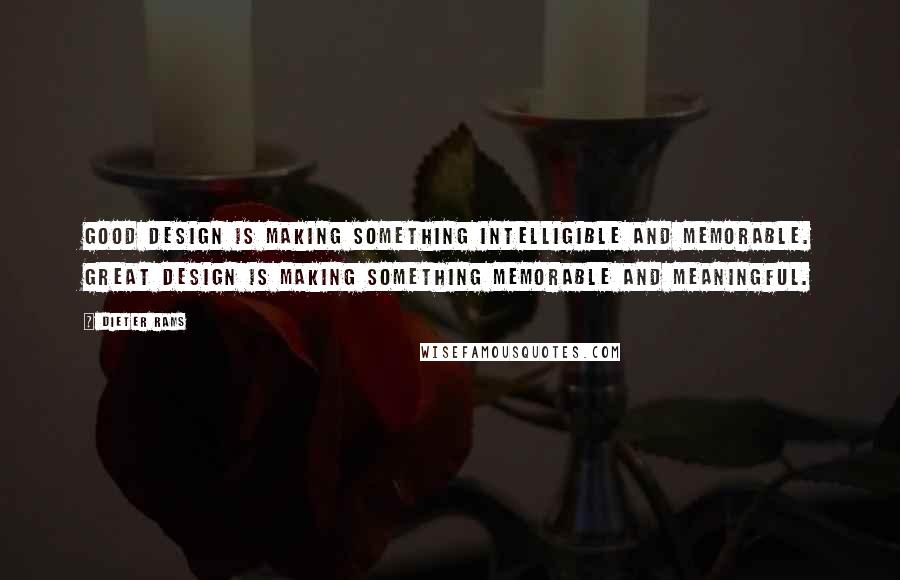 Good design is making something intelligible and memorable. Great design is making something memorable and meaningful.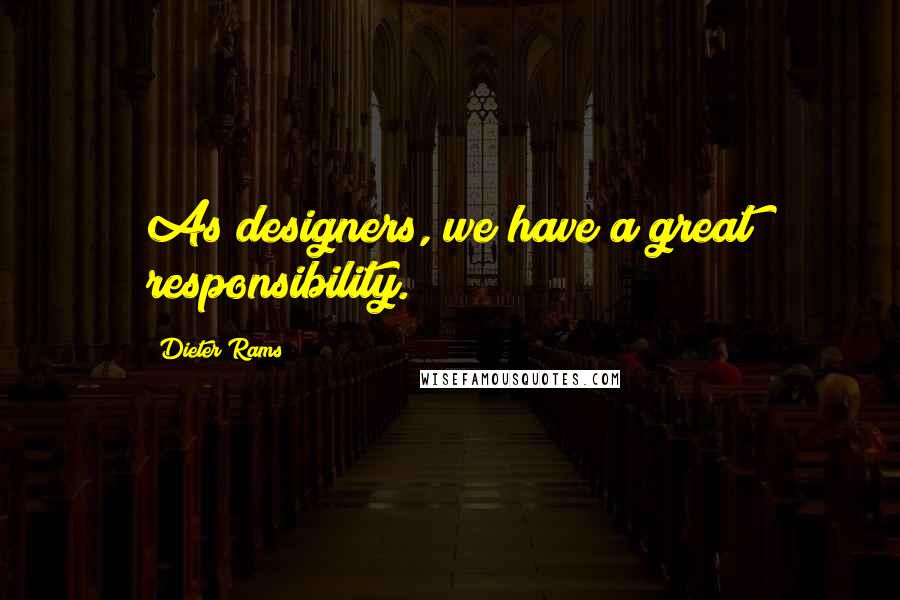 As designers, we have a great responsibility.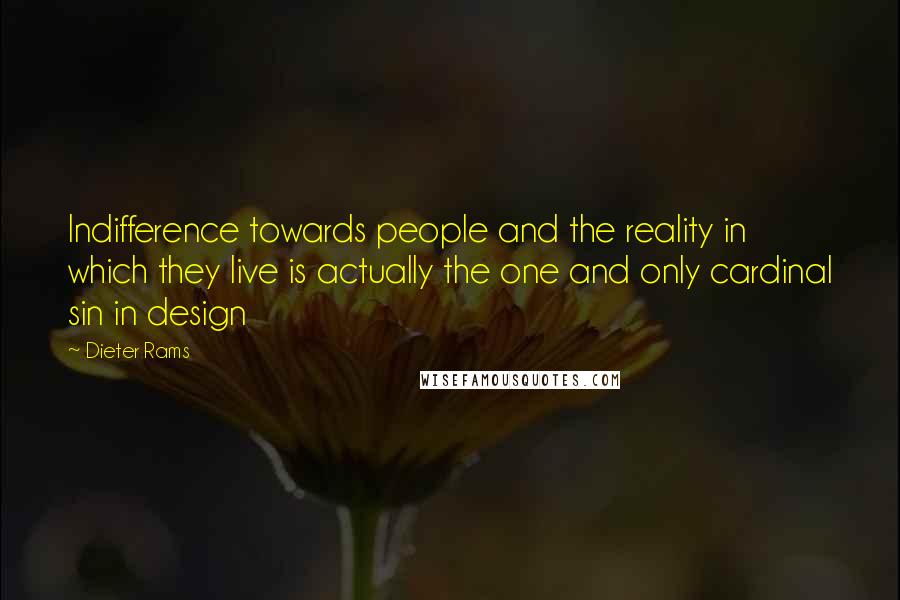 Indifference towards people and the reality in which they live is actually the one and only cardinal sin in design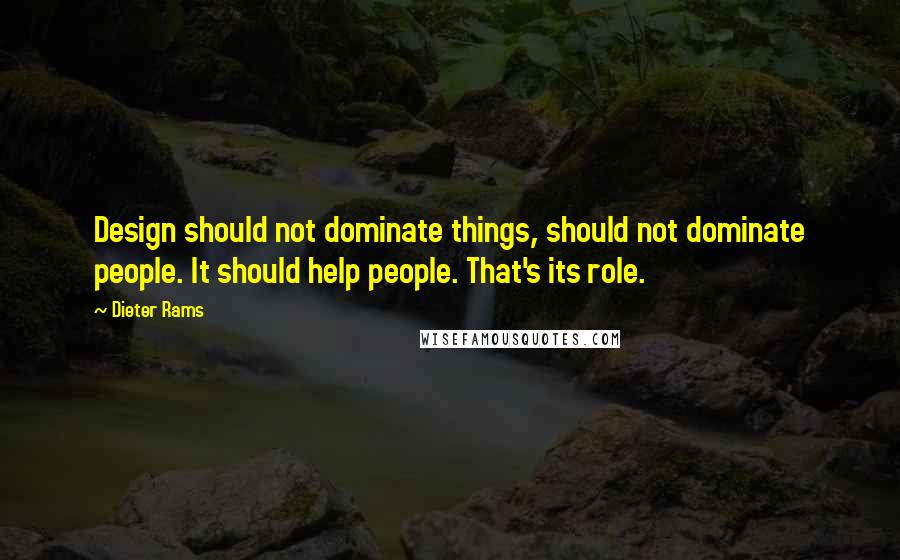 Design should not dominate things, should not dominate people. It should help people. That's its role.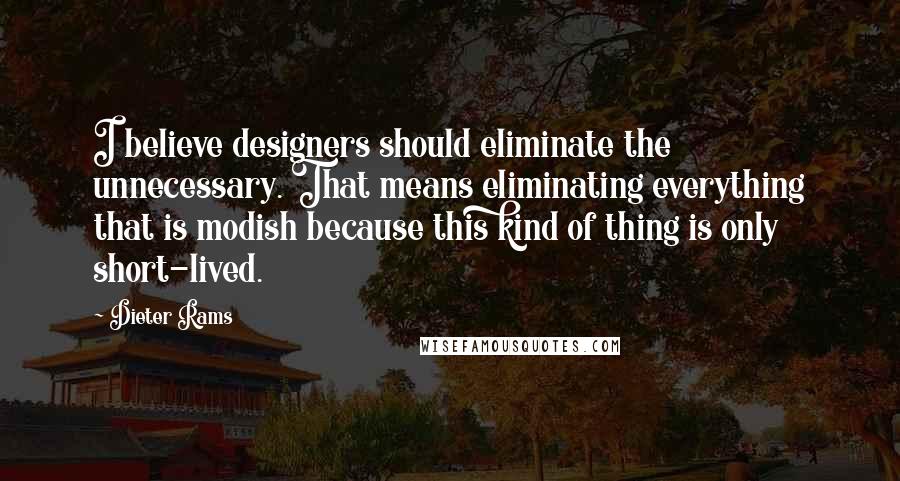 I believe designers should eliminate the unnecessary. That means eliminating everything that is modish because this kind of thing is only short-lived.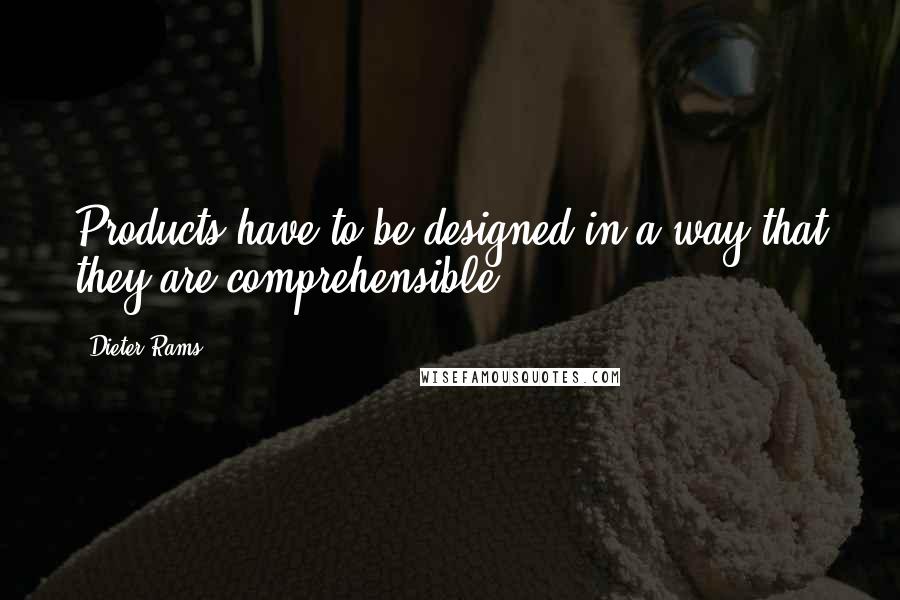 Products have to be designed in a way that they are comprehensible.