Diane Moody Quotes
Top 12 wise famous quotes and sayings by Diane Moody
Diane Moody Famous Quotes & Sayings
Discover top inspirational quotes from Diane Moody on Wise Famous Quotes.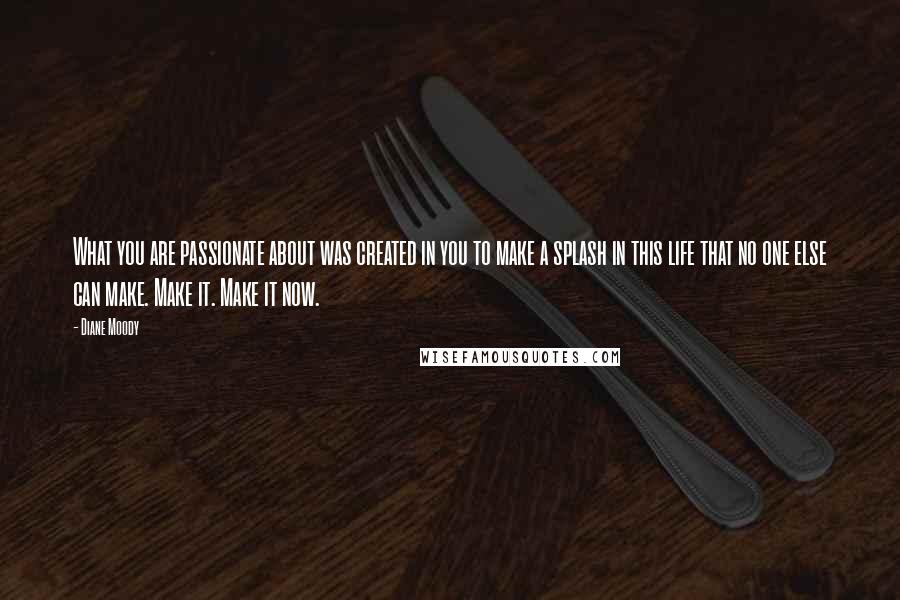 What you are passionate about was created in you to make a splash in this life that no one else can make. Make it. Make it now.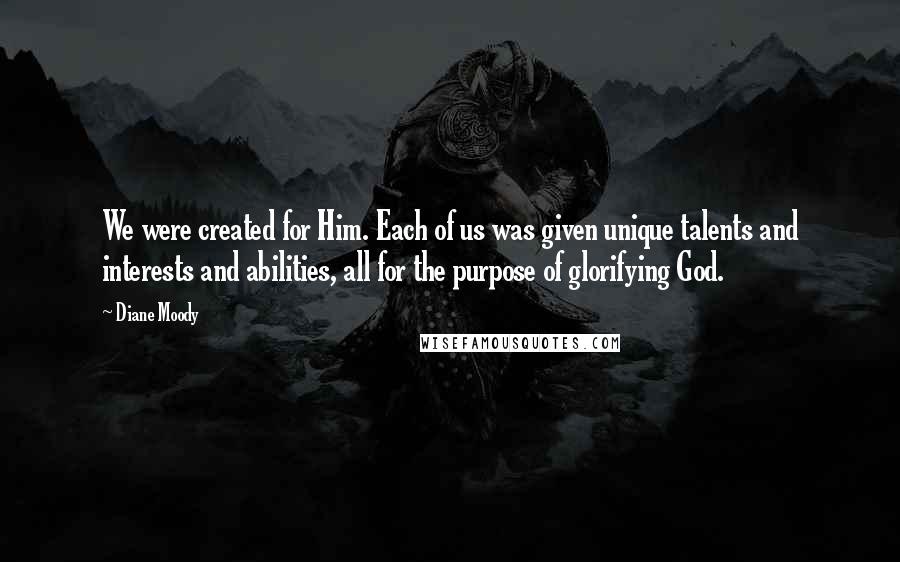 We were created for Him. Each of us was given unique talents and interests and abilities, all for the purpose of glorifying God.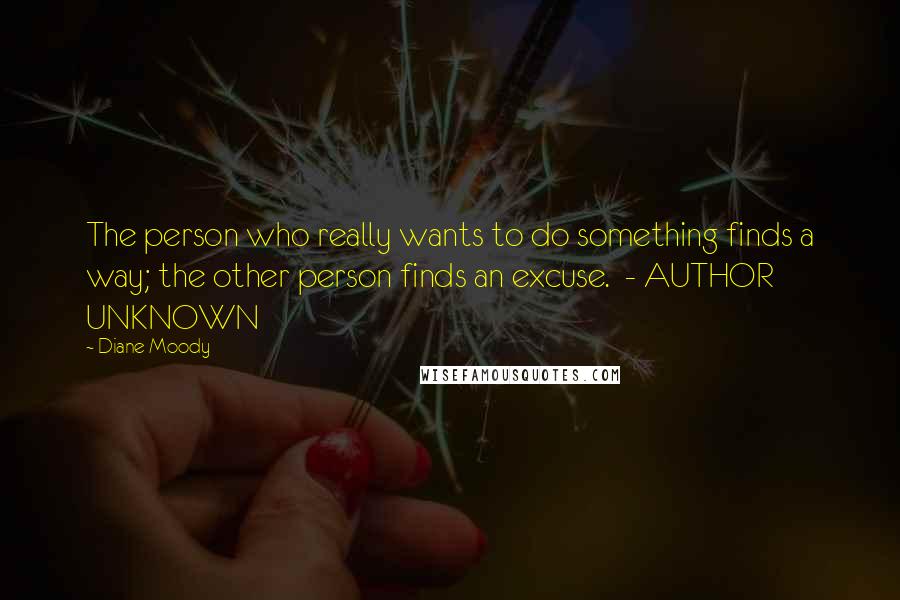 The person who really wants to do something finds a way; the other person finds an excuse. - AUTHOR UNKNOWN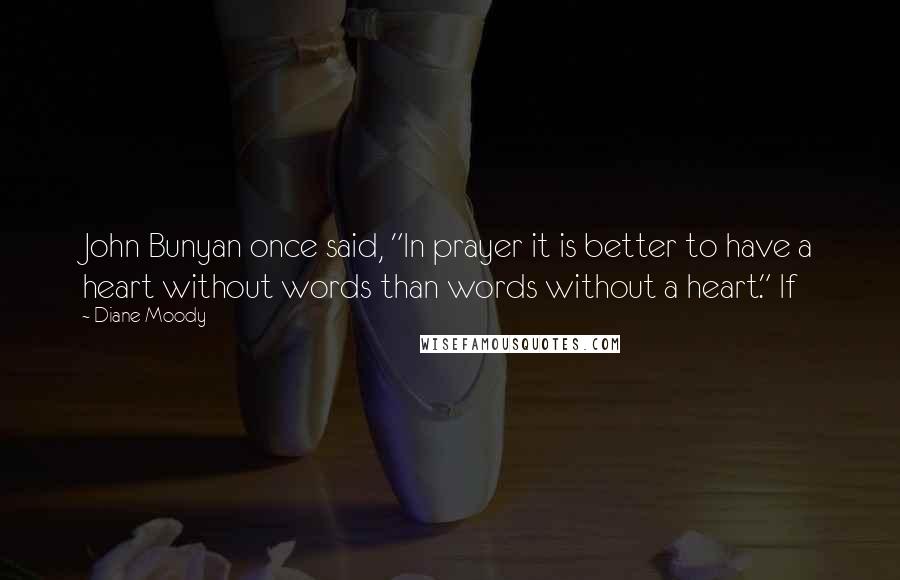 John Bunyan once said, "In prayer it is better to have a heart without words than words without a heart." If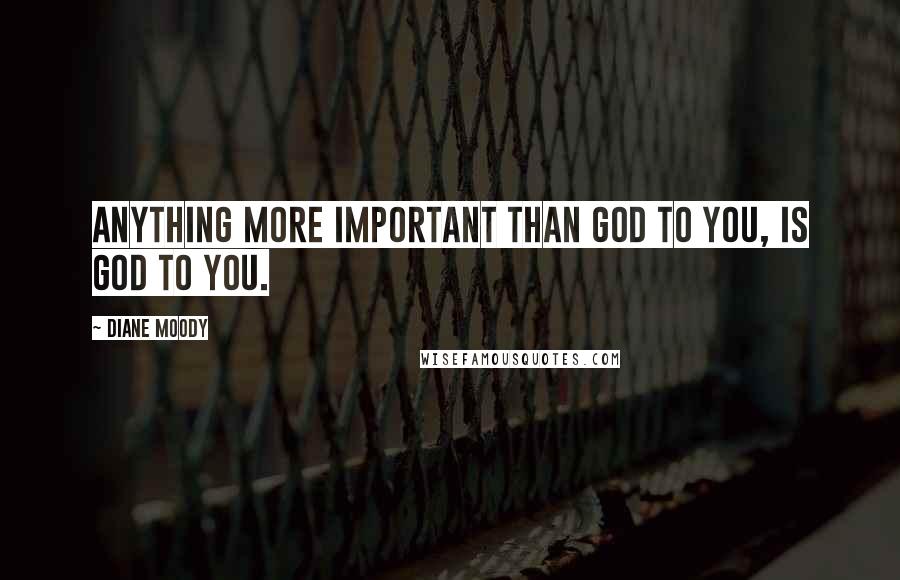 Anything more important than God to you, is god to you.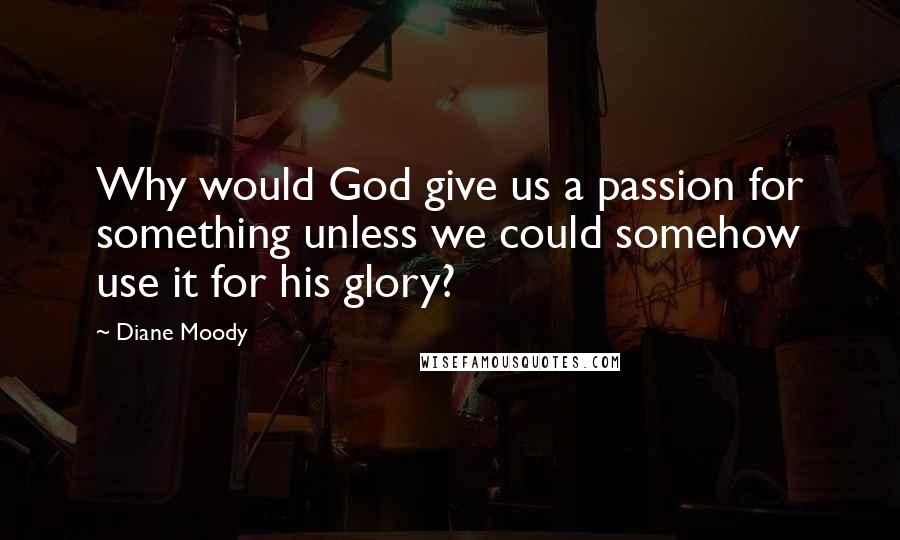 Why would God give us a passion for something unless we could somehow use it for his glory?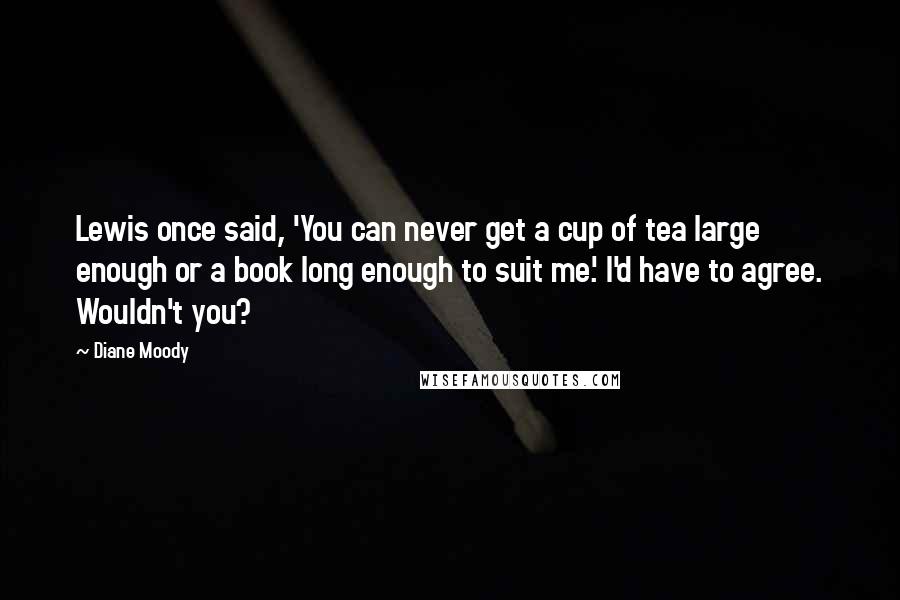 Lewis once said, 'You can never get a cup of tea large enough or a book long enough to suit me.' I'd have to agree. Wouldn't you?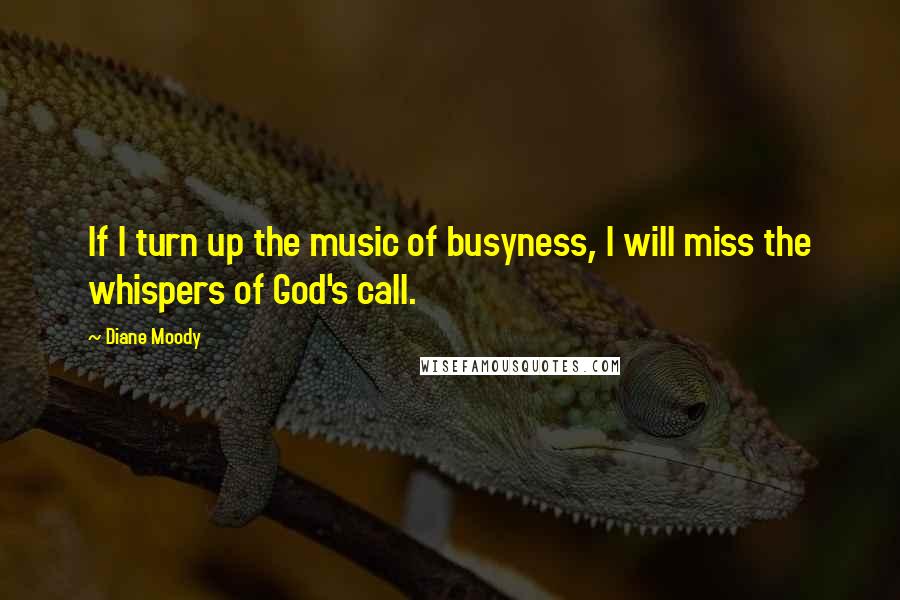 If I turn up the music of busyness, I will miss the whispers of God's call.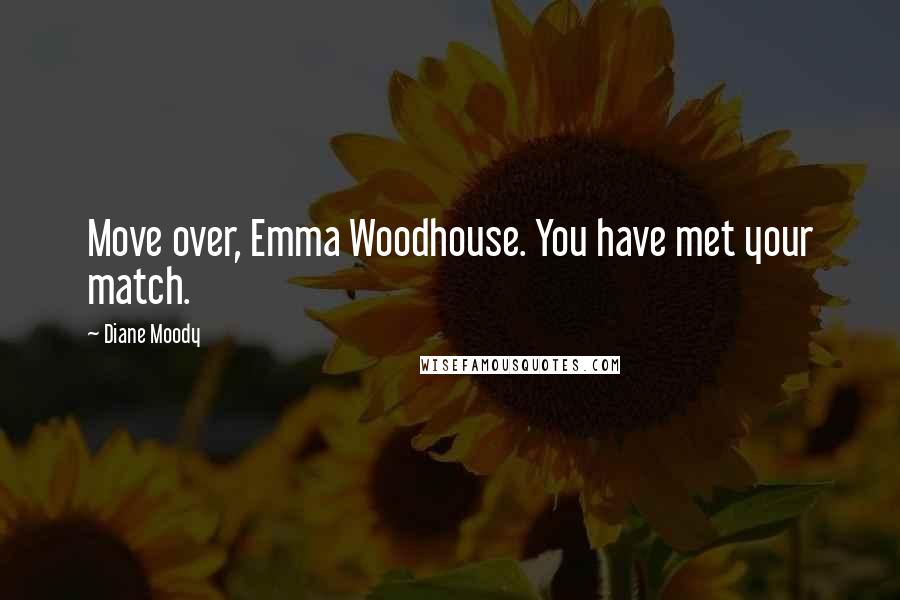 Move over, Emma Woodhouse. You have met your match.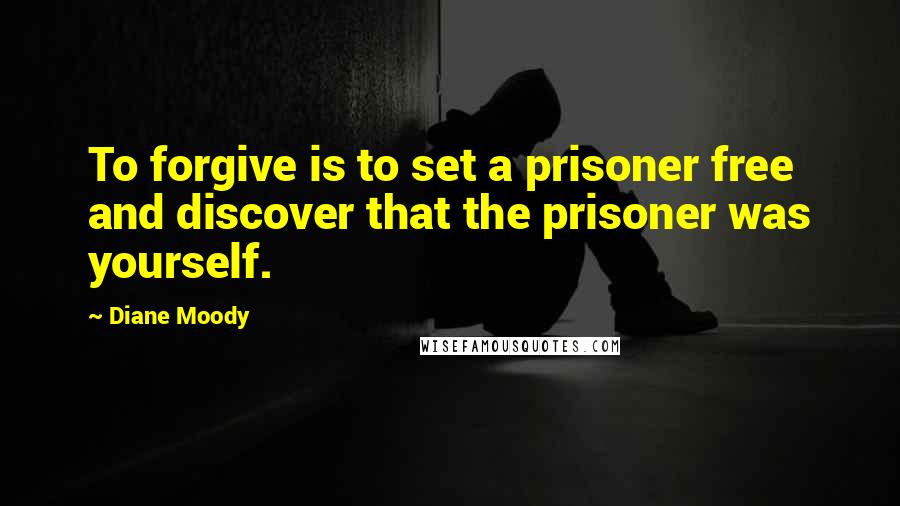 To forgive is to set a prisoner free and discover that the prisoner was yourself.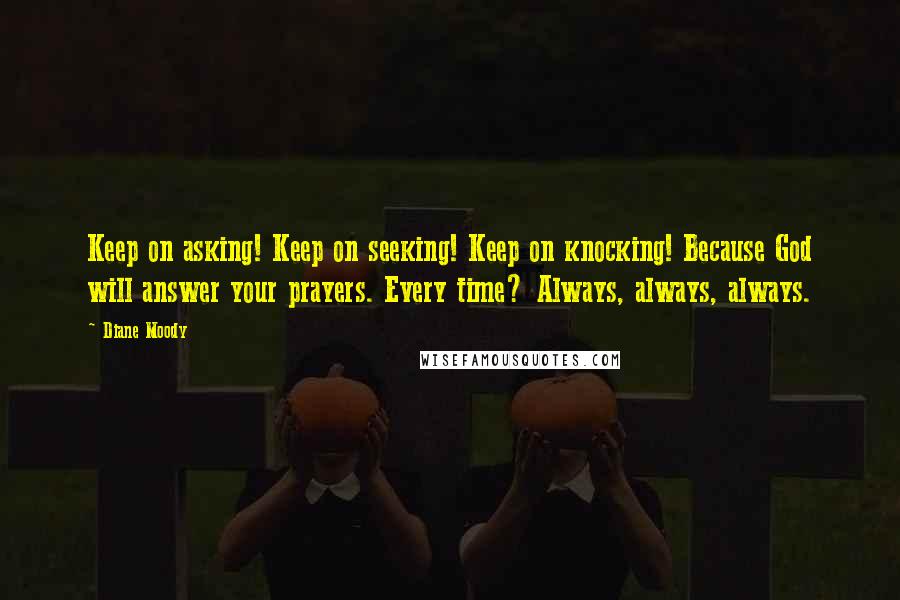 Keep on asking! Keep on seeking! Keep on knocking! Because God will answer your prayers. Every time? Always, always, always.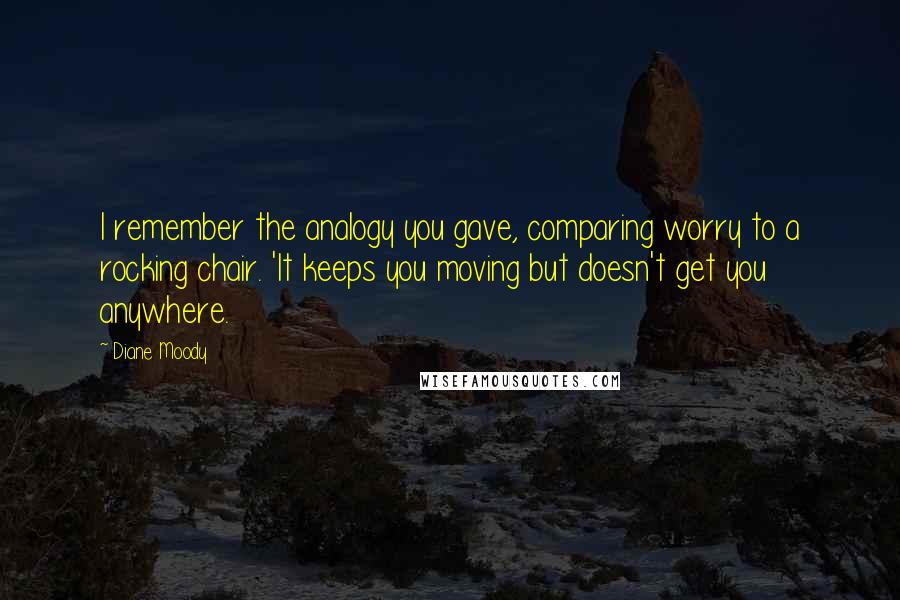 I remember the analogy you gave, comparing worry to a rocking chair. 'It keeps you moving but doesn't get you anywhere.