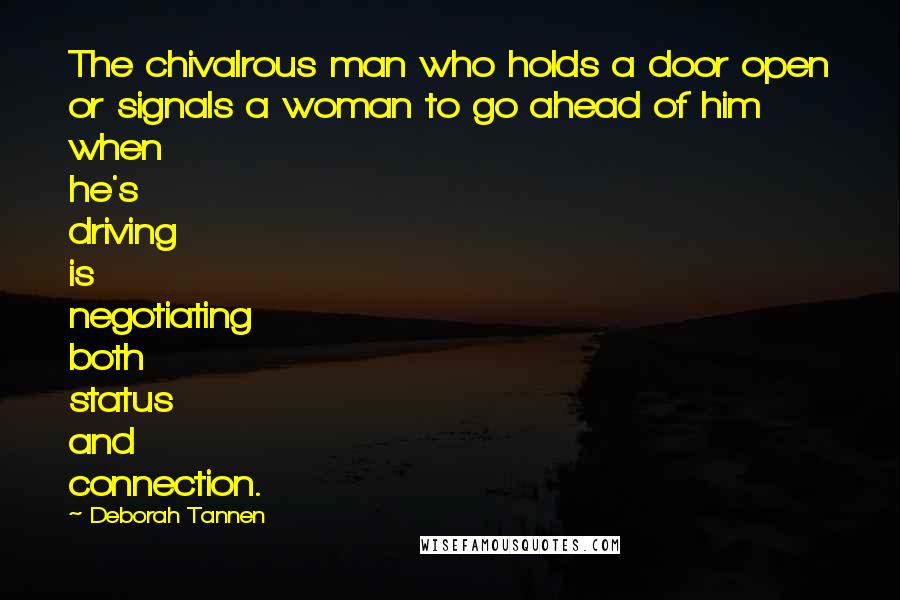 The chivalrous man who holds a door open or signals a woman to go ahead of him when he's driving is negotiating both status and connection.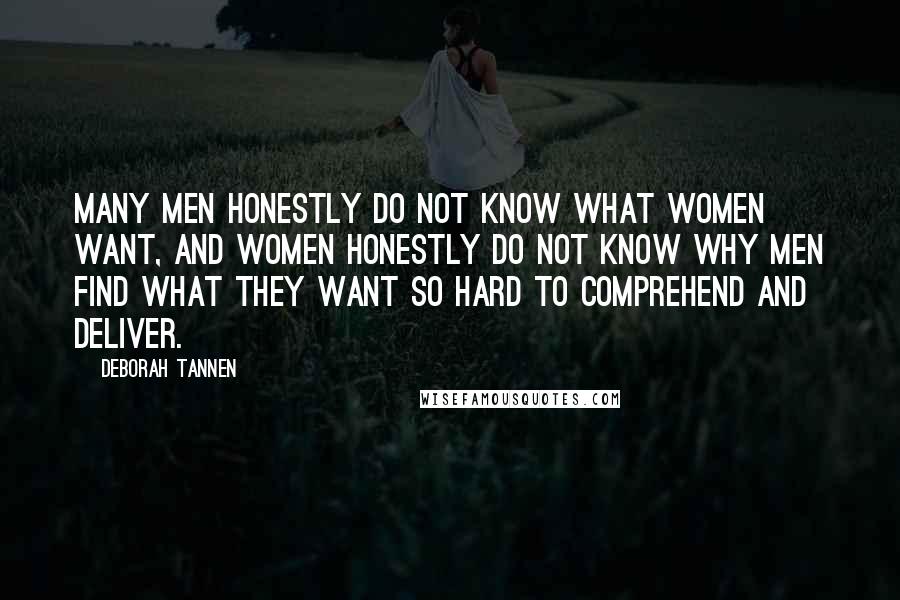 Many men honestly do not know what women want, and women honestly do not know why men find what they want so hard to comprehend and deliver.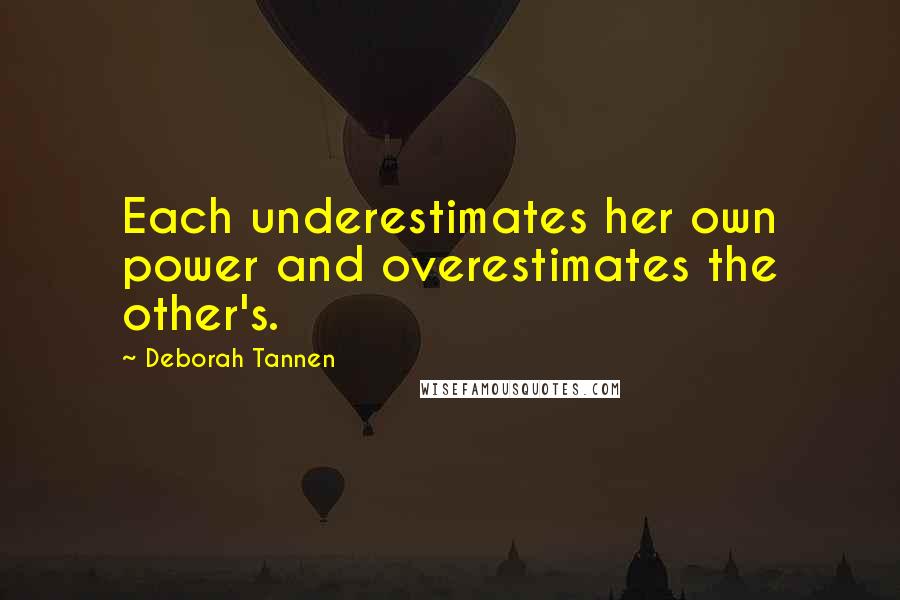 Each underestimates her own power and overestimates the other's.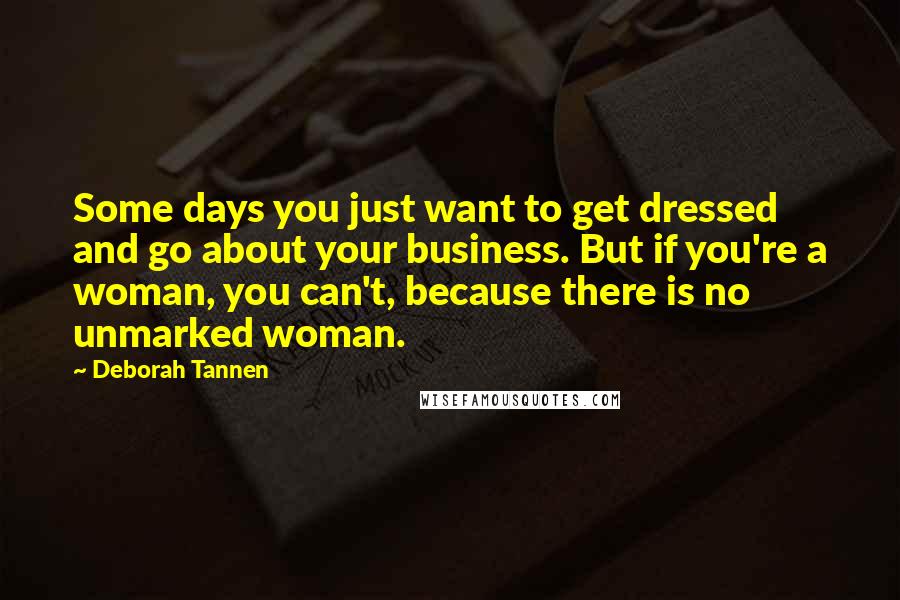 Some days you just want to get dressed and go about your business. But if you're a woman, you can't, because there is no unmarked woman.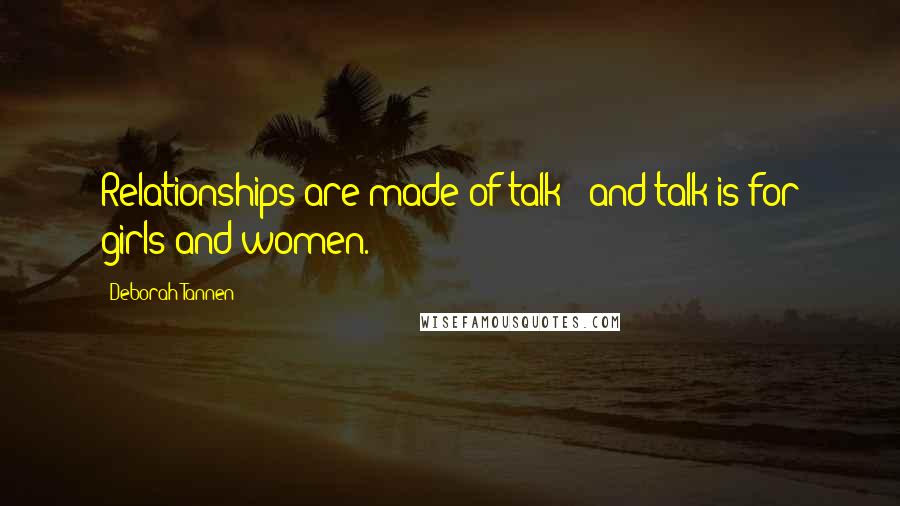 Relationships are made of talk - and talk is for girls and women.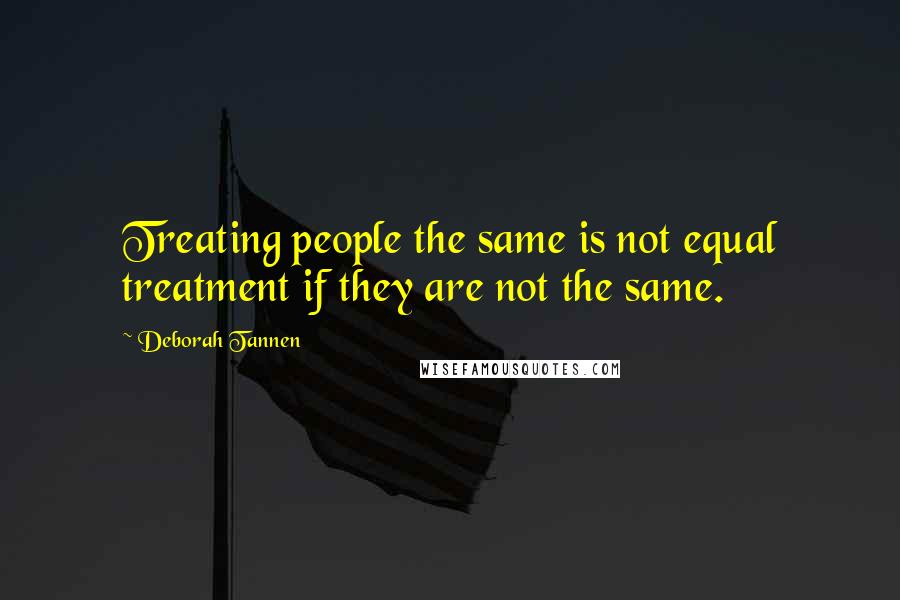 Treating people the same is not equal treatment if they are not the same.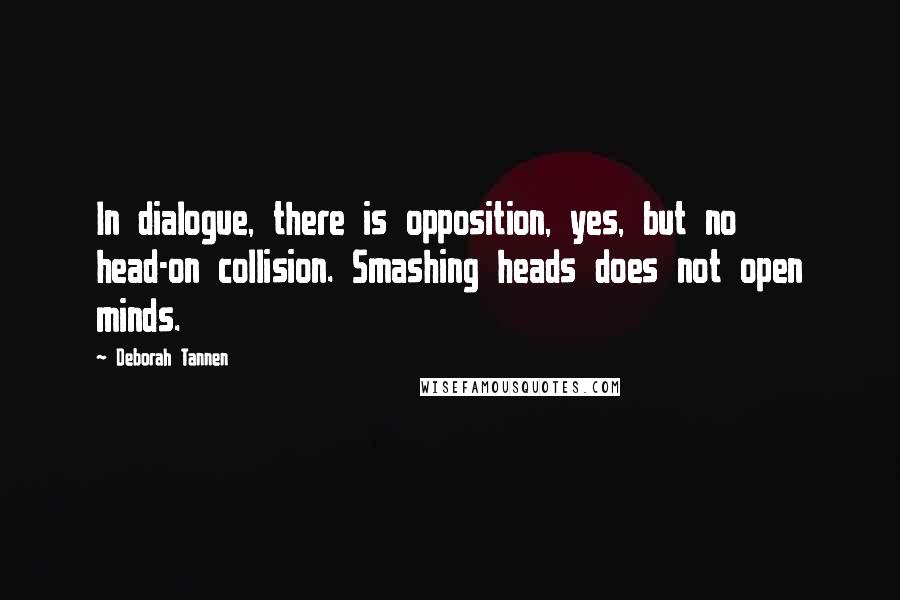 In dialogue, there is opposition, yes, but no head-on collision. Smashing heads does not open minds.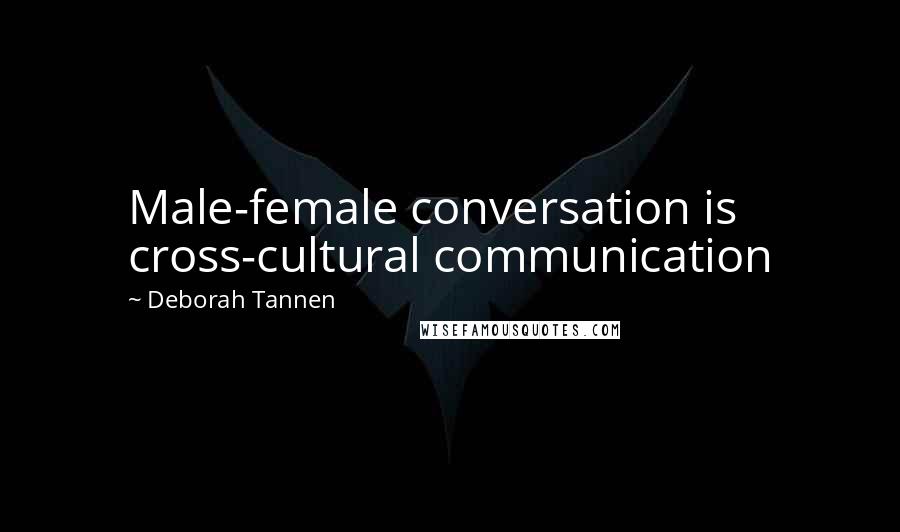 Male-female conversation is cross-cultural communication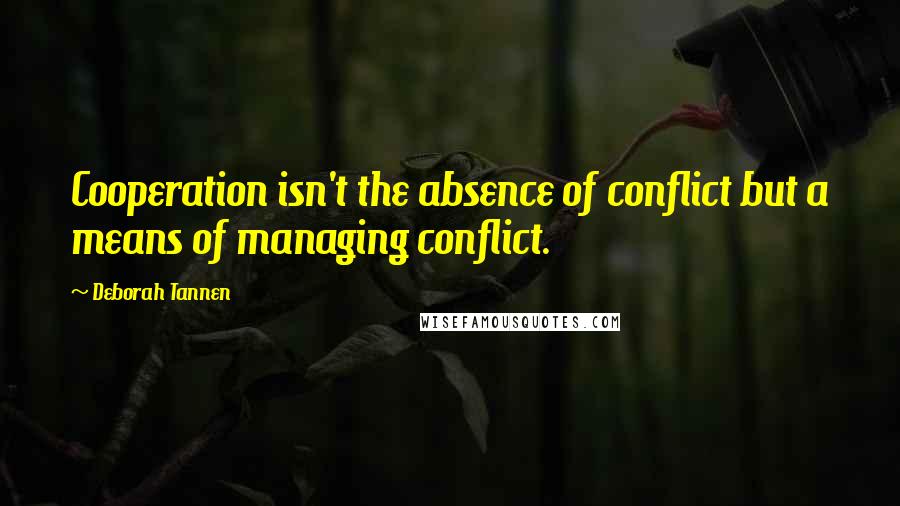 Cooperation isn't the absence of conflict but a means of managing conflict.
We all want, above all, to be heard. We want to be understood - heard for what we think we are saying, for what we know we meant.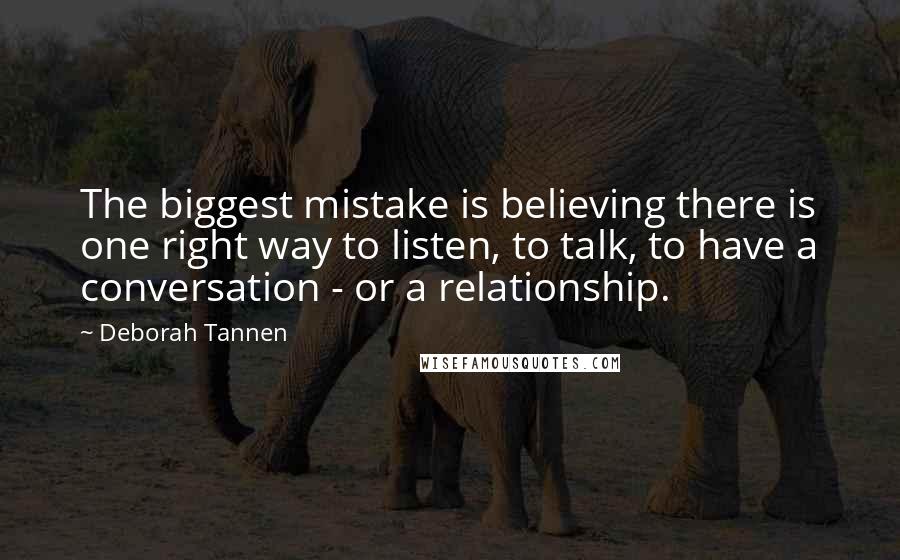 The biggest mistake is believing there is one right way to listen, to talk, to have a conversation - or a relationship.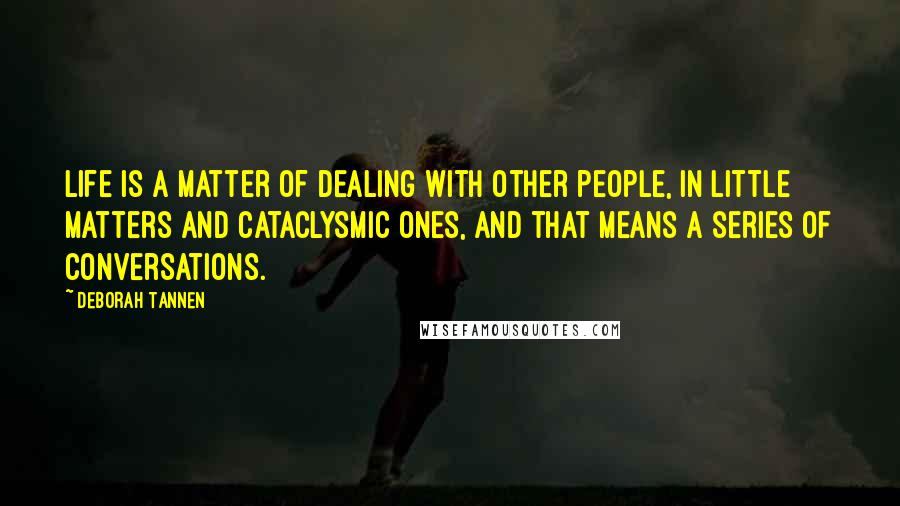 Life is a matter of dealing with other people, in little matters and cataclysmic ones, and that means a series of conversations.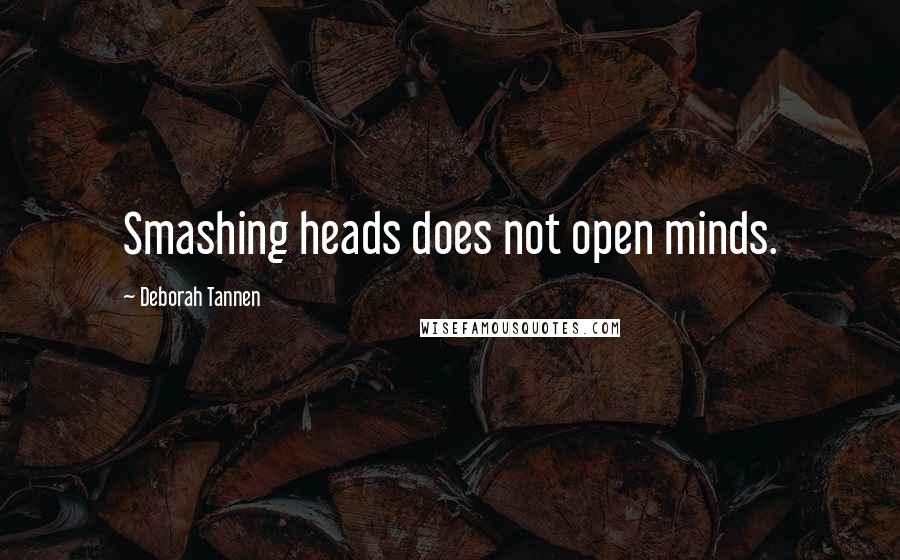 Smashing heads does not open minds.
We tend to look through language and not realize how much power language has.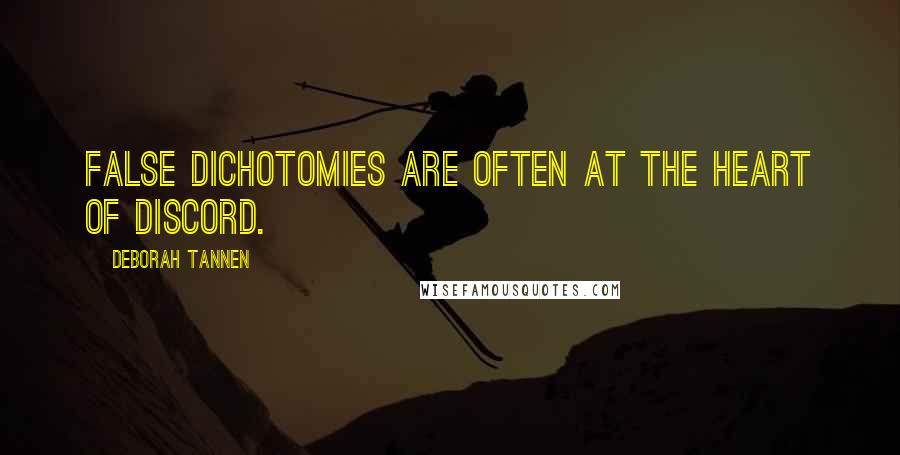 False dichotomies are often at the heart of discord.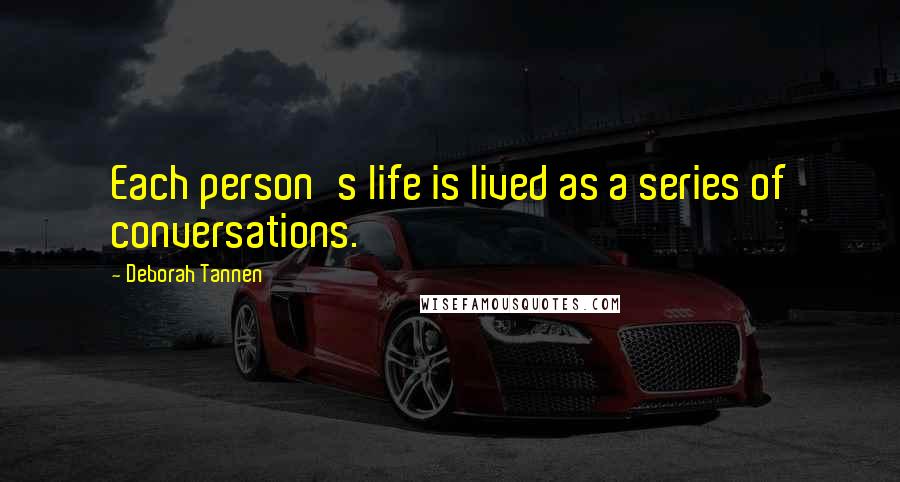 Each person's life is lived as a series of conversations.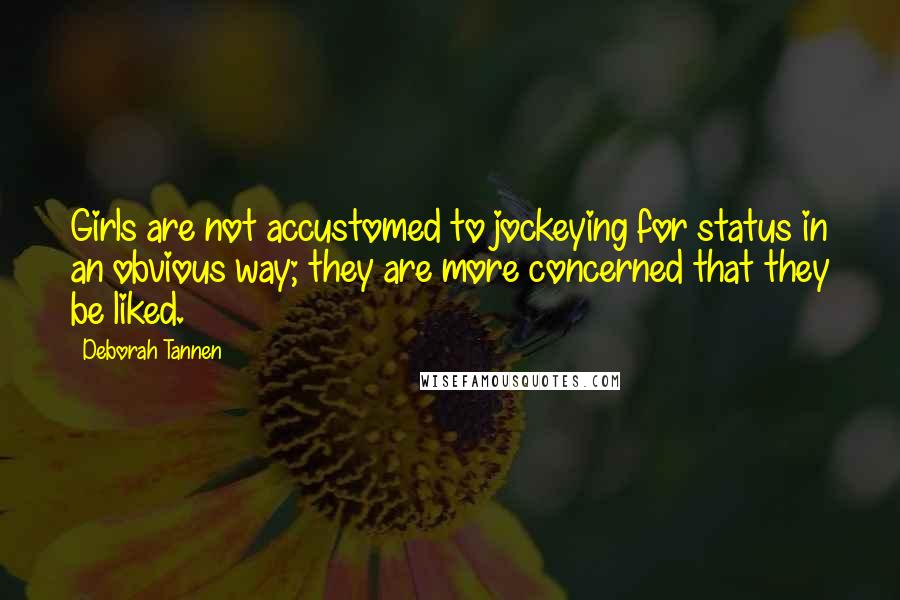 Girls are not accustomed to jockeying for status in an obvious way; they are more concerned that they be liked.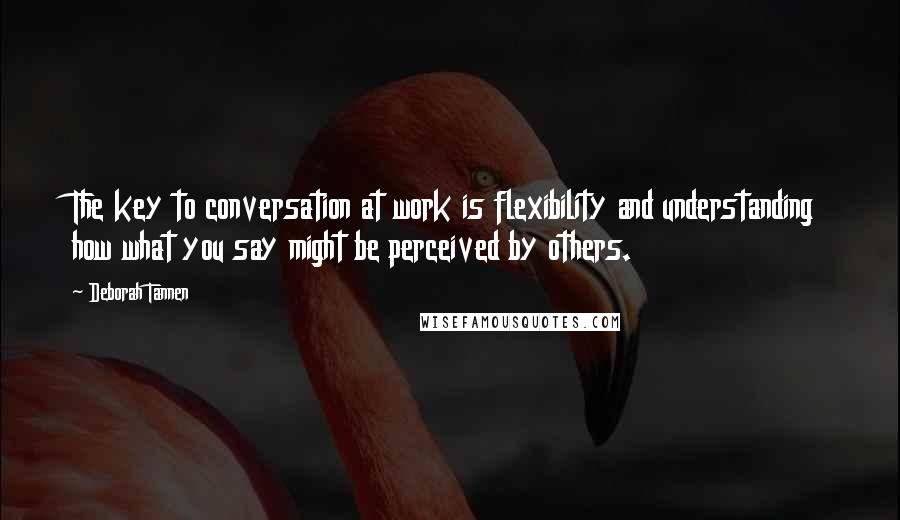 The key to conversation at work is flexibility and understanding how what you say might be perceived by others.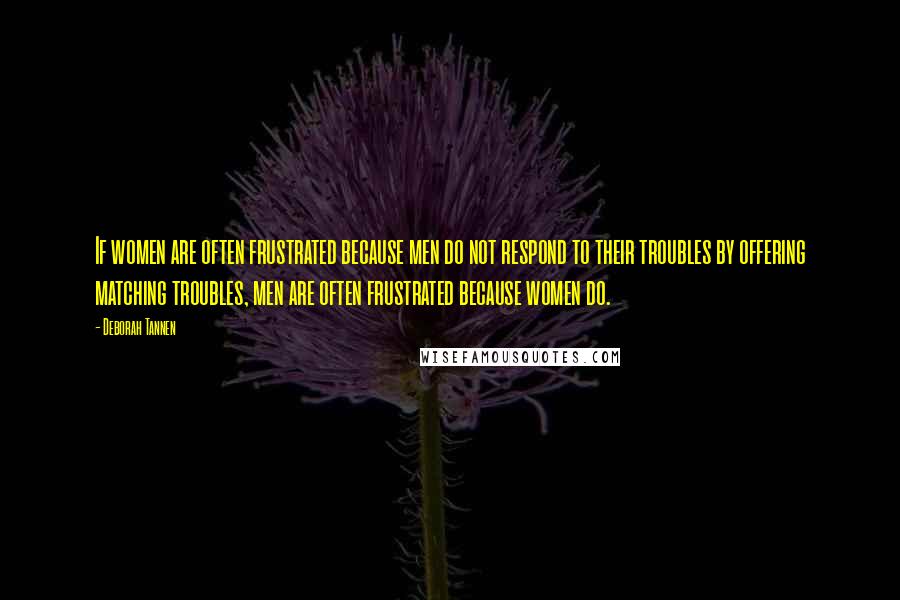 If women are often frustrated because men do not respond to their troubles by offering matching troubles, men are often frustrated because women do.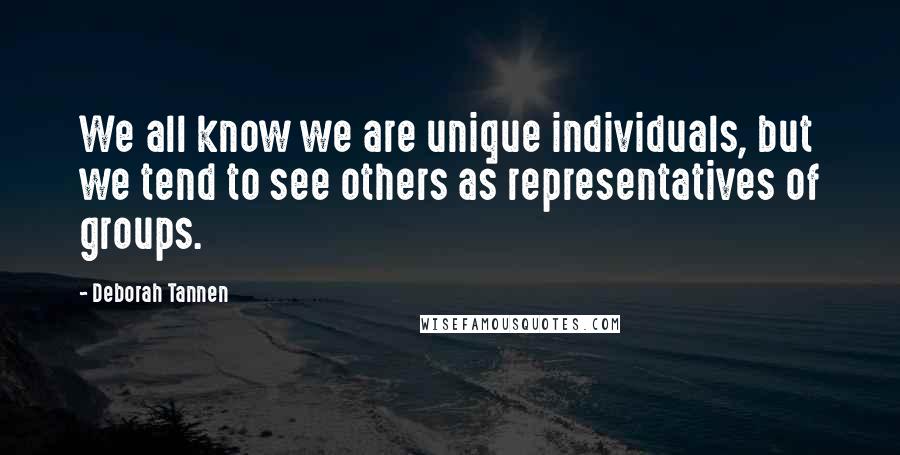 We all know we are unique individuals, but we tend to see others as representatives of groups.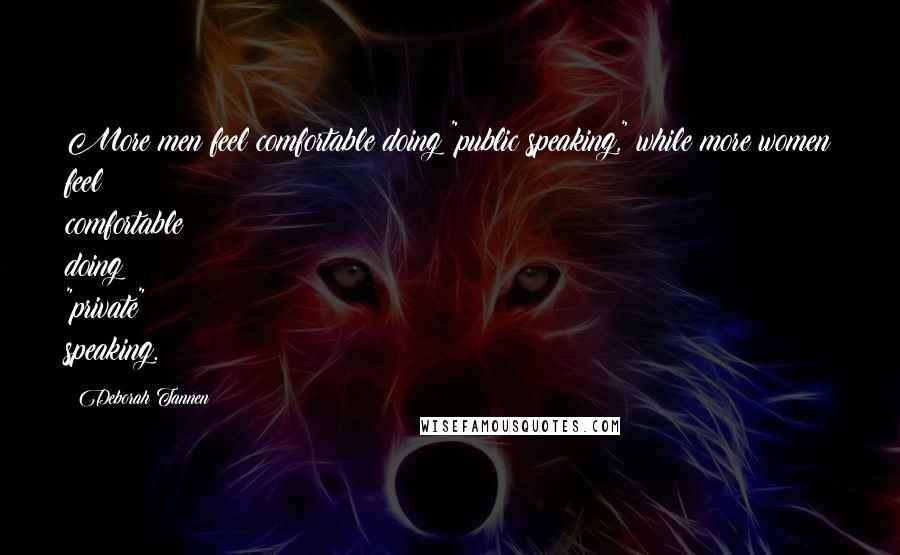 More men feel comfortable doing "public speaking," while more women feel comfortable doing "private" speaking.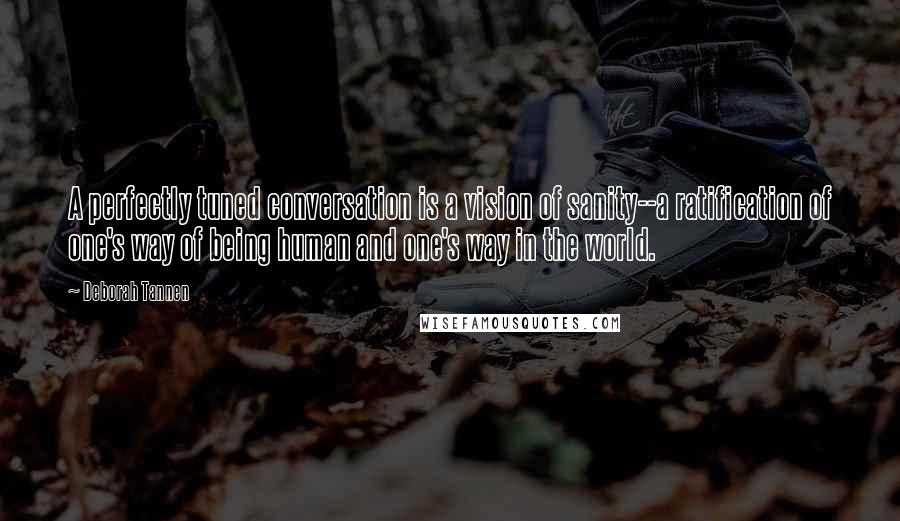 A perfectly tuned conversation is a vision of sanity--a ratification of one's way of being human and one's way in the world.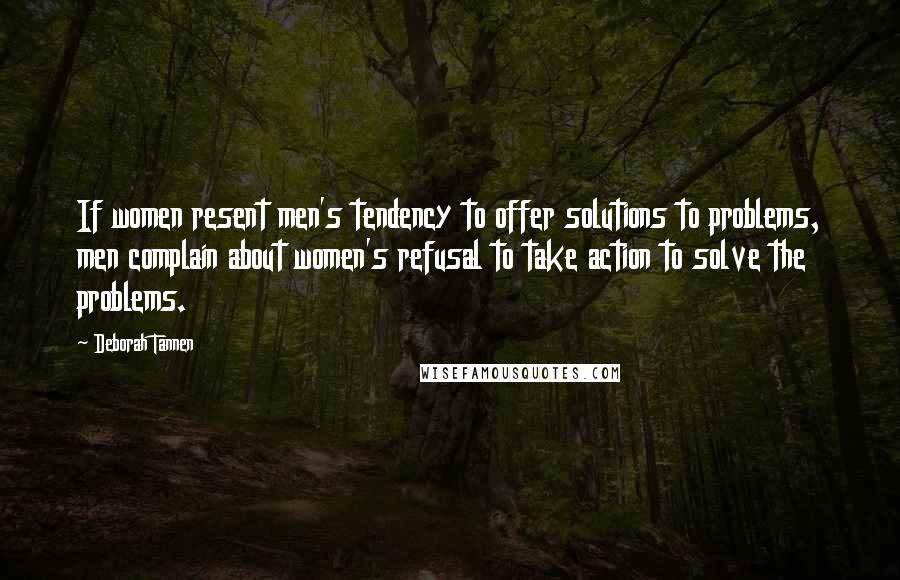 If women resent men's tendency to offer solutions to problems, men complain about women's refusal to take action to solve the problems.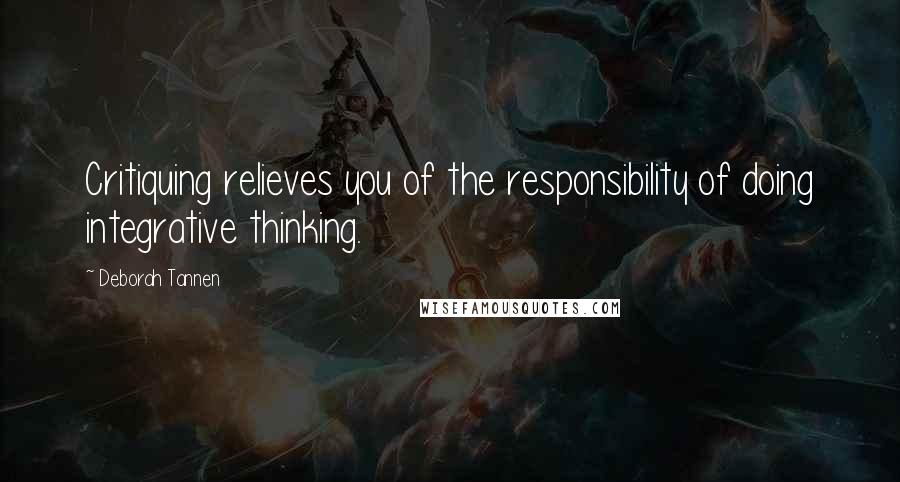 Critiquing relieves you of the responsibility of doing integrative thinking.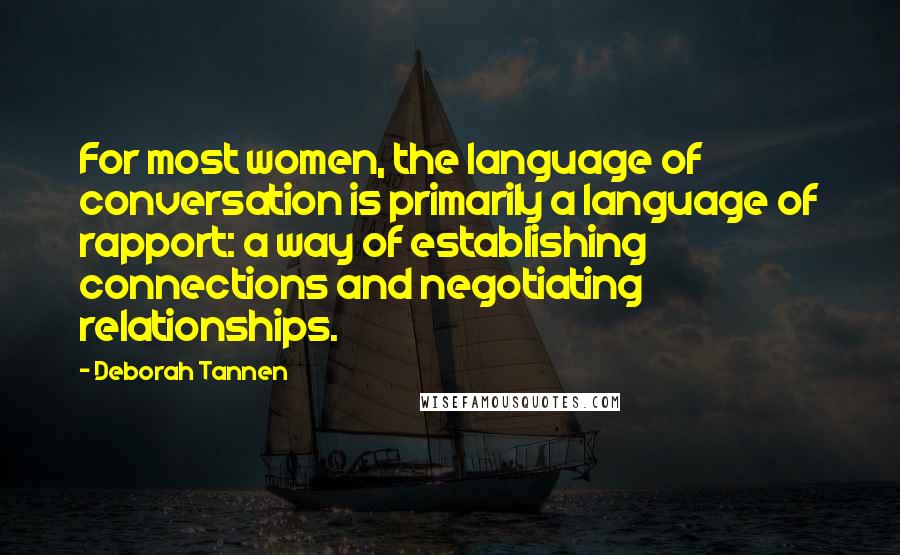 For most women, the language of conversation is primarily a language of rapport: a way of establishing connections and negotiating relationships.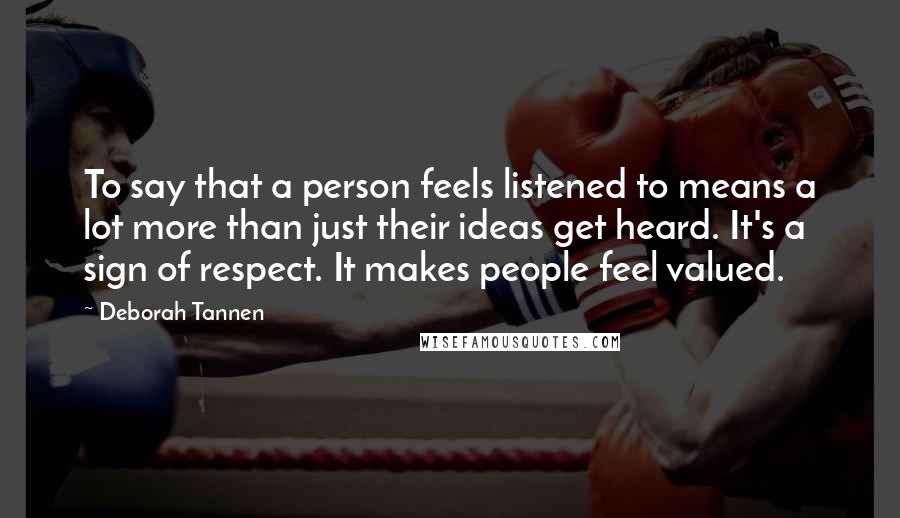 To say that a person feels listened to means a lot more than just their ideas get heard. It's a sign of respect. It makes people feel valued.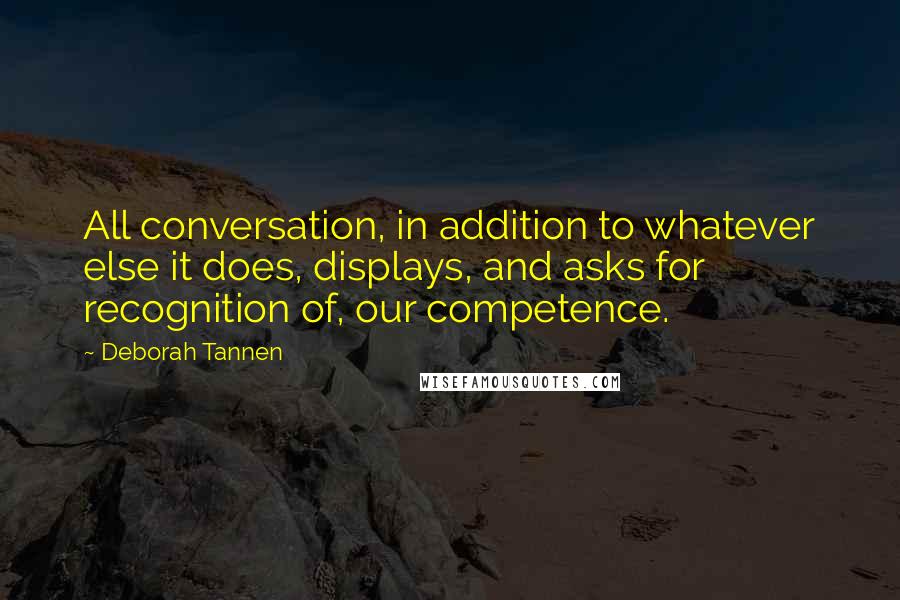 All conversation, in addition to whatever else it does, displays, and asks for recognition of, our competence.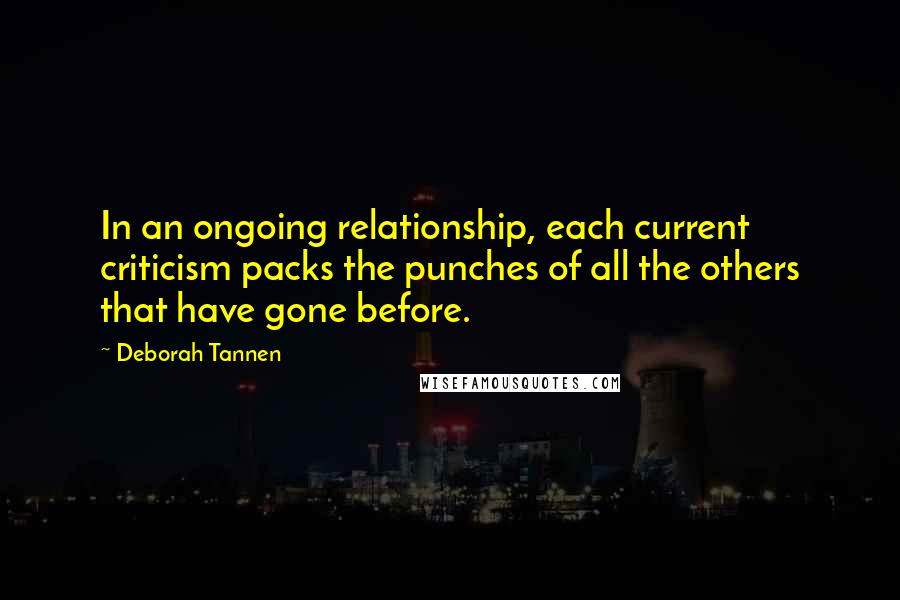 In an ongoing relationship, each current criticism packs the punches of all the others that have gone before.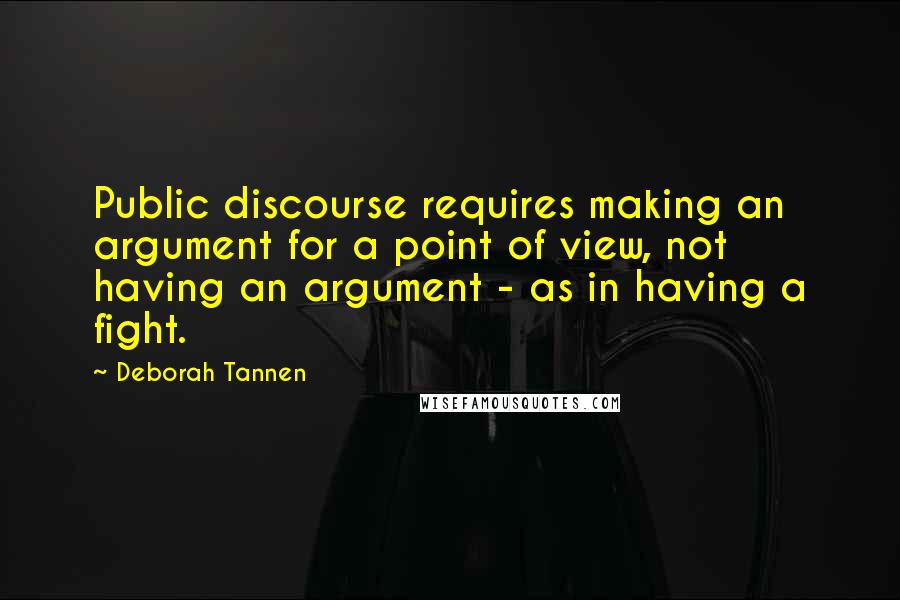 Public discourse requires making an argument for a point of view, not having an argument - as in having a fight.