Danielle Esplin Quotes
Top 5 wise famous quotes and sayings by Danielle Esplin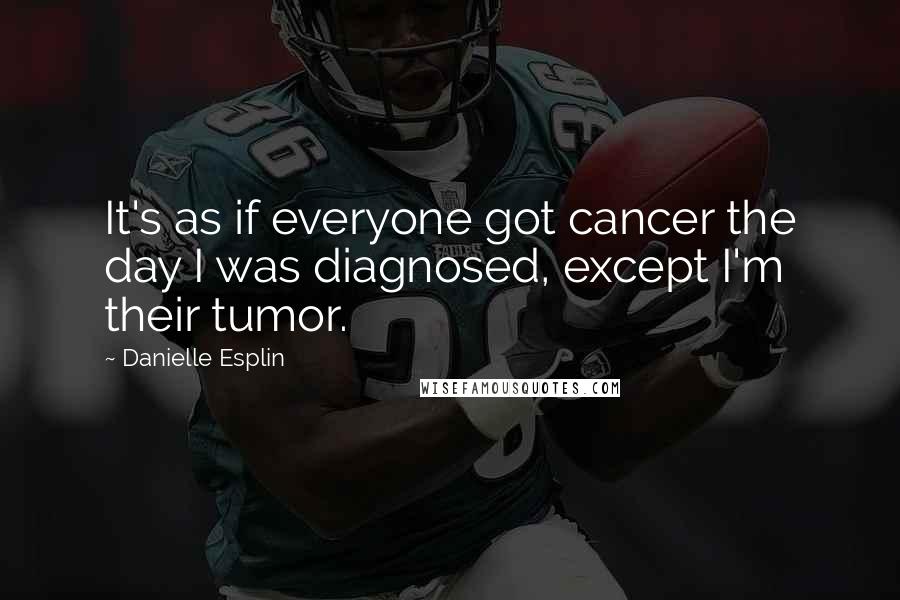 It's as if everyone got cancer the day I was diagnosed, except I'm their tumor.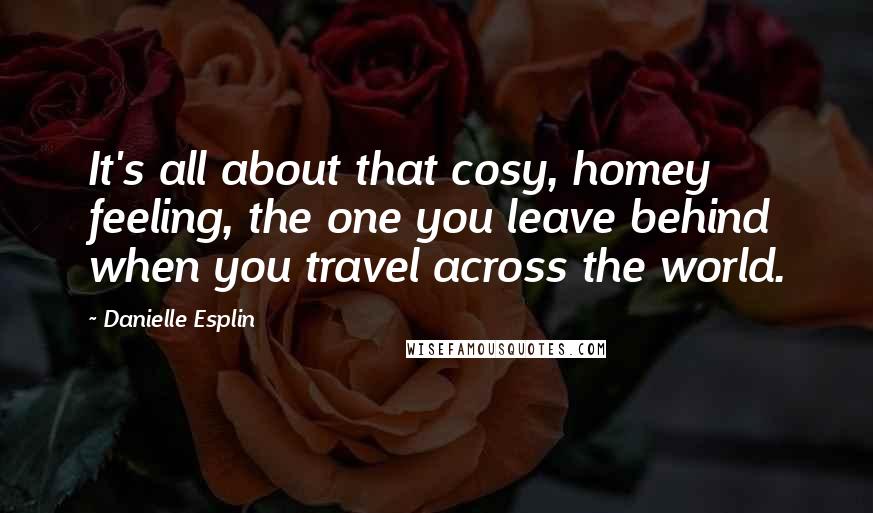 It's all about that cosy, homey feeling, the one you leave behind when you travel across the world.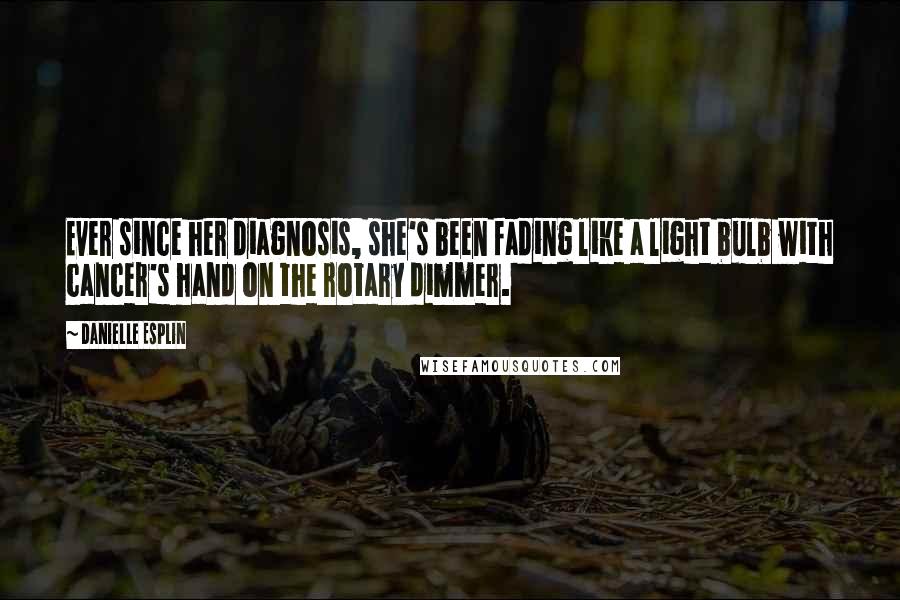 Ever since her diagnosis, she's been fading like a light bulb with cancer's hand on the rotary dimmer.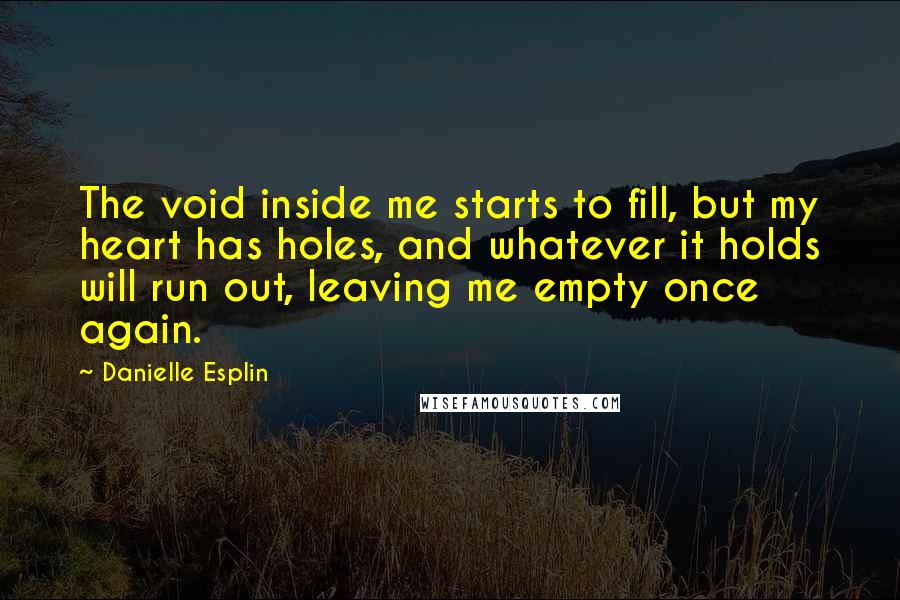 The void inside me starts to fill, but my heart has holes, and whatever it holds will run out, leaving me empty once again.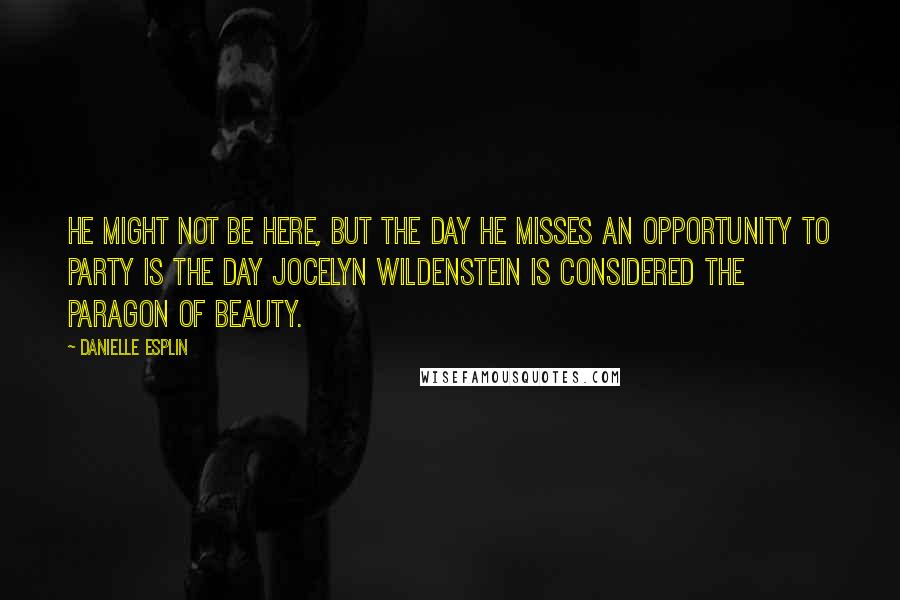 He might not be here, but the day he misses an opportunity to party is the day Jocelyn Wildenstein is considered the paragon of beauty.