Craig Keen Quotes
Top 7 wise famous quotes and sayings by Craig Keen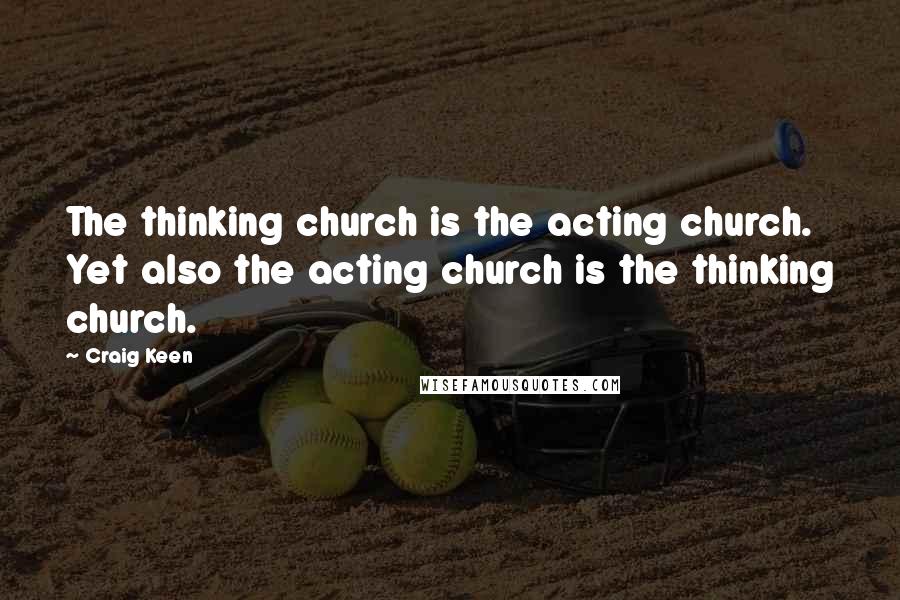 The thinking church is the acting church. Yet also the acting church is the thinking church.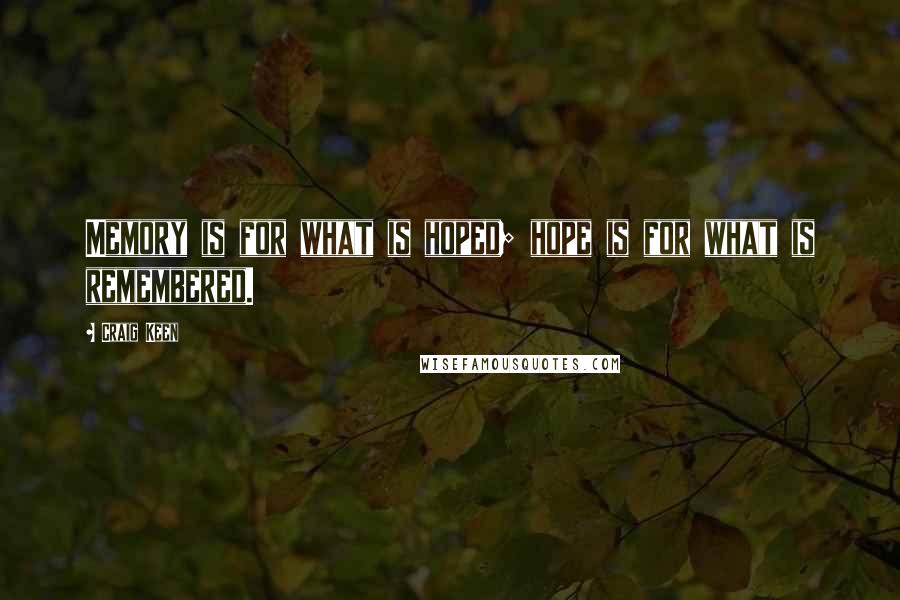 Memory is for what is hoped; hope is for what is remembered.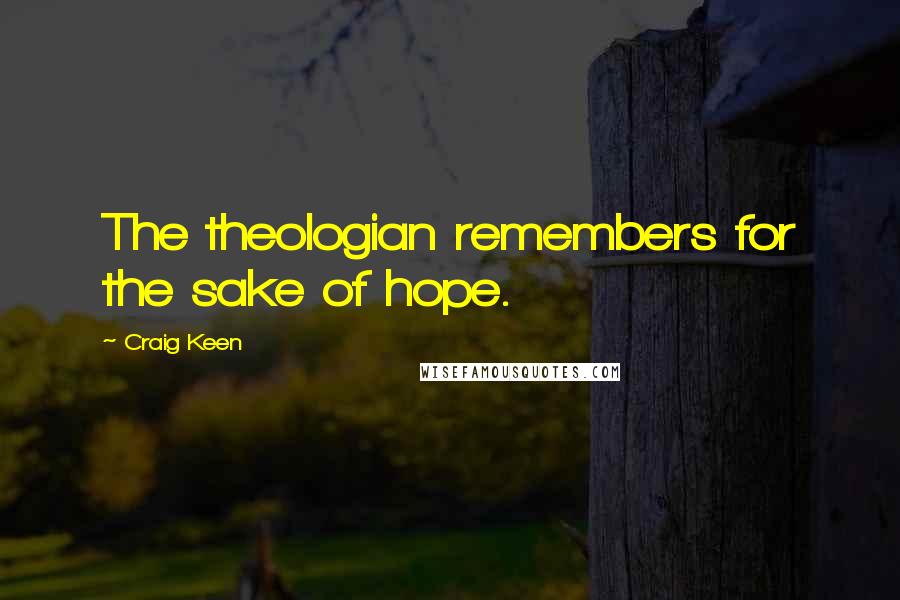 The theologian remembers for the sake of hope.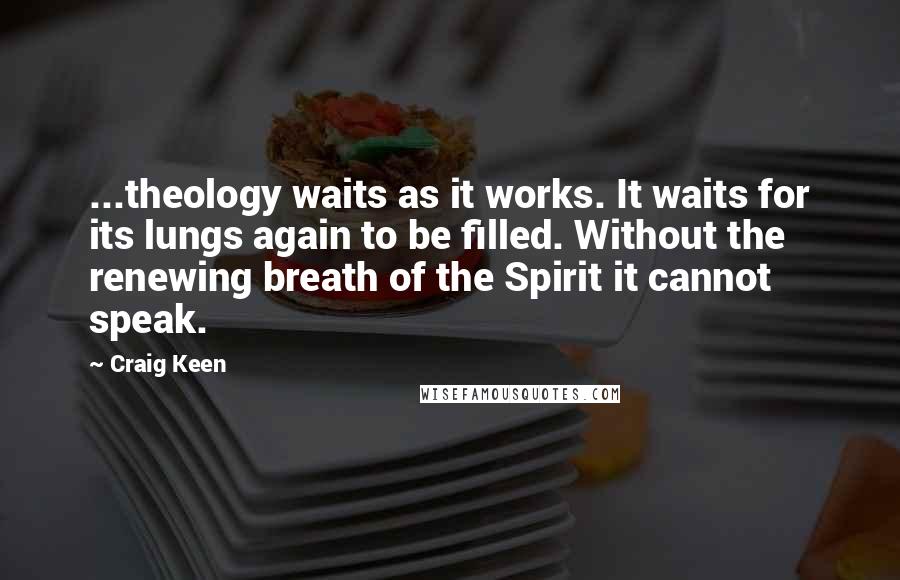 ...theology waits as it works. It waits for its lungs again to be filled. Without the renewing breath of the Spirit it cannot speak.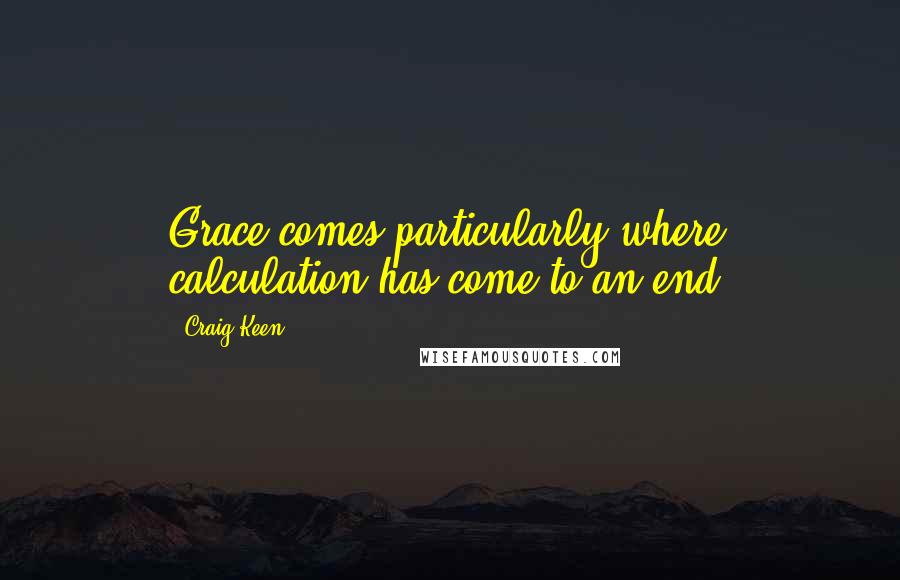 Grace comes particularly where calculation has come to an end.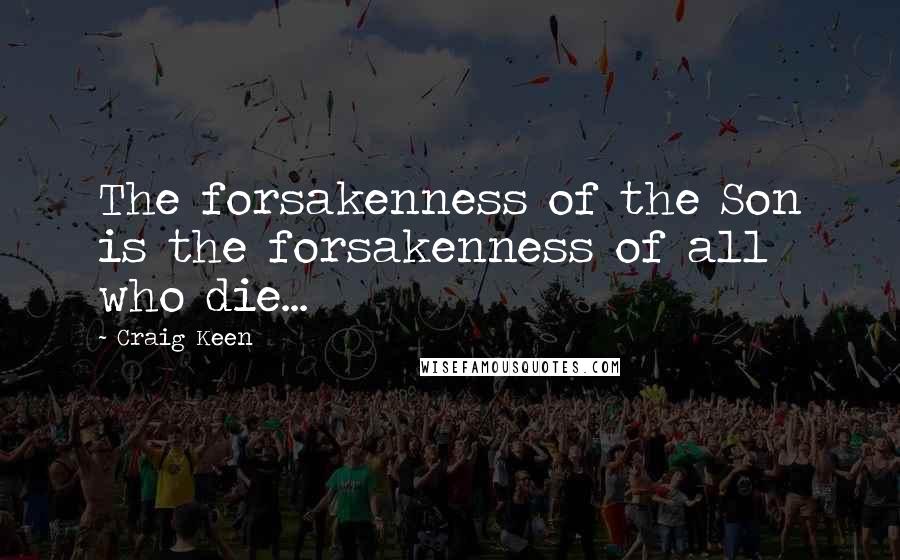 The forsakenness of the Son is the forsakenness of all who die...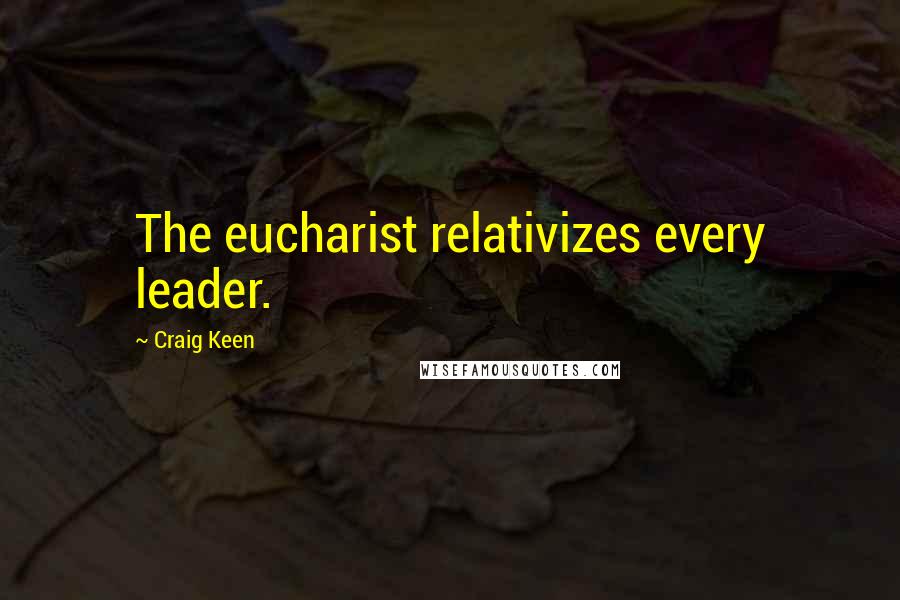 The eucharist relativizes every leader.