Comte De Lautreamont Quotes
Top 22 wise famous quotes and sayings by Comte De Lautreamont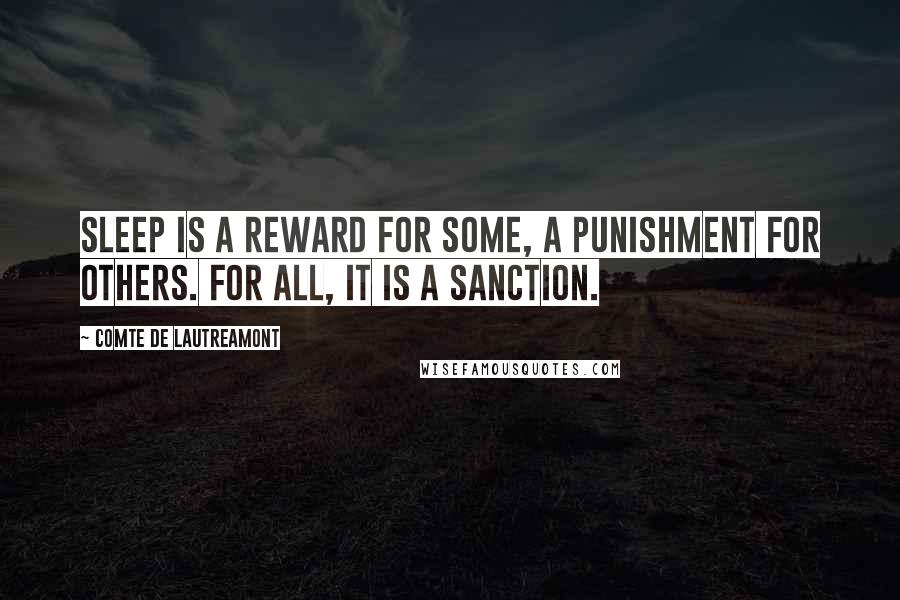 Sleep is a reward for some, a punishment for others. For all, it is a sanction.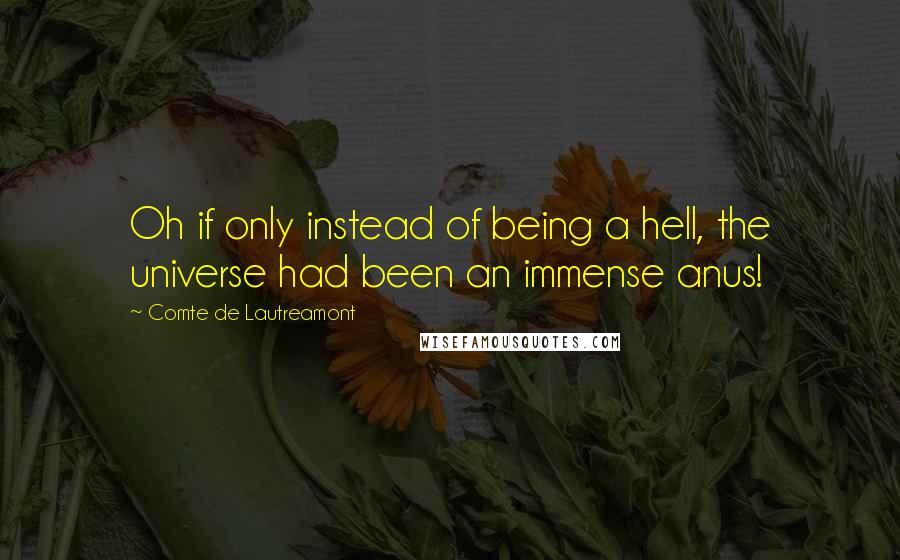 Oh if only instead of being a hell, the universe had been an immense anus!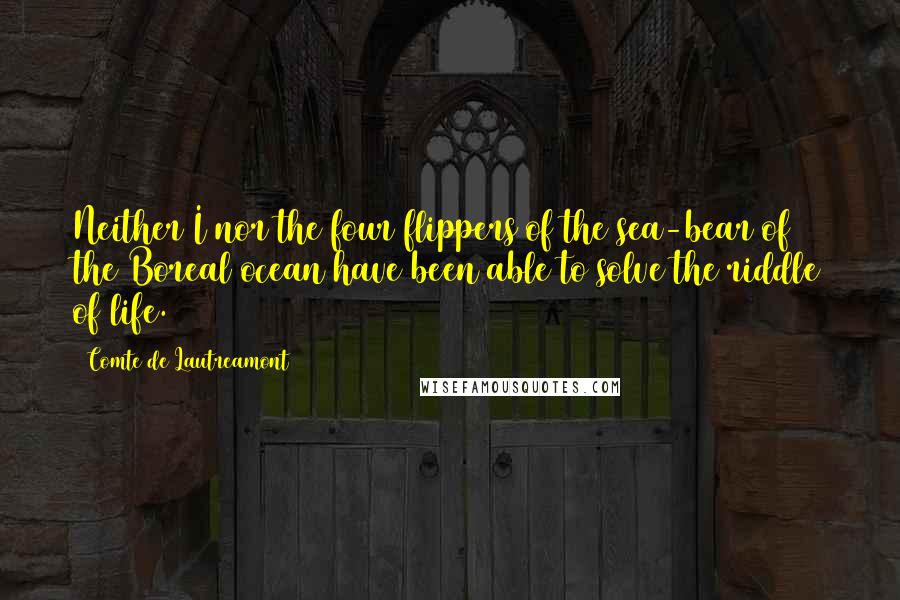 Neither I nor the four flippers of the sea-bear of the Boreal ocean have been able to solve the riddle of life.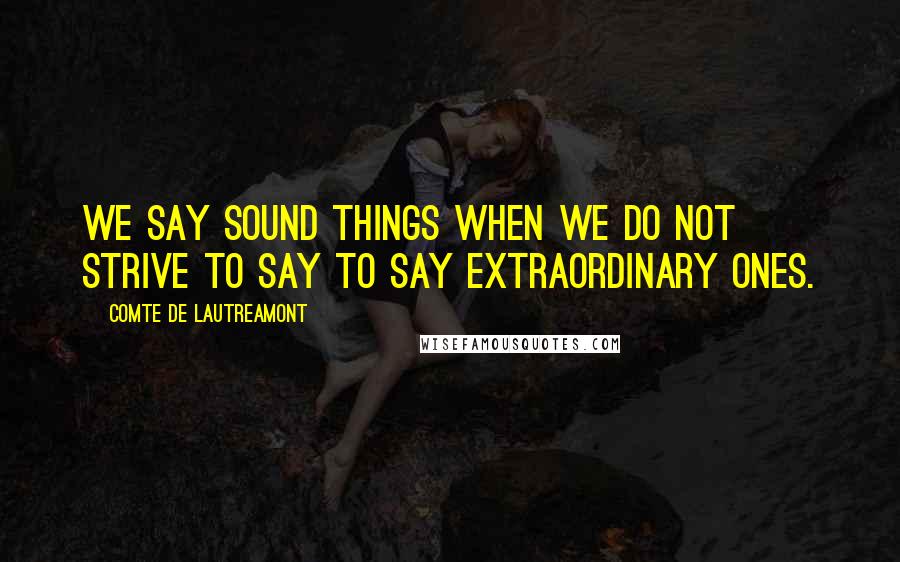 We say sound things when we do not strive to say to say extraordinary ones.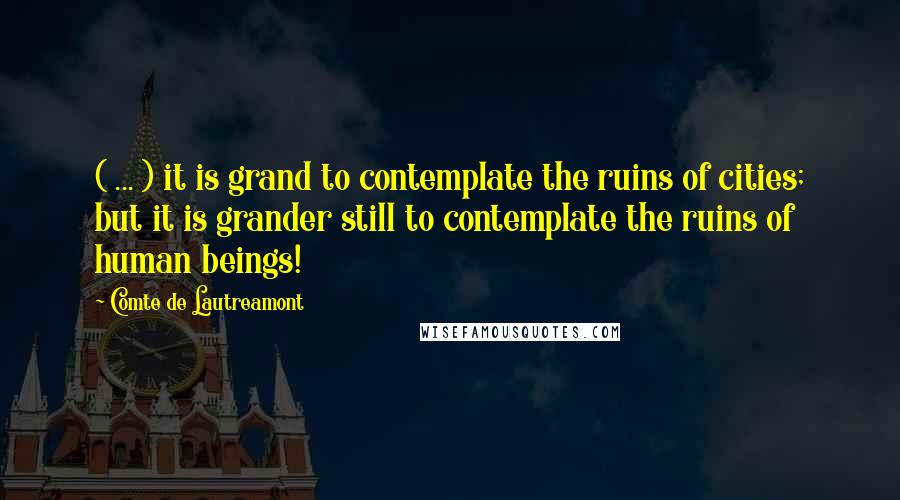 ( ... ) it is grand to contemplate the ruins of cities; but it is grander still to contemplate the ruins of human beings!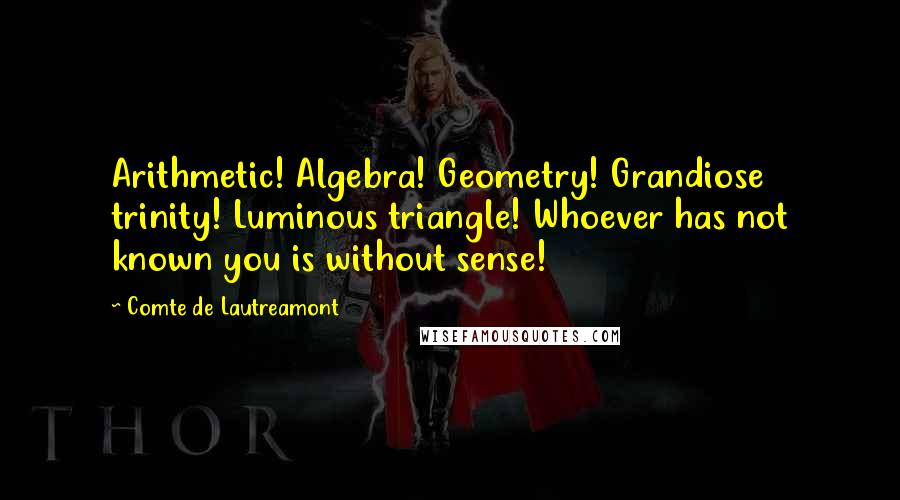 Arithmetic! Algebra! Geometry! Grandiose trinity! Luminous triangle! Whoever has not known you is without sense!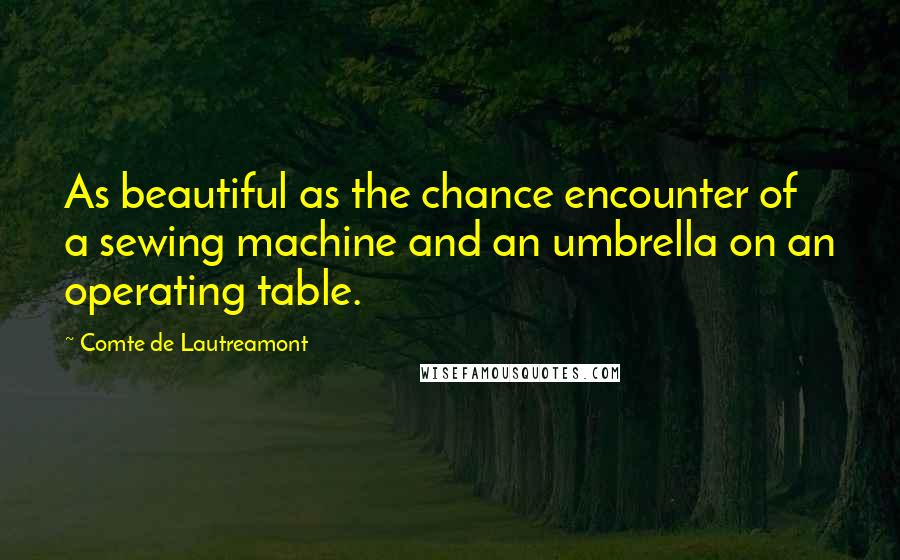 As beautiful as the chance encounter of a sewing machine and an umbrella on an operating table.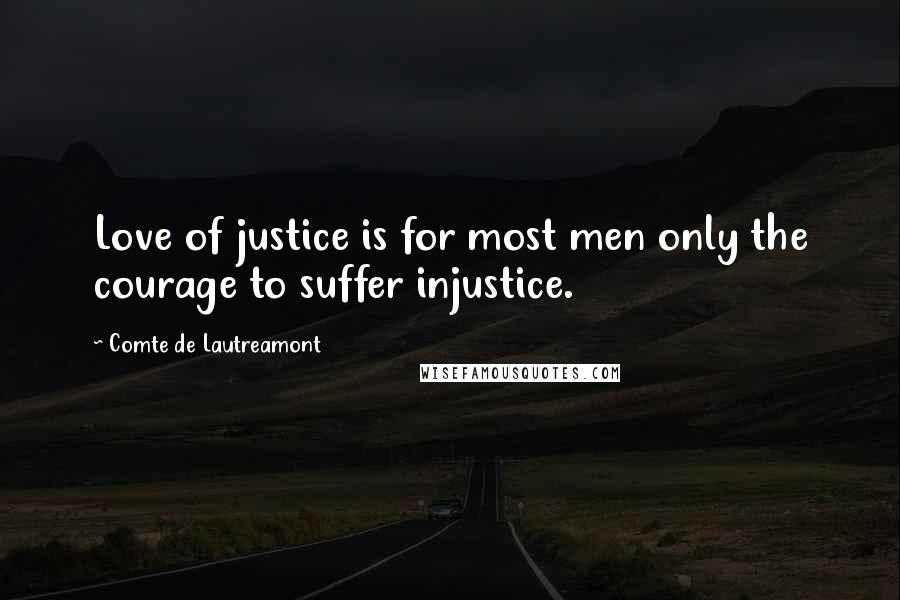 Love of justice is for most men only the courage to suffer injustice.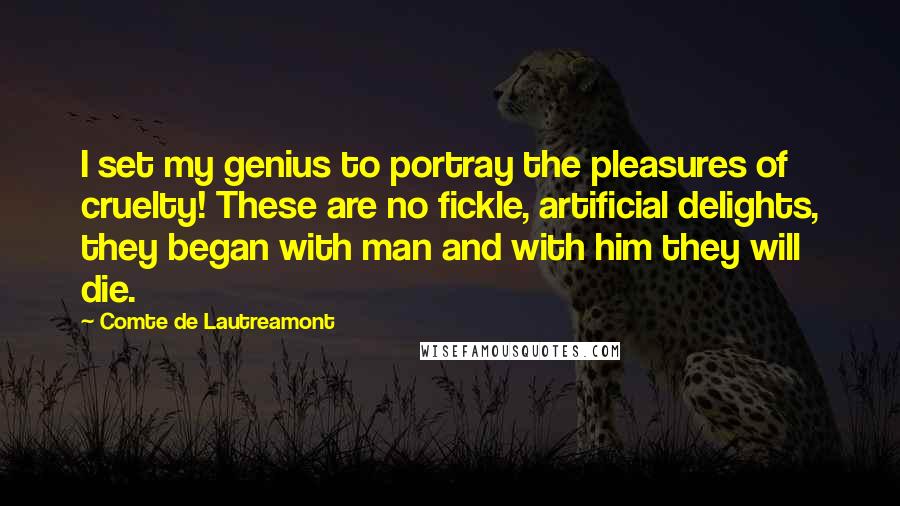 I set my genius to portray the pleasures of cruelty! These are no fickle, artificial delights, they began with man and with him they will die.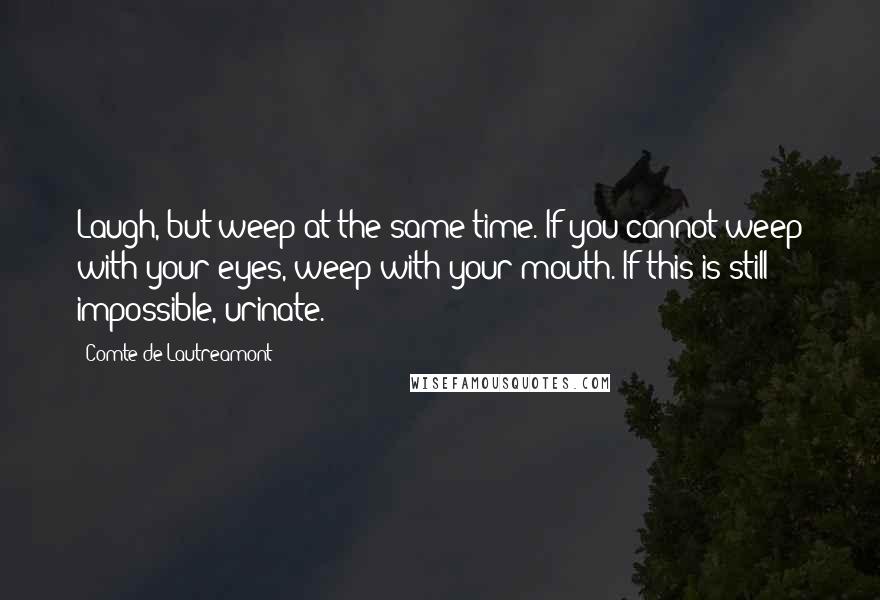 Laugh, but weep at the same time. If you cannot weep with your eyes, weep with your mouth. If this is still impossible, urinate.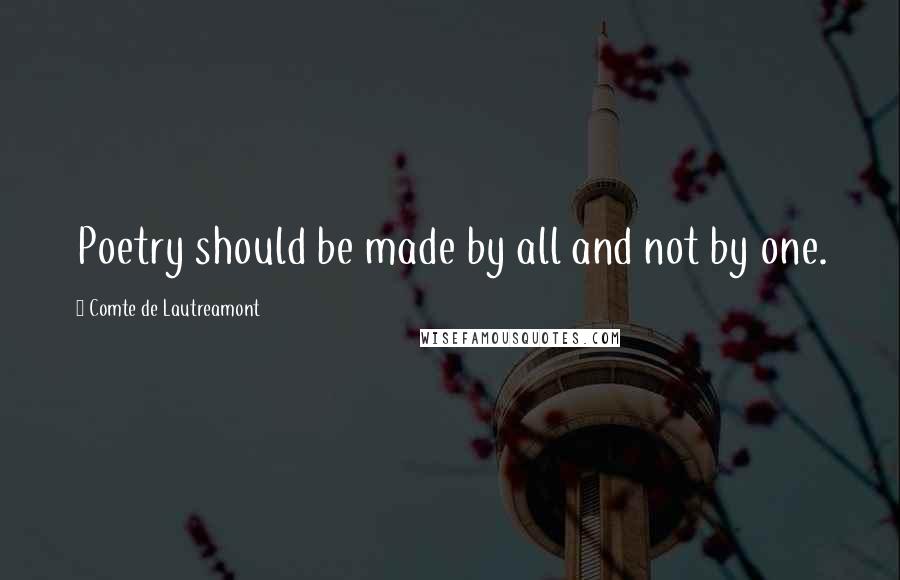 Poetry should be made by all and not by one.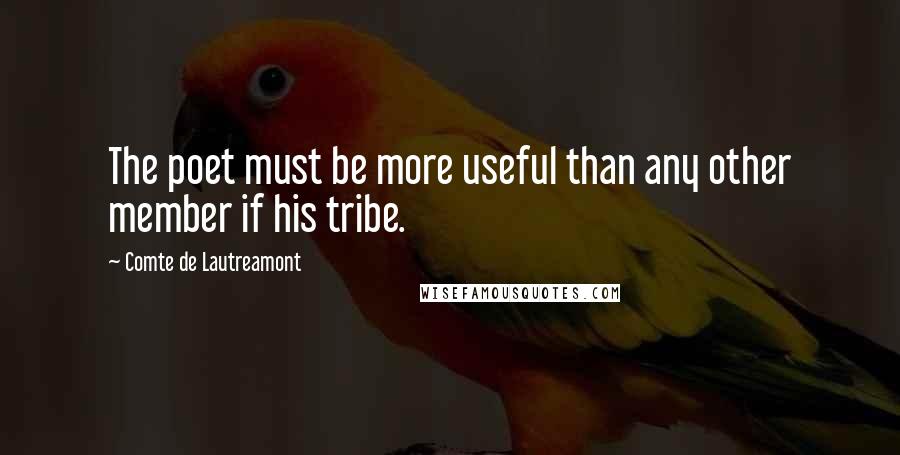 The poet must be more useful than any other member if his tribe.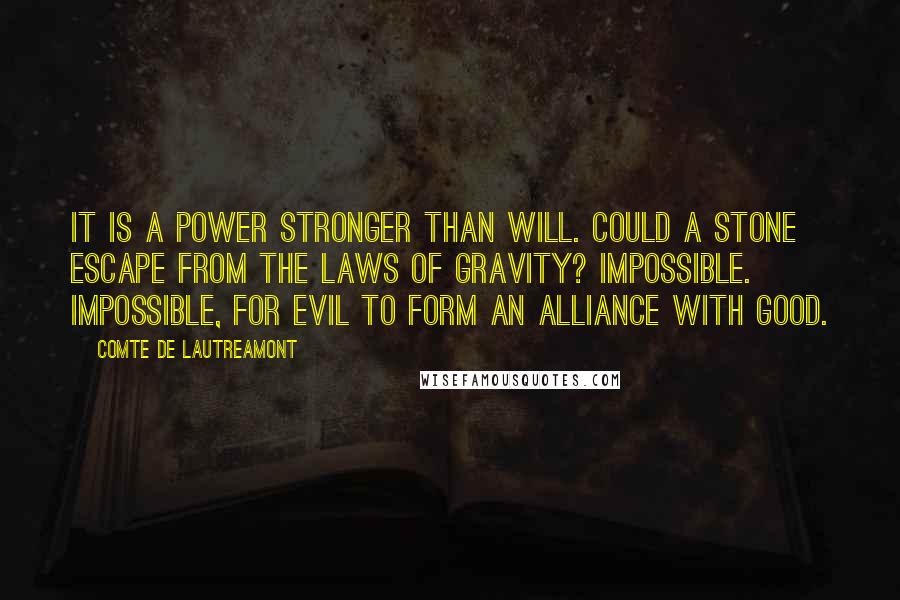 It is a power stronger than will. Could a stone escape from the laws of gravity? Impossible. Impossible, for evil to form an alliance with good.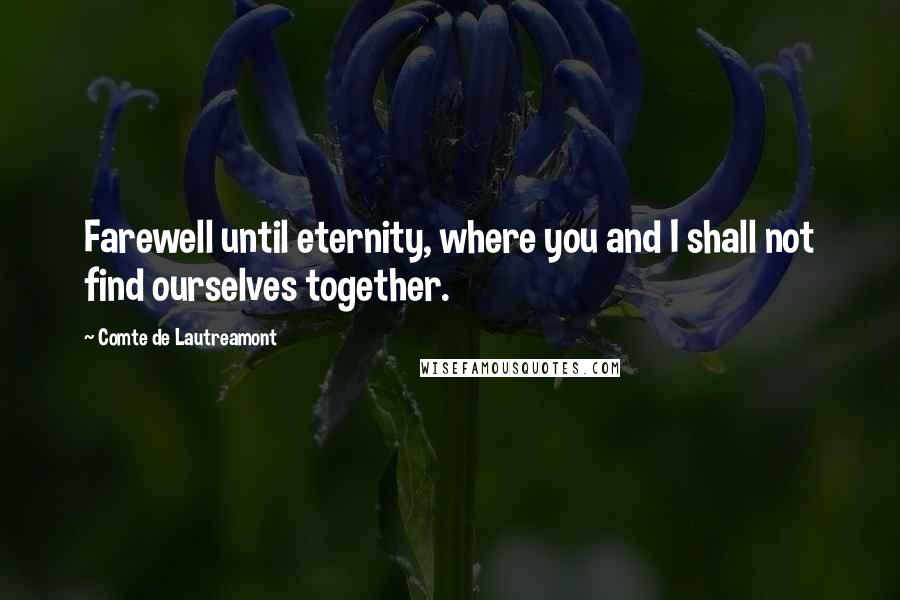 Farewell until eternity, where you and I shall not find ourselves together.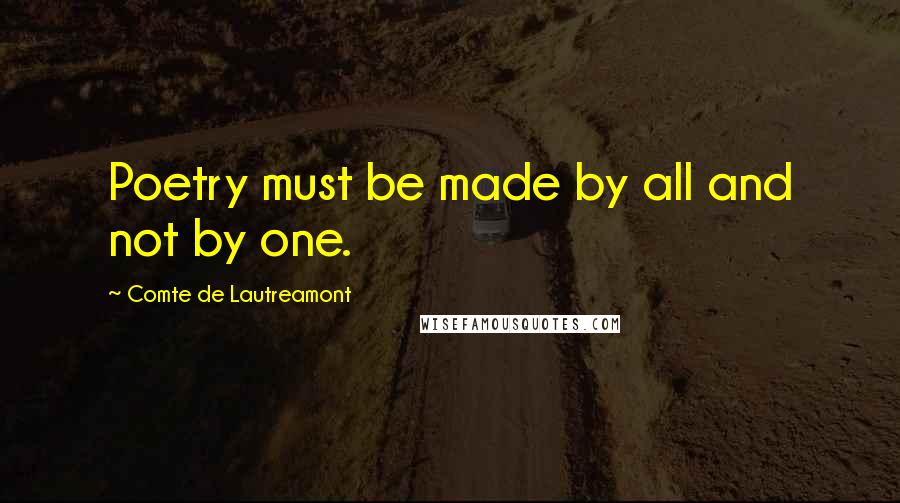 Poetry must be made by all and not by one.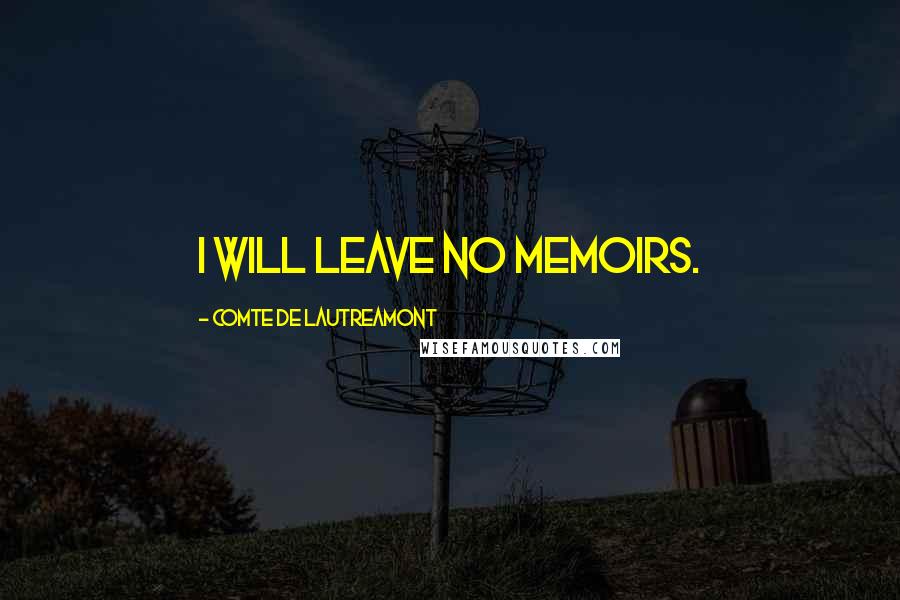 I will leave no memoirs.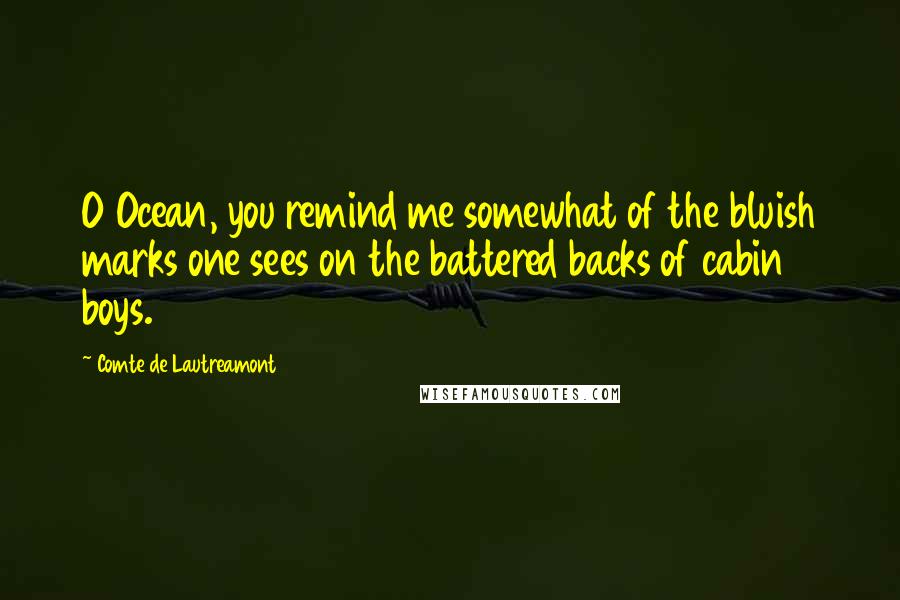 O Ocean, you remind me somewhat of the bluish marks one sees on the battered backs of cabin boys.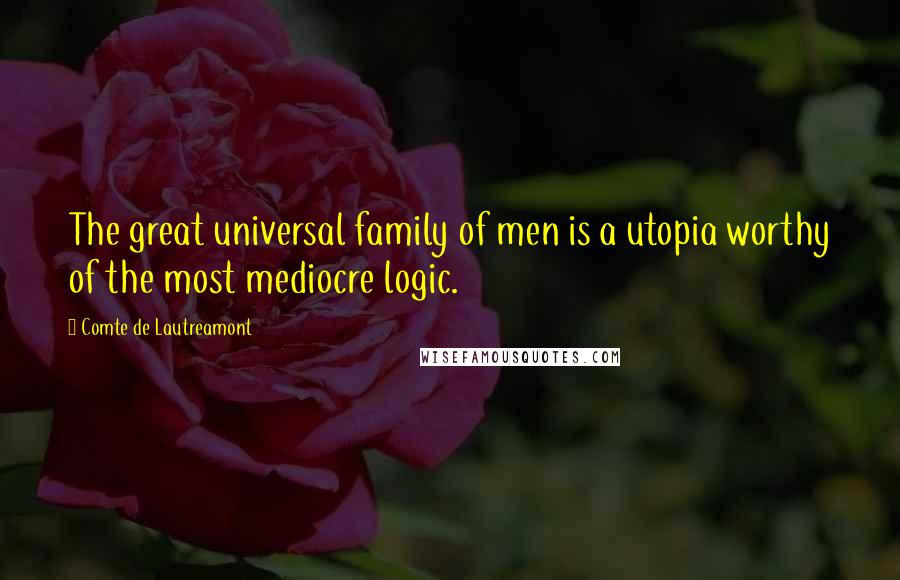 The great universal family of men is a utopia worthy of the most mediocre logic.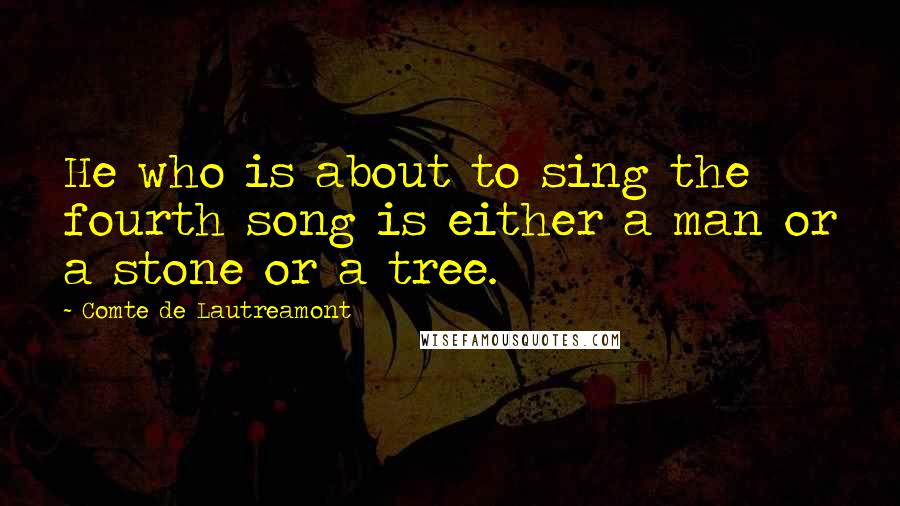 He who is about to sing the fourth song is either a man or a stone or a tree.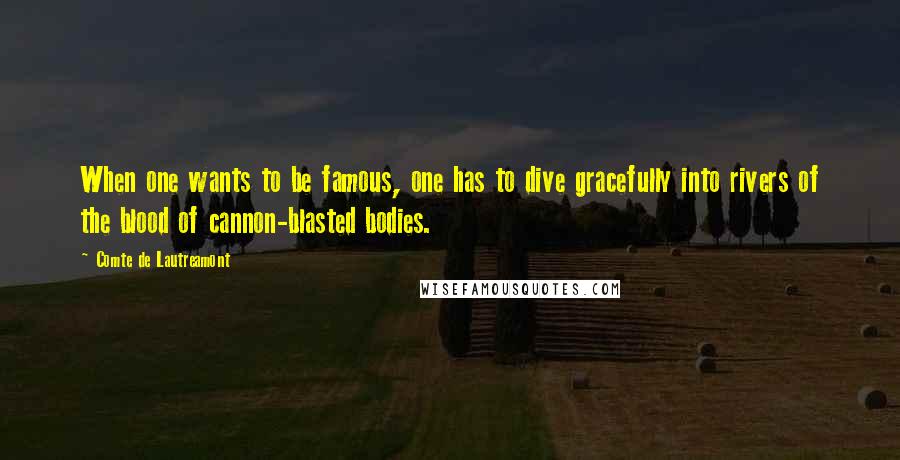 When one wants to be famous, one has to dive gracefully into rivers of the blood of cannon-blasted bodies.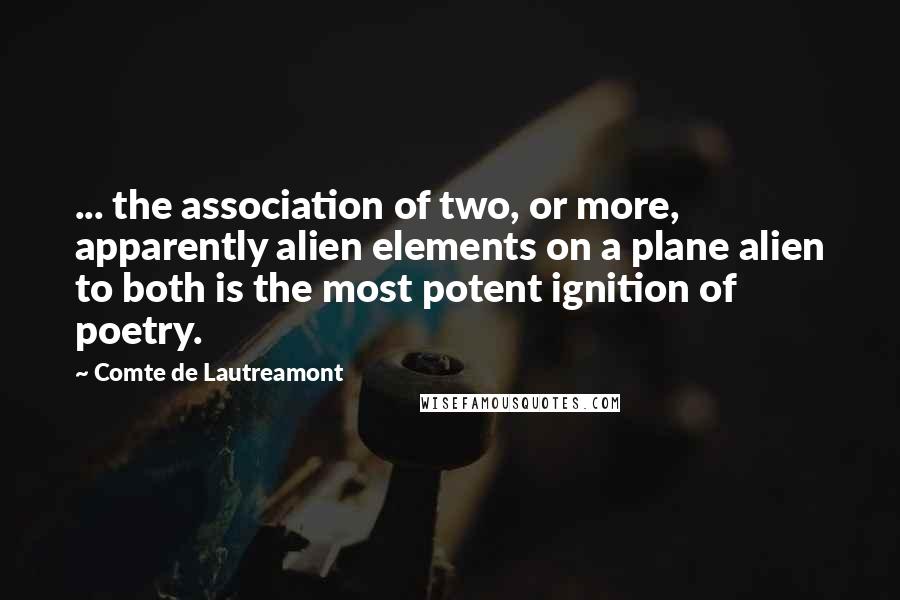 ... the association of two, or more, apparently alien elements on a plane alien to both is the most potent ignition of poetry.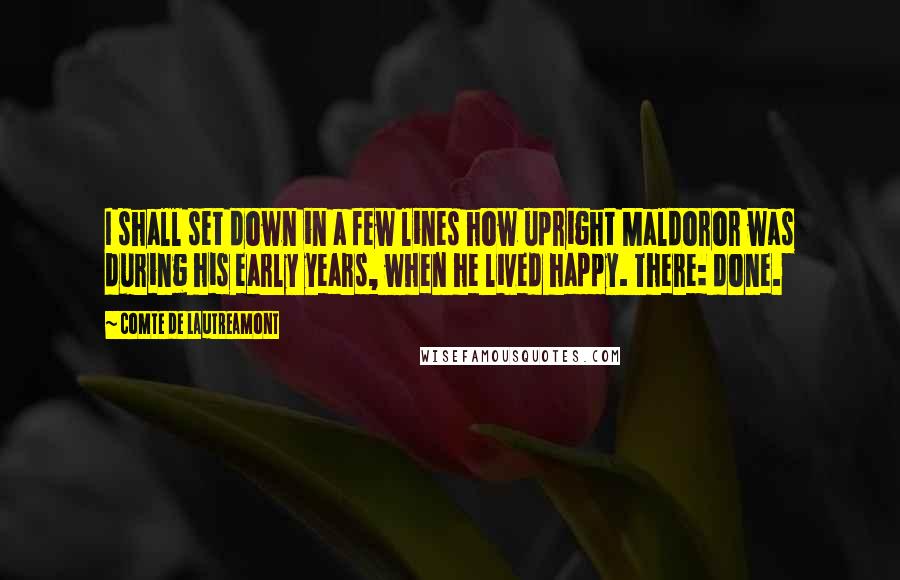 I shall set down in a few lines how upright Maldoror was during his early years, when he lived happy. There: done.