Colin Wilson Quotes
Top 34 wise famous quotes and sayings by Colin Wilson
Colin Wilson Famous Quotes & Sayings
Discover top inspirational quotes from Colin Wilson on Wise Famous Quotes.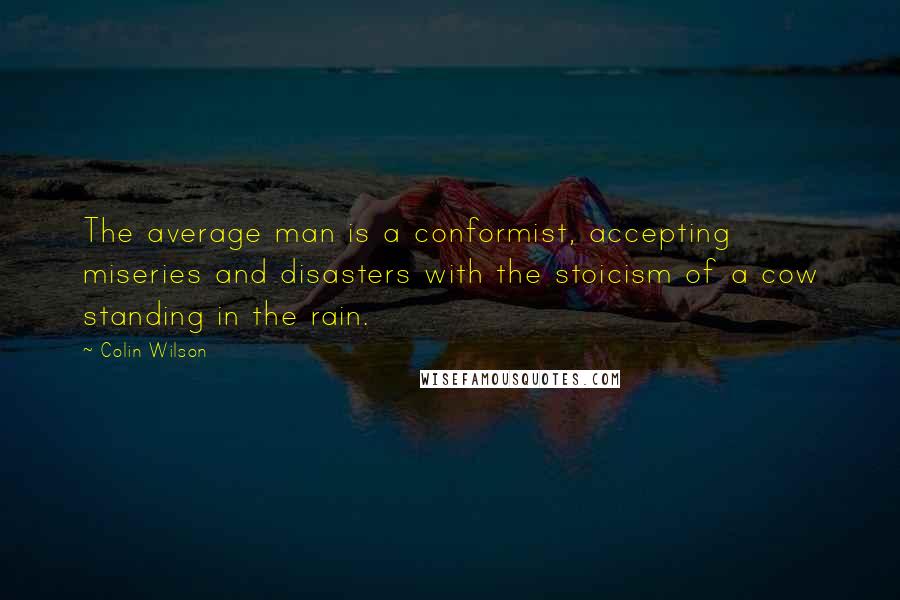 The average man is a conformist, accepting miseries and disasters with the stoicism of a cow standing in the rain.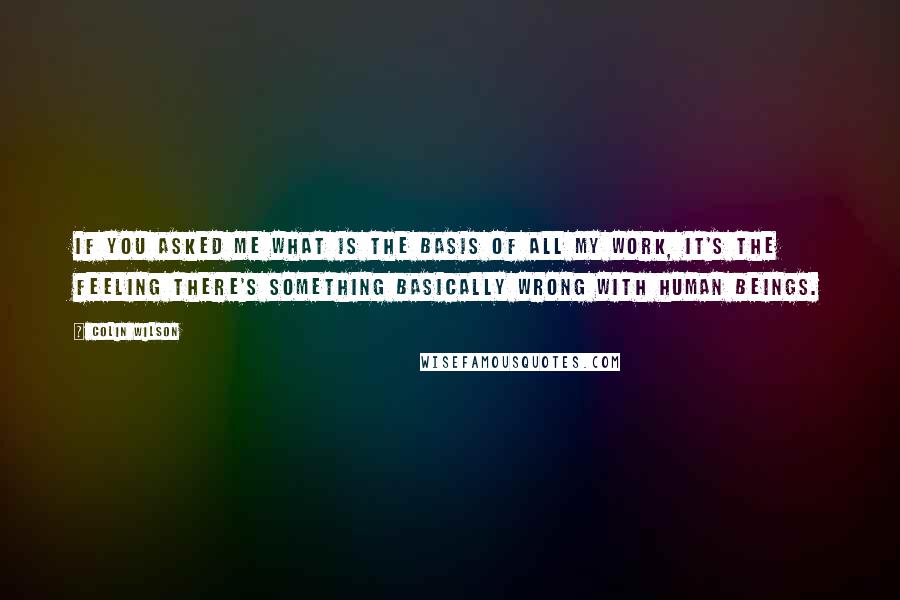 If you asked me what is the basis of all my work, it's the feeling there's something basically wrong with human beings.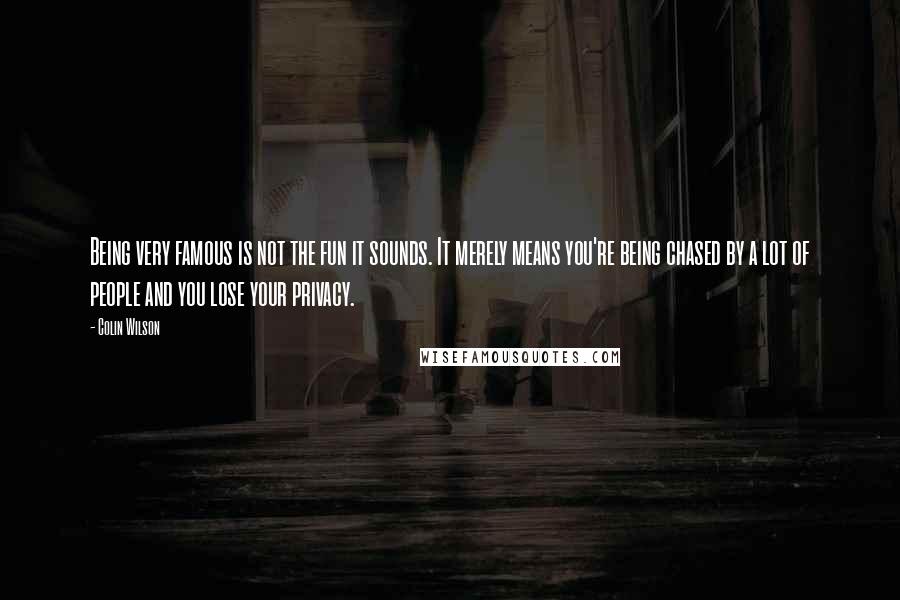 Being very famous is not the fun it sounds. It merely means you're being chased by a lot of people and you lose your privacy.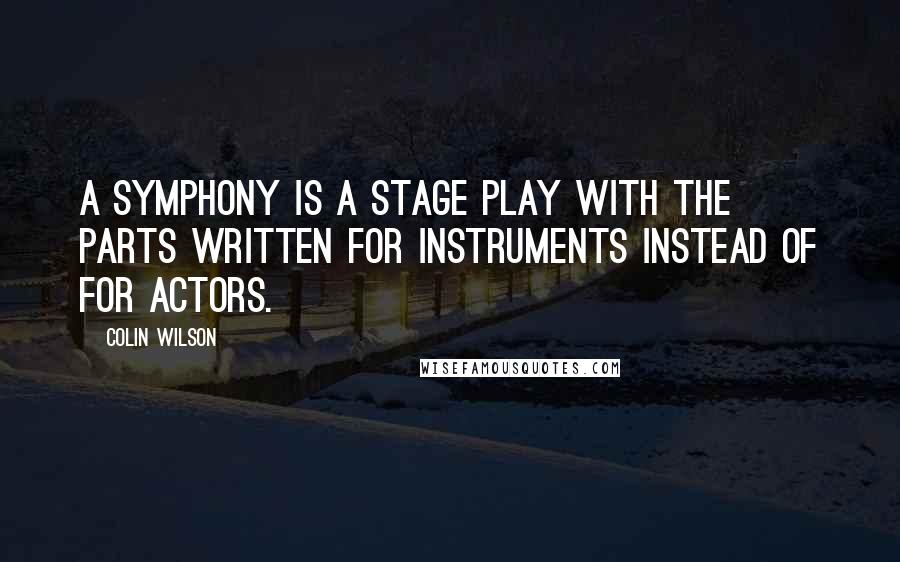 A symphony is a stage play with the parts written for instruments instead of for actors.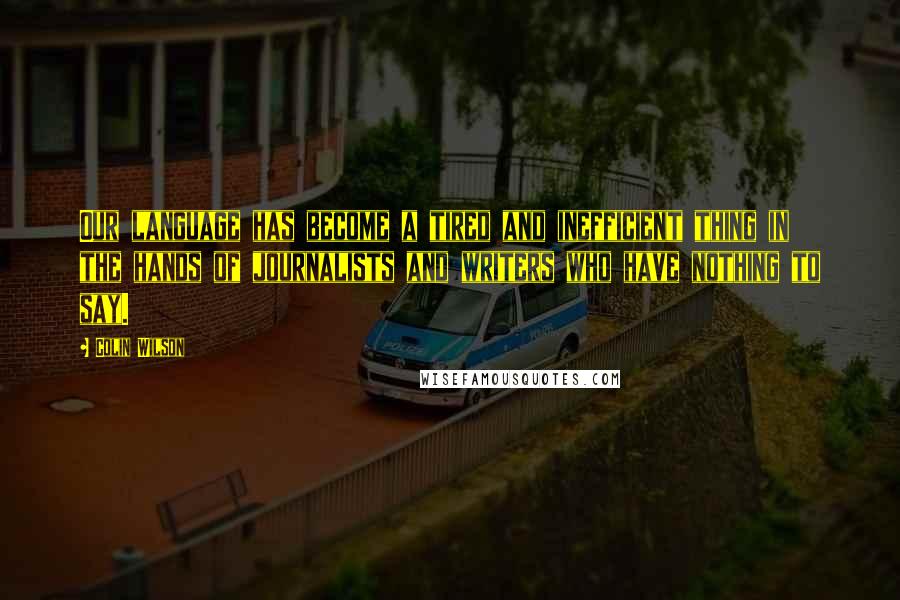 Our language has become a tired and inefficient thing in the hands of journalists and writers who have nothing to say.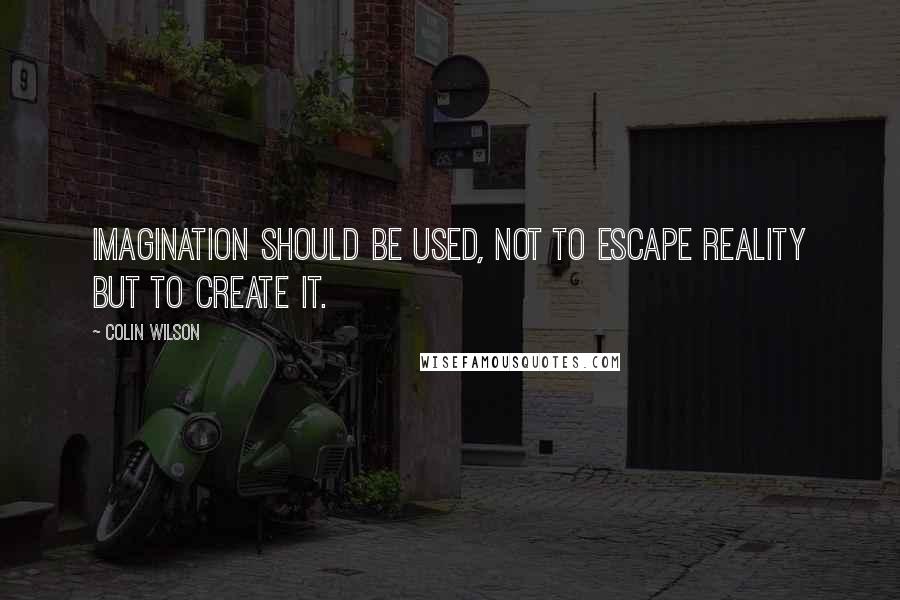 Imagination should be used, not to escape reality but to create it.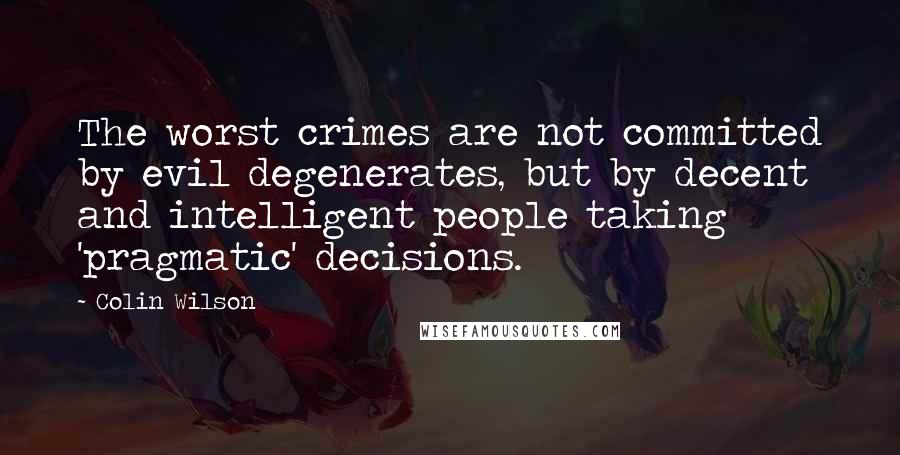 The worst crimes are not committed by evil degenerates, but by decent and intelligent people taking 'pragmatic' decisions.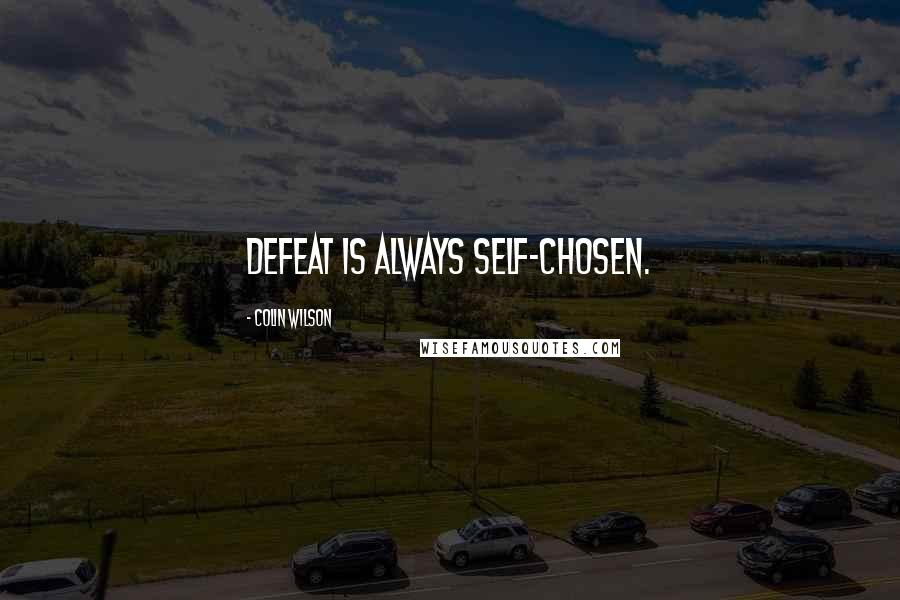 Defeat is always self-chosen.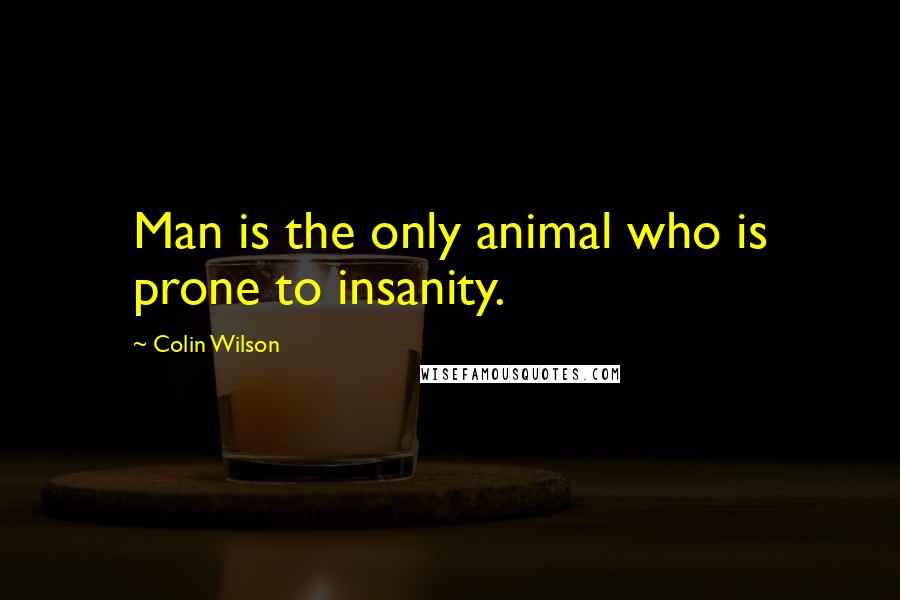 Man is the only animal who is prone to insanity.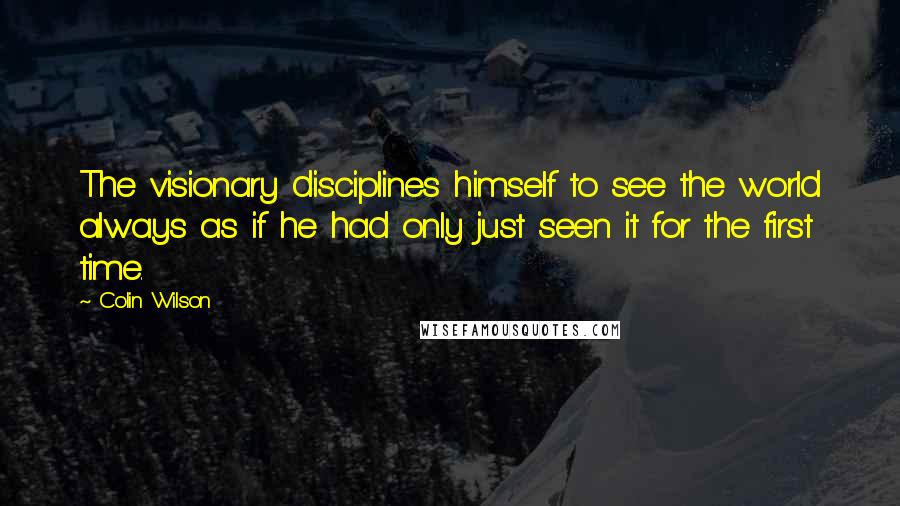 The visionary disciplines himself to see the world always as if he had only just seen it for the first time.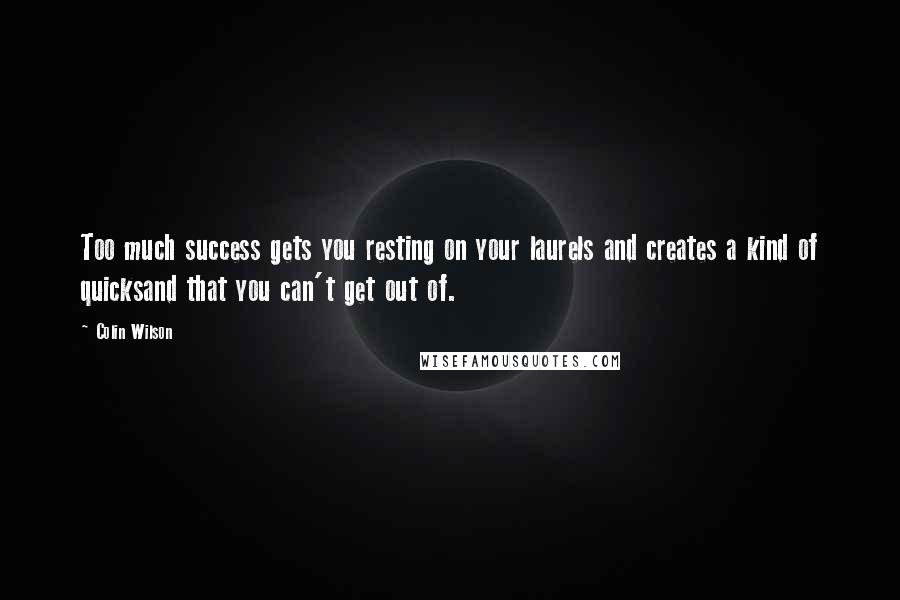 Too much success gets you resting on your laurels and creates a kind of quicksand that you can't get out of.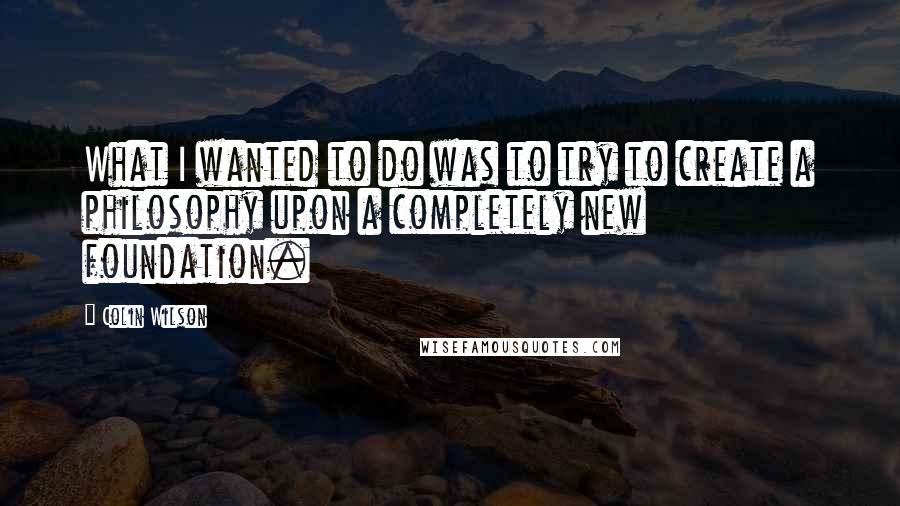 What I wanted to do was to try to create a philosophy upon a completely new foundation.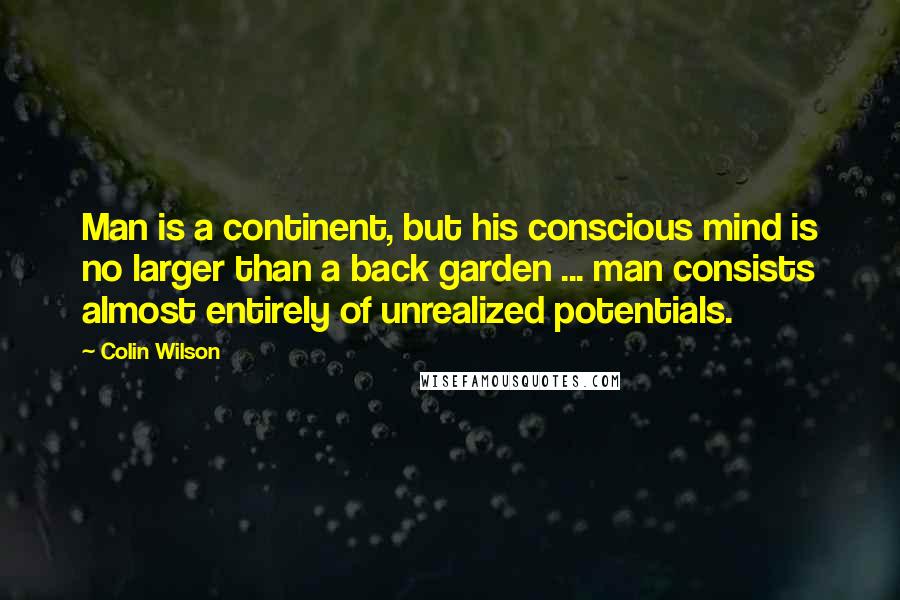 Man is a continent, but his conscious mind is no larger than a back garden ... man consists almost entirely of unrealized potentials.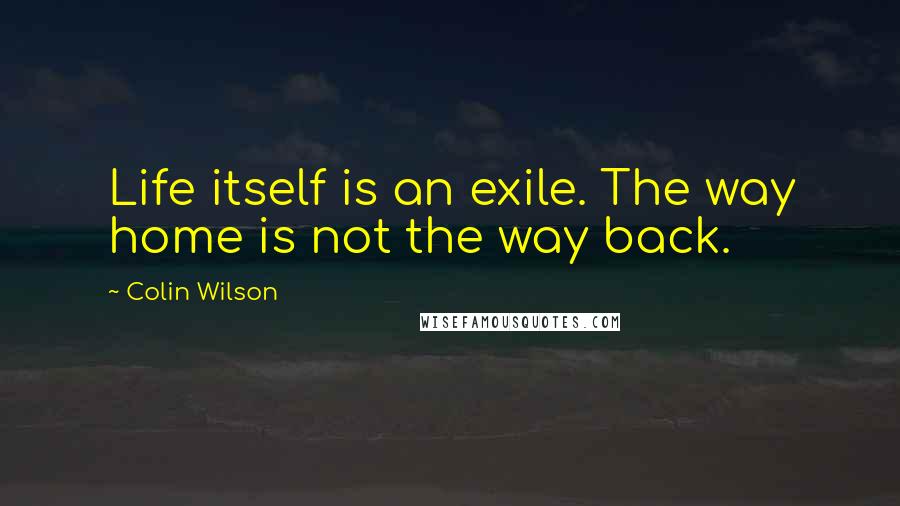 Life itself is an exile. The way home is not the way back.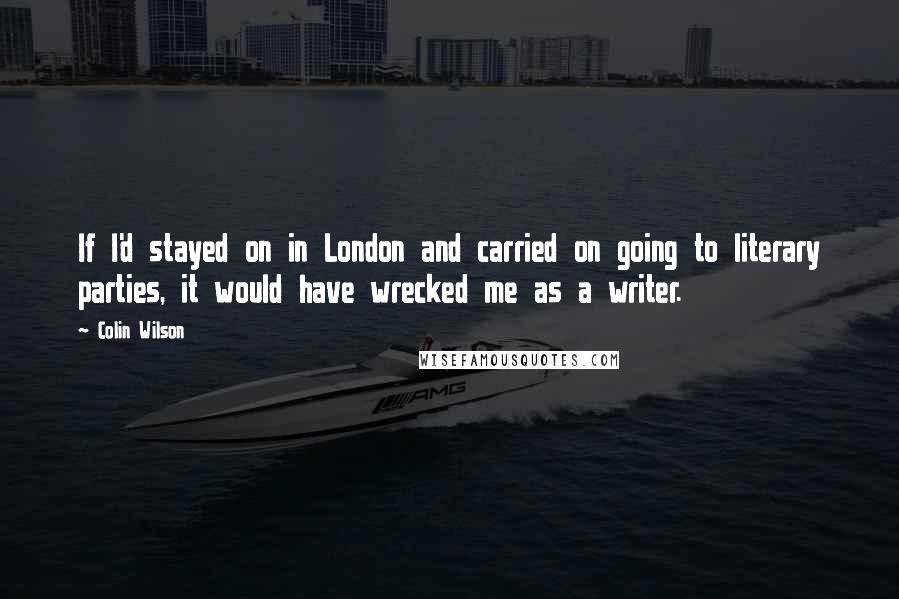 If I'd stayed on in London and carried on going to literary parties, it would have wrecked me as a writer.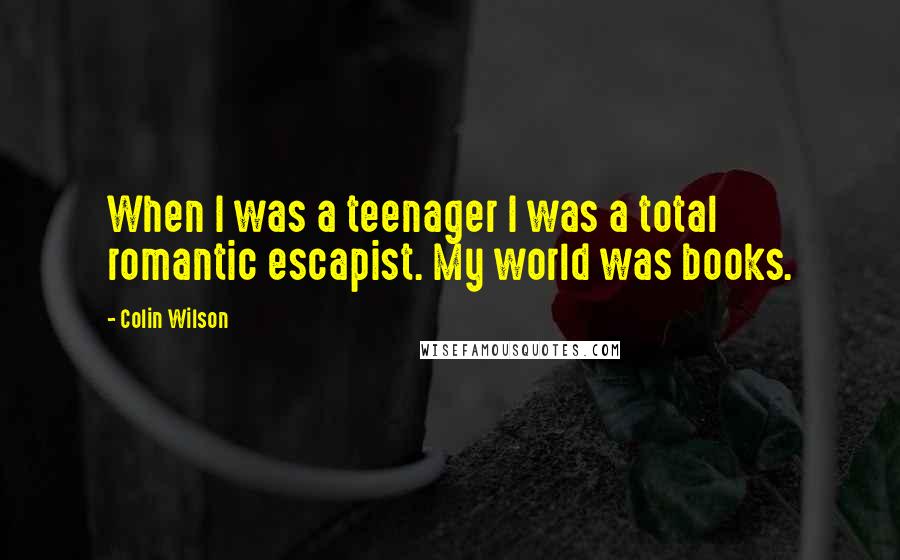 When I was a teenager I was a total romantic escapist. My world was books.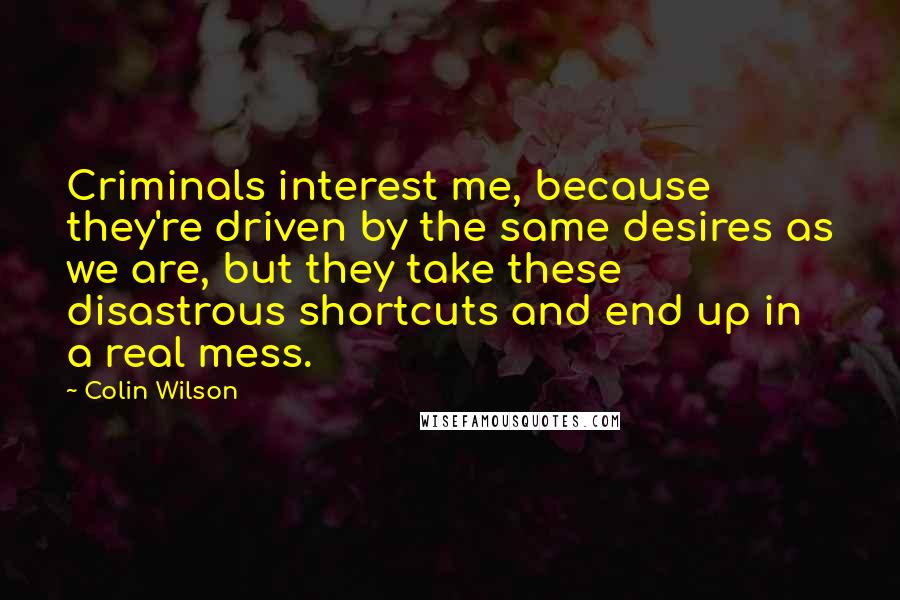 Criminals interest me, because they're driven by the same desires as we are, but they take these disastrous shortcuts and end up in a real mess.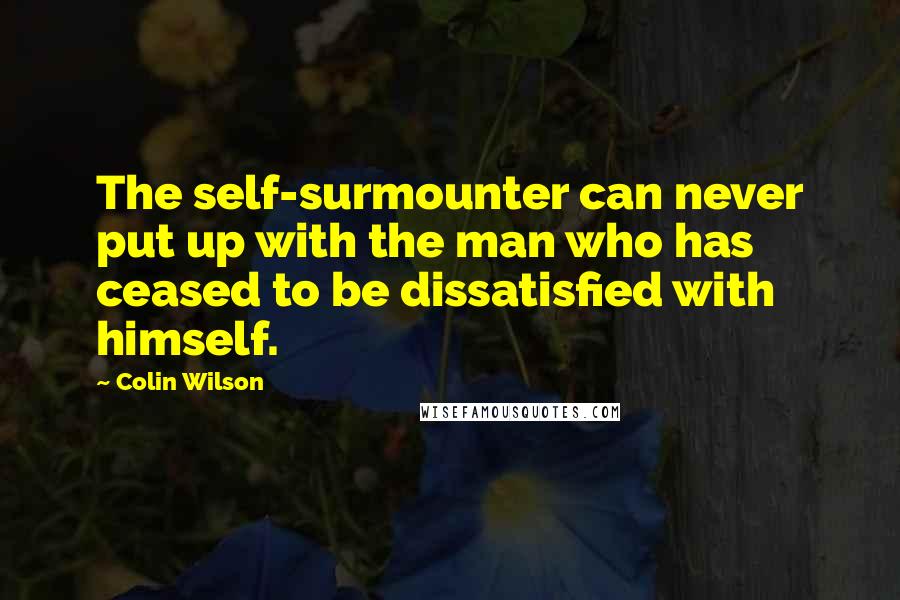 The self-surmounter can never put up with the man who has ceased to be dissatisfied with himself.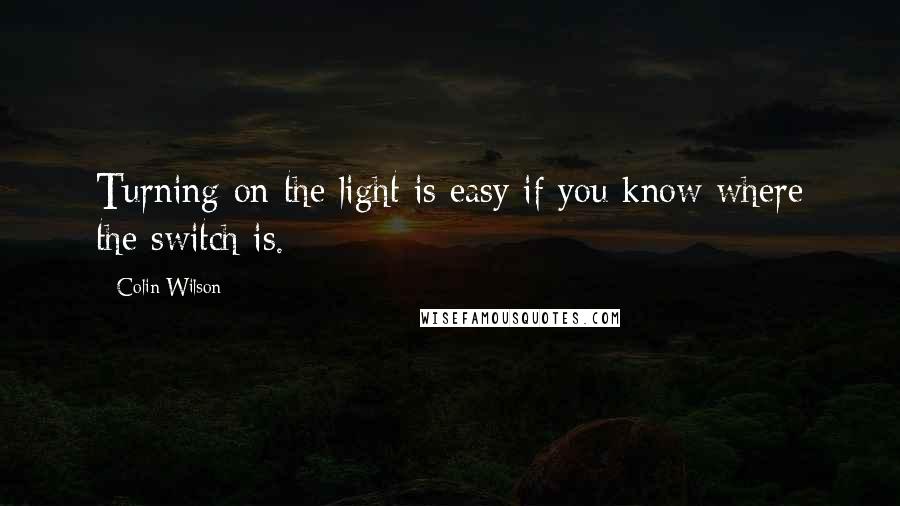 Turning on the light is easy if you know where the switch is.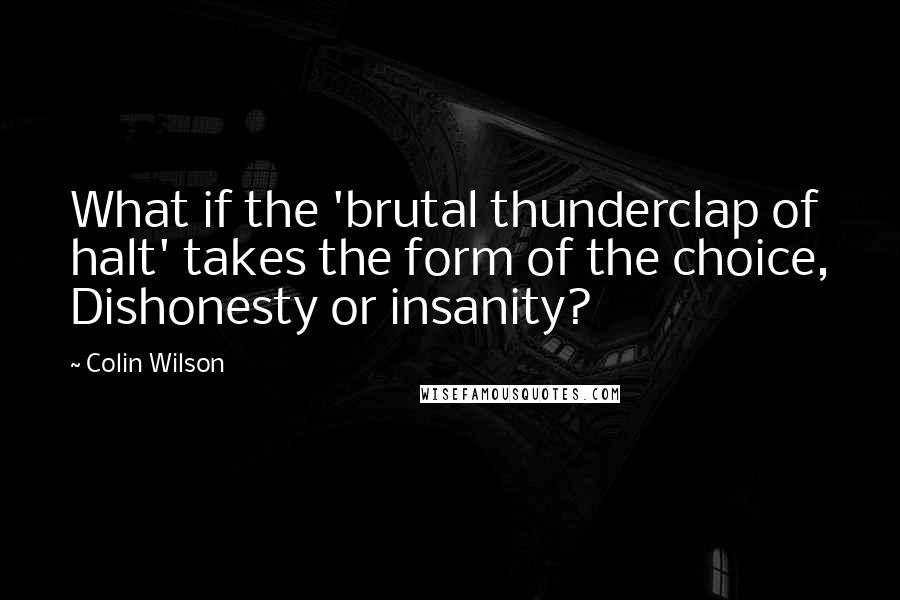 What if the 'brutal thunderclap of halt' takes the form of the choice, Dishonesty or insanity?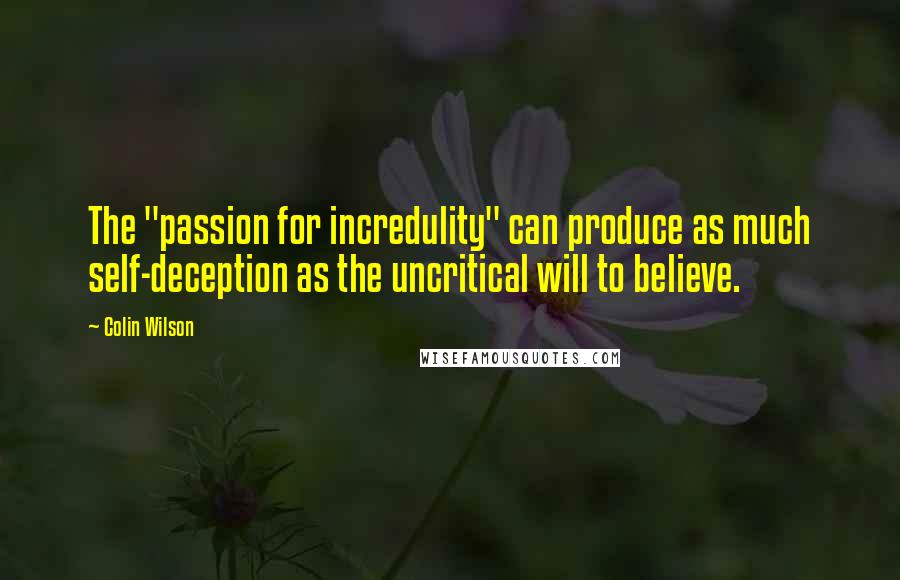 The "passion for incredulity" can produce as much self-deception as the uncritical will to believe.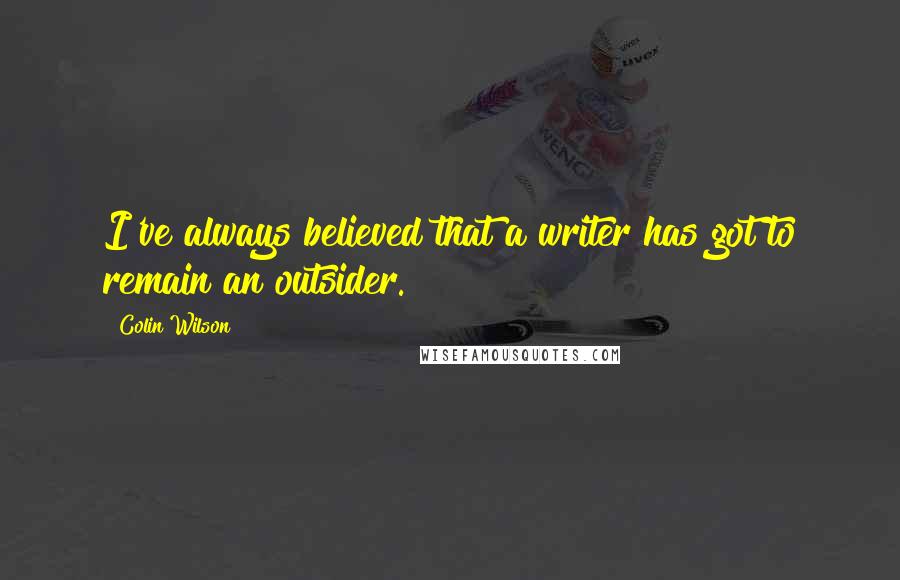 I've always believed that a writer has got to remain an outsider.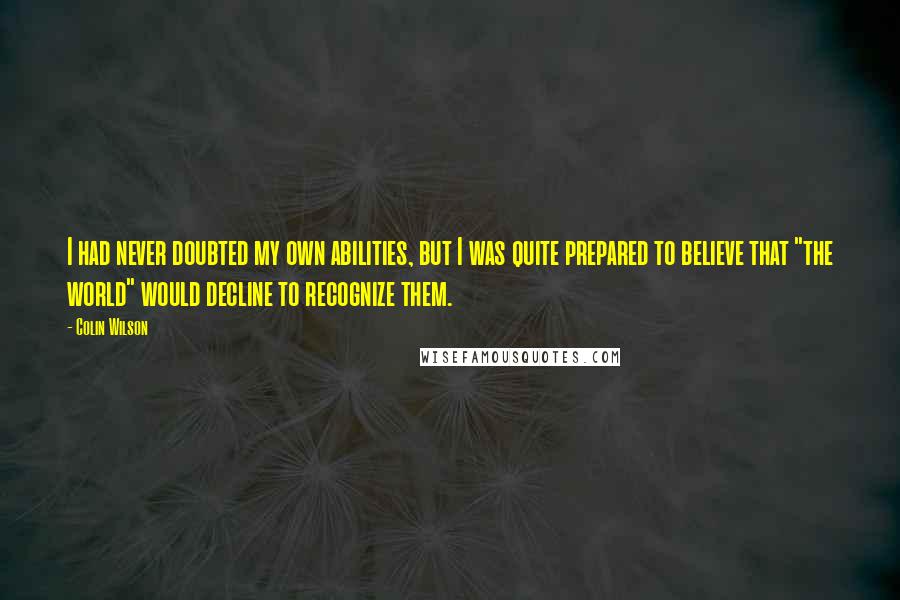 I had never doubted my own abilities, but I was quite prepared to believe that "the world" would decline to recognize them.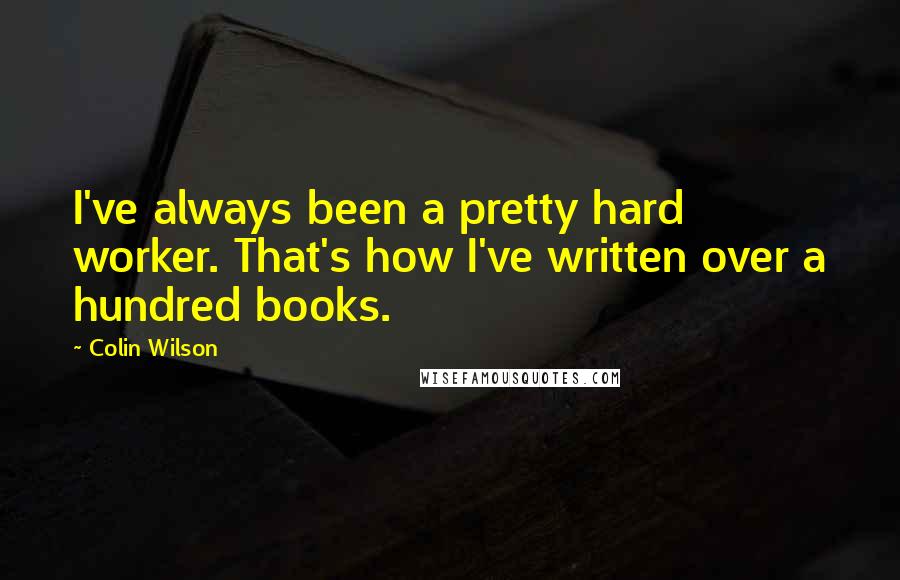 I've always been a pretty hard worker. That's how I've written over a hundred books.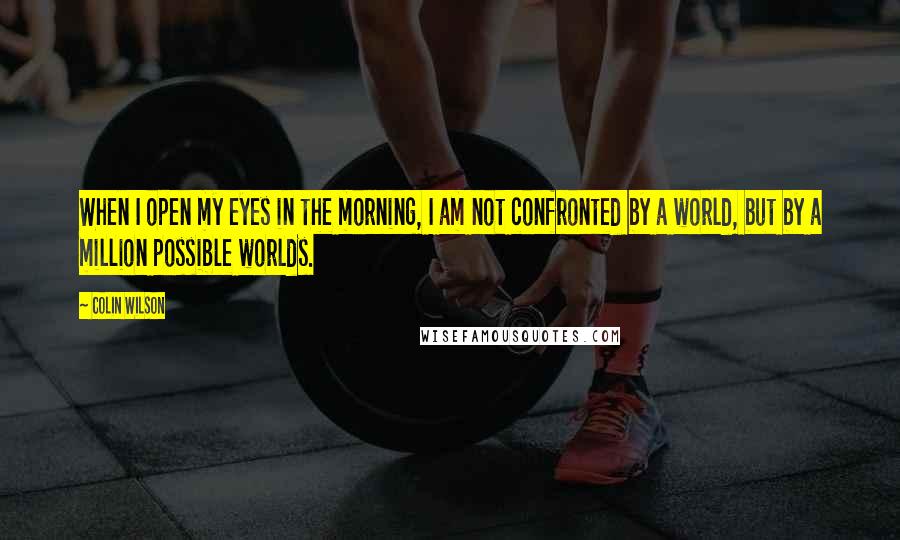 When I open my eyes in the morning, I am not confronted by a world, but by a million possible worlds.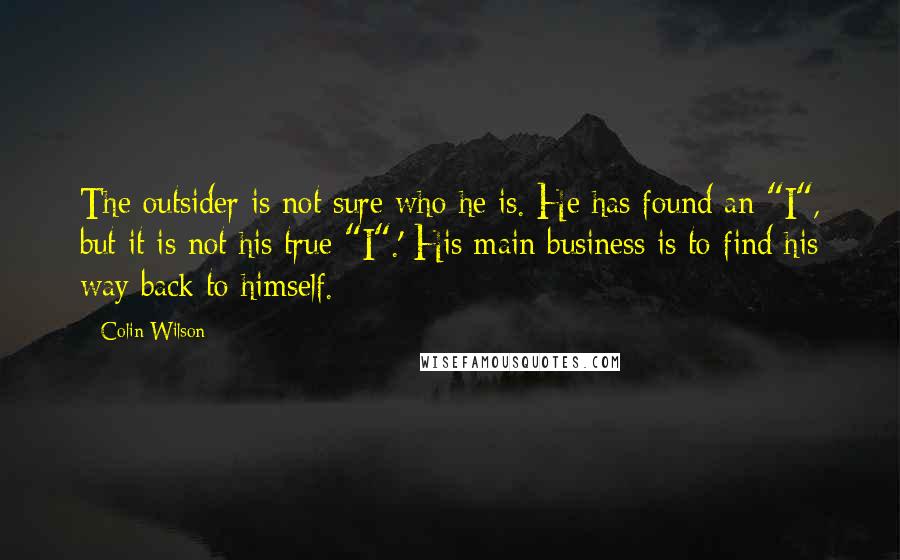 The outsider is not sure who he is. He has found an "I", but it is not his true "I".' His main business is to find his way back to himself.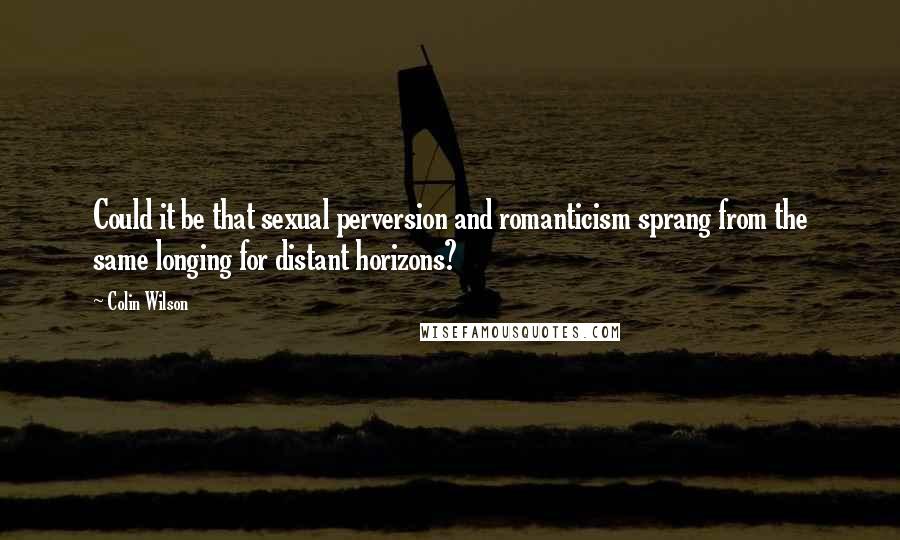 Could it be that sexual perversion and romanticism sprang from the same longing for distant horizons?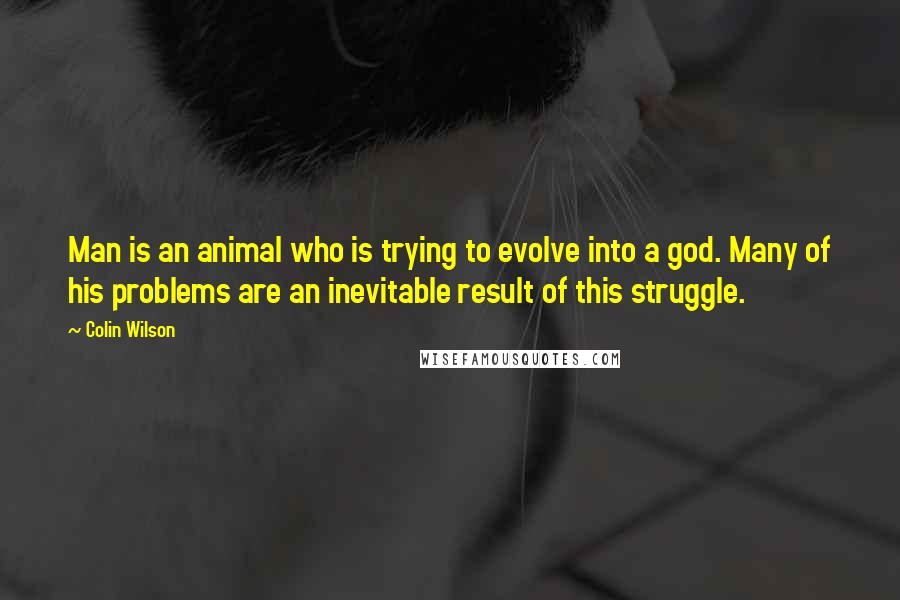 Man is an animal who is trying to evolve into a god. Many of his problems are an inevitable result of this struggle.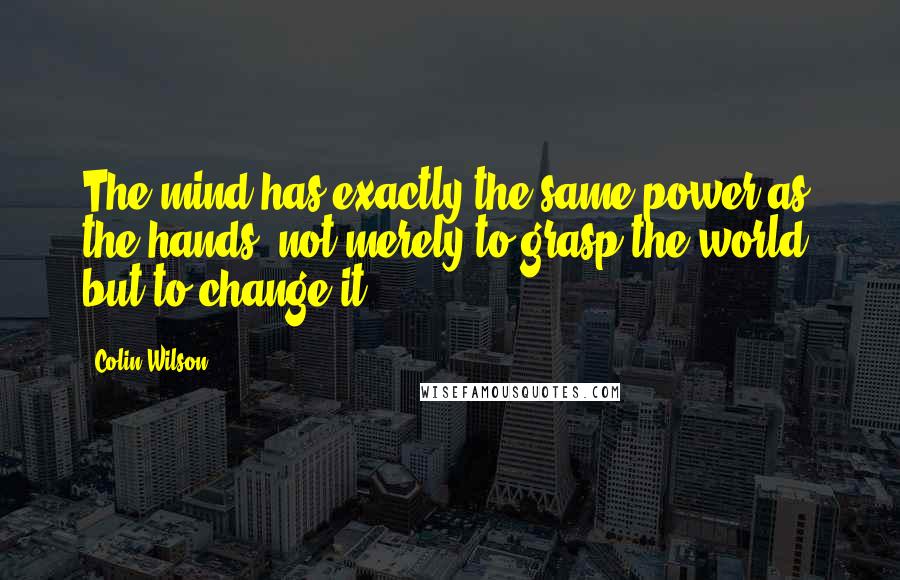 The mind has exactly the same power as the hands; not merely to grasp the world, but to change it.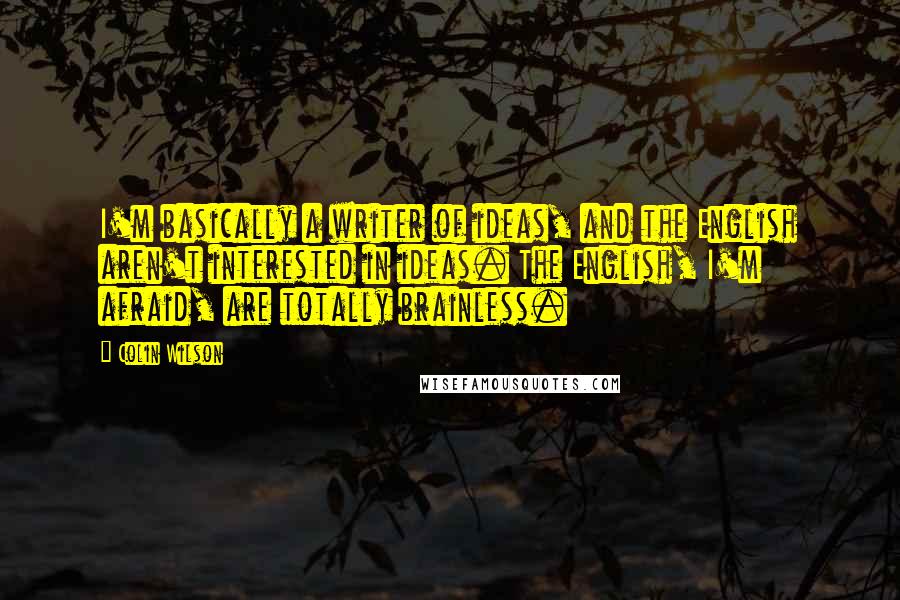 I'm basically a writer of ideas, and the English aren't interested in ideas. The English, I'm afraid, are totally brainless.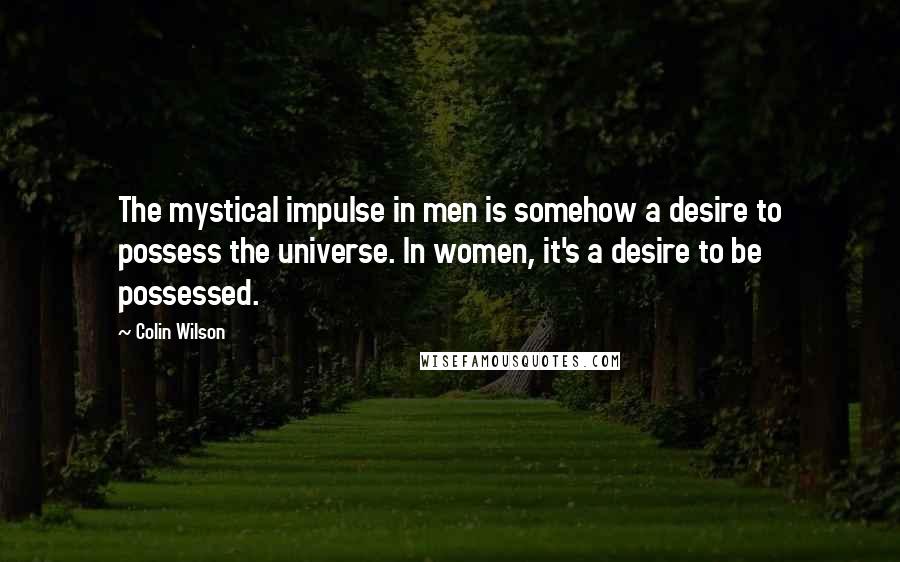 The mystical impulse in men is somehow a desire to possess the universe. In women, it's a desire to be possessed.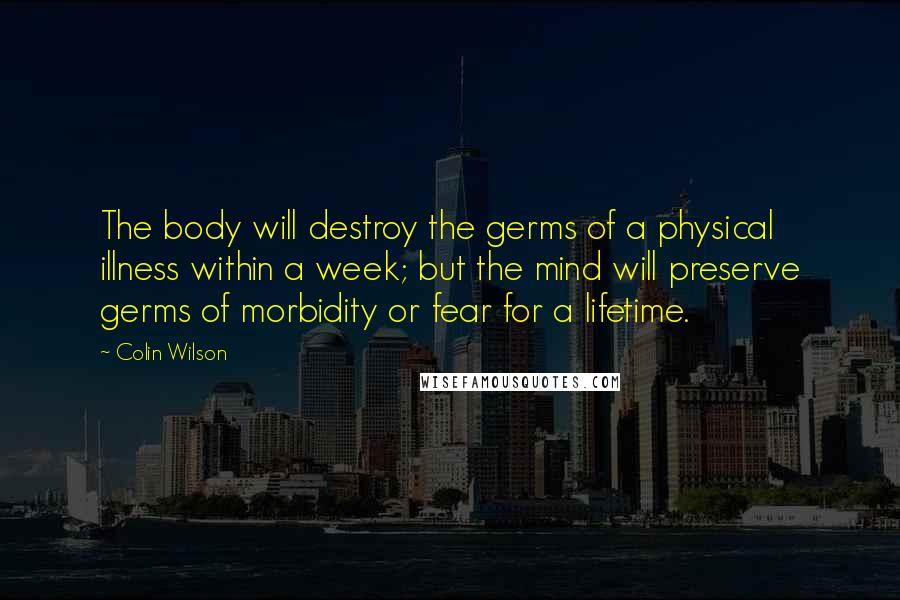 The body will destroy the germs of a physical illness within a week; but the mind will preserve germs of morbidity or fear for a lifetime.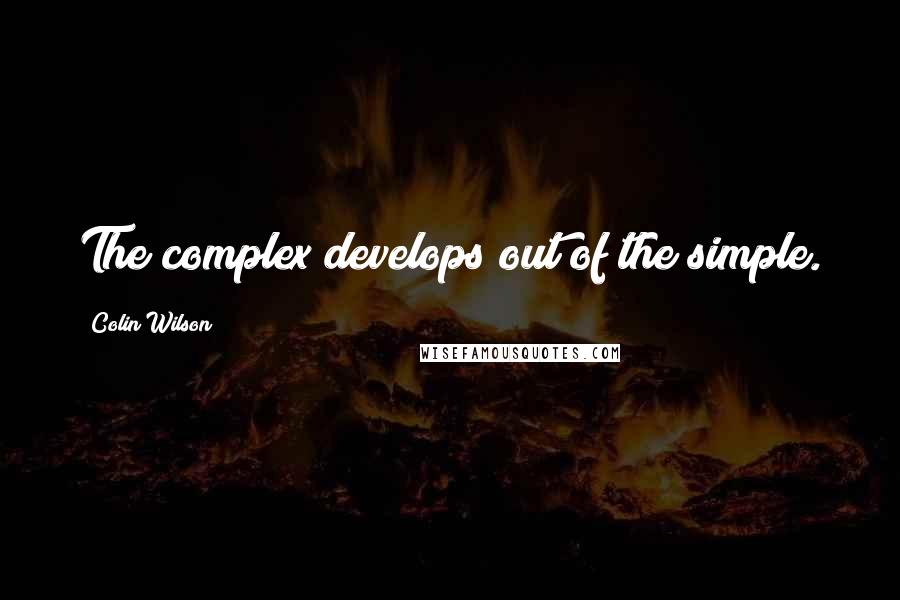 The complex develops out of the simple.