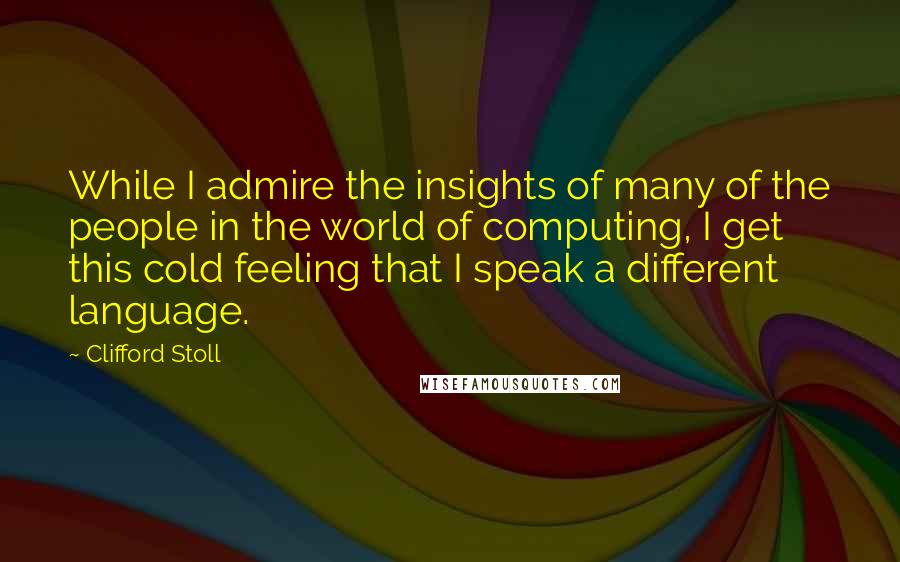 While I admire the insights of many of the people in the world of computing, I get this cold feeling that I speak a different language.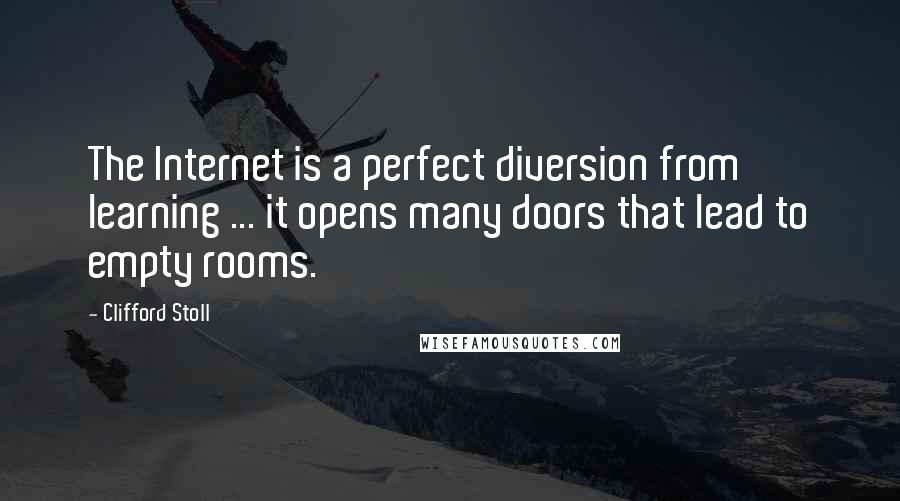 The Internet is a perfect diversion from learning ... it opens many doors that lead to empty rooms.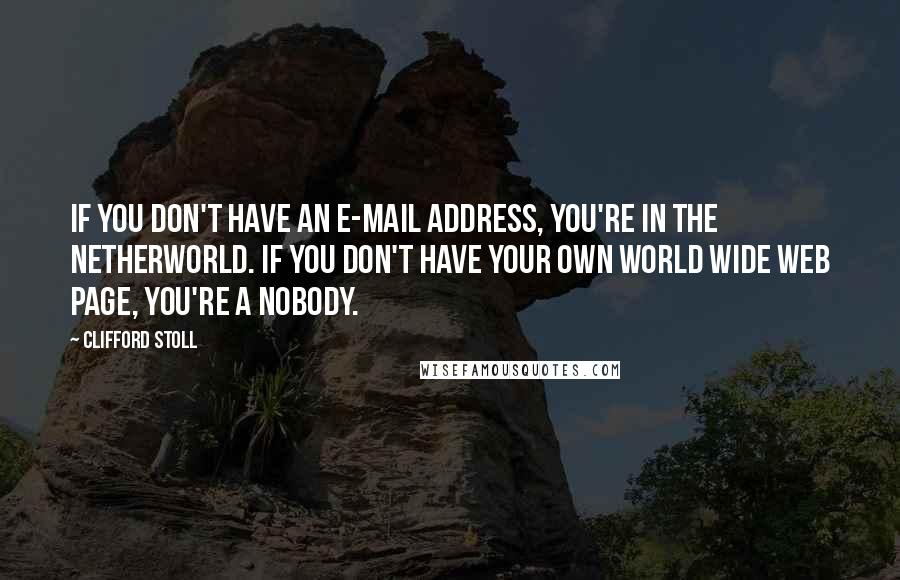 If you don't have an E-mail address, you're in the Netherworld. If you don't have your own World Wide Web page, you're a nobody.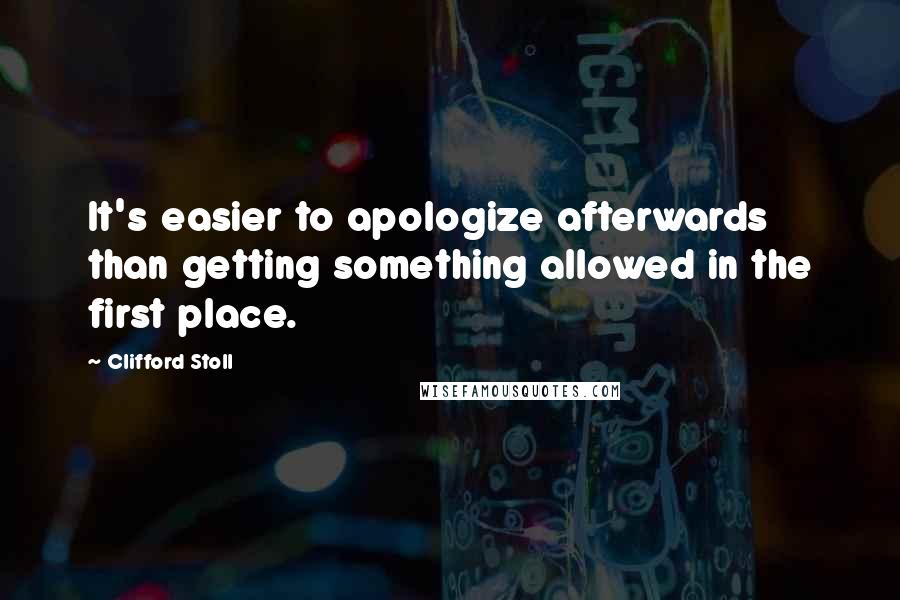 It's easier to apologize afterwards than getting something allowed in the first place.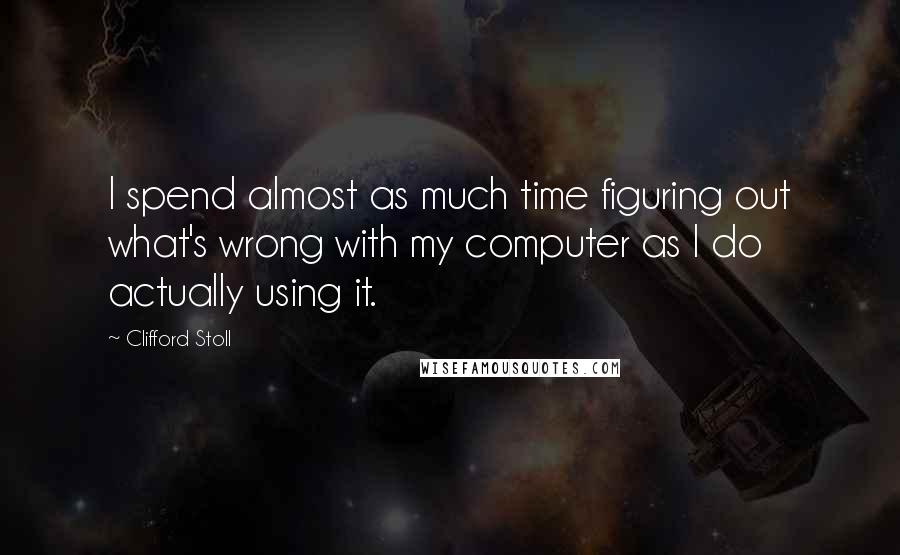 I spend almost as much time figuring out what's wrong with my computer as I do actually using it.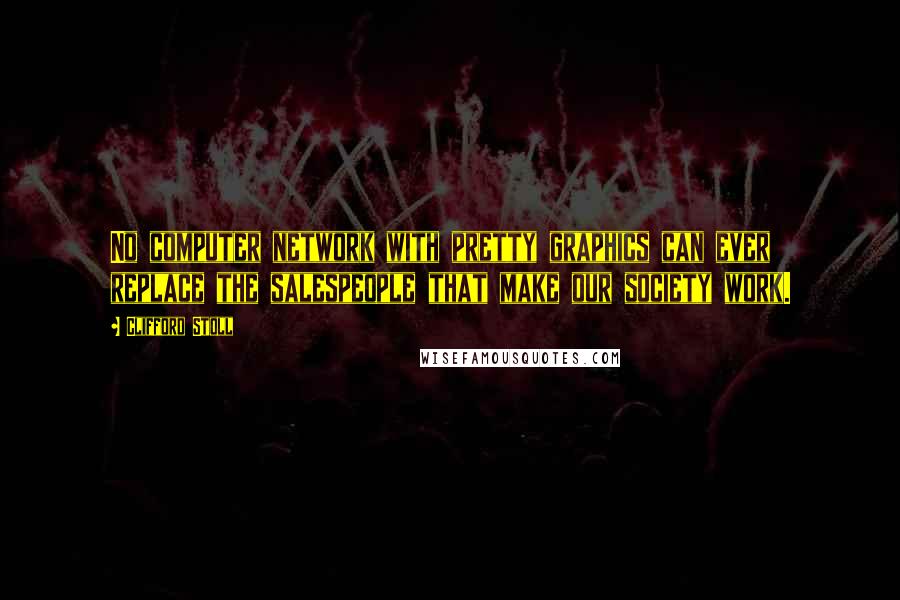 No computer network with pretty graphics can ever replace the salespeople that make our society work.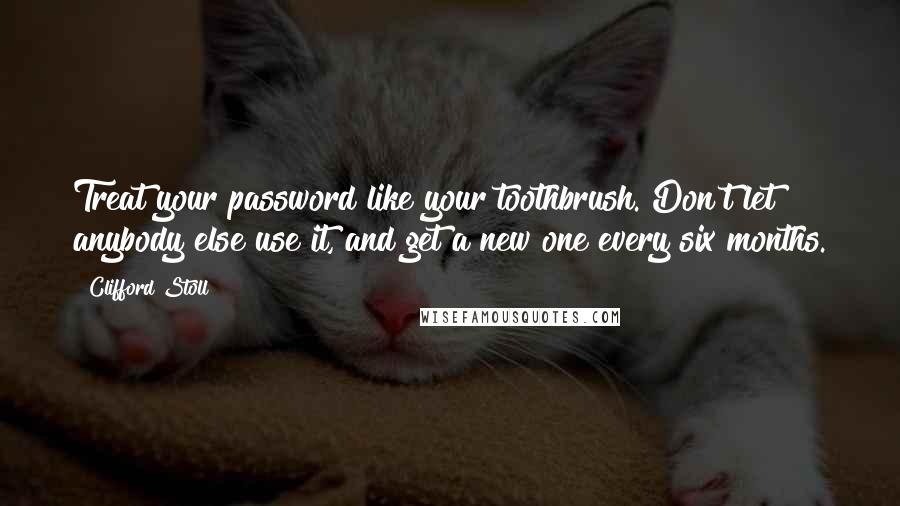 Treat your password like your toothbrush. Don't let anybody else use it, and get a new one every six months.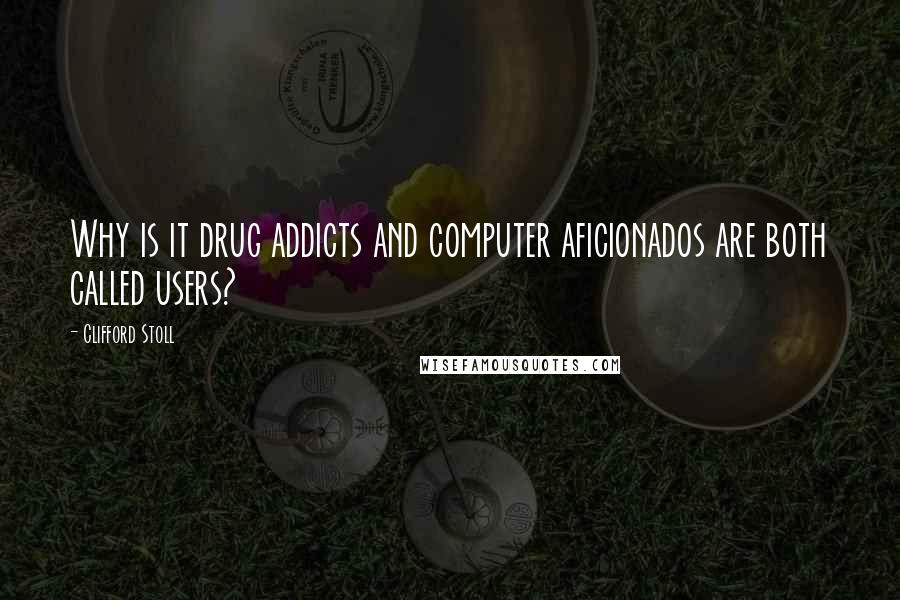 Why is it drug addicts and computer aficionados are both called users?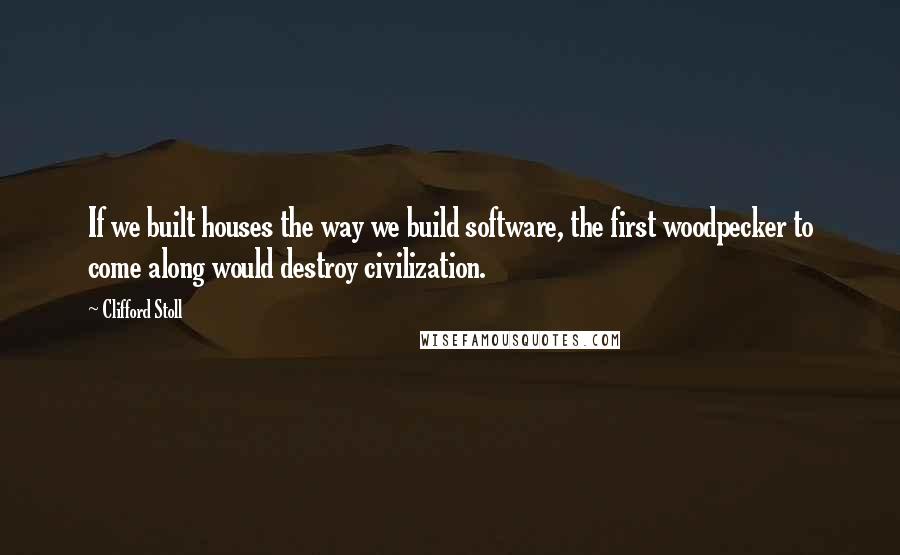 If we built houses the way we build software, the first woodpecker to come along would destroy civilization.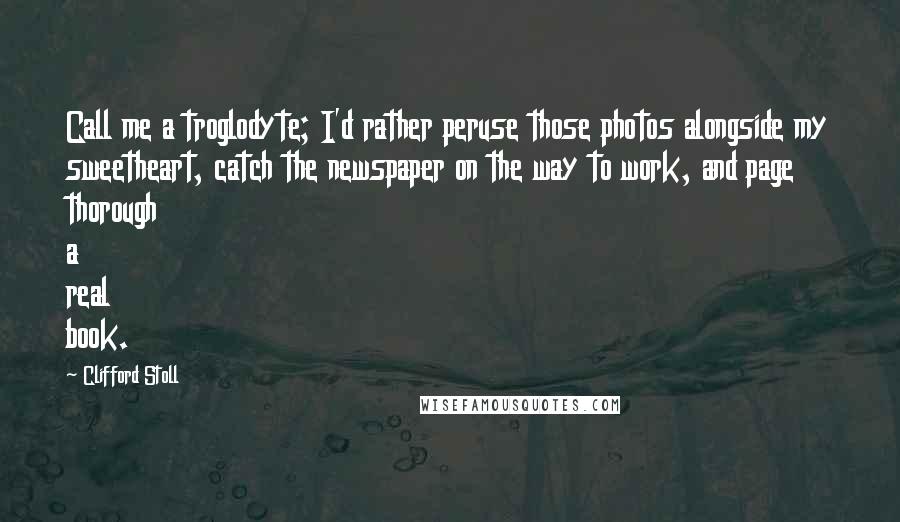 Call me a troglodyte; I'd rather peruse those photos alongside my sweetheart, catch the newspaper on the way to work, and page thorough a real book.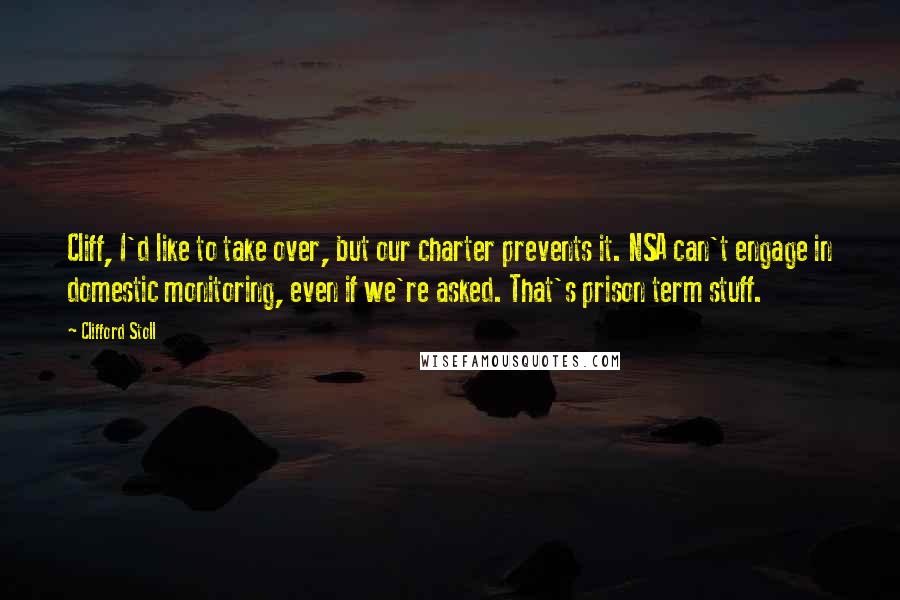 Cliff, I'd like to take over, but our charter prevents it. NSA can't engage in domestic monitoring, even if we're asked. That's prison term stuff.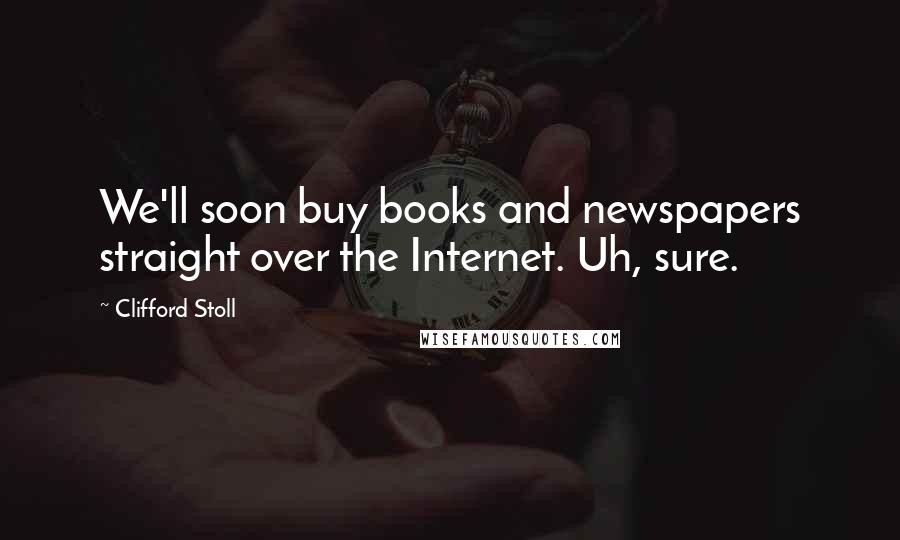 We'll soon buy books and newspapers straight over the Internet. Uh, sure.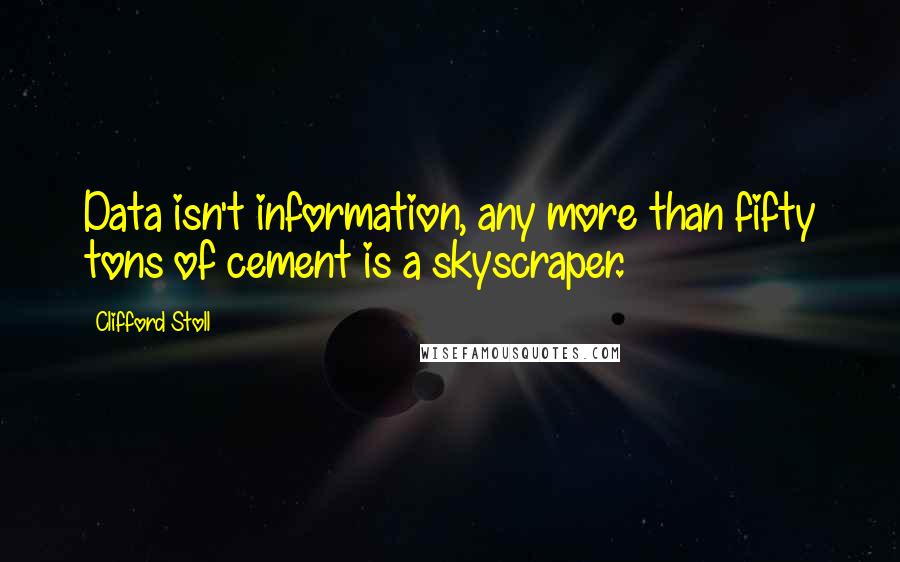 Data isn't information, any more than fifty tons of cement is a skyscraper.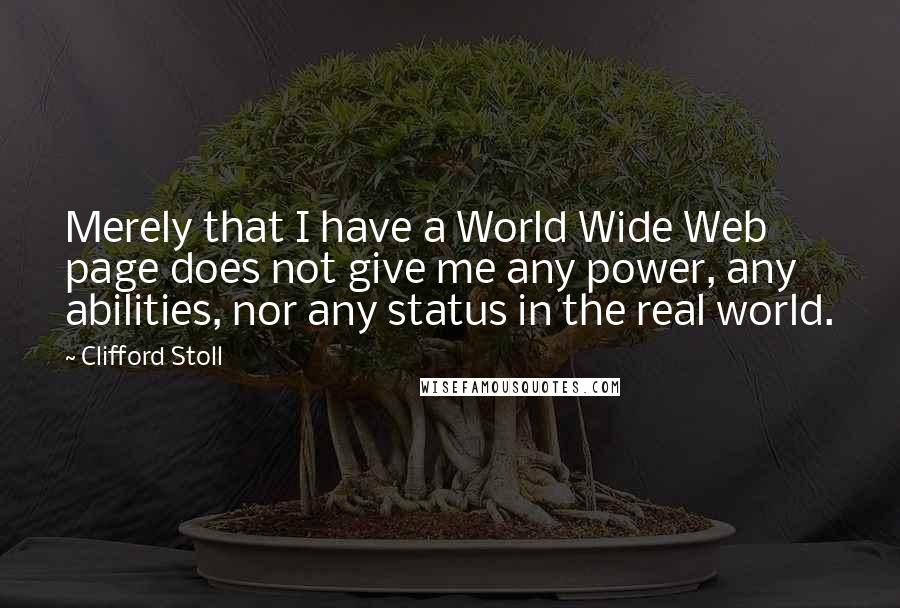 Merely that I have a World Wide Web page does not give me any power, any abilities, nor any status in the real world.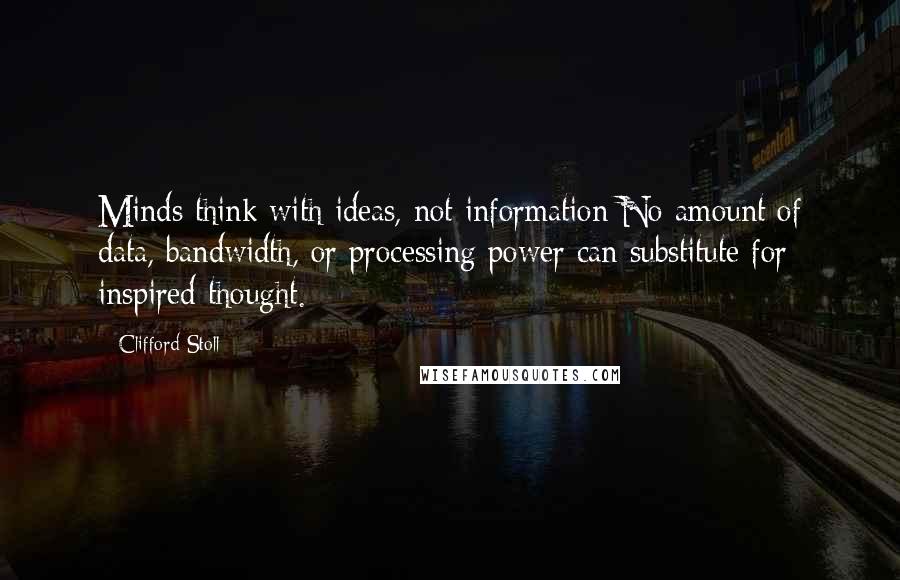 Minds think with ideas, not information No amount of data, bandwidth, or processing power can substitute for inspired thought.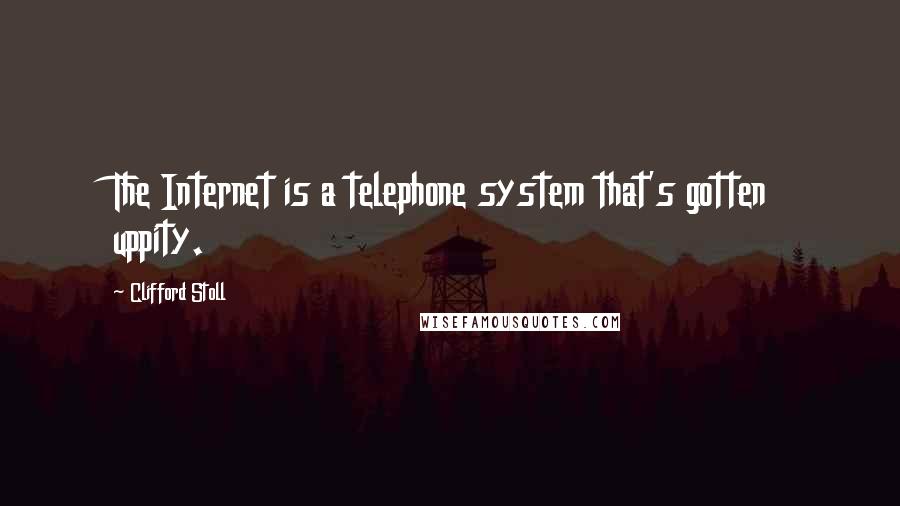 The Internet is a telephone system that's gotten uppity.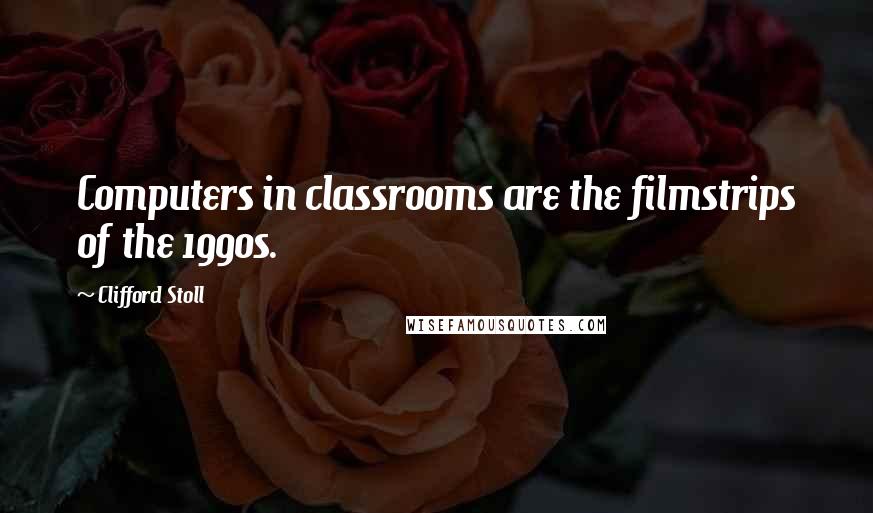 Computers in classrooms are the filmstrips of the 1990s.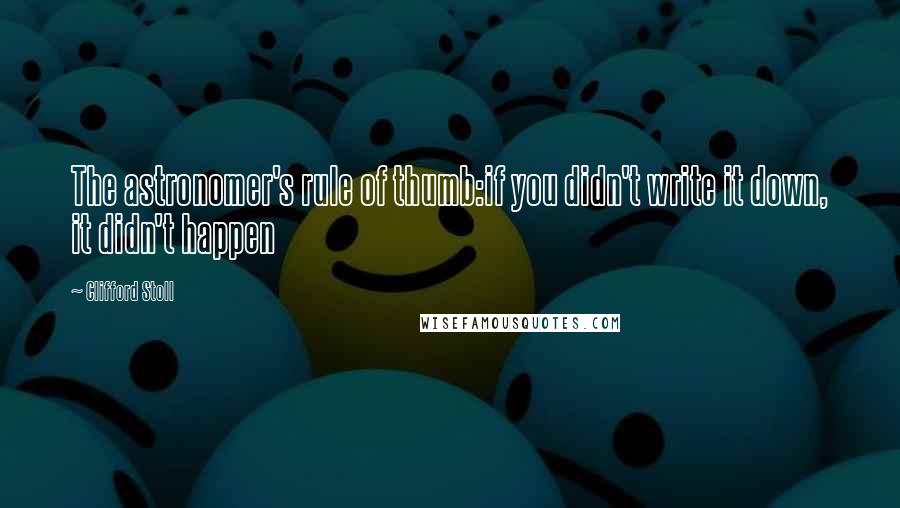 The astronomer's rule of thumb:
if you didn't write it down, it didn't happen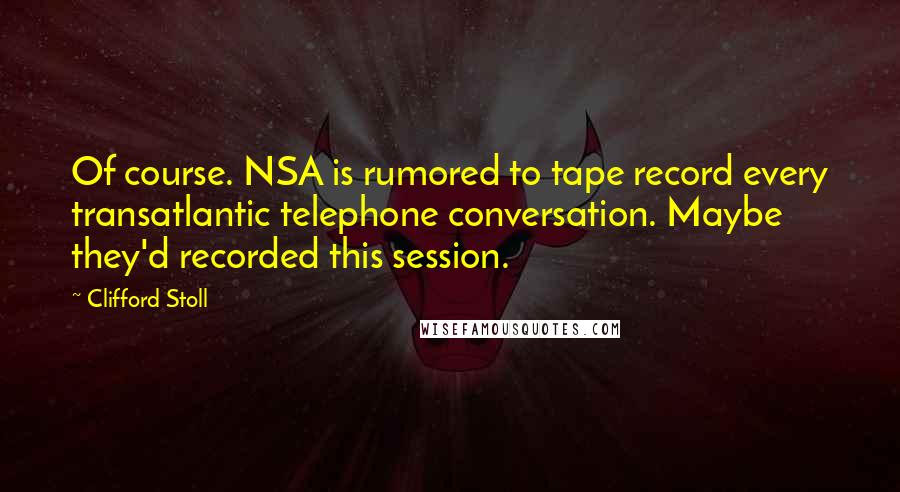 Of course. NSA is rumored to tape record every transatlantic telephone conversation. Maybe they'd recorded this session.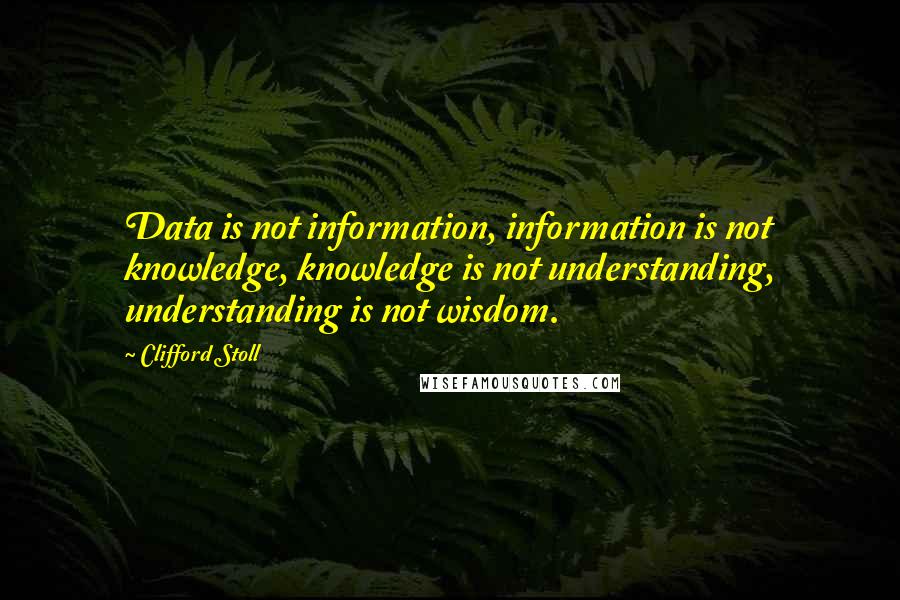 Data is not information, information is not knowledge, knowledge is not understanding, understanding is not wisdom.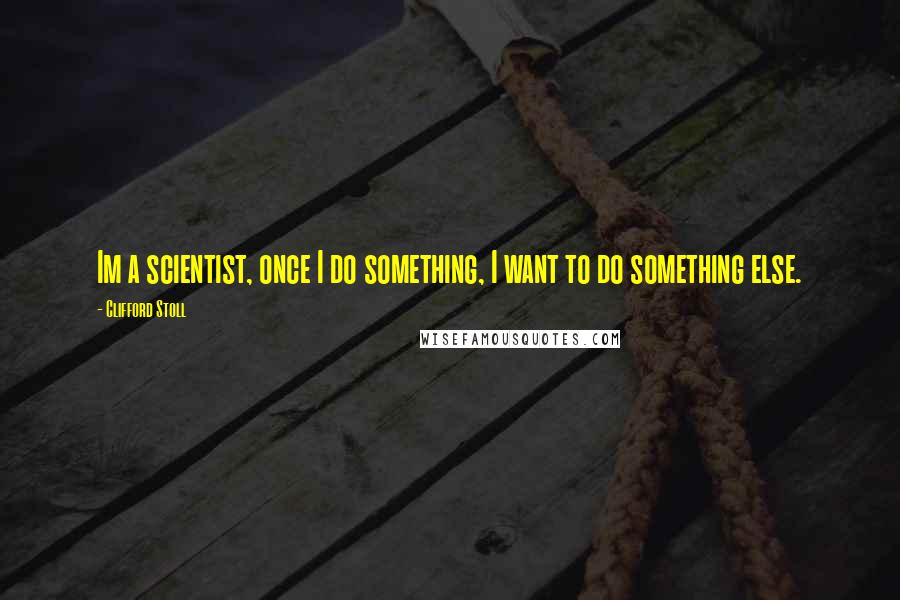 Im a scientist, once I do something, I want to do something else.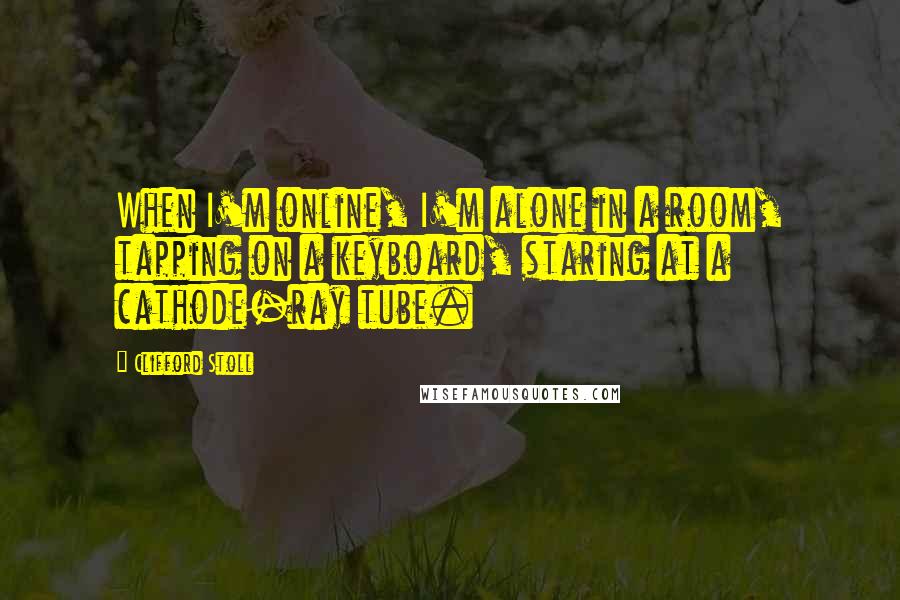 When I'm online, I'm alone in a room, tapping on a keyboard, staring at a cathode-ray tube.