Christa Faust Quotes
Top 7 wise famous quotes and sayings by Christa Faust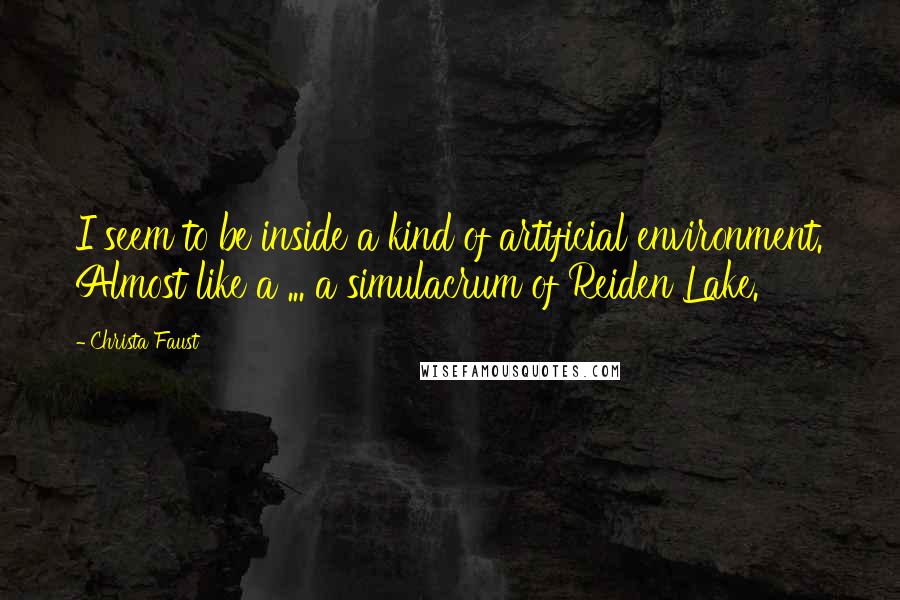 I seem to be inside a kind of artificial environment. Almost like a ... a simulacrum of Reiden Lake.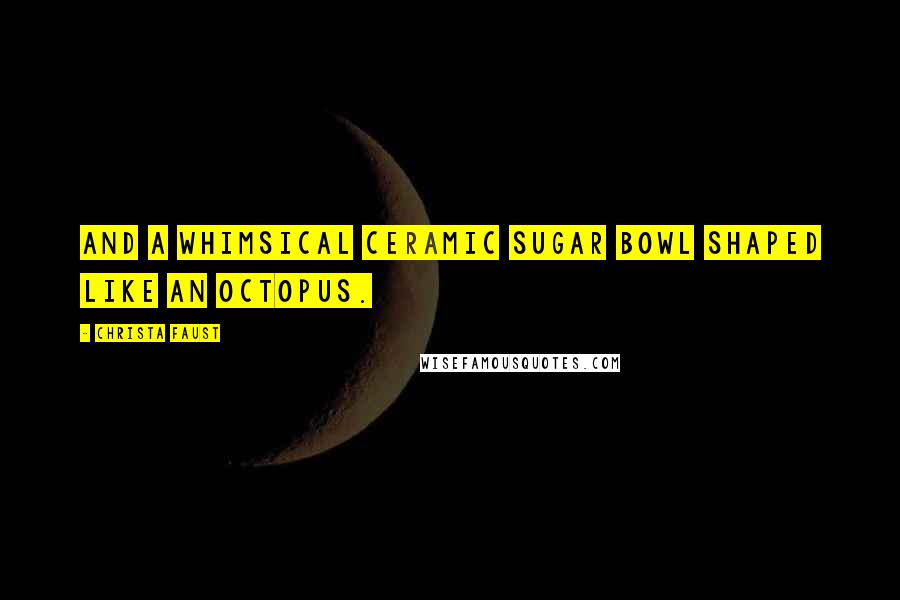 And a whimsical ceramic sugar bowl shaped like an octopus.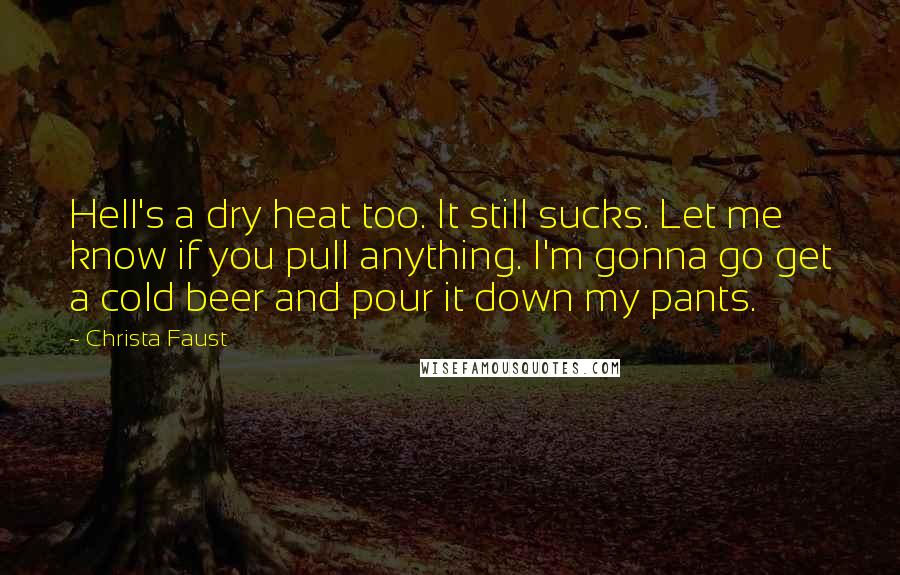 Hell's a dry heat too. It still sucks. Let me know if you pull anything. I'm gonna go get a cold beer and pour it down my pants.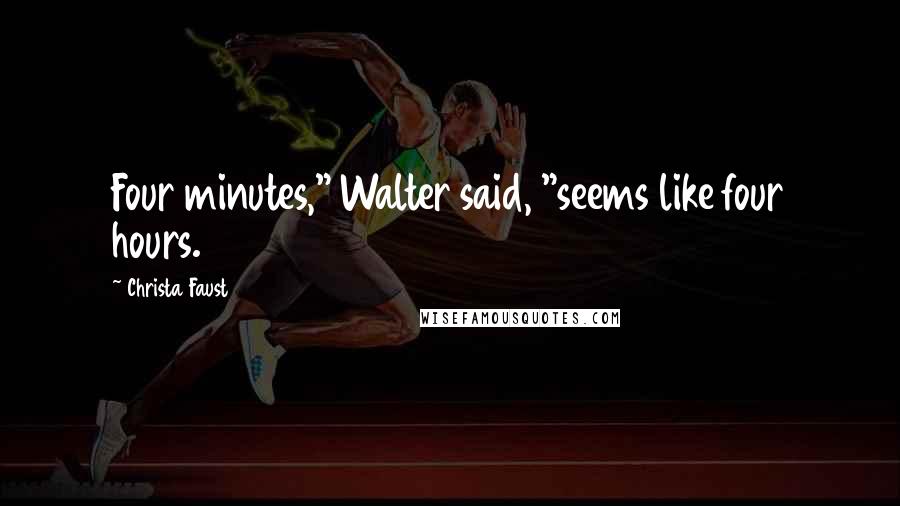 Four minutes," Walter said, "seems like four hours.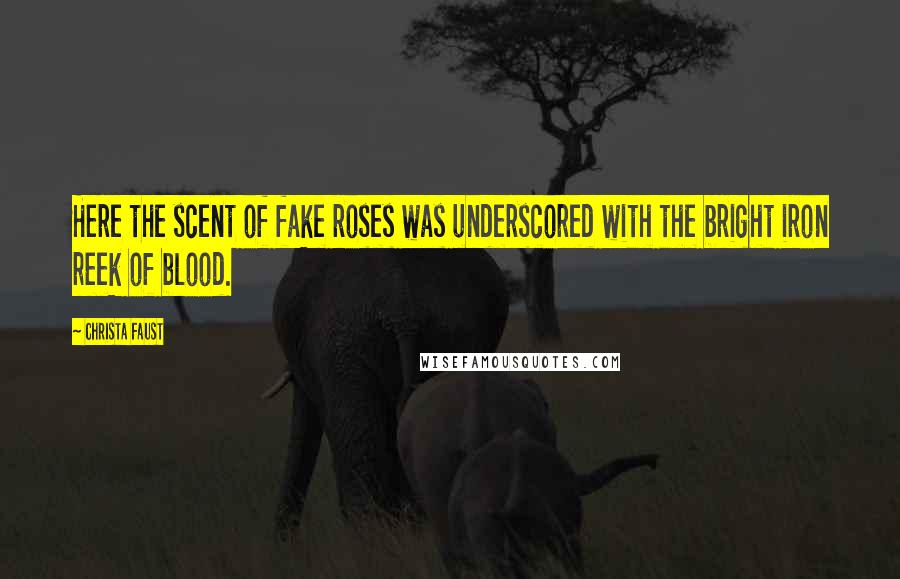 Here the scent of fake roses was underscored with the bright iron reek of blood.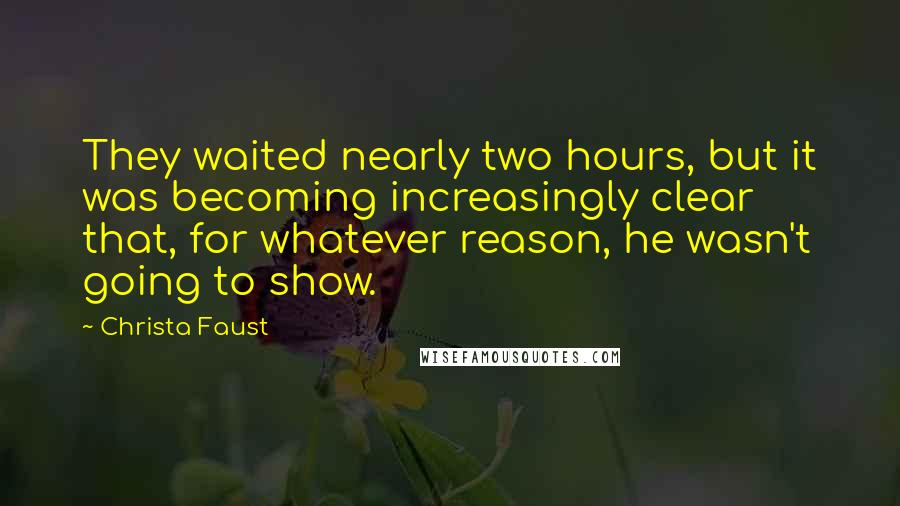 They waited nearly two hours, but it was becoming increasingly clear that, for whatever reason, he wasn't going to show.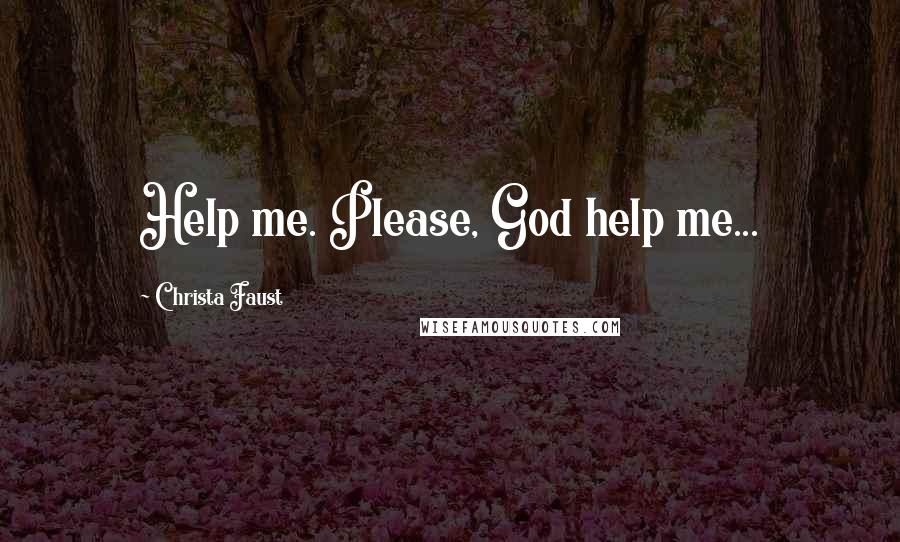 Help me. Please, God help me...