Chris Marker Quotes
Top 10 wise famous quotes and sayings by Chris Marker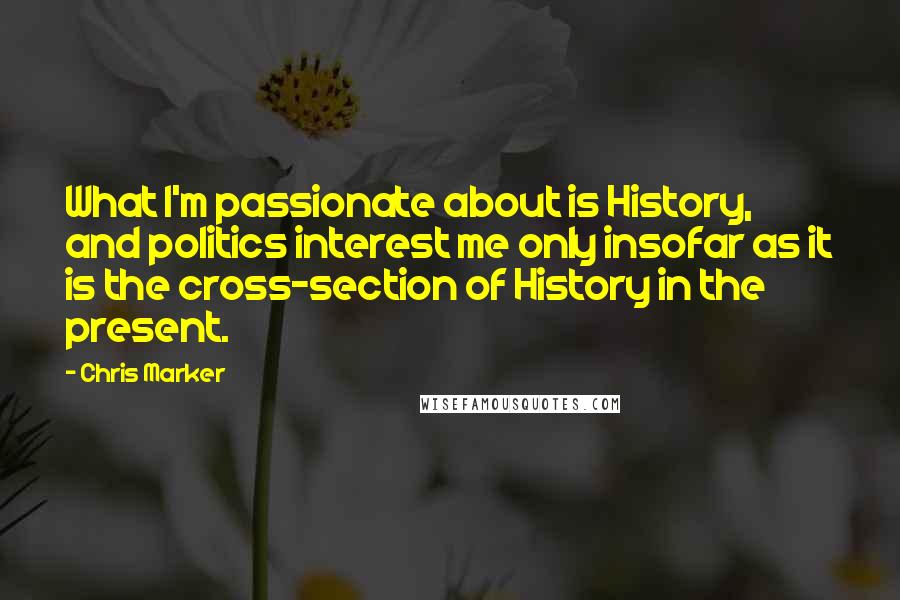 What I'm passionate about is History, and politics interest me only insofar as it is the cross-section of History in the present.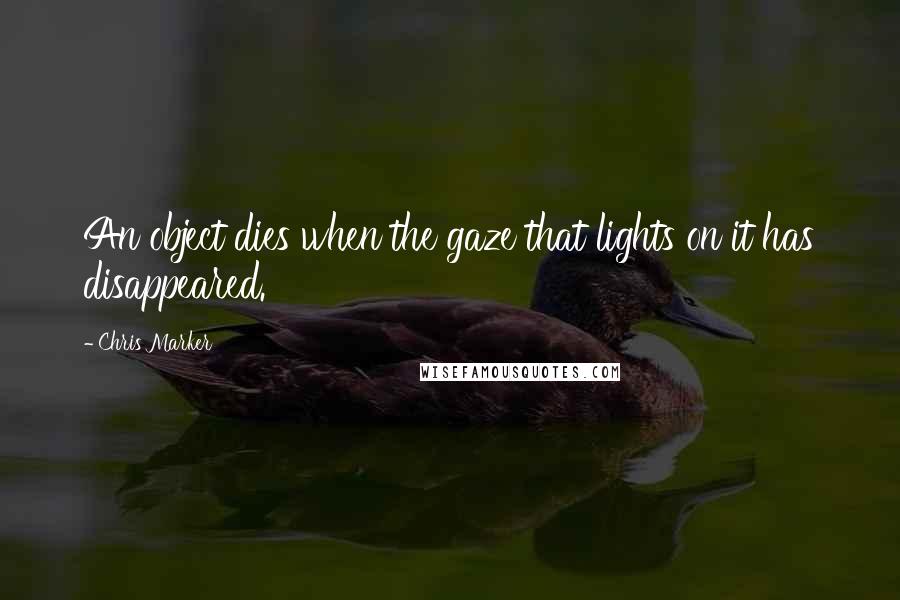 An object dies when the gaze that lights on it has disappeared.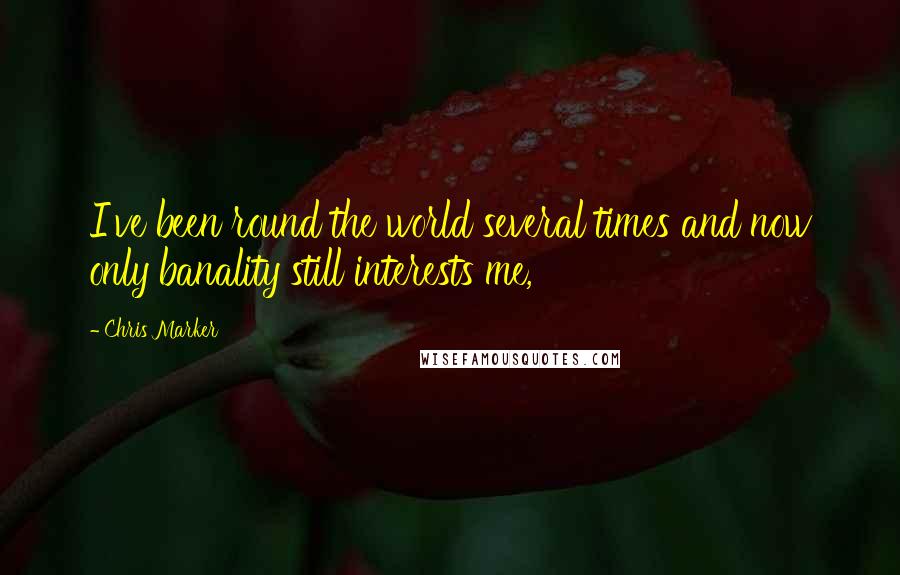 I've been round the world several times and now only banality still interests me,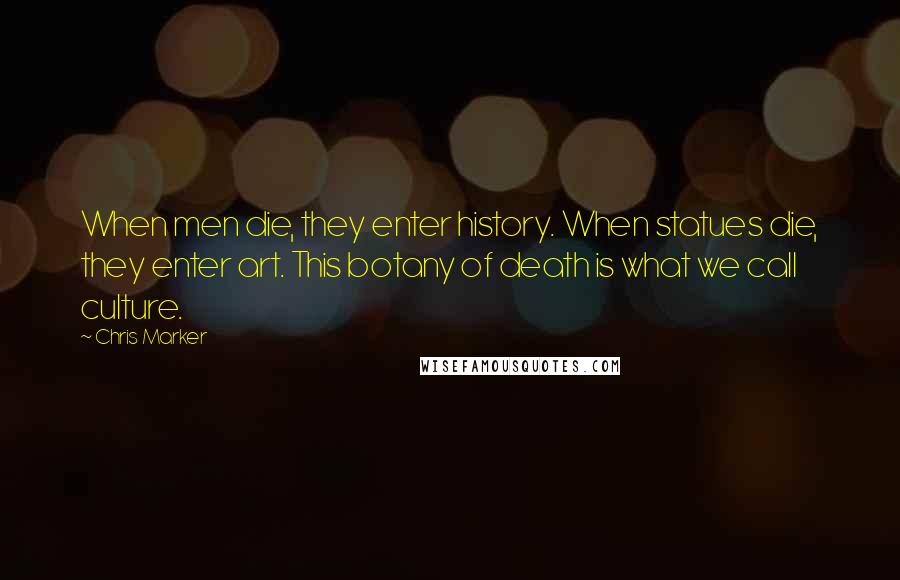 When men die, they enter history. When statues die, they enter art. This botany of death is what we call culture.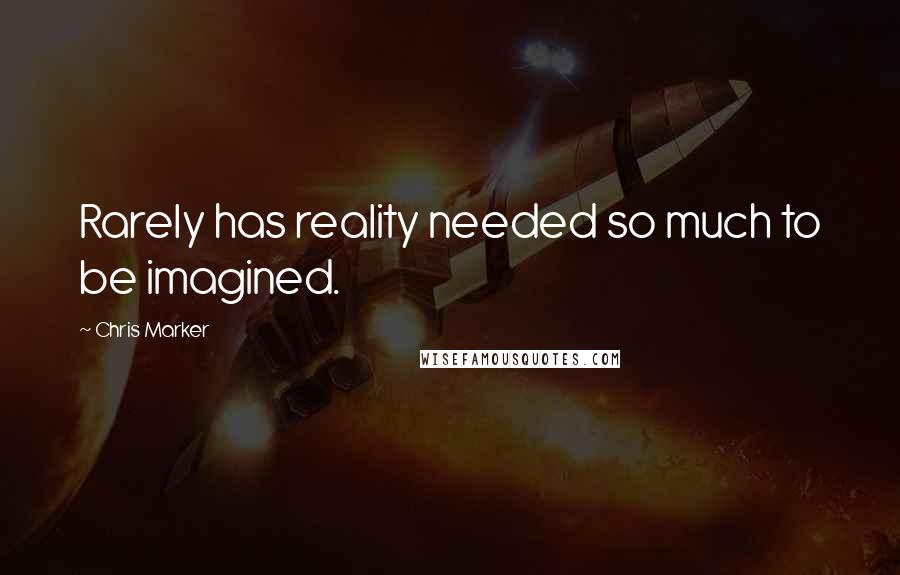 Rarely has reality needed so much to be imagined.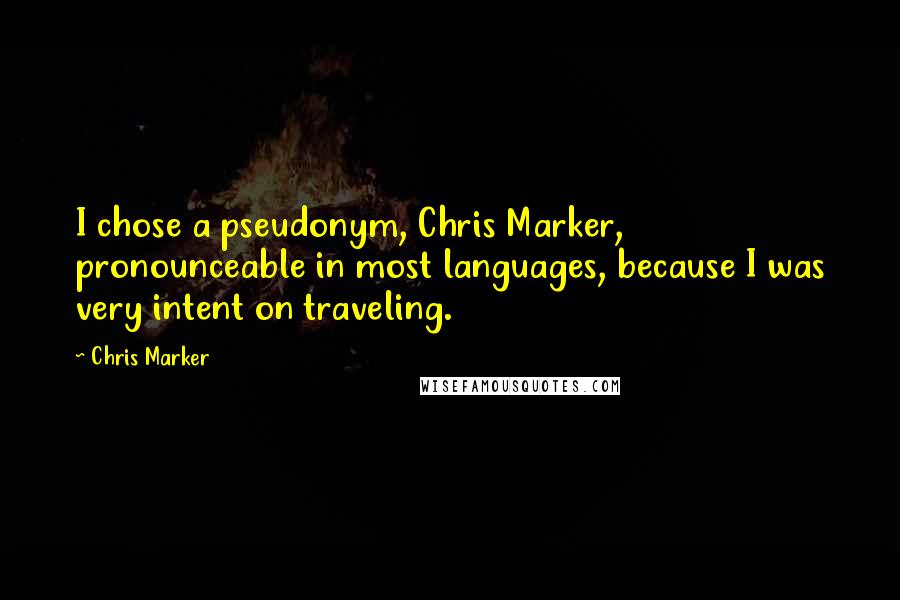 I chose a pseudonym, Chris Marker, pronounceable in most languages, because I was very intent on traveling.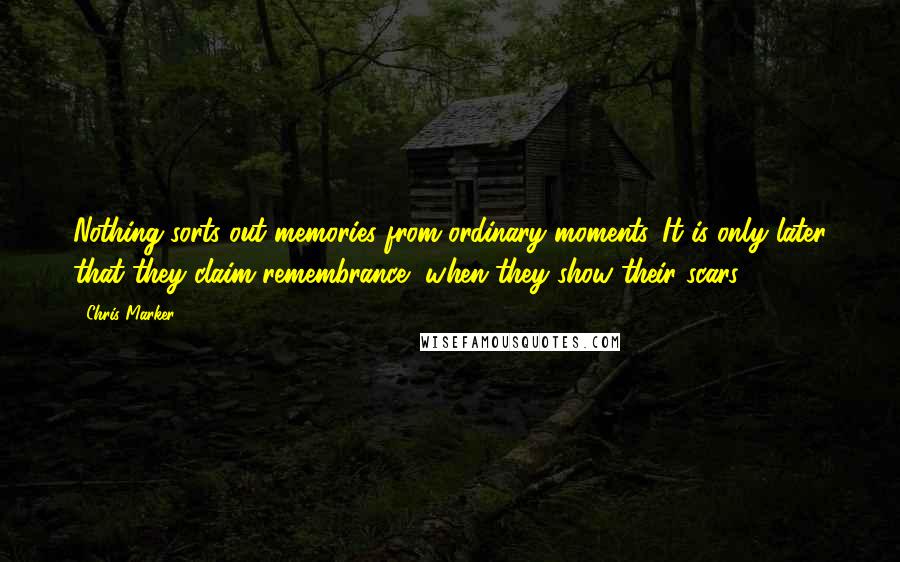 Nothing sorts out memories from ordinary moments. It is only later that they claim remembrance, when they show their scars.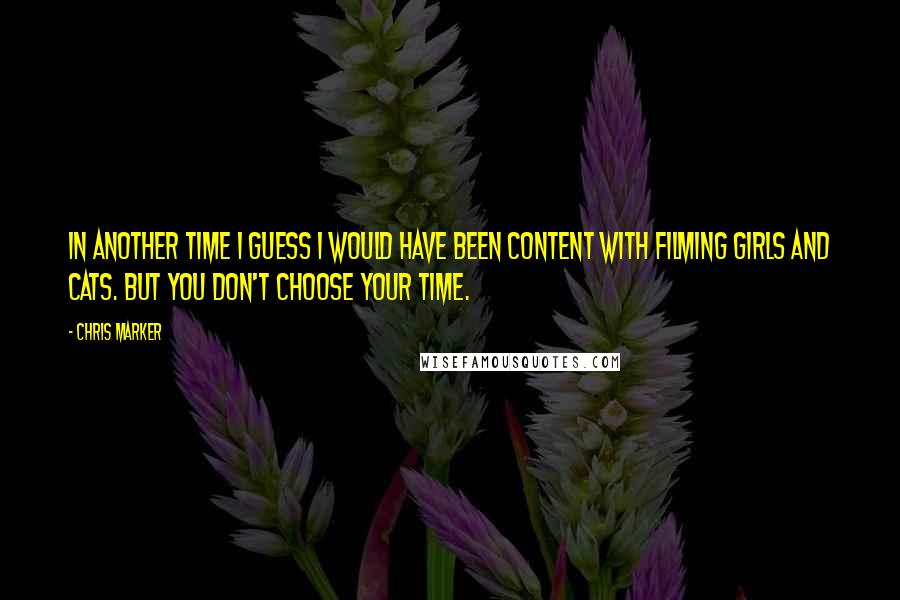 In another time I guess I would have been content with filming girls and cats. But you don't choose your time.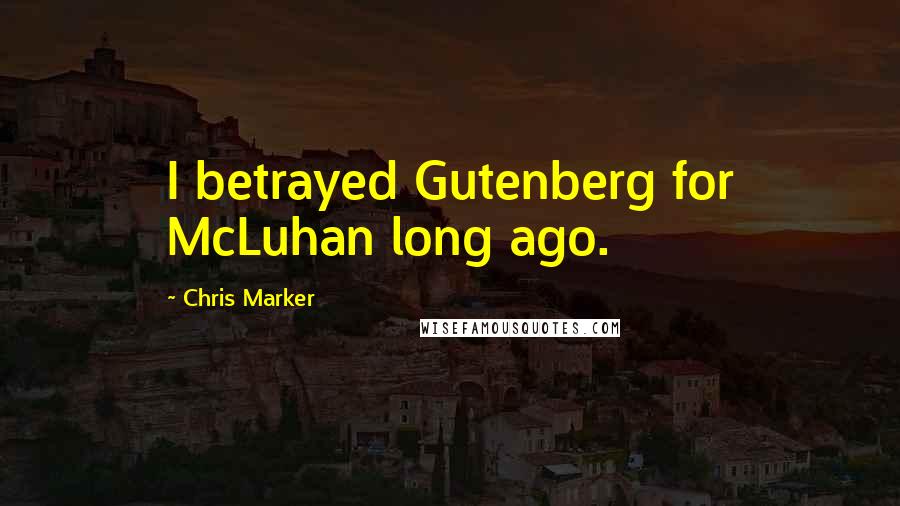 I betrayed Gutenberg for McLuhan long ago.