Cardeno C. Quotes
Top 7 wise famous quotes and sayings by Cardeno C.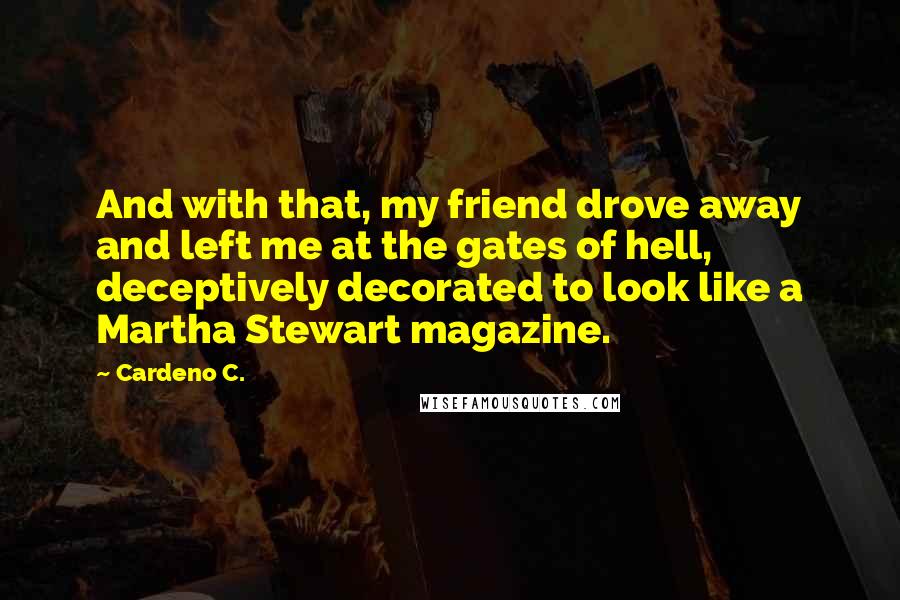 And with that, my friend drove away and left me at the gates of hell, deceptively decorated to look like a Martha Stewart magazine.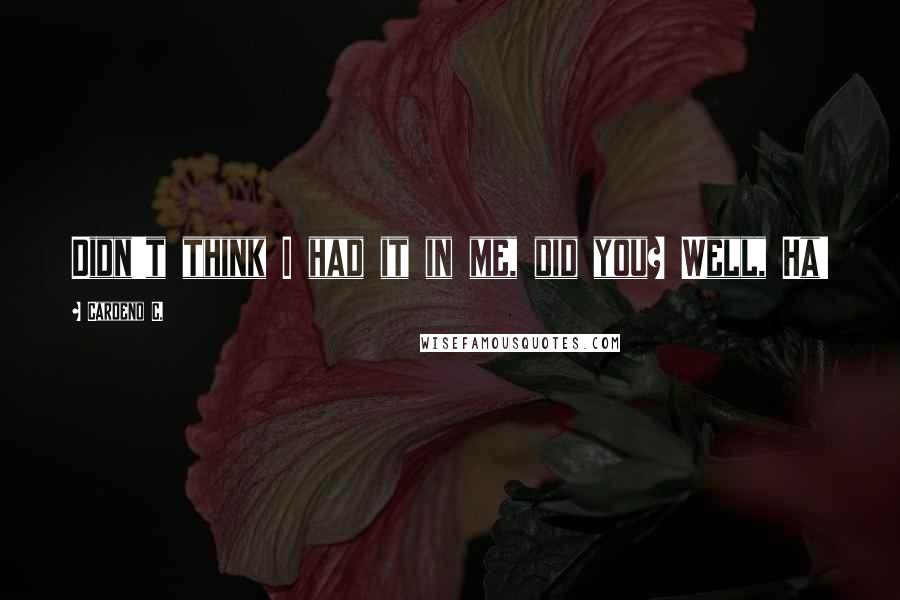 Didn't think I had it in me, did you? Well, Ha!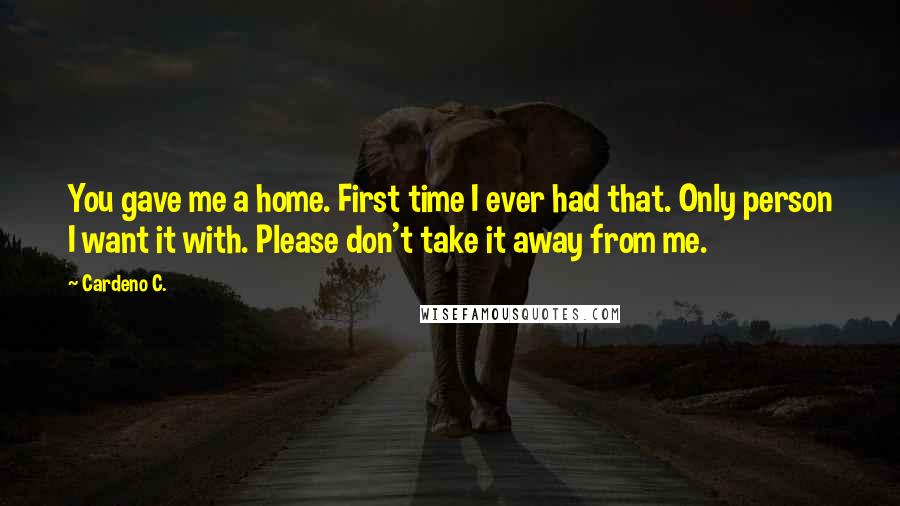 You gave me a home. First time I ever had that. Only person I want it with. Please don't take it away from me.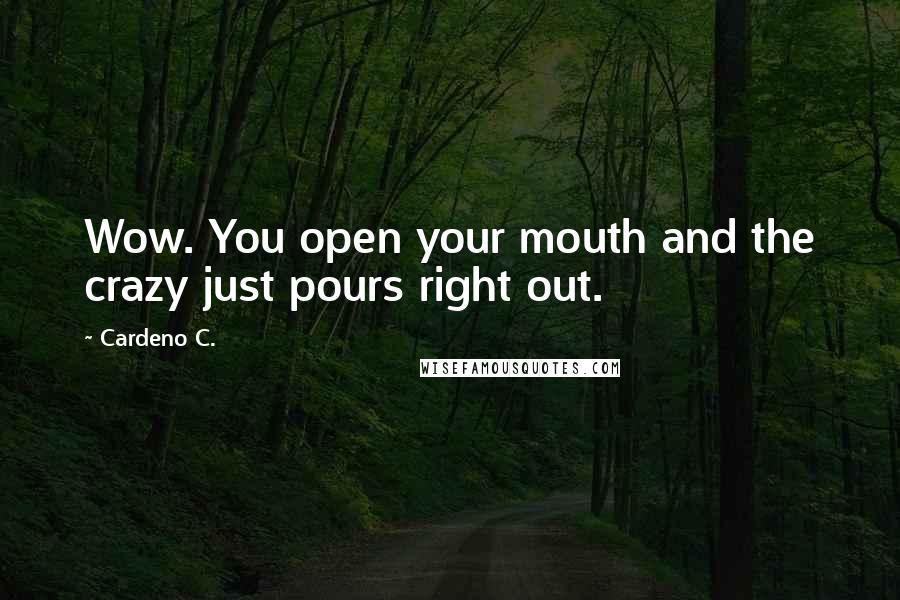 Wow. You open your mouth and the crazy just pours right out.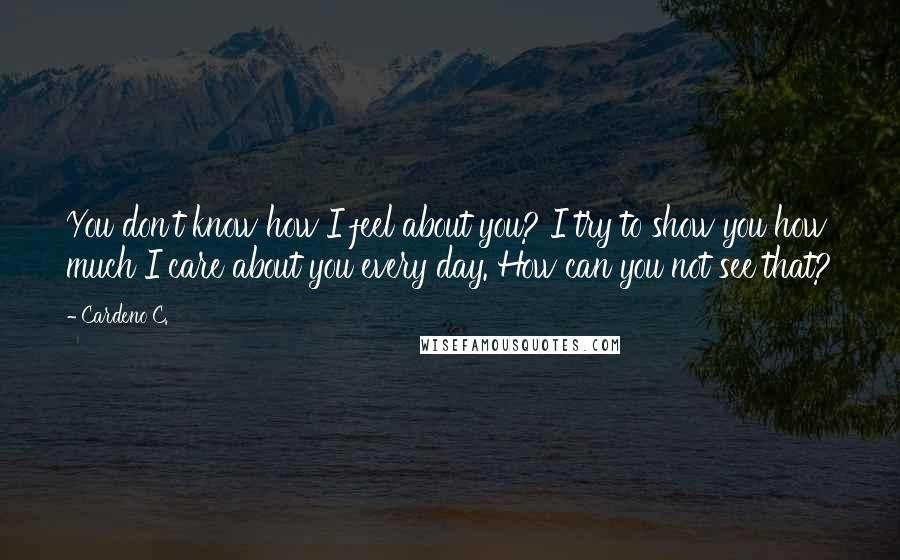 You don't know how I feel about you? I try to show you how much I care about you every day. How can you not see that?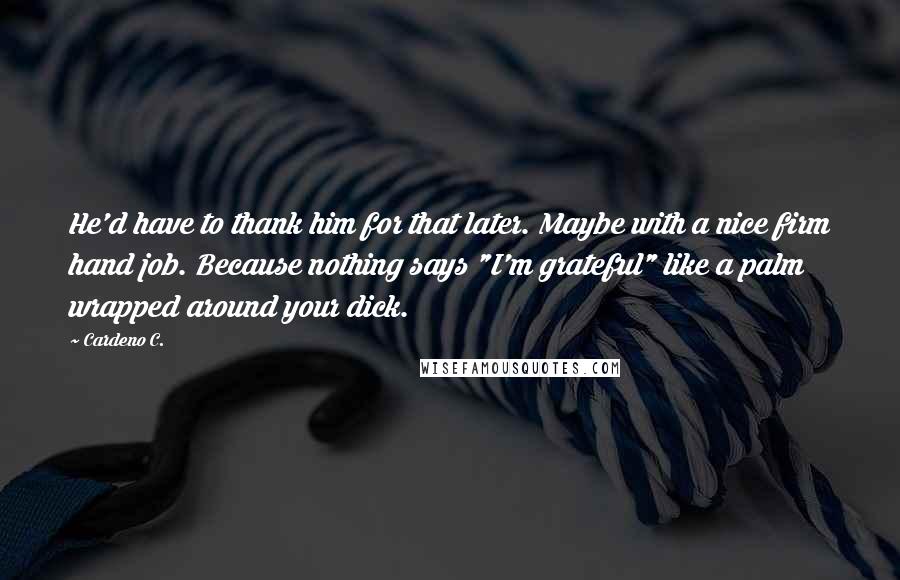 He'd have to thank him for that later. Maybe with a nice firm hand job. Because nothing says "I'm grateful" like a palm wrapped around your dick.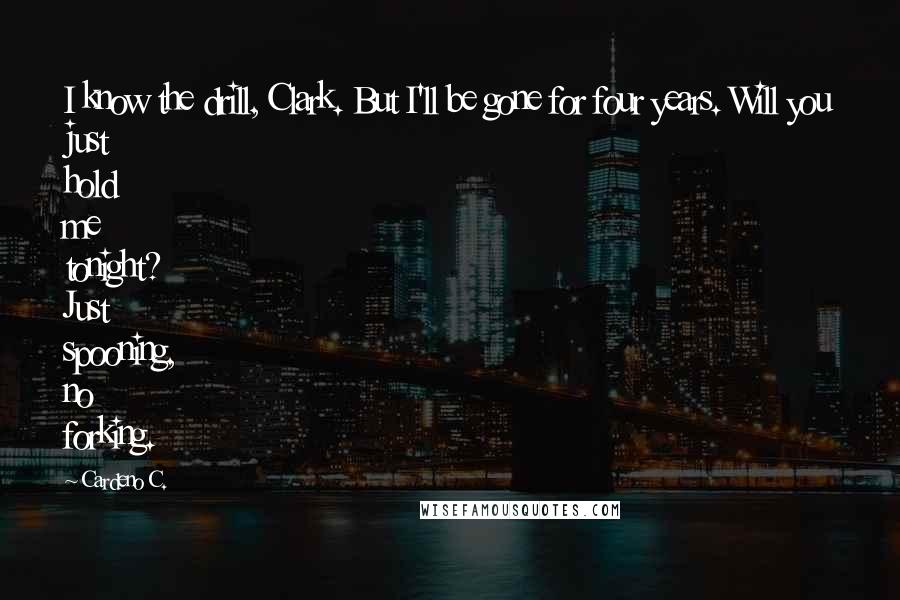 I know the drill, Clark. But I'll be gone for four years. Will you just hold me tonight? Just spooning, no forking.