Brion Gysin Quotes
Top 7 wise famous quotes and sayings by Brion Gysin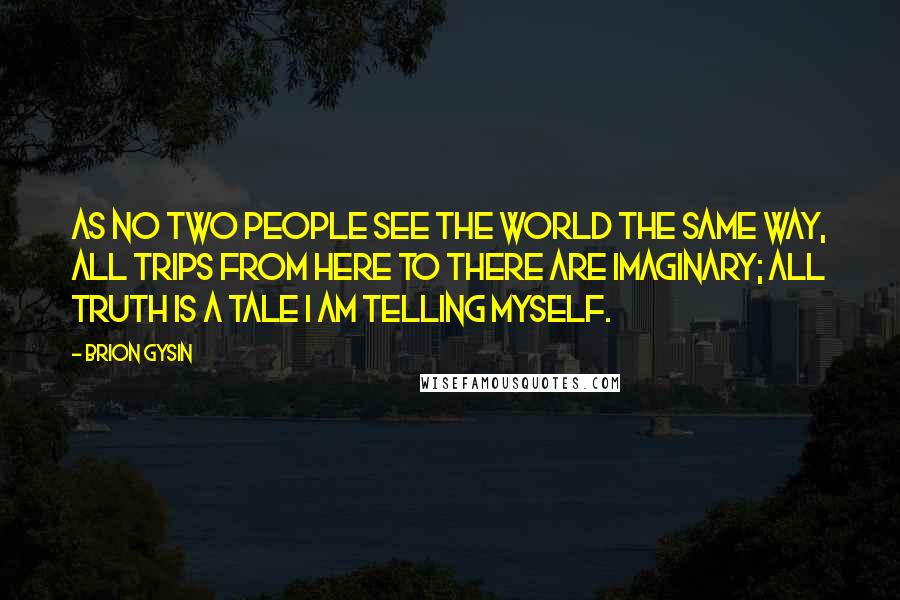 As no two people see the world the same way, all trips from here to there are imaginary; all truth is a tale I am telling myself.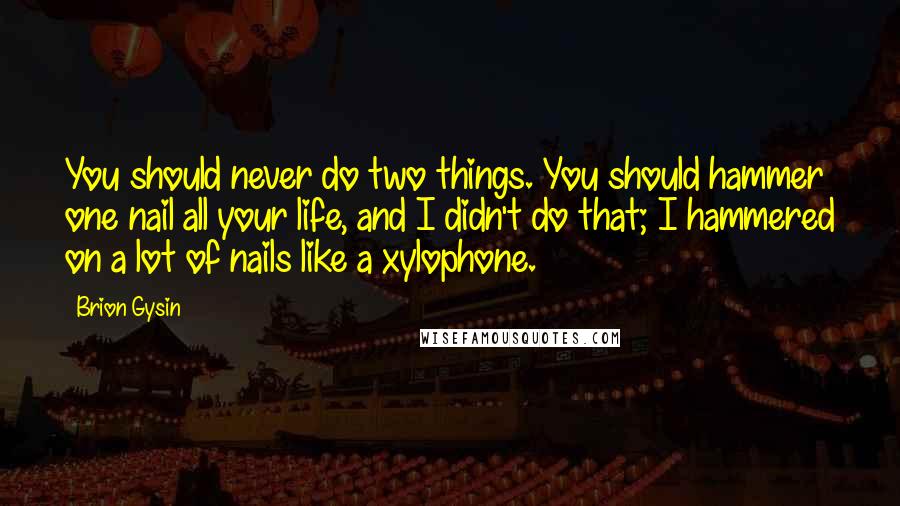 You should never do two things. You should hammer one nail all your life, and I didn't do that; I hammered on a lot of nails like a xylophone.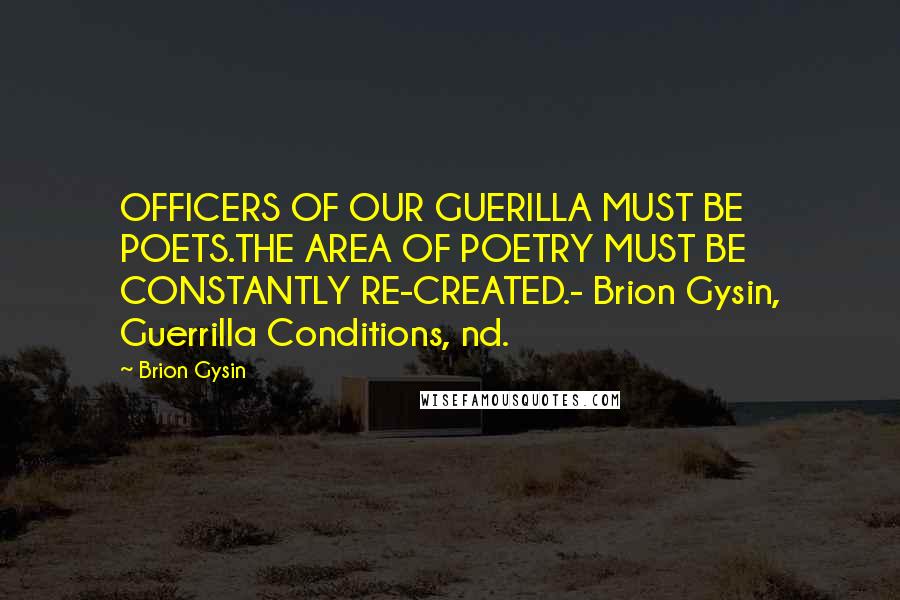 OFFICERS OF OUR GUERILLA MUST BE POETS.
THE AREA OF POETRY MUST BE CONSTANTLY RE-CREATED.
- Brion Gysin, Guerrilla Conditions, nd.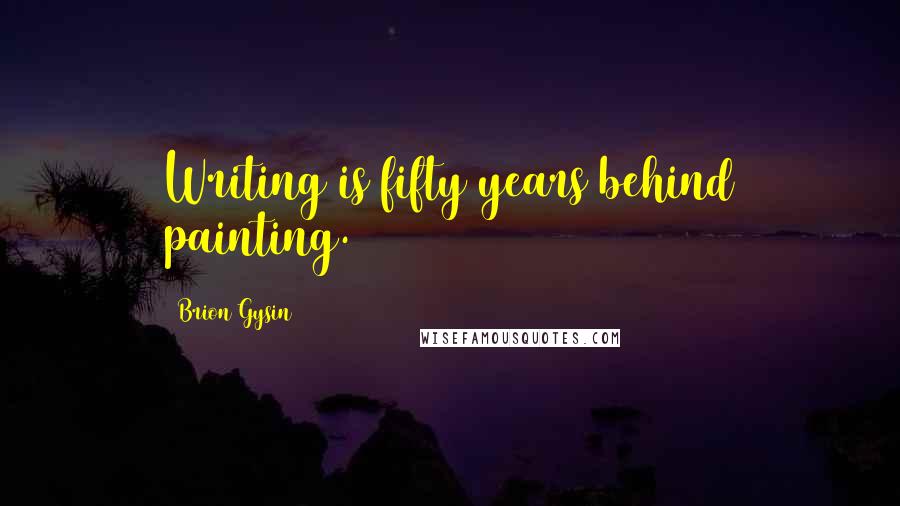 Writing is fifty years behind painting.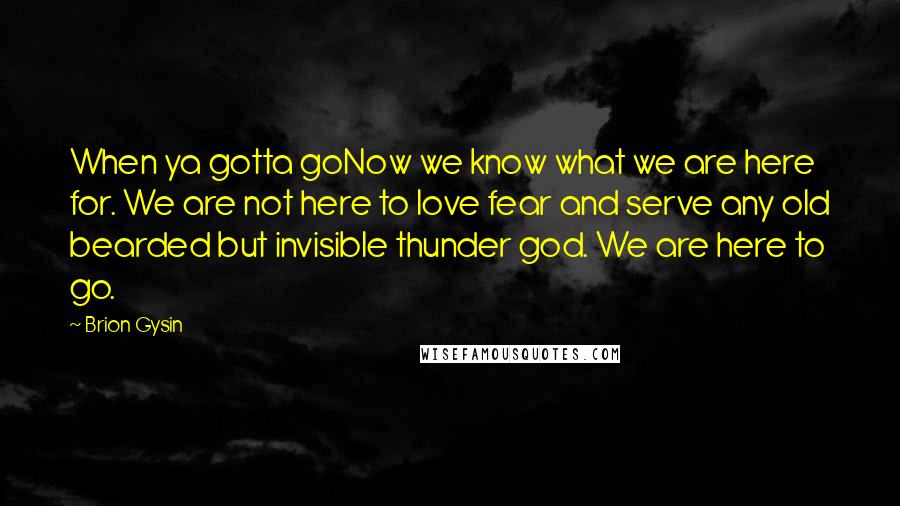 When ya gotta goNow we know what we are here for. We are not here to love fear and serve any old bearded but invisible thunder god. We are here to go.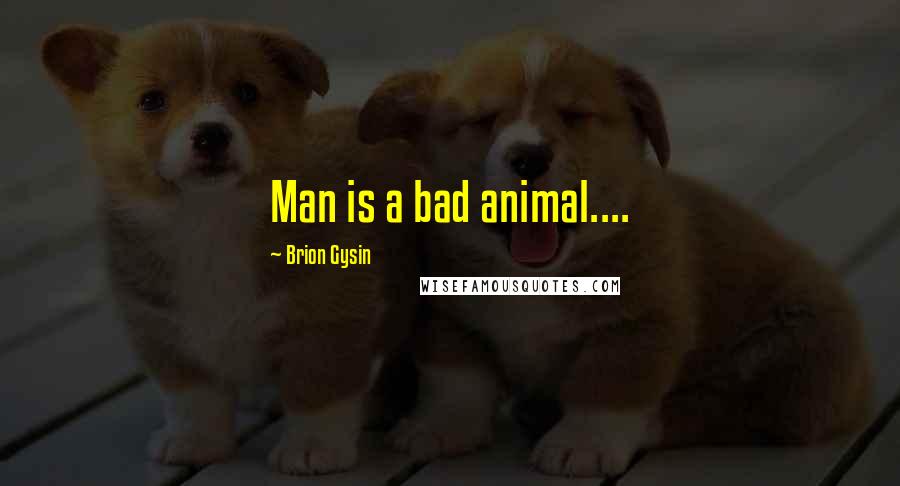 Man is a bad animal....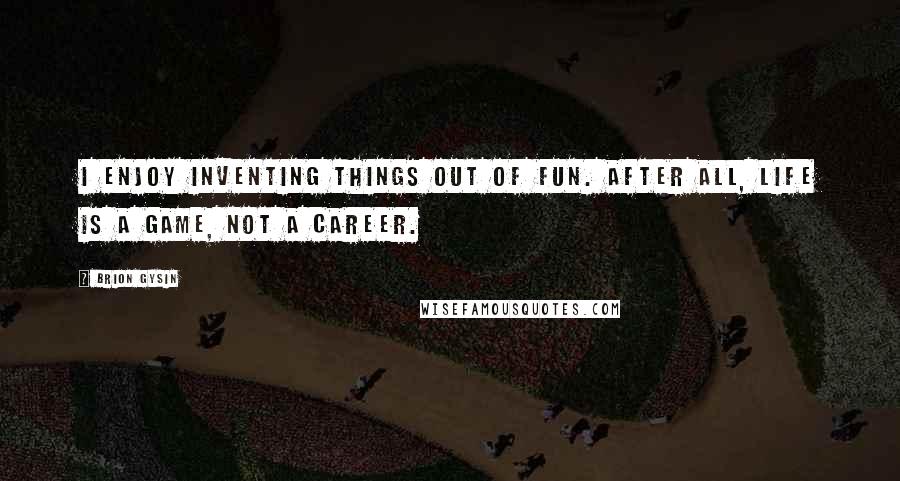 I enjoy inventing things out of fun. After all, life is a game, not a career.