Brandi Gomez Quotes
Top 3 wise famous quotes and sayings by Brandi Gomez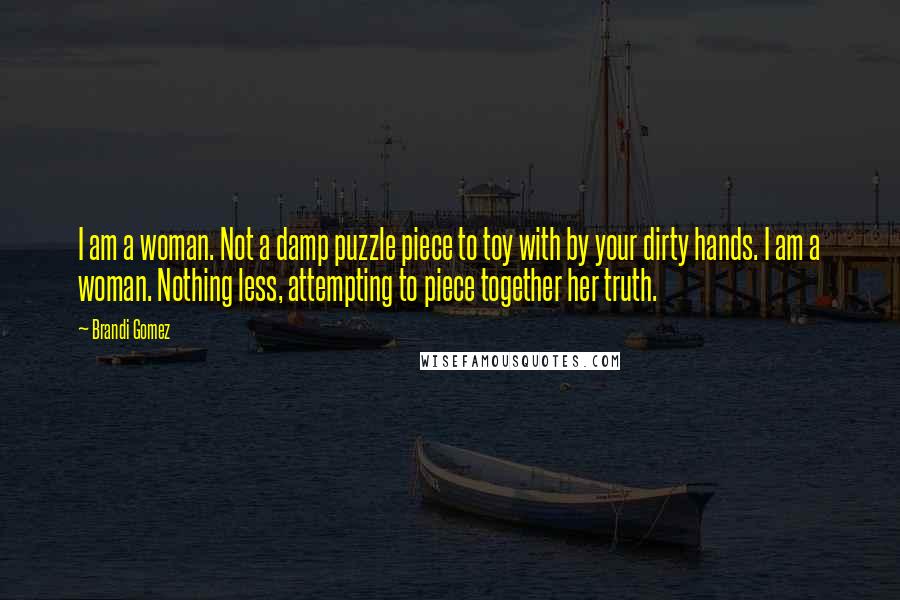 I am a woman. Not a damp puzzle piece to toy with by your dirty hands. I am a woman. Nothing less, attempting to piece together her truth.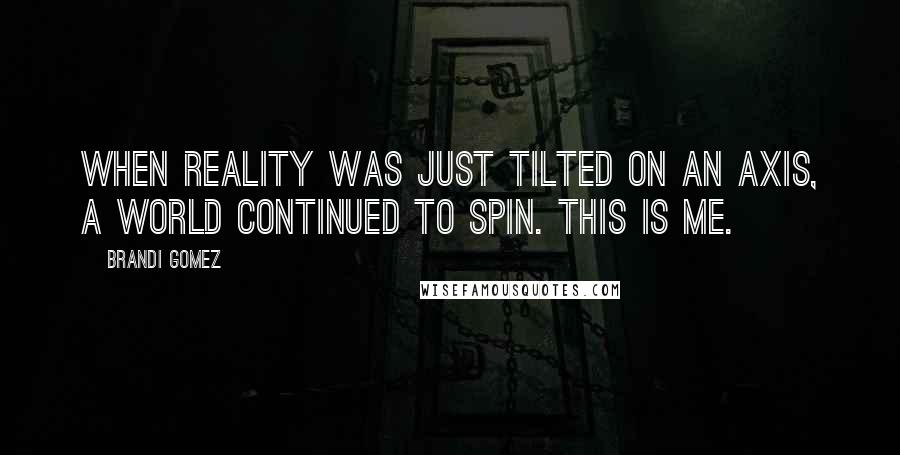 When reality was just tilted on an axis, a world continued to spin. This is me.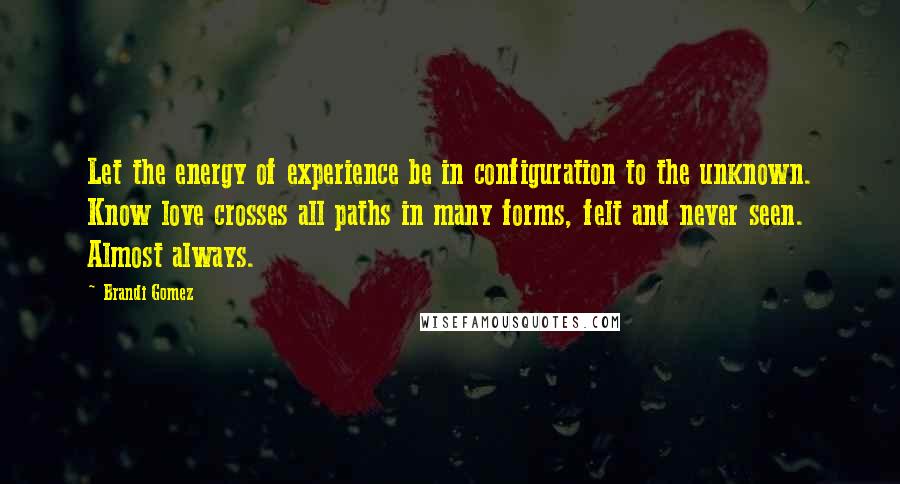 Let the energy of experience be in configuration to the unknown. Know love crosses all paths in many forms, felt and never seen. Almost always.