Bonnie Bassler Quotes
Top 14 wise famous quotes and sayings by Bonnie Bassler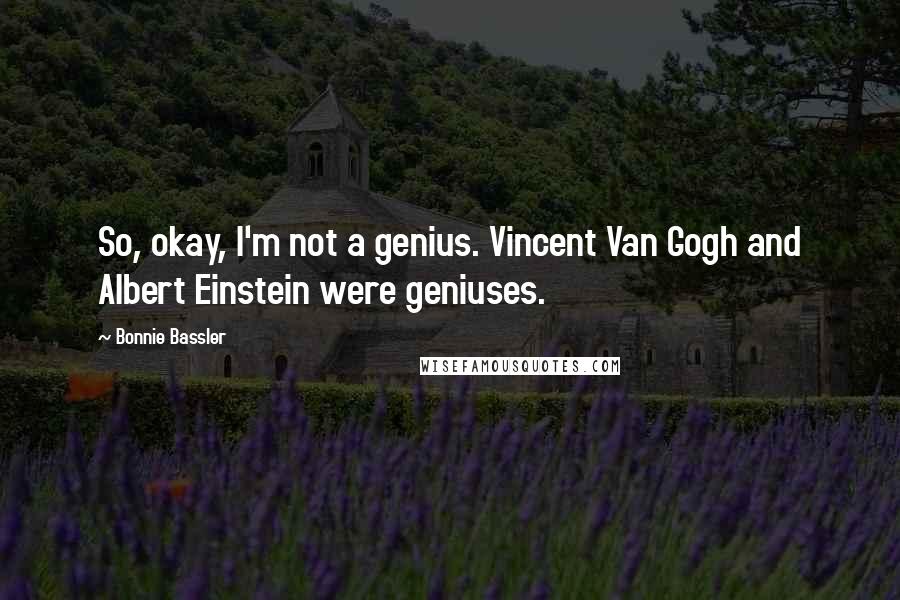 So, okay, I'm not a genius. Vincent Van Gogh and Albert Einstein were geniuses.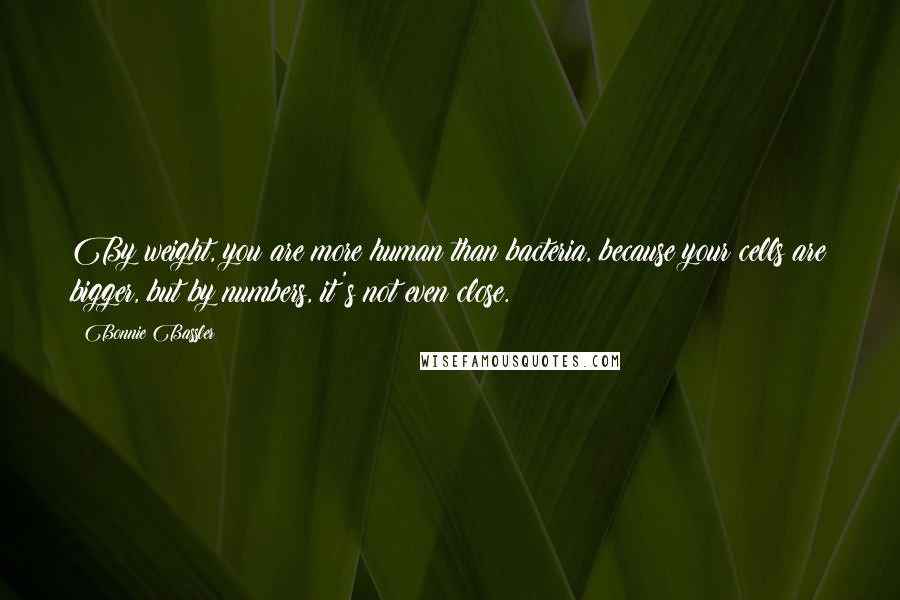 By weight, you are more human than bacteria, because your cells are bigger, but by numbers, it's not even close.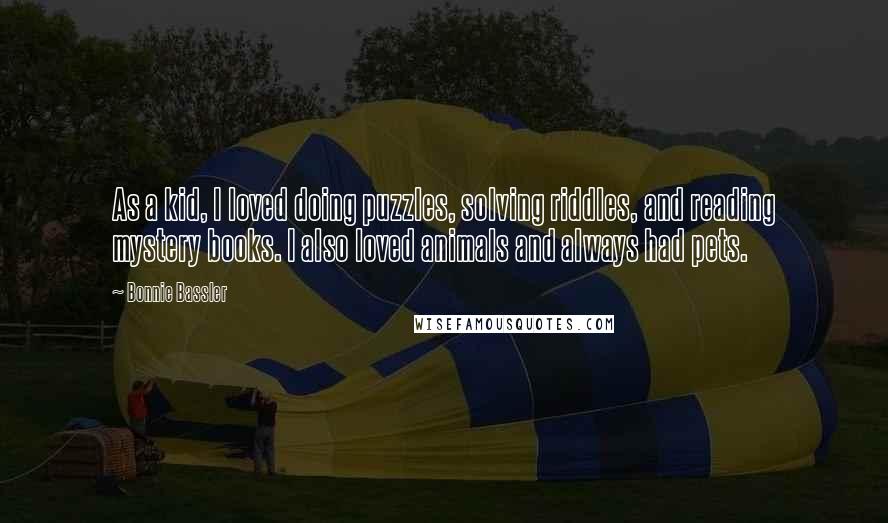 As a kid, I loved doing puzzles, solving riddles, and reading mystery books. I also loved animals and always had pets.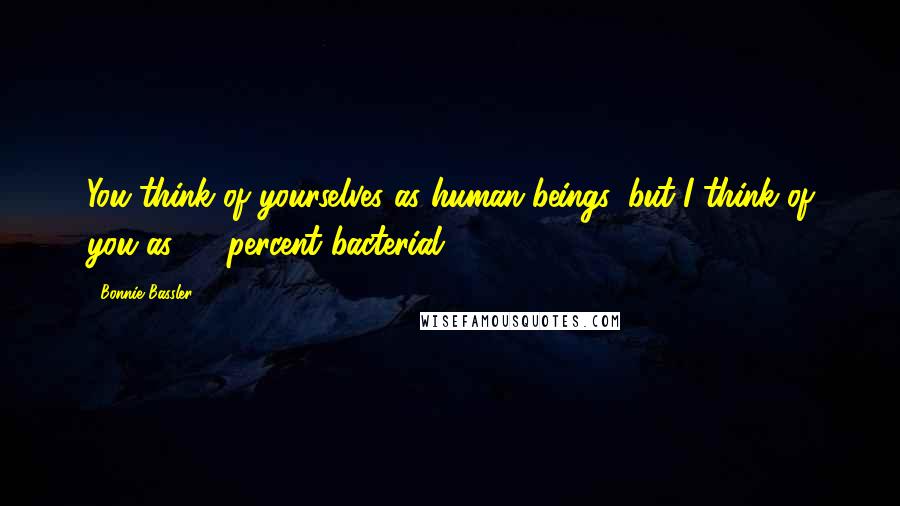 You think of yourselves as human beings, but I think of you as 99 percent bacterial.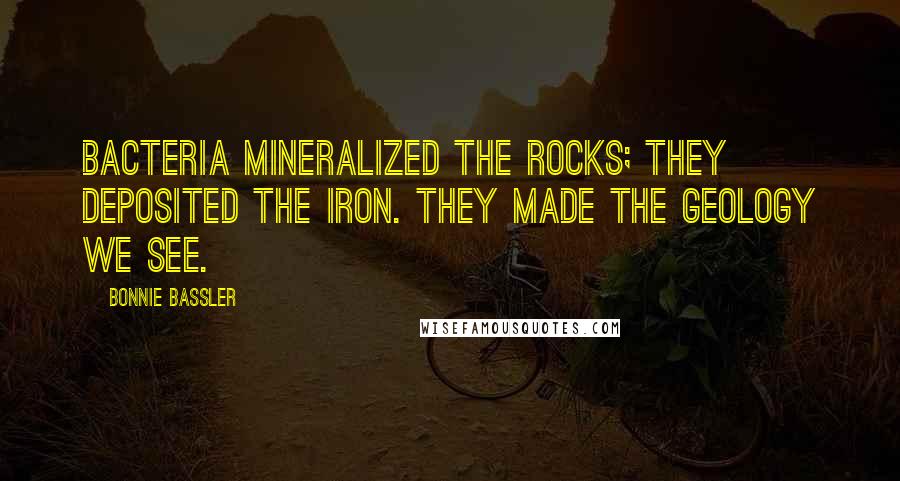 Bacteria mineralized the rocks; they deposited the iron. They made the geology we see.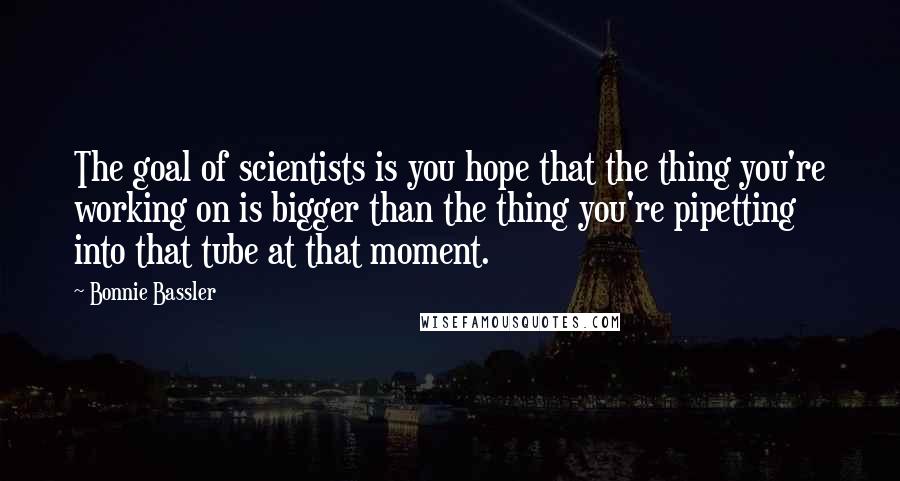 The goal of scientists is you hope that the thing you're working on is bigger than the thing you're pipetting into that tube at that moment.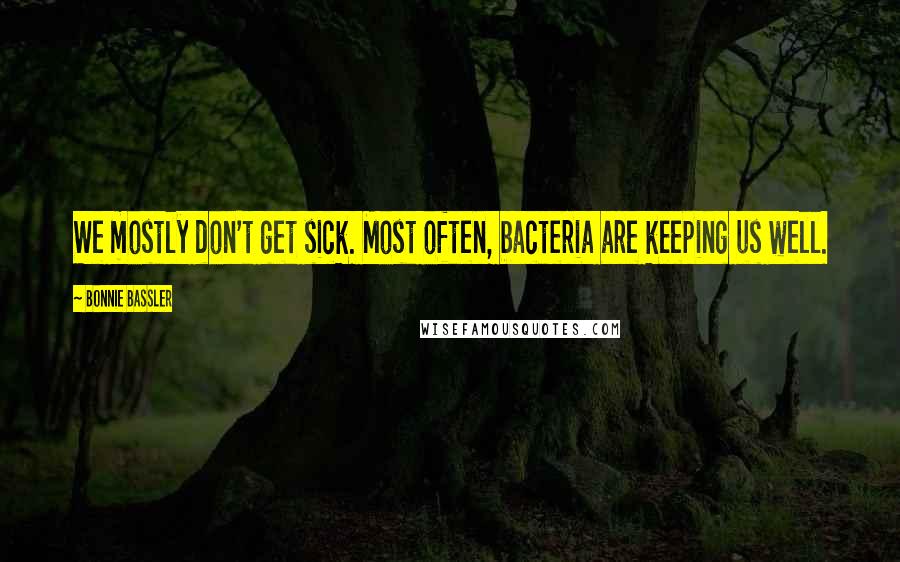 We mostly don't get sick. Most often, bacteria are keeping us well.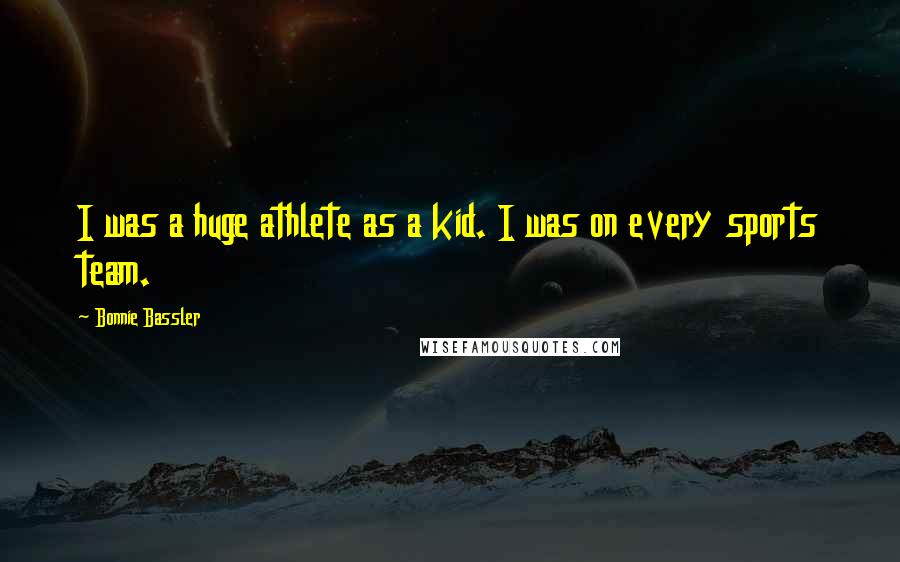 I was a huge athlete as a kid. I was on every sports team.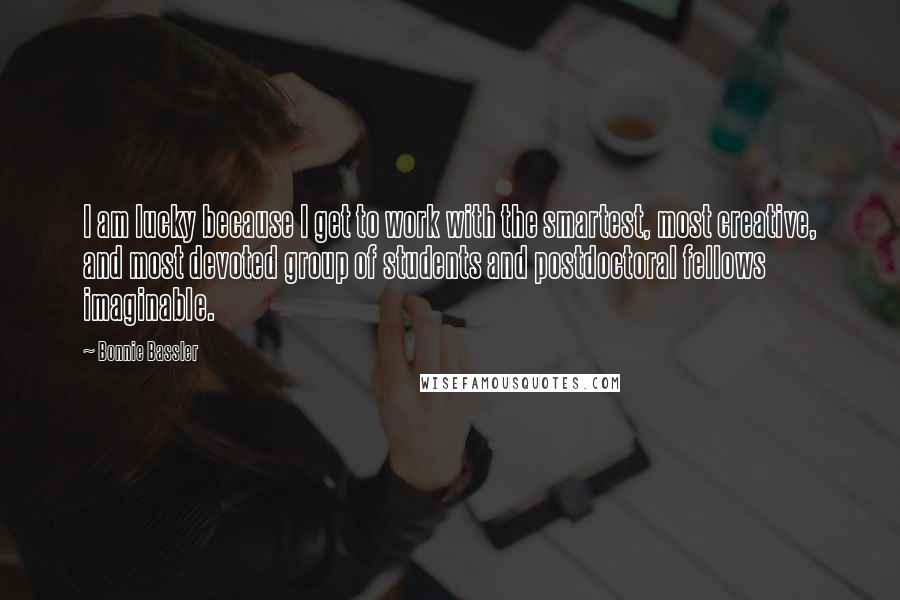 I am lucky because I get to work with the smartest, most creative, and most devoted group of students and postdoctoral fellows imaginable.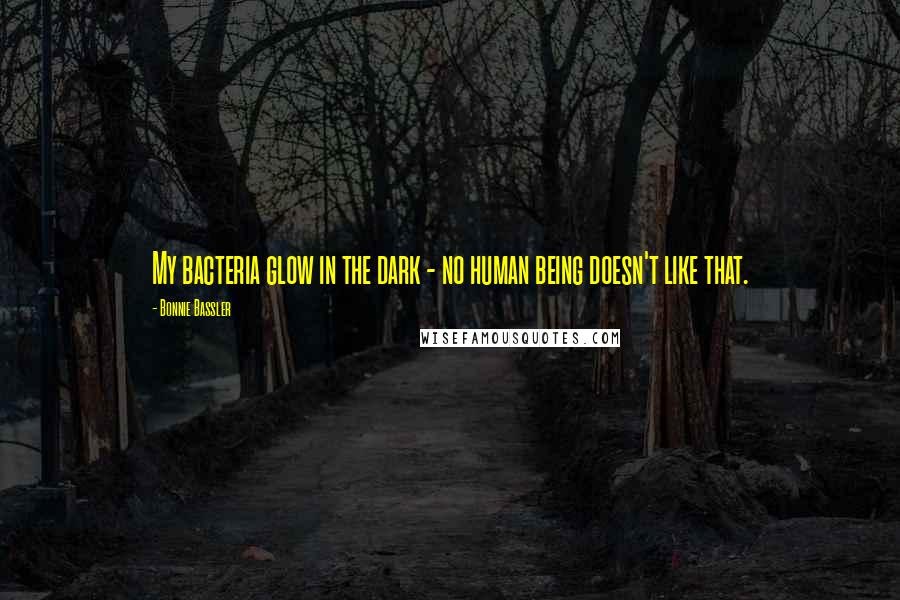 My bacteria glow in the dark - no human being doesn't like that.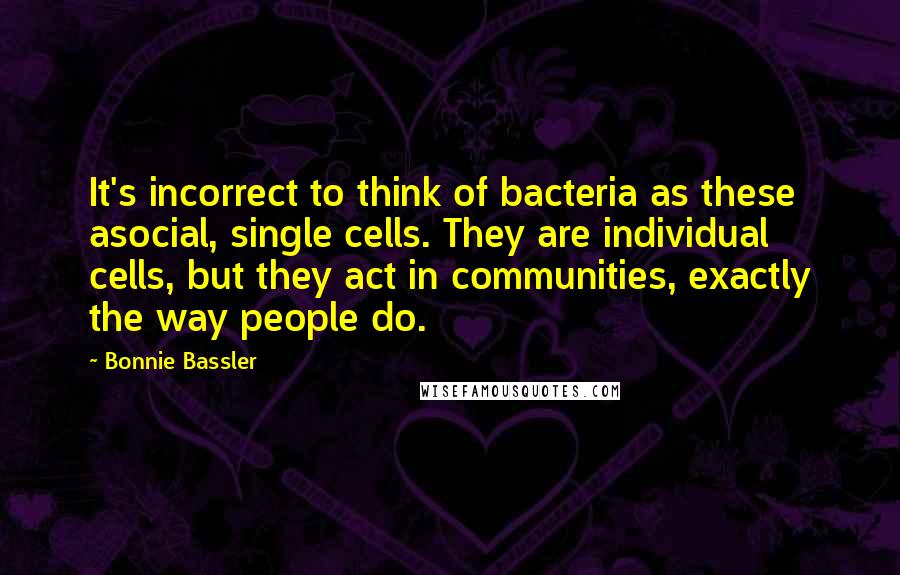 It's incorrect to think of bacteria as these asocial, single cells. They are individual cells, but they act in communities, exactly the way people do.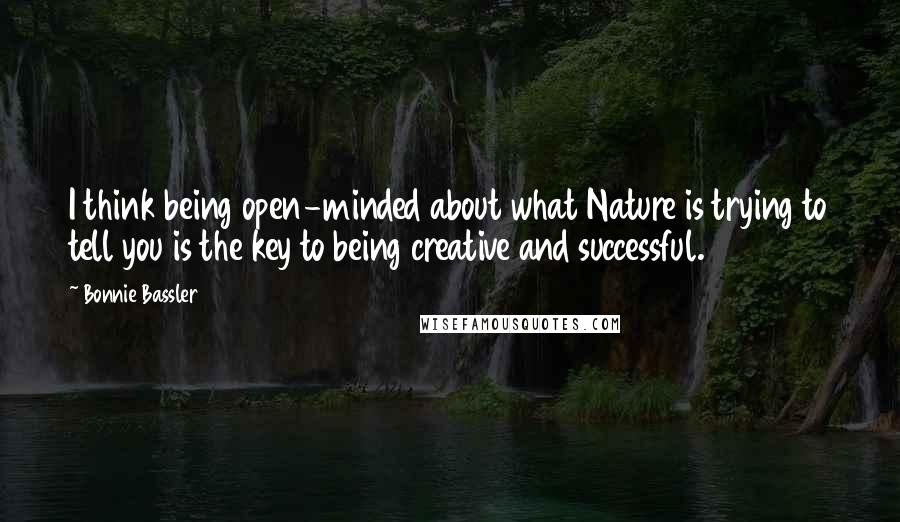 I think being open-minded about what Nature is trying to tell you is the key to being creative and successful.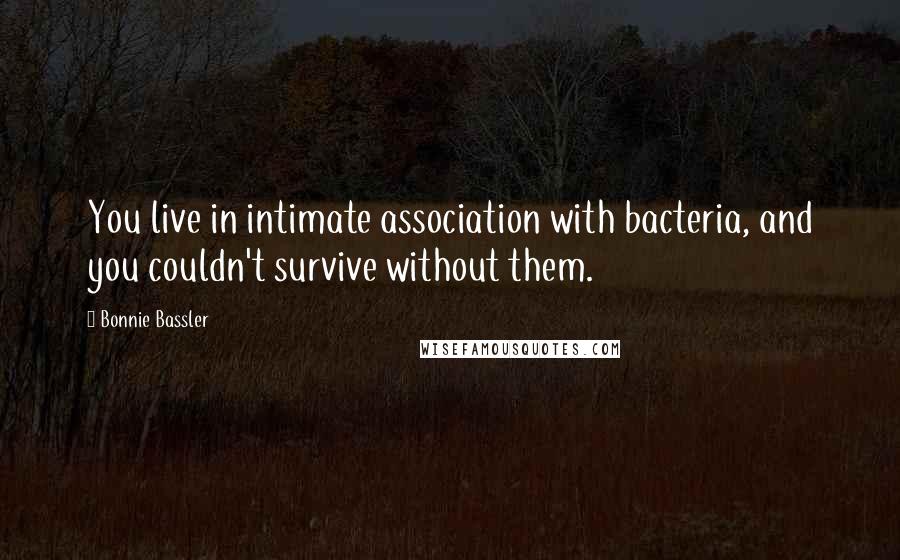 You live in intimate association with bacteria, and you couldn't survive without them.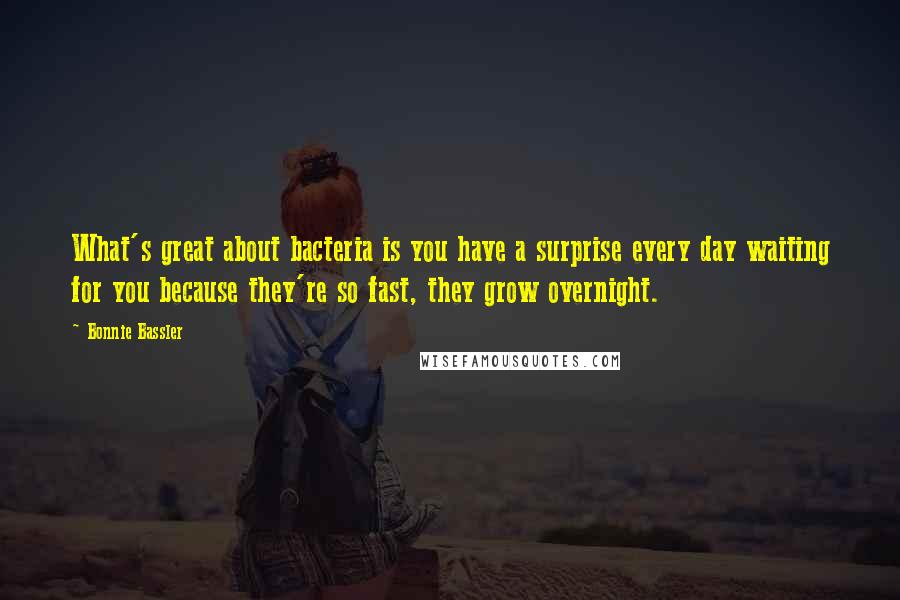 What's great about bacteria is you have a surprise every day waiting for you because they're so fast, they grow overnight.