Bethany House Publishers Quotes
Top 4 wise famous quotes and sayings by Bethany House Publishers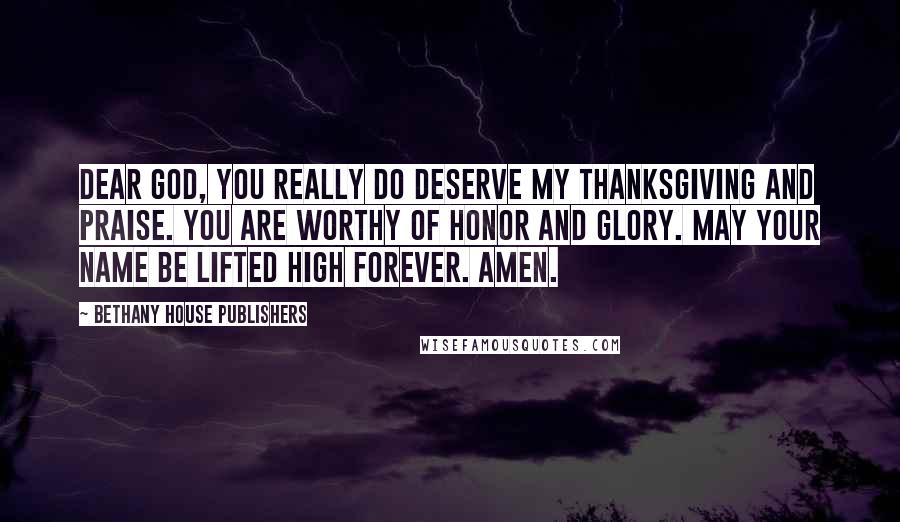 Dear God, you really do deserve my thanksgiving and praise. You are worthy of honor and glory. May your name be lifted high forever. Amen.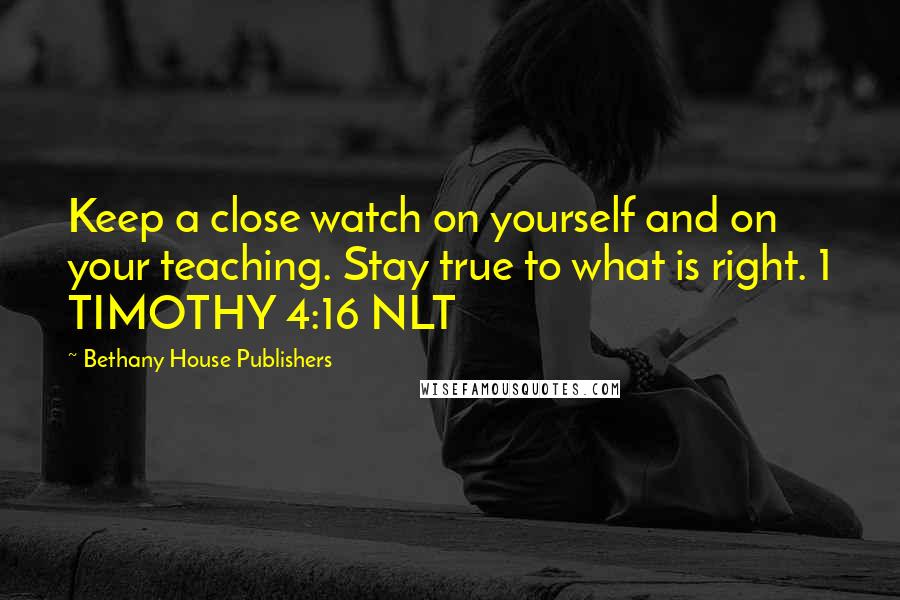 Keep a close watch on yourself and on your teaching. Stay true to what is right. 1 TIMOTHY 4:16 NLT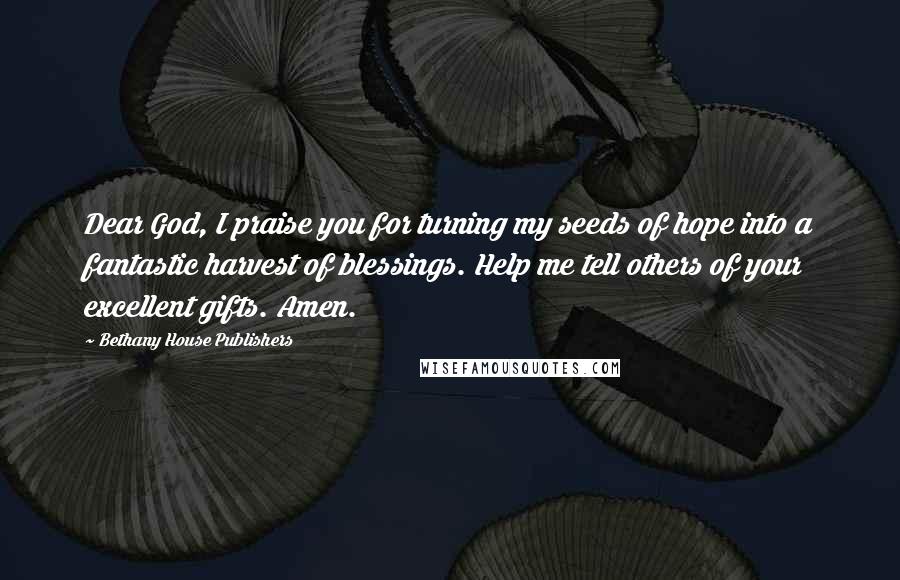 Dear God, I praise you for turning my seeds of hope into a fantastic harvest of blessings. Help me tell others of your excellent gifts. Amen.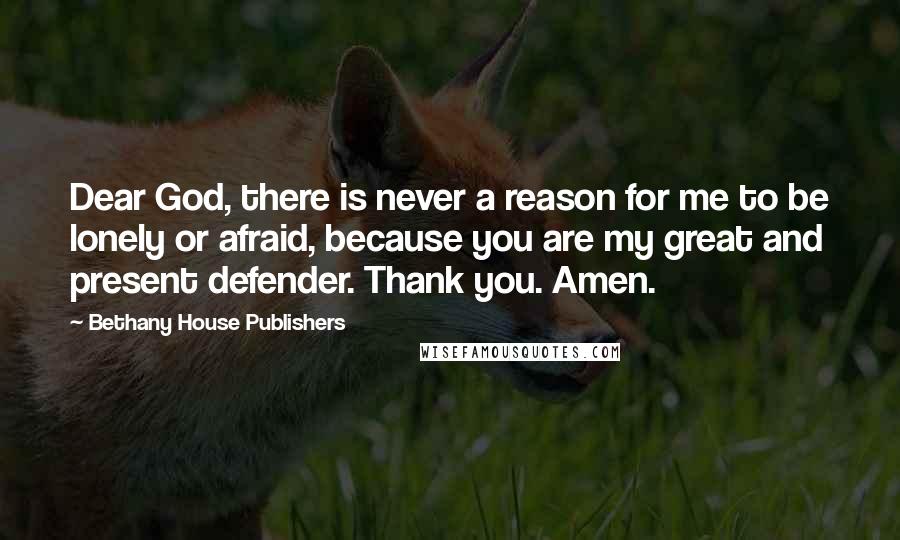 Dear God, there is never a reason for me to be lonely or afraid, because you are my great and present defender. Thank you. Amen.