Beth Morey Quotes
Top 5 wise famous quotes and sayings by Beth Morey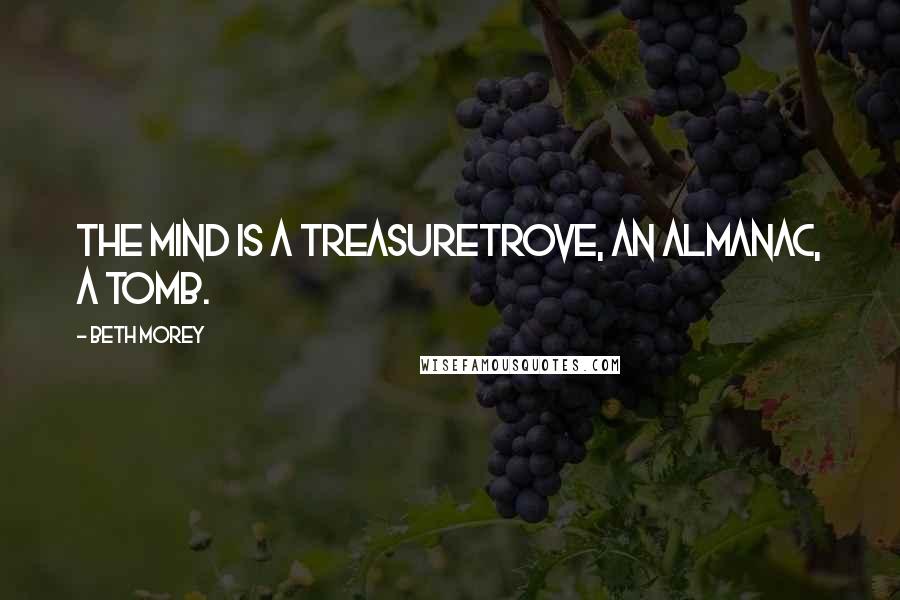 the mind is a treasure
trove, an almanac, a tomb.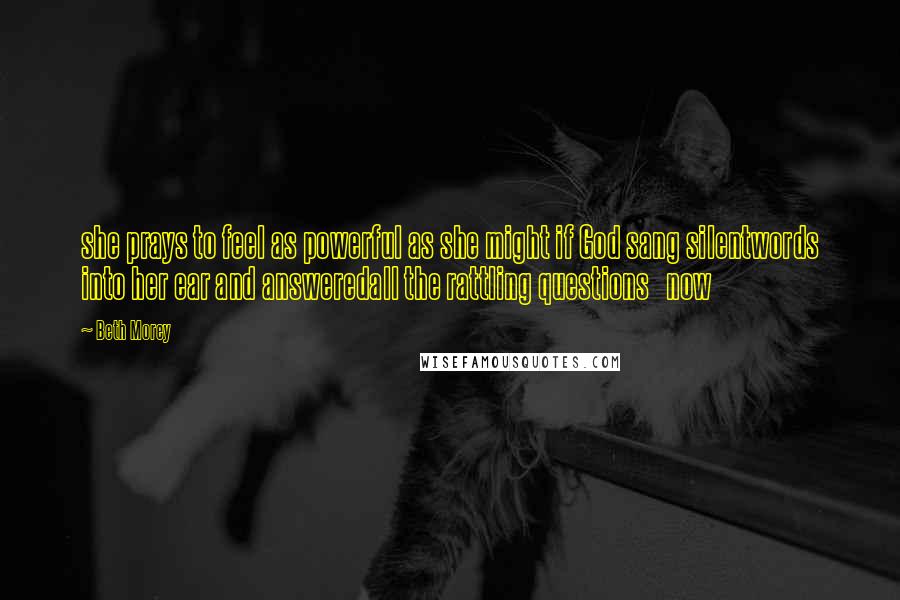 she prays to feel as powerful
as she might if God sang silent
words into her ear and answered
all the rattling questions
now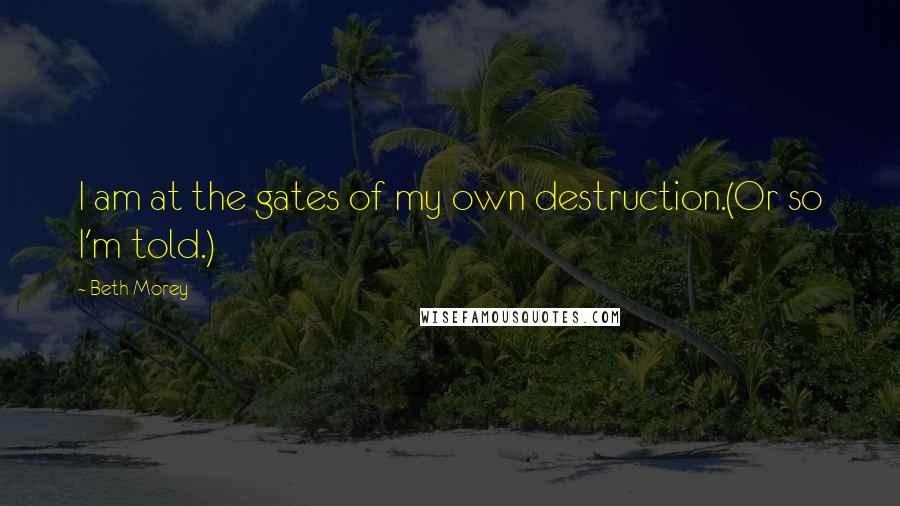 I am at the gates of my own destruction.
(Or so I'm told.)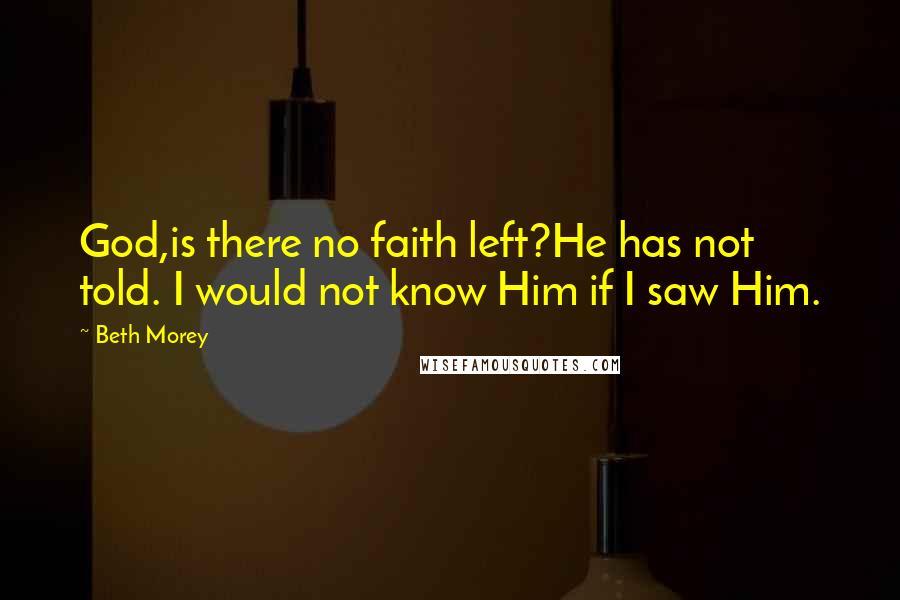 God,
is there no faith left?
He has not told. I
would not know Him if I saw Him.