Benjamin Bayani Quotes
Top 7 wise famous quotes and sayings by Benjamin Bayani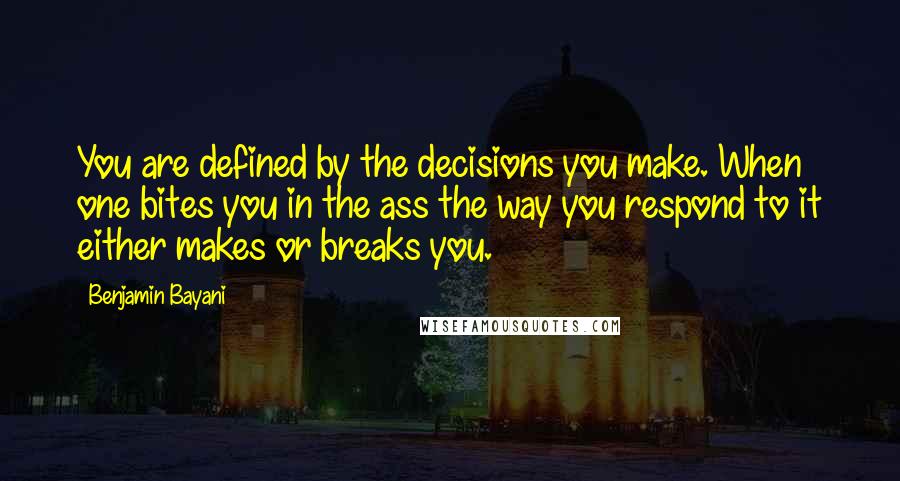 You are defined by the decisions you make. When one bites you in the ass the way you respond to it either makes or breaks you.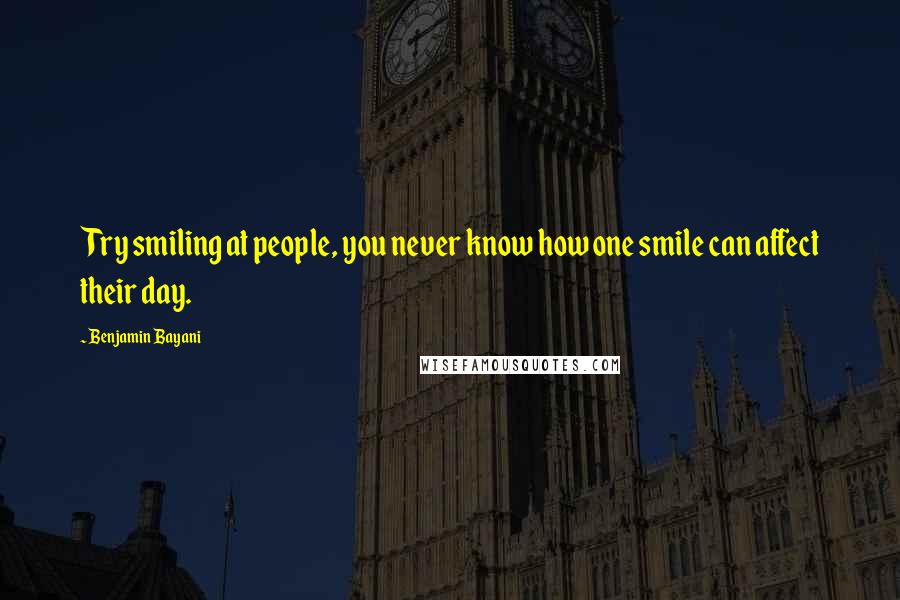 Try smiling at people, you never know how one smile can affect their day.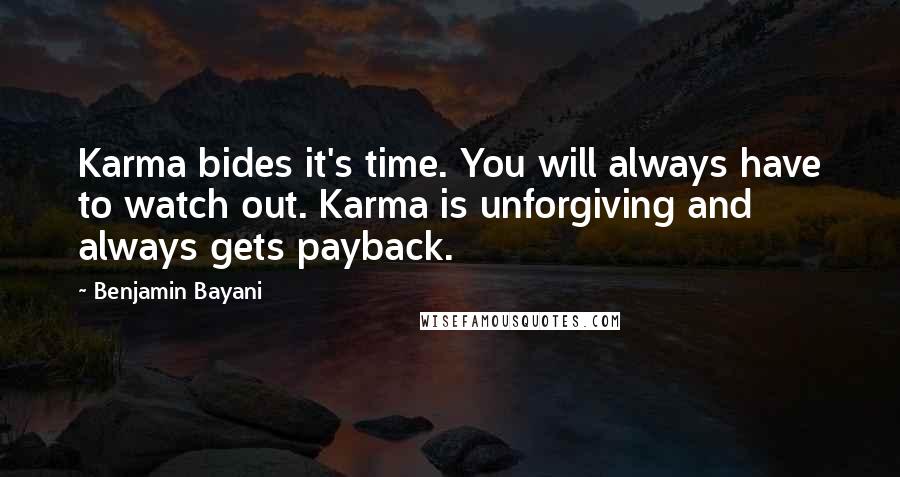 Karma bides it's time. You will always have to watch out. Karma is unforgiving and always gets payback.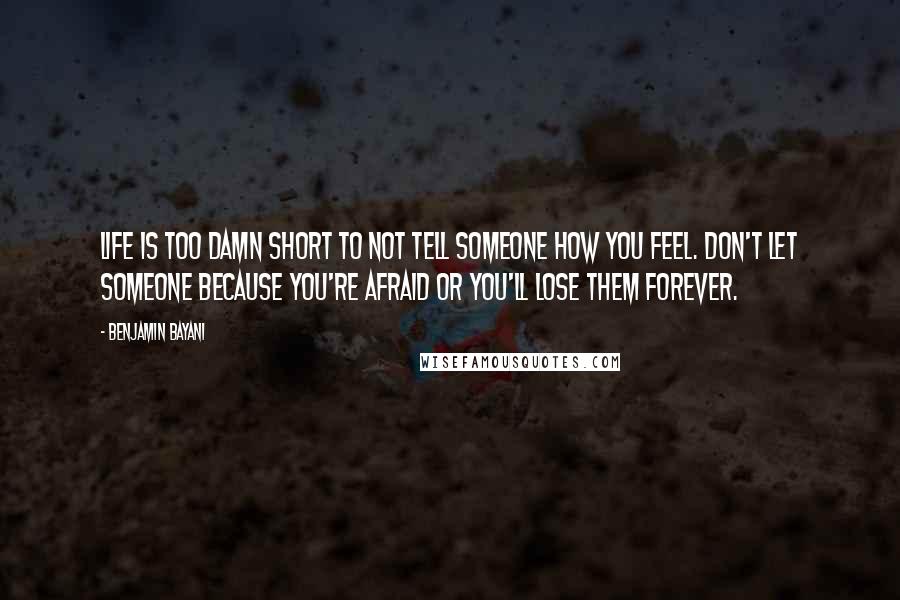 Life is too damn short to not tell someone how you feel. Don't let someone because you're afraid or you'll lose them forever.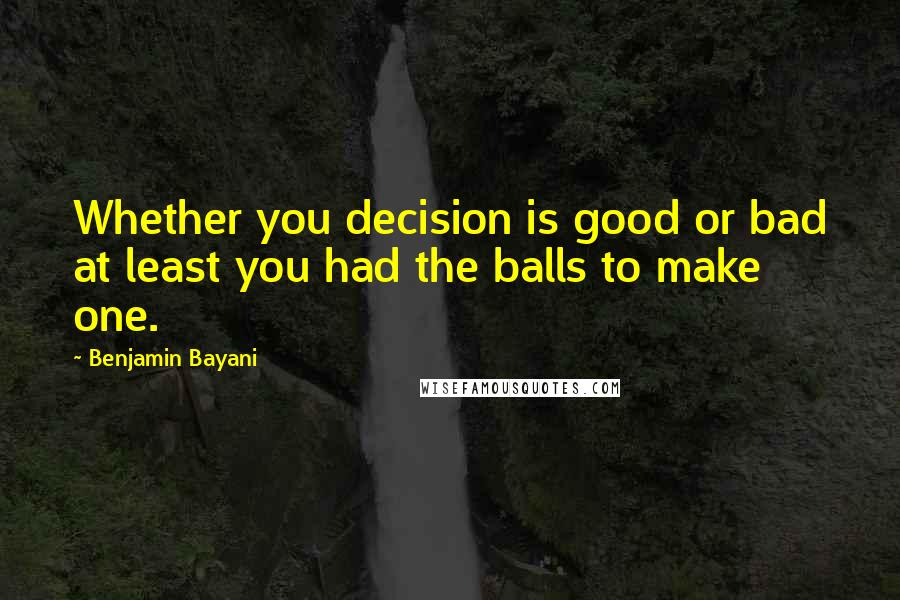 Whether you decision is good or bad at least you had the balls to make one.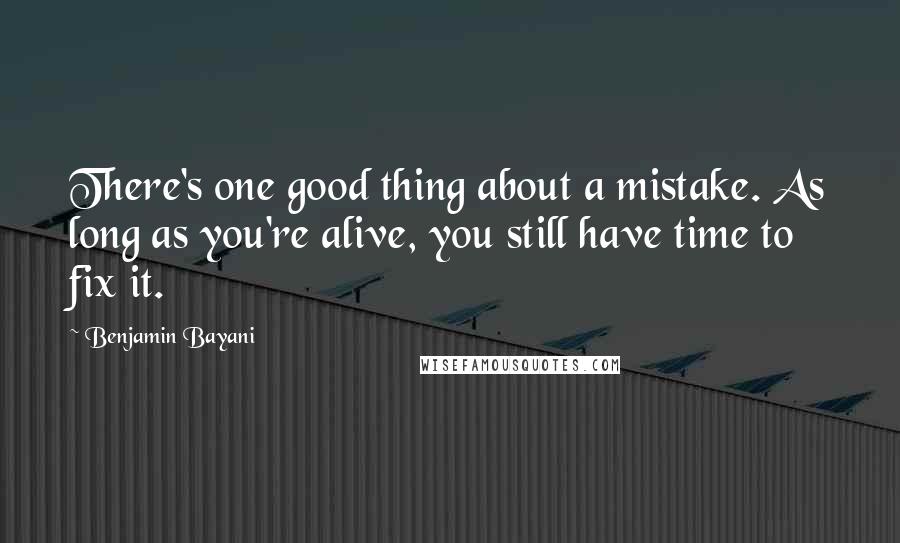 There's one good thing about a mistake. As long as you're alive, you still have time to fix it.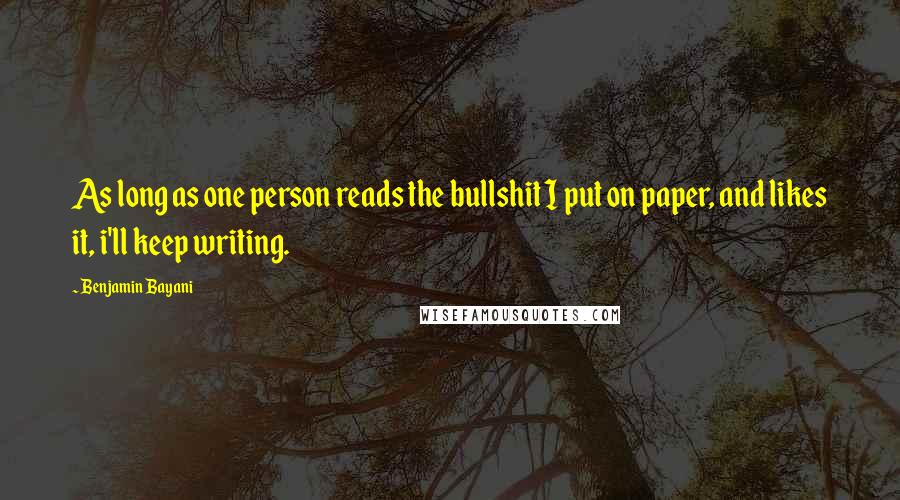 As long as one person reads the bullshit I put on paper, and likes it, i'll keep writing.