Barton Seaver Quotes
Top 4 wise famous quotes and sayings by Barton Seaver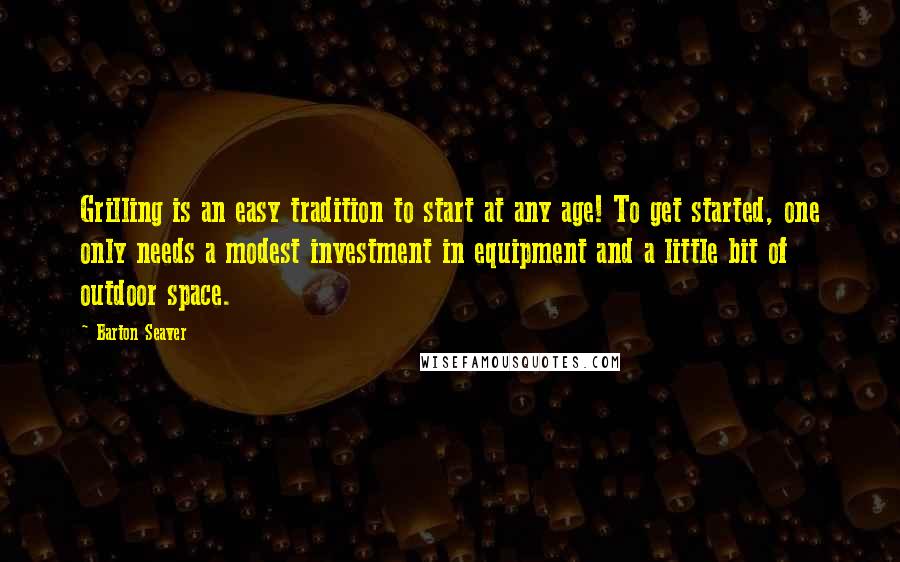 Grilling is an easy tradition to start at any age! To get started, one only needs a modest investment in equipment and a little bit of outdoor space.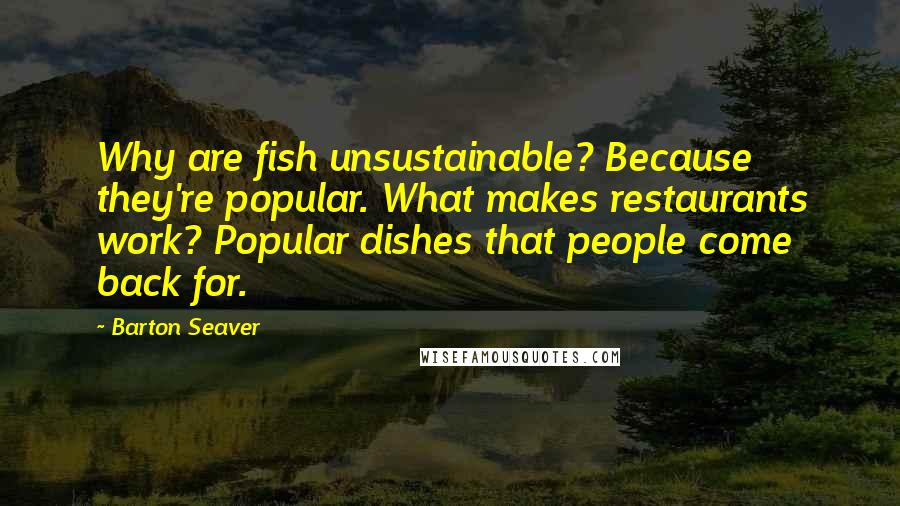 Why are fish unsustainable? Because they're popular. What makes restaurants work? Popular dishes that people come back for.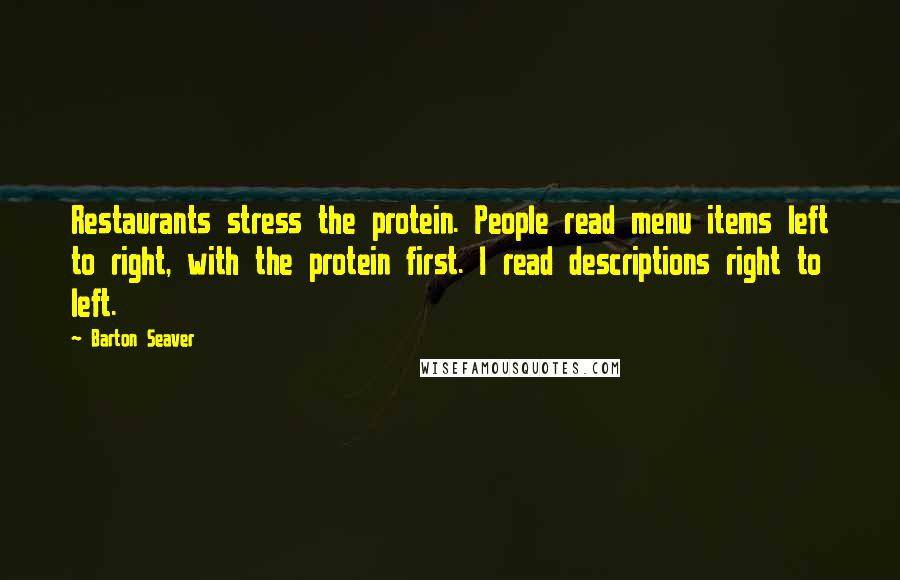 Restaurants stress the protein. People read menu items left to right, with the protein first. I read descriptions right to left.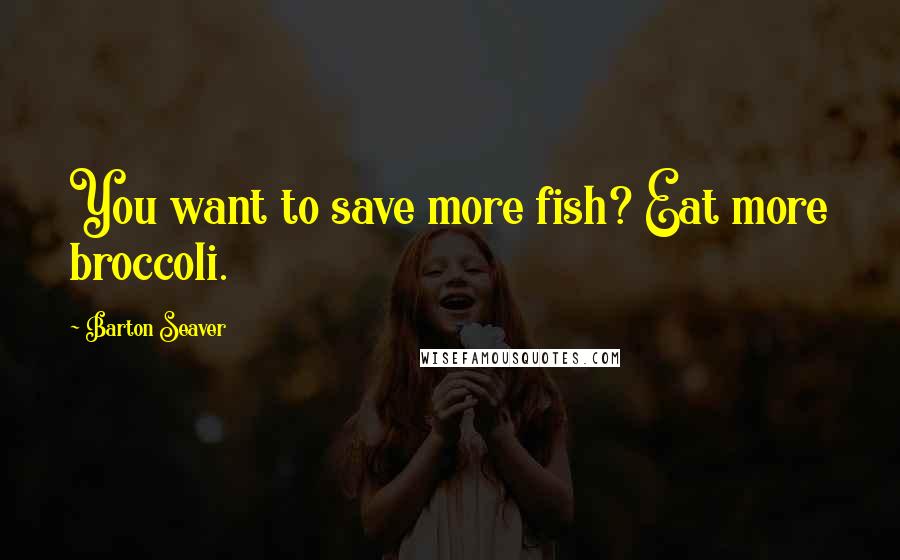 You want to save more fish? Eat more broccoli.