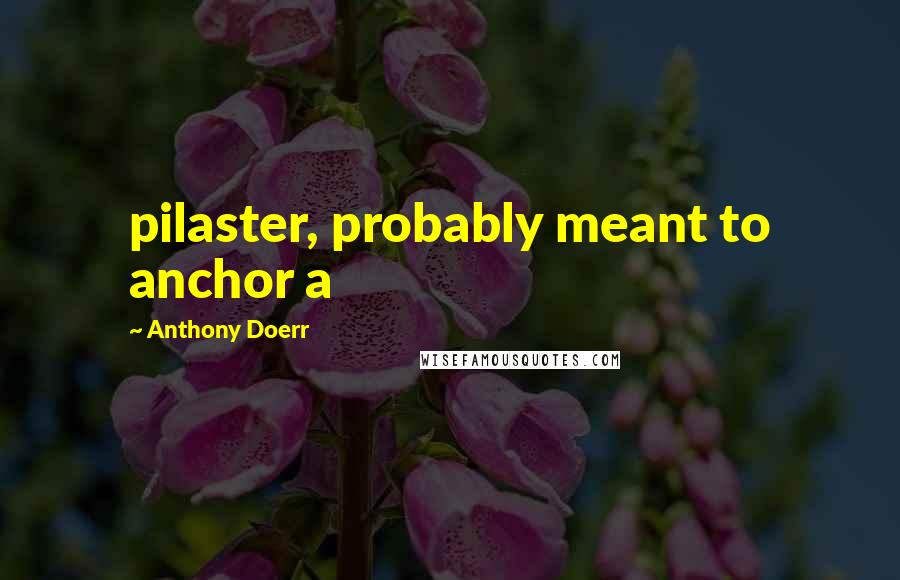 pilaster, probably meant to anchor a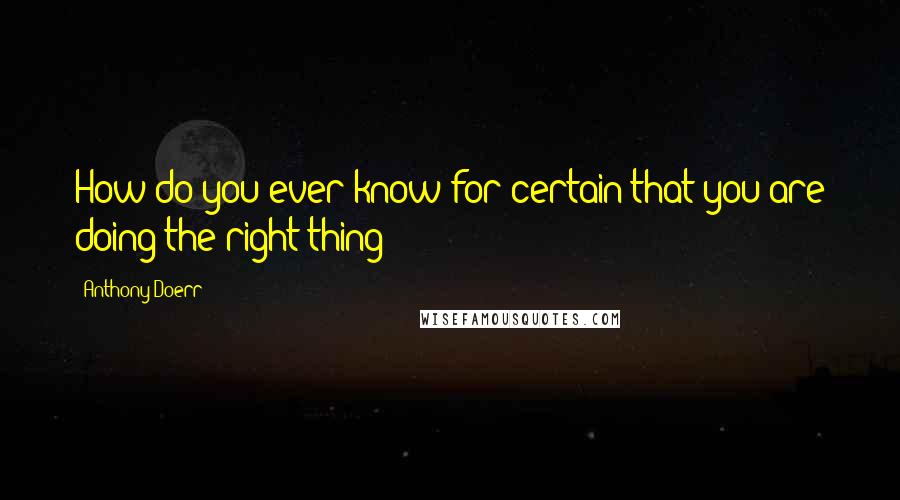 How do you ever know for certain that you are doing the right thing?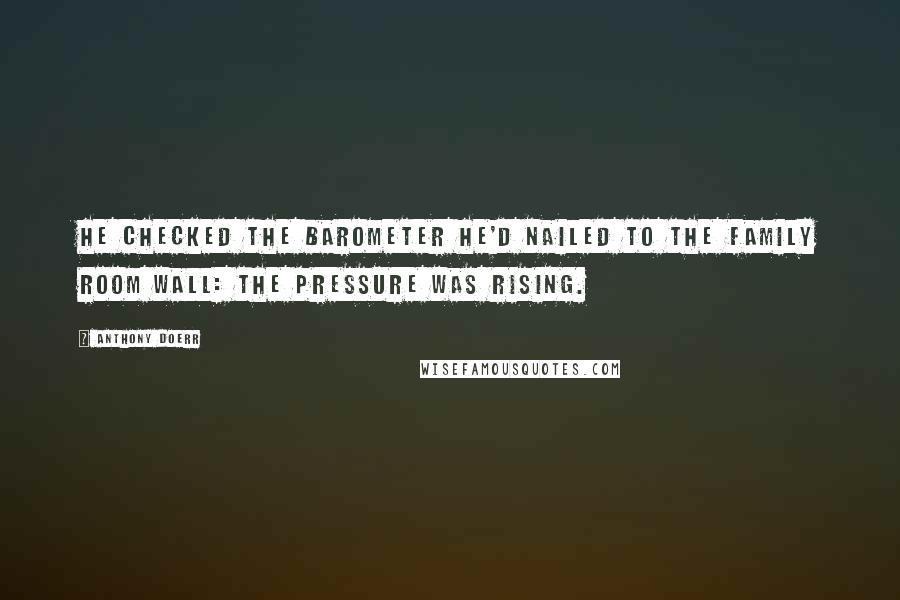 He checked the barometer he'd nailed to the family room wall: the pressure was rising.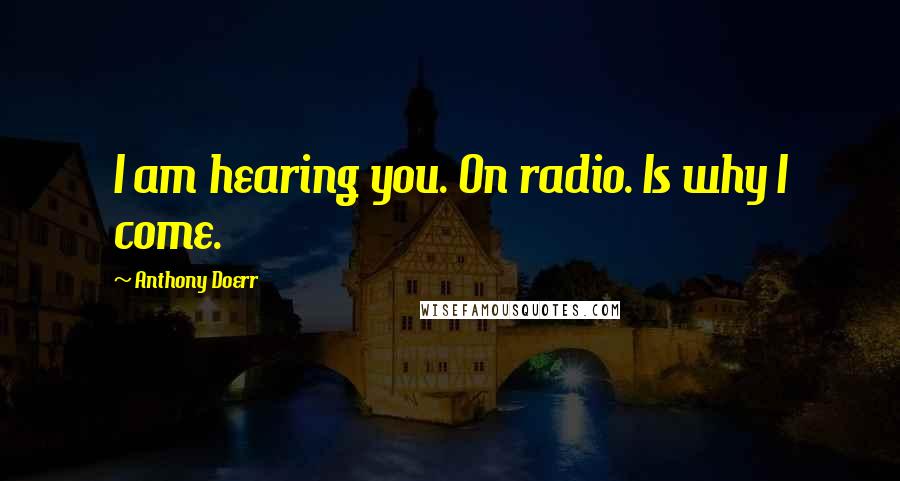 I am hearing you. On radio. Is why I come.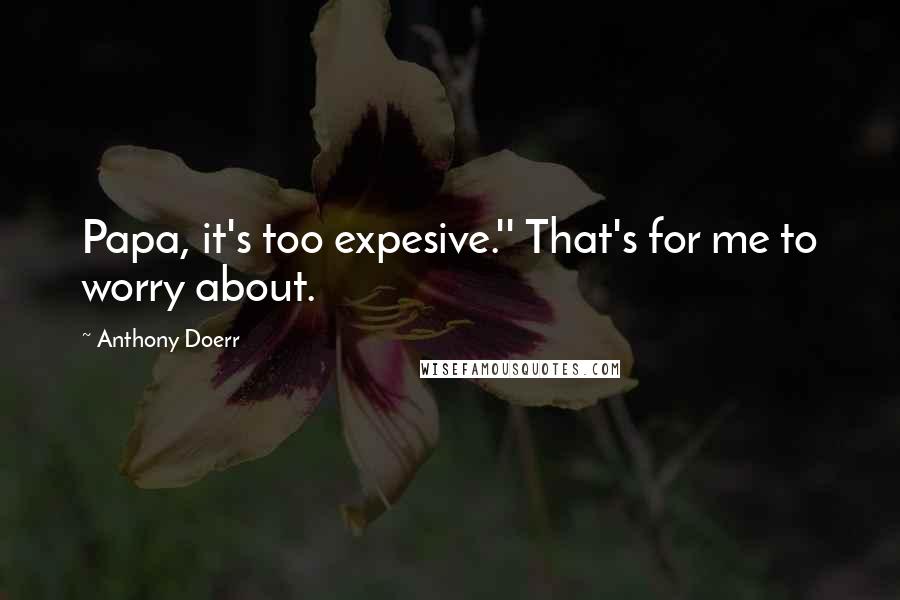 Papa, it's too expesive.'
' That's for me to worry about.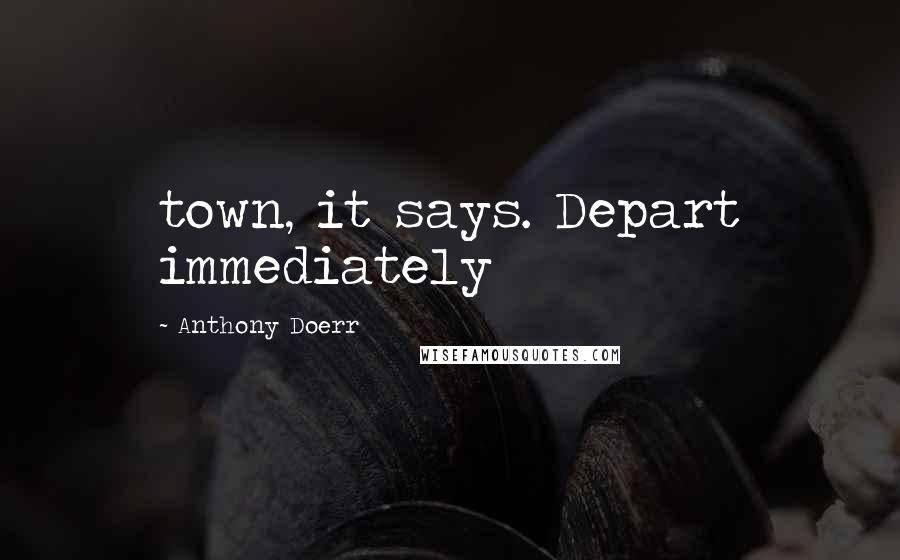 town, it says. Depart immediately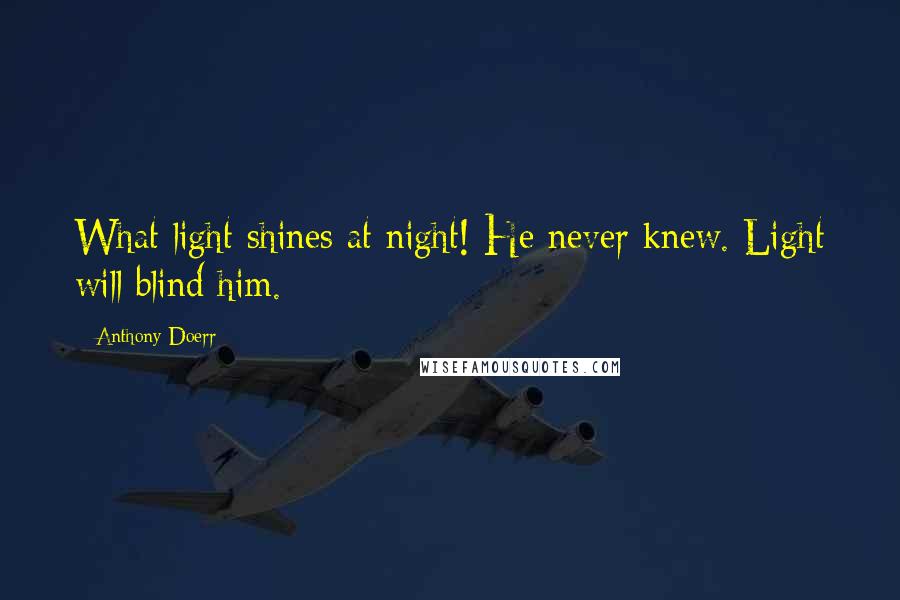 What light shines at night! He never knew. Light will blind him.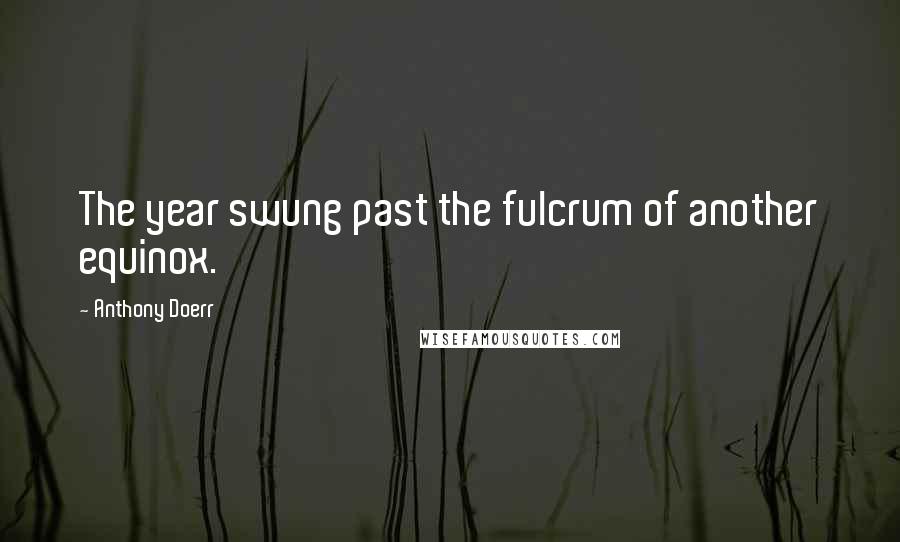 The year swung past the fulcrum of another equinox.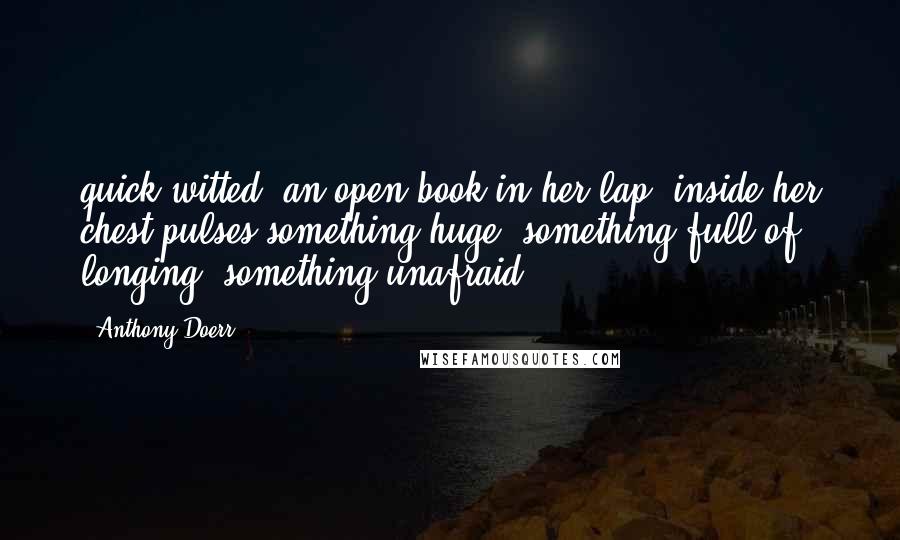 quick-witted, an open book in her lap; inside her chest pulses something huge, something full of longing, something unafraid.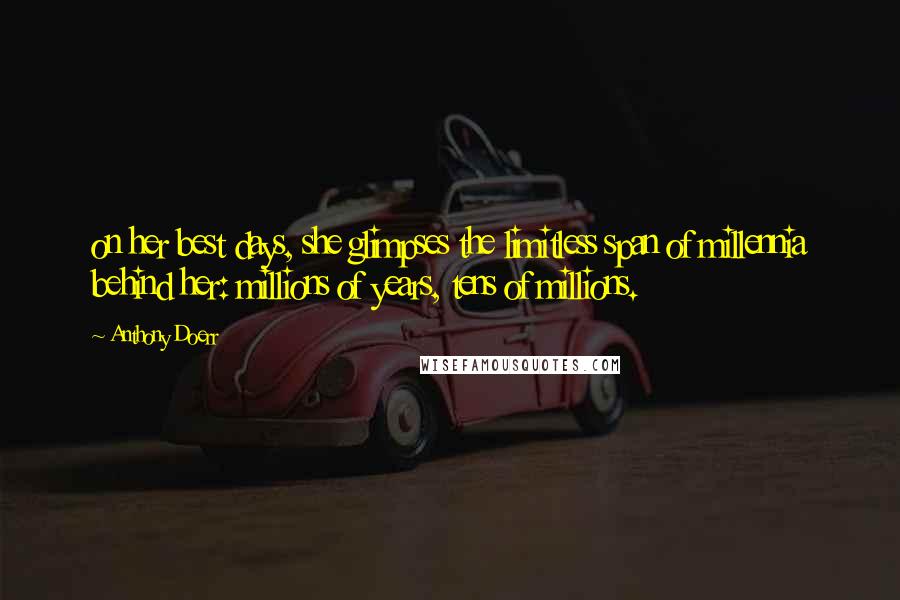 on her best days, she glimpses the limitless span of millennia behind her: millions of years, tens of millions.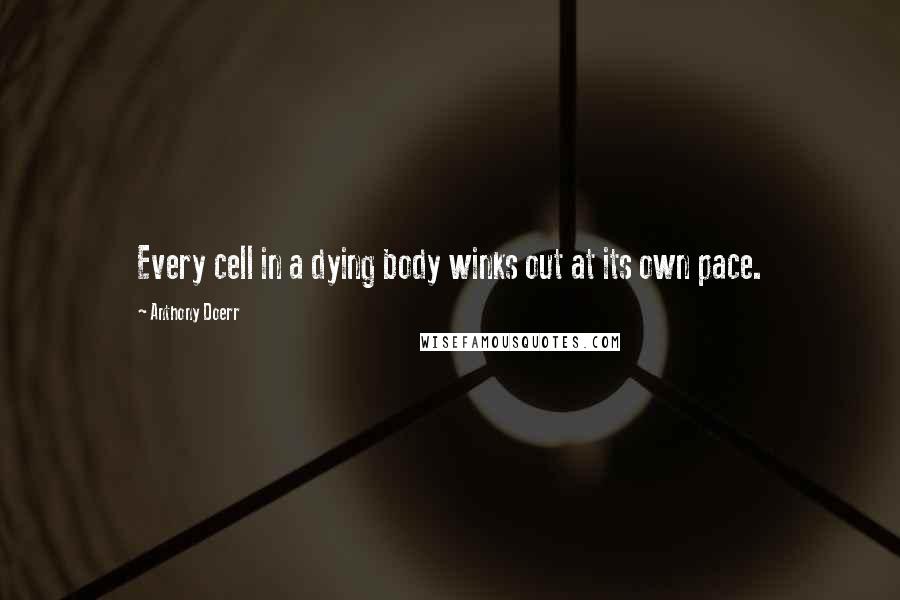 Every cell in a dying body winks out at its own pace.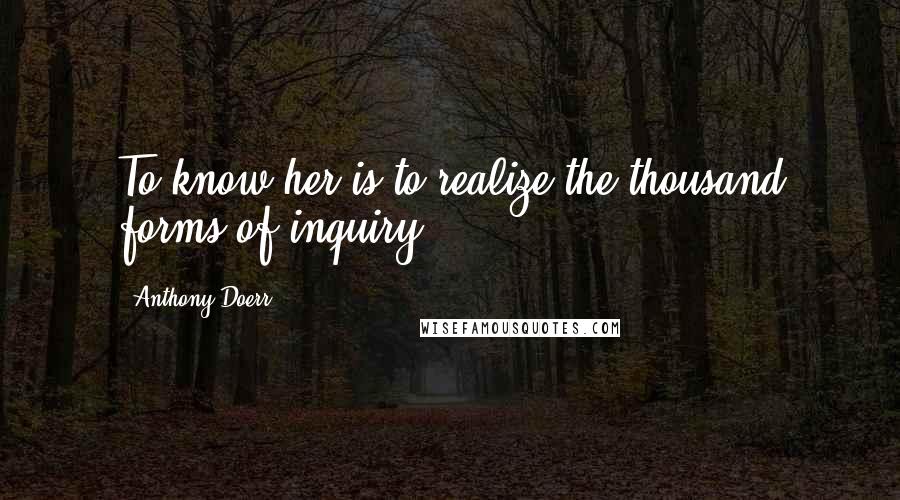 To know her is to realize the thousand forms of inquiry.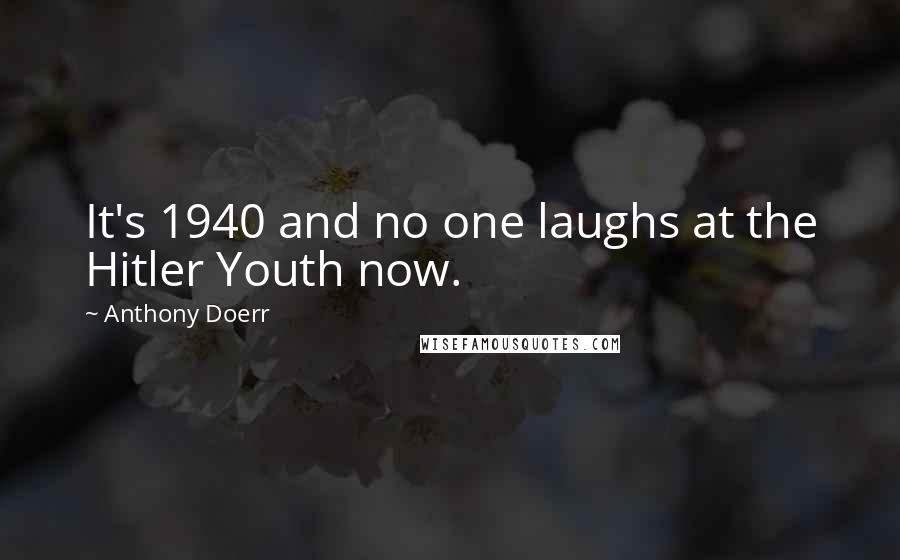 It's 1940 and no one laughs at the Hitler Youth now.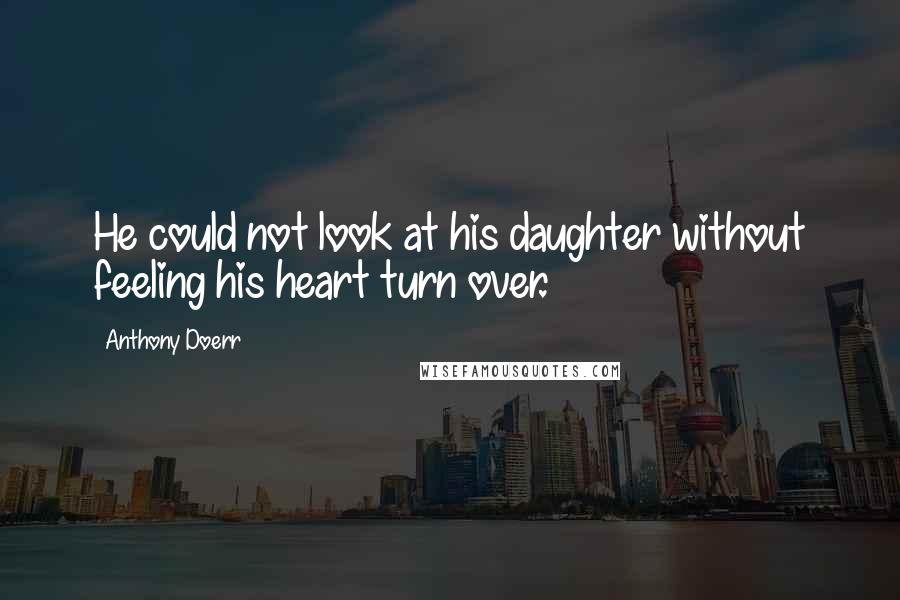 He could not look at his daughter without feeling his heart turn over.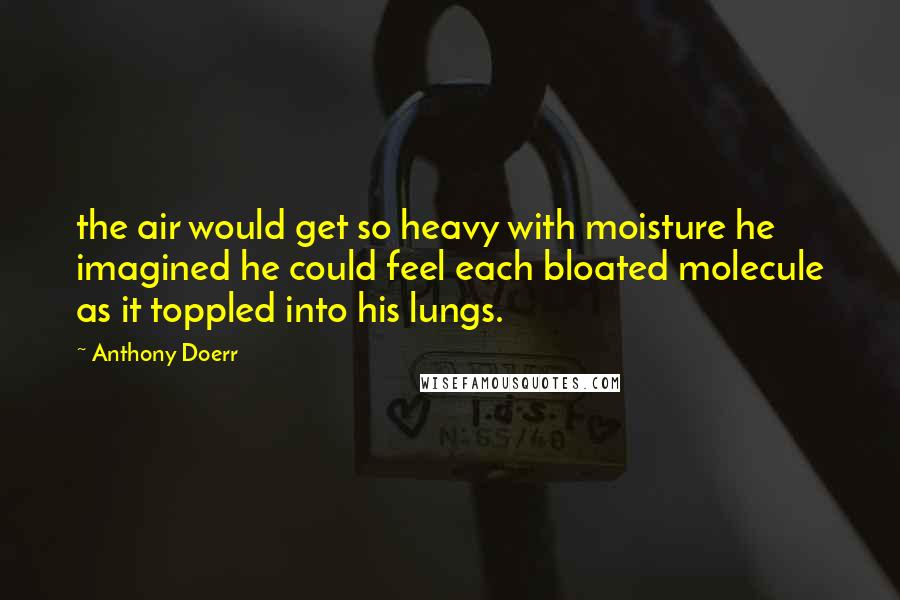 the air would get so heavy with moisture he imagined he could feel each bloated molecule as it toppled into his lungs.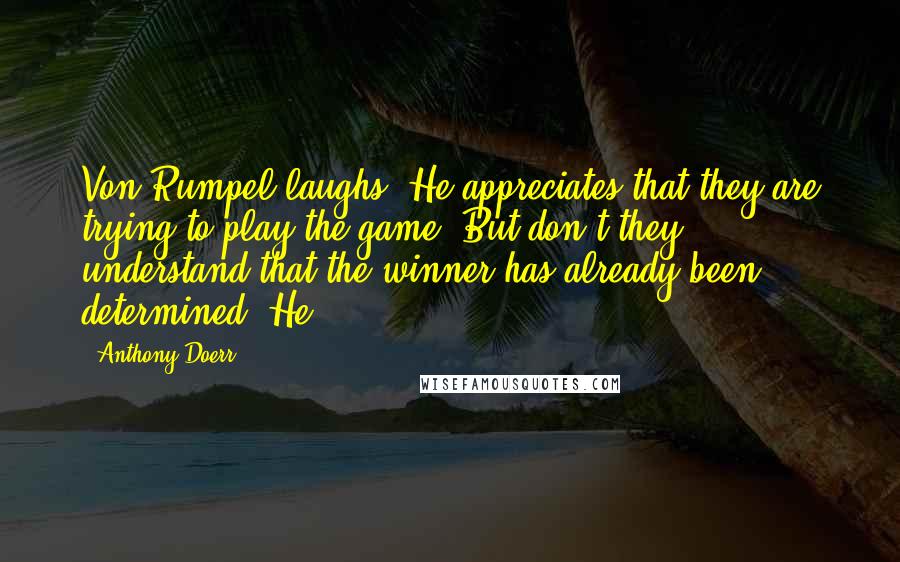 Von Rumpel laughs. He appreciates that they are trying to play the game. But don't they understand that the winner has already been determined? He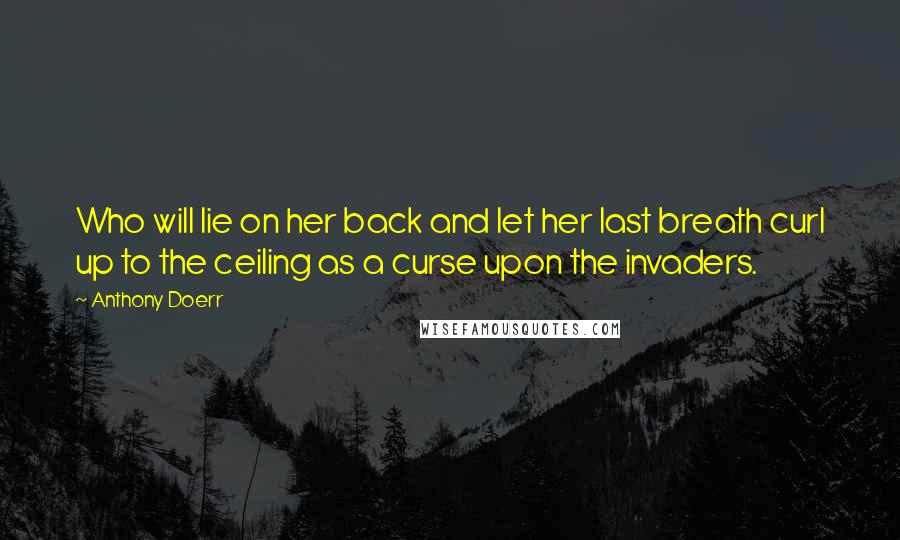 Who will lie on her back and let her last breath curl up to the ceiling as a curse upon the invaders.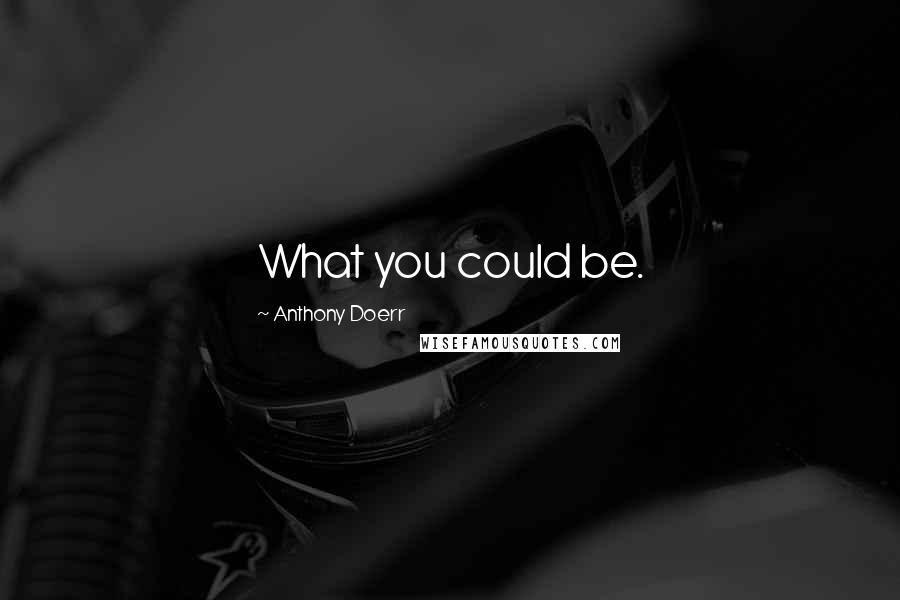 What you could be.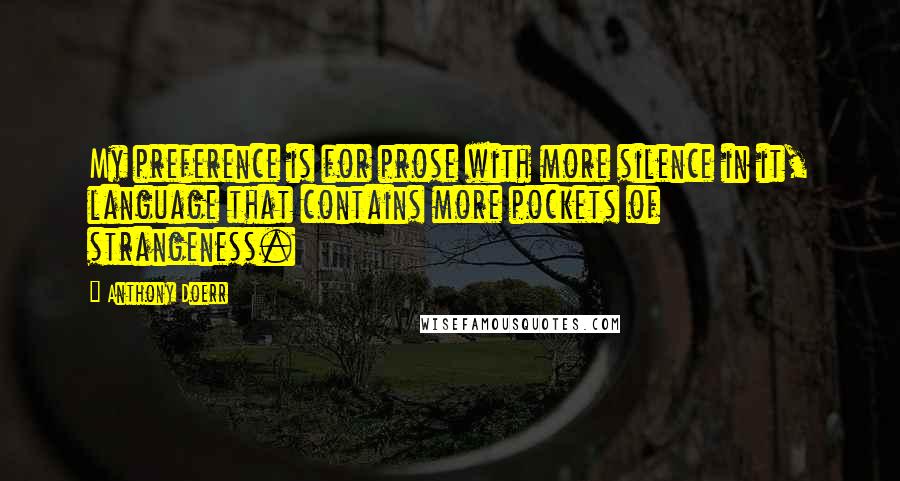 My preference is for prose with more silence in it, language that contains more pockets of strangeness.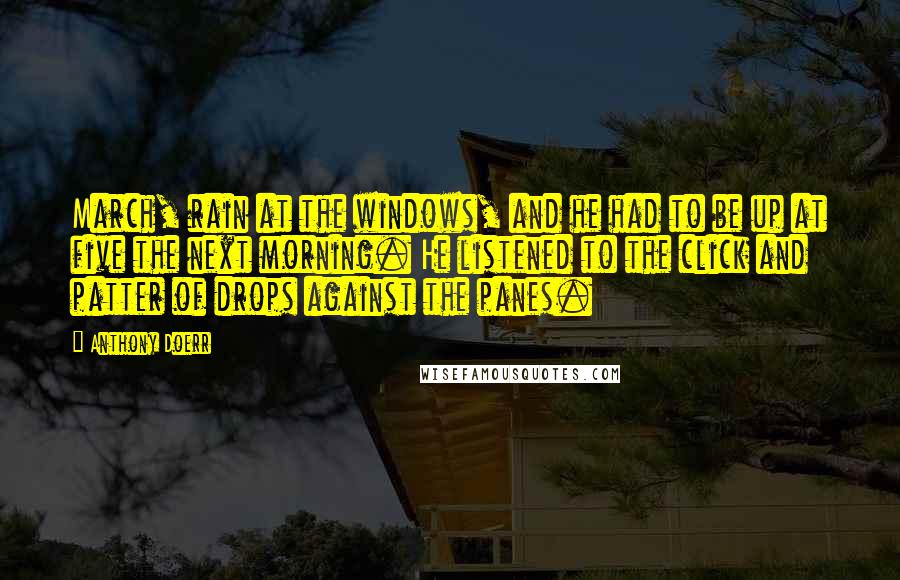 March, rain at the windows, and he had to be up at five the next morning. He listened to the click and patter of drops against the panes.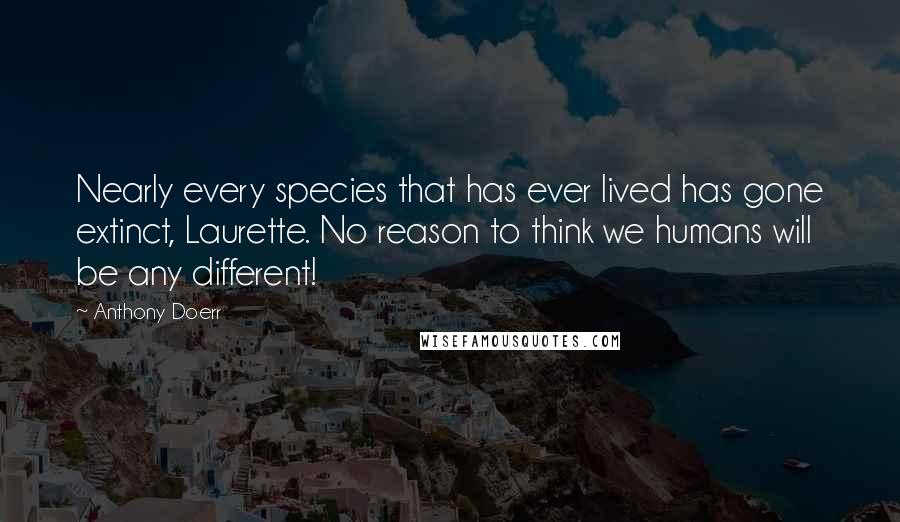 Nearly every species that has ever lived has gone extinct, Laurette. No reason to think we humans will be any different!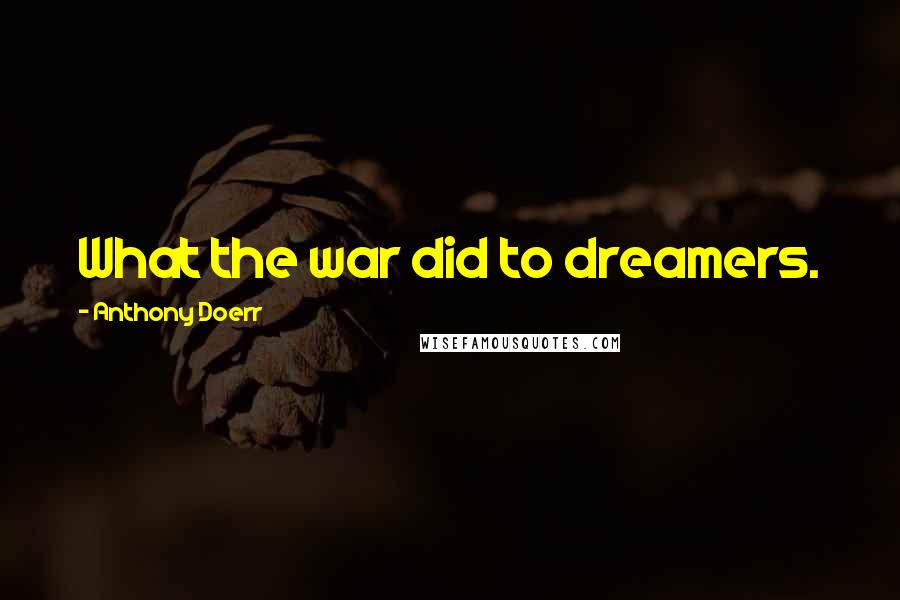 What the war did to dreamers.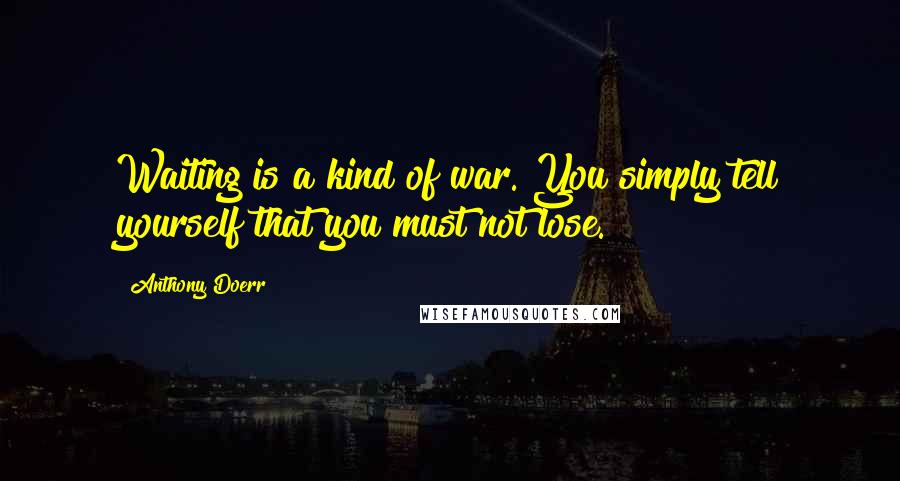 Waiting is a kind of war. You simply tell yourself that you must not lose.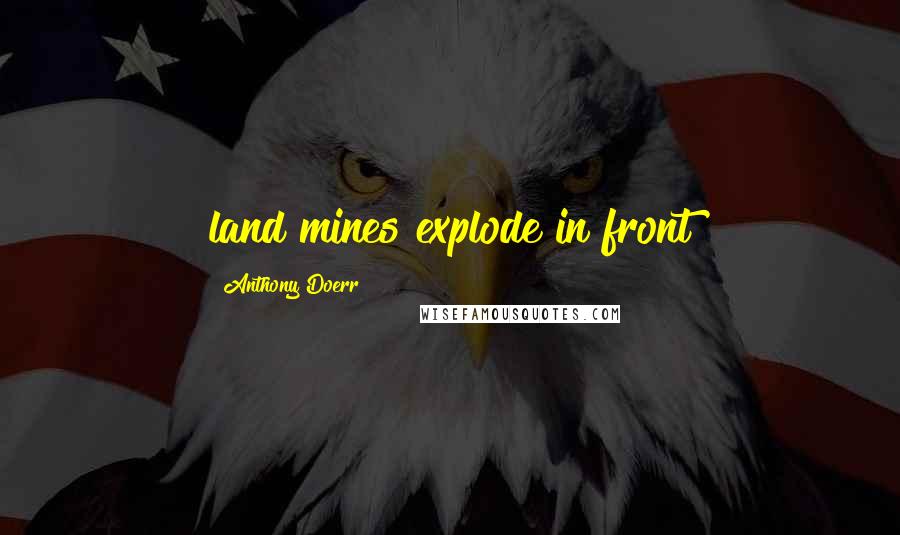 land mines explode in front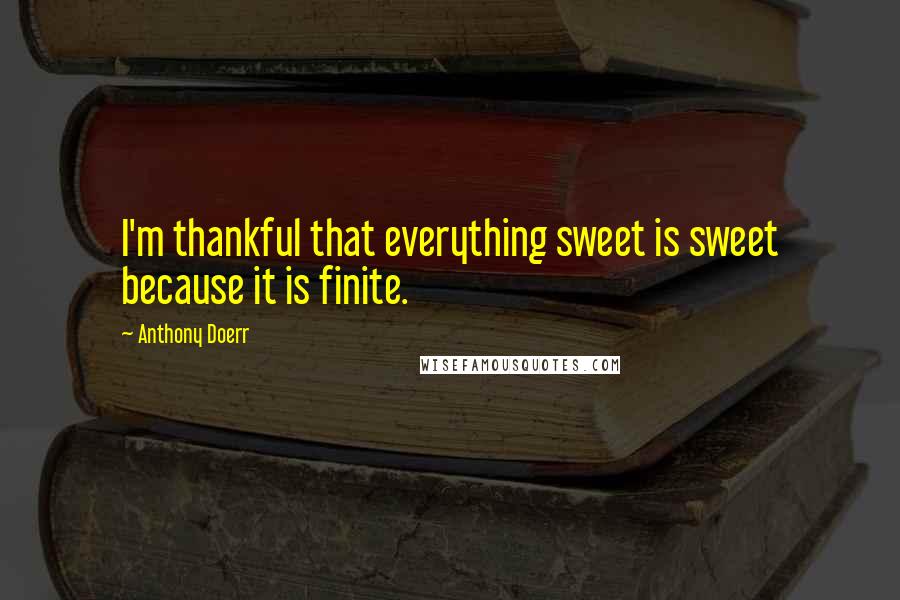 I'm thankful that everything sweet is sweet because it is finite.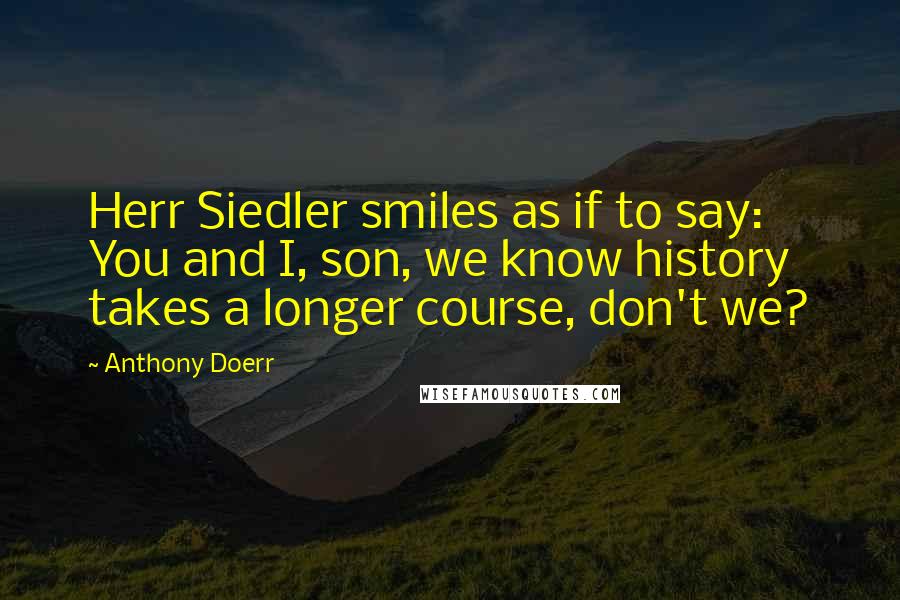 Herr Siedler smiles as if to say: You and I, son, we know history takes a longer course, don't we?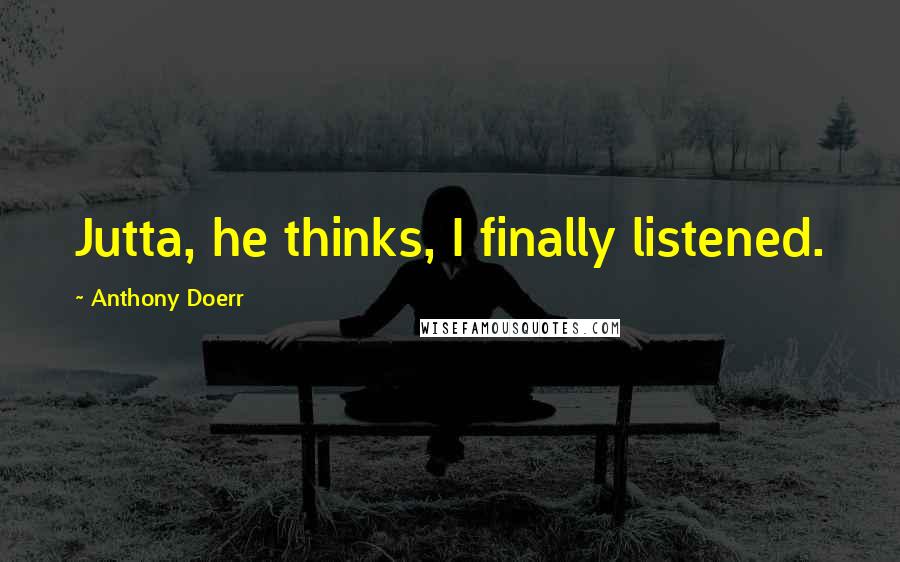 Jutta, he thinks, I finally listened.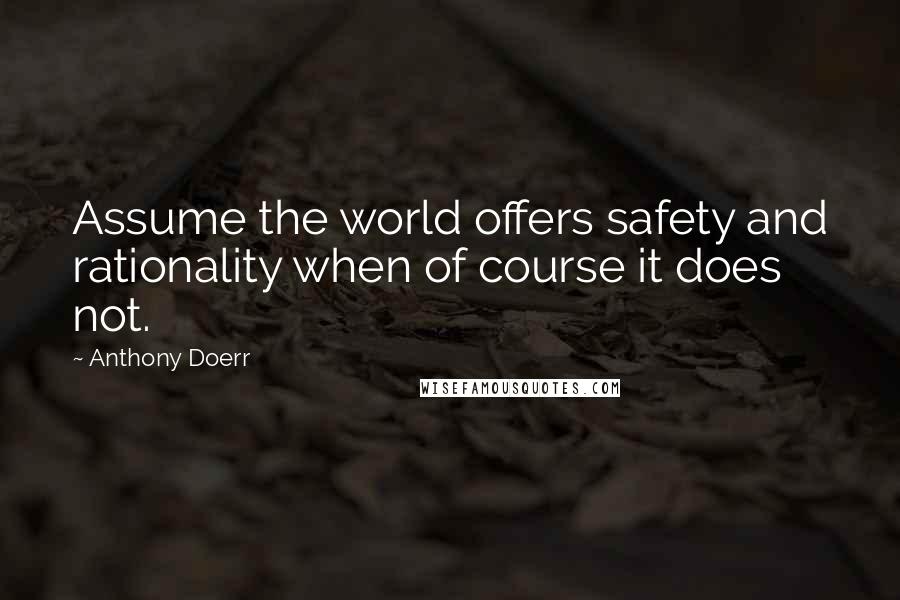 Assume the world offers safety and rationality when of course it does not.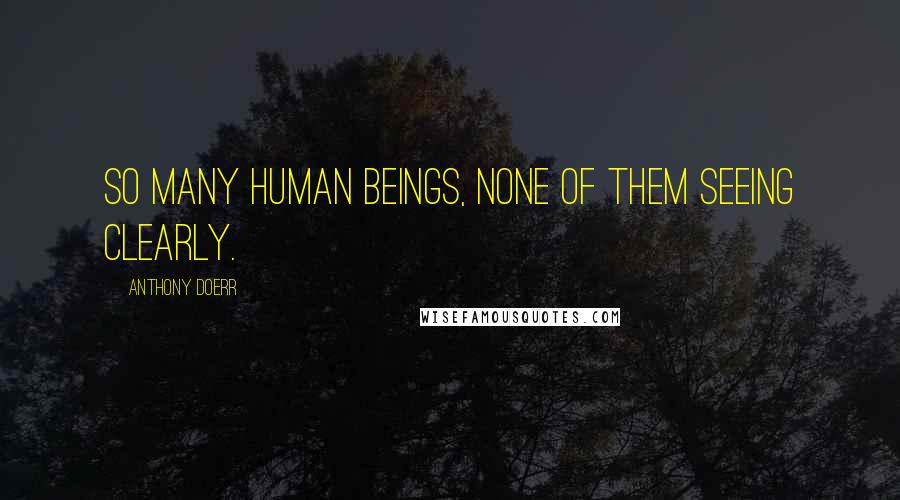 So many human beings, none of them seeing clearly.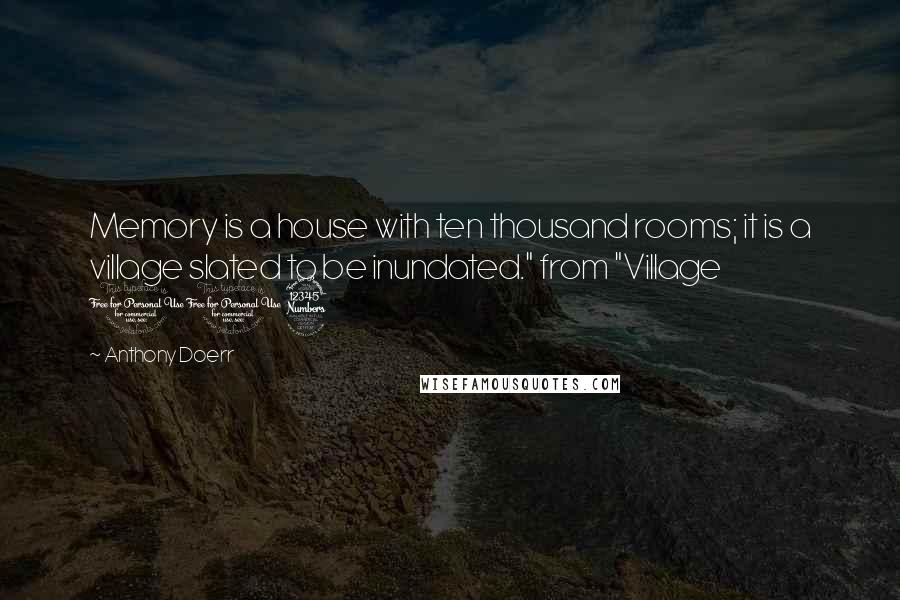 Memory is a house with ten thousand rooms; it is a village slated to be inundated." from "Village 113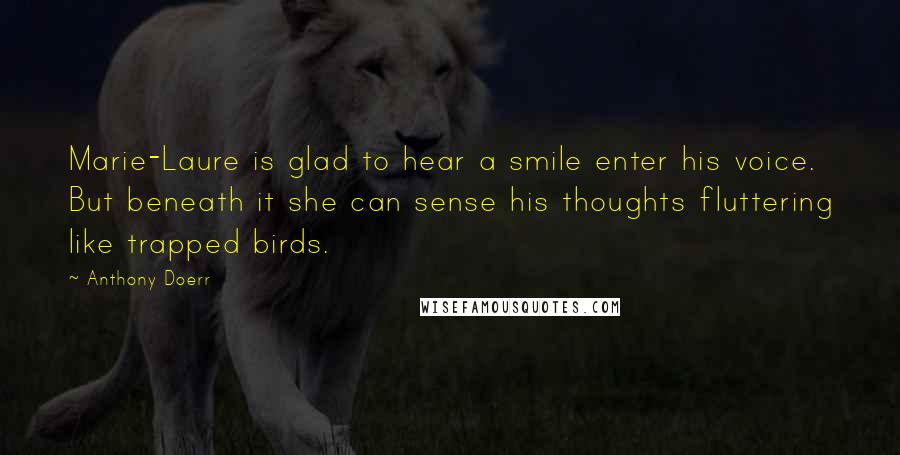 Marie-Laure is glad to hear a smile enter his voice. But beneath it she can sense his thoughts fluttering like trapped birds.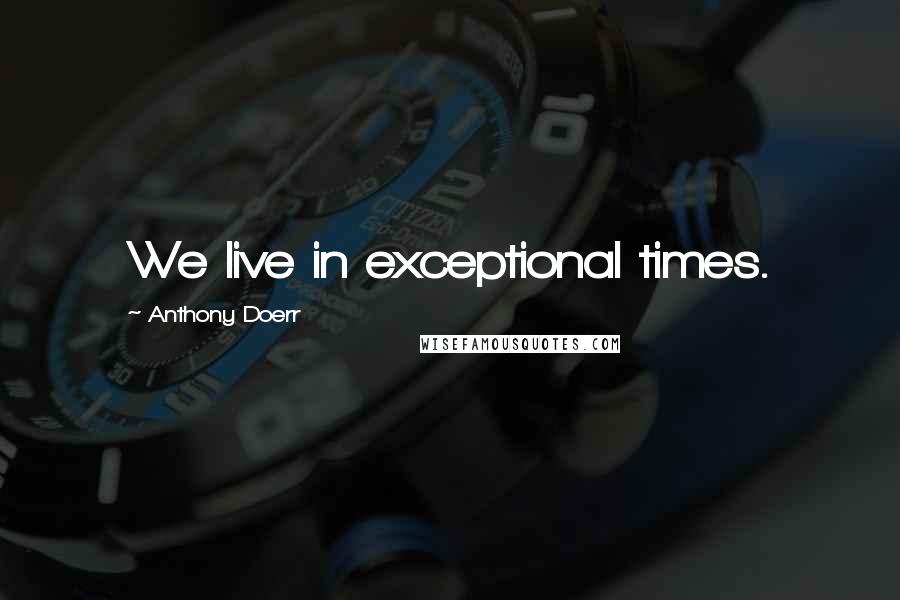 We live in exceptional times.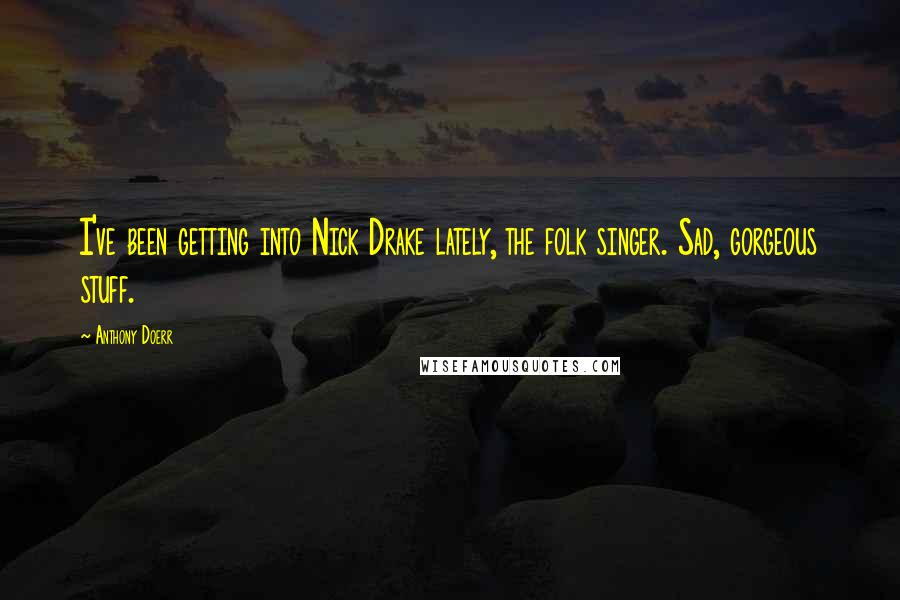 I've been getting into Nick Drake lately, the folk singer. Sad, gorgeous stuff.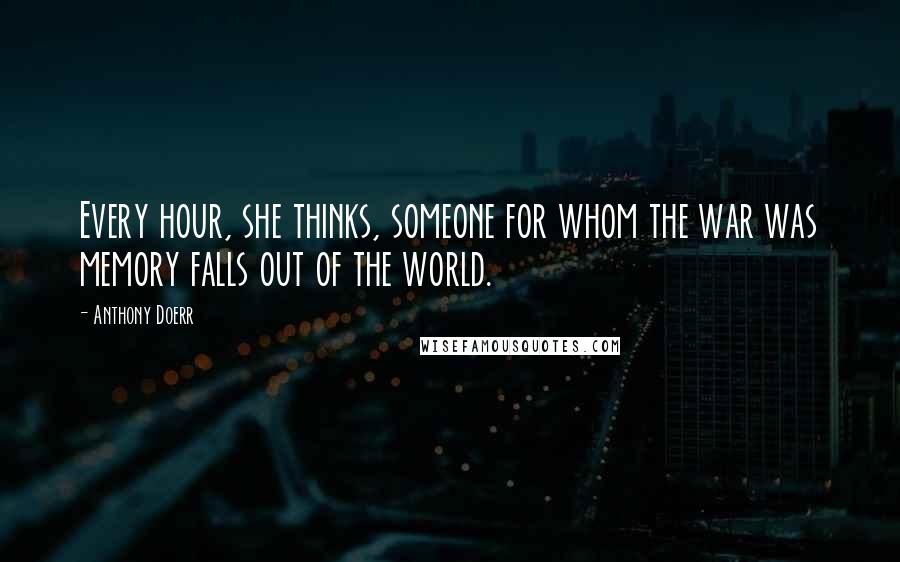 Every hour, she thinks, someone for whom the war was memory falls out of the world.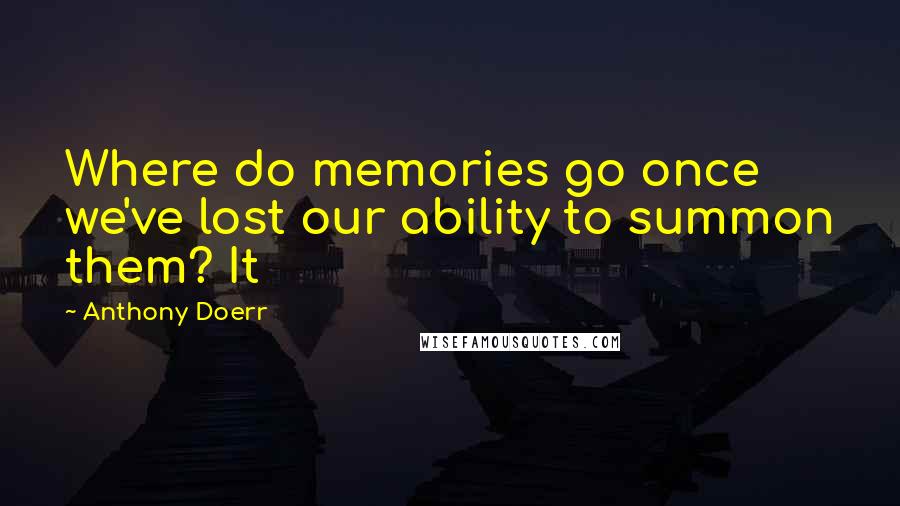 Where do memories go once we've lost our ability to summon them? It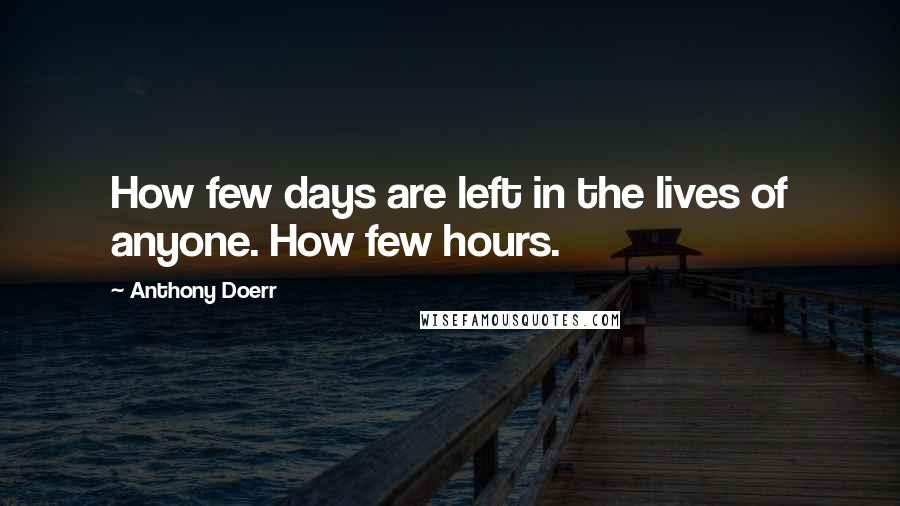 How few days are left in the lives of anyone. How few hours.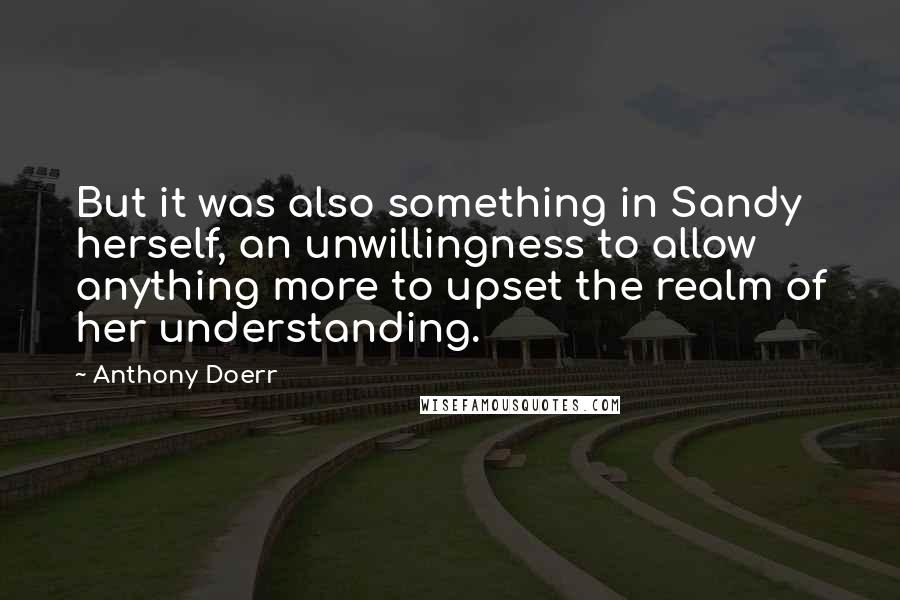 But it was also something in Sandy herself, an unwillingness to allow anything more to upset the realm of her understanding.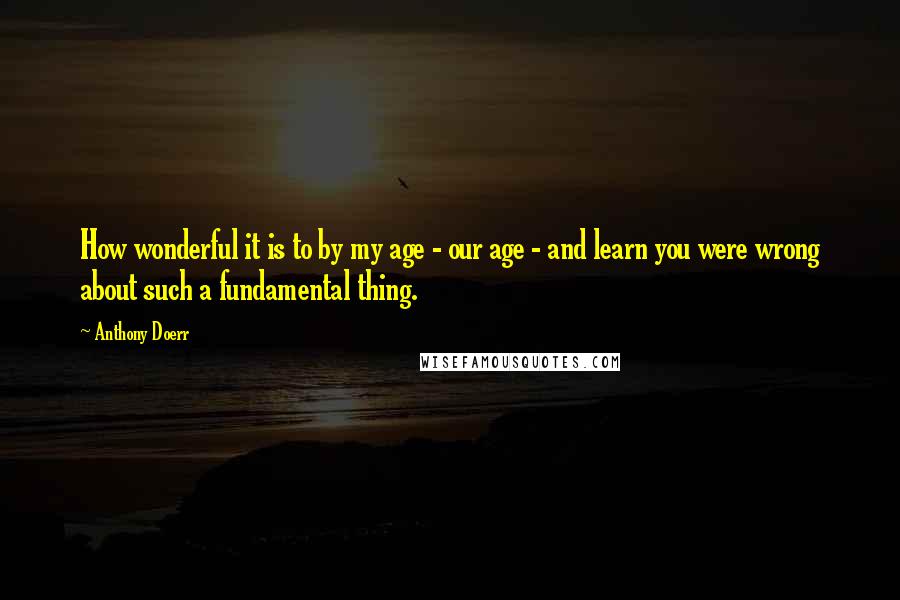 How wonderful it is to by my age - our age - and learn you were wrong about such a fundamental thing.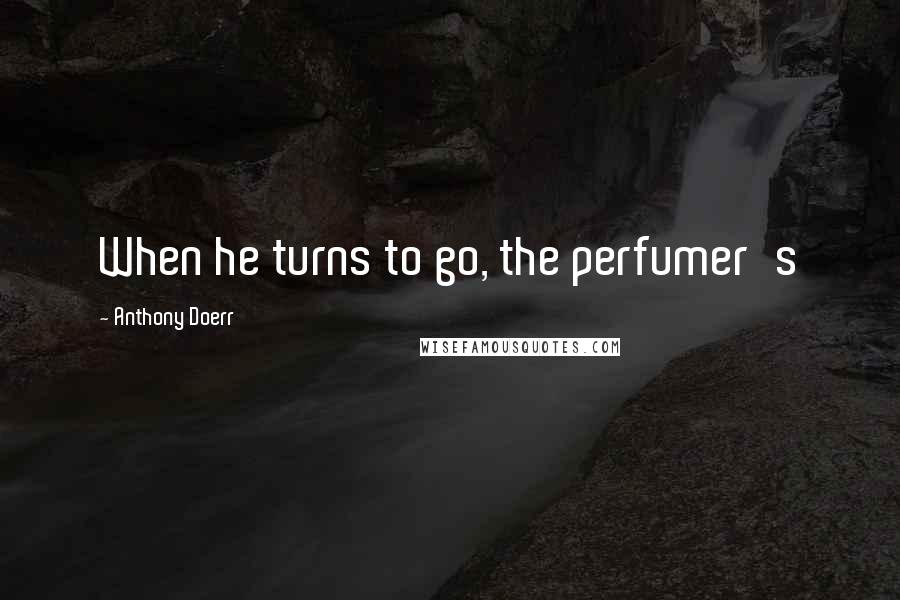 When he turns to go, the perfumer's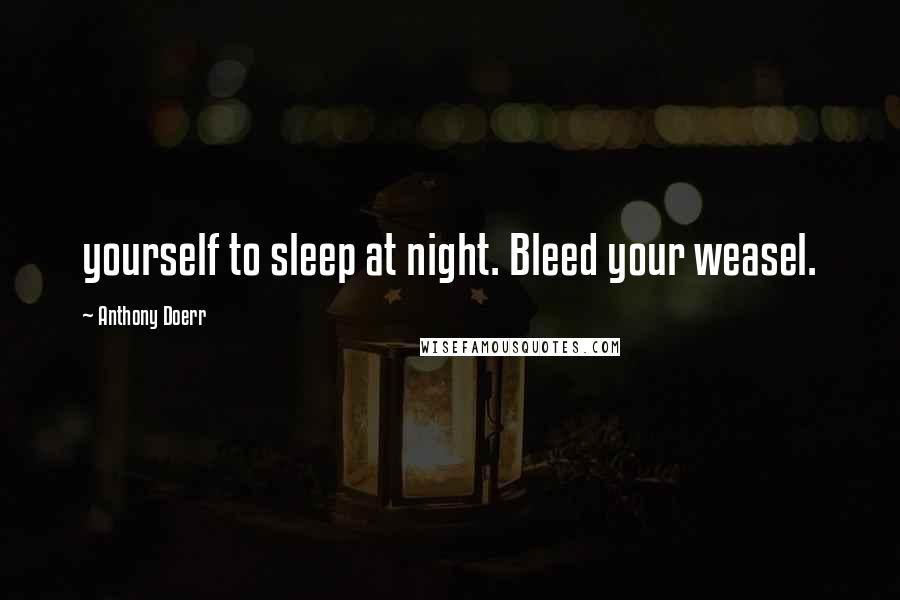 yourself to sleep at night. Bleed your weasel.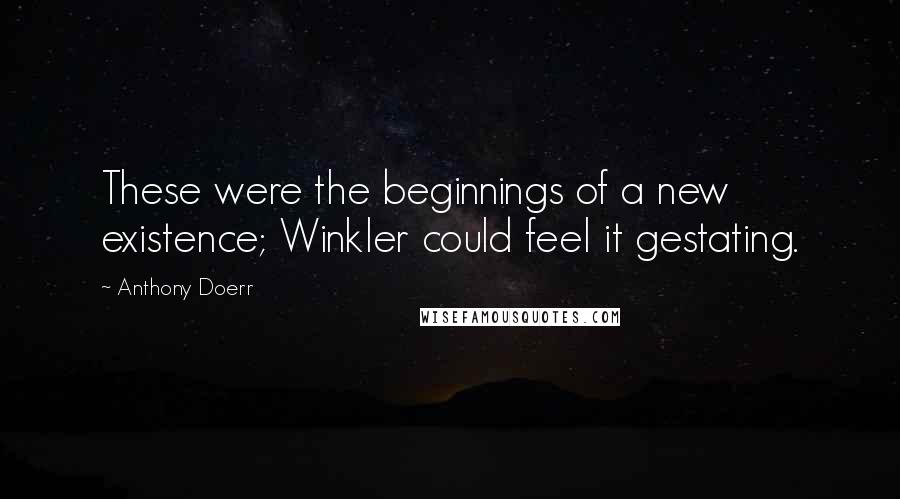 These were the beginnings of a new existence; Winkler could feel it gestating.
she'd left, feeling the emptiness of the big theater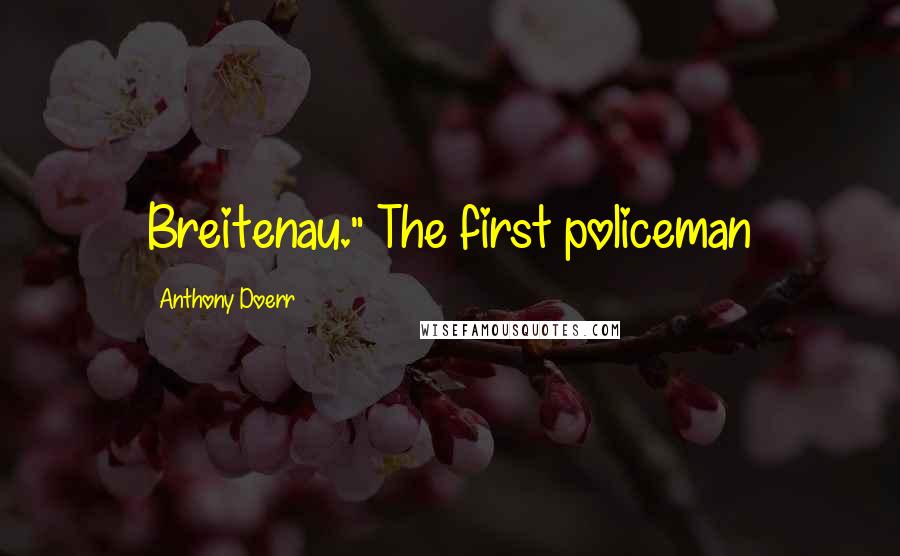 Breitenau." The first policeman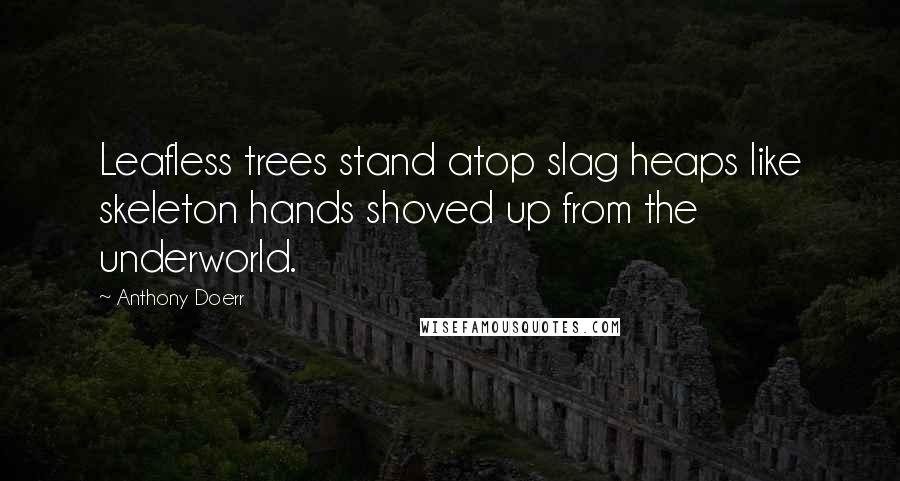 Leafless trees stand atop slag heaps like skeleton hands shoved up from the underworld.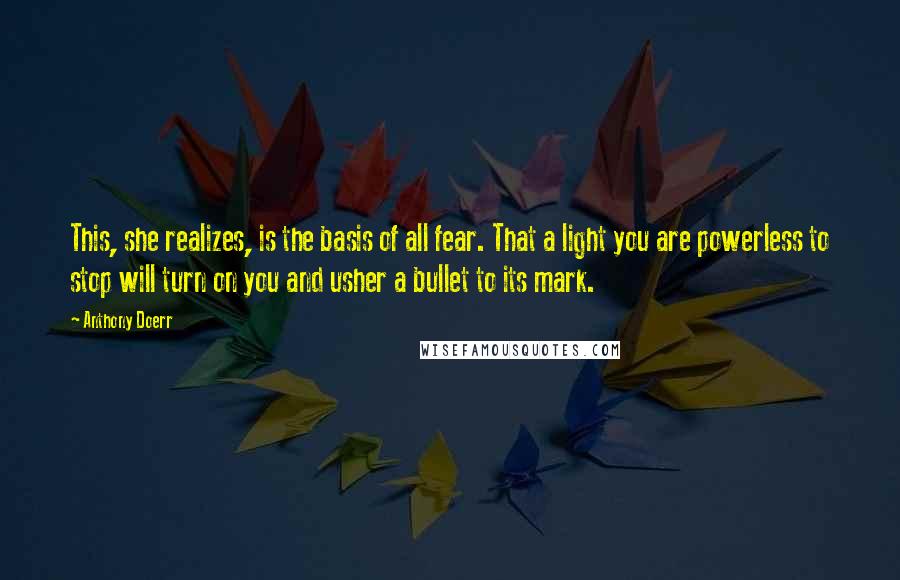 This, she realizes, is the basis of all fear. That a light you are powerless to stop will turn on you and usher a bullet to its mark.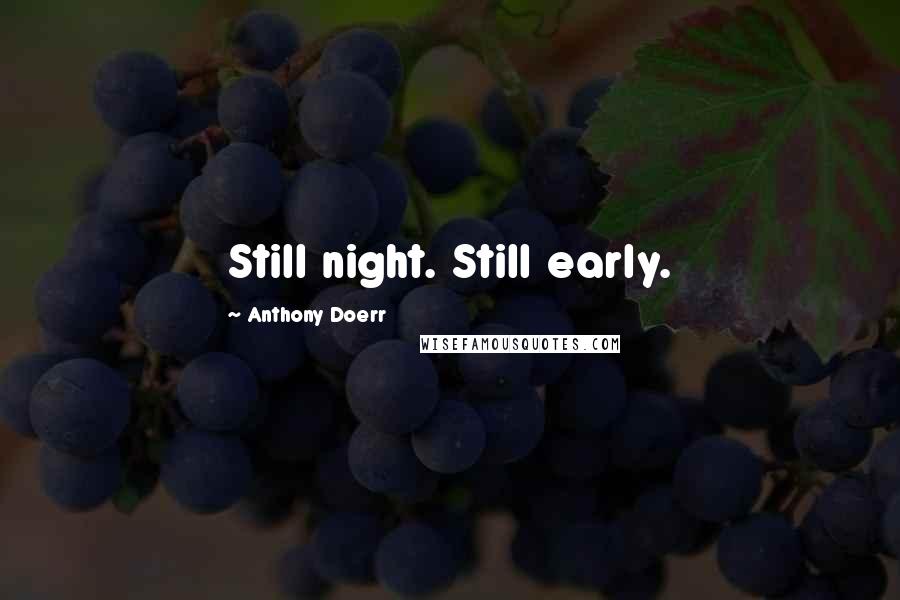 Still night. Still early.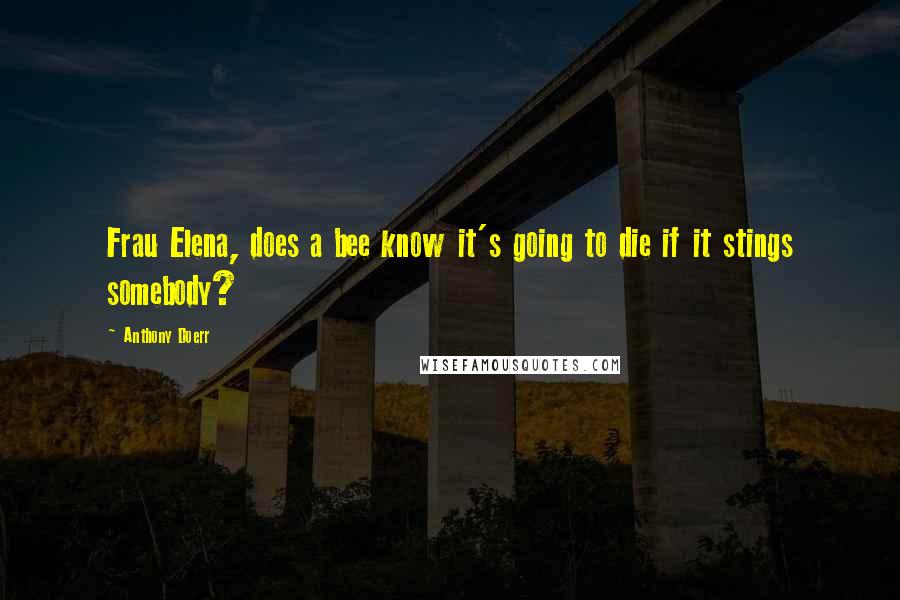 Frau Elena, does a bee know it's going to die if it stings somebody?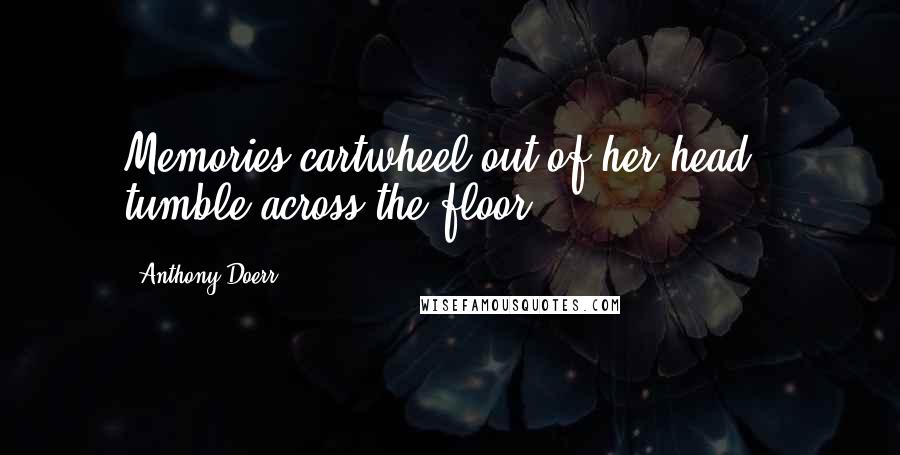 Memories cartwheel out of her head & tumble across the floor.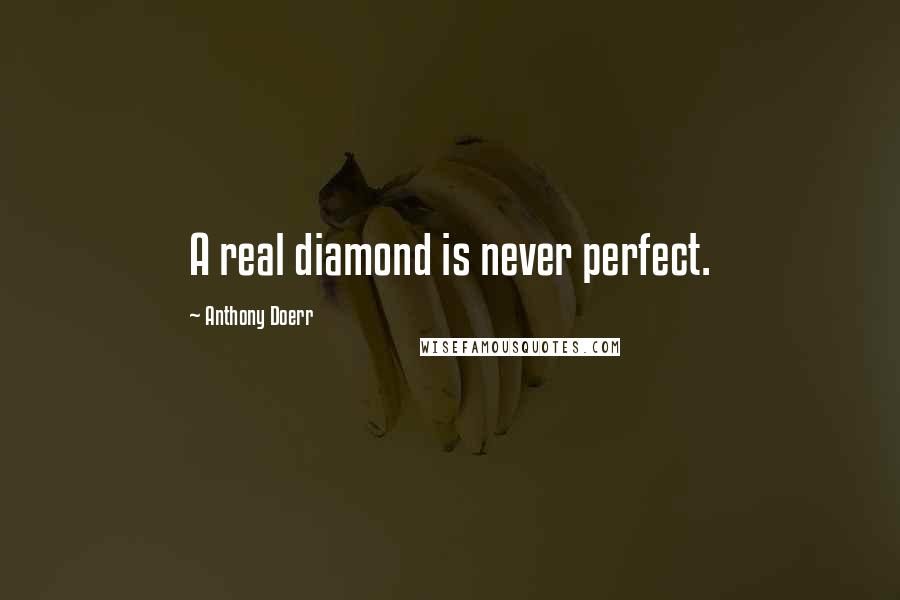 A real diamond is never perfect.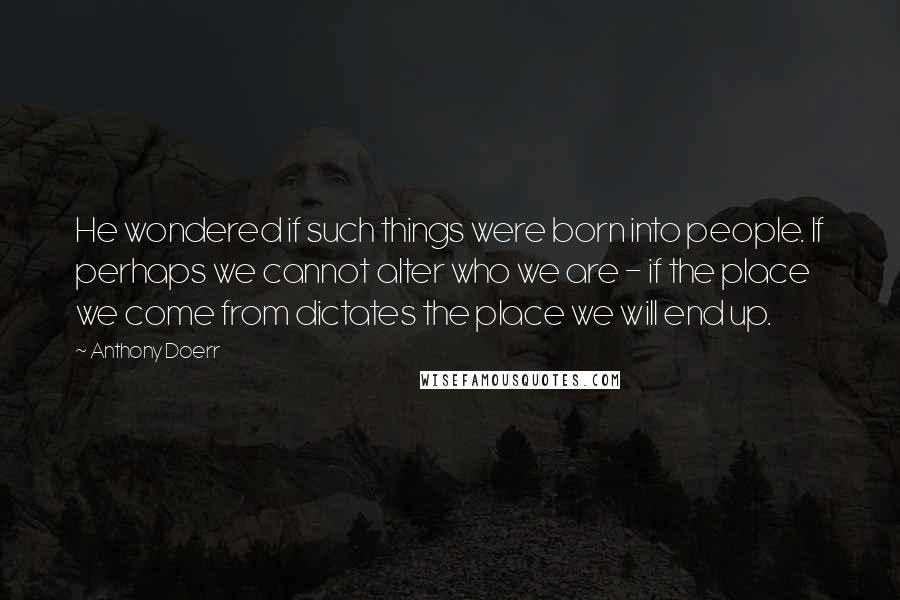 He wondered if such things were born into people. If perhaps we cannot alter who we are - if the place we come from dictates the place we will end up.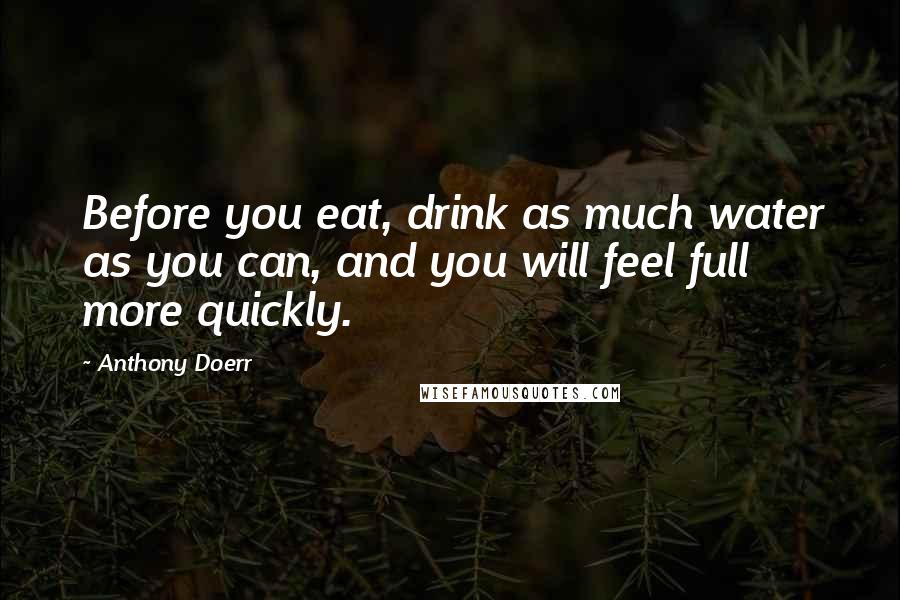 Before you eat, drink as much water as you can, and you will feel full more quickly.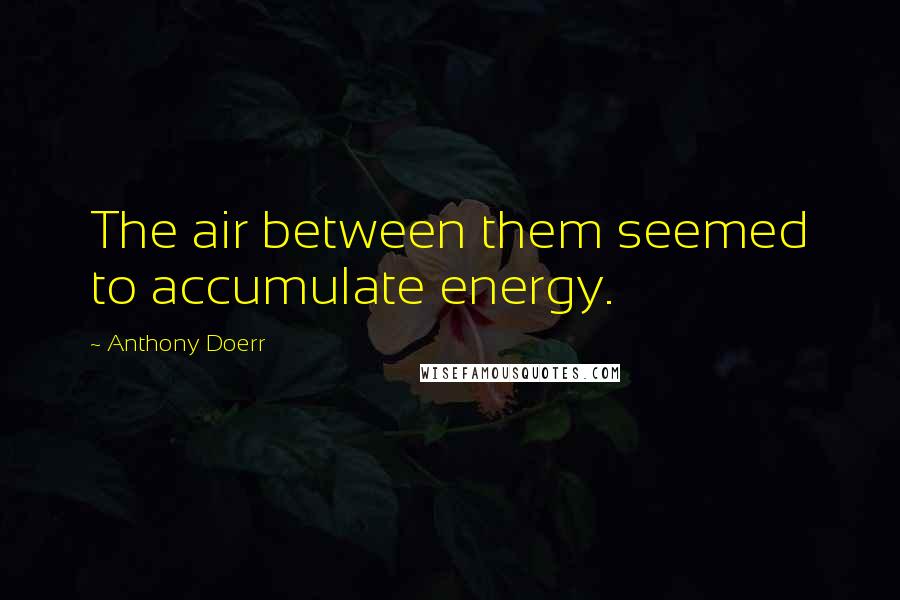 The air between them seemed to accumulate energy.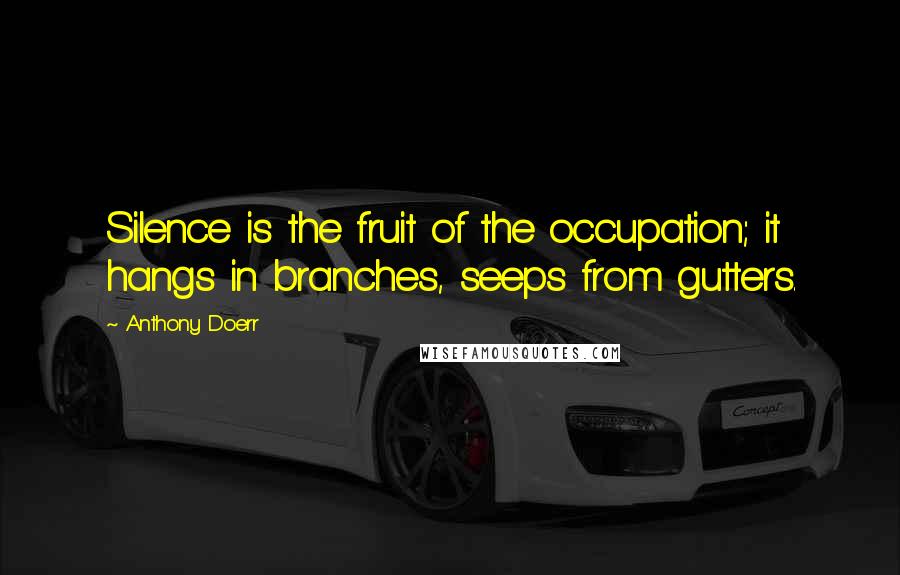 Silence is the fruit of the occupation; it hangs in branches, seeps from gutters.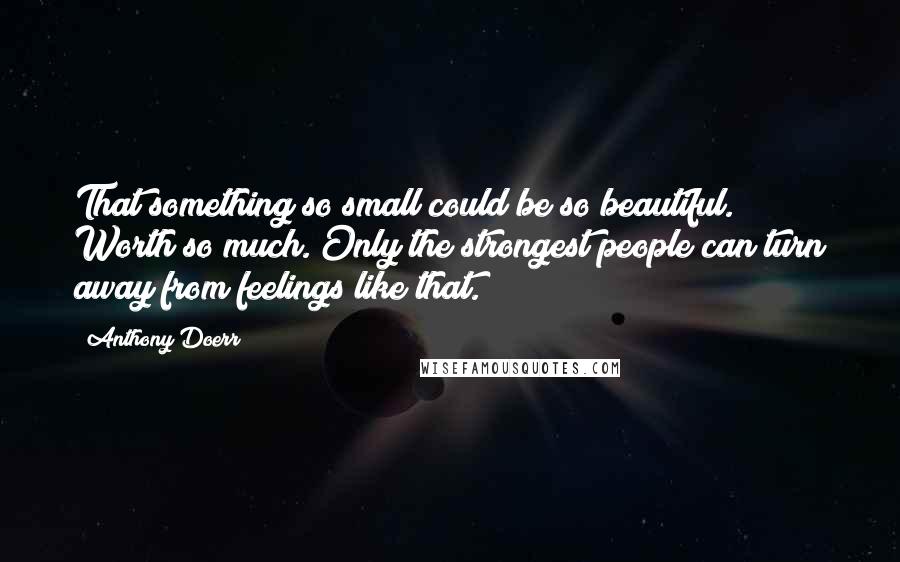 That something so small could be so beautiful. Worth so much. Only the strongest people can turn away from feelings like that.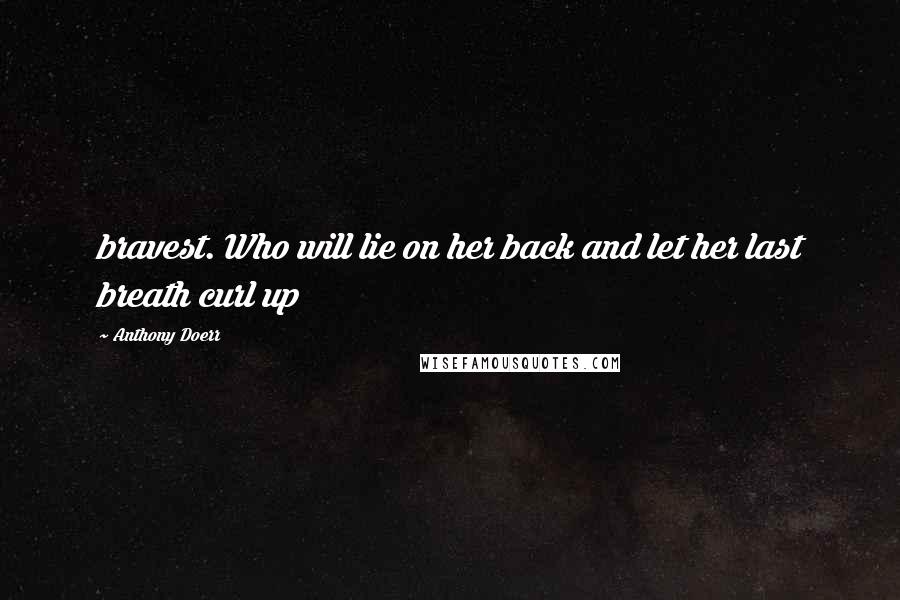 bravest. Who will lie on her back and let her last breath curl up
Travel definitely affects me as a writer.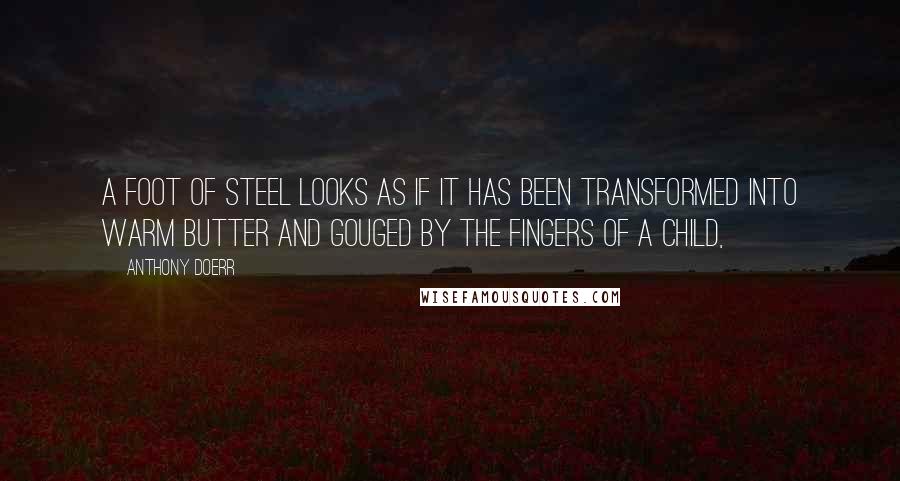 A foot of steel looks as if it has been transformed into warm butter and gouged by the fingers of a child,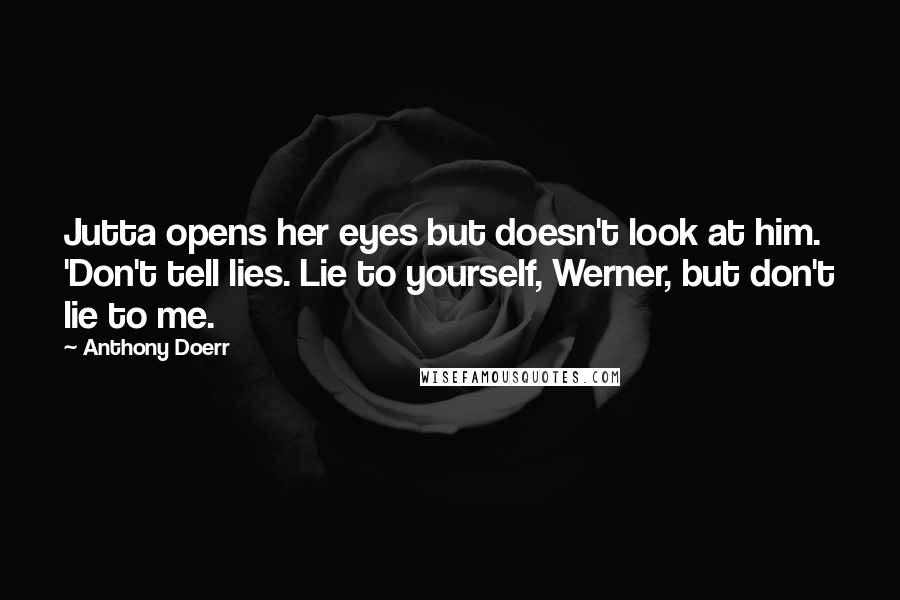 Jutta opens her eyes but doesn't look at him. 'Don't tell lies. Lie to yourself, Werner, but don't lie to me.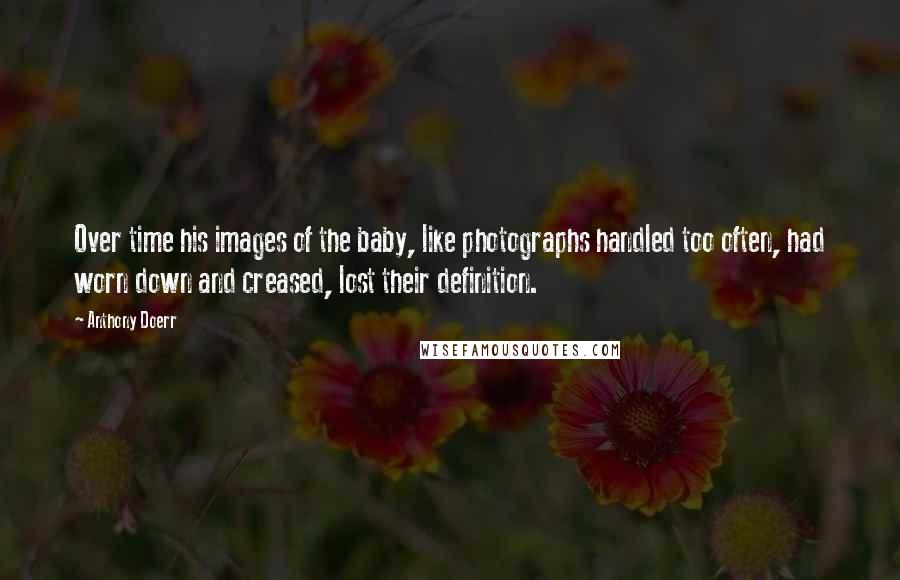 Over time his images of the baby, like photographs handled too often, had worn down and creased, lost their definition.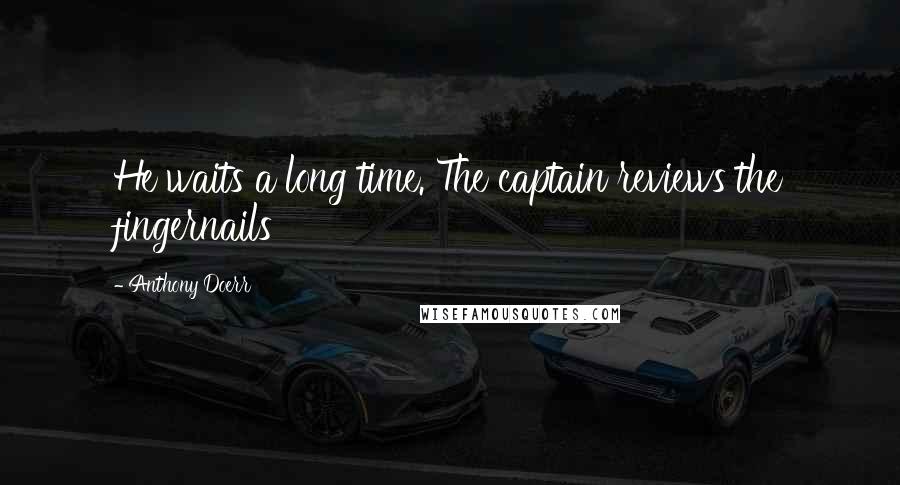 He waits a long time. The captain reviews the fingernails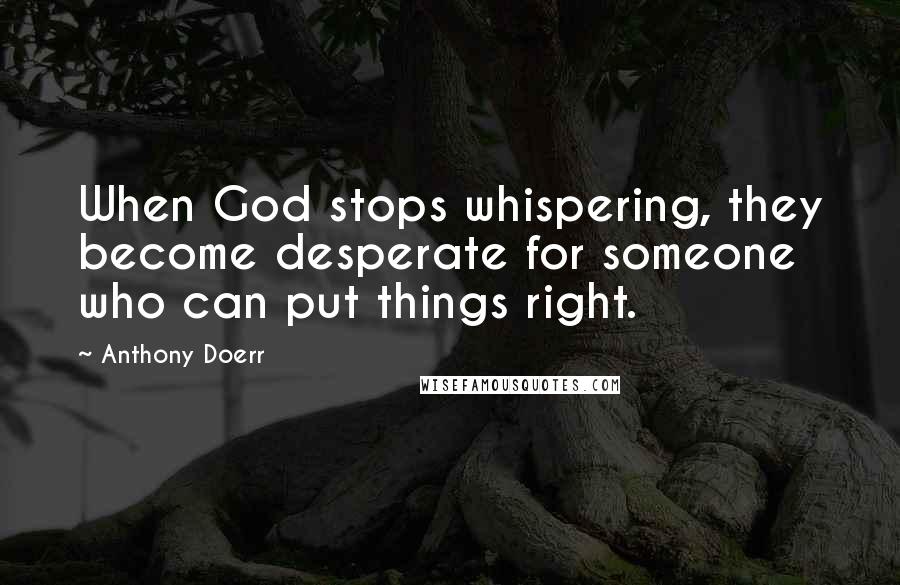 When God stops whispering, they become desperate for someone who can put things right.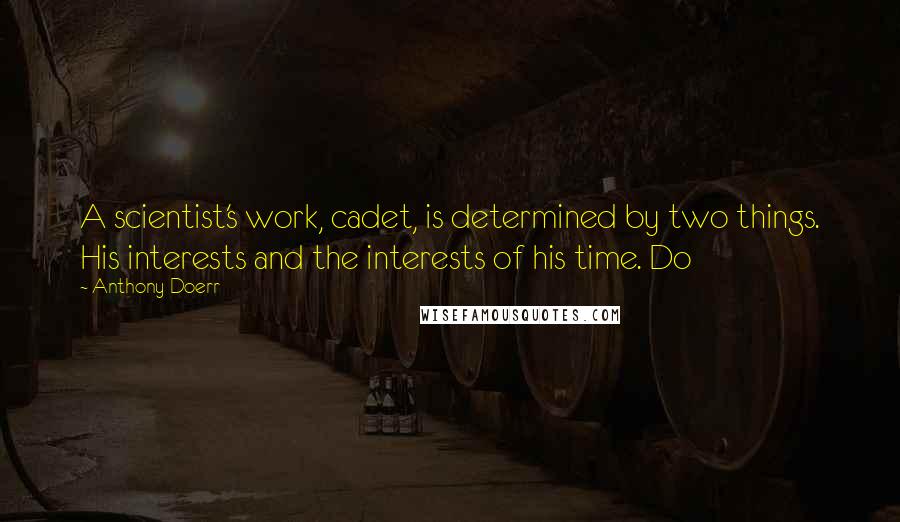 A scientist's work, cadet, is determined by two things. His interests and the interests of his time. Do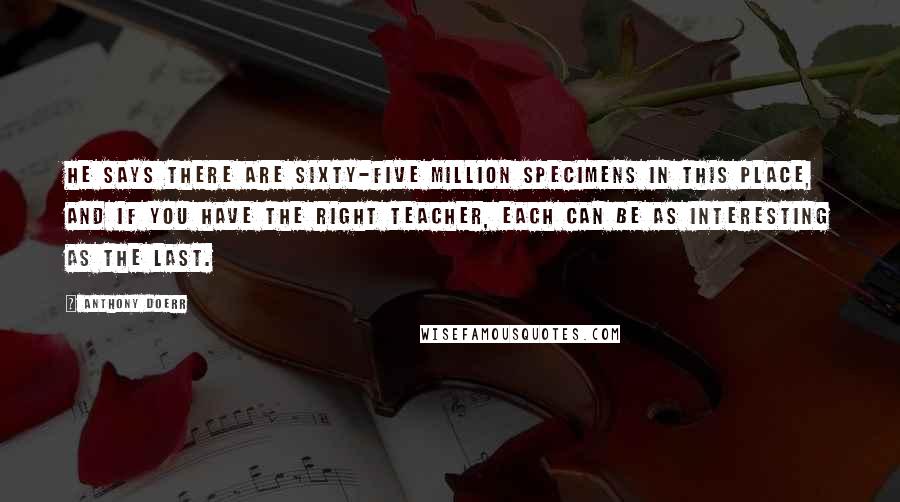 He says there are sixty-five million specimens in this place, and if you have the right teacher, each can be as interesting as the last.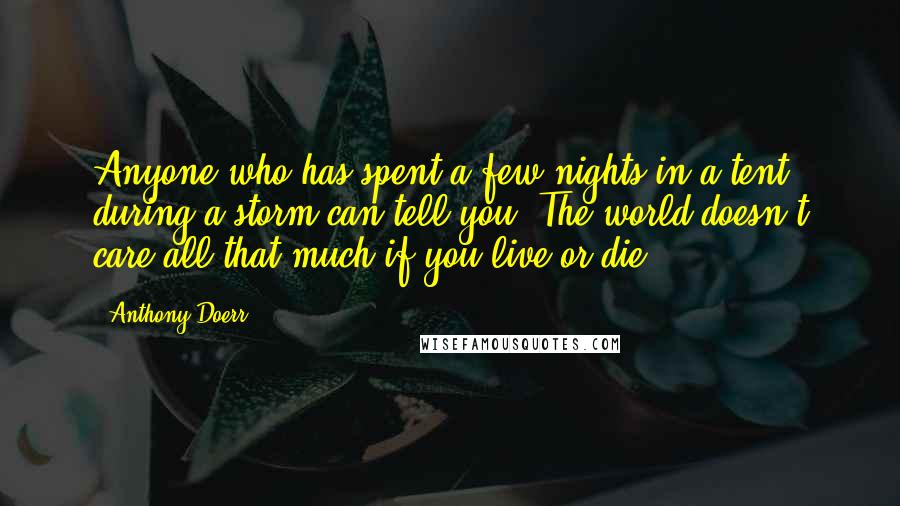 Anyone who has spent a few nights in a tent during a storm can tell you: The world doesn't care all that much if you live or die.
Rain falls so lightly that it seems indistinguishable from fog.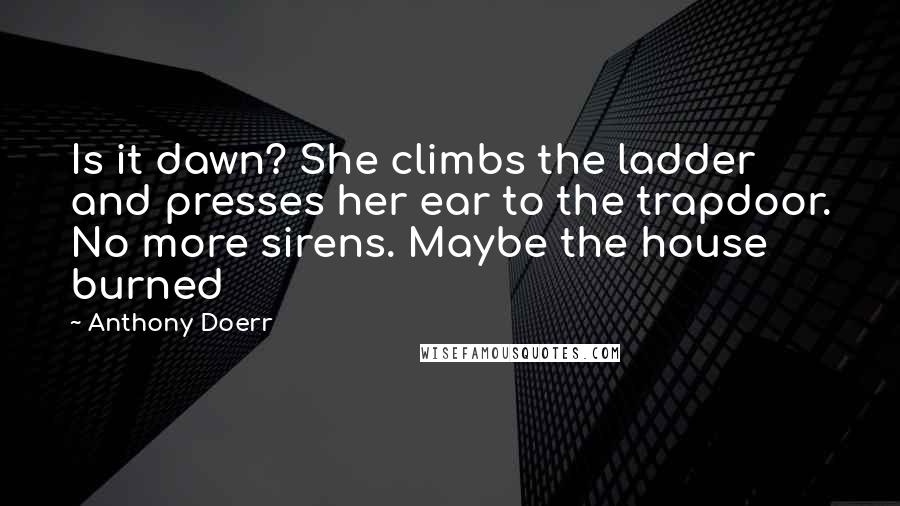 Is it dawn? She climbs the ladder and presses her ear to the trapdoor. No more sirens. Maybe the house burned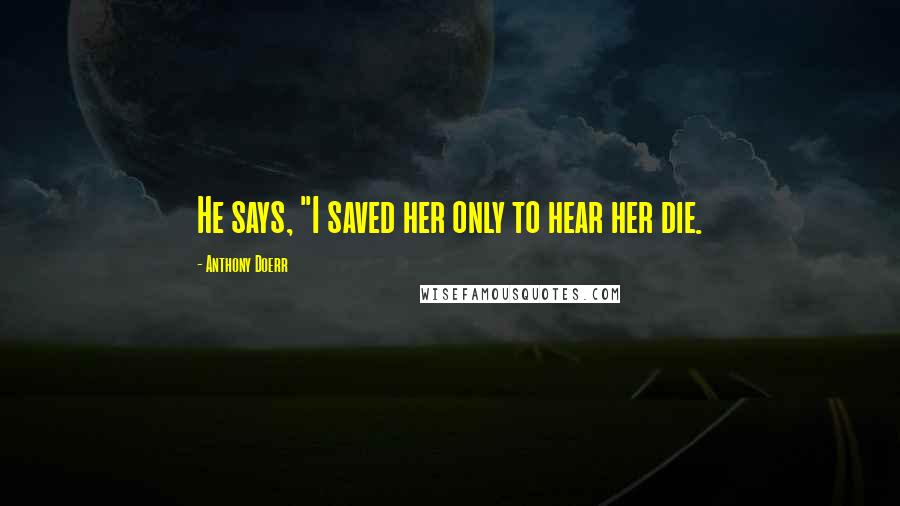 He says, "I saved her only to hear her die.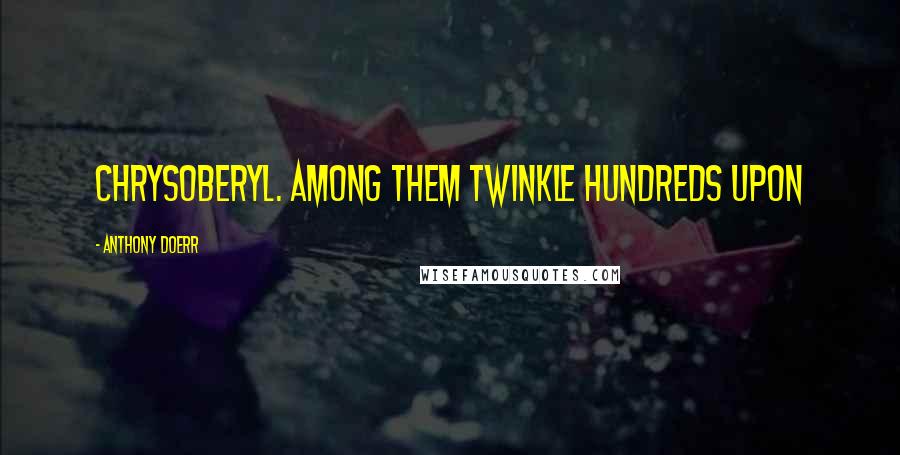 Chrysoberyl. Among them twinkle hundreds upon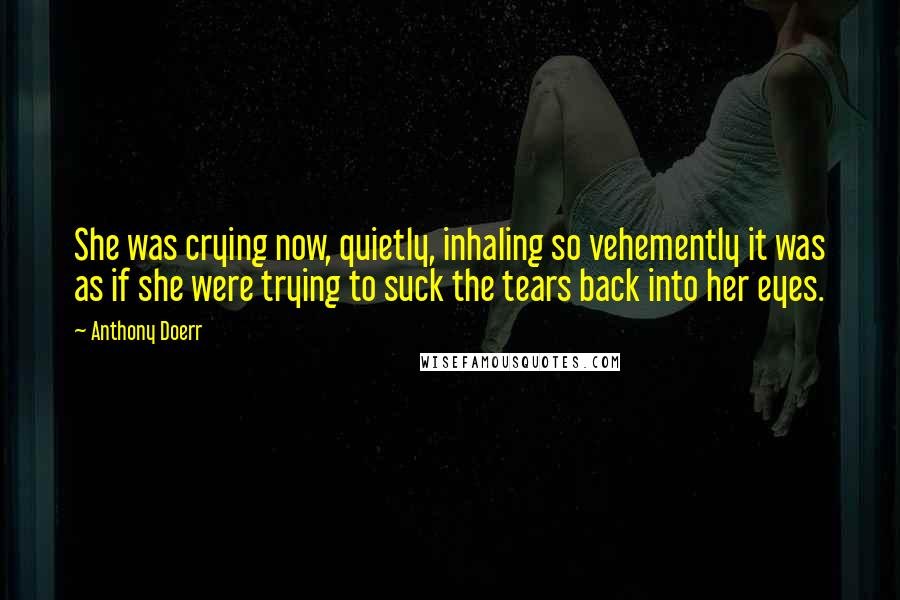 She was crying now, quietly, inhaling so vehemently it was as if she were trying to suck the tears back into her eyes.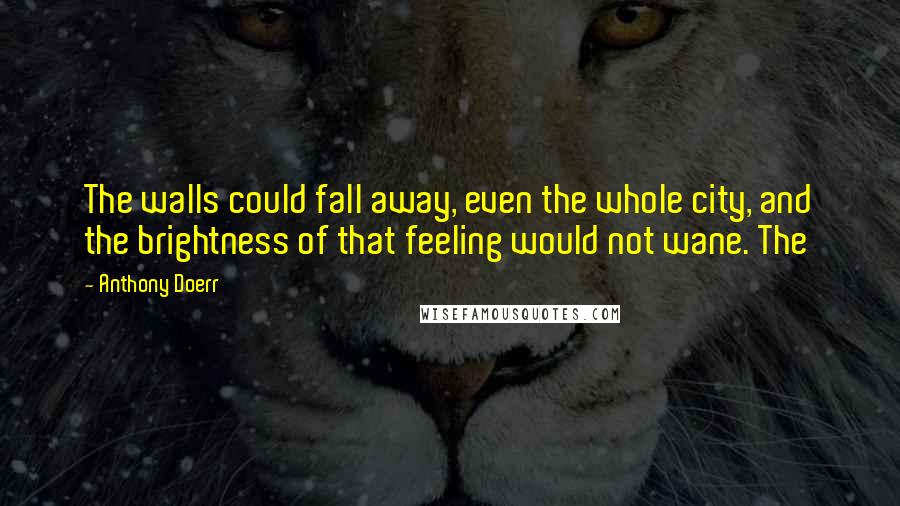 The walls could fall away, even the whole city, and the brightness of that feeling would not wane. The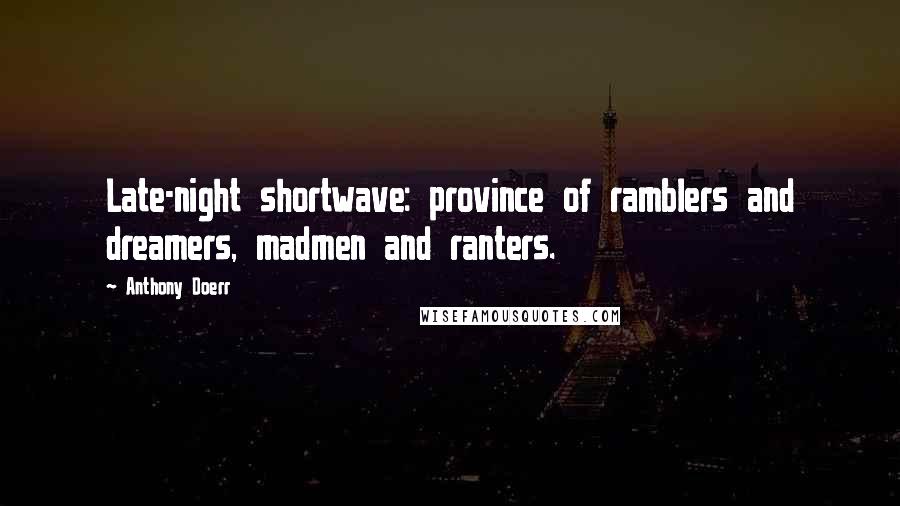 Late-night shortwave: province of ramblers and dreamers, madmen and ranters.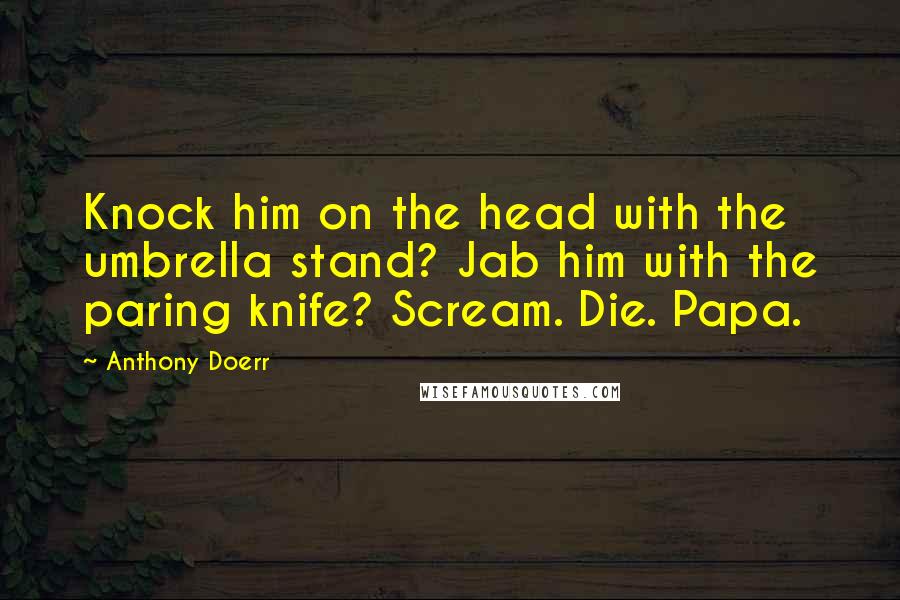 Knock him on the head with the umbrella stand? Jab him with the paring knife? Scream. Die. Papa.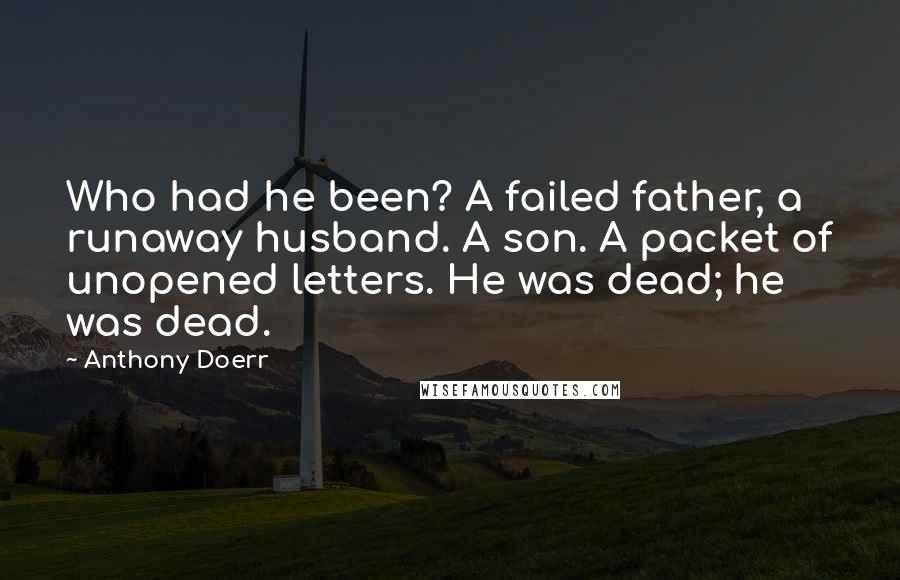 Who had he been? A failed father, a runaway husband. A son. A packet of unopened letters. He was dead; he was dead.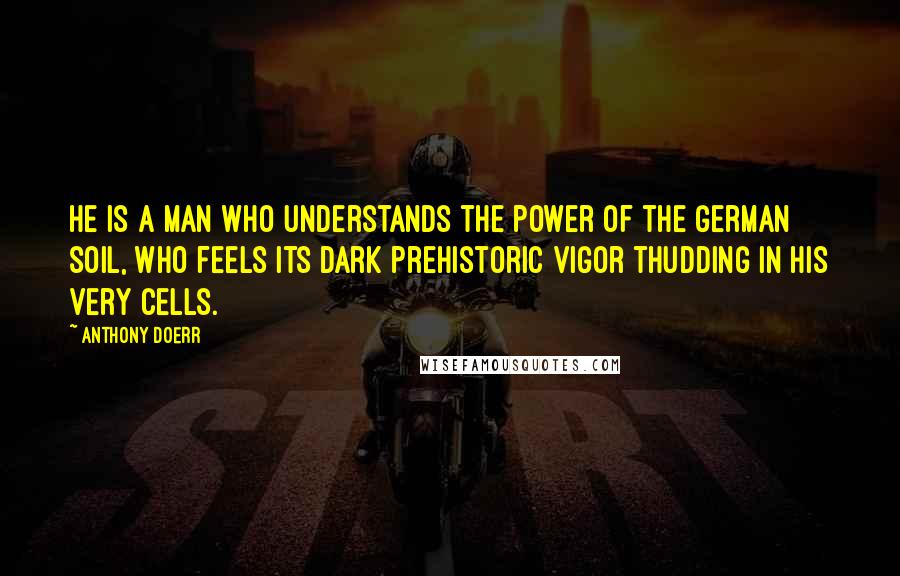 He is a man who understands the power of the German soil, who feels its dark prehistoric vigor thudding in his very cells.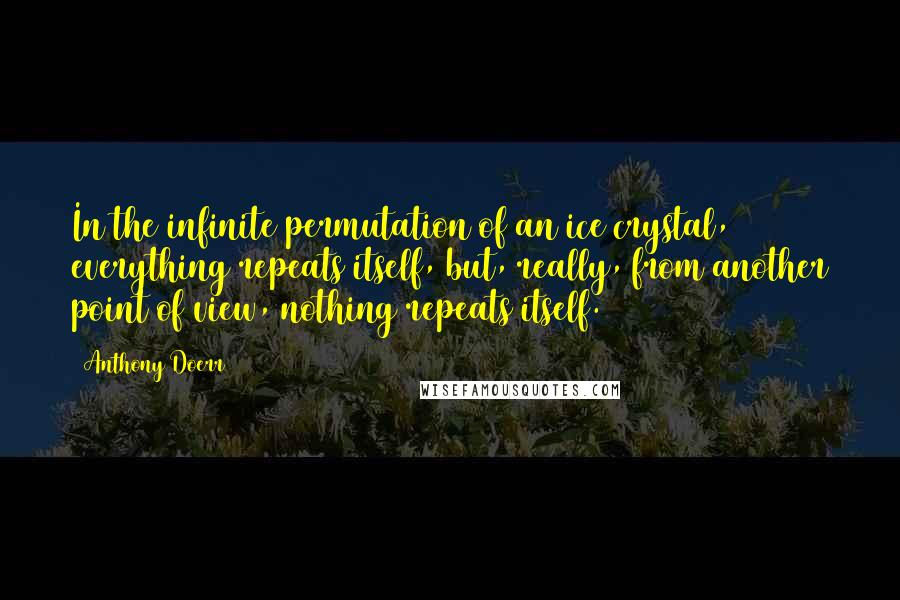 In the infinite permutation of an ice crystal, everything repeats itself, but, really, from another point of view, nothing repeats itself.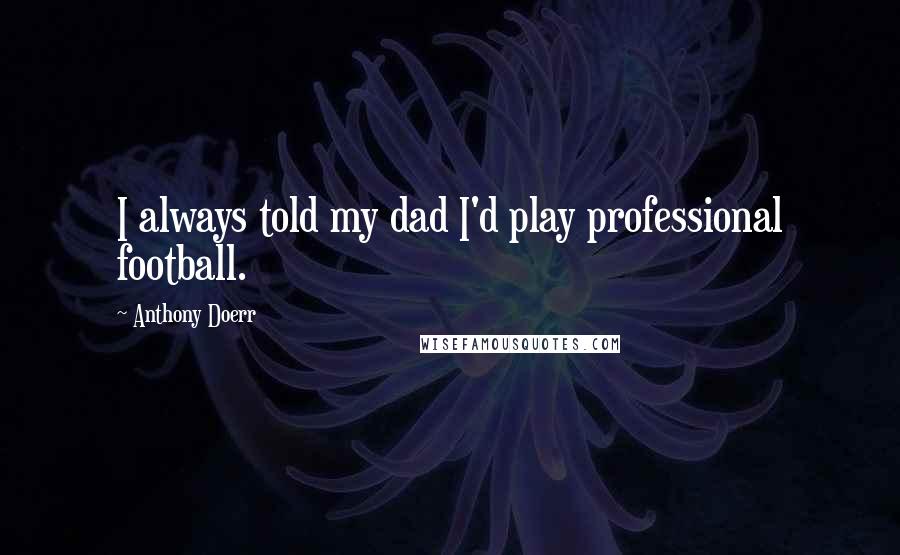 I always told my dad I'd play professional football.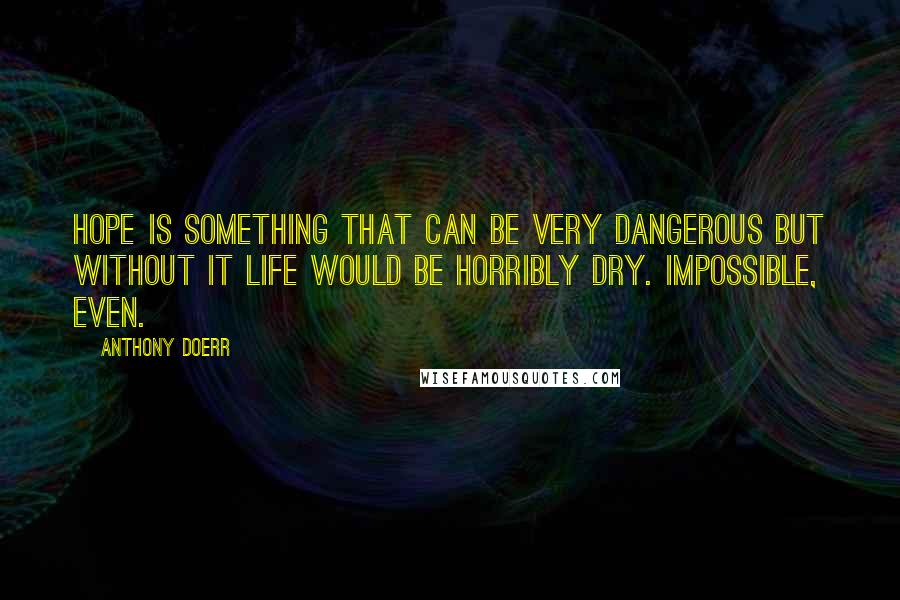 Hope is something that can be very dangerous but without it life would be horribly dry. Impossible, even.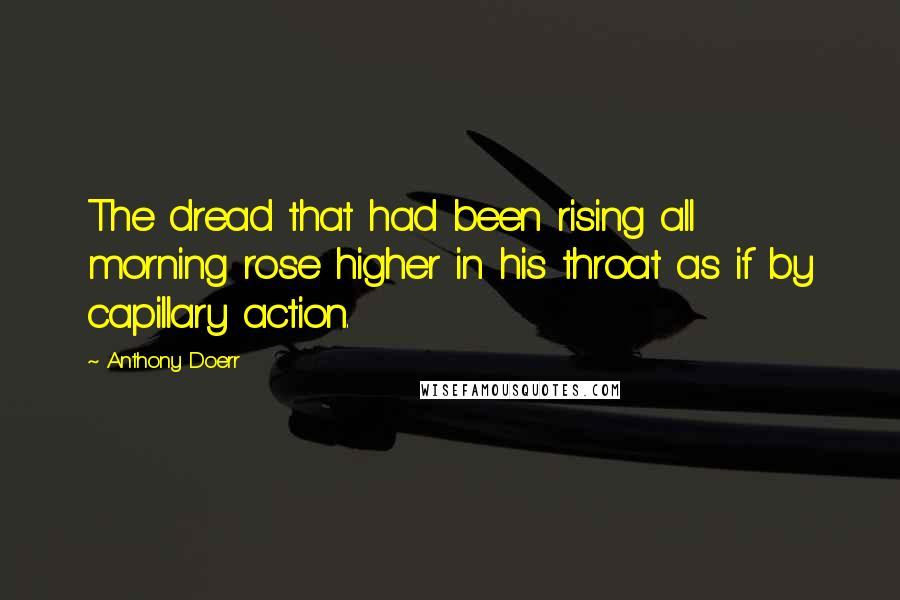 The dread that had been rising all morning rose higher in his throat as if by capillary action.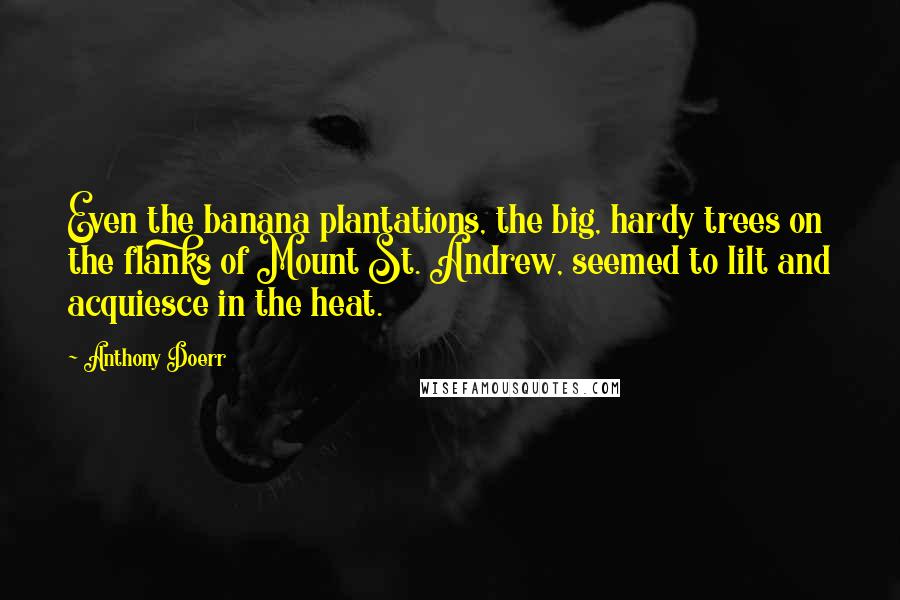 Even the banana plantations, the big, hardy trees on the flanks of Mount St. Andrew, seemed to lilt and acquiesce in the heat.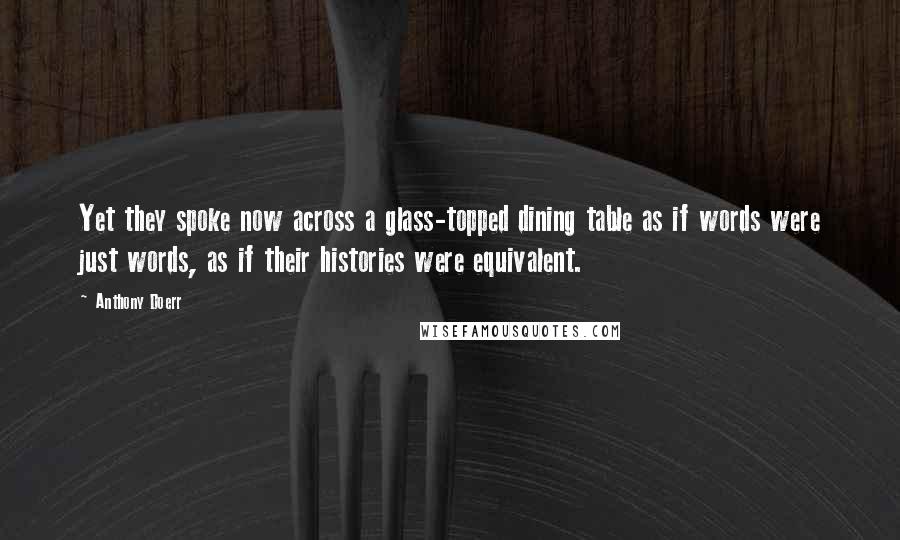 Yet they spoke now across a glass-topped dining table as if words were just words, as if their histories were equivalent.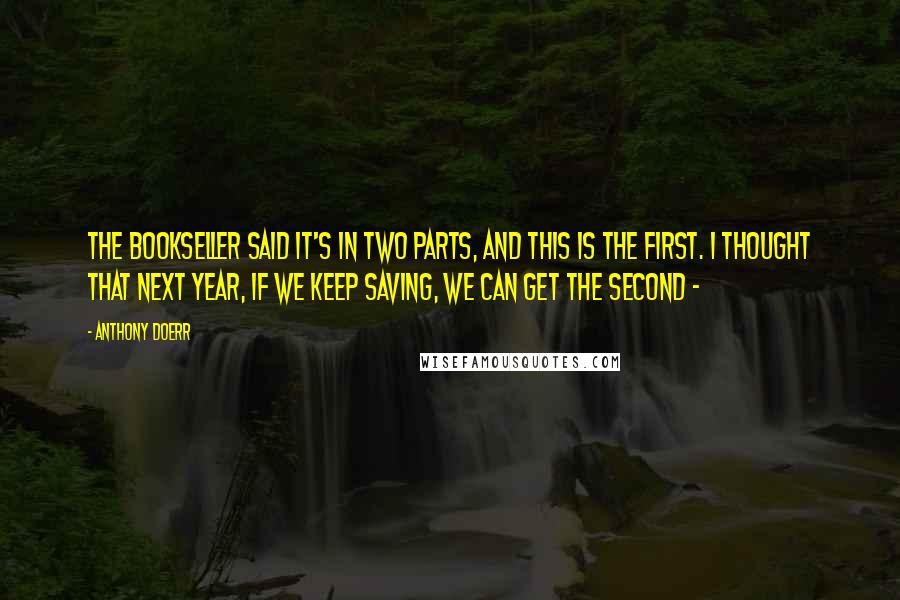 The bookseller said it's in two parts, and this is the first. I thought that next year, if we keep saving, we can get the second -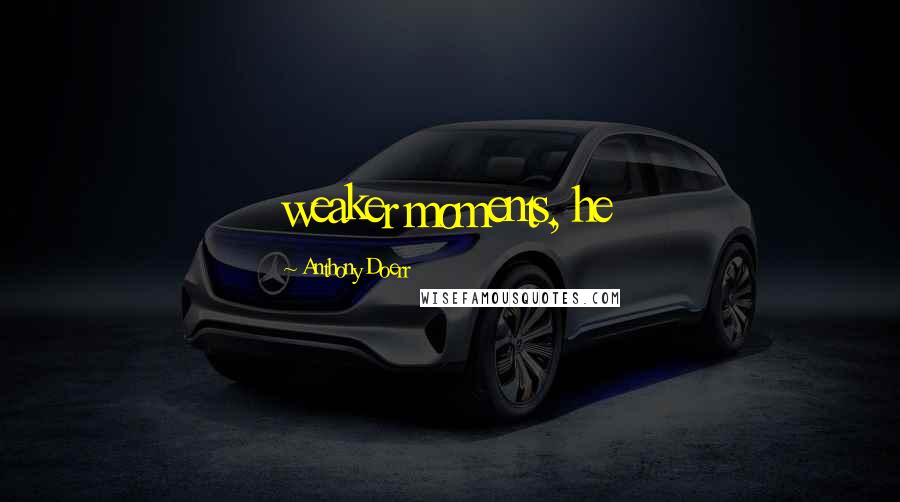 weaker moments, he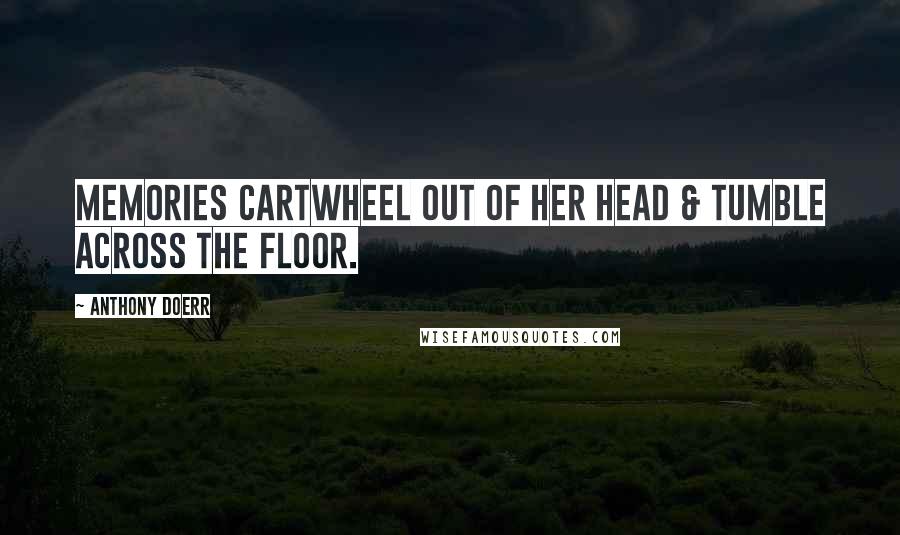 Memories cartwheel out of her head & tumble across the floor.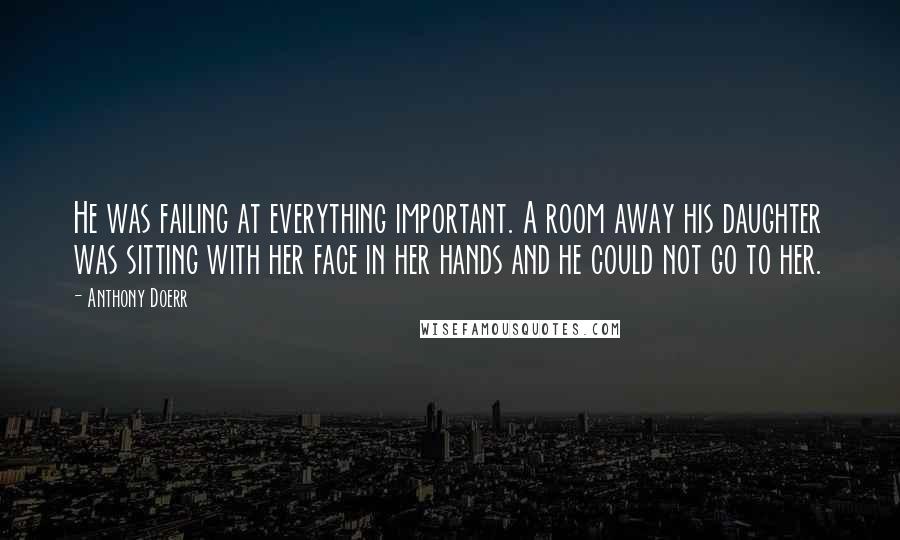 He was failing at everything important. A room away his daughter was sitting with her face in her hands and he could not go to her.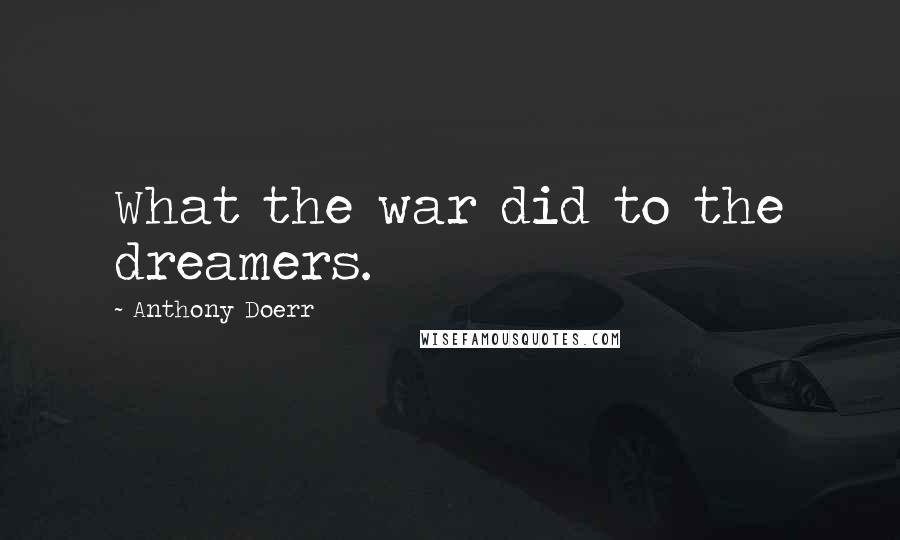 What the war did to the dreamers.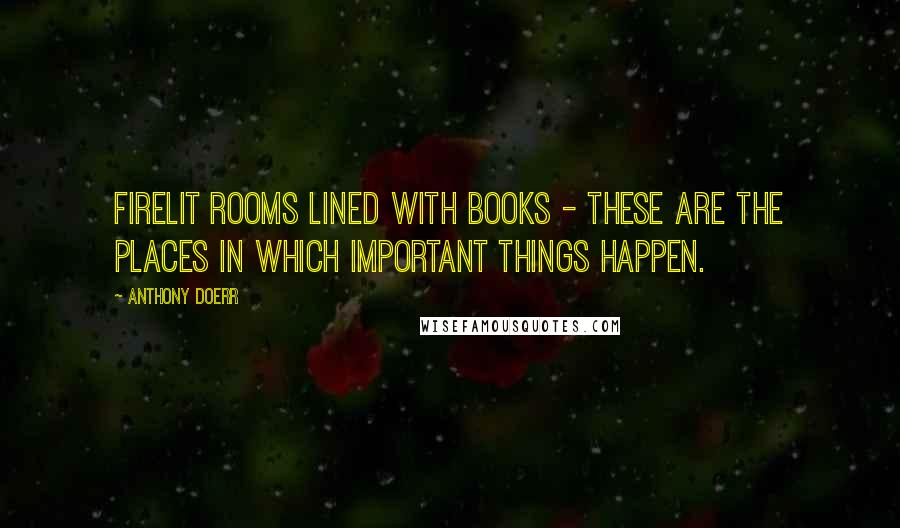 Firelit rooms lined with books - these are the places in which important things happen.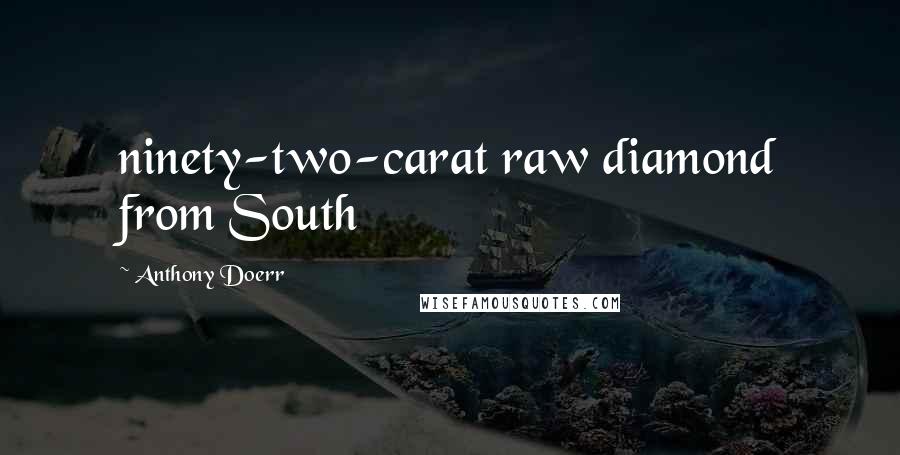 ninety-two-carat raw diamond from South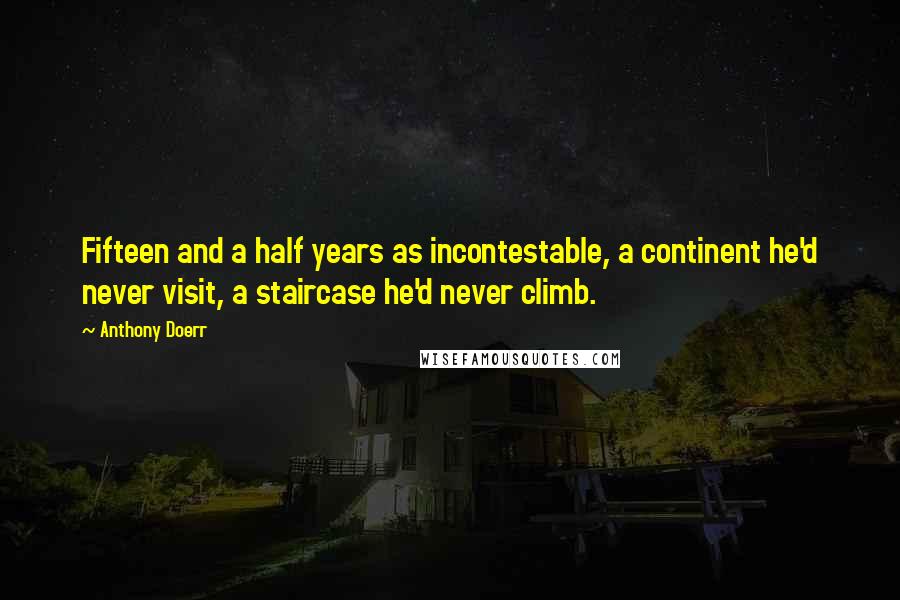 Fifteen and a half years as incontestable, a continent he'd never visit, a staircase he'd never climb.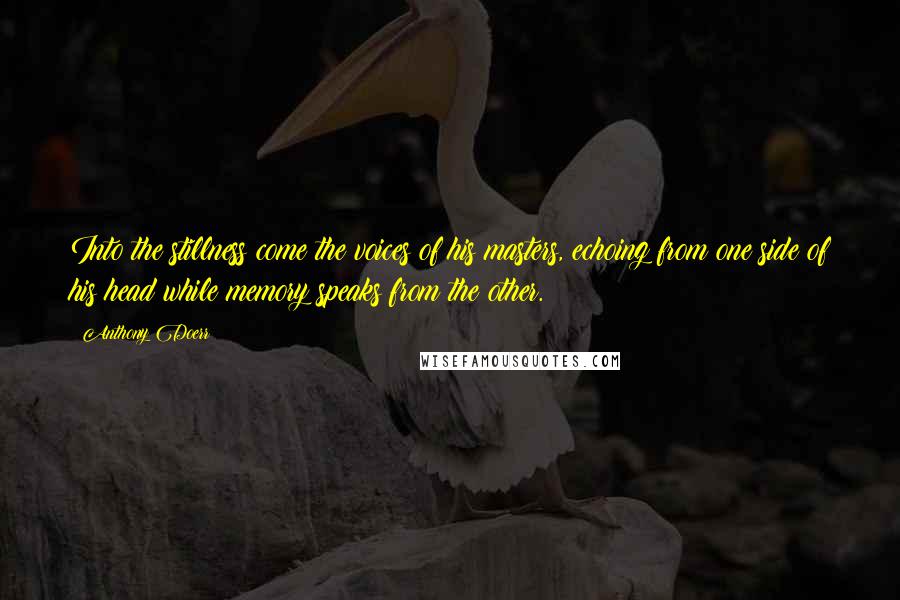 Into the stillness come the voices of his masters, echoing from one side of his head while memory speaks from the other.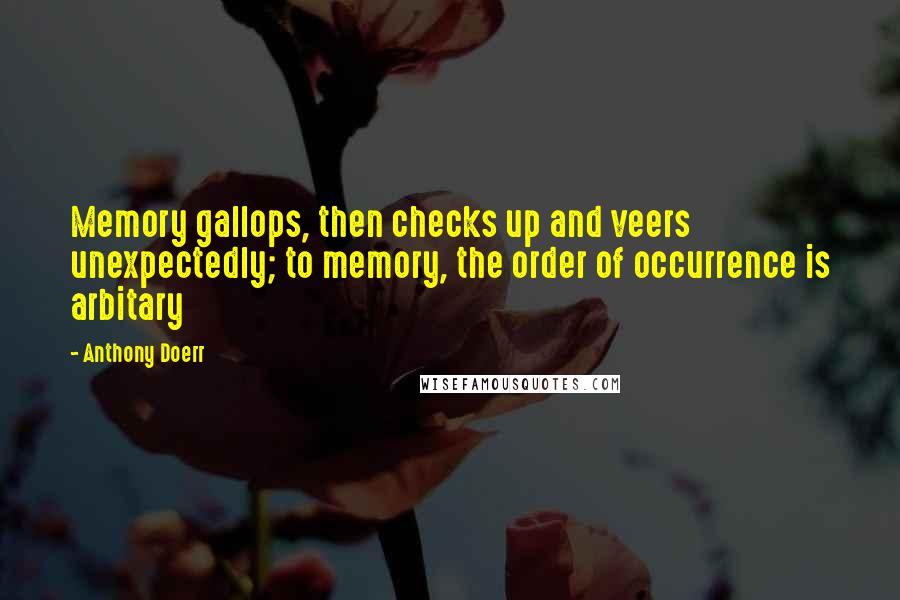 Memory gallops, then checks up and veers unexpectedly; to memory, the order of occurrence is arbitary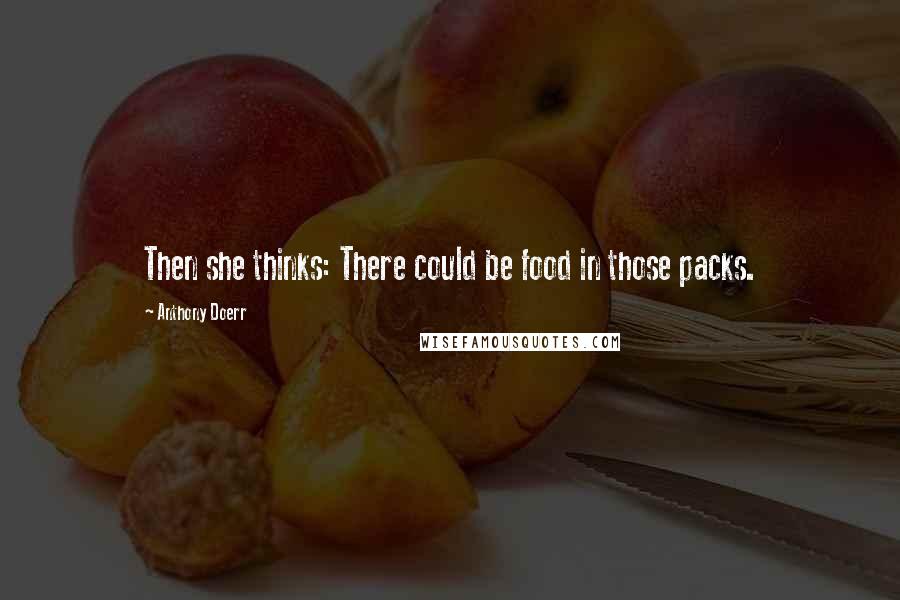 Then she thinks: There could be food in those packs.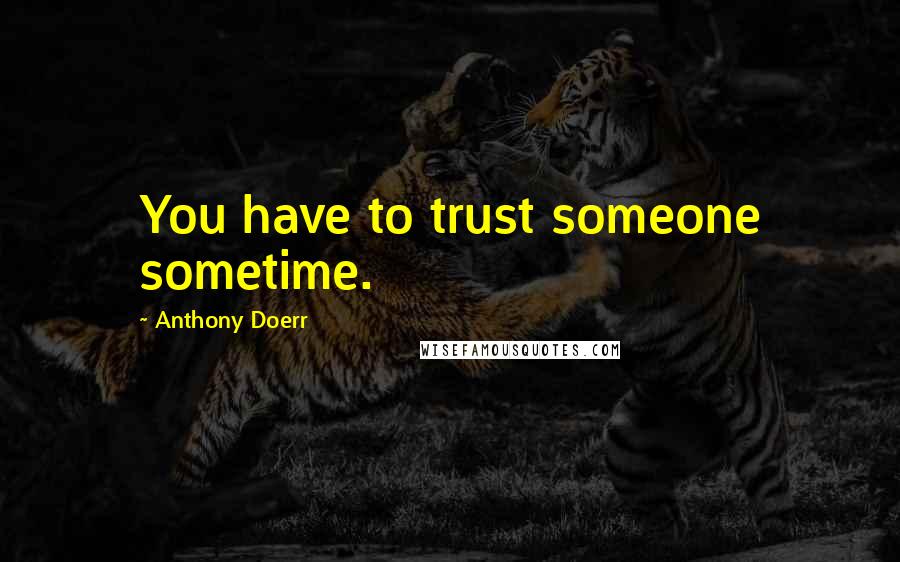 You have to trust someone sometime.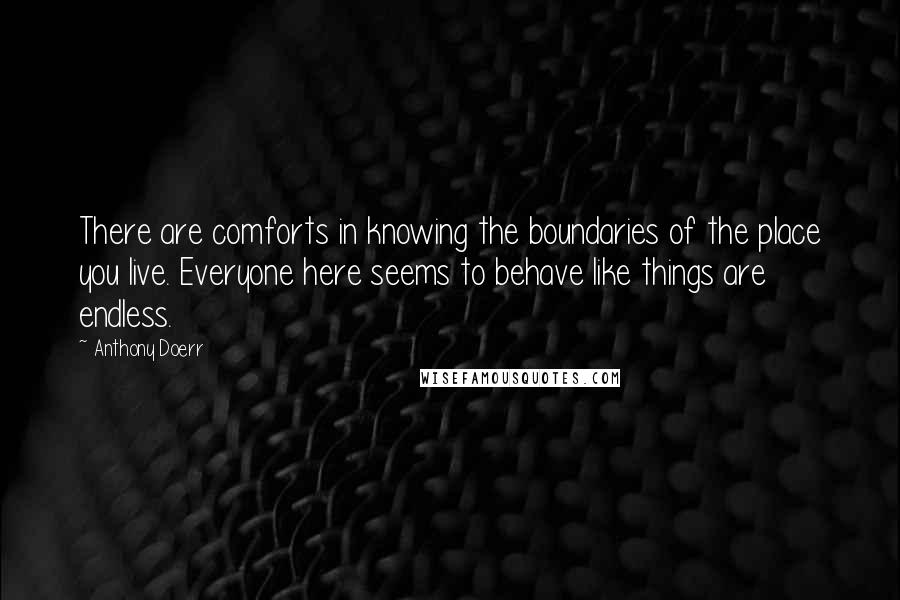 There are comforts in knowing the boundaries of the place you live. Everyone here seems to behave like things are endless.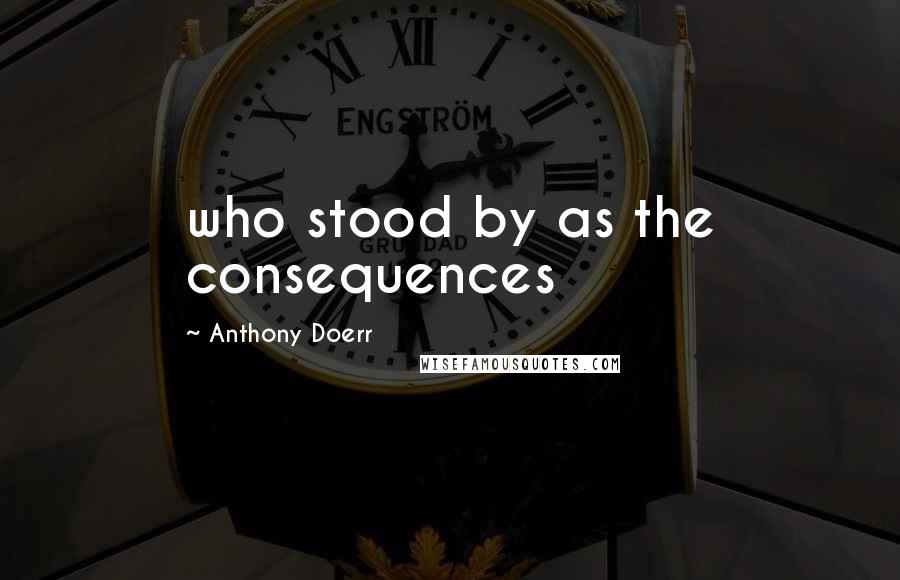 who stood by as the consequences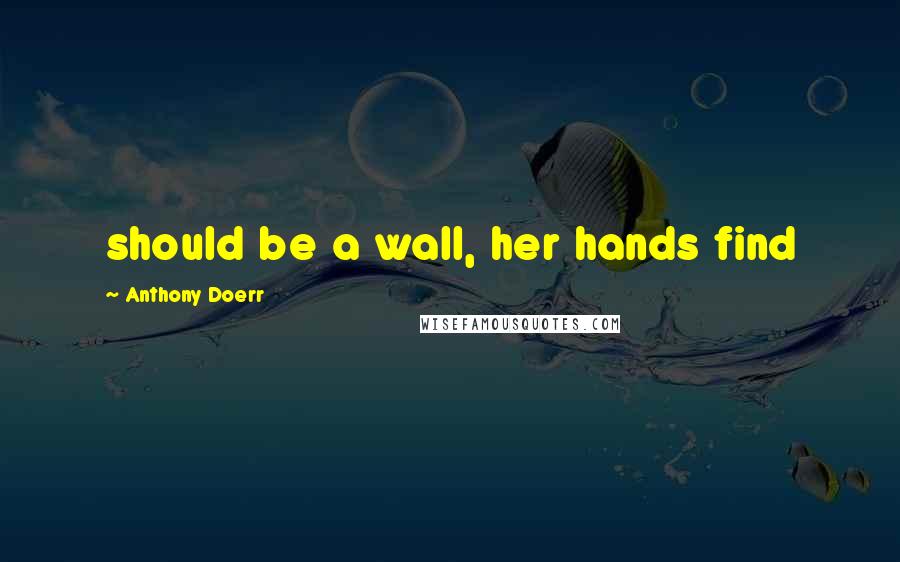 should be a wall, her hands find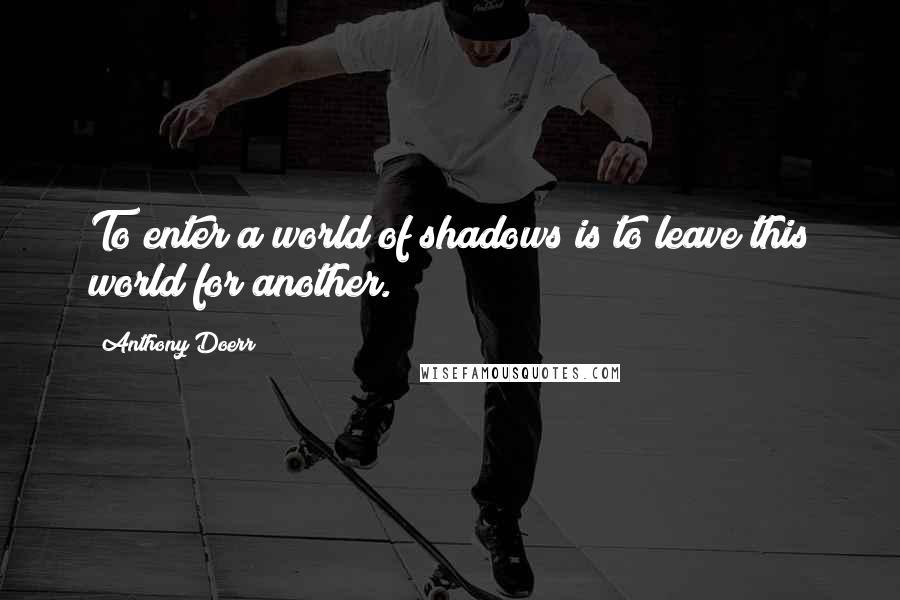 To enter a world of shadows is to leave this world for another.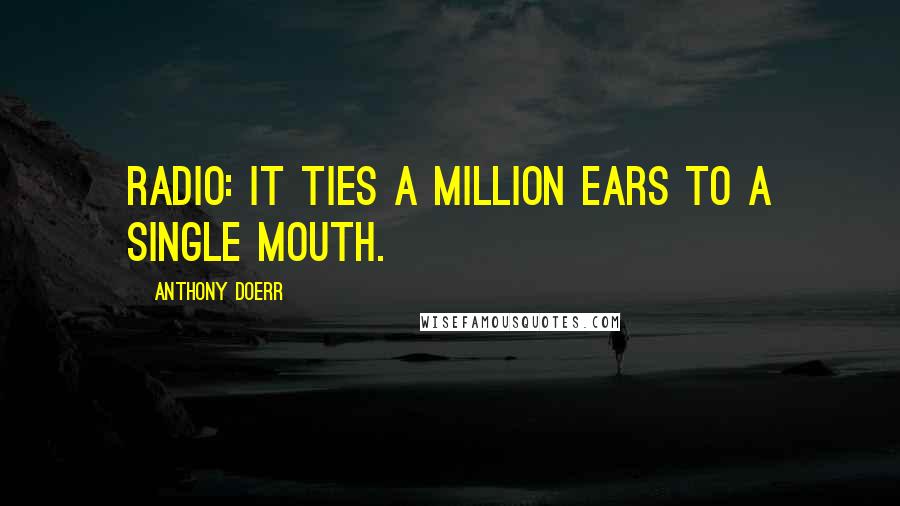 Radio: it ties a million ears to a single mouth.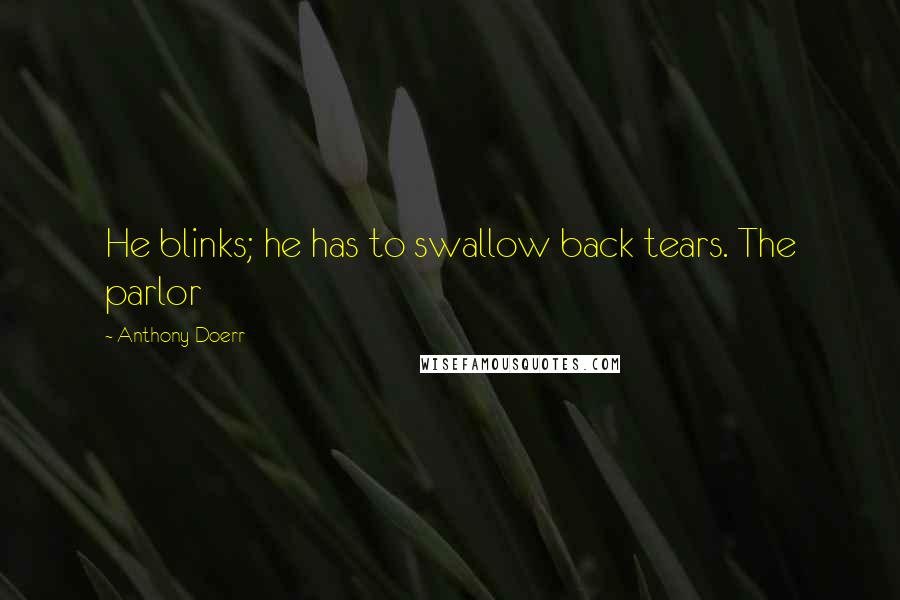 He blinks; he has to swallow back tears. The parlor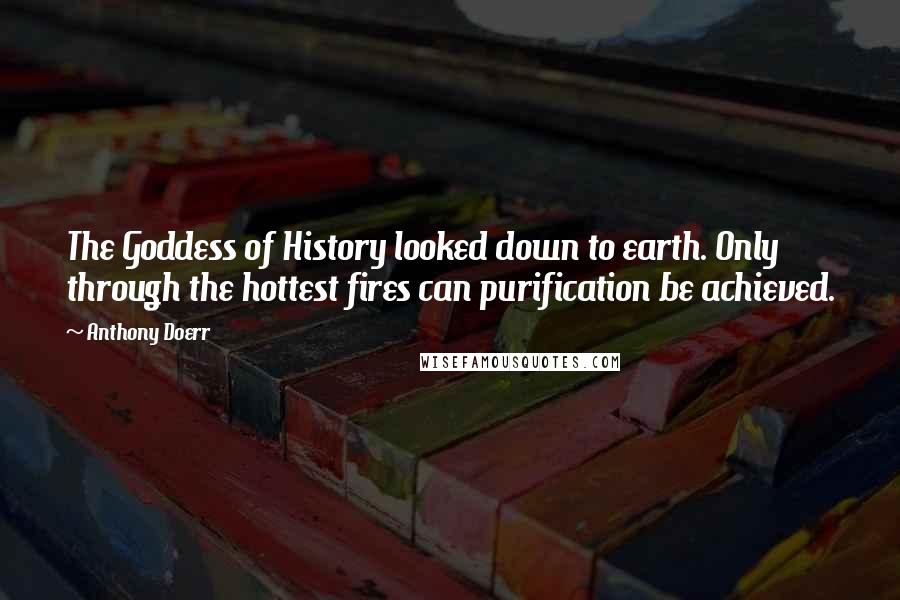 The Goddess of History looked down to earth. Only through the hottest fires can purification be achieved.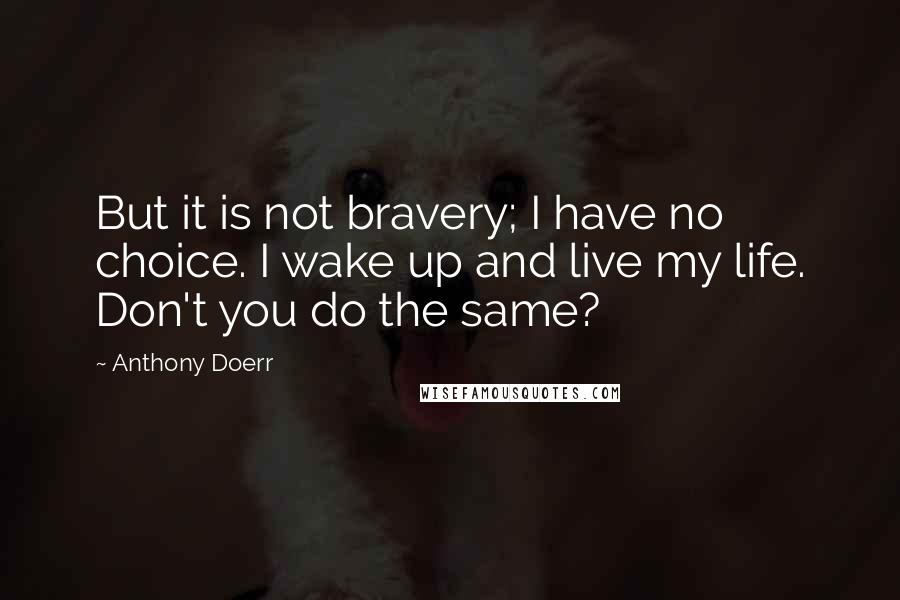 But it is not bravery; I have no choice. I wake up and live my life. Don't you do the same?