Anna Howard Shaw Quotes
Top 16 wise famous quotes and sayings by Anna Howard Shaw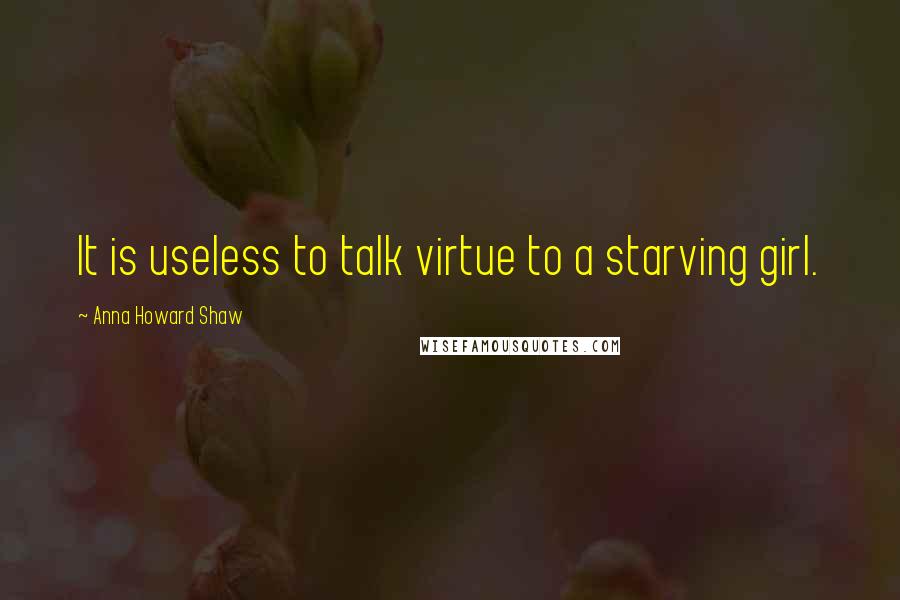 It is useless to talk virtue to a starving girl.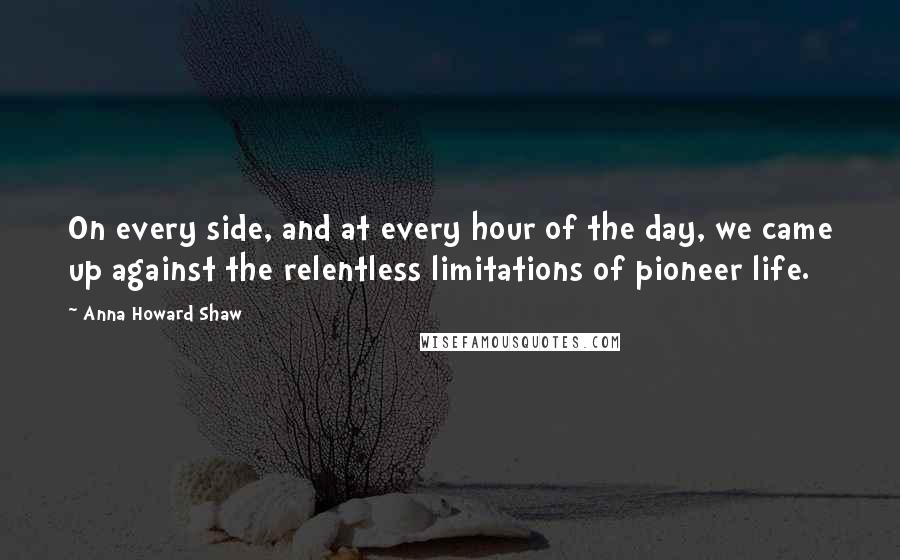 On every side, and at every hour of the day, we came up against the relentless limitations of pioneer life.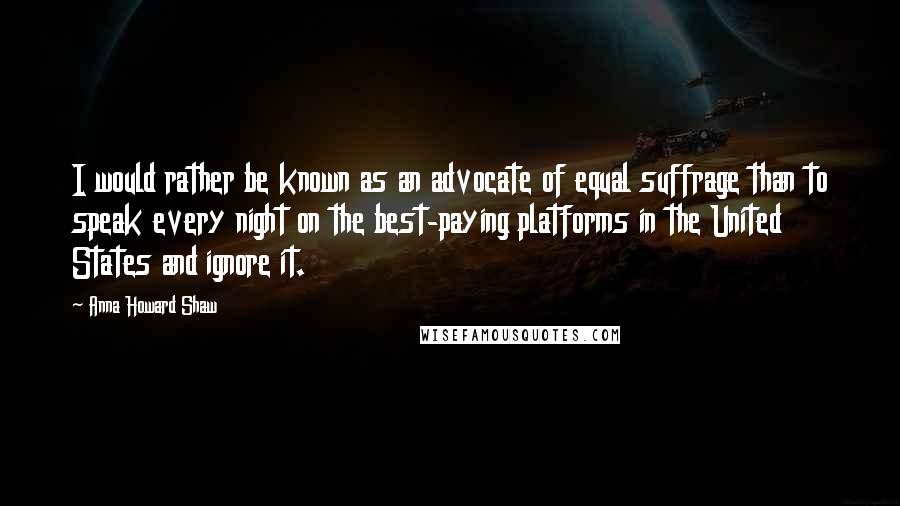 I would rather be known as an advocate of equal suffrage than to speak every night on the best-paying platforms in the United States and ignore it.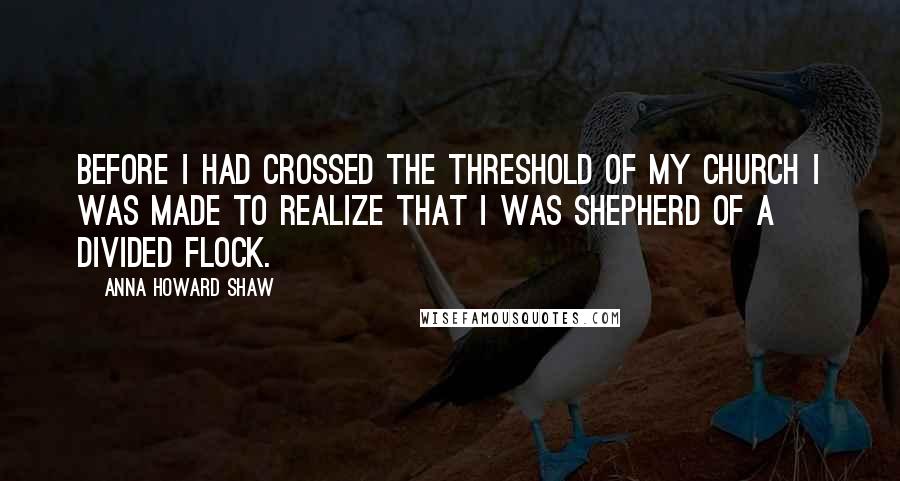 Before I had crossed the threshold of my church I was made to realize that I was shepherd of a divided flock.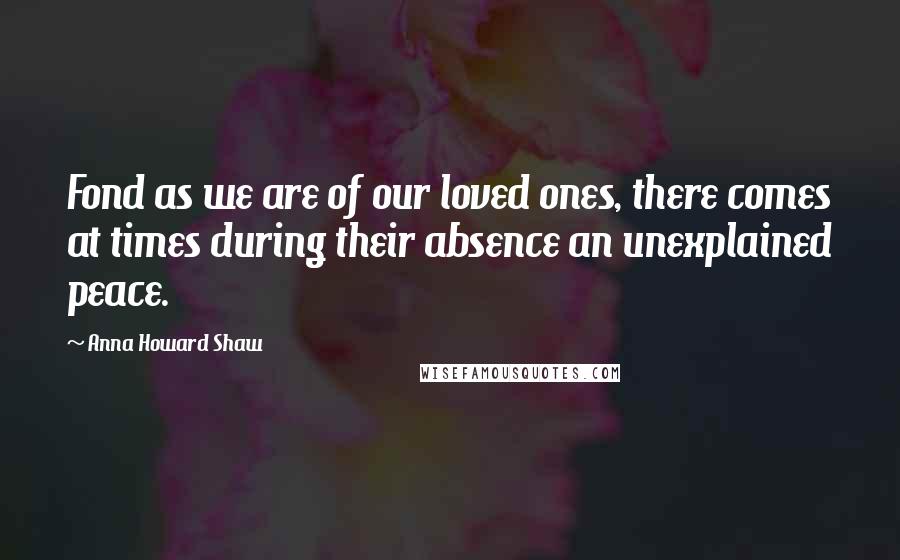 Fond as we are of our loved ones, there comes at times during their absence an unexplained peace.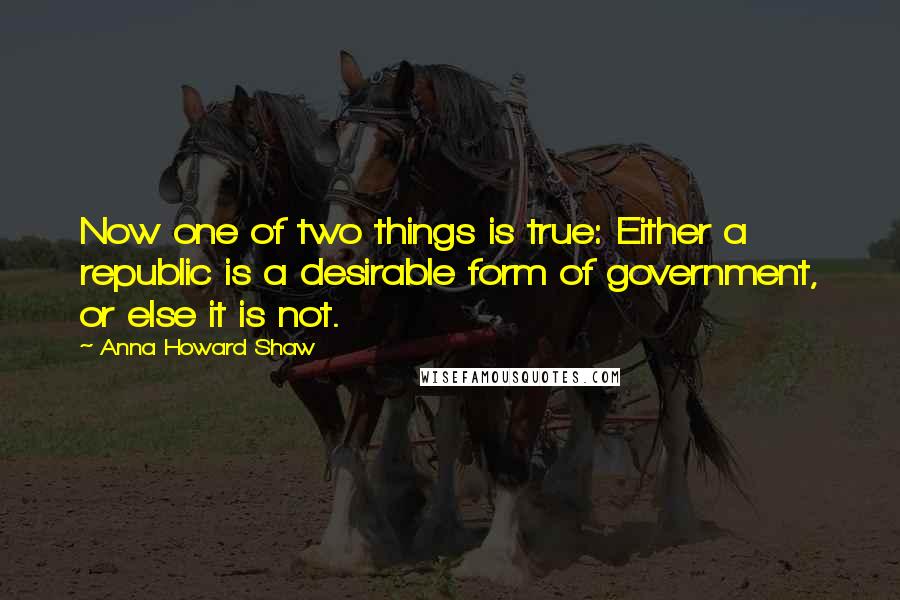 Now one of two things is true: Either a republic is a desirable form of government, or else it is not.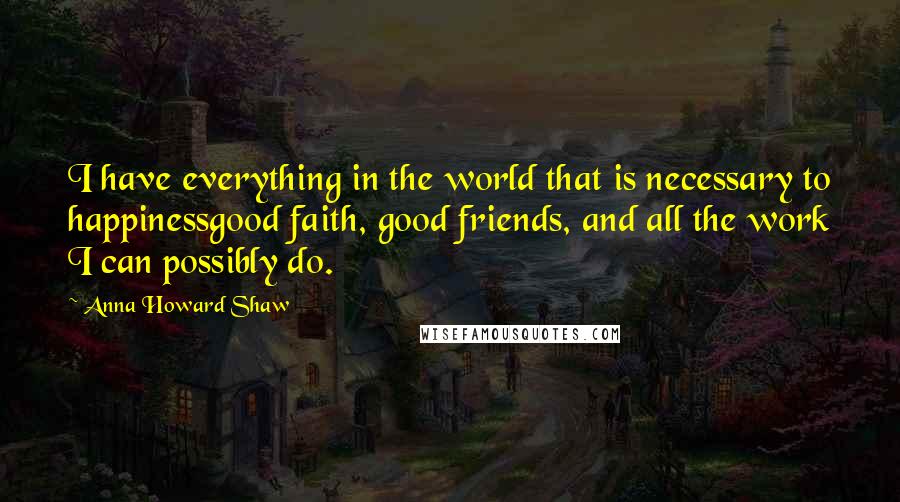 I have everything in the world that is necessary to happiness
good faith, good friends, and all the work I can possibly do.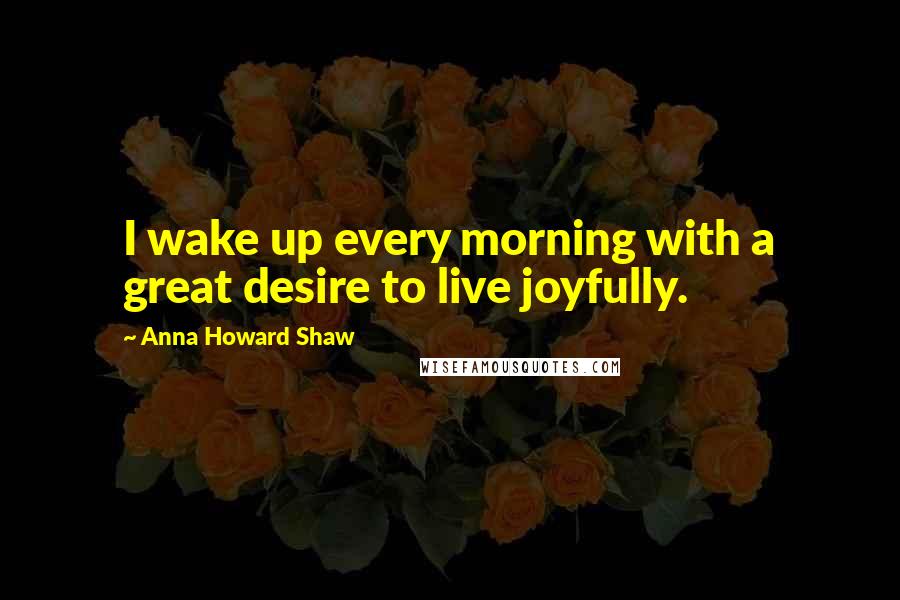 I wake up every morning with a great desire to live joyfully.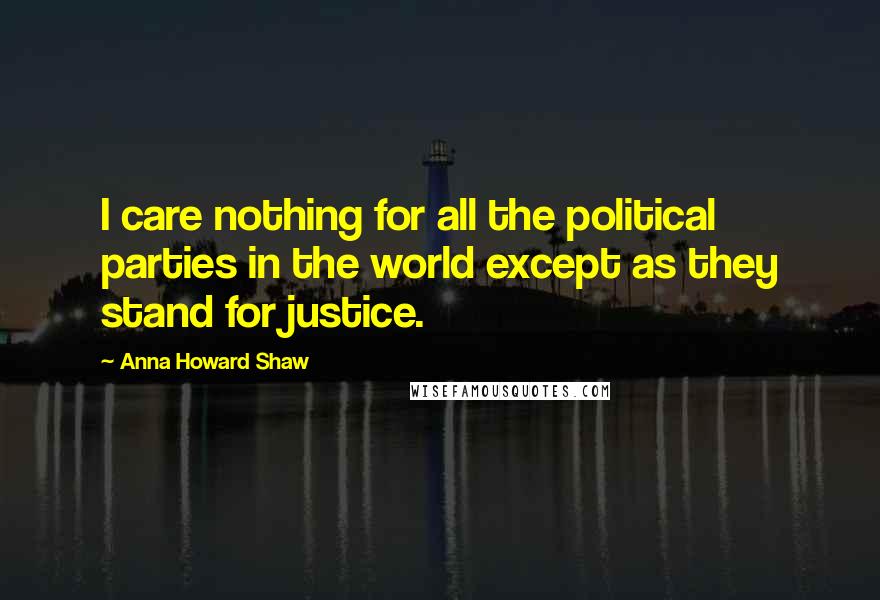 I care nothing for all the political parties in the world except as they stand for justice.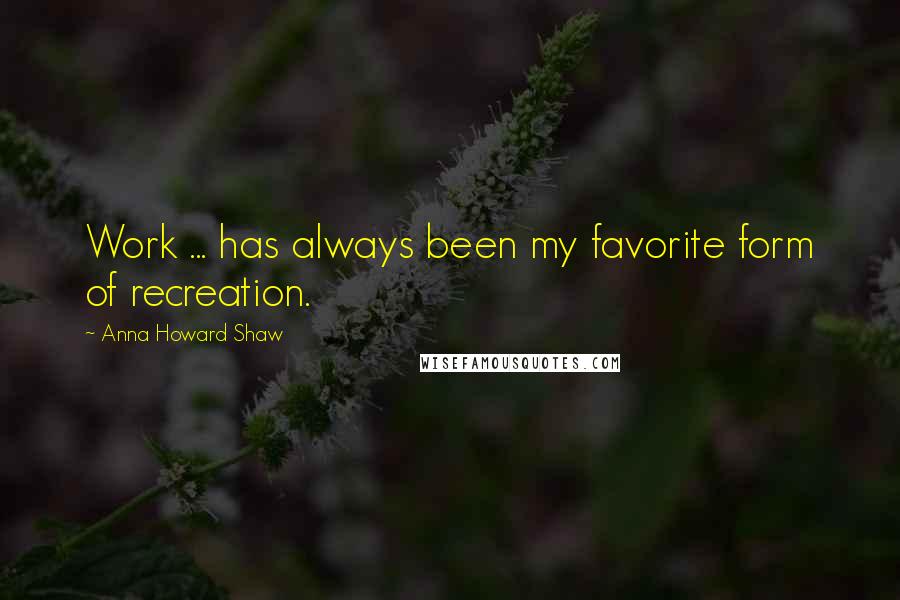 Work ... has always been my favorite form of recreation.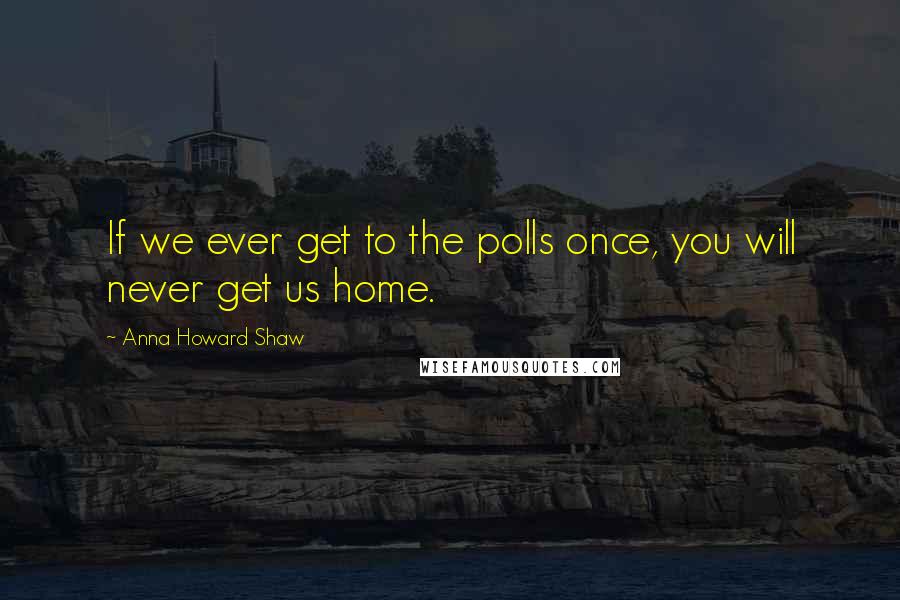 If we ever get to the polls once, you will never get us home.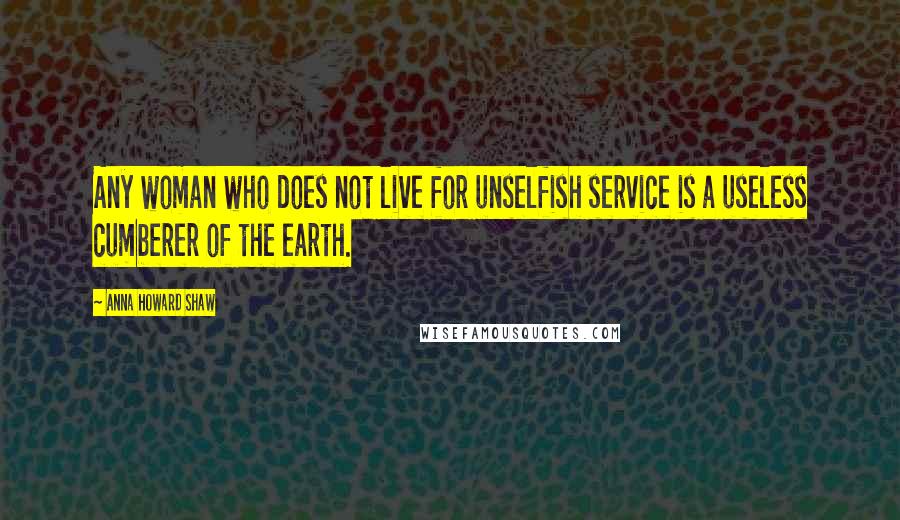 Any woman who does not live for unselfish service is a useless cumberer of the earth.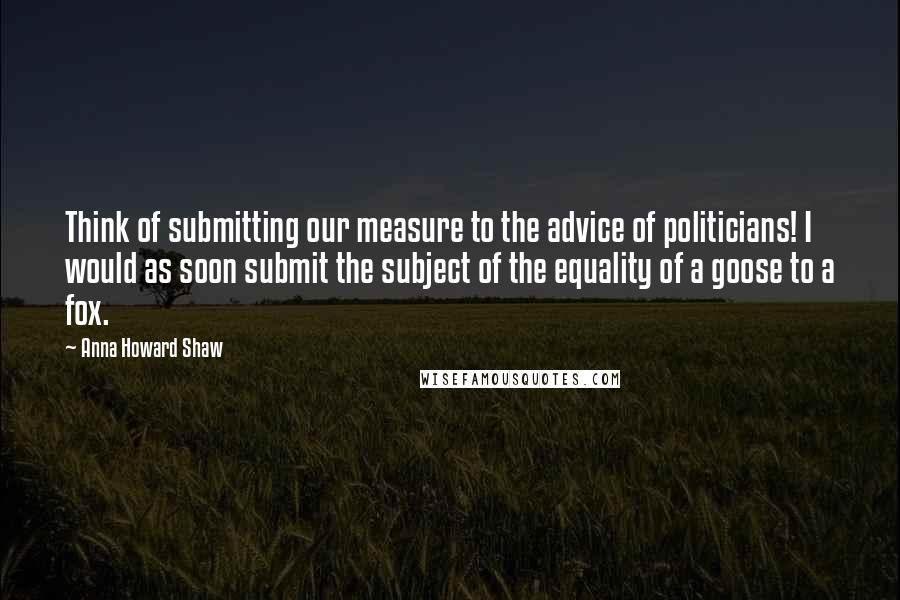 Think of submitting our measure to the advice of politicians! I would as soon submit the subject of the equality of a goose to a fox.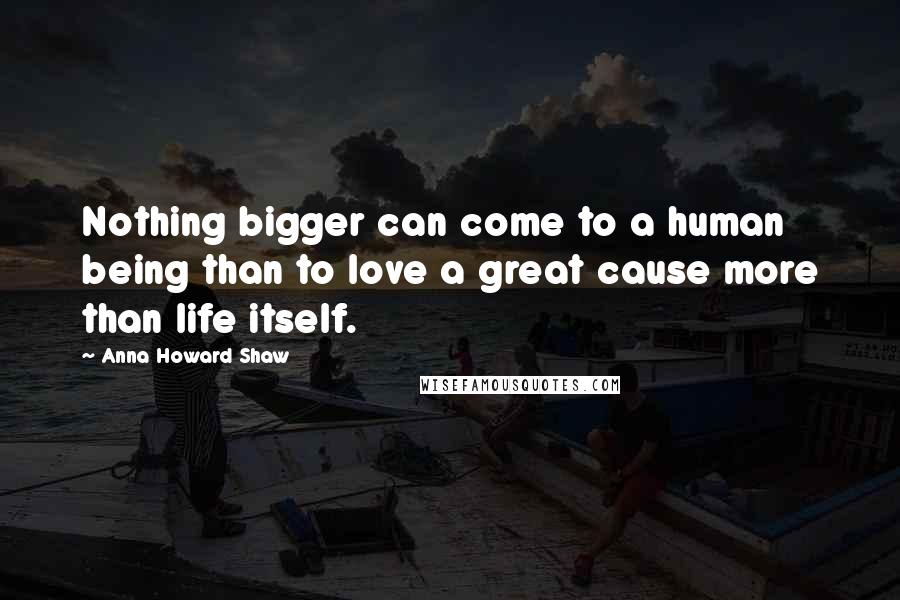 Nothing bigger can come to a human being than to love a great cause more than life itself.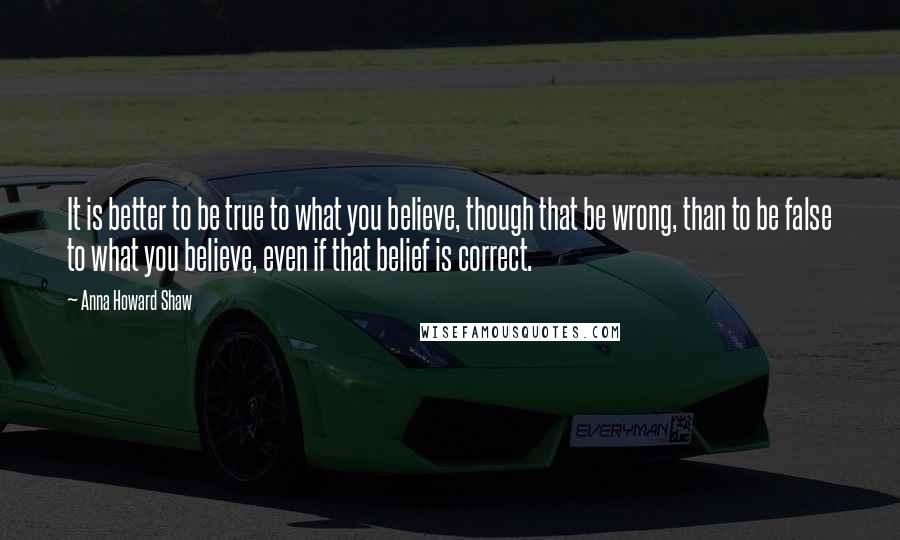 It is better to be true to what you believe, though that be wrong, than to be false to what you believe, even if that belief is correct.
The millennium will not come as soon as women vote, but it will not come until they do vote.