Anita B. Sulser PhD Quotes
Top 7 wise famous quotes and sayings by Anita B. Sulser PhD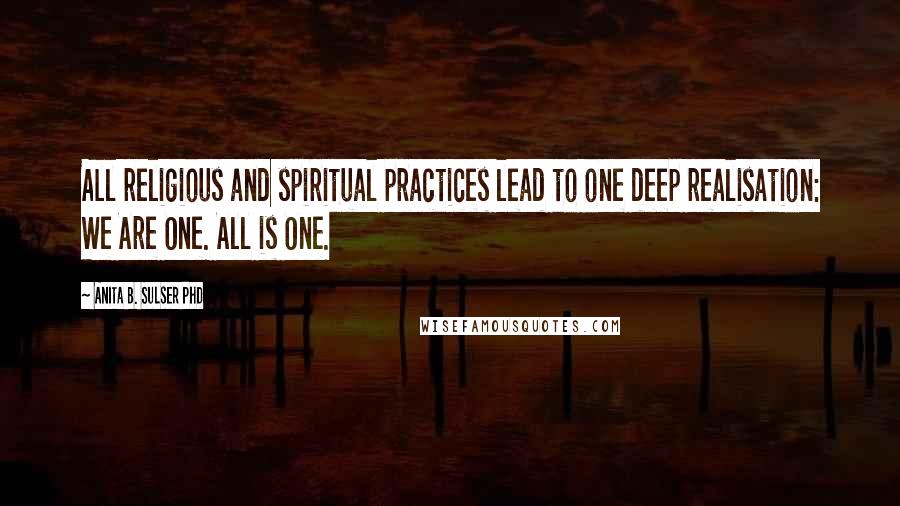 All religious and spiritual practices lead to one deep realisation: We Are One. All is One.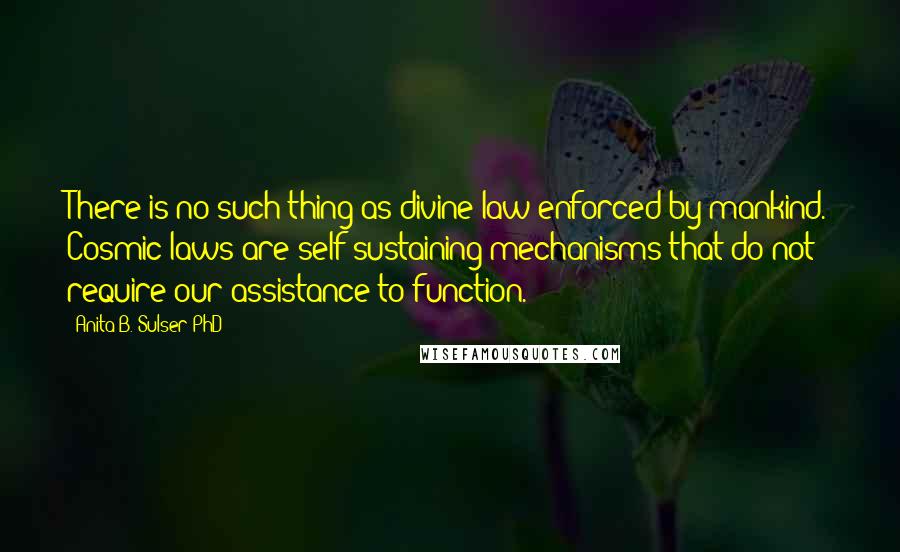 There is no such thing as divine law enforced by mankind. Cosmic laws are self-sustaining mechanisms that do not require our assistance to function.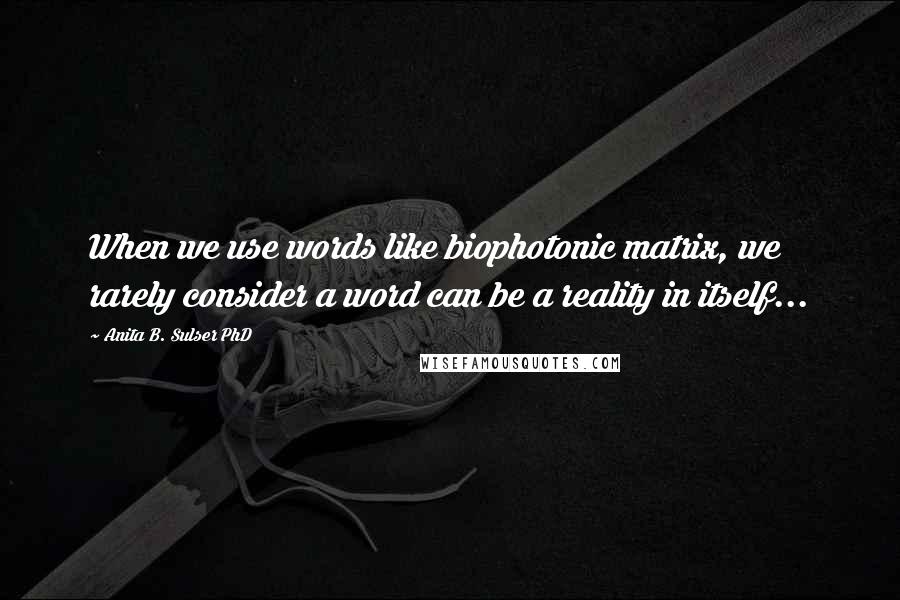 When we use words like biophotonic matrix, we rarely consider a word can be a reality in itself...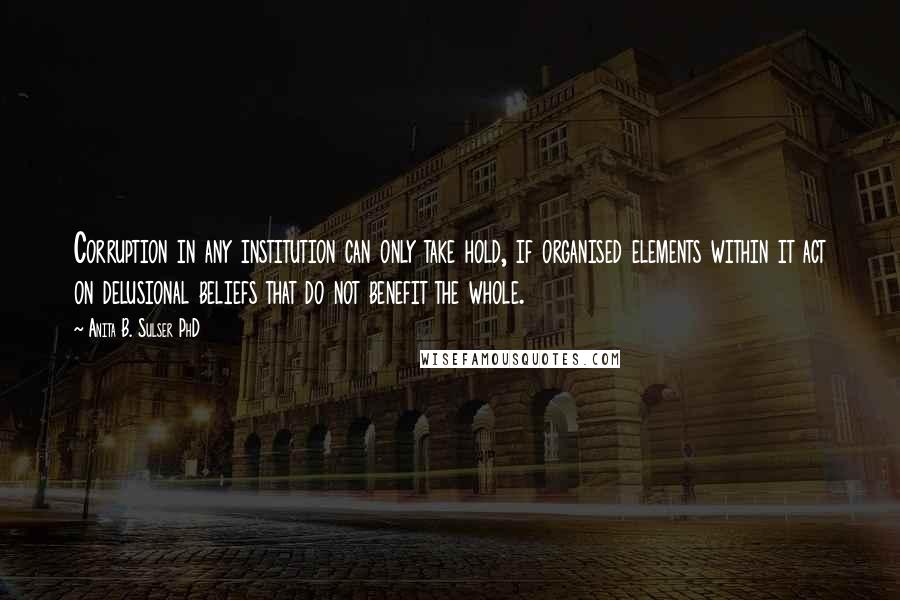 Corruption in any institution can only take hold, if organised elements within it act on delusional beliefs that do not benefit the whole.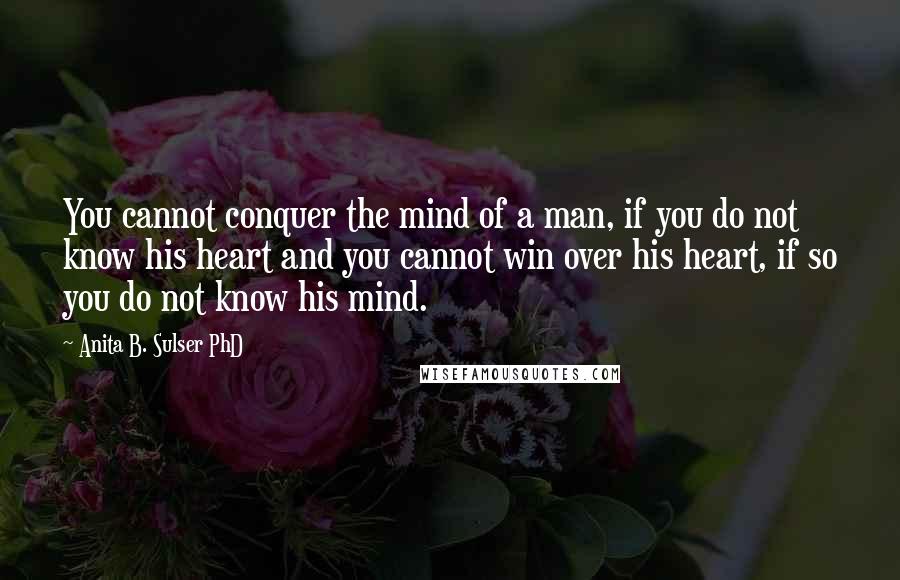 You cannot conquer the mind of a man, if you do not know his heart and you cannot win over his heart, if so you do not know his mind.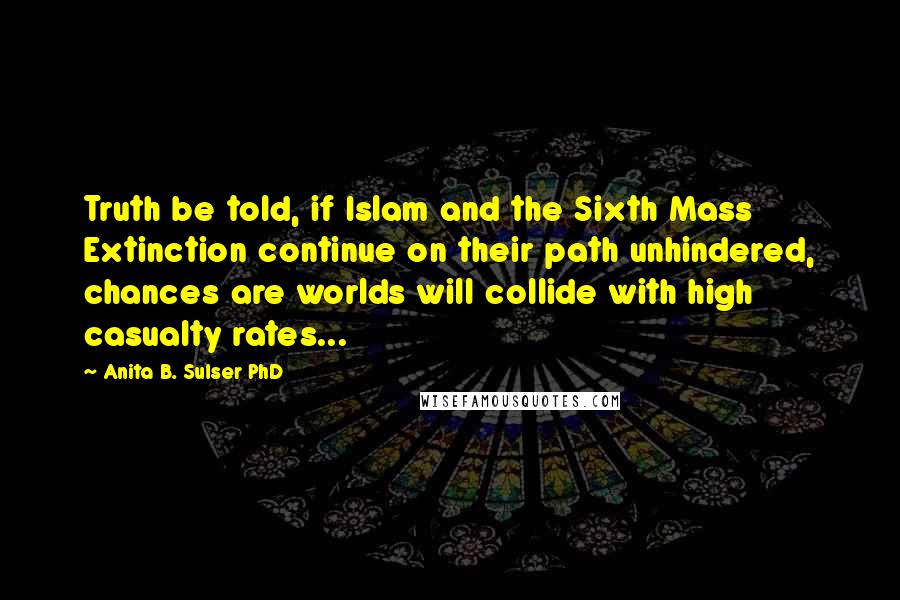 Truth be told, if Islam and the Sixth Mass Extinction continue on their path unhindered, chances are worlds will collide with high casualty rates...