Ambeth R. Ocampo Quotes
Top 16 wise famous quotes and sayings by Ambeth R. Ocampo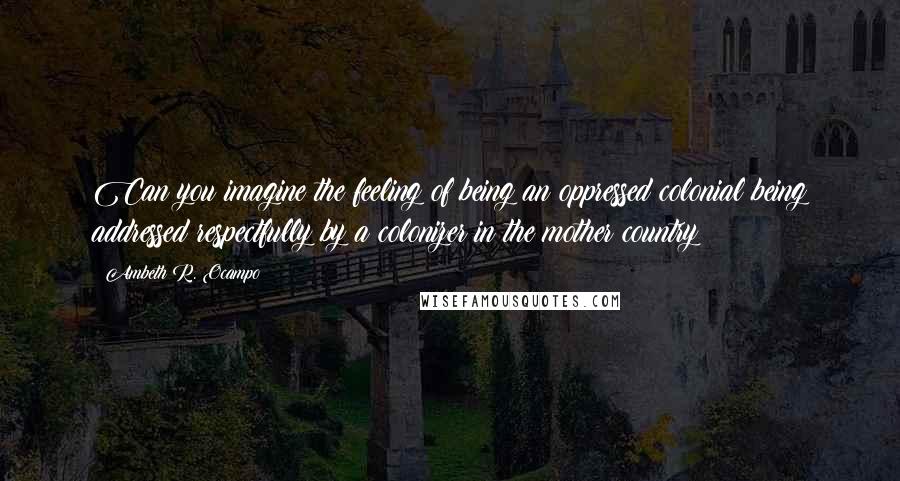 Can you imagine the feeling of being an oppressed colonial being addressed respectfully by a colonizer in the mother country?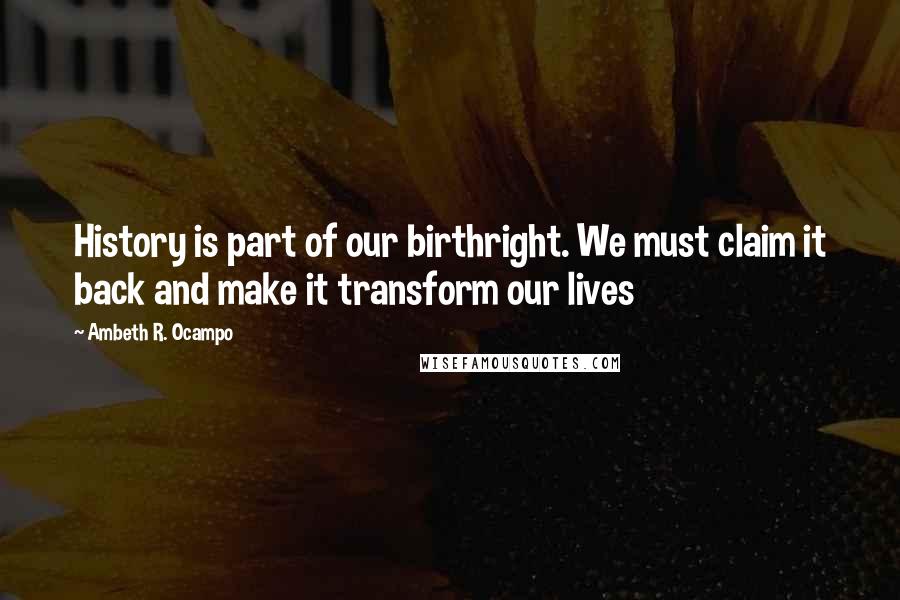 History is part of our birthright. We must claim it back and make it transform our lives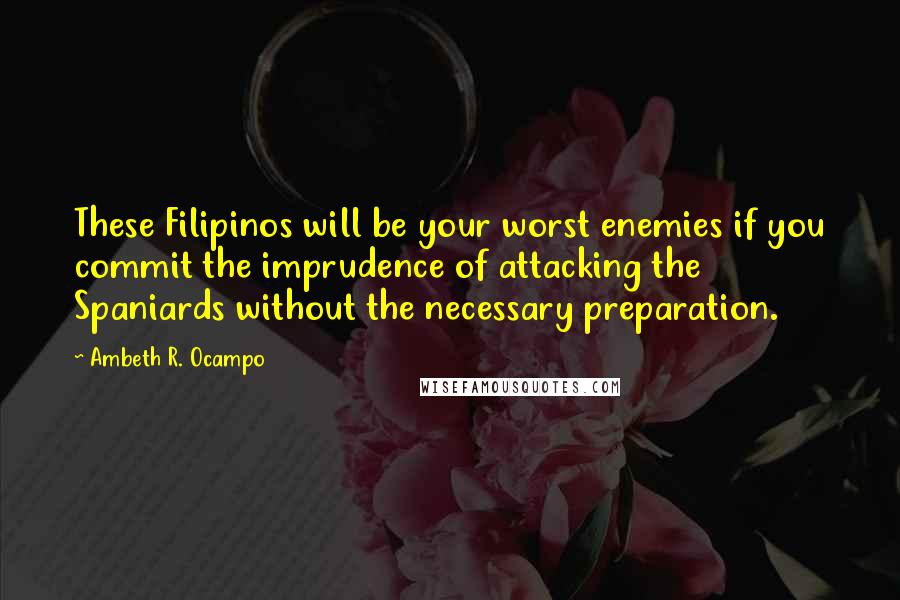 These Filipinos will be your worst enemies if you commit the imprudence of attacking the Spaniards without the necessary preparation.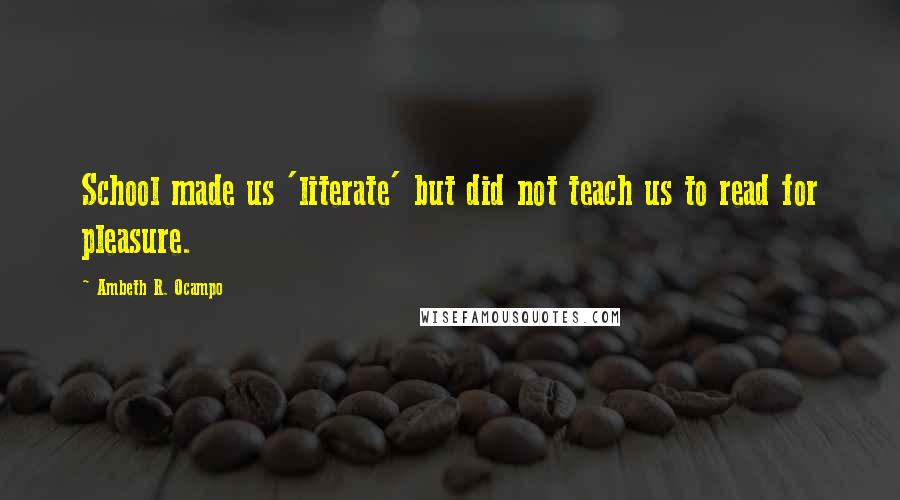 School made us 'literate' but did not teach us to read for pleasure.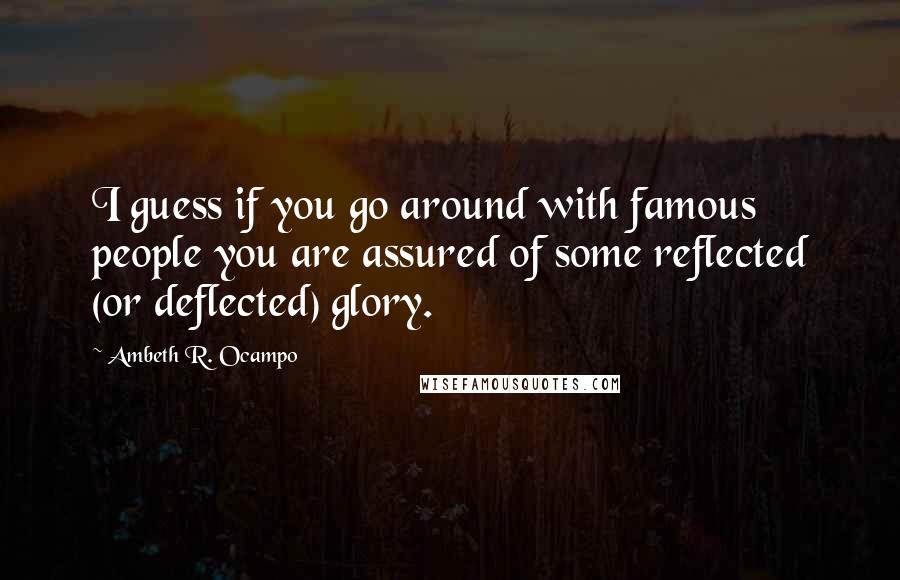 I guess if you go around with famous people you are assured of some reflected (or deflected) glory.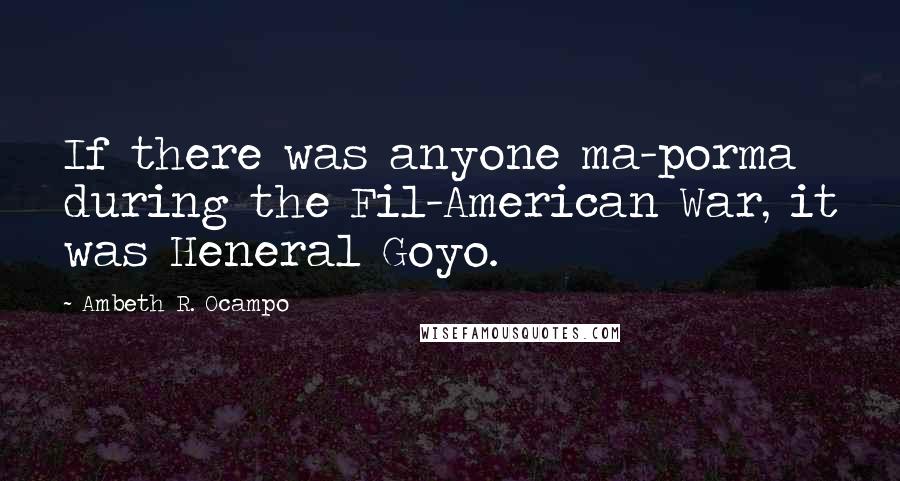 If there was anyone ma-porma during the Fil-American War, it was Heneral Goyo.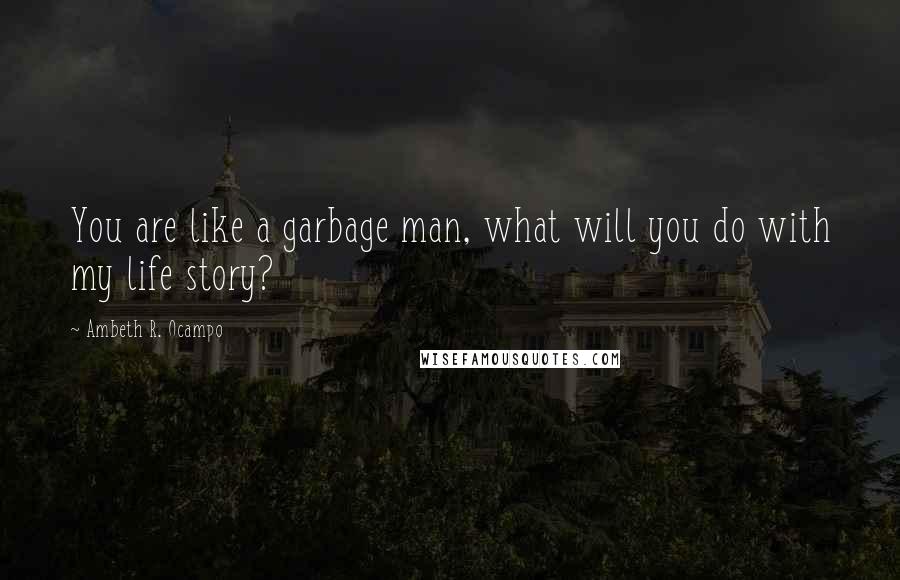 You are like a garbage man, what will you do with my life story?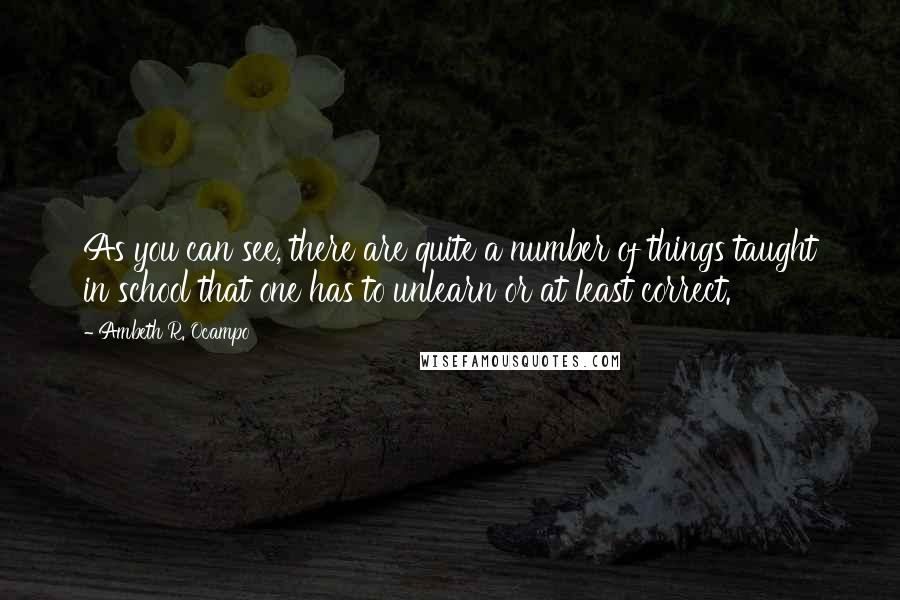 As you can see, there are quite a number of things taught in school that one has to unlearn or at least correct.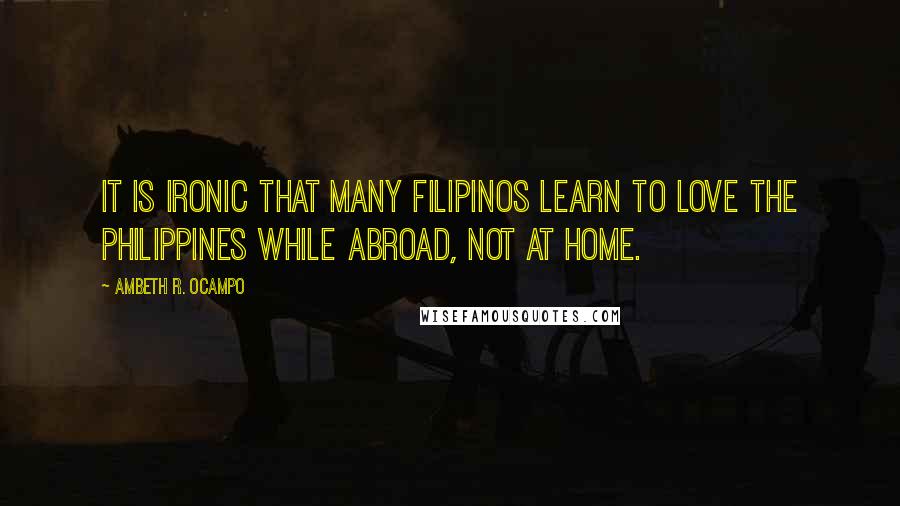 It is ironic that many Filipinos learn to love the Philippines while abroad, not at home.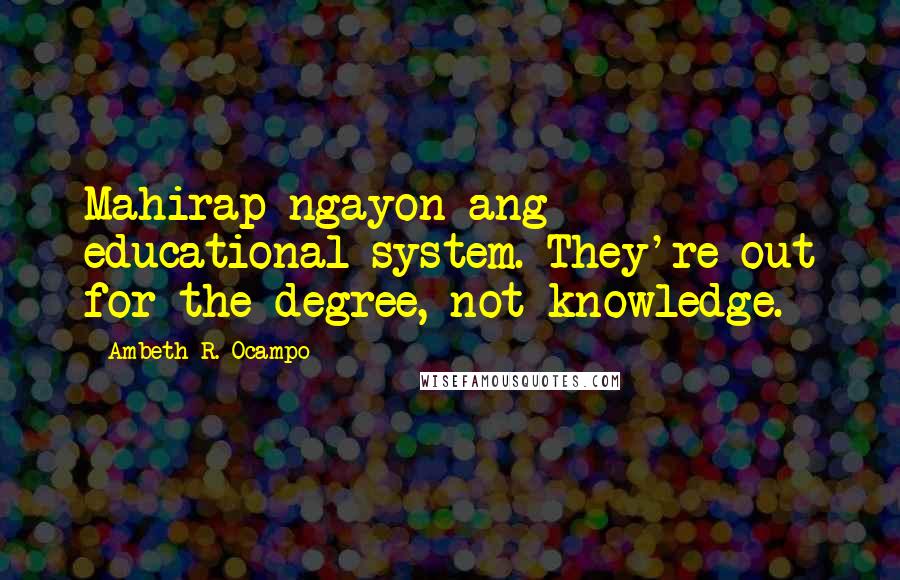 Mahirap ngayon ang educational system. They're out for the degree, not knowledge.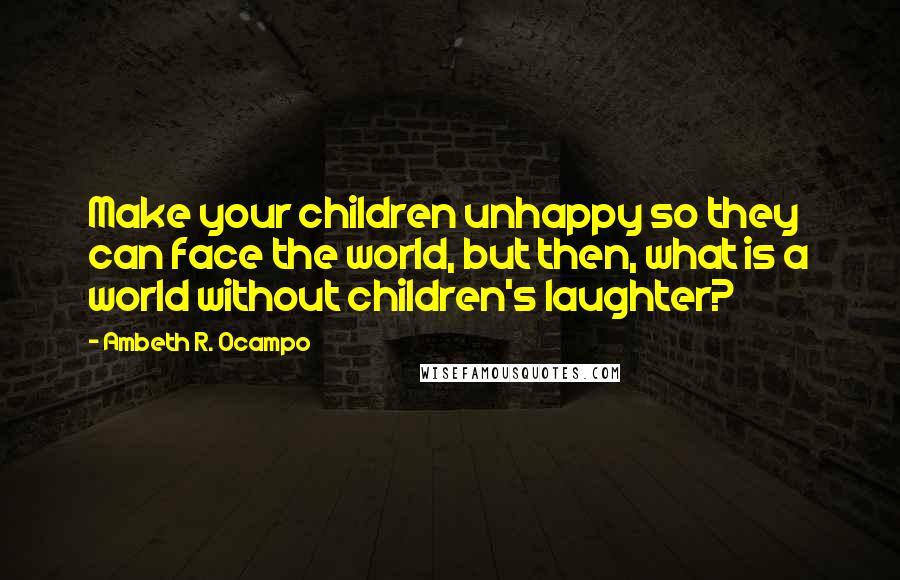 Make your children unhappy so they can face the world, but then, what is a world without children's laughter?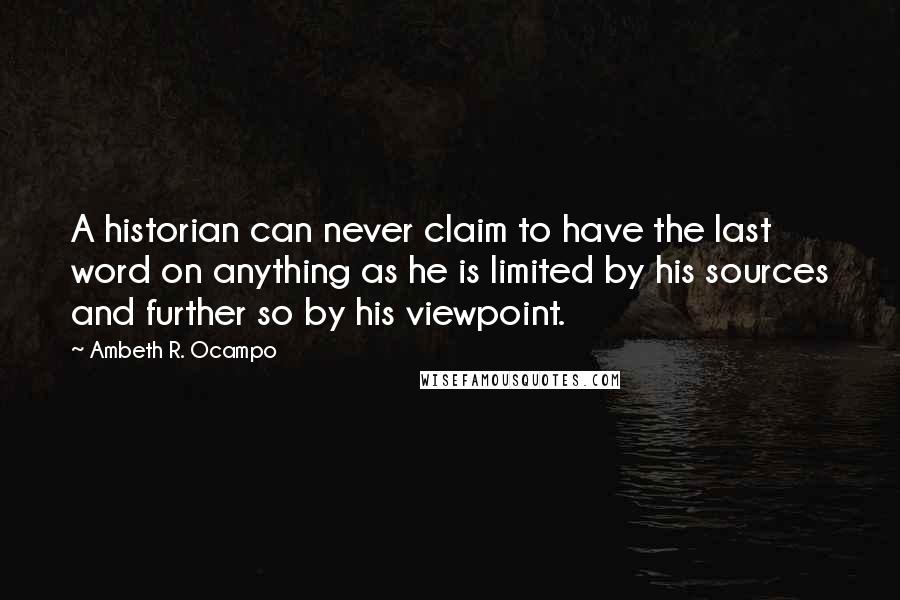 A historian can never claim to have the last word on anything as he is limited by his sources and further so by his viewpoint.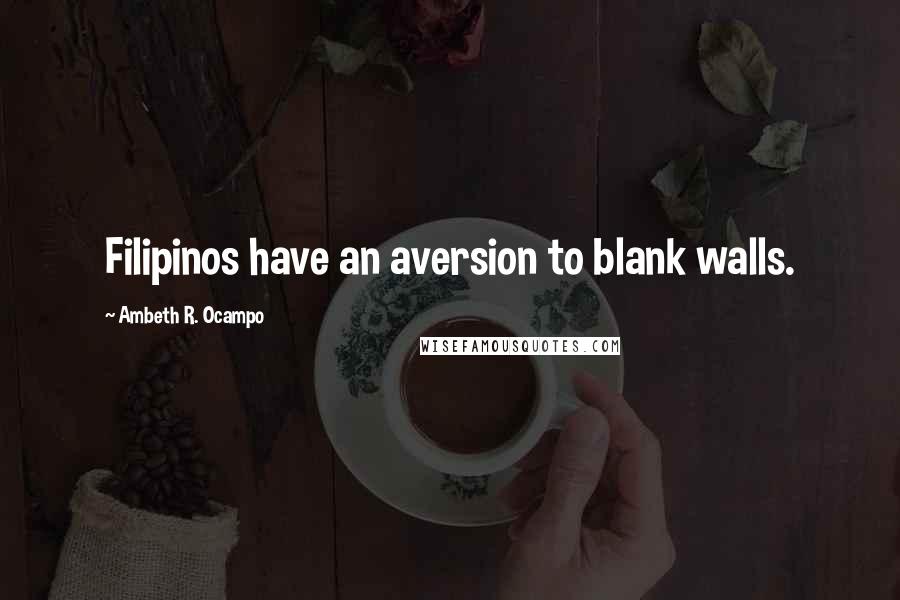 Filipinos have an aversion to blank walls.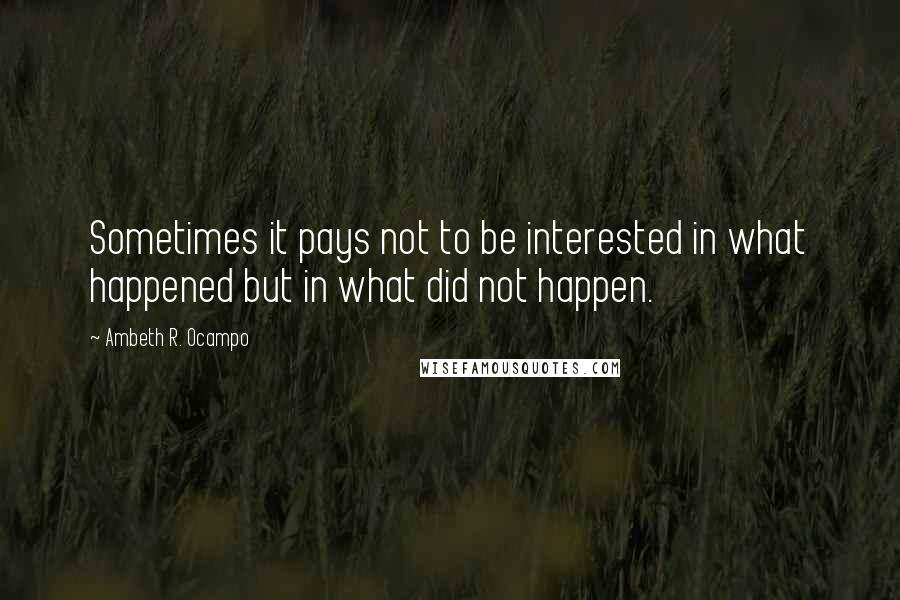 Sometimes it pays not to be interested in what happened but in what did not happen.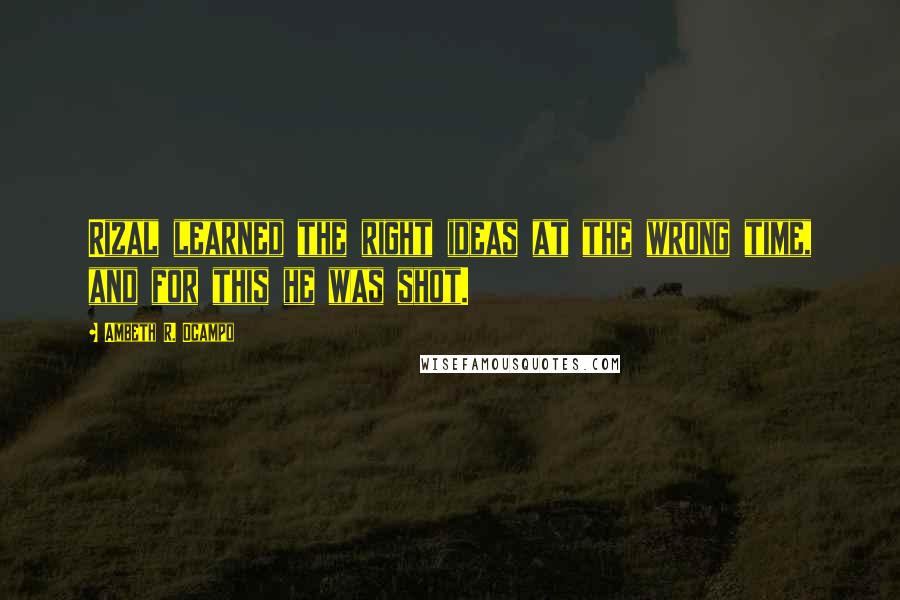 Rizal learned the right ideas at the wrong time, and for this he was shot.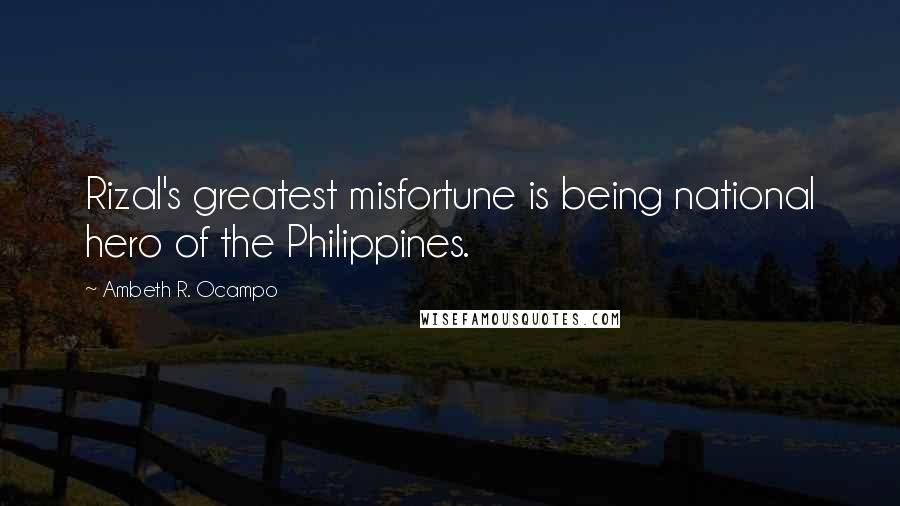 Rizal's greatest misfortune is being national hero of the Philippines.