Alexander Anderson Quotes
Top 3 wise famous quotes and sayings by Alexander Anderson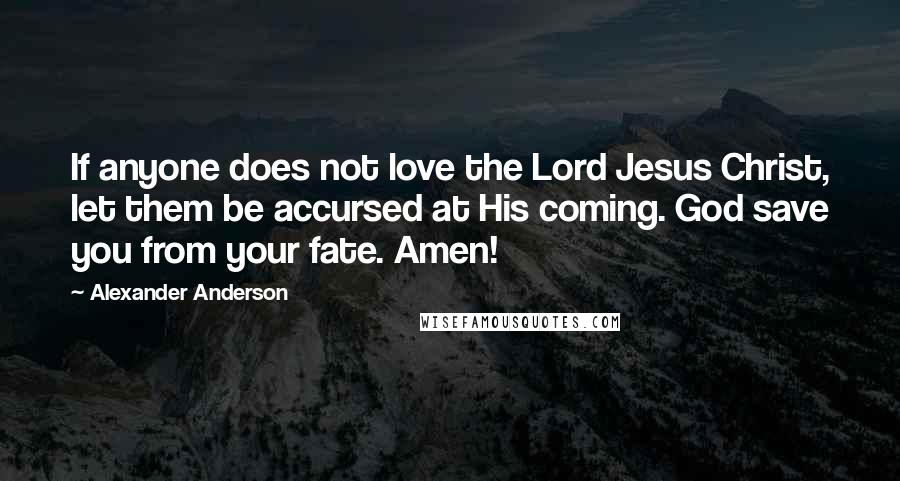 If anyone does not love the Lord Jesus Christ, let them be accursed at His coming. God save you from your fate. Amen!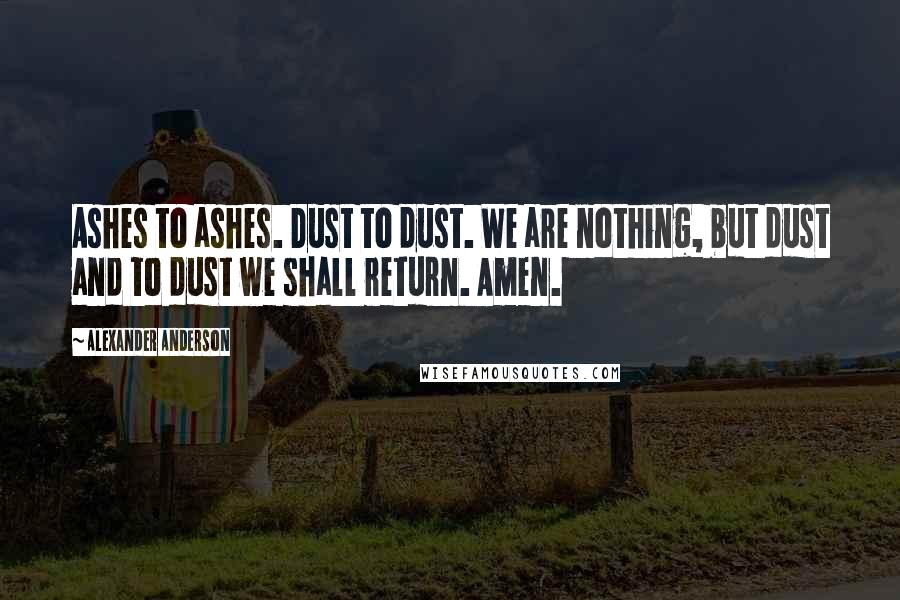 Ashes to ashes. Dust to dust. We are nothing, but dust and to dust we shall return. Amen.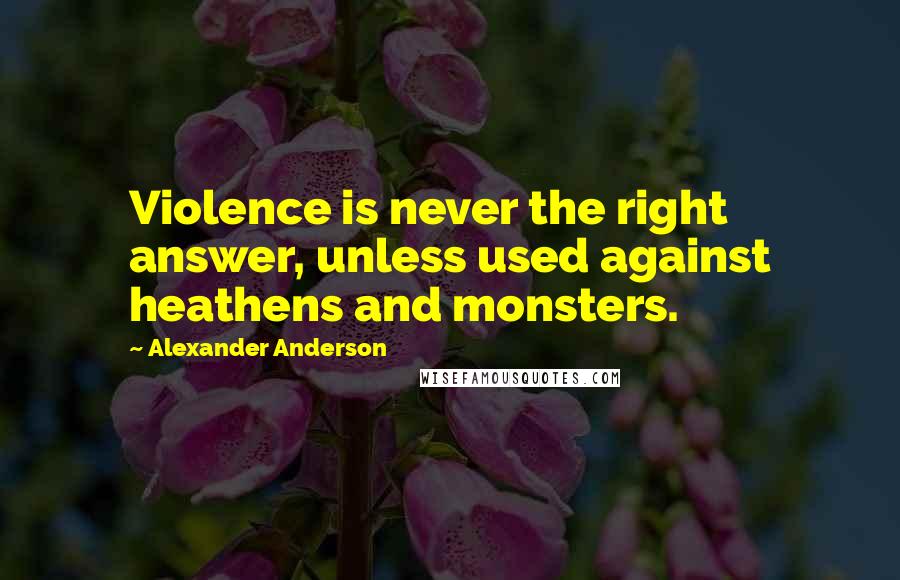 Violence is never the right answer, unless used against heathens and monsters.