Alan Coren Quotes
Top 14 wise famous quotes and sayings by Alan Coren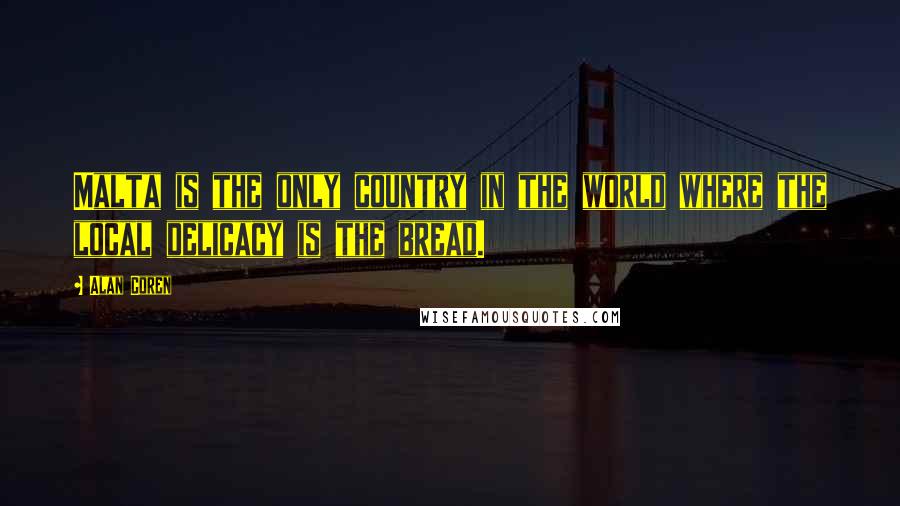 Malta is the only country in the world where the local delicacy is the bread.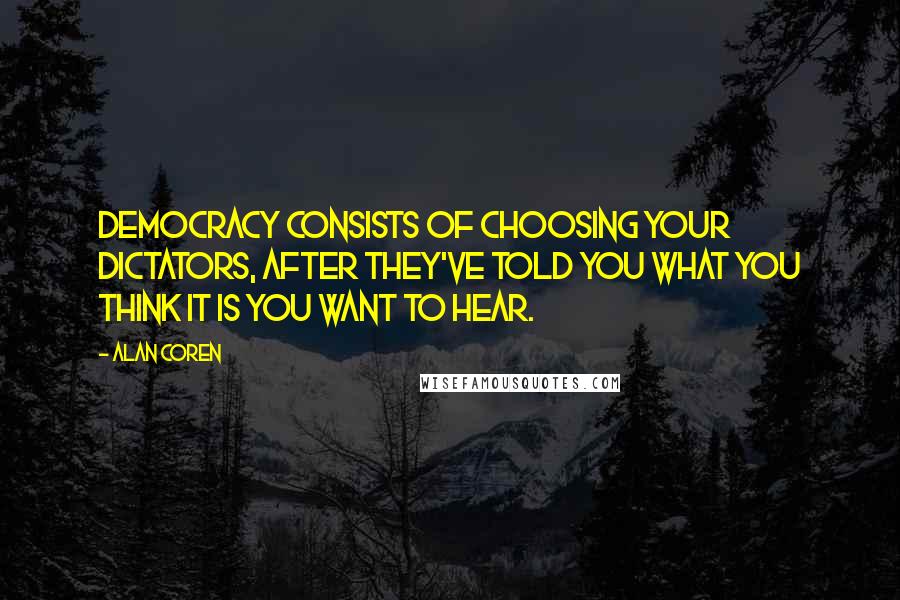 Democracy consists of choosing your dictators, after they've told you what you think it is you want to hear.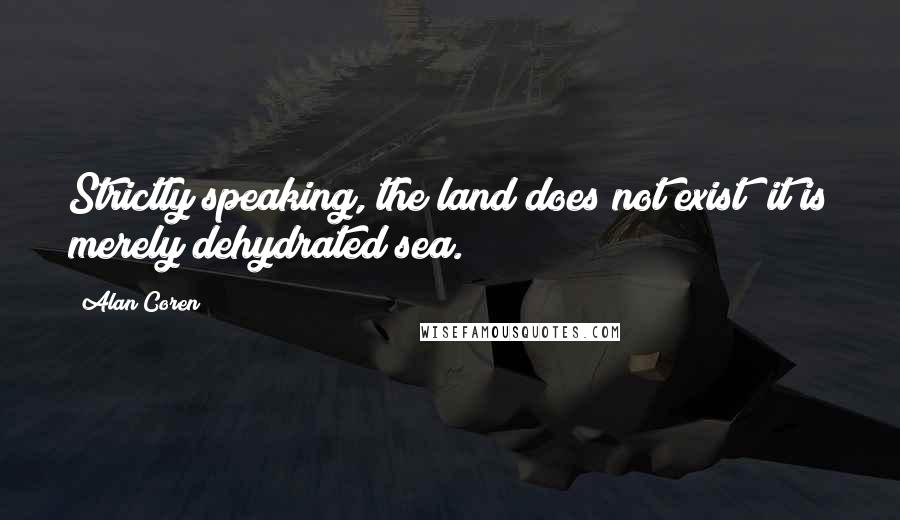 Strictly speaking, the land does not exist; it is merely dehydrated sea.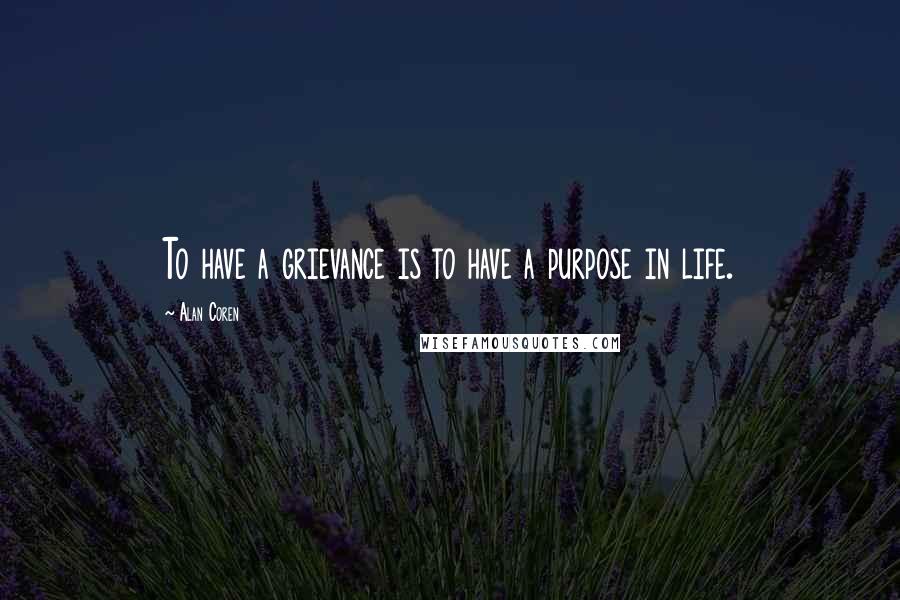 To have a grievance is to have a purpose in life.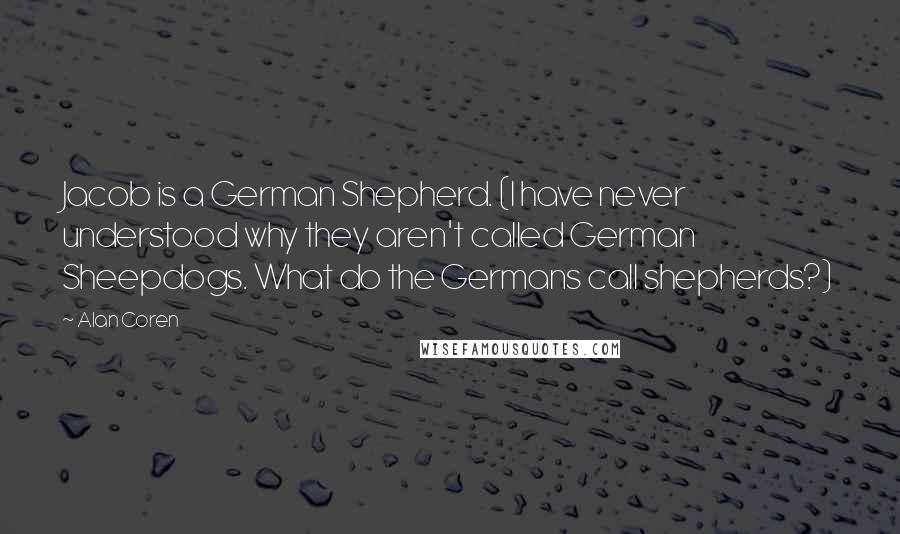 Jacob is a German Shepherd. (I have never understood why they aren't called German Sheepdogs. What do the Germans call shepherds?)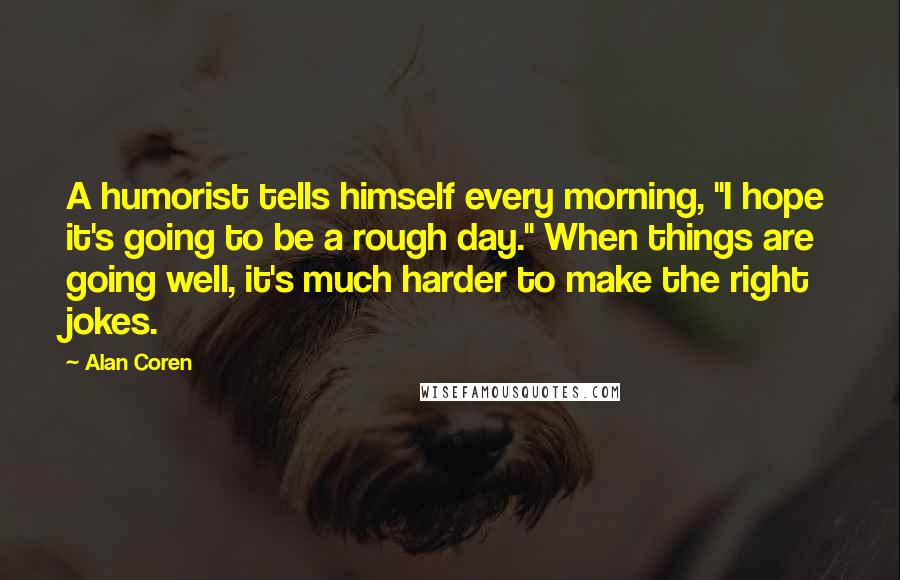 A humorist tells himself every morning, "I hope it's going to be a rough day." When things are going well, it's much harder to make the right jokes.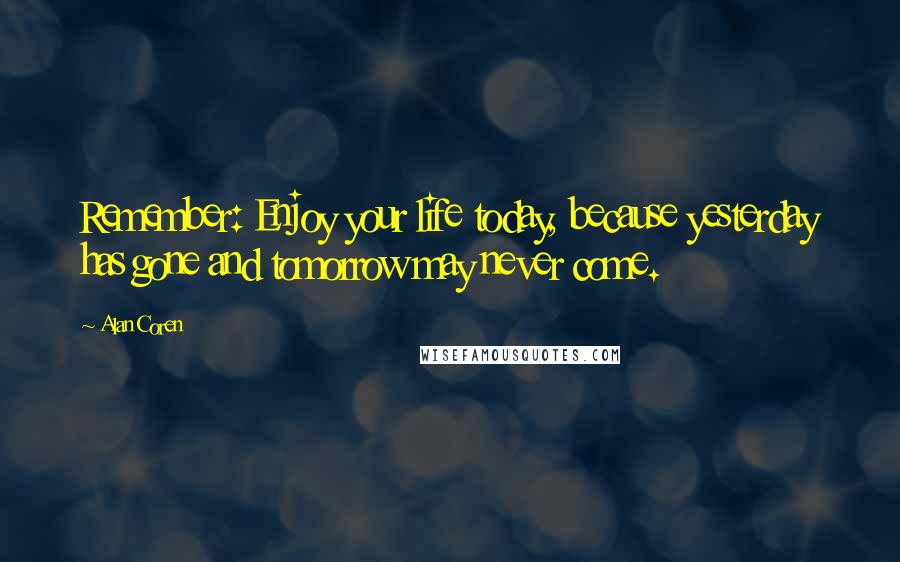 Remember: Enjoy your life today, because yesterday has gone and tomorrow may never come.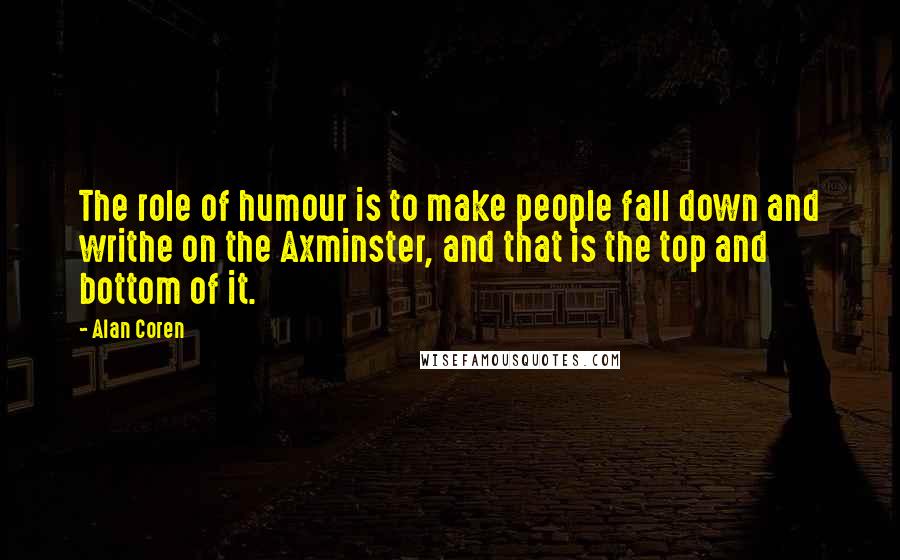 The role of humour is to make people fall down and writhe on the Axminster, and that is the top and bottom of it.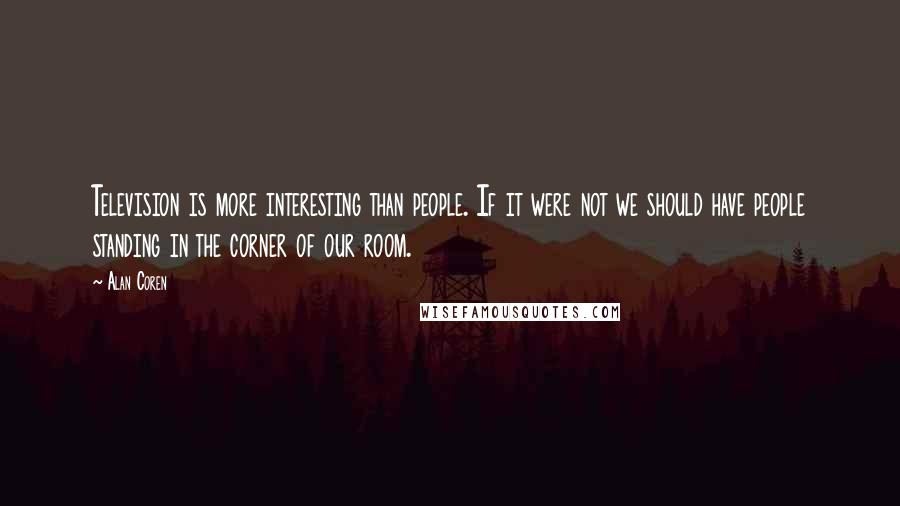 Television is more interesting than people. If it were not we should have people standing in the corner of our room.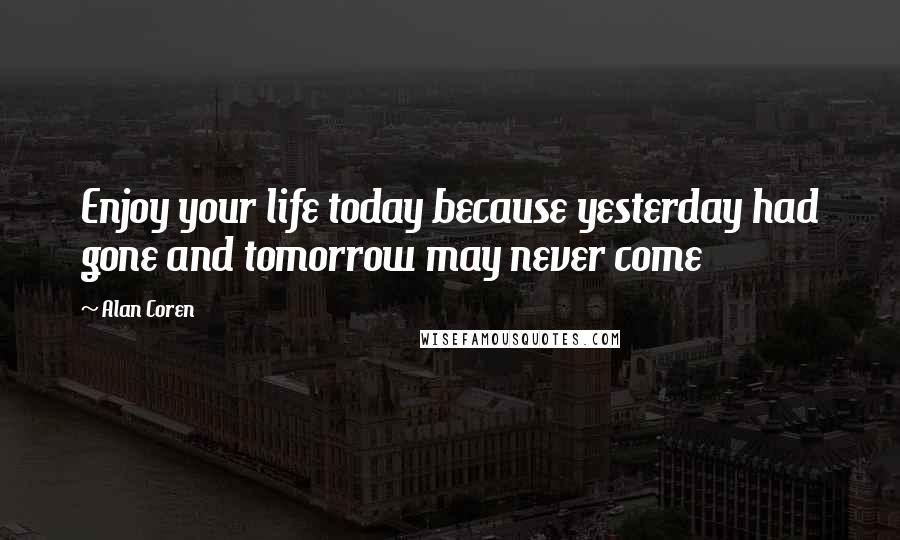 Enjoy your life today because yesterday had gone and tomorrow may never come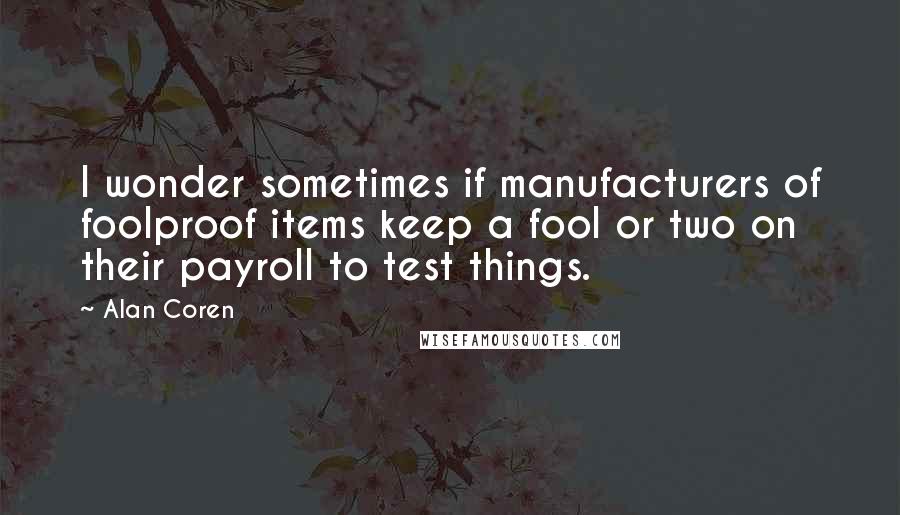 I wonder sometimes if manufacturers of foolproof items keep a fool or two on their payroll to test things.
All I know of birds to this date is that sparrows are the ones that are not pigeons.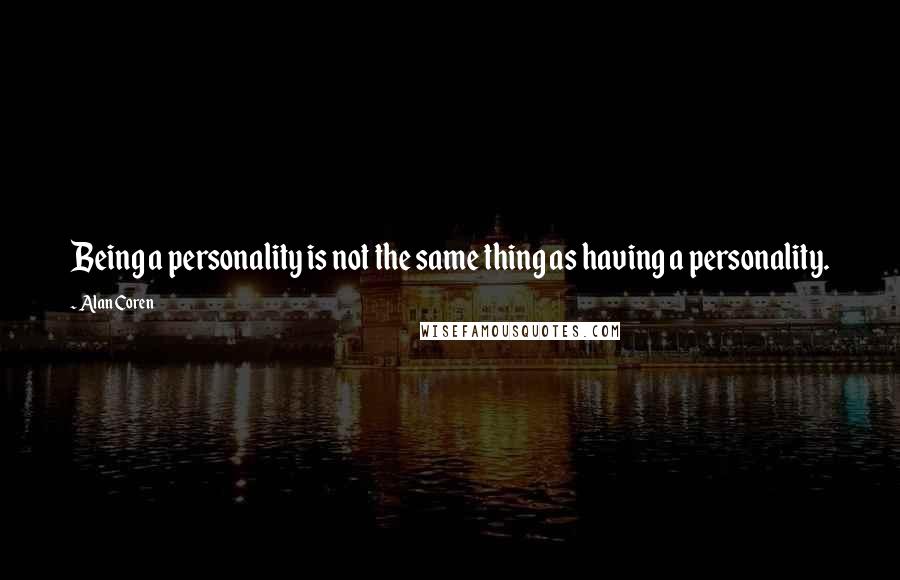 Being a personality is not the same thing as having a personality.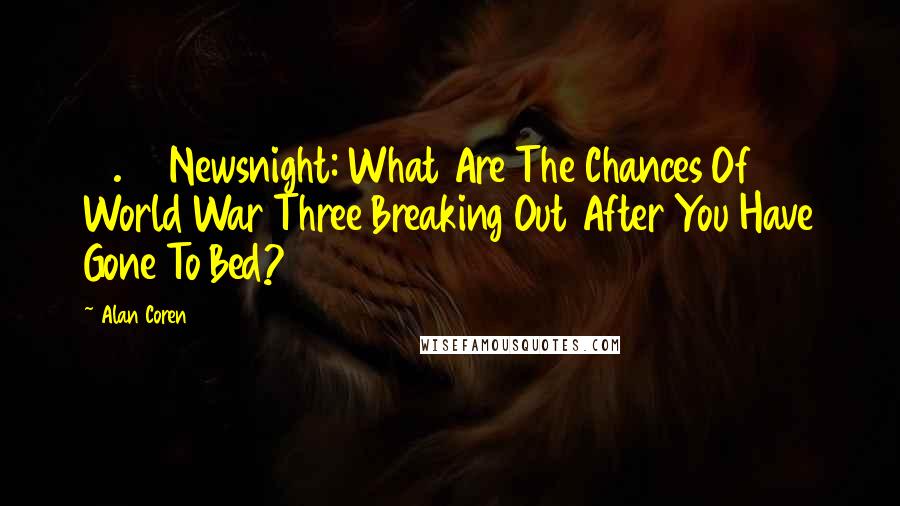 10.30 Newsnight: What Are The Chances Of World War Three Breaking Out After You Have Gone To Bed?