William Odom Quotes
Top 8 wise famous quotes and sayings by William Odom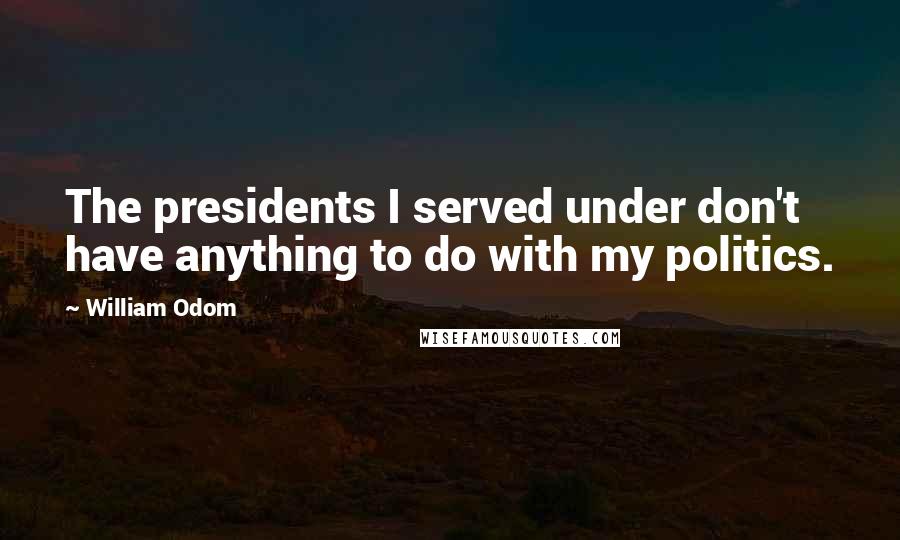 The presidents I served under don't have anything to do with my politics.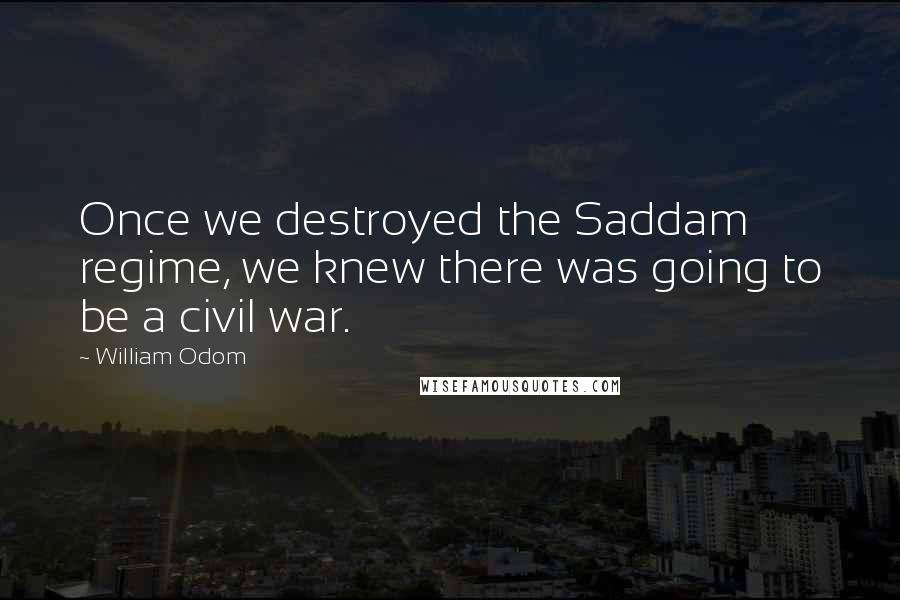 Once we destroyed the Saddam regime, we knew there was going to be a civil war.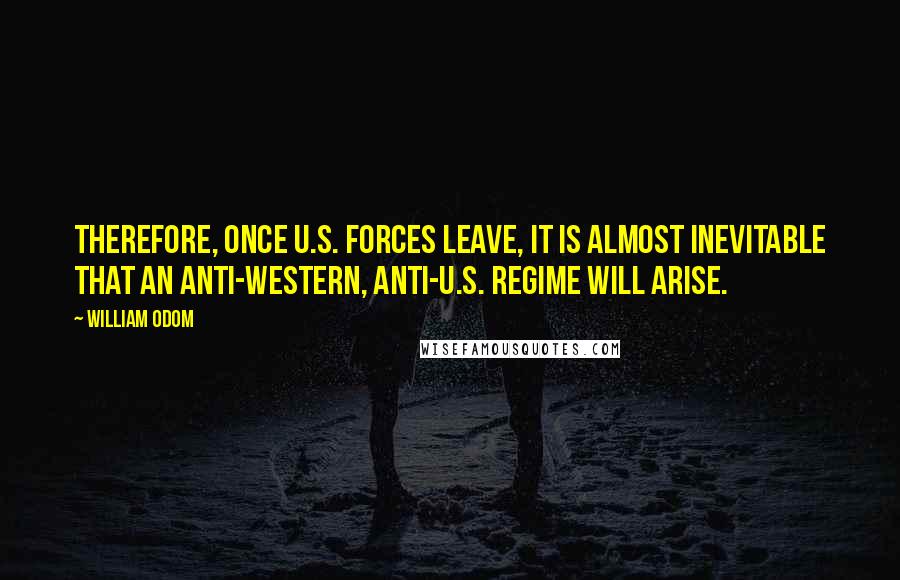 Therefore, once U.S. forces leave, it is almost inevitable that an anti-Western, anti-U.S. regime will arise.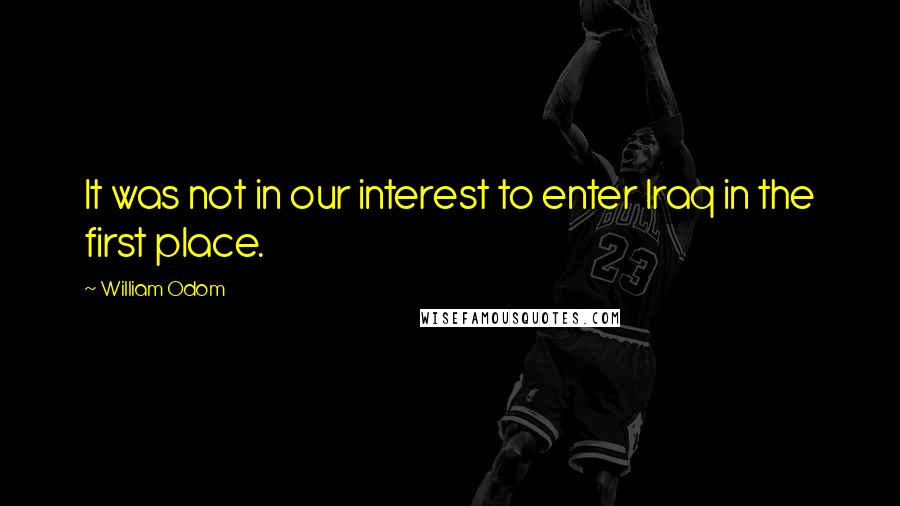 It was not in our interest to enter Iraq in the first place.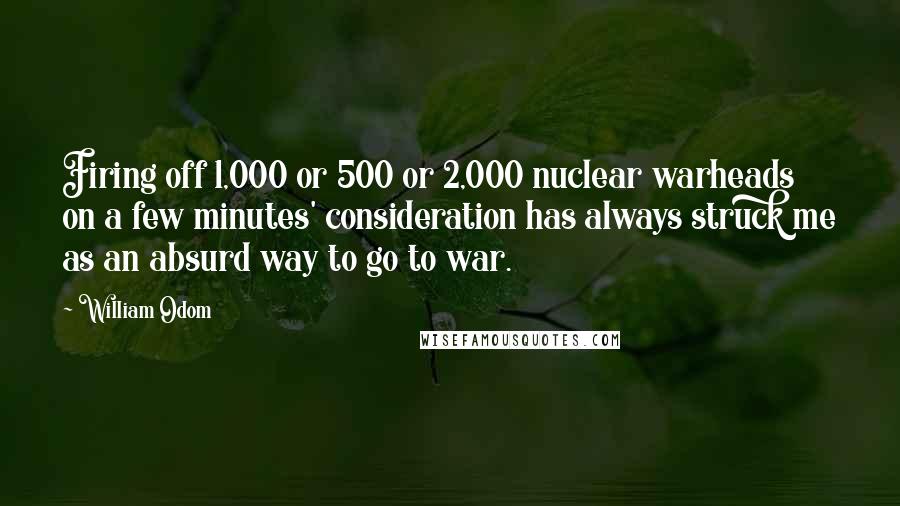 Firing off 1,000 or 500 or 2,000 nuclear warheads on a few minutes' consideration has always struck me as an absurd way to go to war.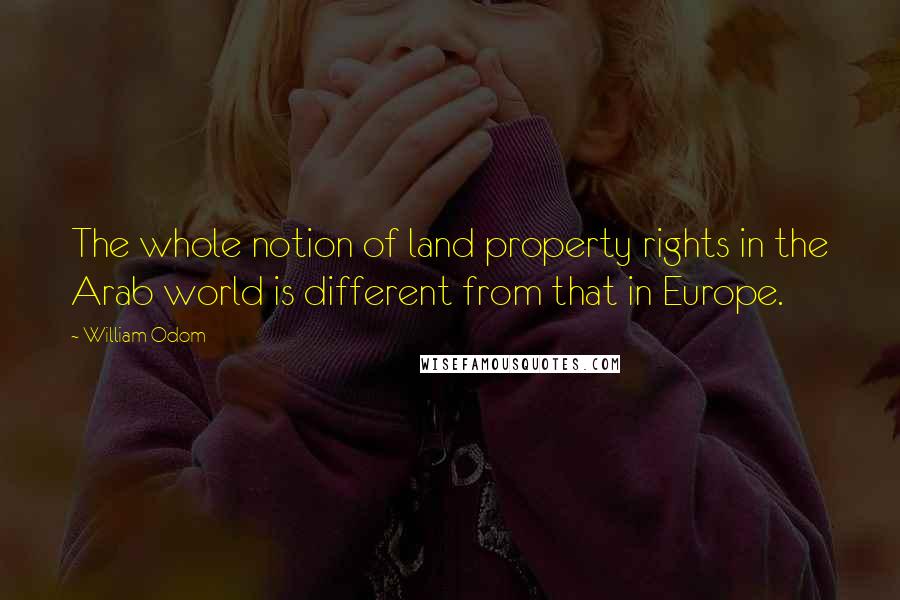 The whole notion of land property rights in the Arab world is different from that in Europe.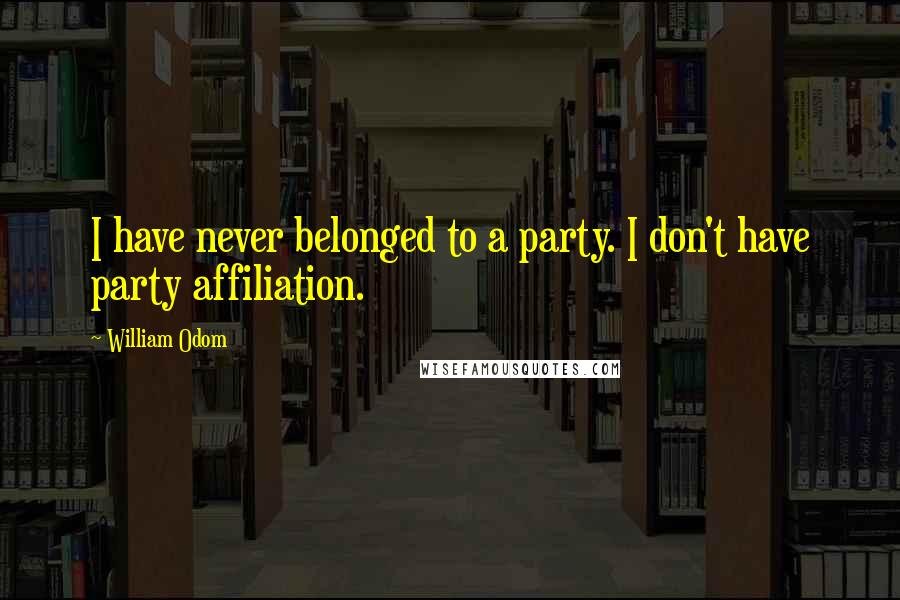 I have never belonged to a party. I don't have party affiliation.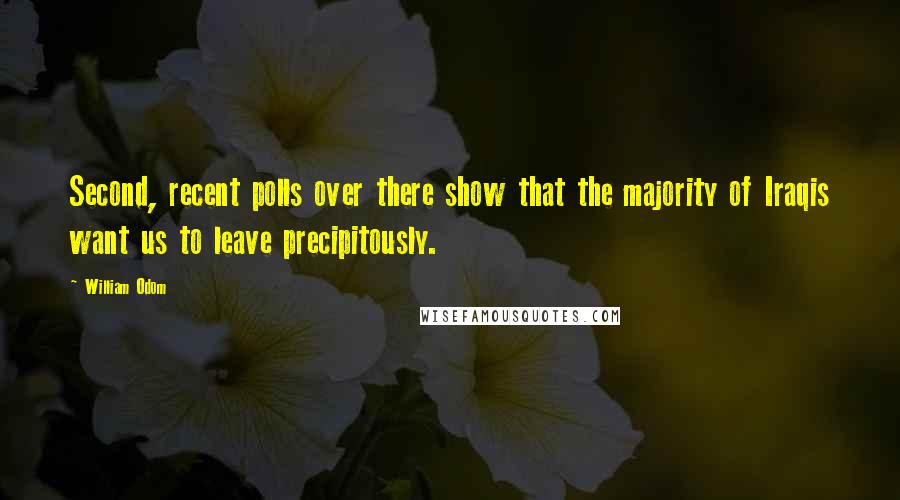 Second, recent polls over there show that the majority of Iraqis want us to leave precipitously.