Will McIntosh Quotes
Top 13 wise famous quotes and sayings by Will McIntosh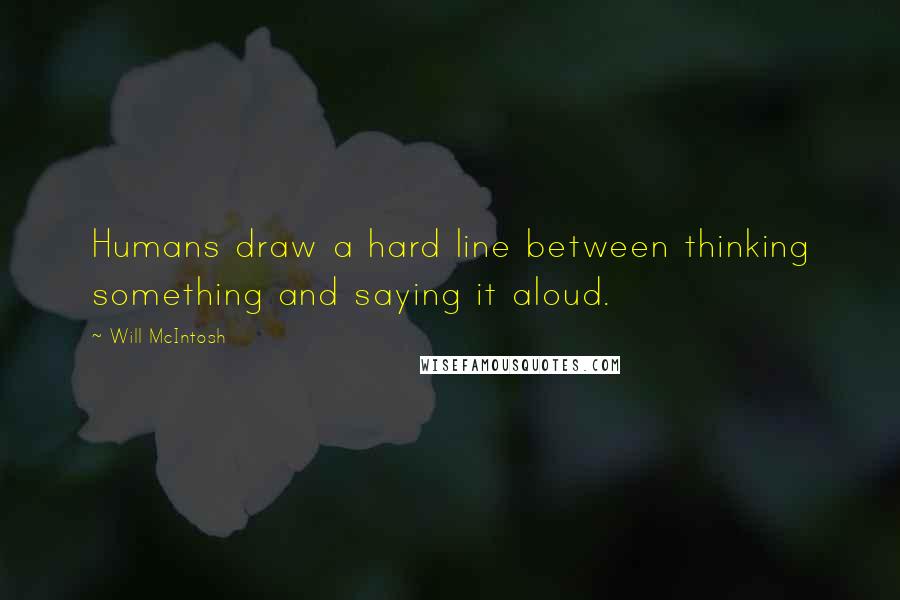 Humans draw a hard line between thinking something and saying it aloud.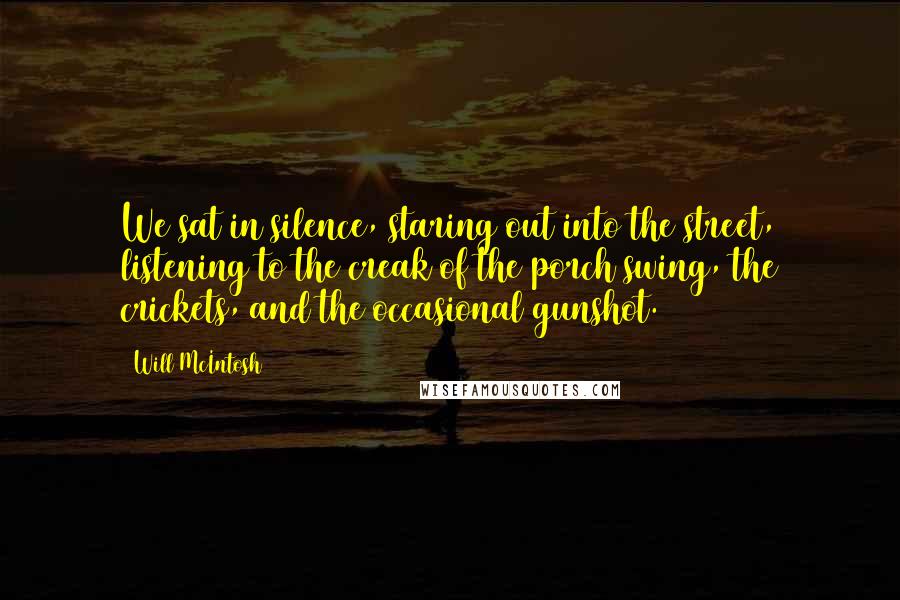 We sat in silence, staring out into the street, listening to the creak of the porch swing, the crickets, and the occasional gunshot.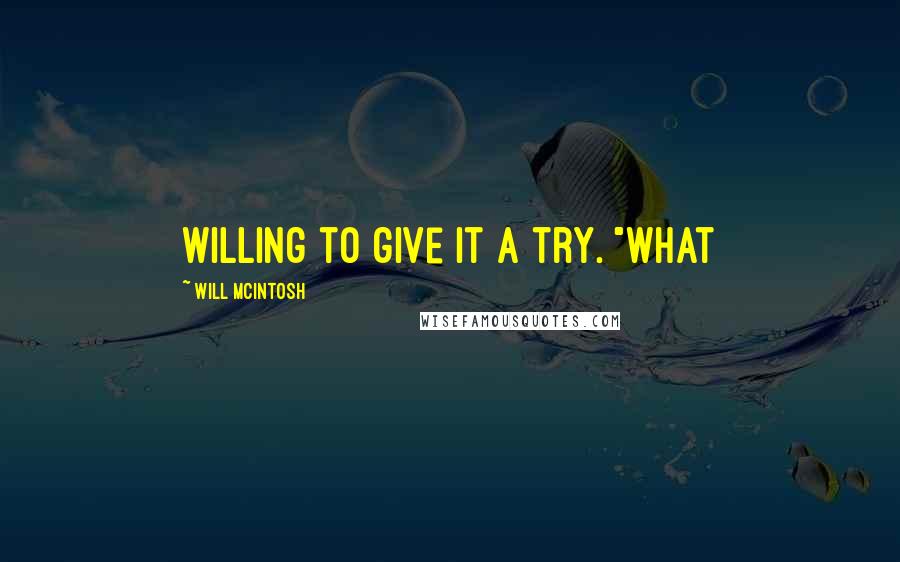 willing to give it a try. "What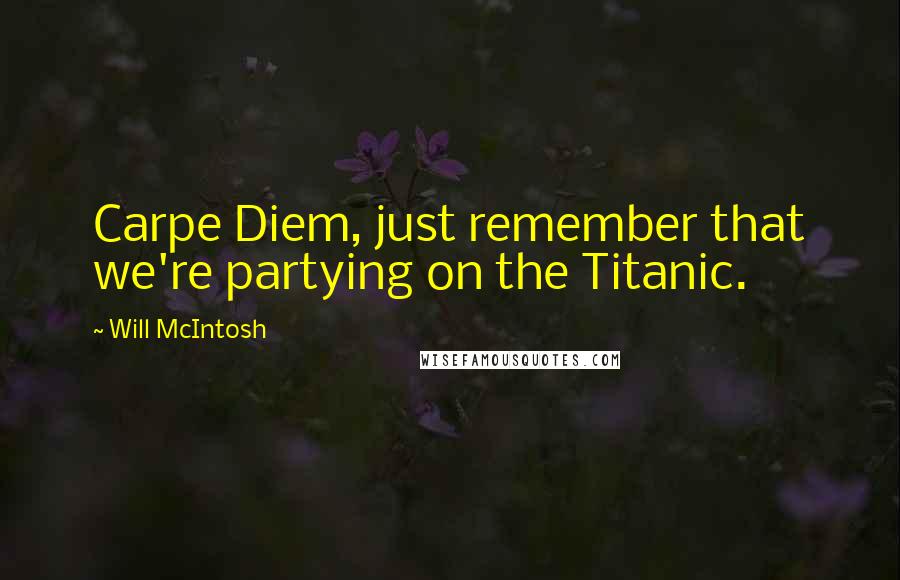 Carpe Diem, just remember that we're partying on the Titanic.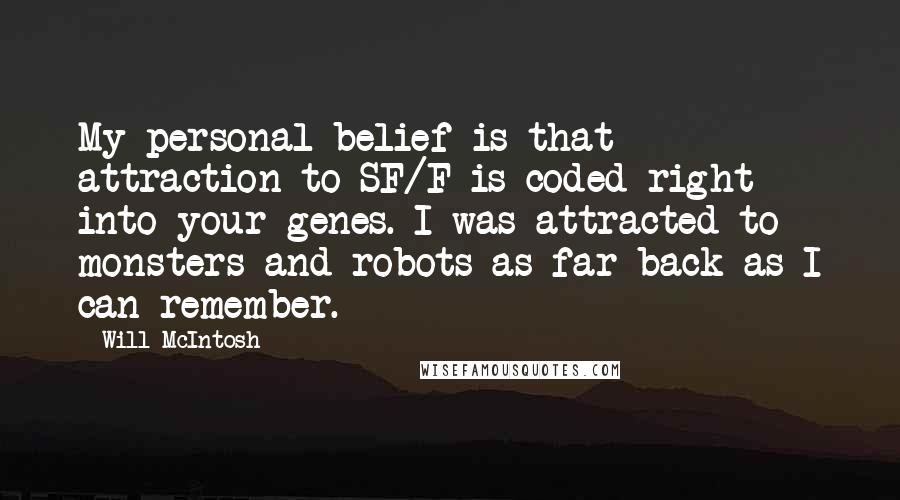 My personal belief is that attraction to SF/F is coded right into your genes. I was attracted to monsters and robots as far back as I can remember.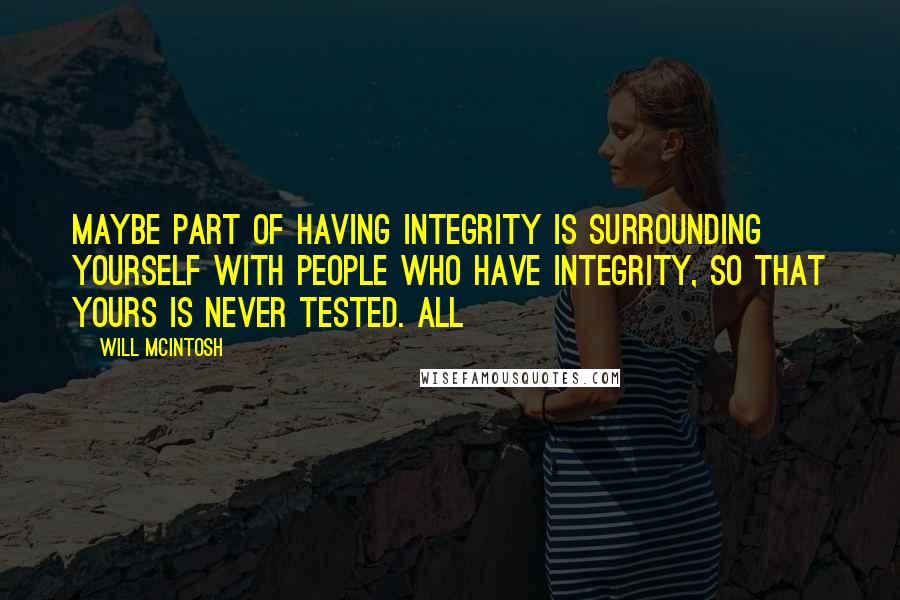 Maybe part of having integrity is surrounding yourself with people who have integrity, so that yours is never tested. All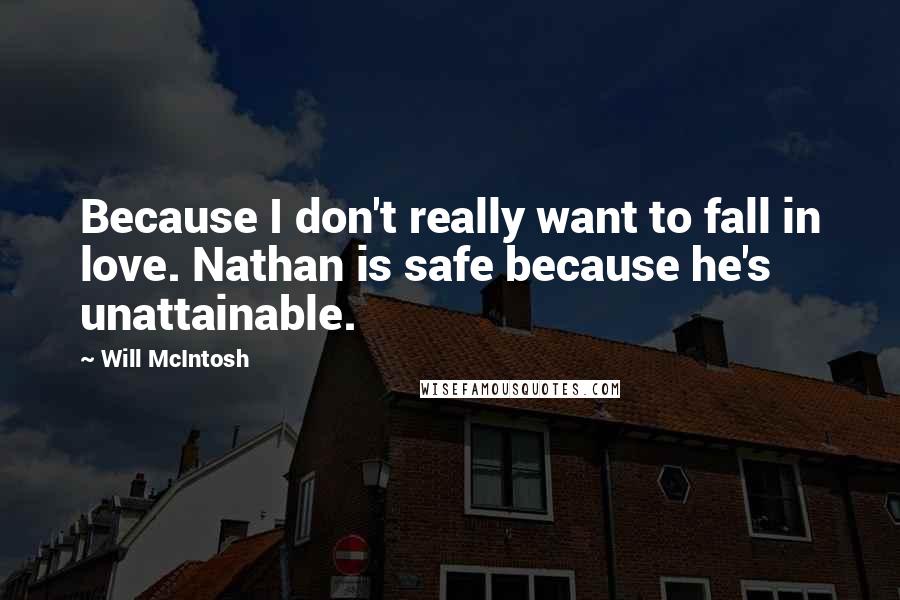 Because I don't really want to fall in love. Nathan is safe because he's unattainable.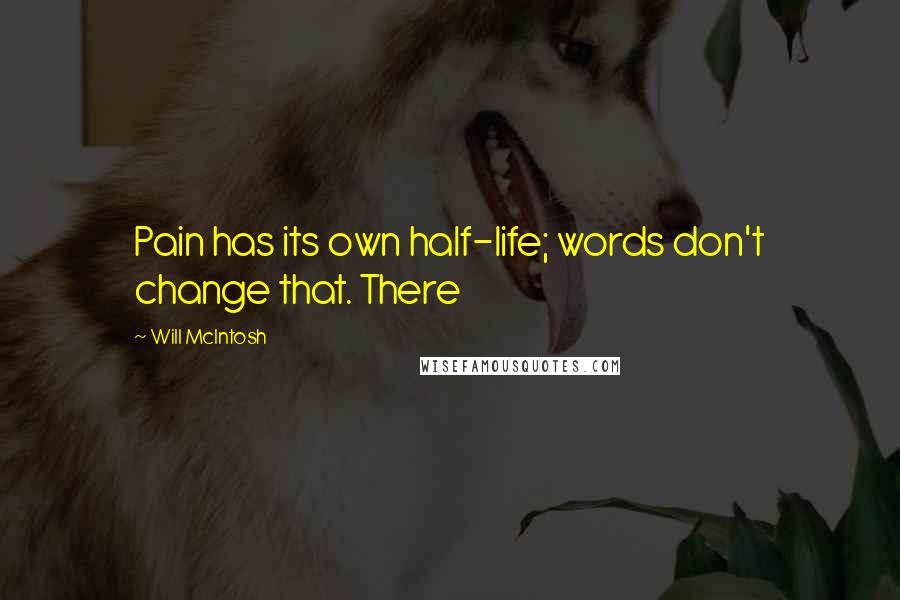 Pain has its own half-life; words don't change that. There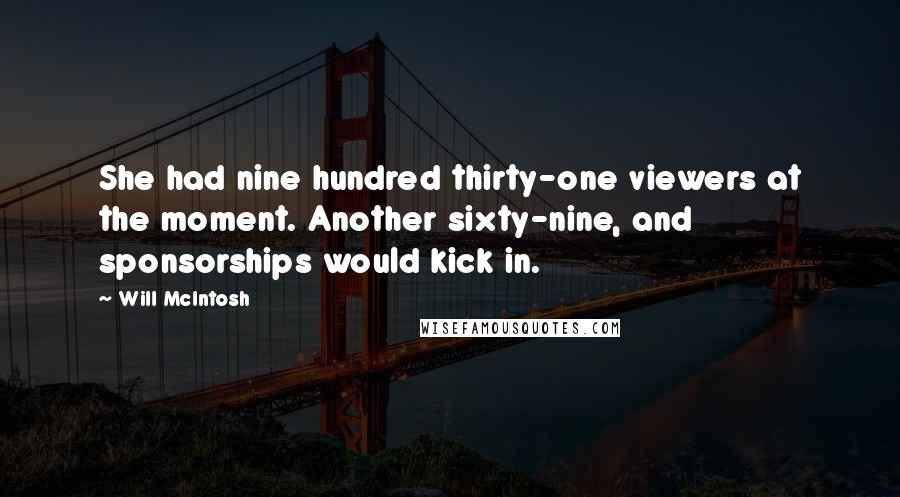 She had nine hundred thirty-one viewers at the moment. Another sixty-nine, and sponsorships would kick in.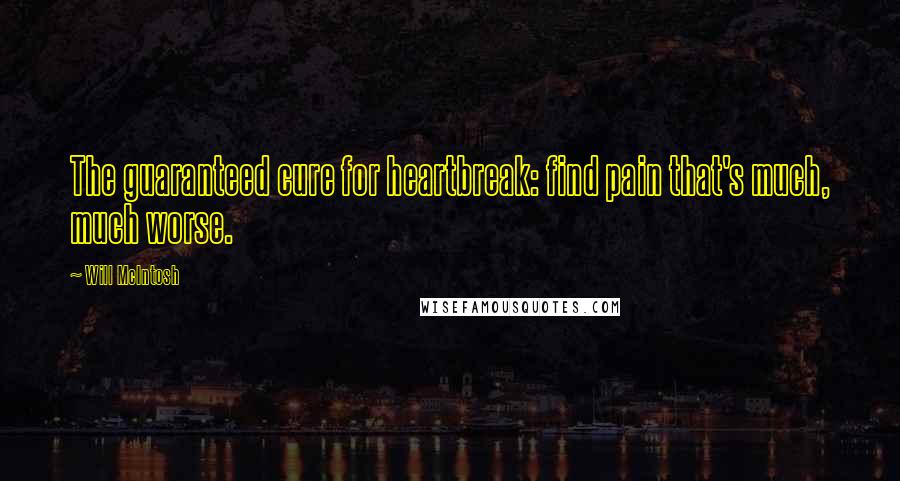 The guaranteed cure for heartbreak: find pain that's much, much worse.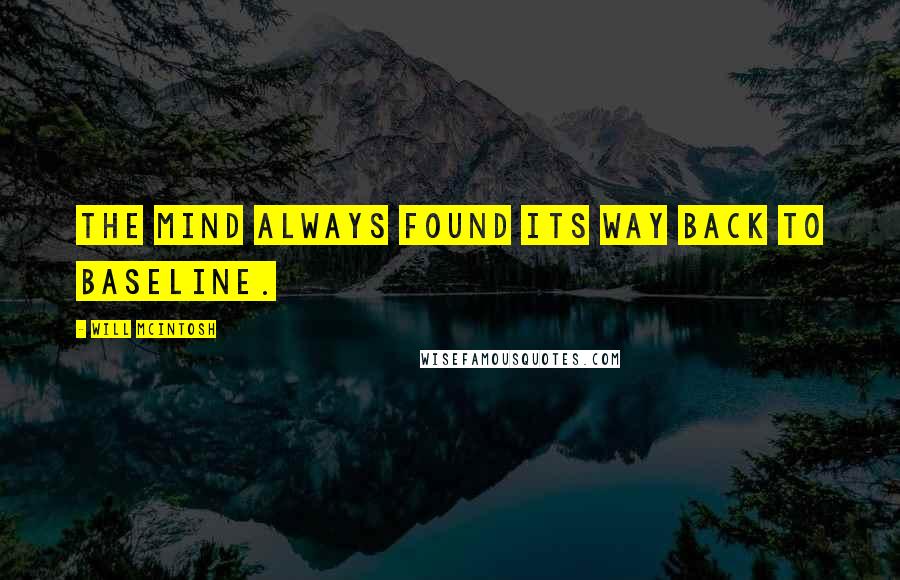 The mind always found its way back to baseline.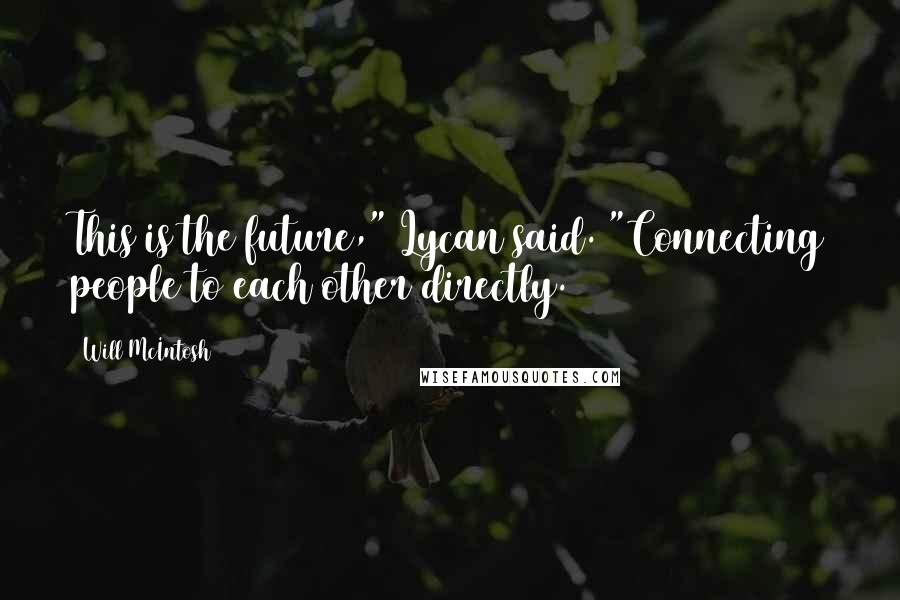 This is the future," Lycan said. "Connecting people to each other directly.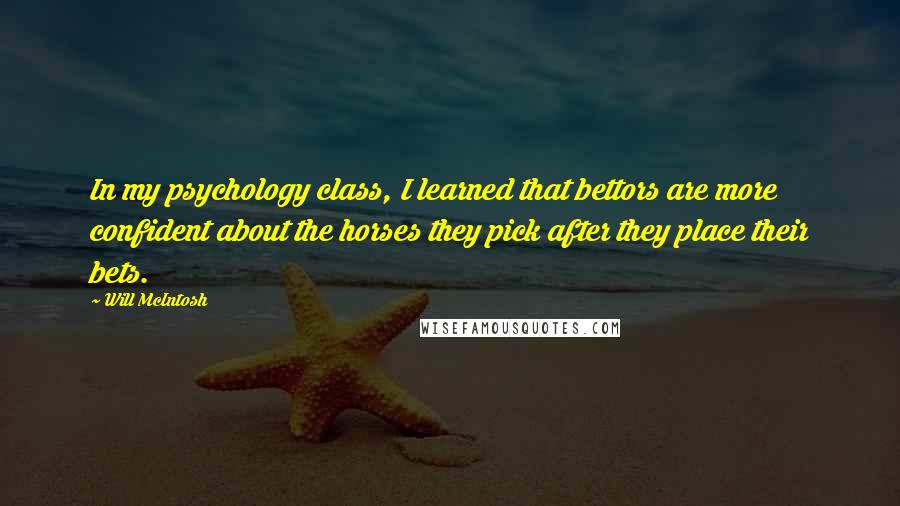 In my psychology class, I learned that bettors are more confident about the horses they pick after they place their bets.