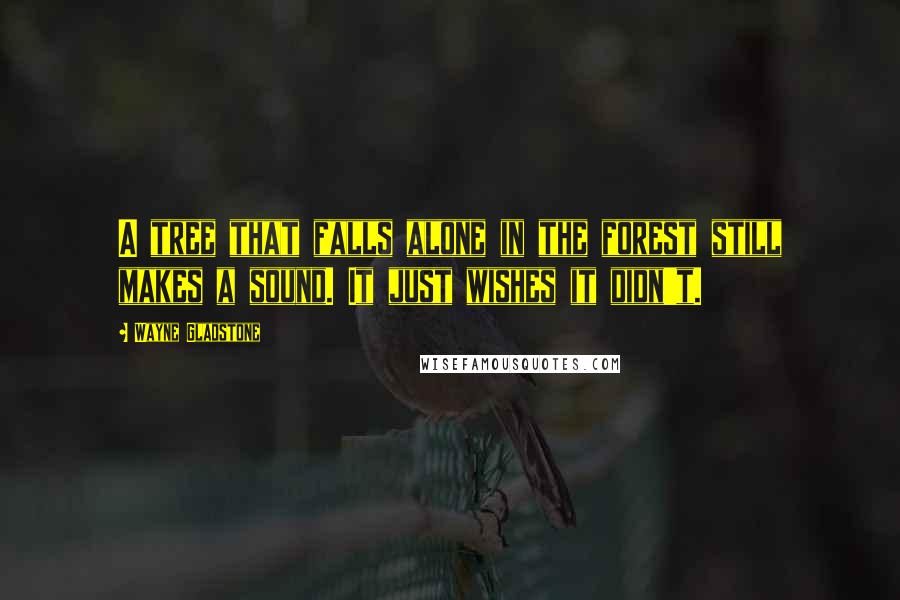 A tree that falls alone in the forest still makes a sound. It just wishes it didn't.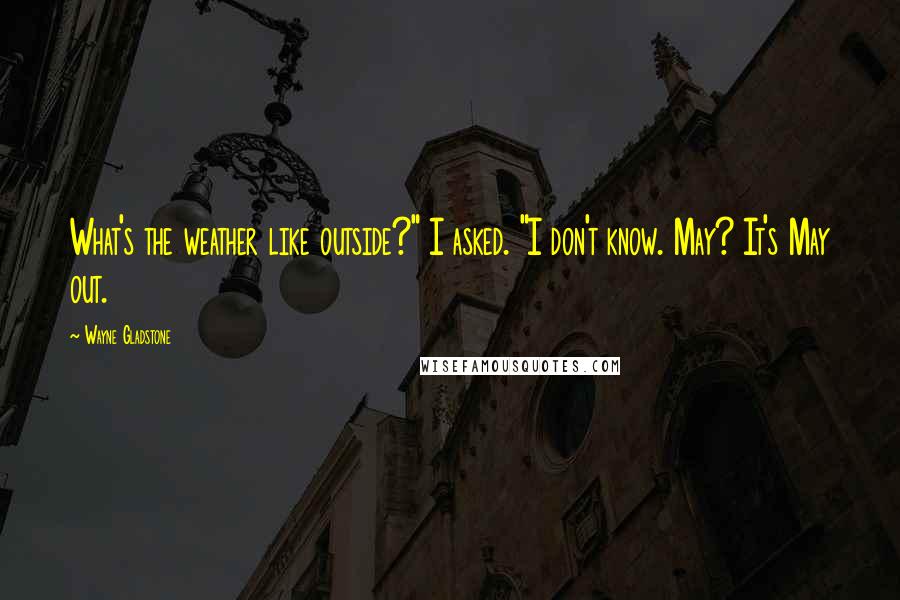 What's the weather like outside?" I asked. "I don't know. May? It's May out.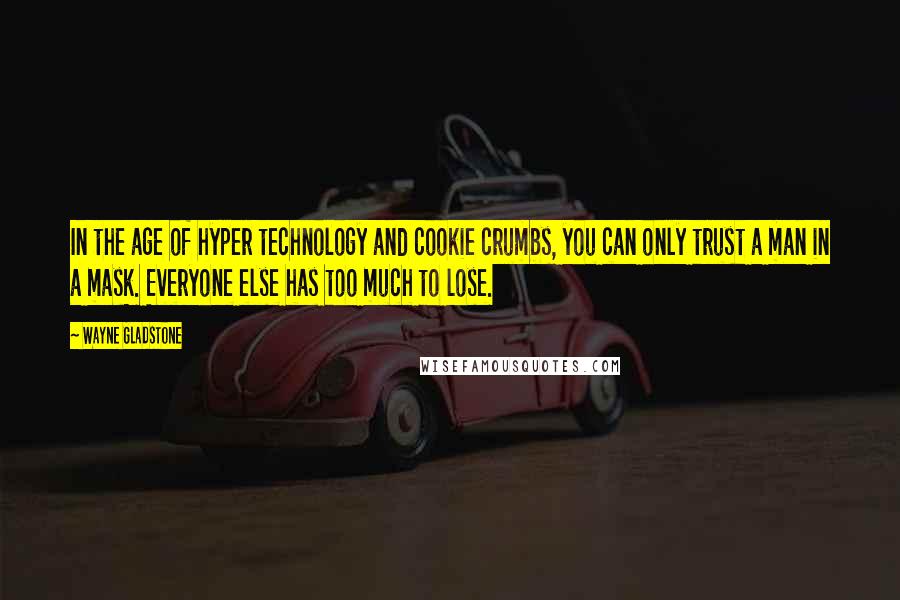 In the age of hyper technology and cookie crumbs, you can only trust a man in a mask. Everyone else has too much to lose.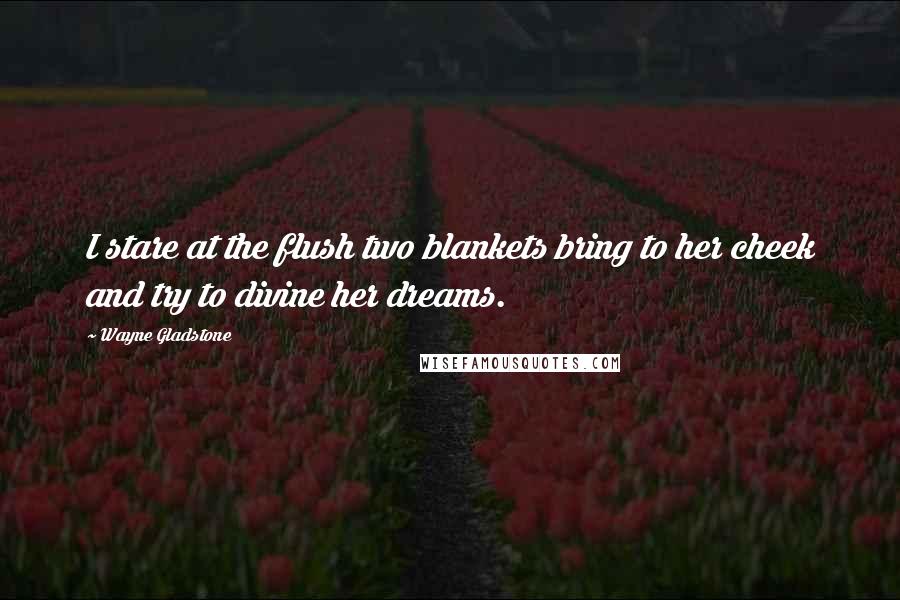 I stare at the flush two blankets bring to her cheek and try to divine her dreams.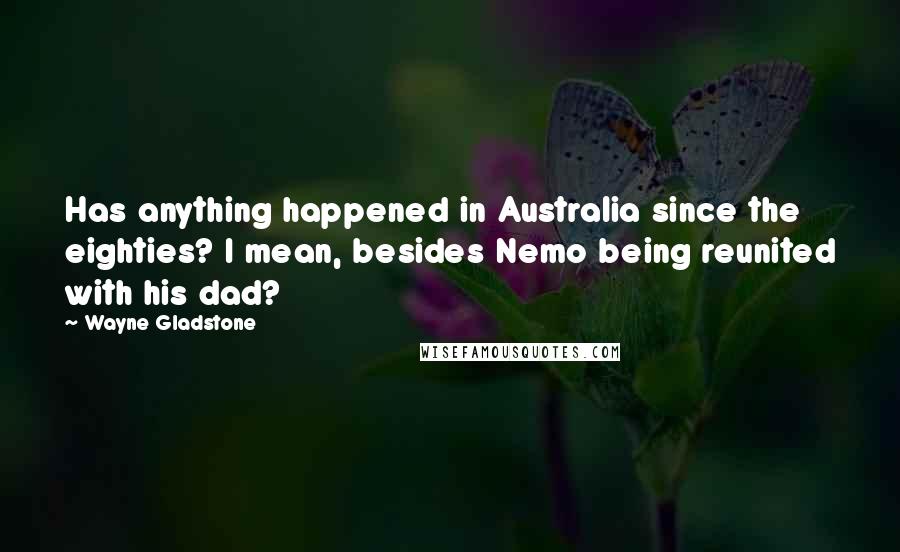 Has anything happened in Australia since the eighties? I mean, besides Nemo being reunited with his dad?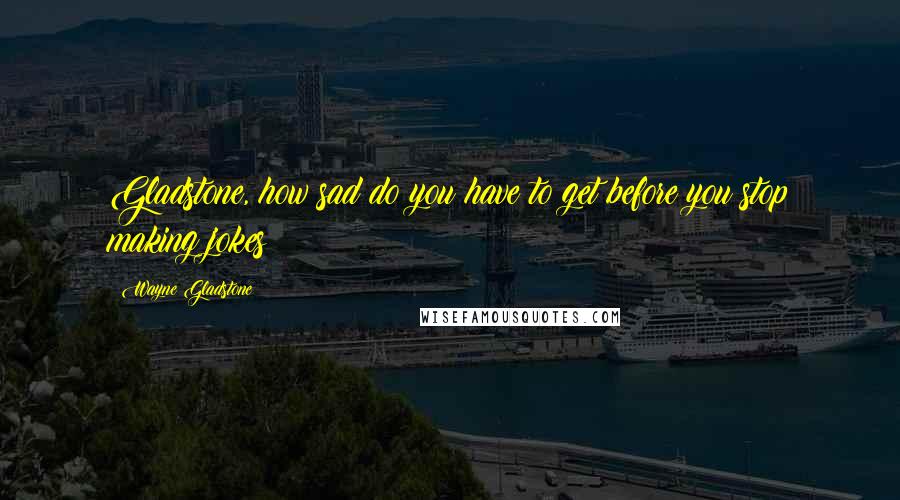 Gladstone, how sad do you have to get before you stop making jokes?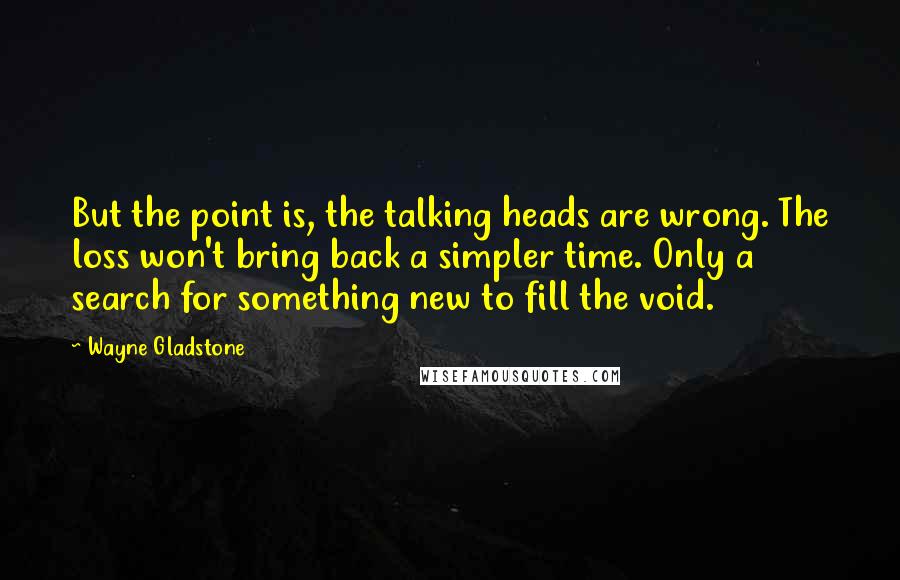 But the point is, the talking heads are wrong. The loss won't bring back a simpler time. Only a search for something new to fill the void.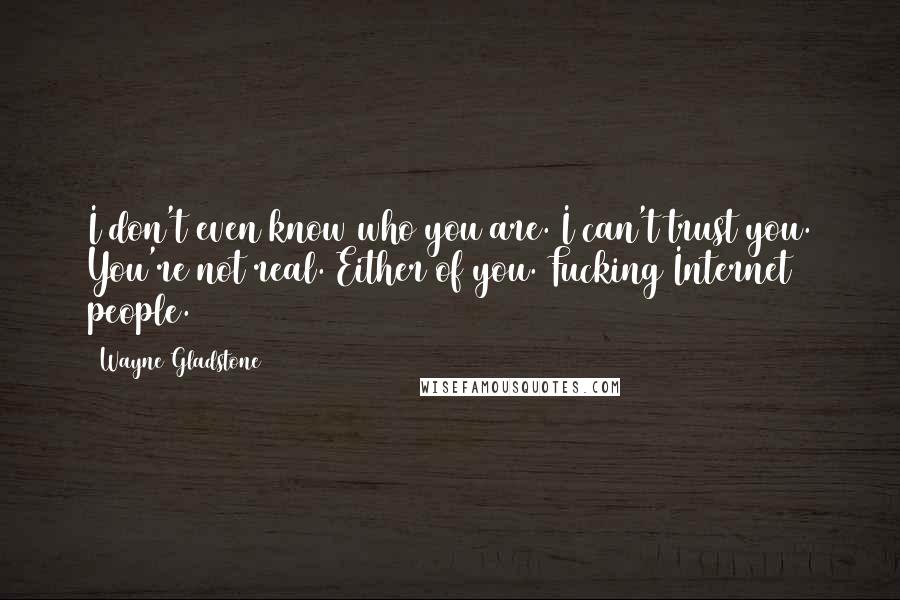 I don't even know who you are. I can't trust you. You're not real. Either of you. Fucking Internet people.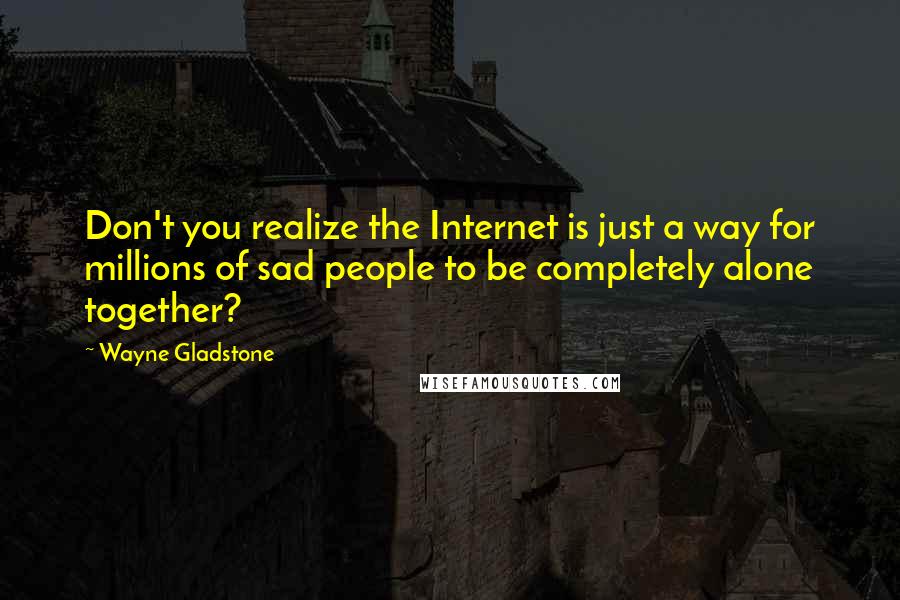 Don't you realize the Internet is just a way for millions of sad people to be completely alone together?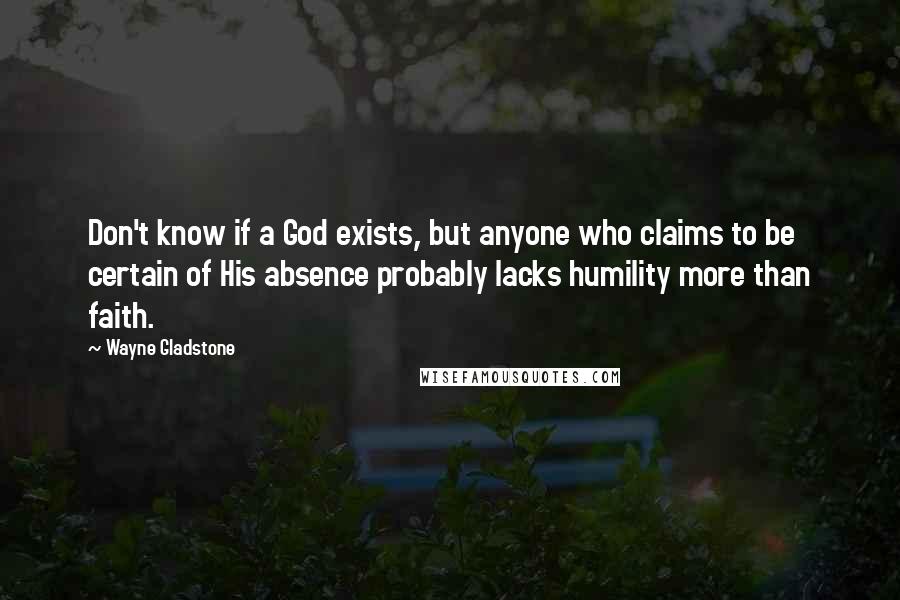 Don't know if a God exists, but anyone who claims to be certain of His absence probably lacks humility more than faith.