Victoria Roberts Quotes
Top 14 wise famous quotes and sayings by Victoria Roberts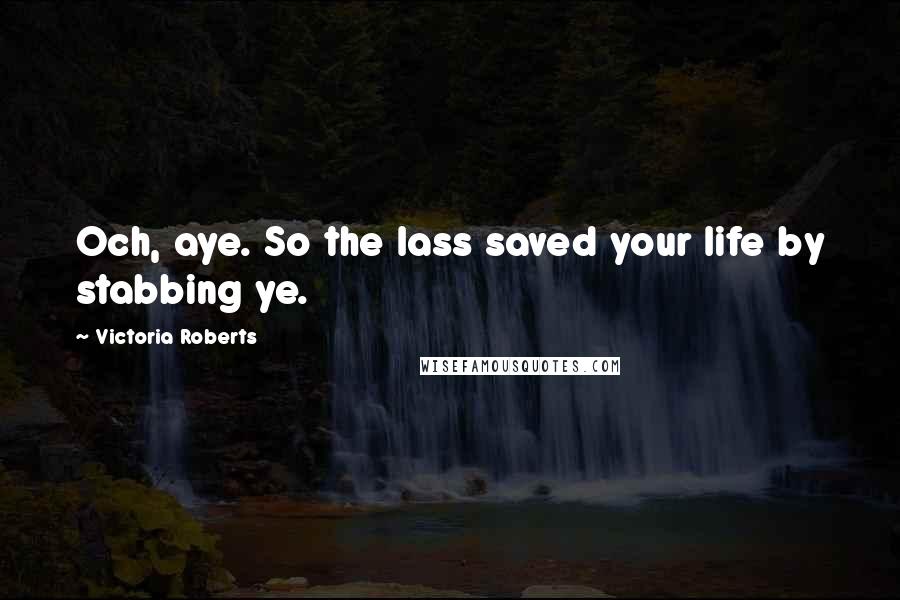 Och, aye. So the lass saved your life by stabbing ye.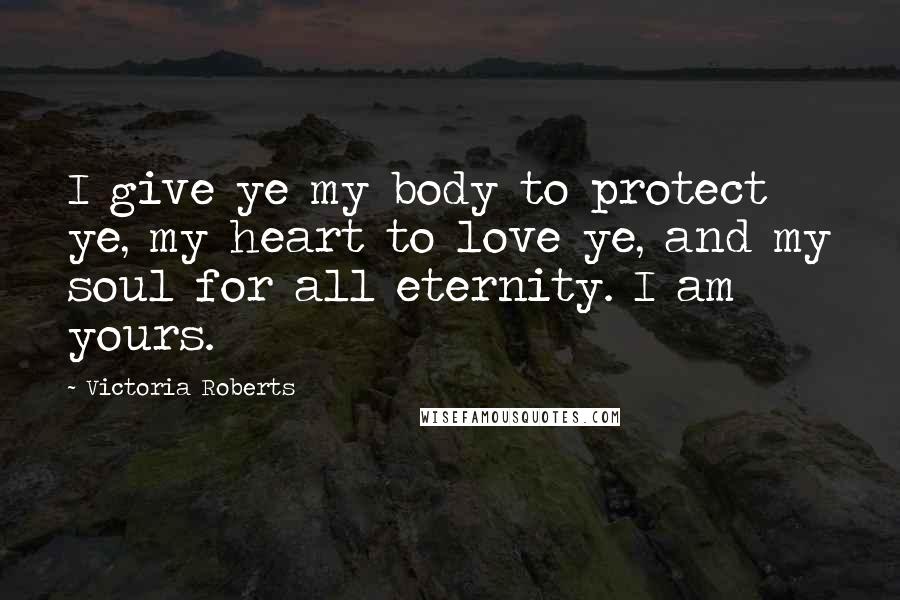 I give ye my body to protect ye, my heart to love ye, and my soul for all eternity. I am yours.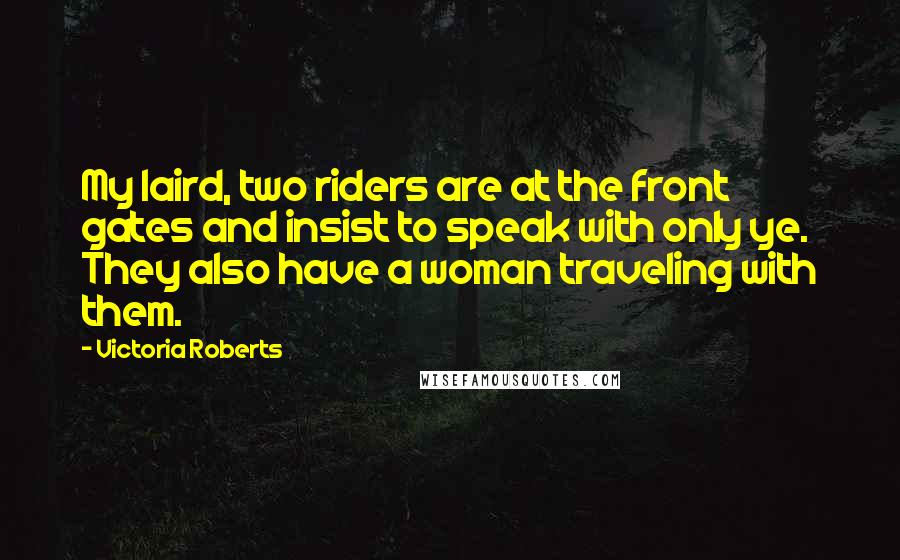 My laird, two riders are at the front gates and insist to speak with only ye. They also have a woman traveling with them.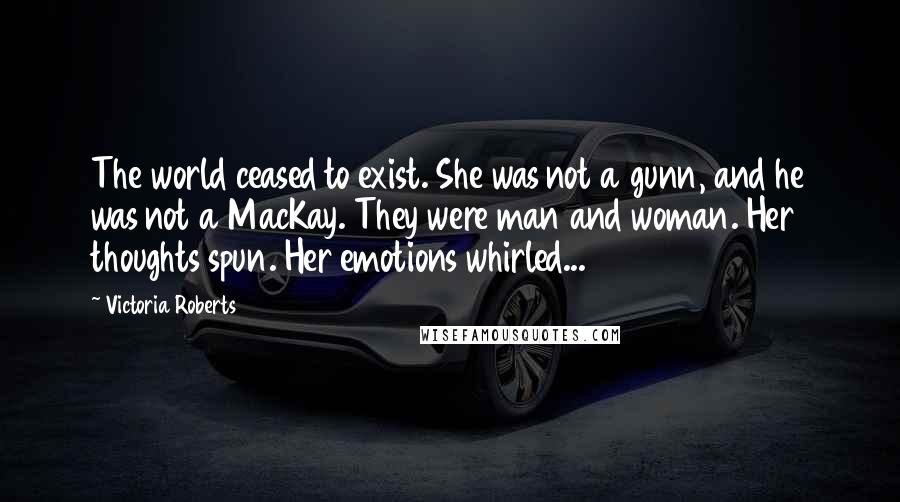 The world ceased to exist.
She was not a gunn, and he was not a MacKay. They were man and woman. Her thoughts spun. Her emotions whirled...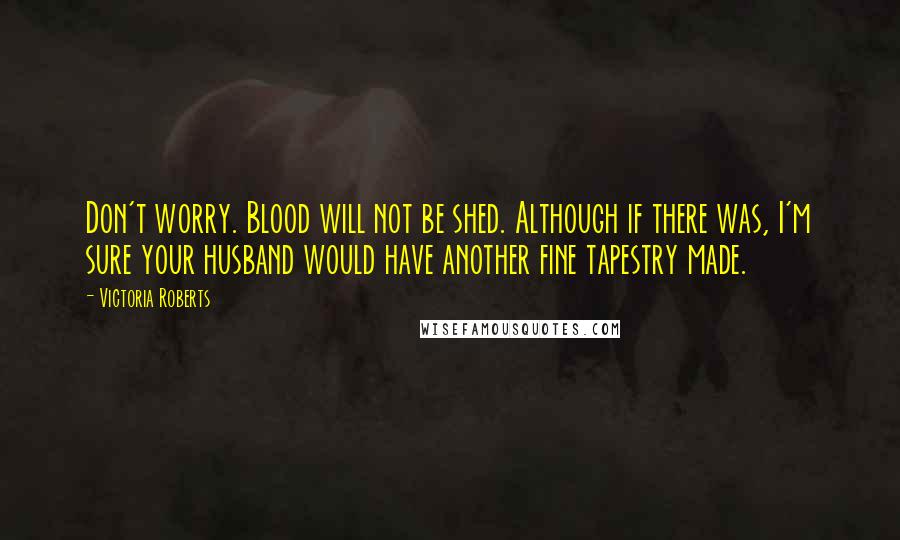 Don't worry. Blood will not be shed. Although if there was, I'm sure your husband would have another fine tapestry made.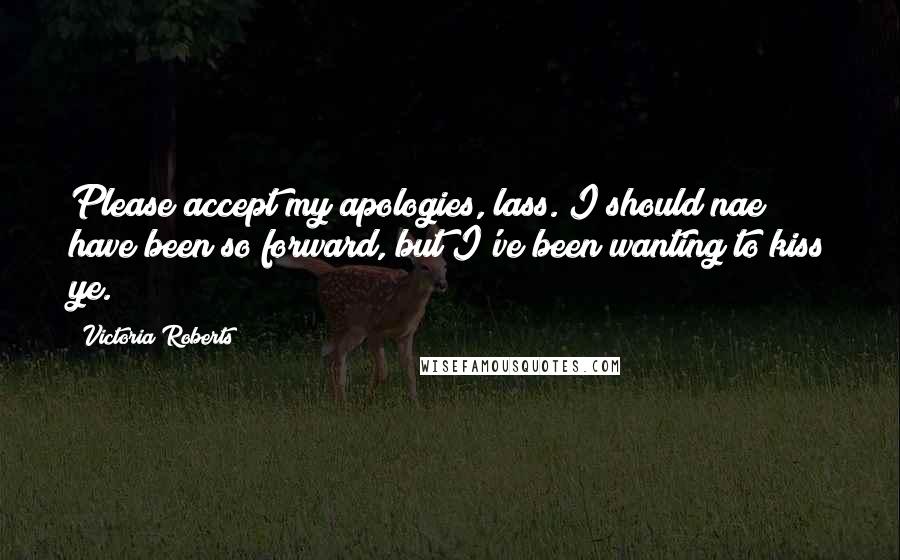 Please accept my apologies, lass. I should nae have been so forward, but I've been wanting to kiss ye.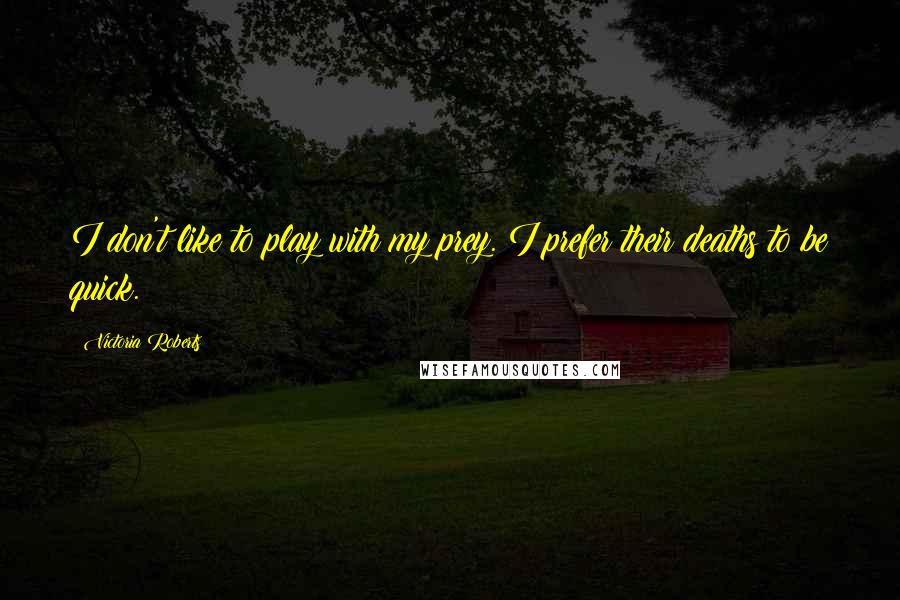 I don't like to play with my prey. I prefer their deaths to be quick.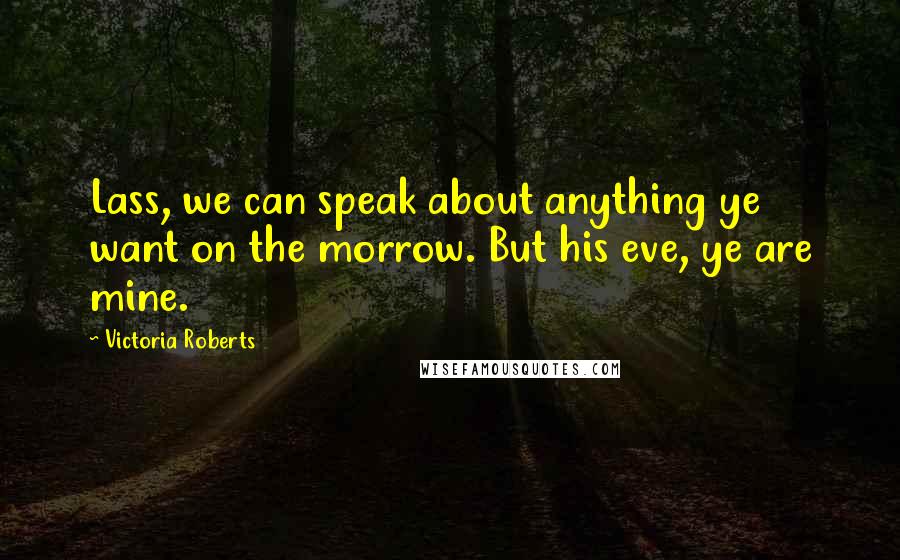 Lass, we can speak about anything ye want on the morrow. But his eve, ye are mine.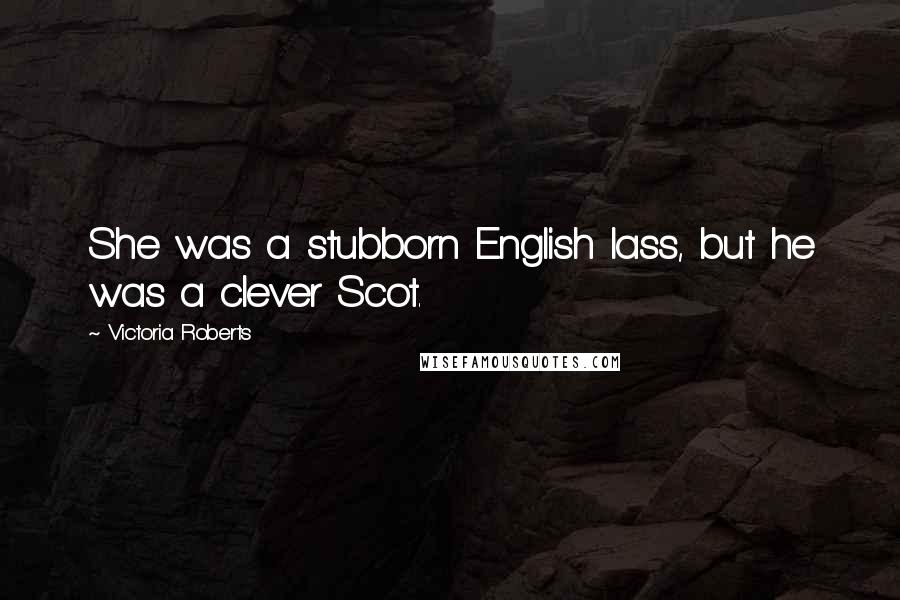 She was a stubborn English lass, but he was a clever Scot.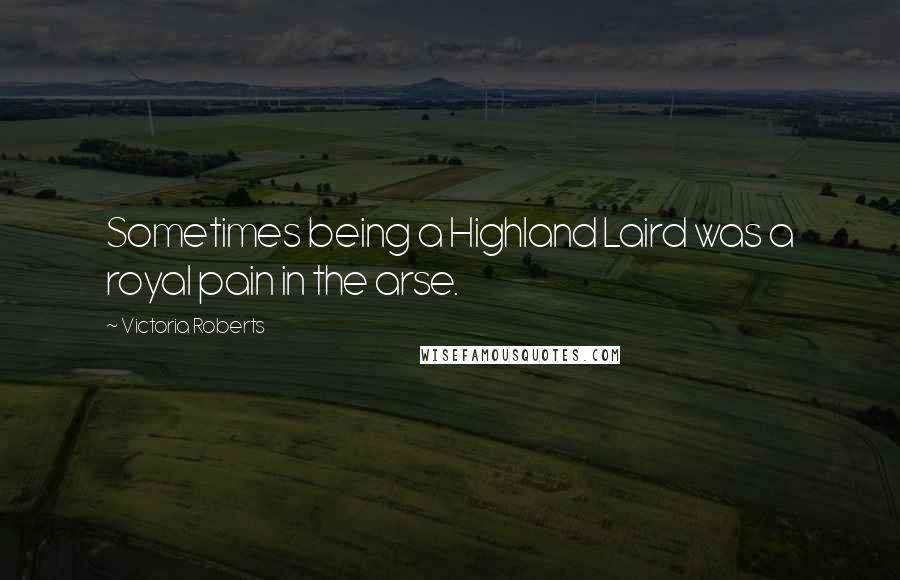 Sometimes being a Highland Laird was a royal pain in the arse.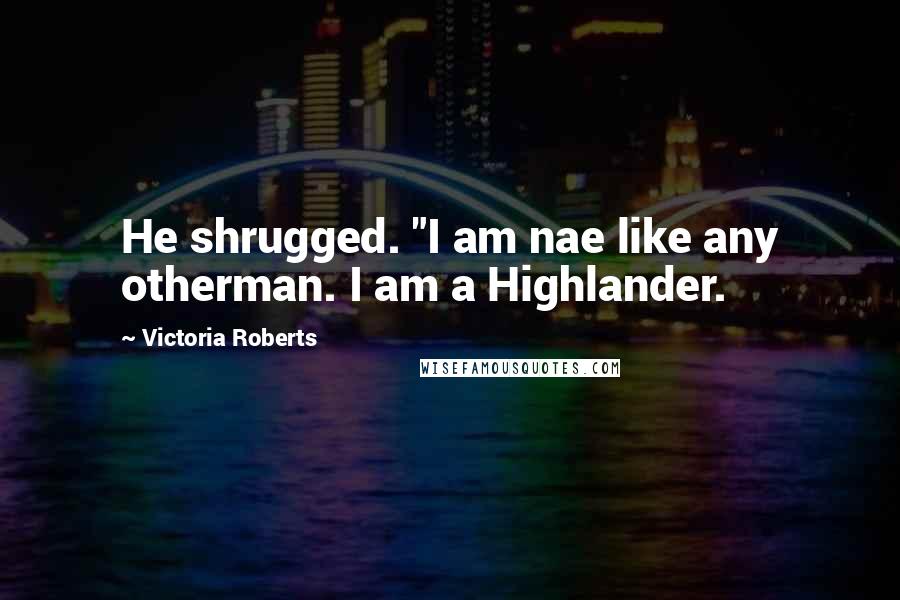 He shrugged. "I am nae like any otherman. I am a Highlander.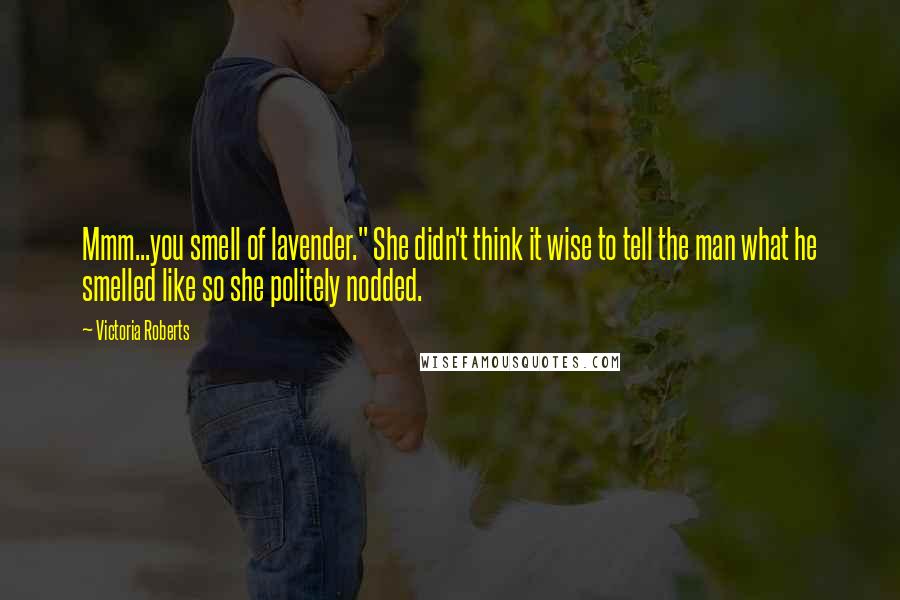 Mmm...you smell of lavender." She didn't think it wise to tell the man what he smelled like so she politely nodded.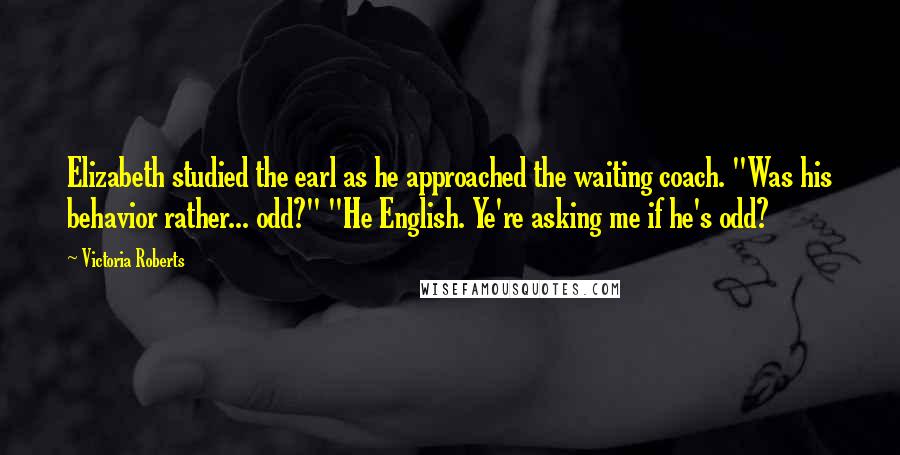 Elizabeth studied the earl as he approached the waiting coach. "Was his behavior rather... odd?"
"He English. Ye're asking me if he's odd?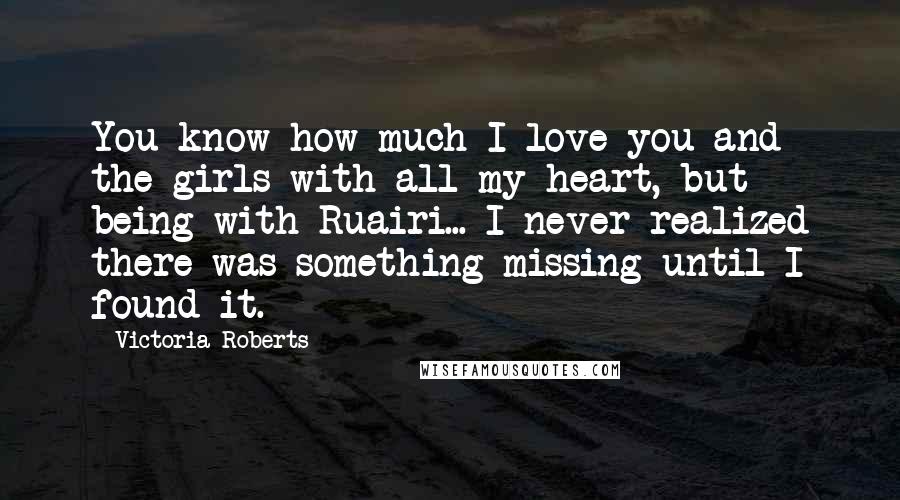 You know how much I love you and the girls with all my heart, but being with Ruairi... I never realized there was something missing until I found it.