Vicki Covington Quotes
Top 7 wise famous quotes and sayings by Vicki Covington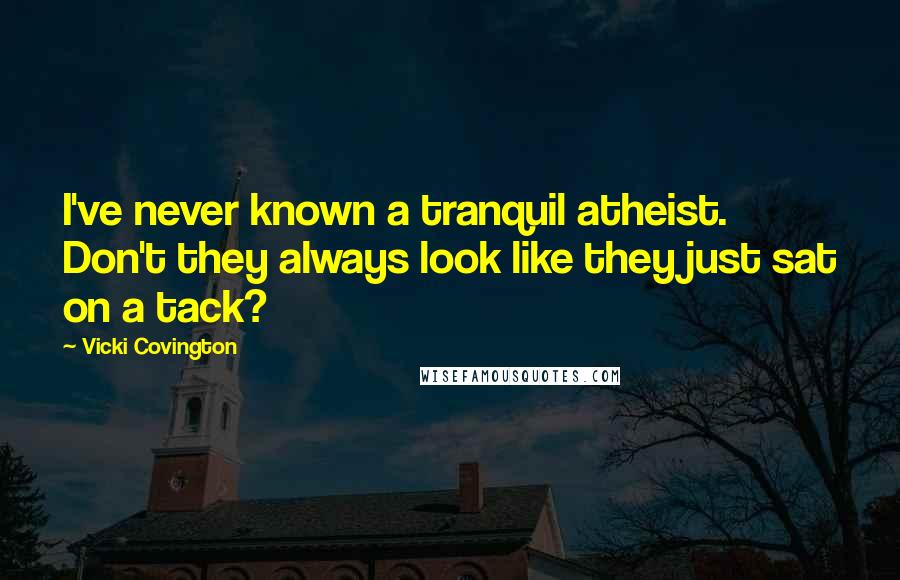 I've never known a tranquil atheist. Don't they always look like they just sat on a tack?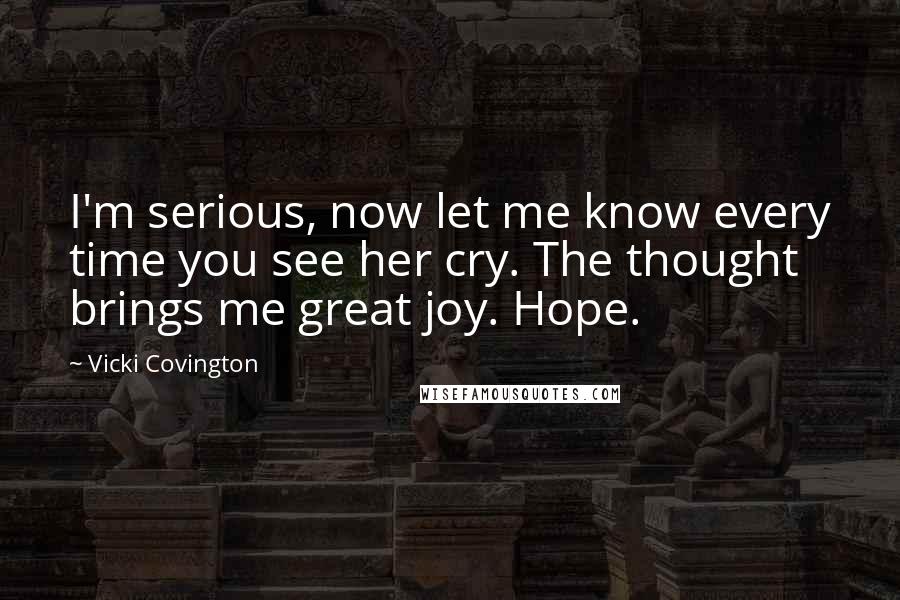 I'm serious, now let me know every time you see her cry. The thought brings me great joy. Hope.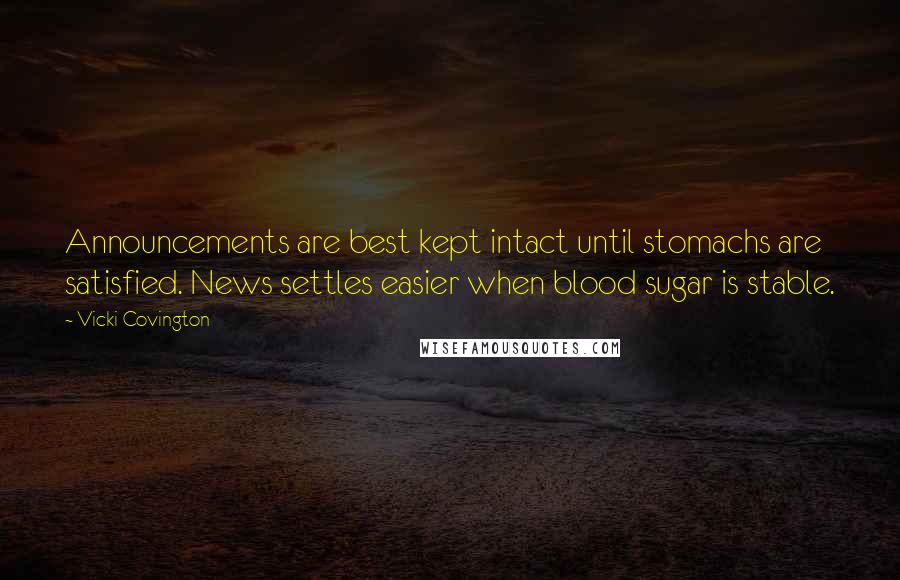 Announcements are best kept intact until stomachs are satisfied. News settles easier when blood sugar is stable.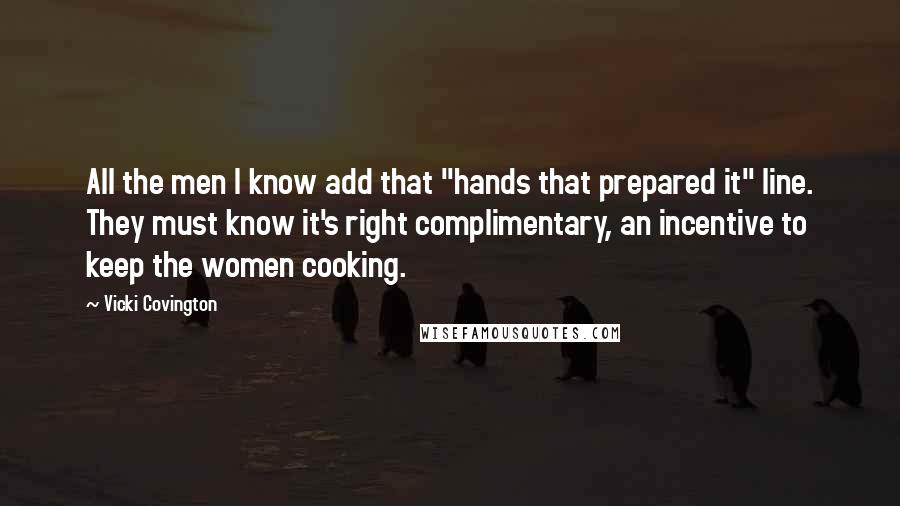 All the men I know add that "hands that prepared it" line. They must know it's right complimentary, an incentive to keep the women cooking.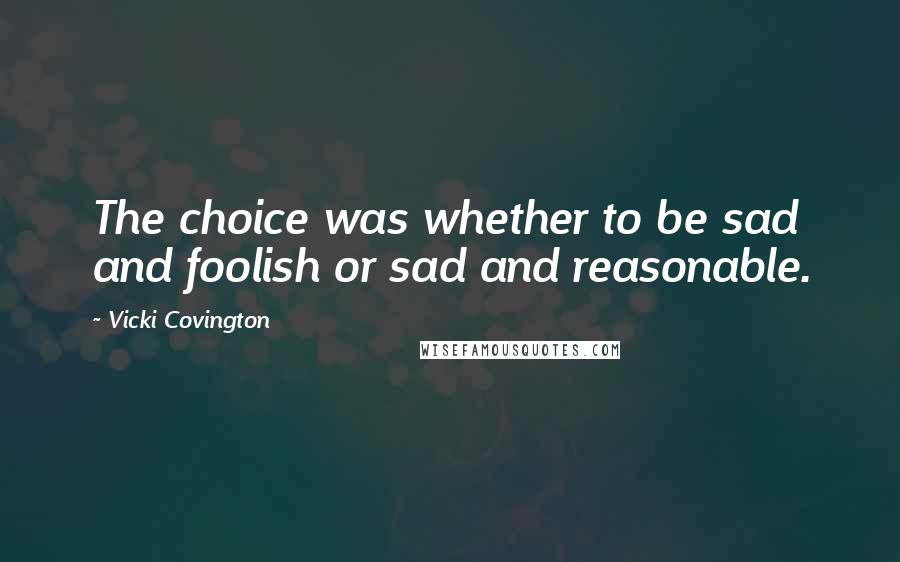 The choice was whether to be sad and foolish or sad and reasonable.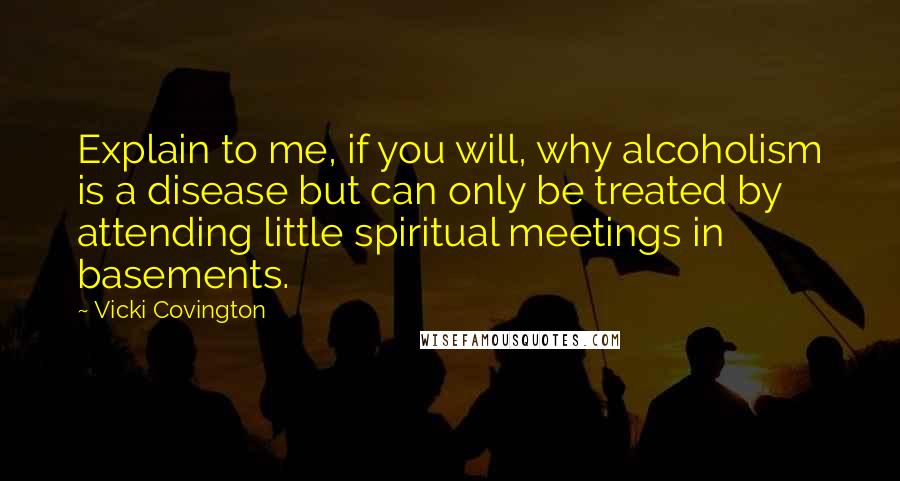 Explain to me, if you will, why alcoholism is a disease but can only be treated by attending little spiritual meetings in basements.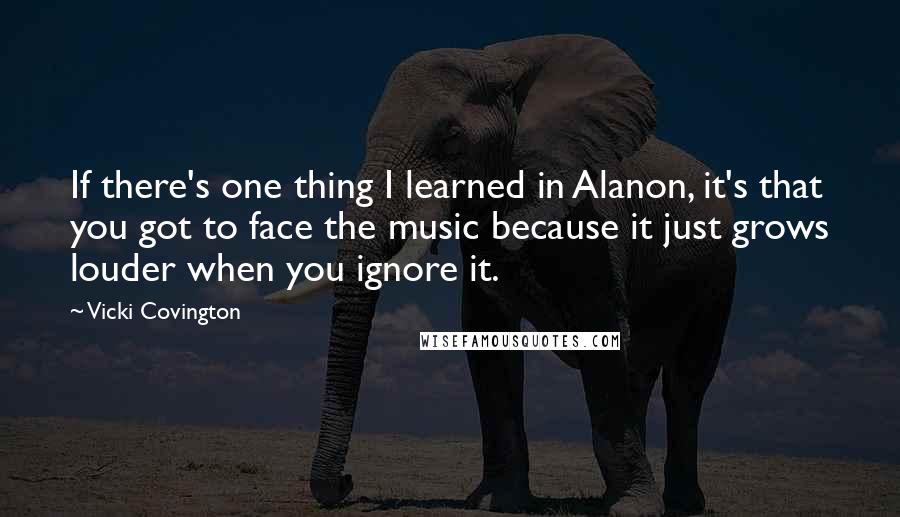 If there's one thing I learned in Alanon, it's that you got to face the music because it just grows louder when you ignore it.