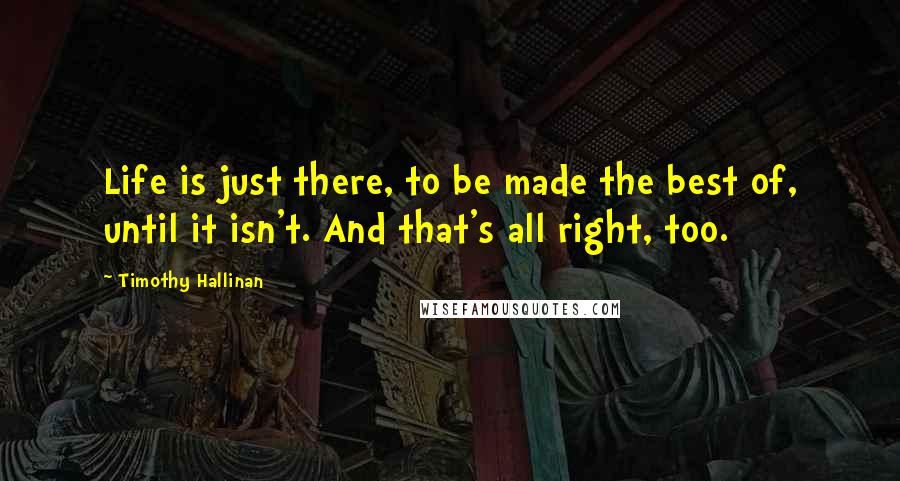 Life is just there, to be made the best of, until it isn't. And that's all right, too.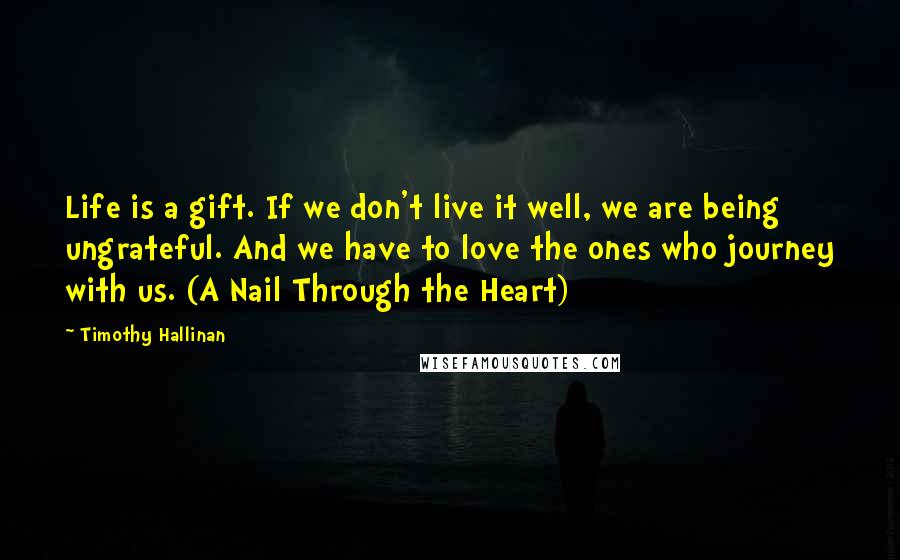 Life is a gift. If we don't live it well, we are being ungrateful. And we have to love the ones who journey with us. (A Nail Through the Heart)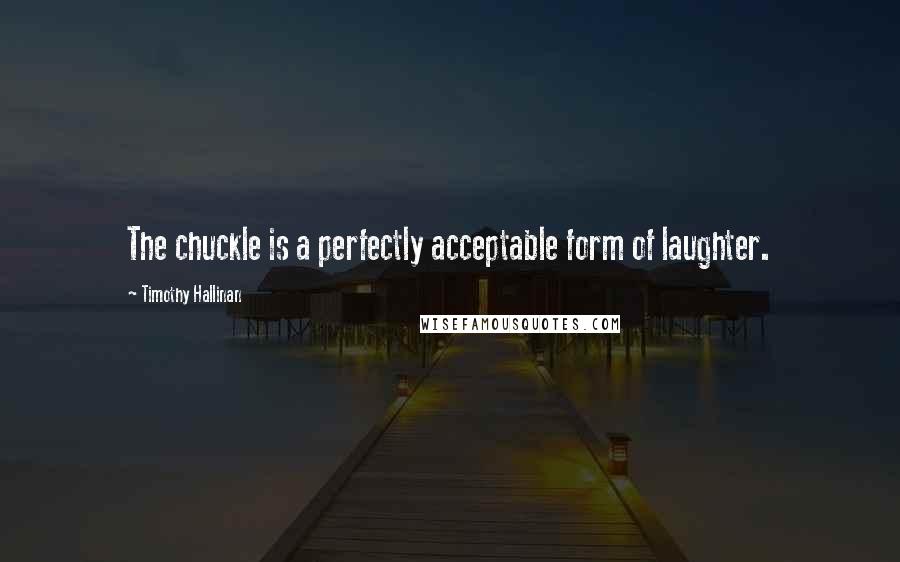 The chuckle is a perfectly acceptable form of laughter.