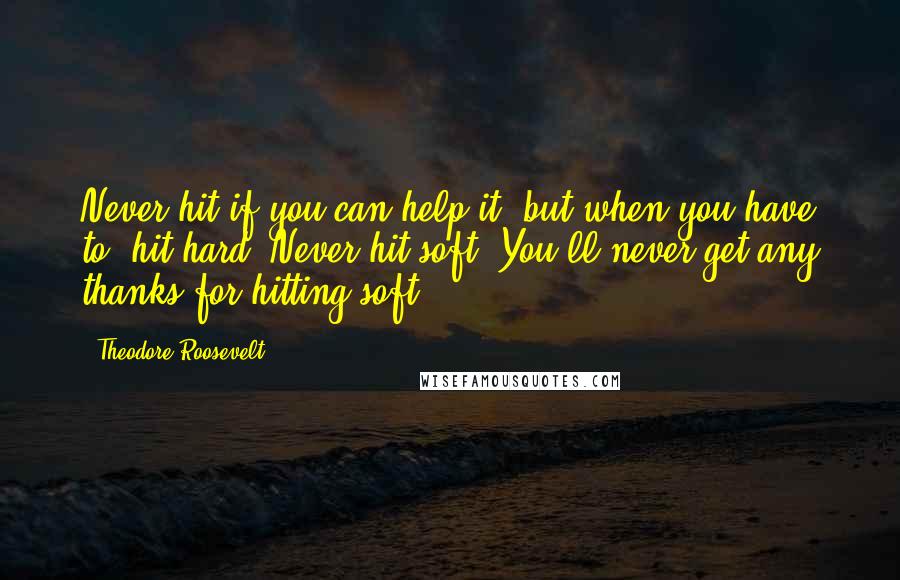 Never hit if you can help it, but when you have to, hit hard. Never hit soft. You'll never get any thanks for hitting soft.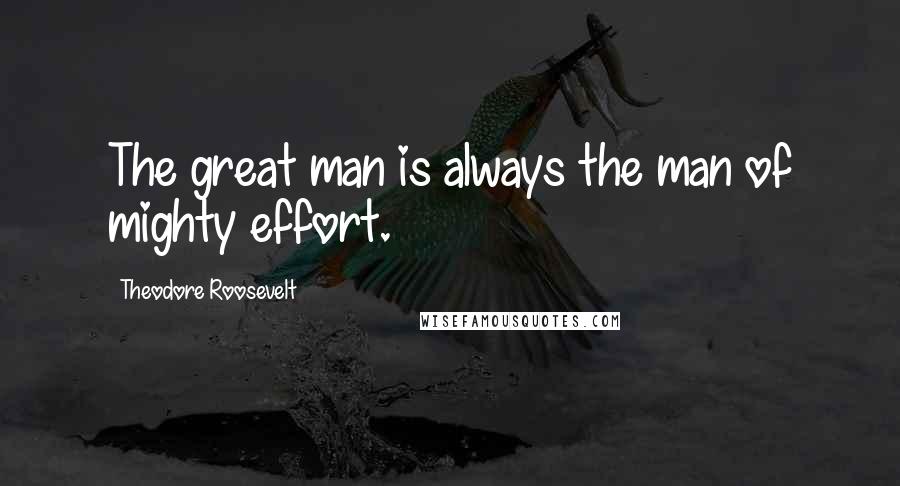 The great man is always the man of mighty effort.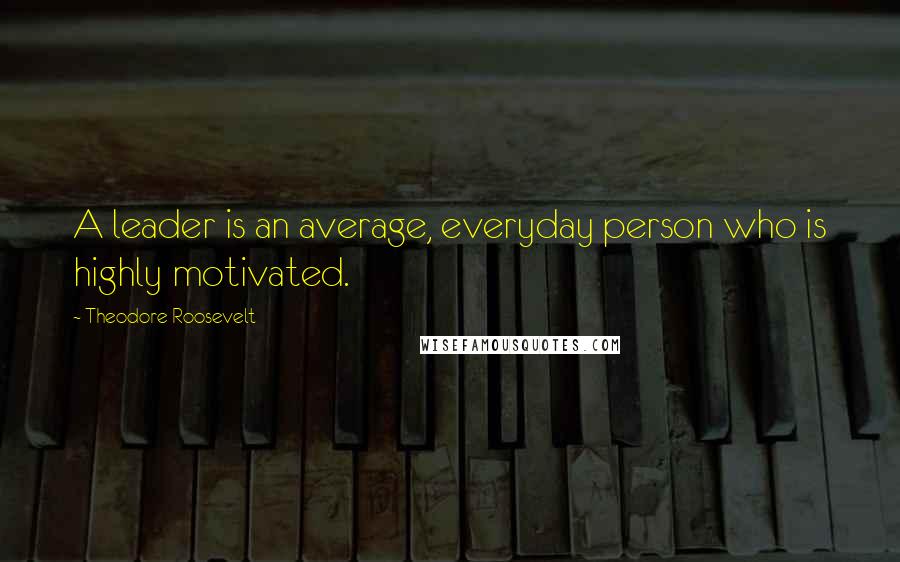 A leader is an average, everyday person who is highly motivated.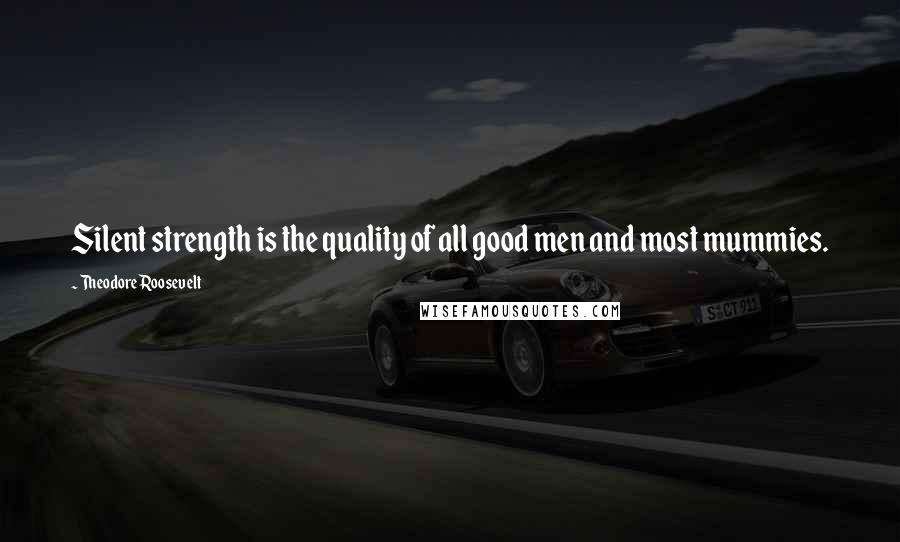 Silent strength is the quality of all good men and most mummies.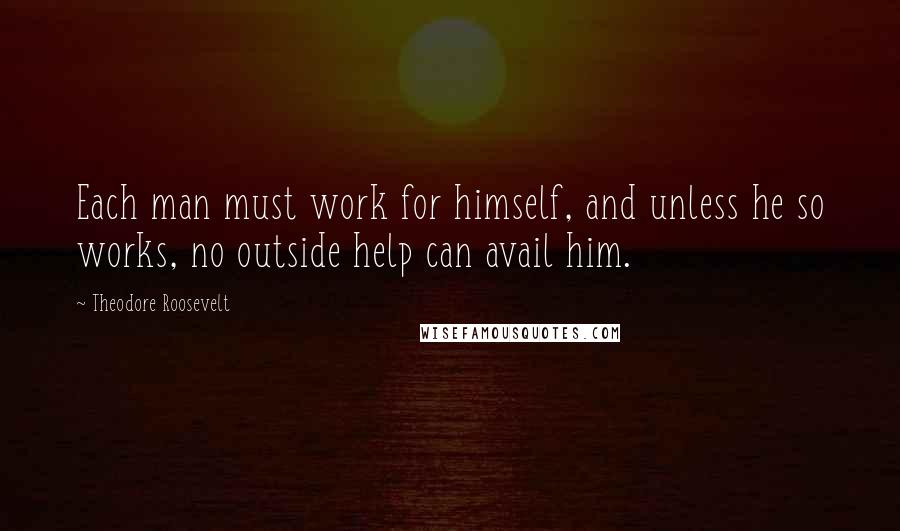 Each man must work for himself, and unless he so works, no outside help can avail him.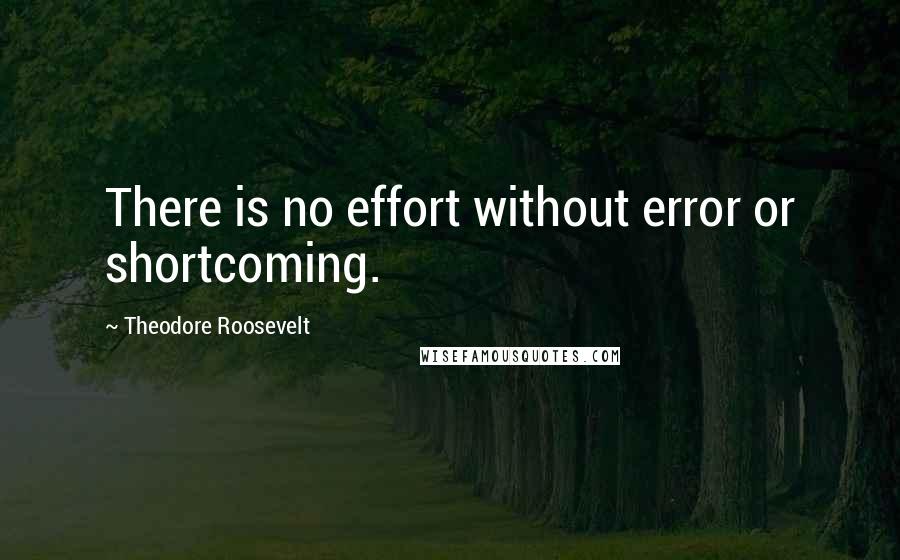 There is no effort without error or shortcoming.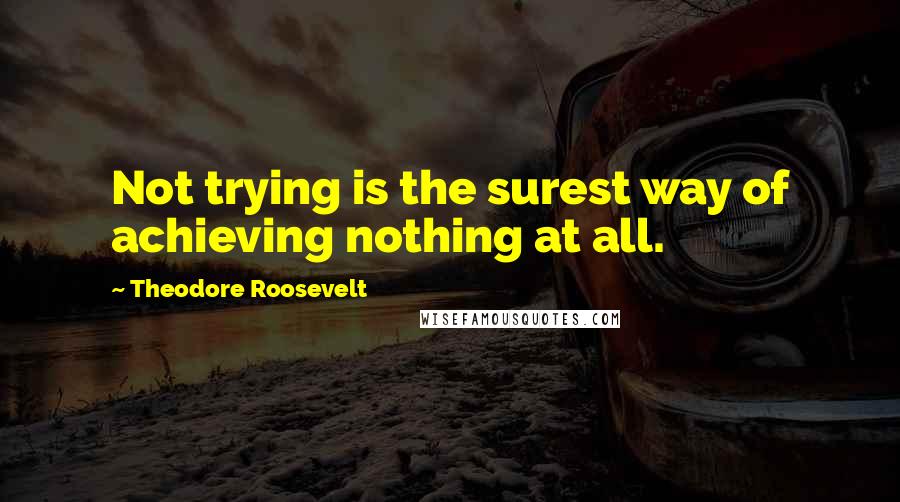 Not trying is the surest way of achieving nothing at all.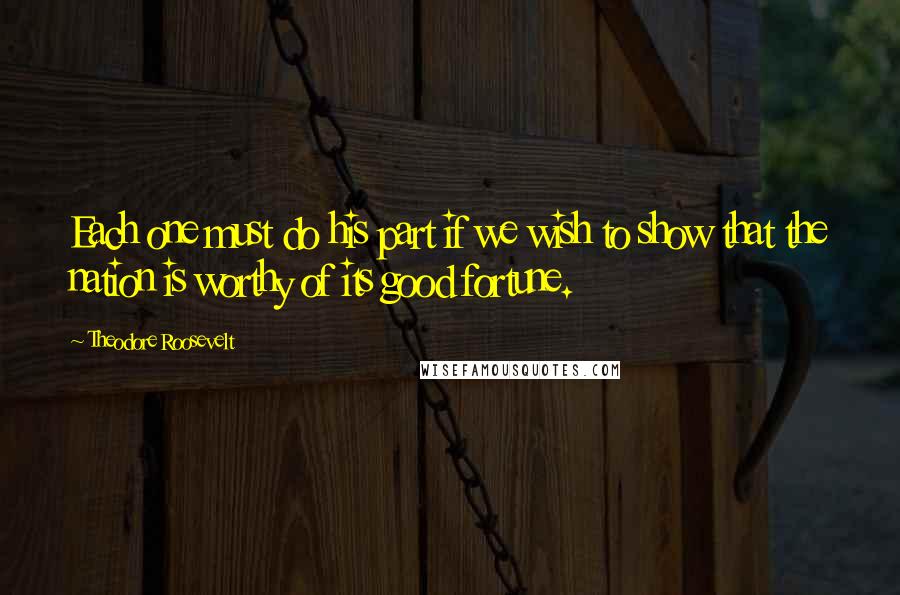 Each one must do his part if we wish to show that the nation is worthy of its good fortune.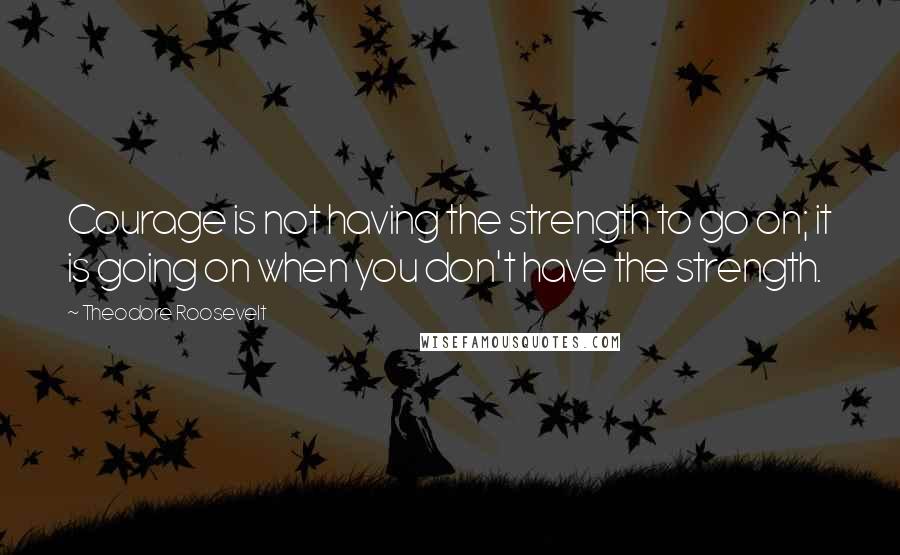 Courage is not having the strength to go on; it is going on when you don't have the strength.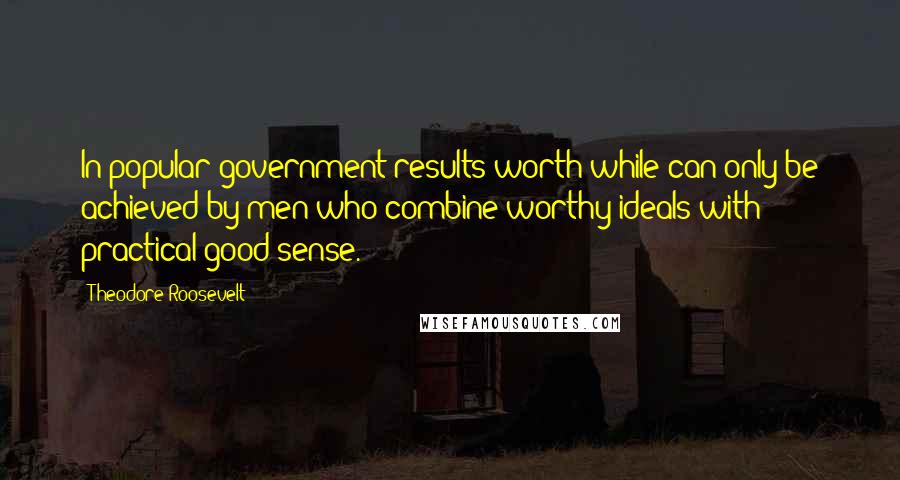 In popular government results worth while can only be achieved by men who combine worthy ideals with practical good sense.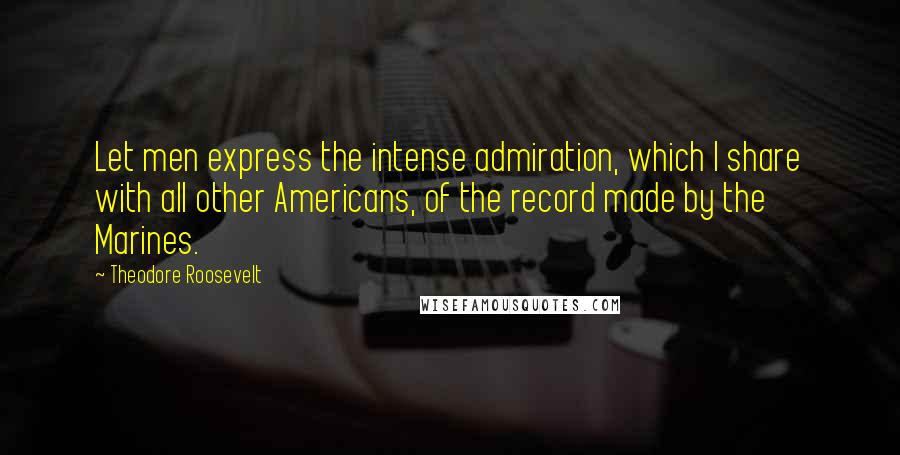 Let men express the intense admiration, which I share with all other Americans, of the record made by the Marines.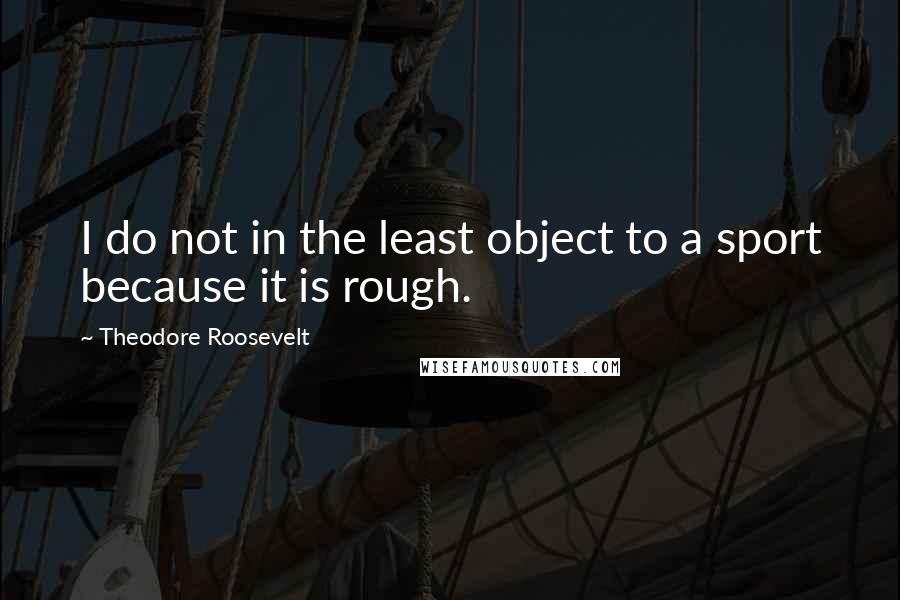 I do not in the least object to a sport because it is rough.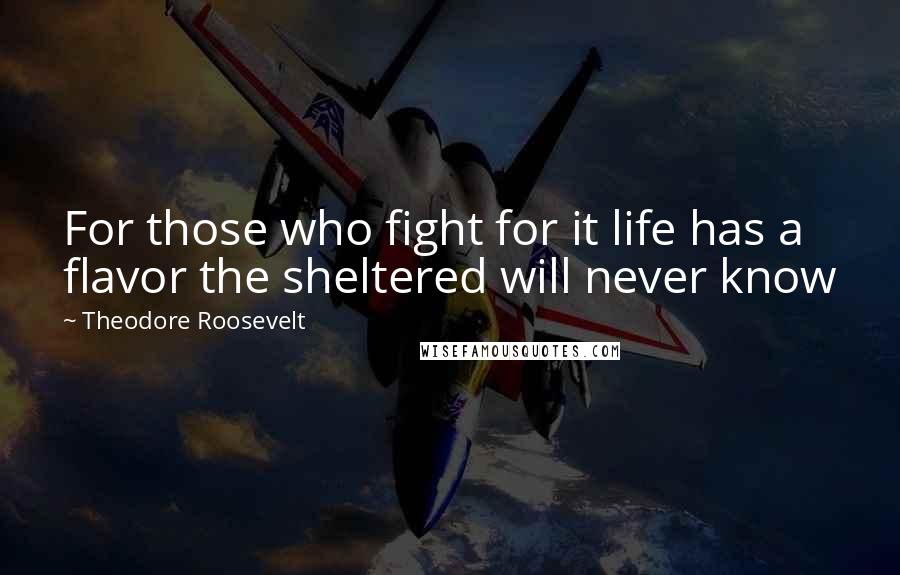 For those who fight for it life has a flavor the sheltered will never know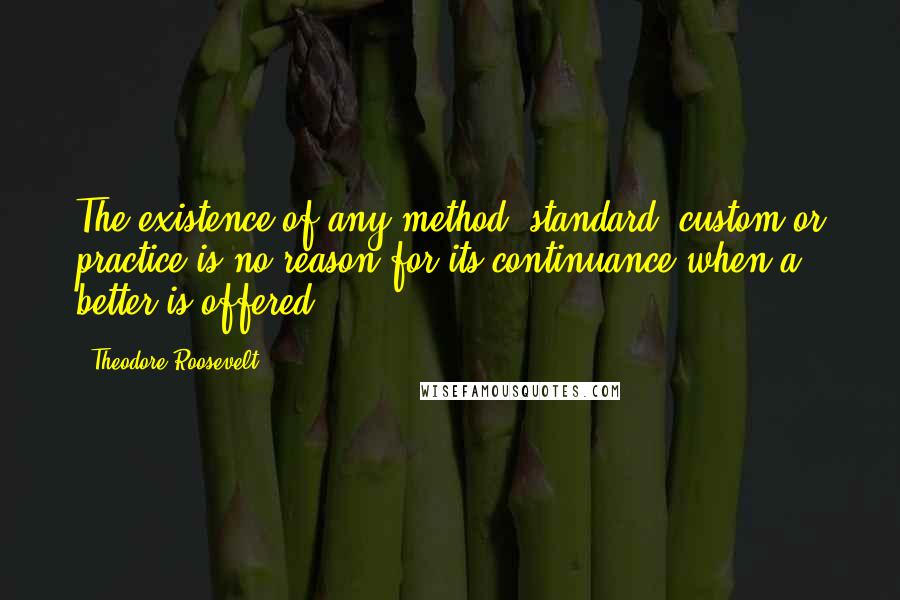 The existence of any method, standard, custom or practice is no reason for its continuance when a better is offered.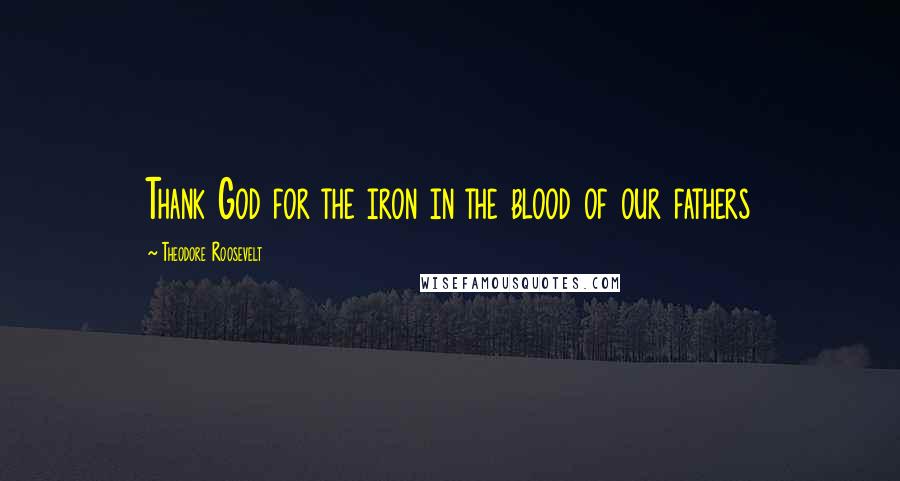 Thank God for the iron in the blood of our fathers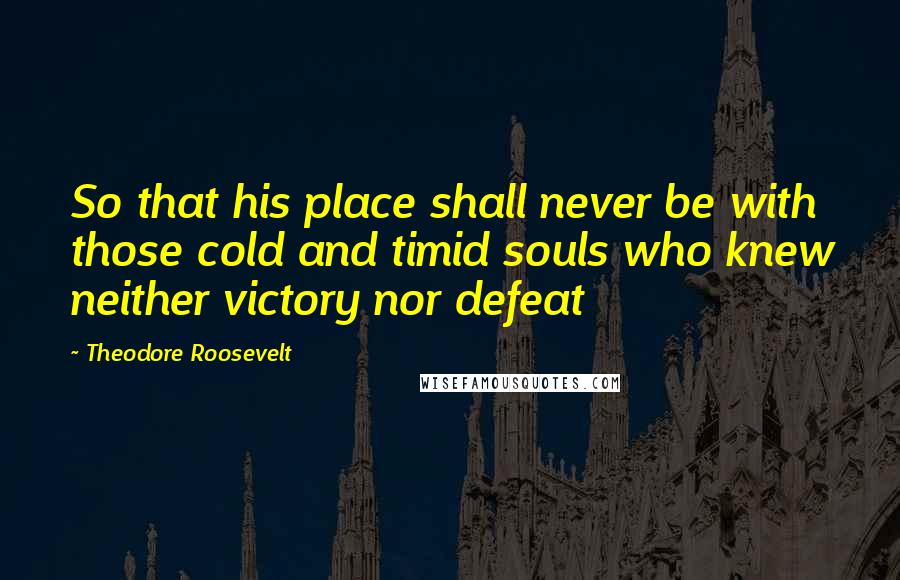 So that his place shall never be with those cold and timid souls who knew neither victory nor defeat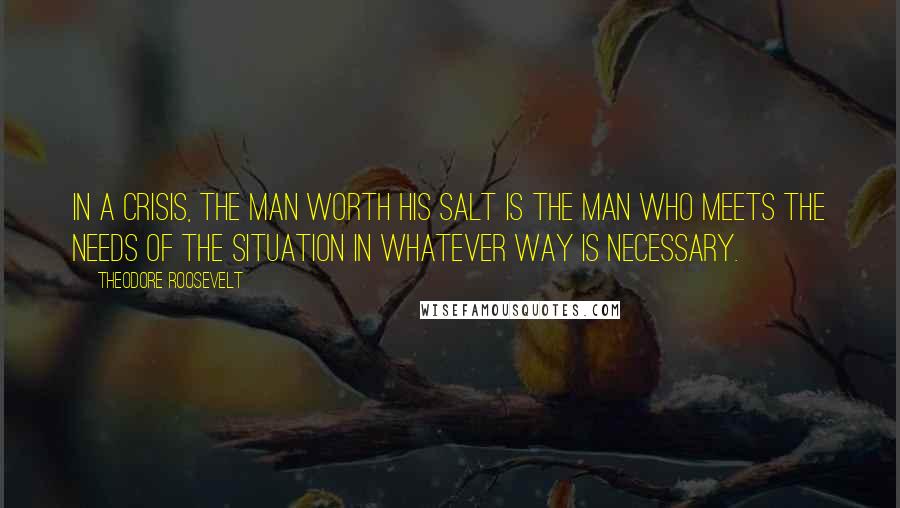 In a crisis, the man worth his salt is the man who meets the needs of the situation in whatever way is necessary.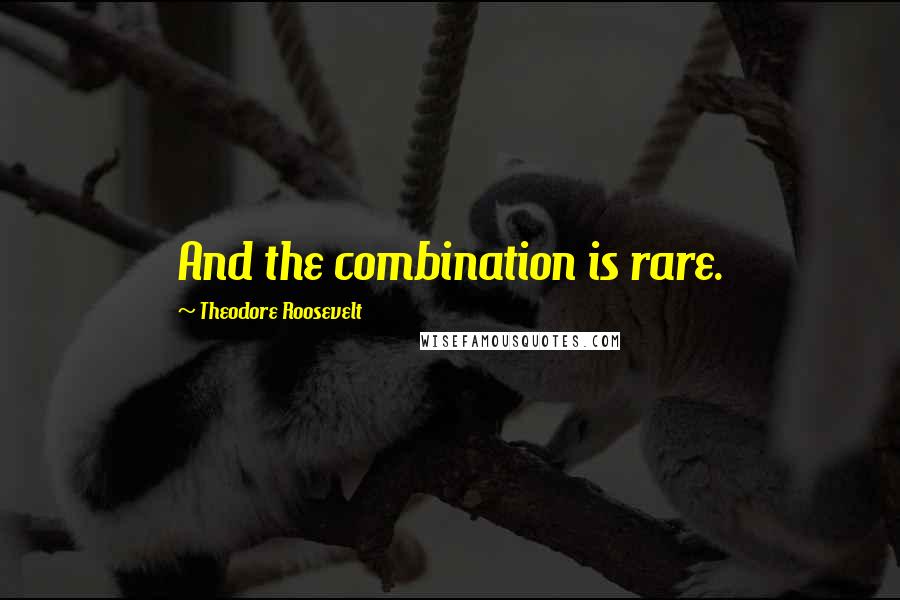 And the combination is rare.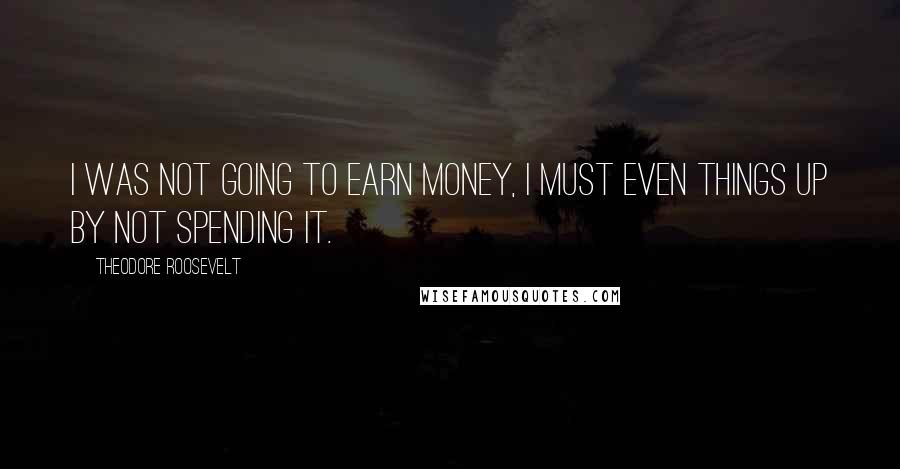 I was not going to earn money, I must even things up by not spending it.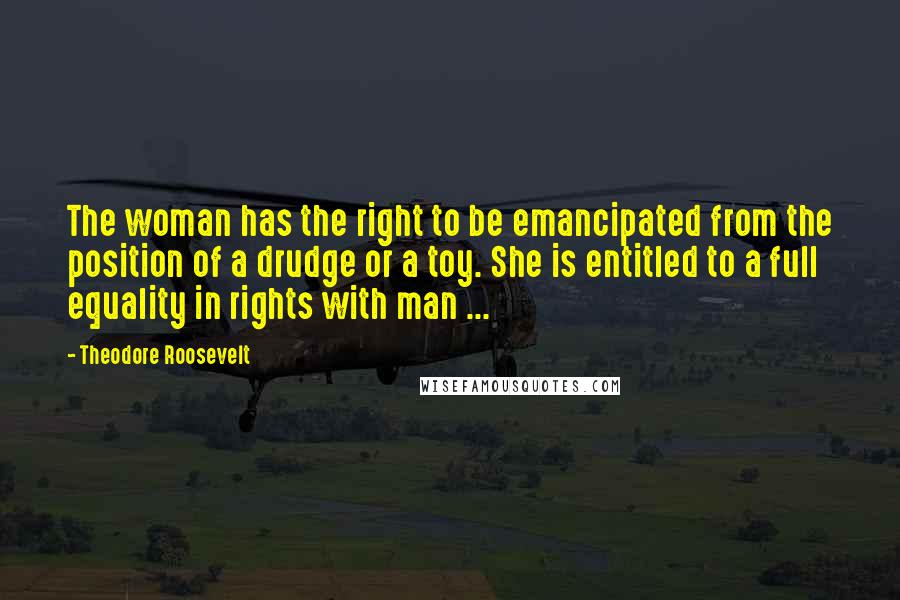 The woman has the right to be emancipated from the position of a drudge or a toy. She is entitled to a full equality in rights with man ...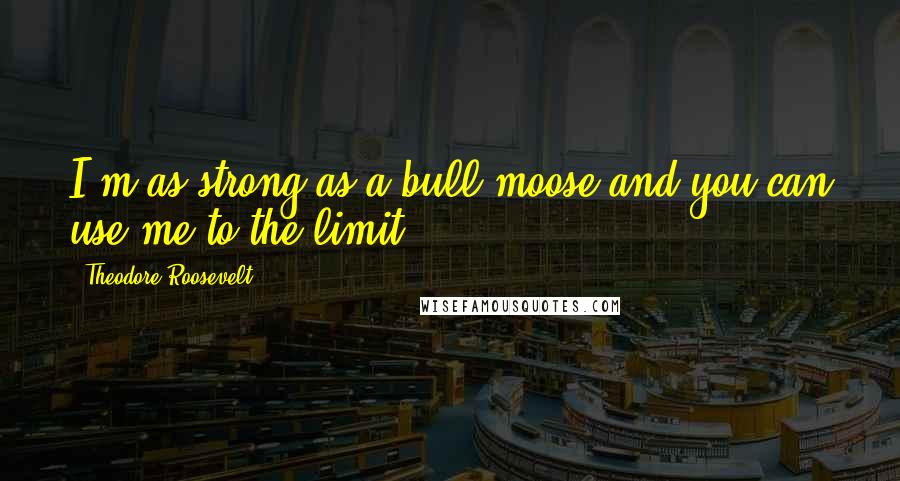 I'm as strong as a bull moose and you can use me to the limit.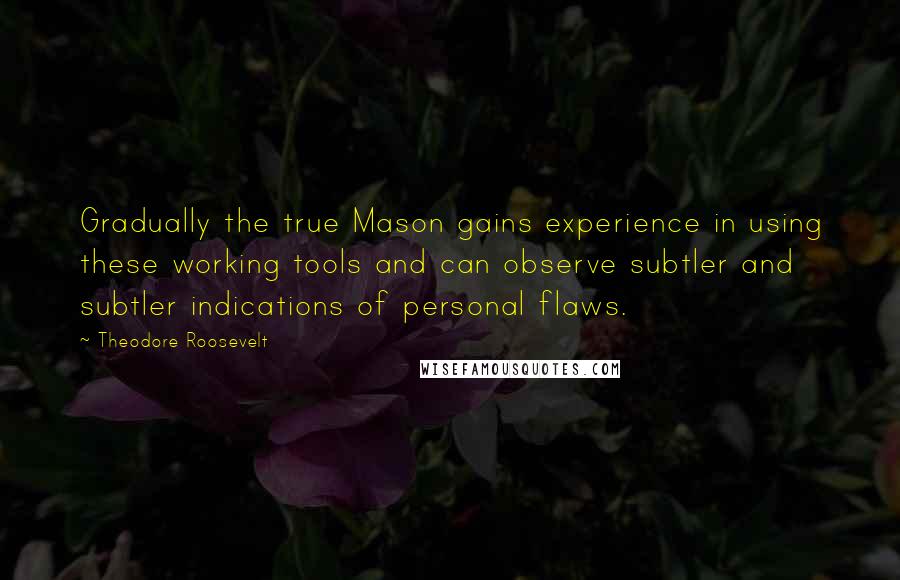 Gradually the true Mason gains experience in using these working tools and can observe subtler and subtler indications of personal flaws.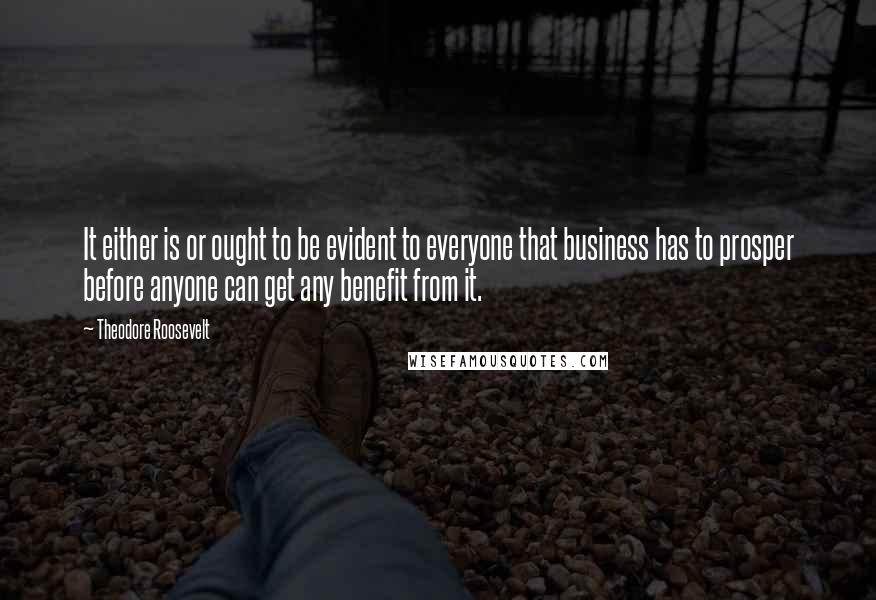 It either is or ought to be evident to everyone that business has to prosper before anyone can get any benefit from it.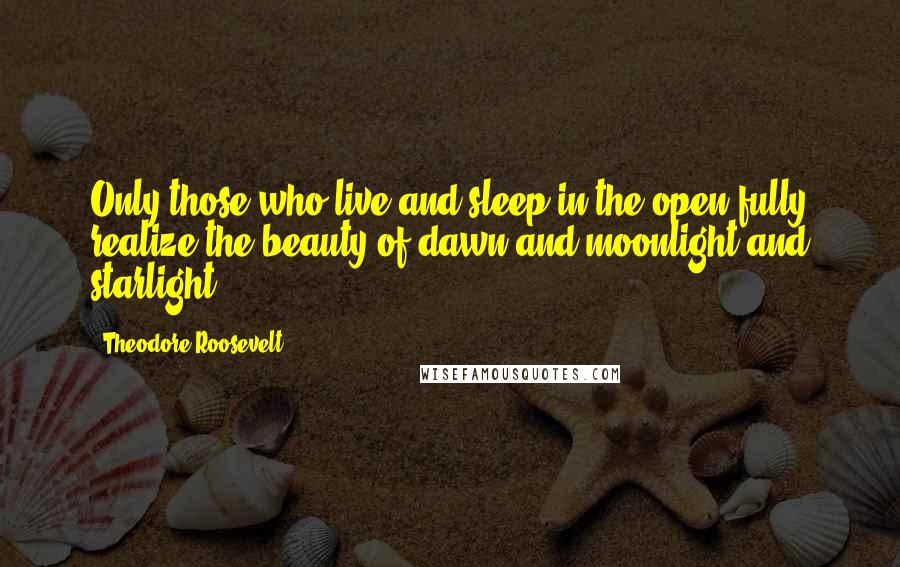 Only those who live and sleep in the open fully realize the beauty of dawn and moonlight and starlight.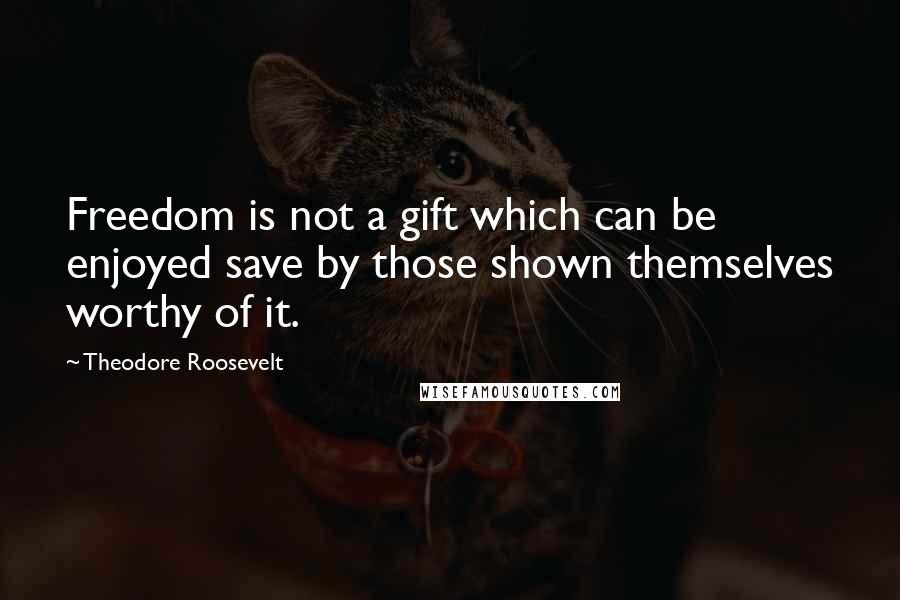 Freedom is not a gift which can be enjoyed save by those shown themselves worthy of it.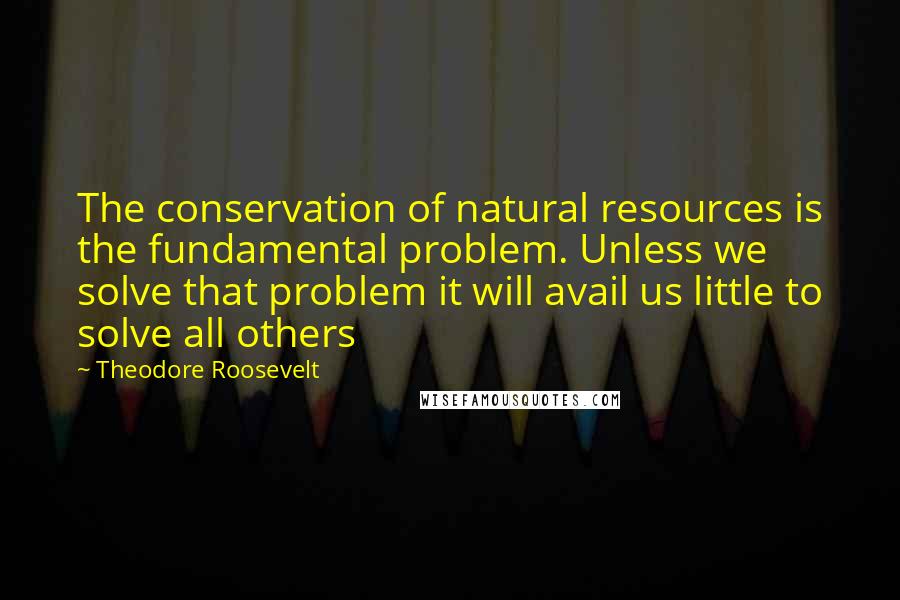 The conservation of natural resources is the fundamental problem. Unless we solve that problem it will avail us little to solve all others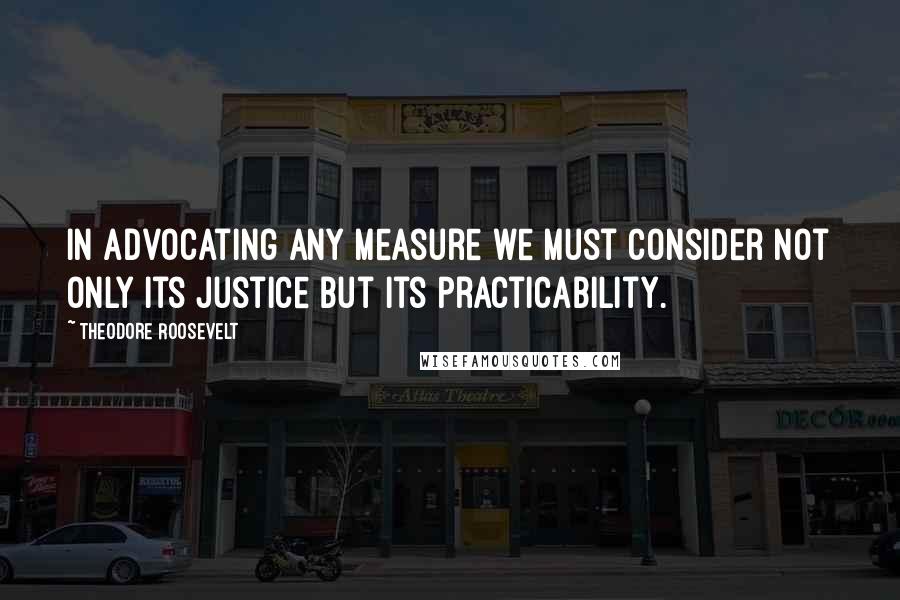 In advocating any measure we must consider not only its justice but its practicability.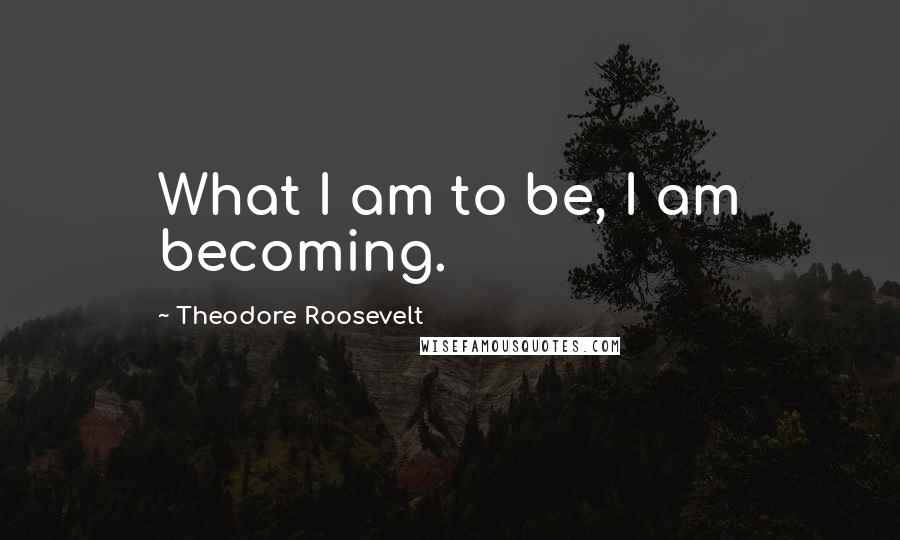 What I am to be, I am becoming.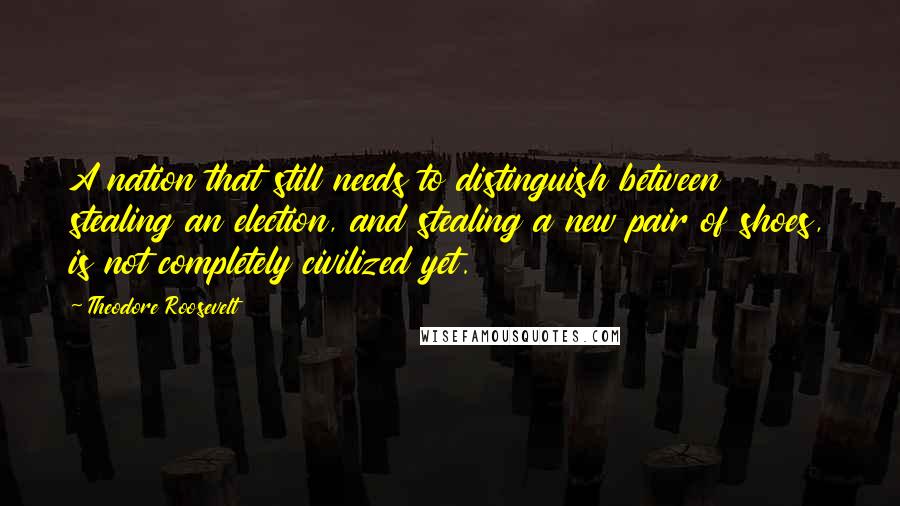 A nation that still needs to distinguish between stealing an election, and stealing a new pair of shoes, is not completely civilized yet.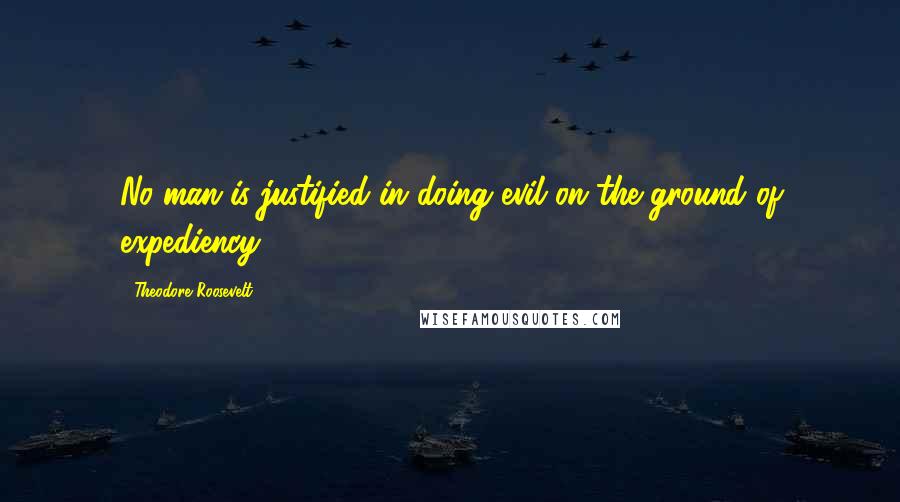 No man is justified in doing evil on the ground of expediency.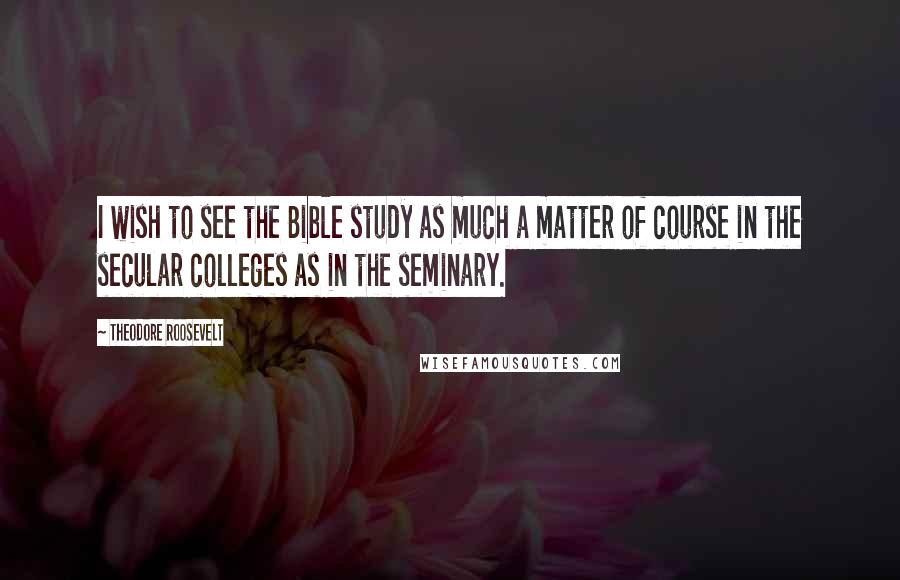 I wish to see the Bible study as much a matter of course in the secular colleges as in the seminary.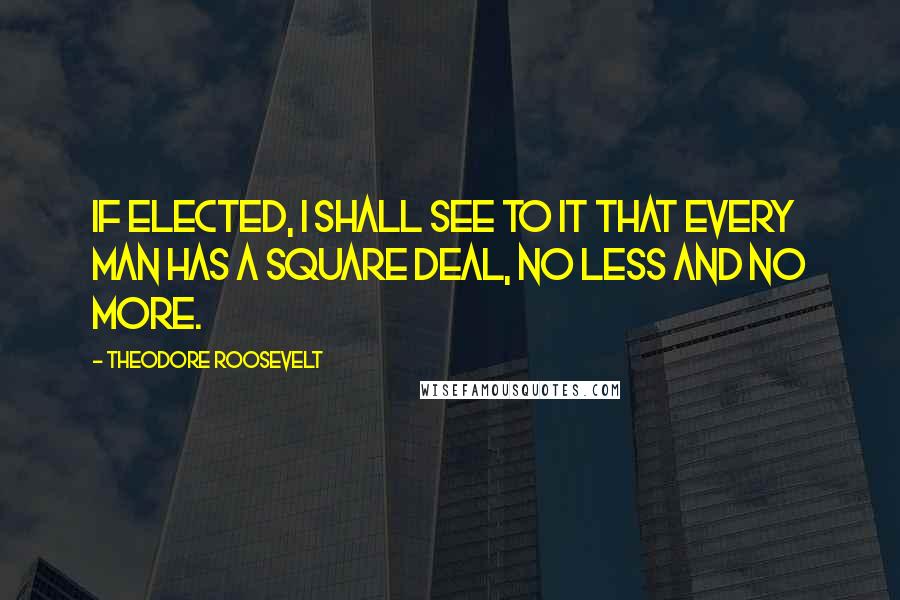 If elected, I shall see to it that every man has a square deal, no less and no more.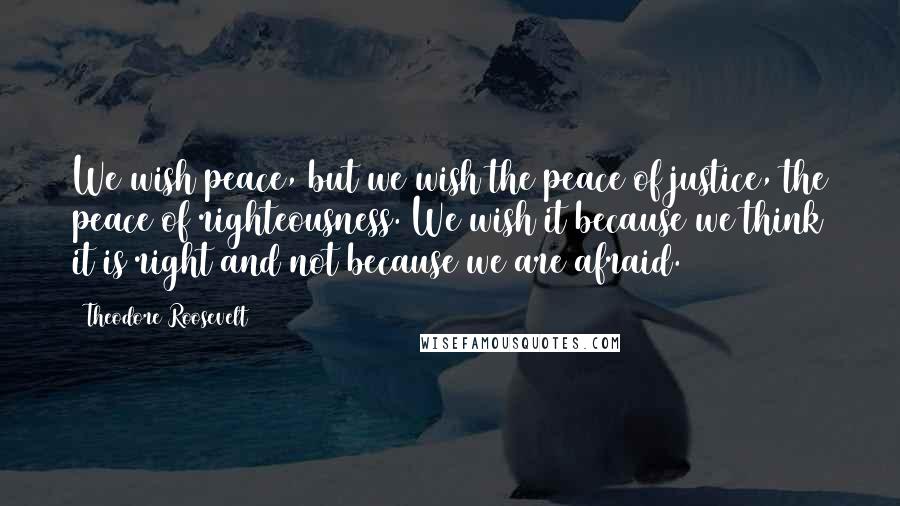 We wish peace, but we wish the peace of justice, the peace of righteousness. We wish it because we think it is right and not because we are afraid.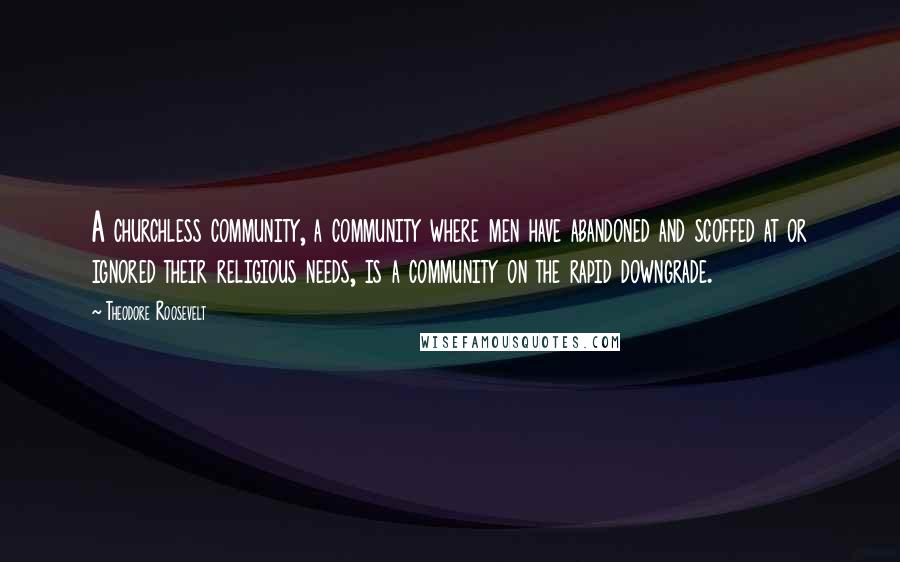 A churchless community, a community where men have abandoned and scoffed at or ignored their religious needs, is a community on the rapid downgrade.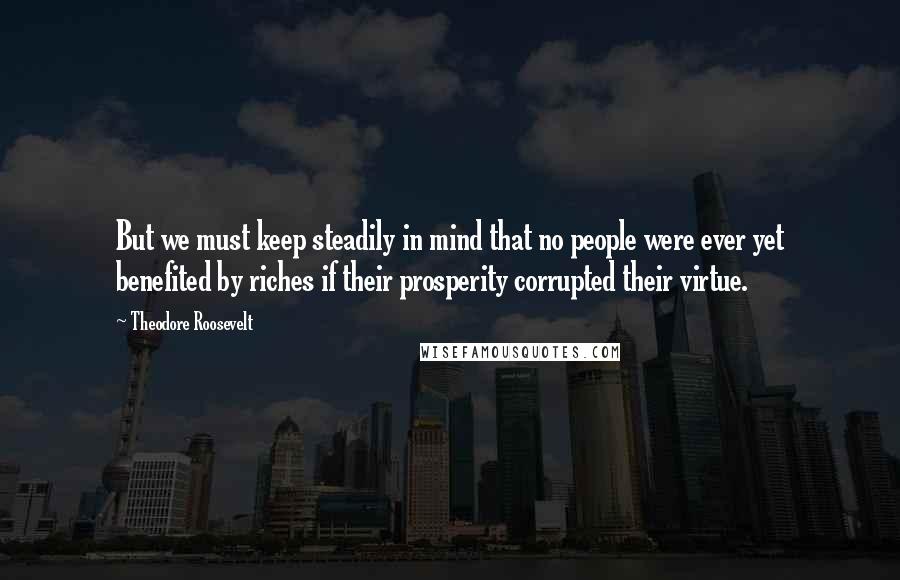 But we must keep steadily in mind that no people were ever yet benefited by riches if their prosperity corrupted their virtue.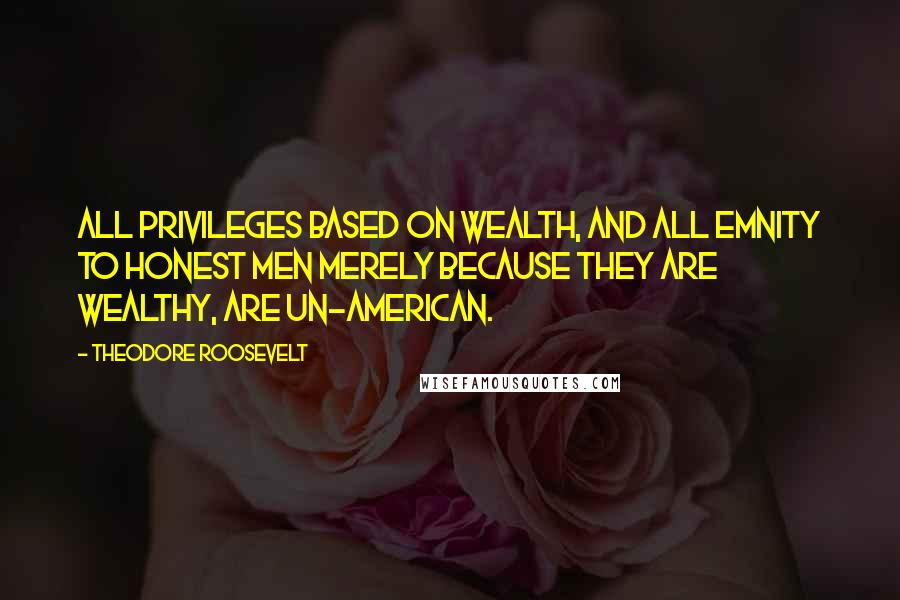 All privileges based on wealth, and all emnity to honest men merely because they are wealthy, are un-American.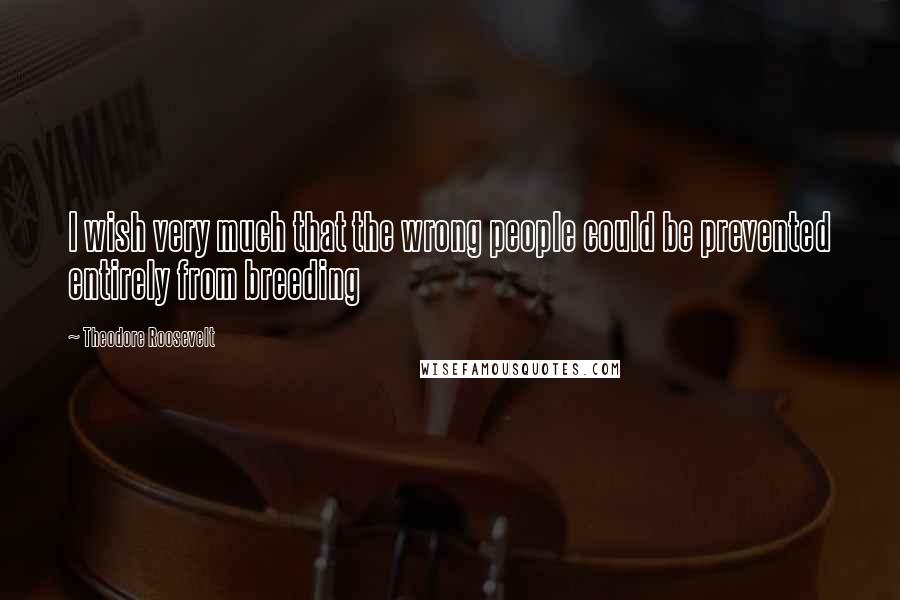 I wish very much that the wrong people could be prevented entirely from breeding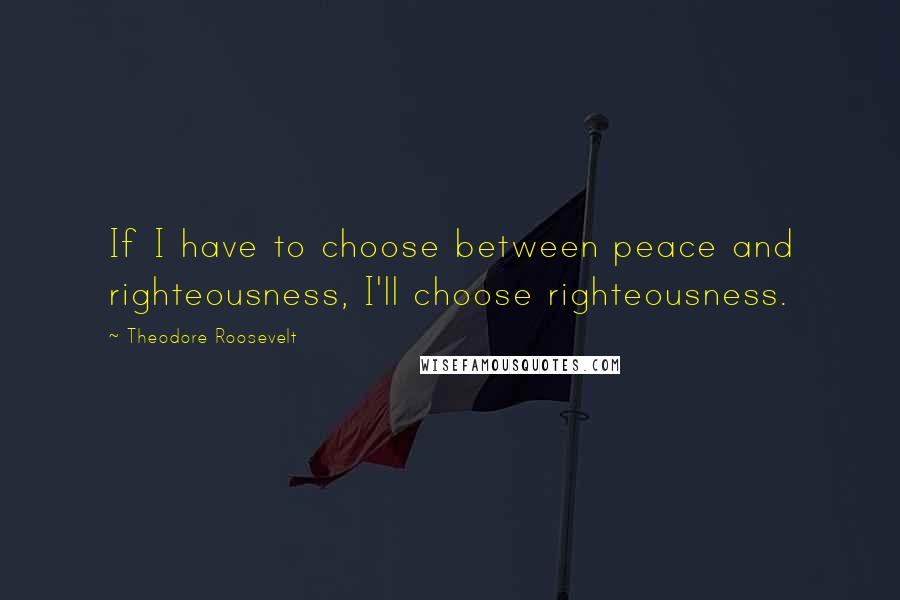 If I have to choose between peace and righteousness, I'll choose righteousness.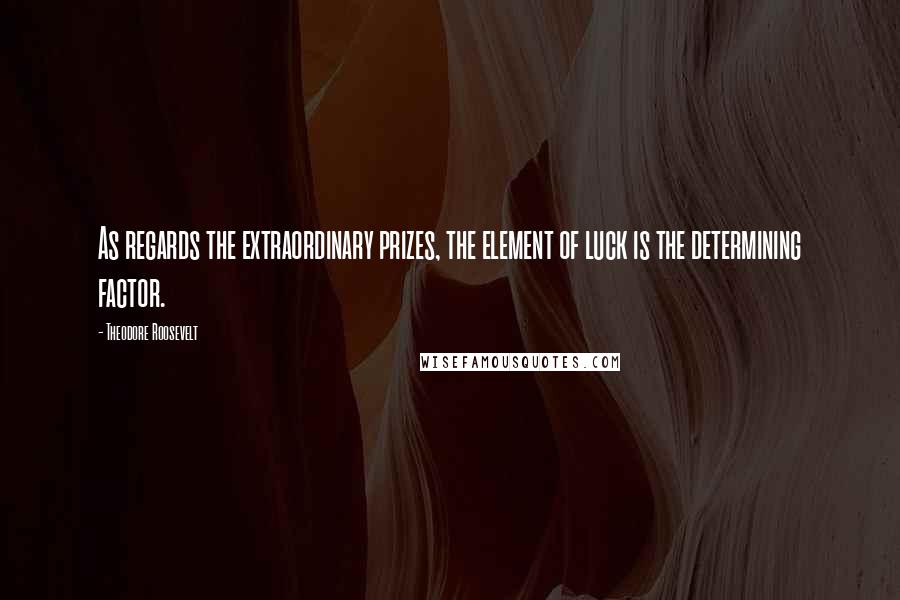 As regards the extraordinary prizes, the element of luck is the determining factor.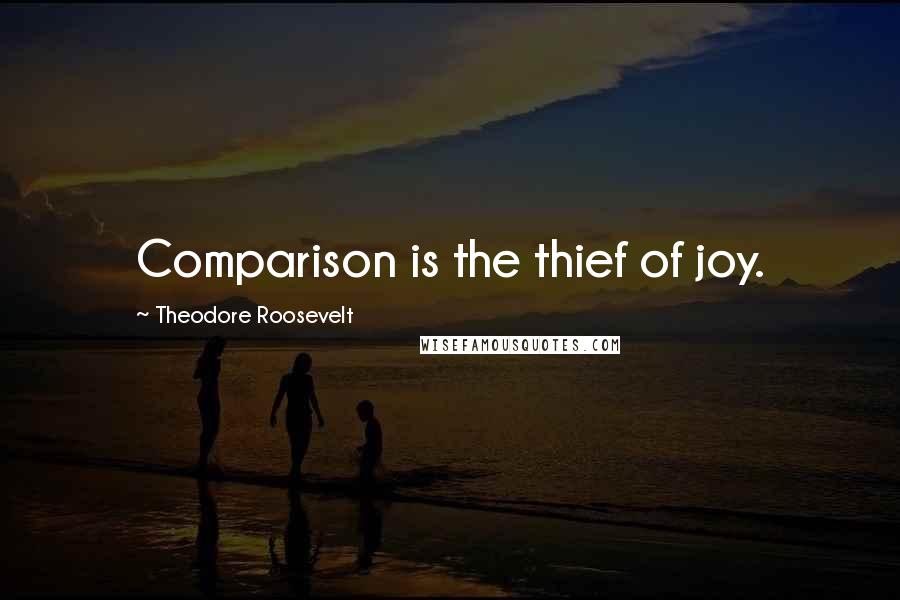 Comparison is the thief of joy.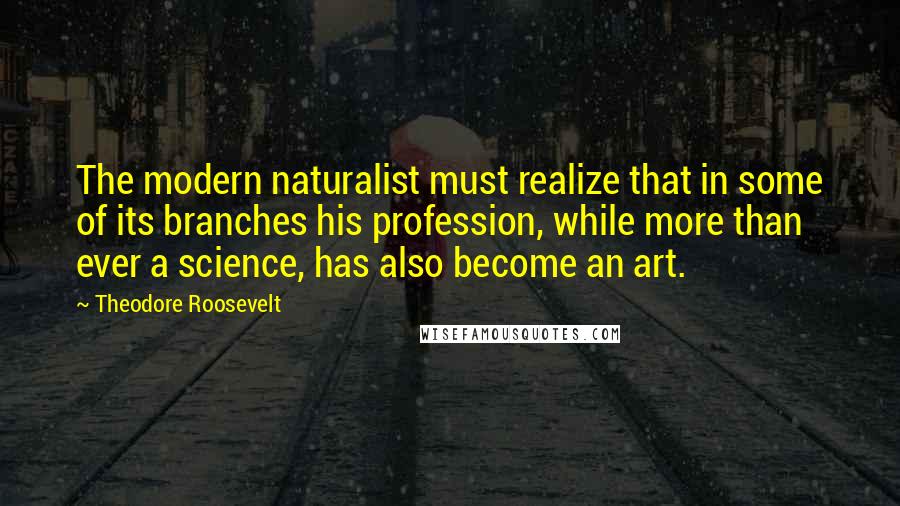 The modern naturalist must realize that in some of its branches his profession, while more than ever a science, has also become an art.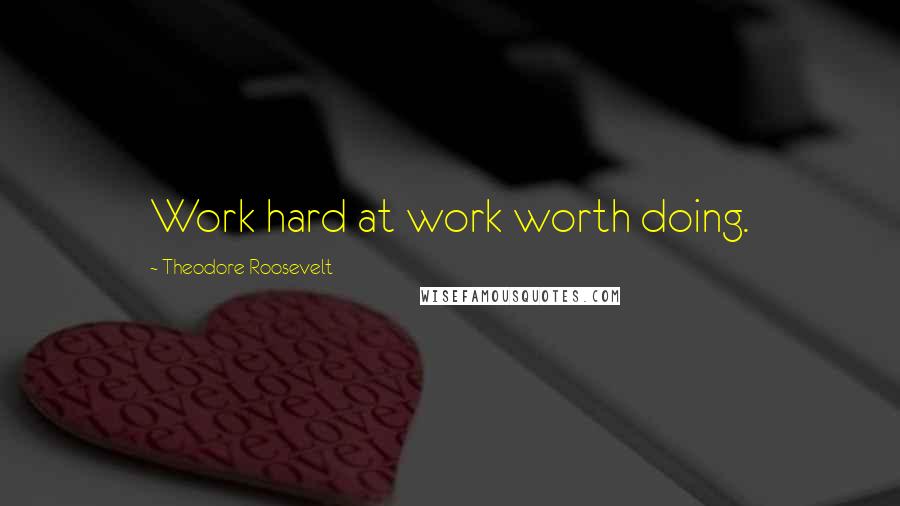 Work hard at work worth doing.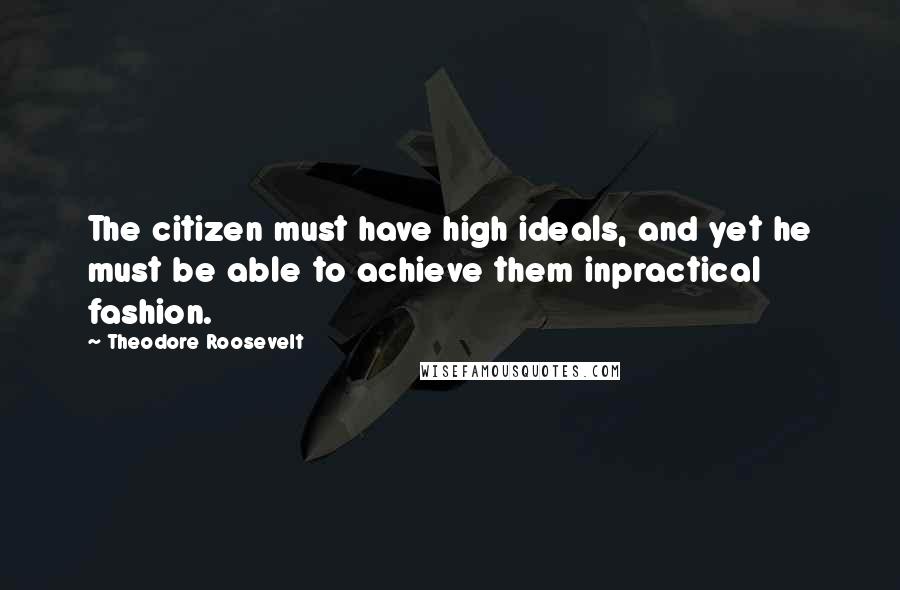 The citizen must have high ideals, and yet he must be able to achieve them in
practical fashion.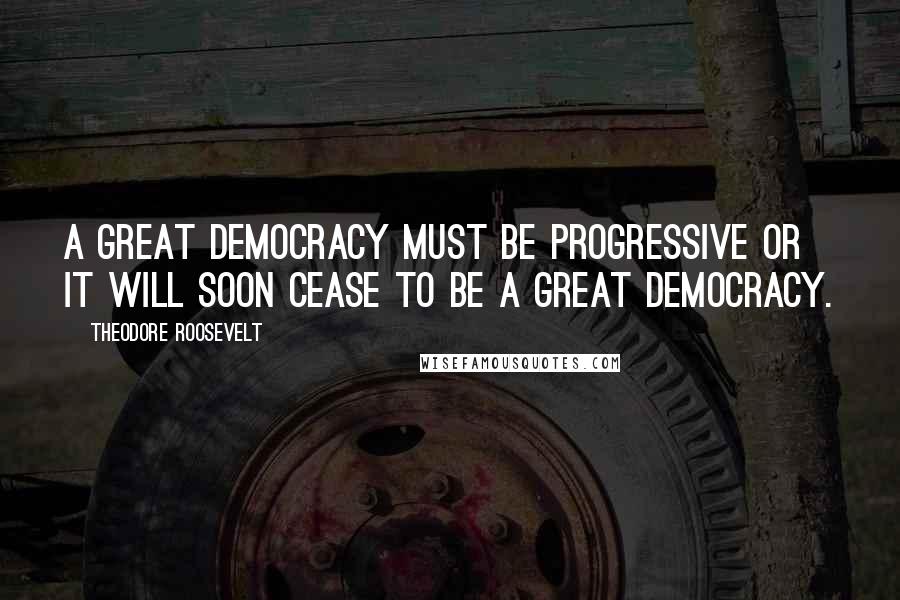 A great democracy must be progressive or it will soon cease to be a great democracy.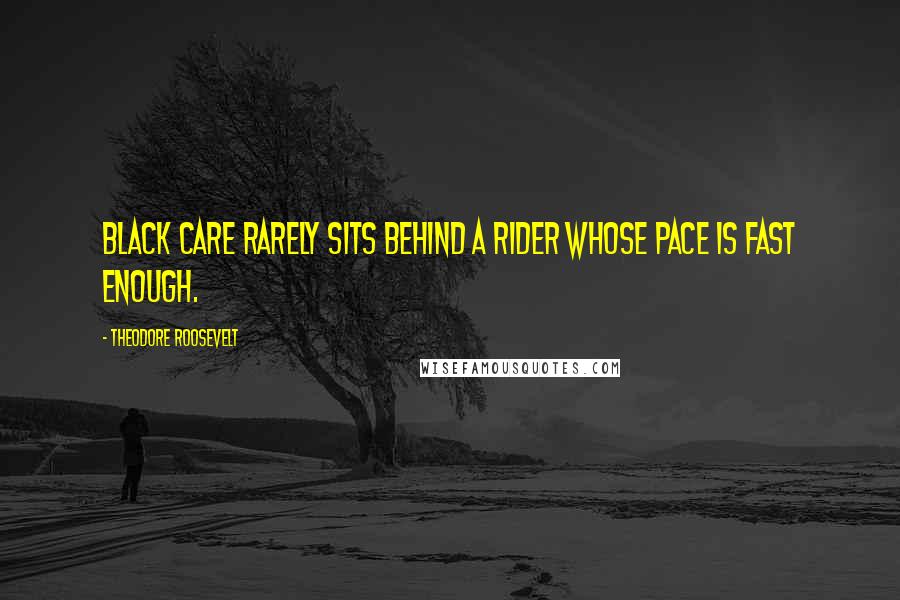 Black care rarely sits behind a rider whose pace is fast enough.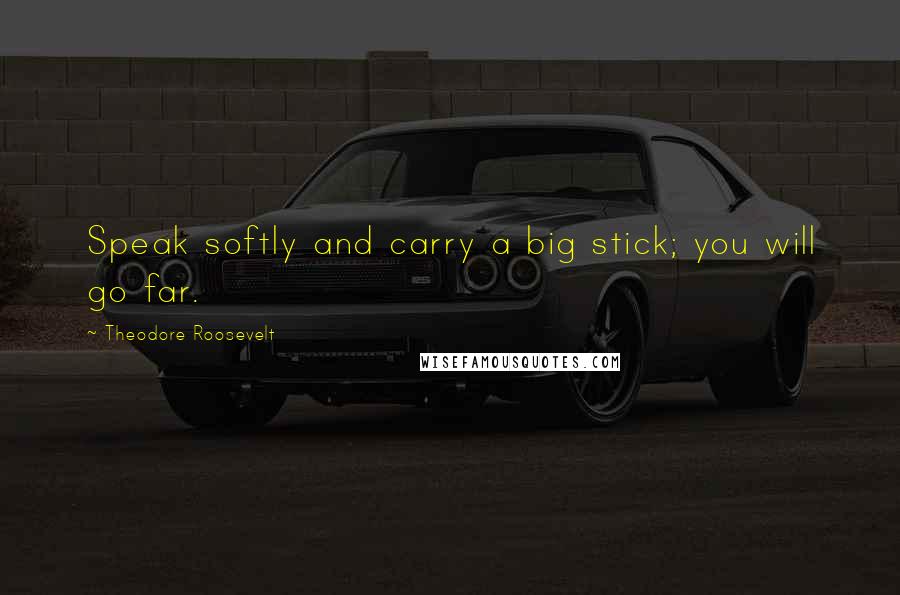 Speak softly and carry a big stick; you will go far.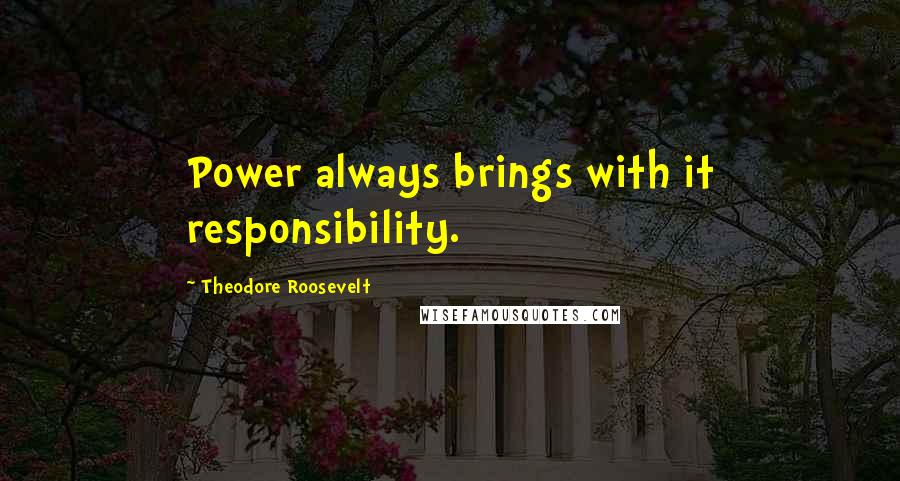 Power always brings with it responsibility.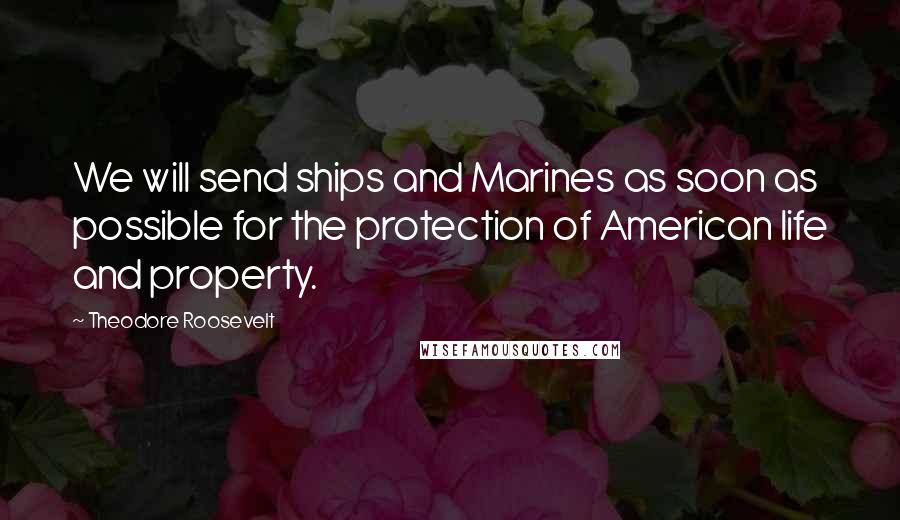 We will send ships and Marines as soon as possible for the protection of American life and property.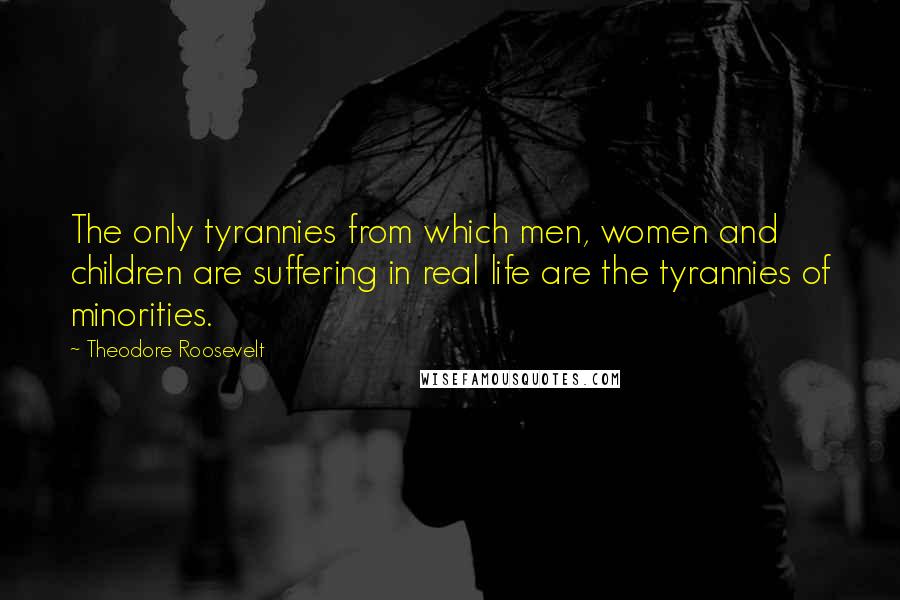 The only tyrannies from which men, women and children are suffering in real life are the tyrannies of minorities.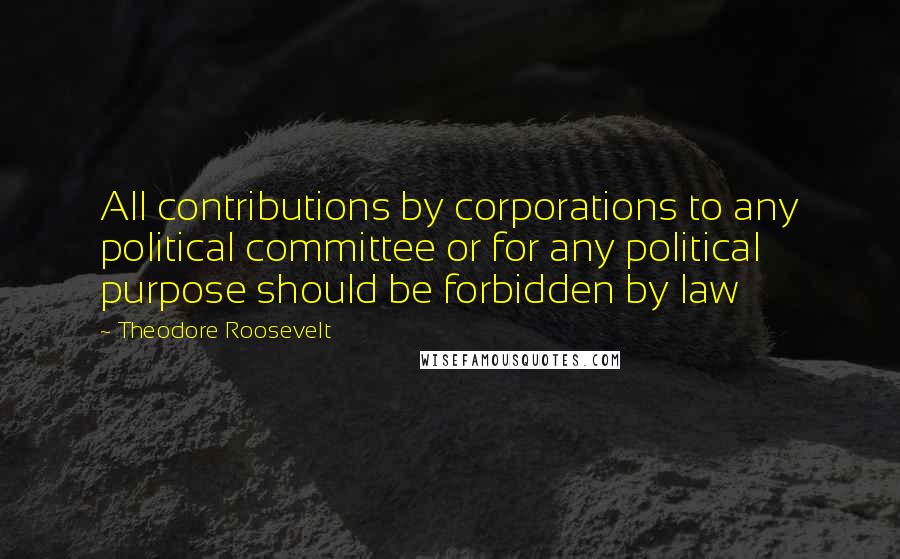 All contributions by corporations to any political committee or for any political purpose should be forbidden by law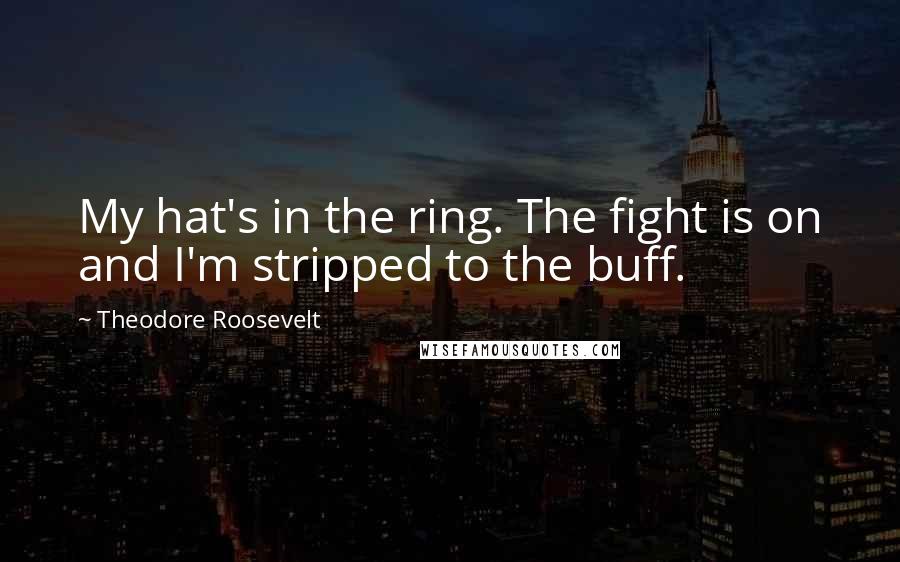 My hat's in the ring. The fight is on and I'm stripped to the buff.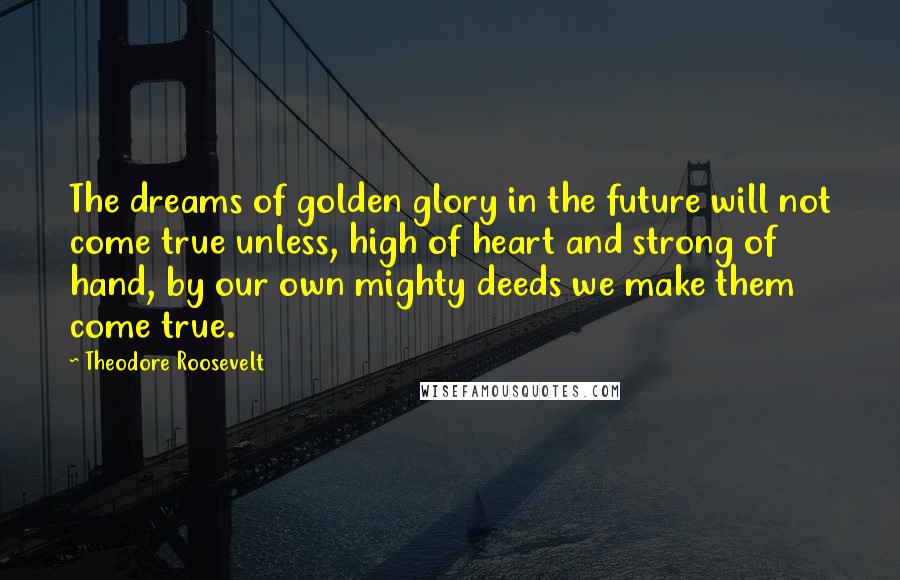 The dreams of golden glory in the future will not come true unless, high of heart and strong of hand, by our own mighty deeds we make them come true.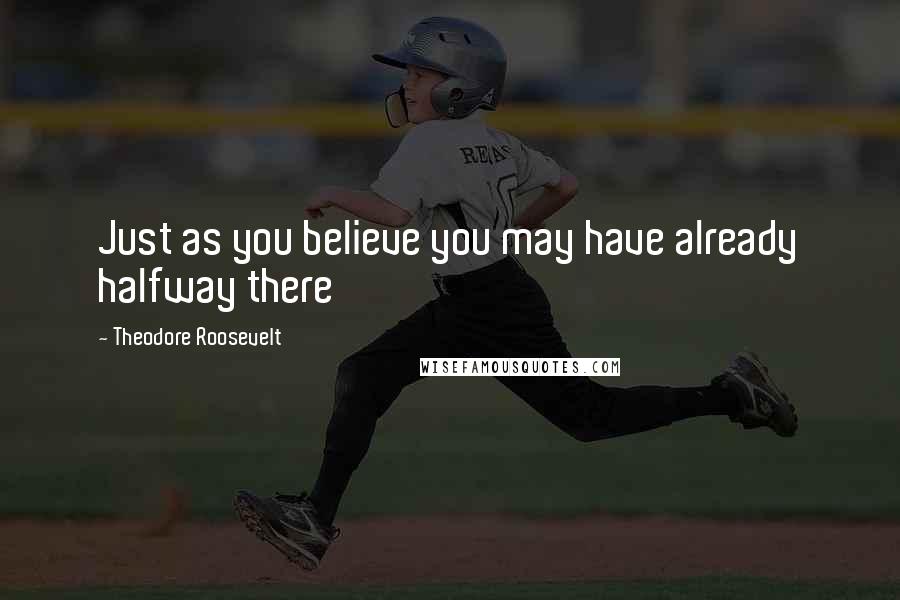 Just as you believe you may have already halfway there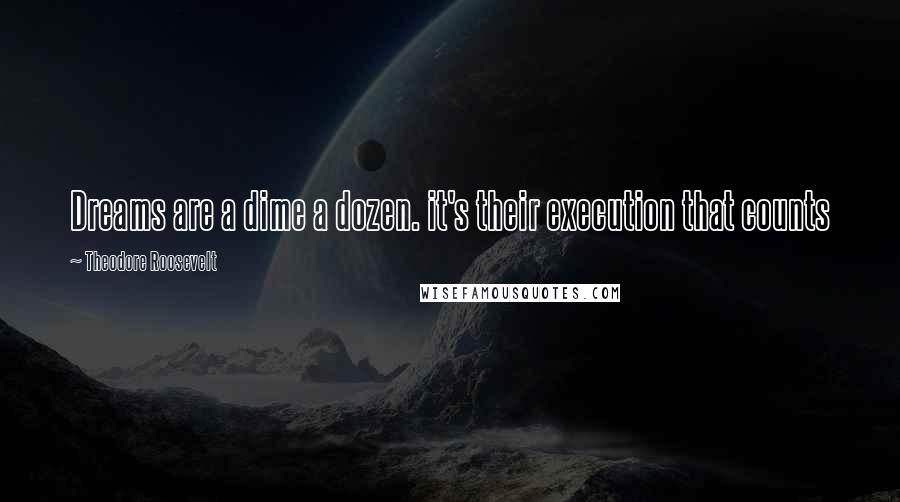 Dreams are a dime a dozen. it's their execution that counts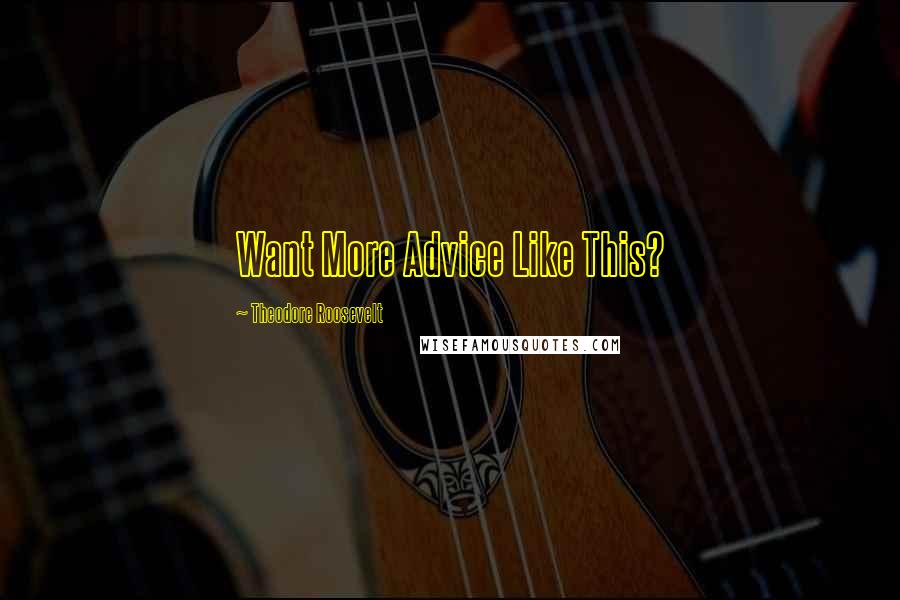 Want More Advice Like This?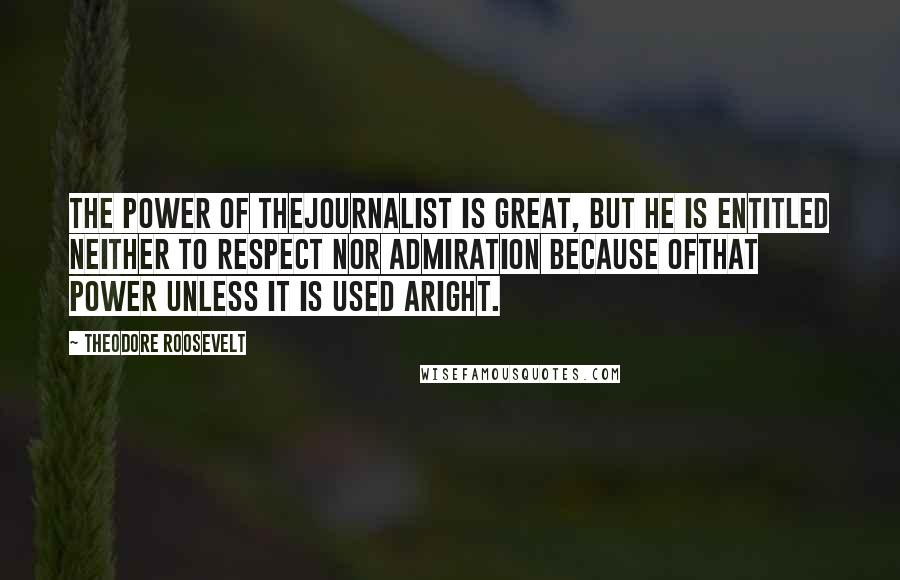 The power of the
journalist is great, but he is entitled neither to respect nor admiration because of
that power unless it is used aright.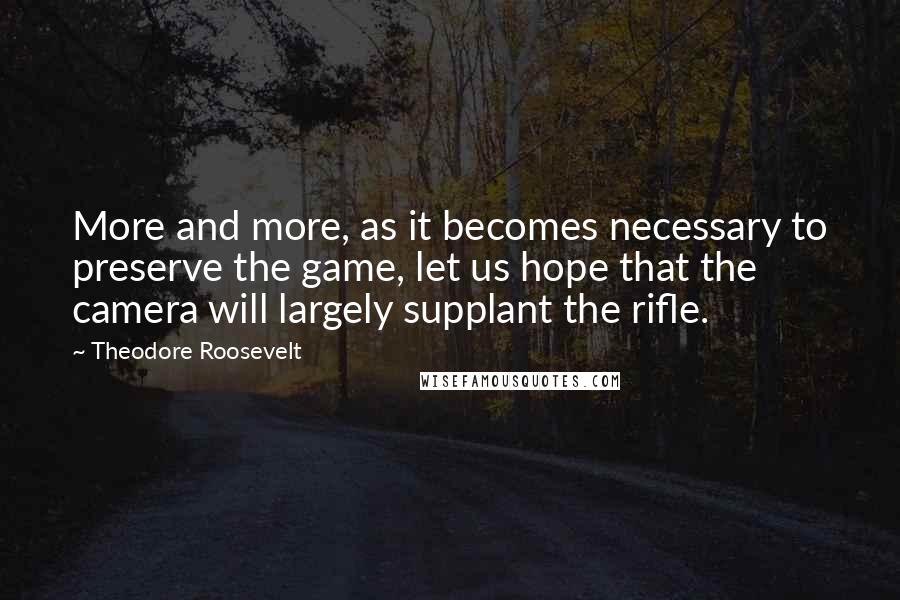 More and more, as it becomes necessary to preserve the game, let us hope that the camera will largely supplant the rifle.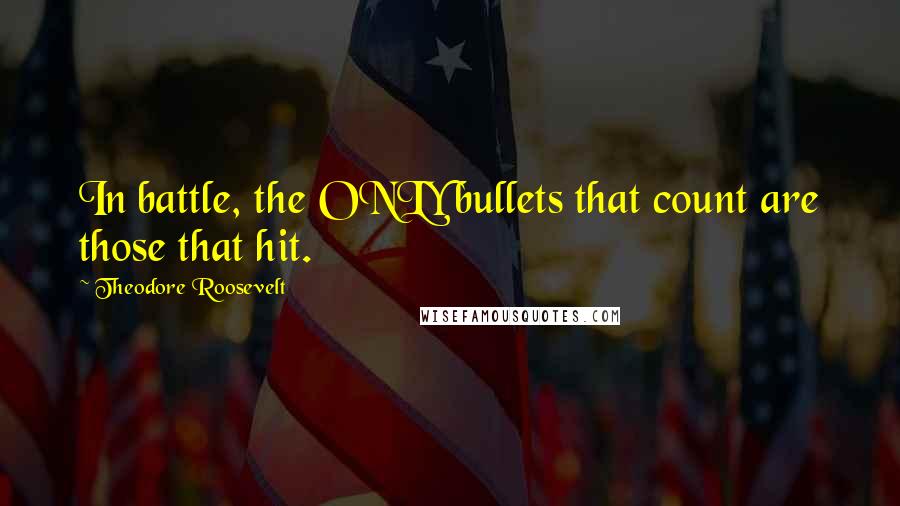 In battle, the ONLY bullets that count are those that hit.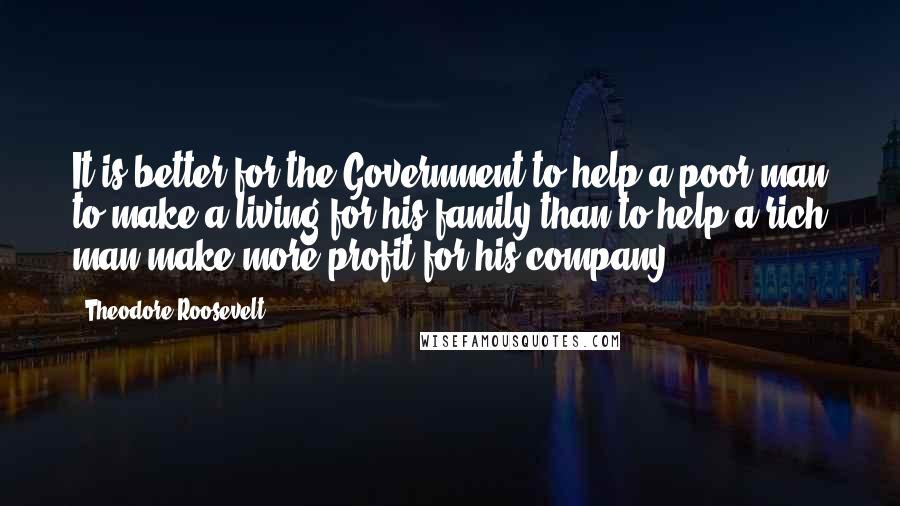 It is better for the Government to help a poor man to make a living for his family than to help a rich man make more profit for his company.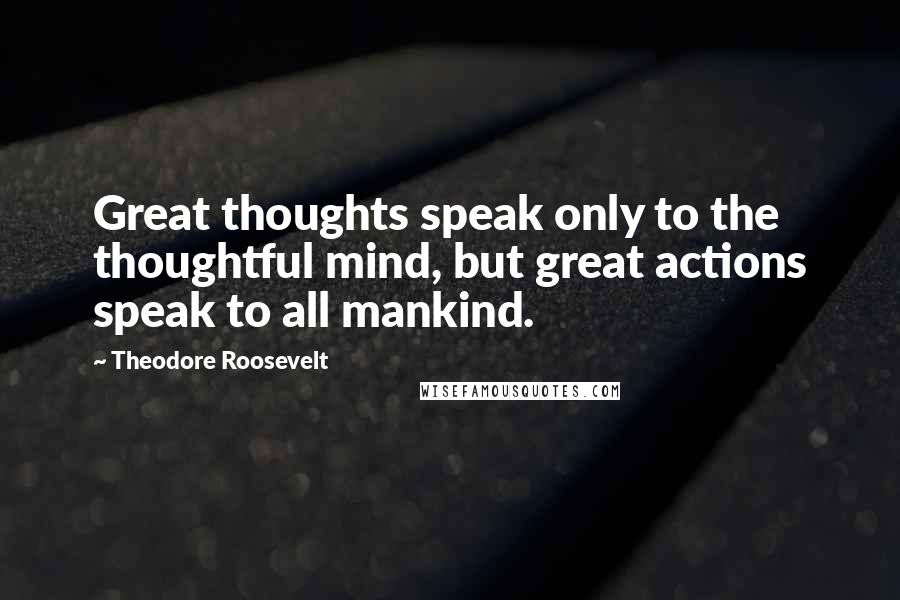 Great thoughts speak only to the thoughtful mind, but great actions speak to all mankind.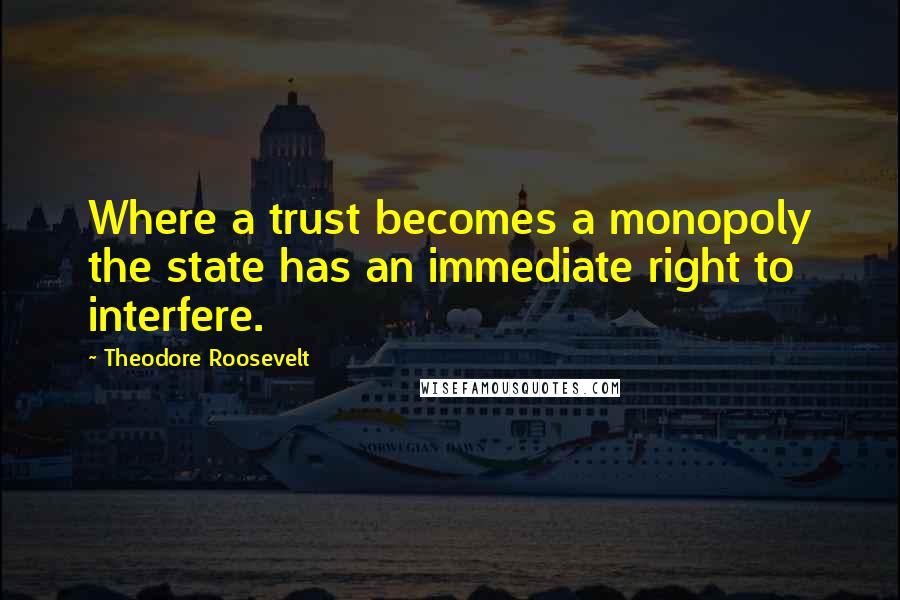 Where a trust becomes a monopoly the state has an immediate right to interfere.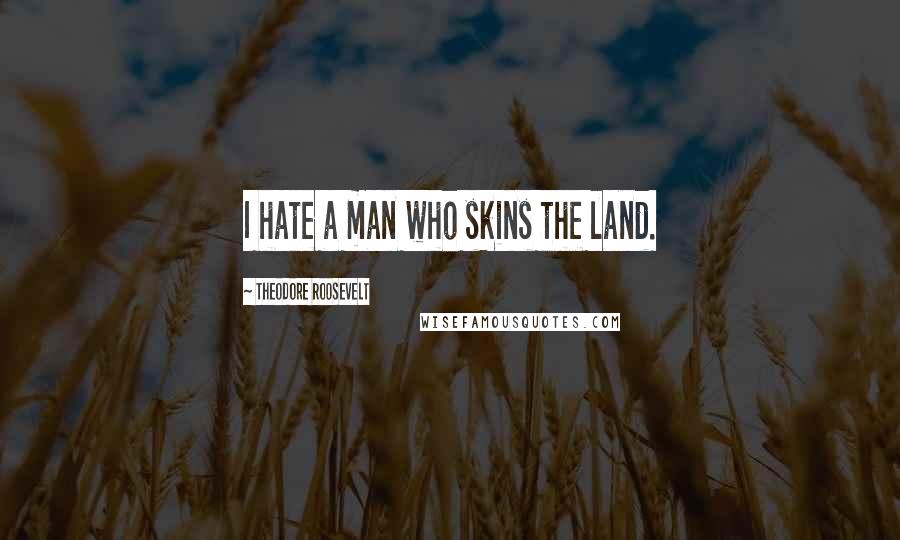 I hate a man who skins the land.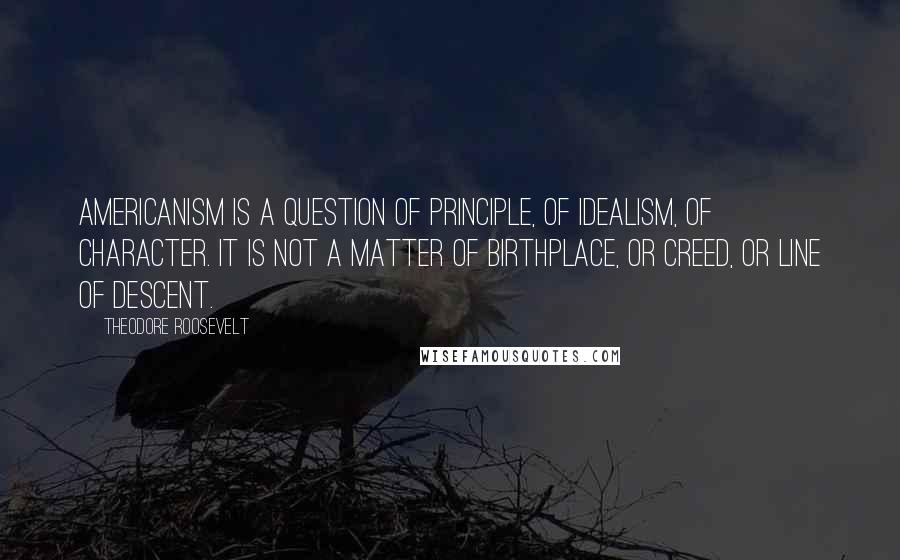 Americanism is a question of principle, of idealism, of character. It is not a matter of birthplace, or creed, or line of descent.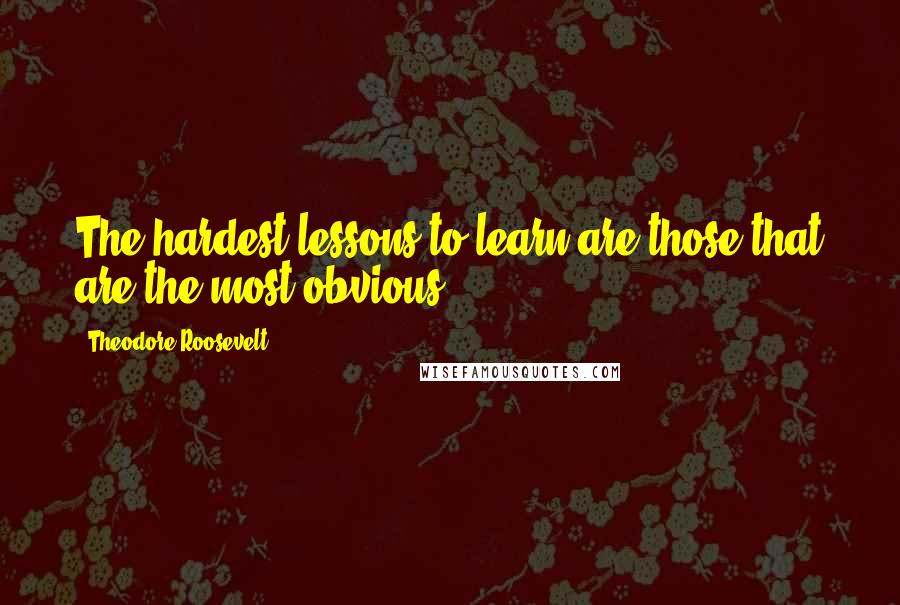 The hardest lessons to learn are those that are the most obvious.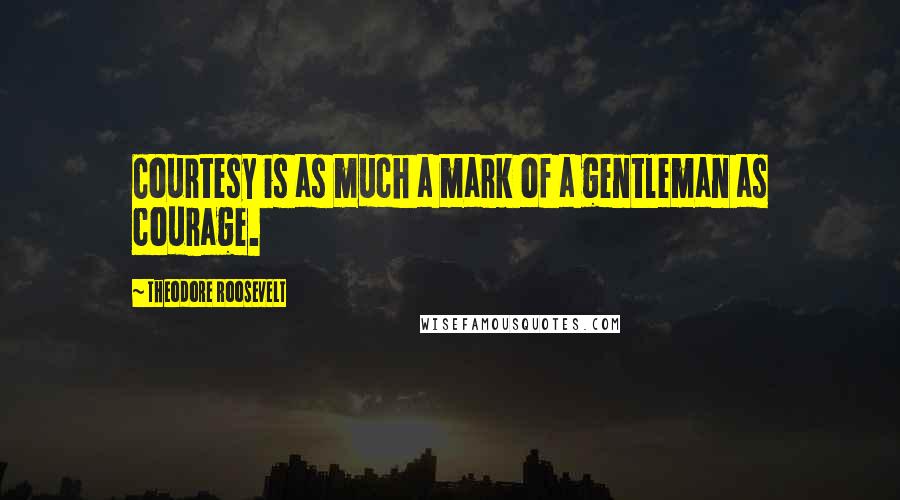 Courtesy is as much a mark of a gentleman as courage.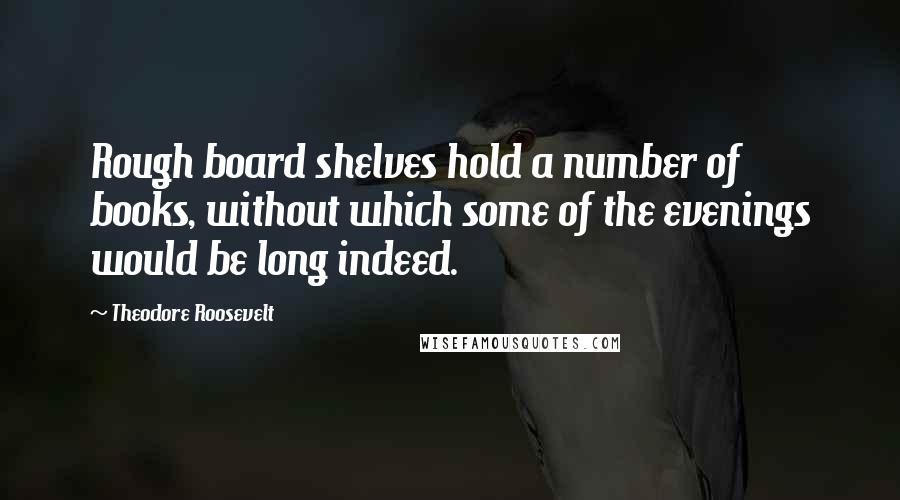 Rough board shelves hold a number of books, without which some of the evenings would be long indeed.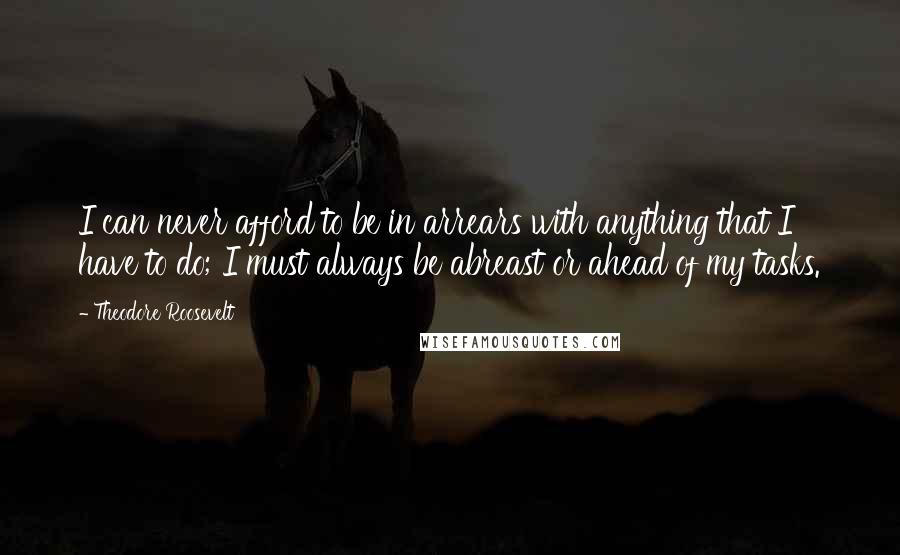 I can never afford to be in arrears with anything that I have to do; I must always be abreast or ahead of my tasks.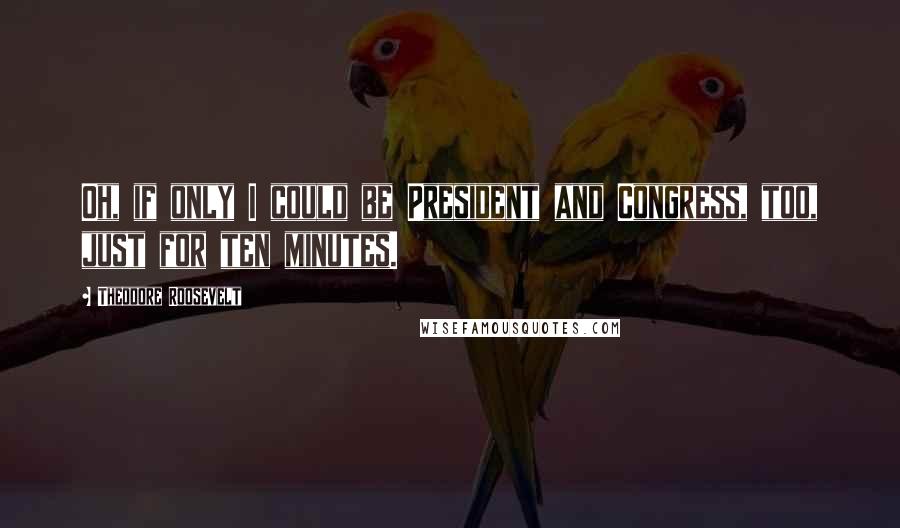 Oh, if only I could be President and Congress, too, just for ten minutes.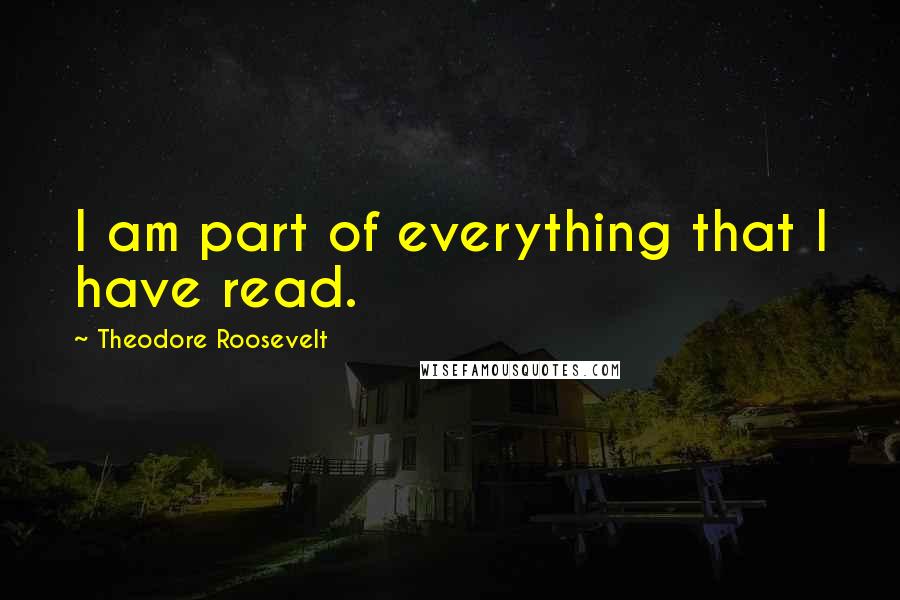 I am part of everything that I have read.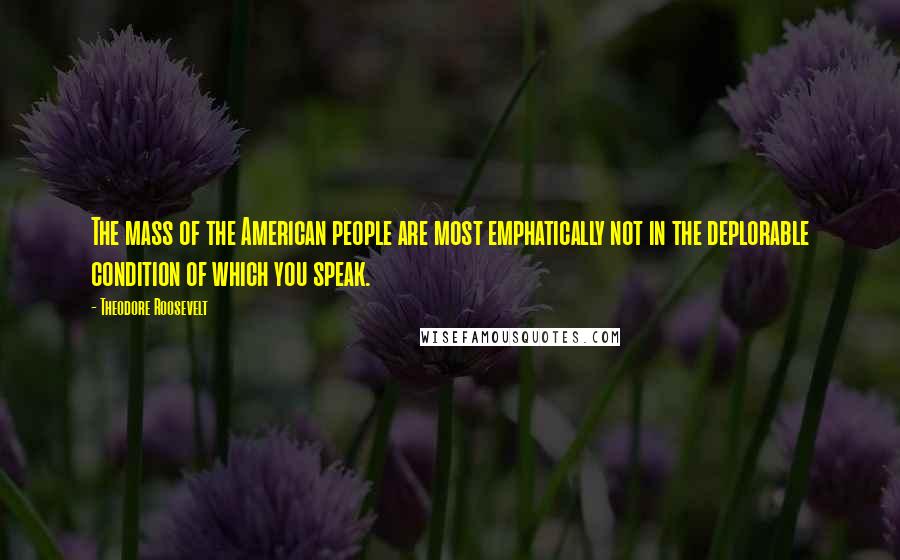 The mass of the American people are most emphatically not in the deplorable condition of which you speak.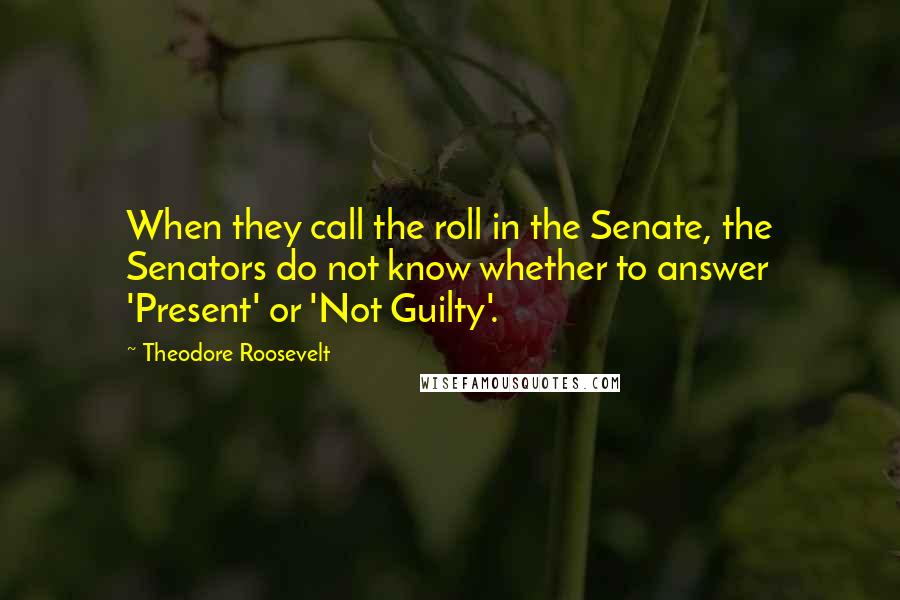 When they call the roll in the Senate, the Senators do not know whether to answer 'Present' or 'Not Guilty'.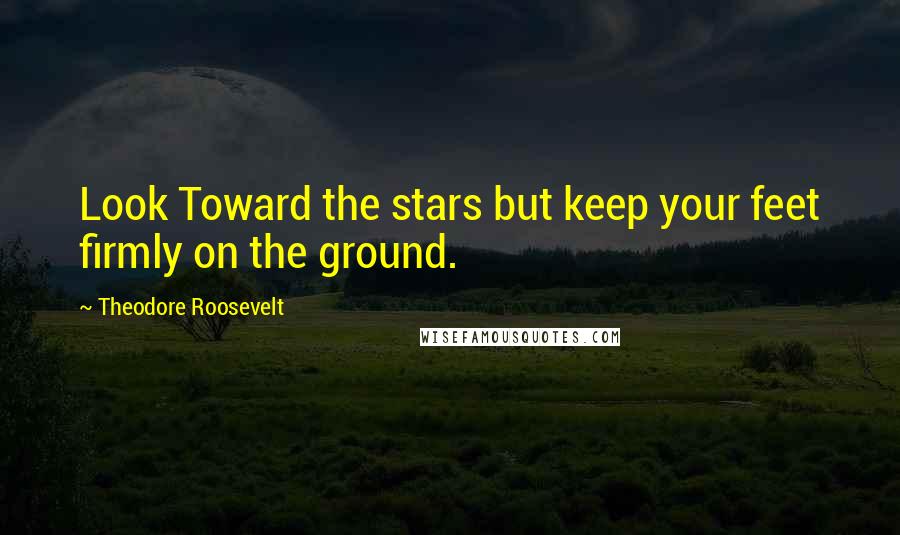 Look Toward the stars but keep your feet firmly on the ground.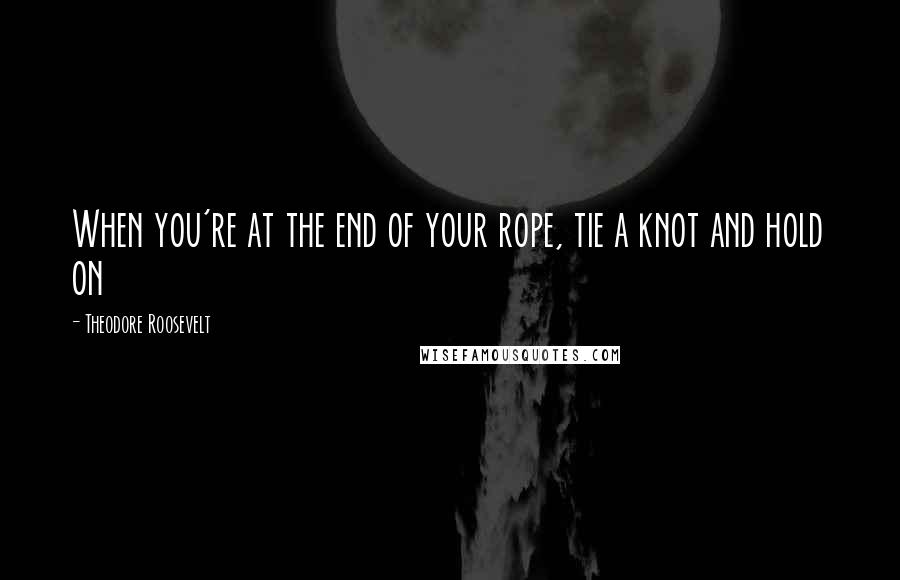 When you're at the end of your rope, tie a knot and hold on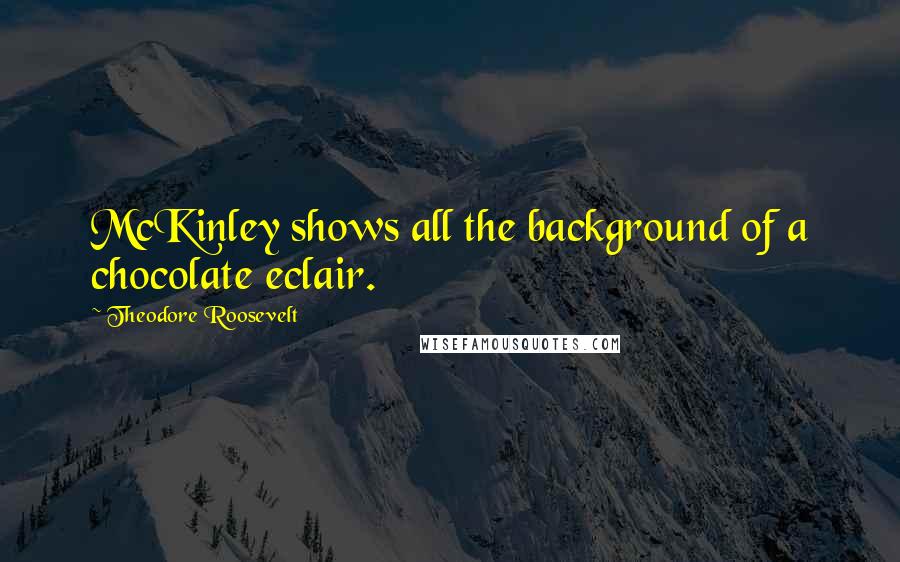 McKinley shows all the background of a chocolate eclair.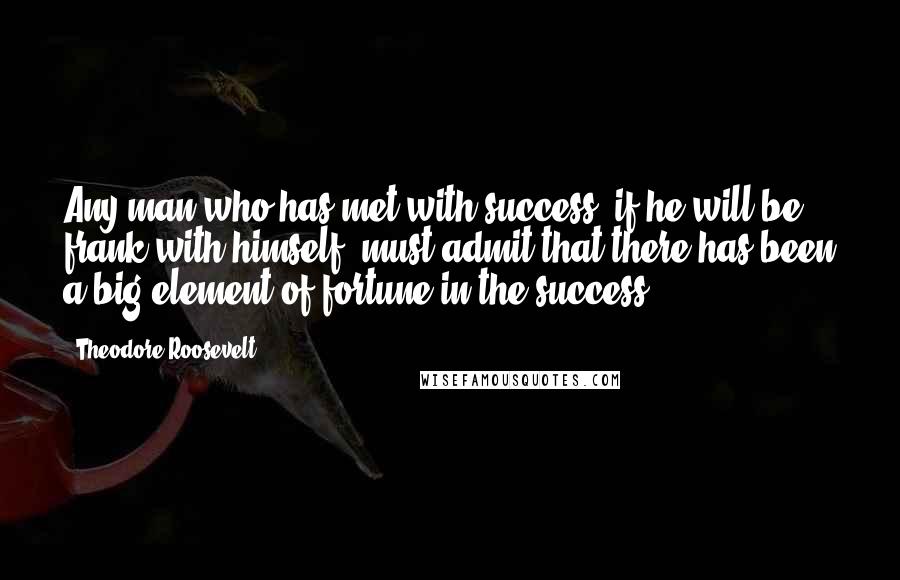 Any man who has met with success, if he will be frank with himself, must admit that there has been a big element of fortune in the success.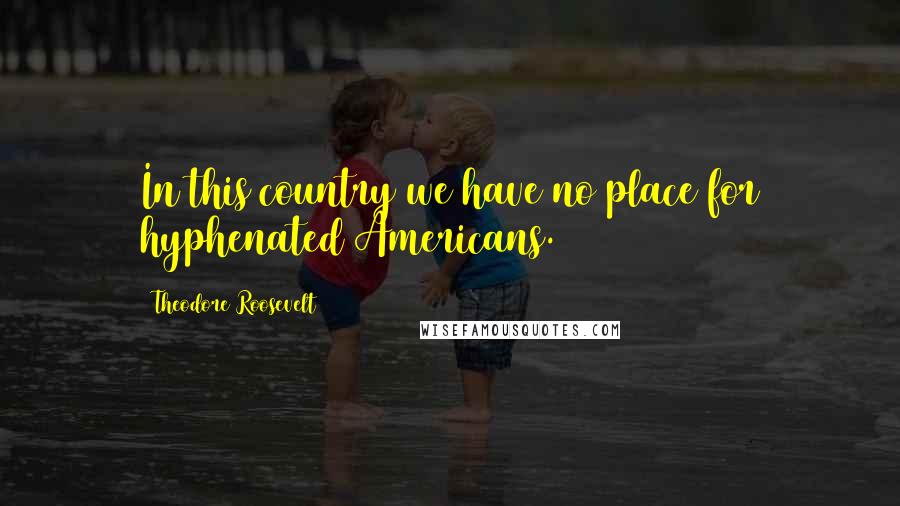 In this country we have no place for hyphenated Americans.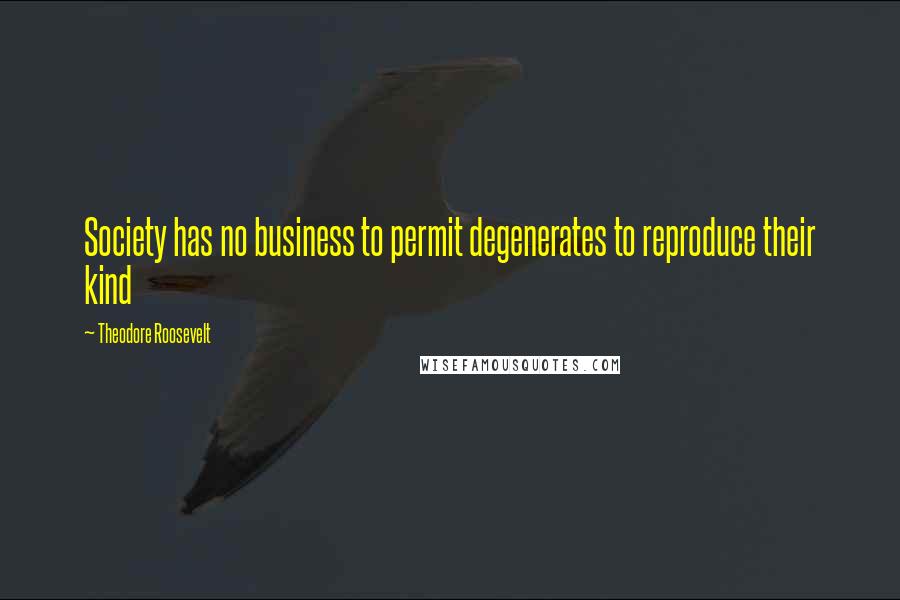 Society has no business to permit degenerates to reproduce their kind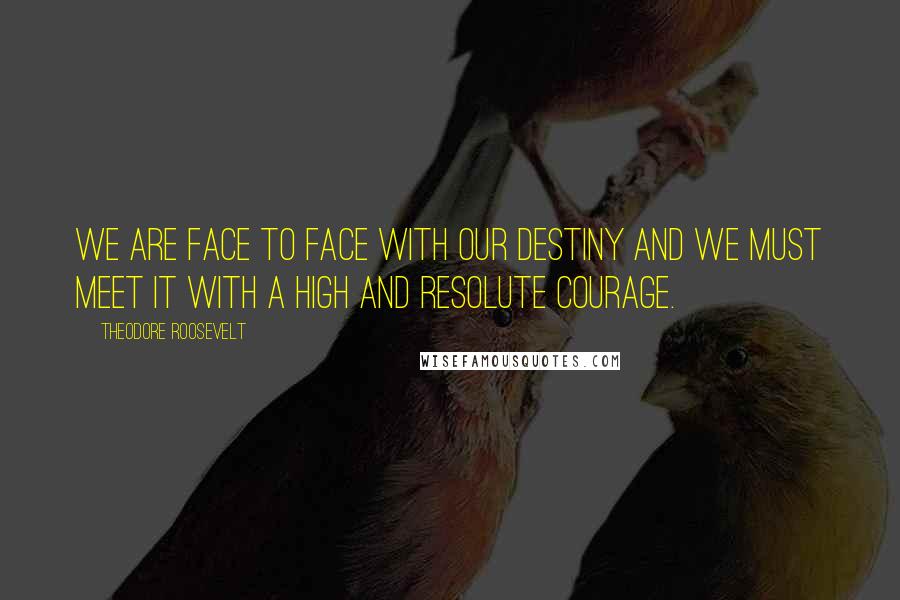 We are face to face with our destiny and we must meet it with a high and resolute courage.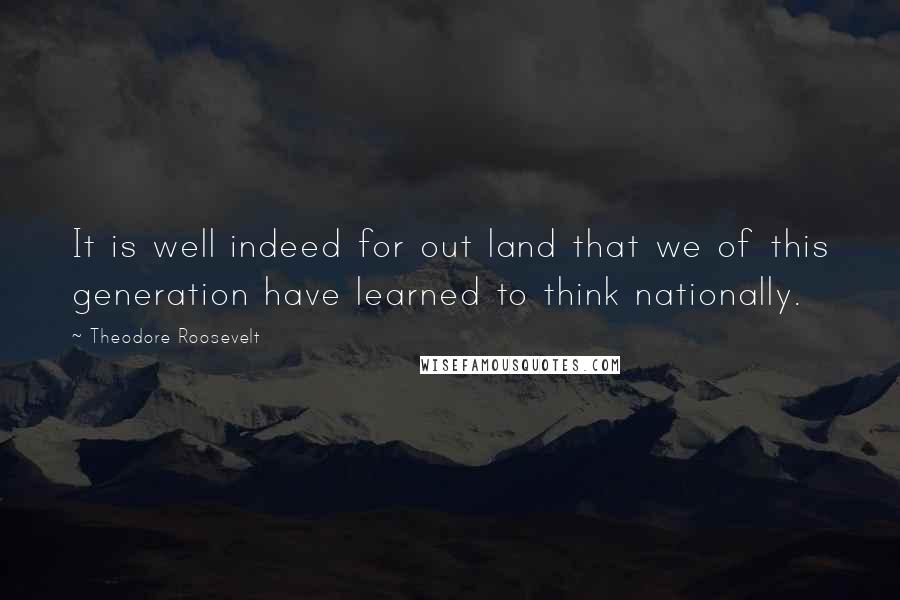 It is well indeed for out land that we of this generation have learned to think nationally.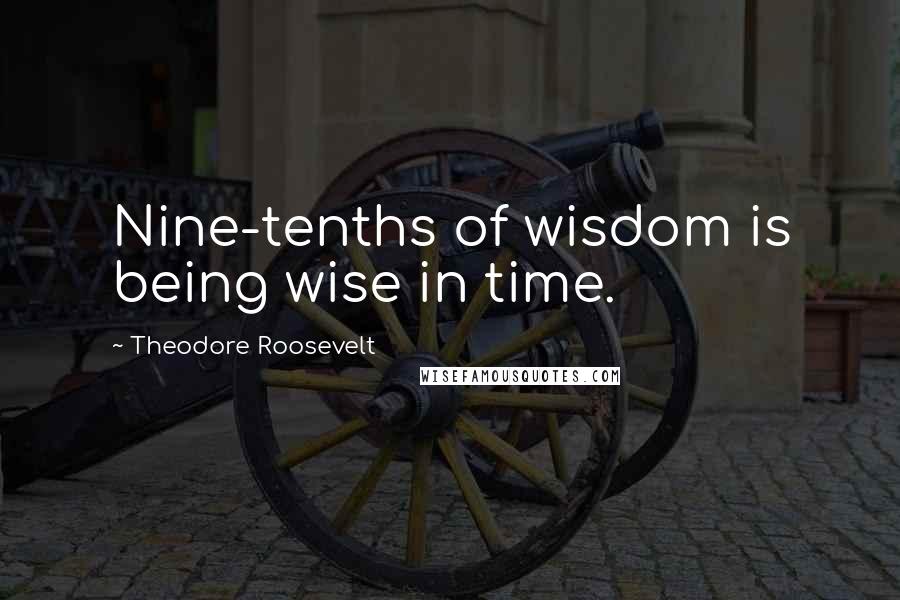 Nine-tenths of wisdom is being wise in time.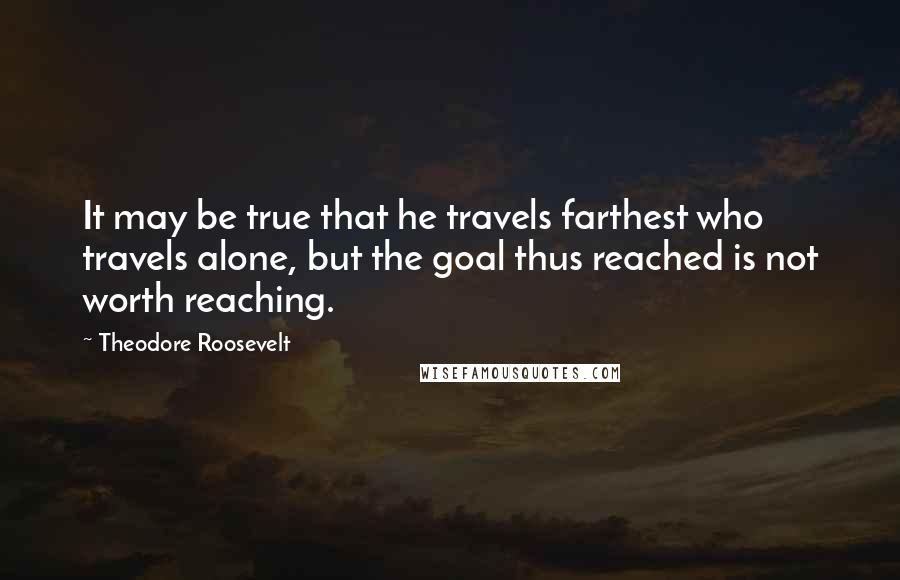 It may be true that he travels farthest who travels alone, but the goal thus reached is not worth reaching.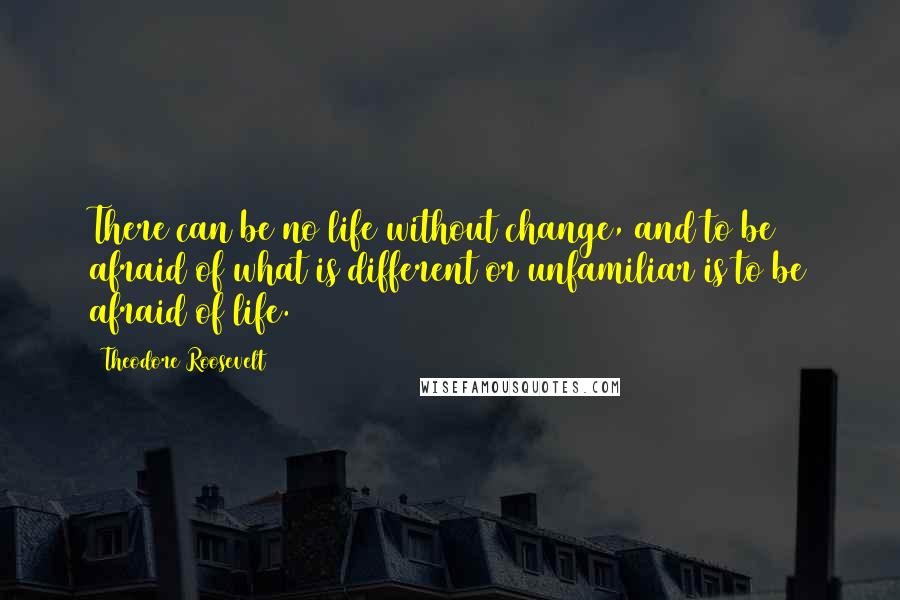 There can be no life without change, and to be afraid of what is different or unfamiliar is to be afraid of life.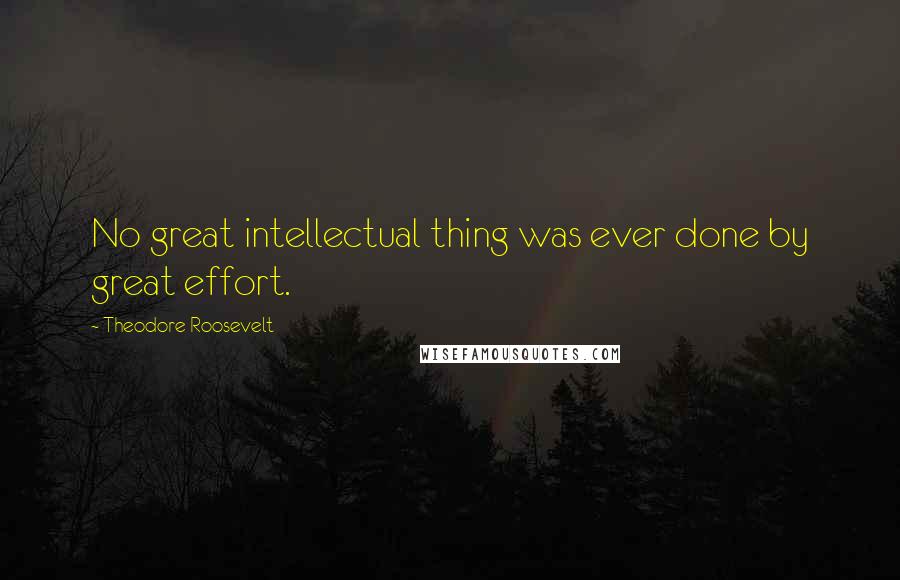 No great intellectual thing was ever done by great effort.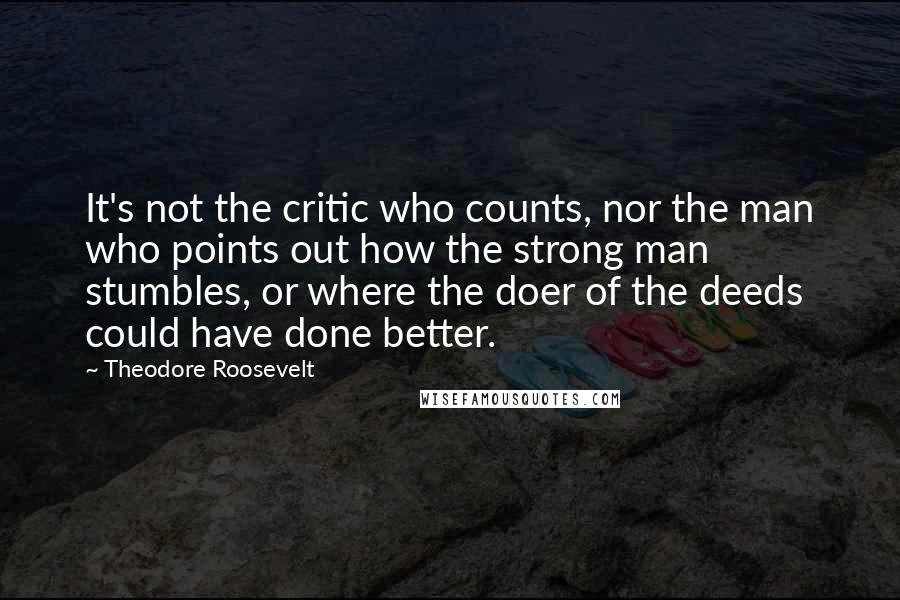 It's not the critic who counts, nor the man who points out how the strong man stumbles, or where the doer of the deeds could have done better.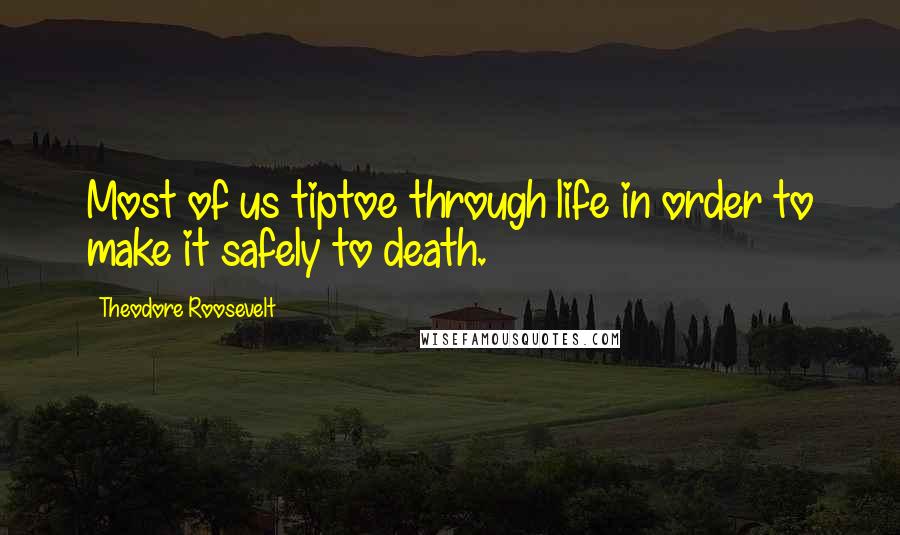 Most of us tiptoe through life in order to make it safely to death.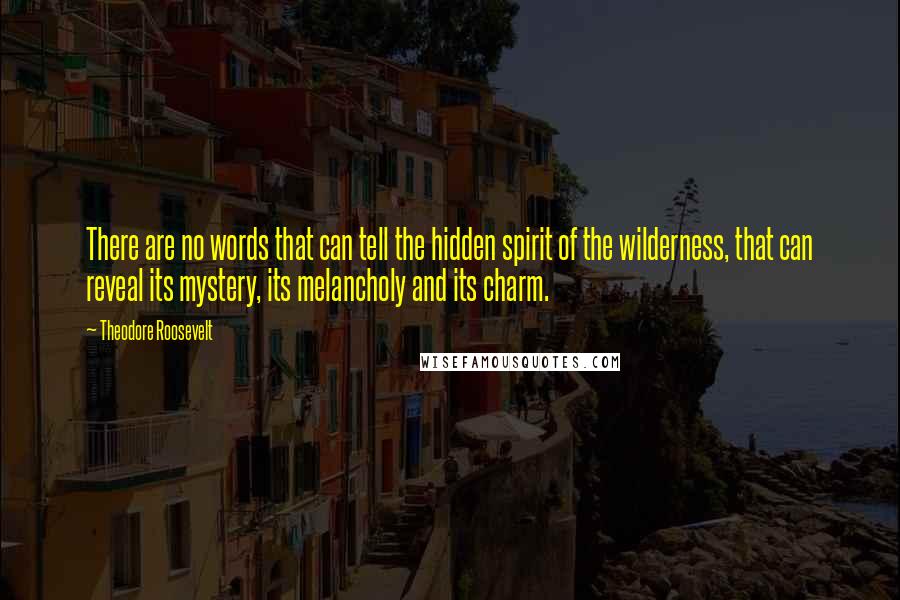 There are no words that can tell the hidden spirit of the wilderness, that can reveal its mystery, its melancholy and its charm.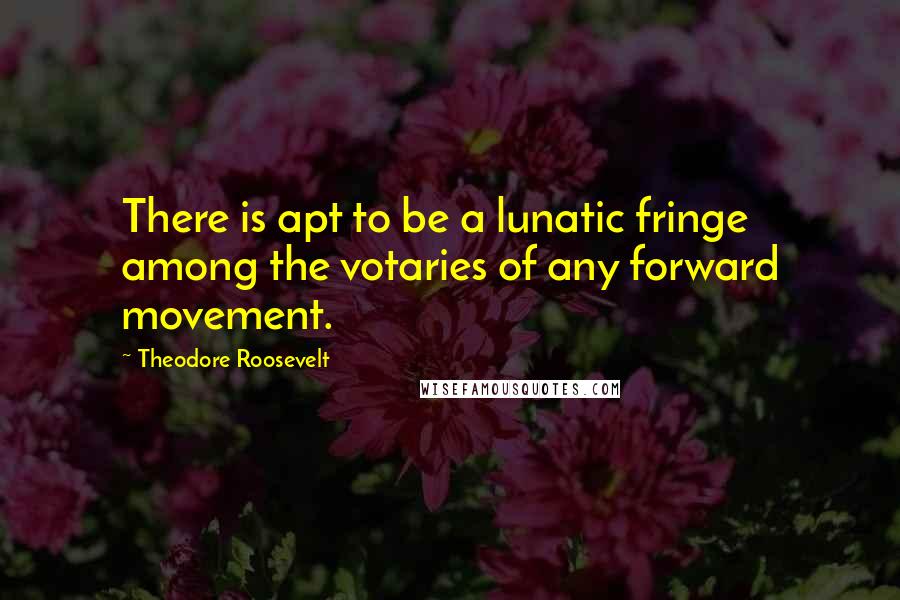 There is apt to be a lunatic fringe among the votaries of any forward movement.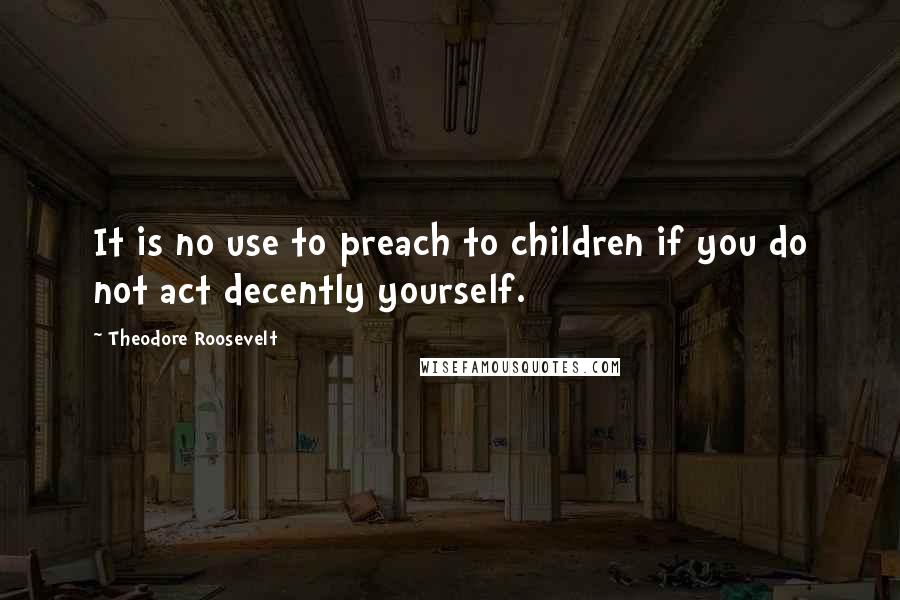 It is no use to preach to children if you do not act decently yourself.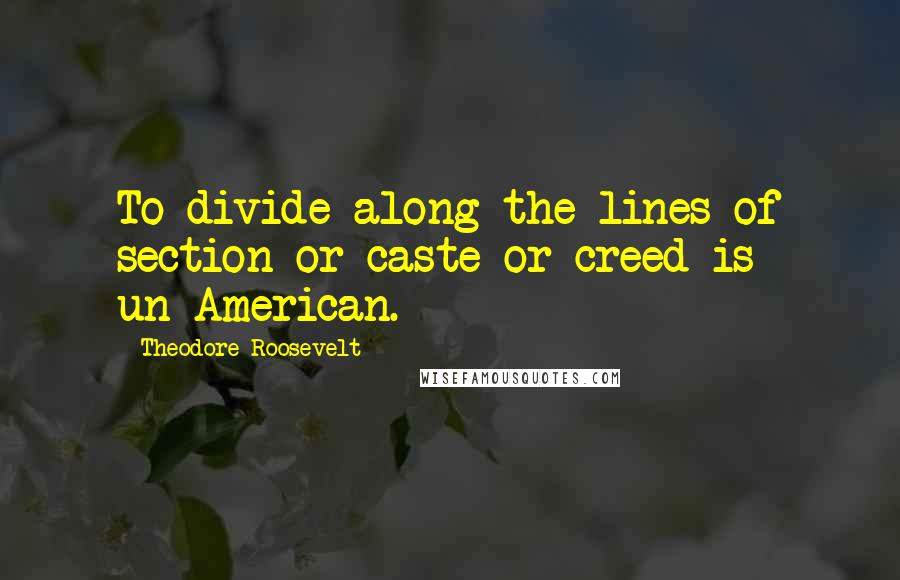 To divide along the lines of section or caste or creed is un-American.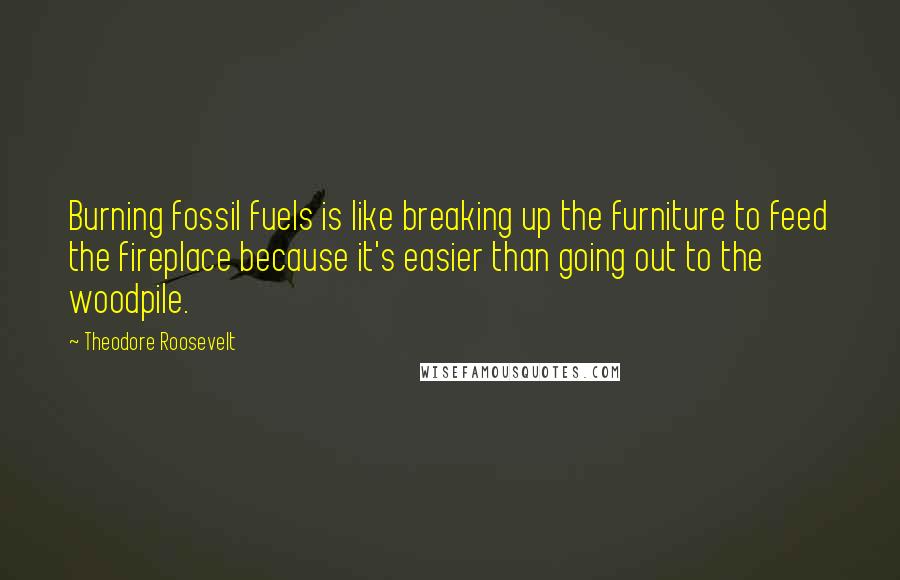 Burning fossil fuels is like breaking up the furniture to feed the fireplace because it's easier than going out to the woodpile.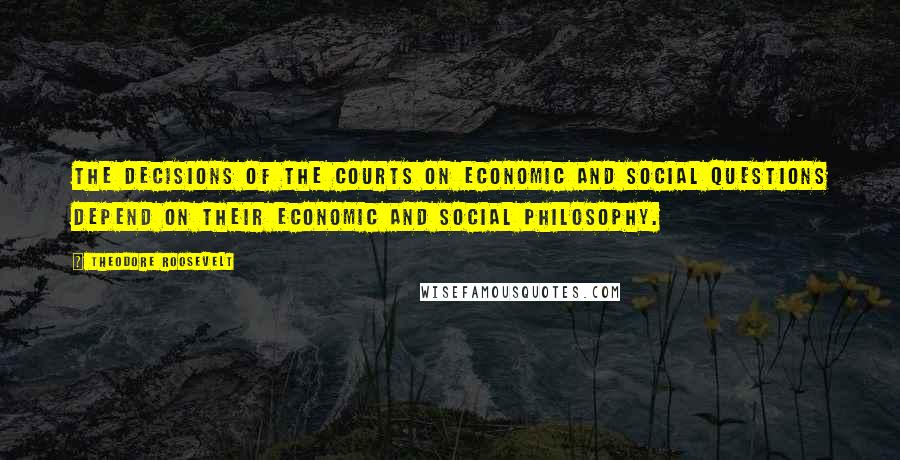 The decisions of the courts on economic and social questions depend on their economic and social philosophy.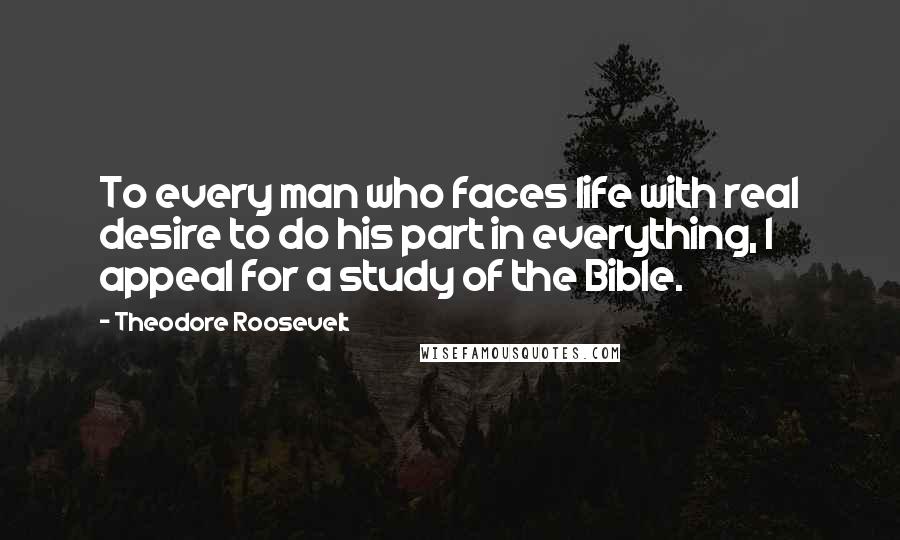 To every man who faces life with real desire to do his part in everything, I appeal for a study of the Bible.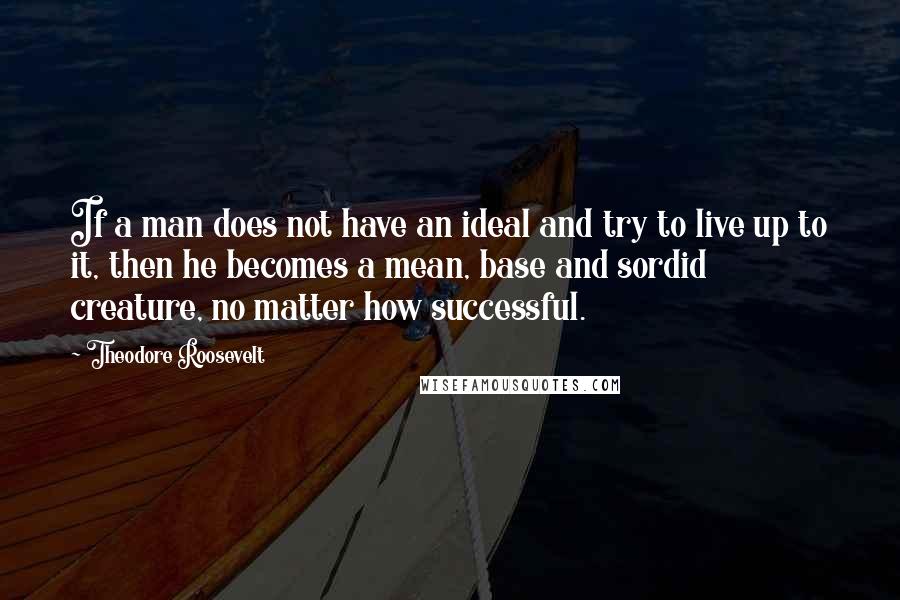 If a man does not have an ideal and try to live up to it, then he becomes a mean, base and sordid creature, no matter how successful.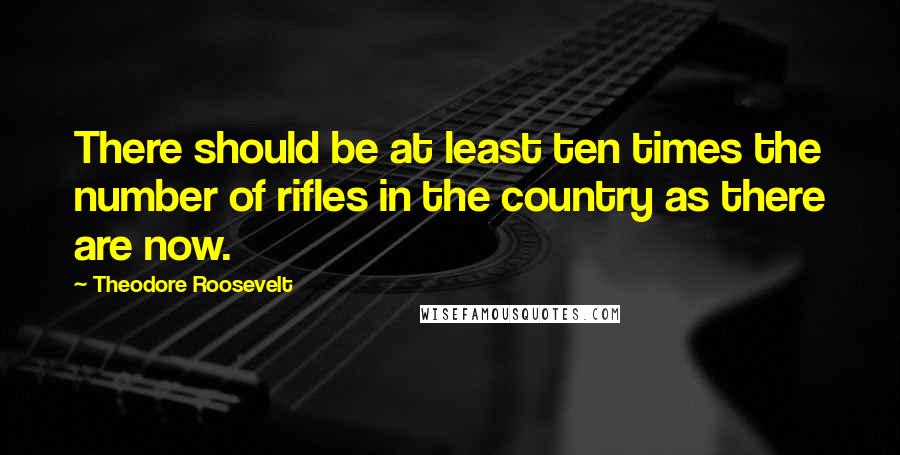 There should be at least ten times the number of rifles in the country as there are now.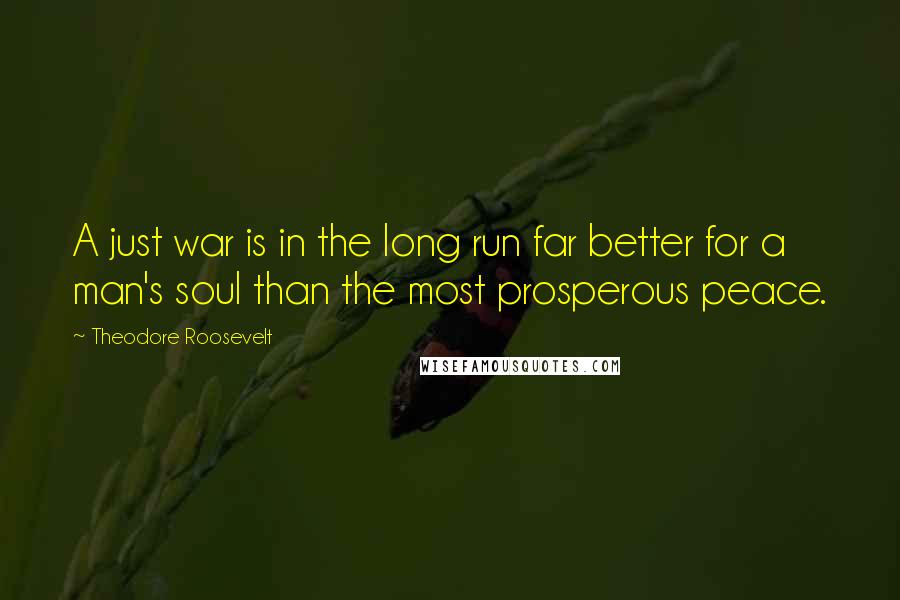 A just war is in the long run far better for a man's soul than the most prosperous peace.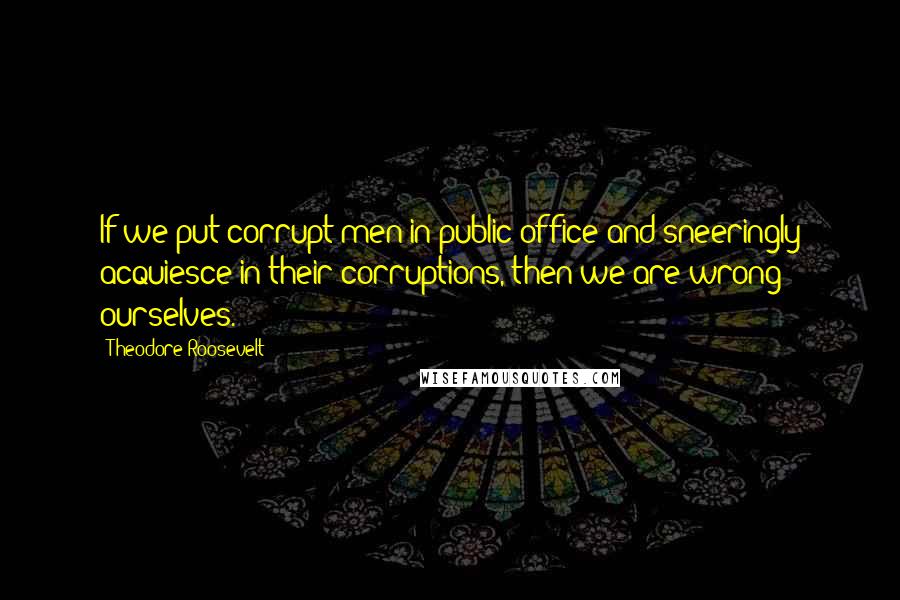 If we put corrupt men in public office and sneeringly acquiesce in their corruptions, then we are wrong ourselves.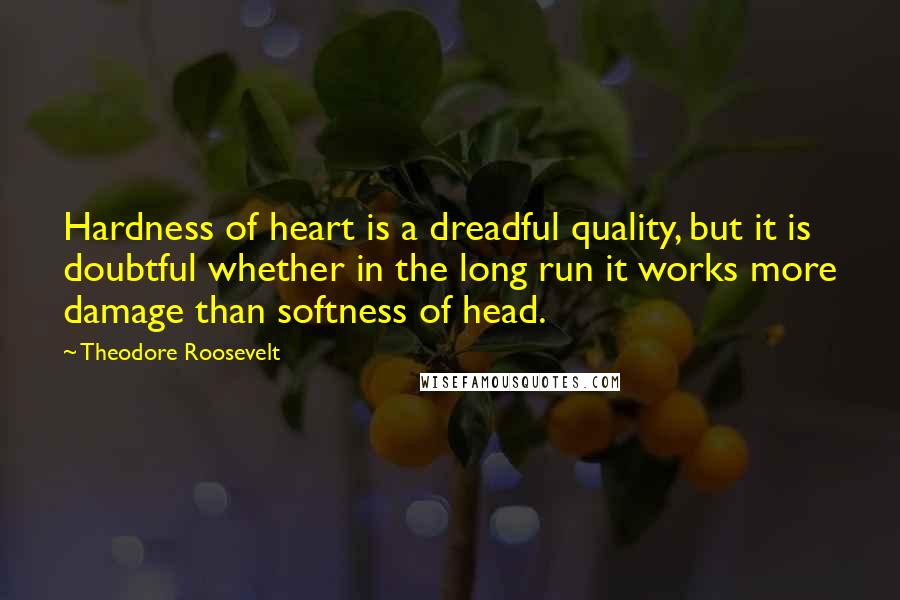 Hardness of heart is a dreadful quality, but it is doubtful whether in the long run it works more damage than softness of head.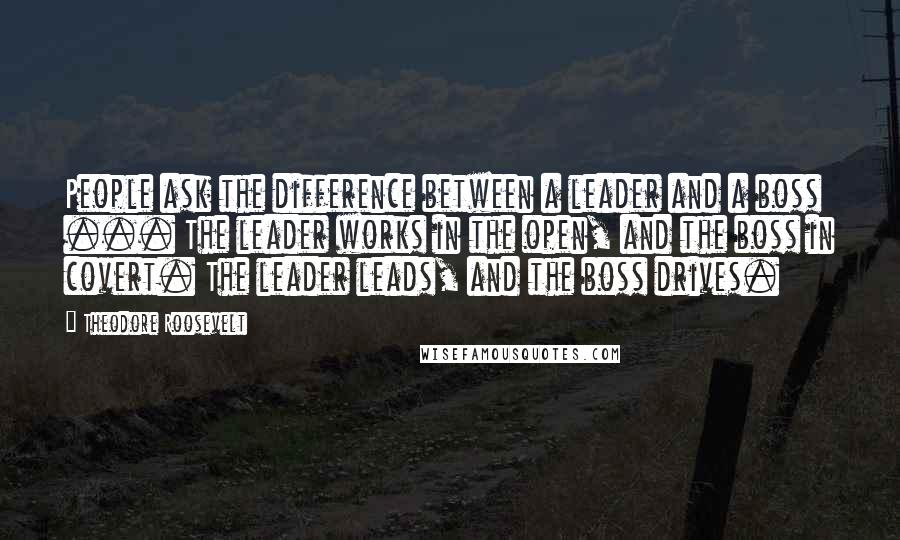 People ask the difference between a leader and a boss ... The leader works in the open, and the boss in covert. The leader leads, and the boss drives.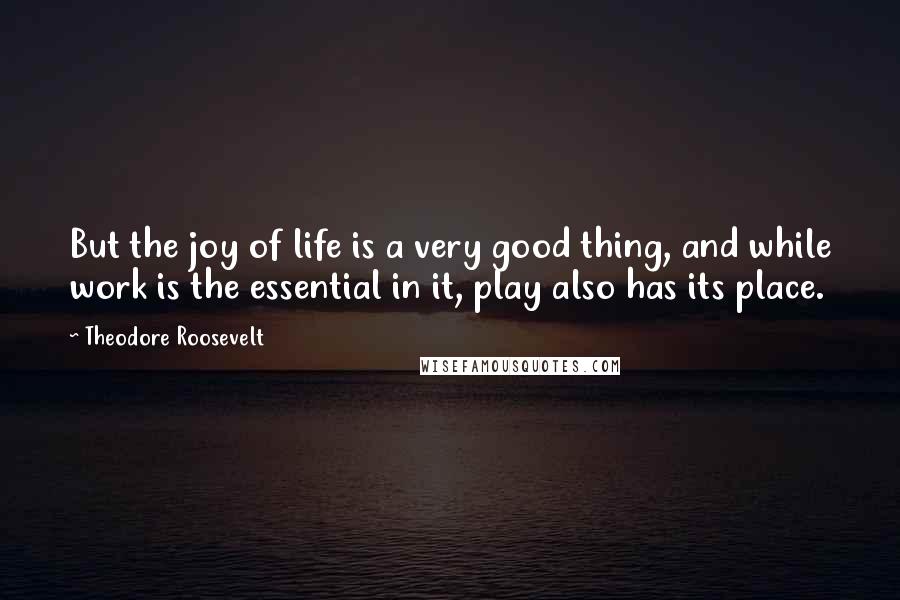 But the joy of life is a very good thing, and while work is the essential in it, play also has its place.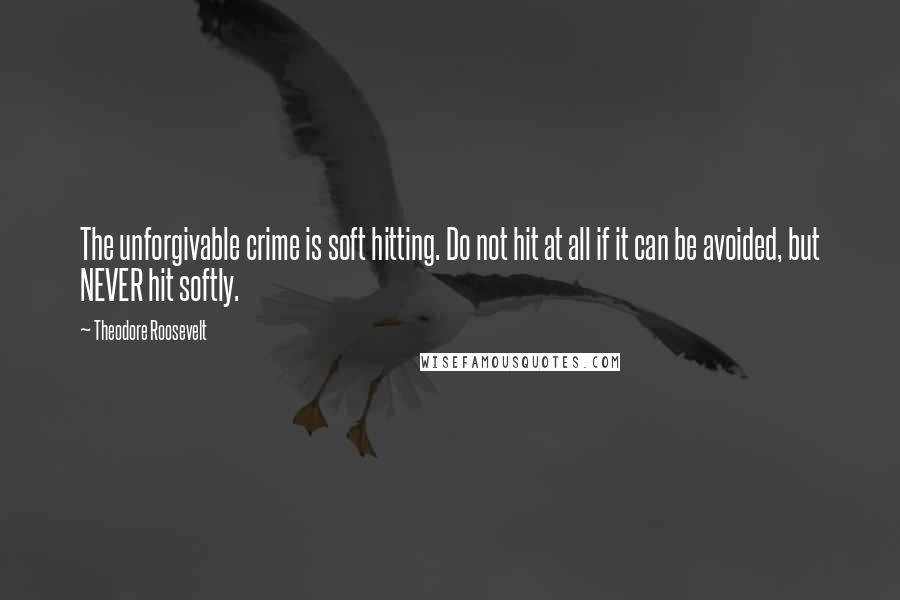 The unforgivable crime is soft hitting. Do not hit at all if it can be avoided, but NEVER hit softly.