T.C. Slonaker Quotes
Top 5 wise famous quotes and sayings by T.C. Slonaker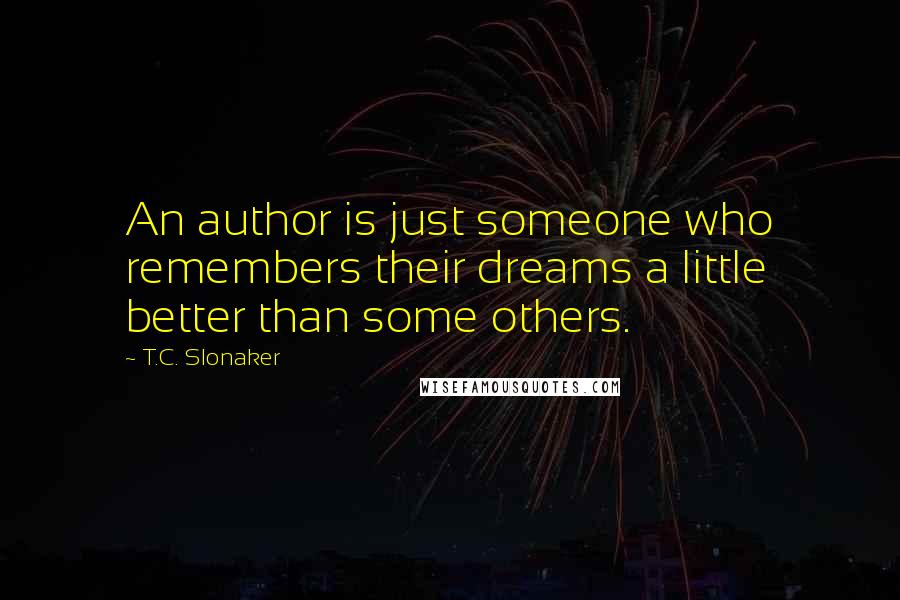 An author is just someone who remembers their dreams a little better than some others.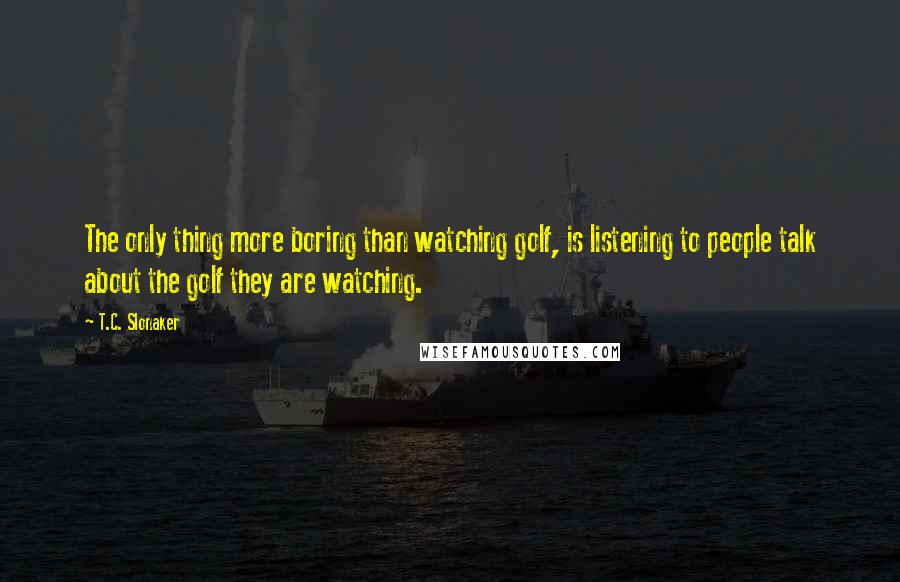 The only thing more boring than watching golf, is listening to people talk about the golf they are watching.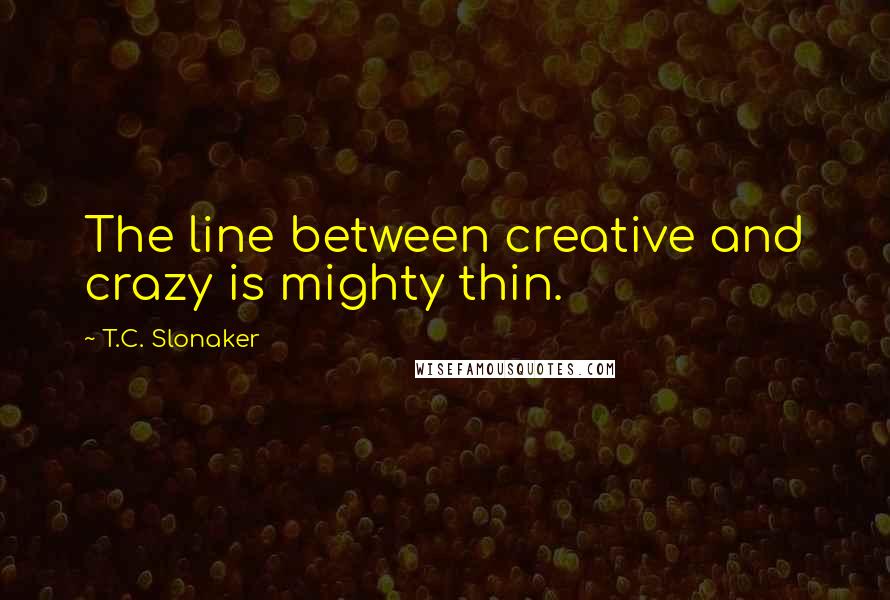 The line between creative and crazy is mighty thin.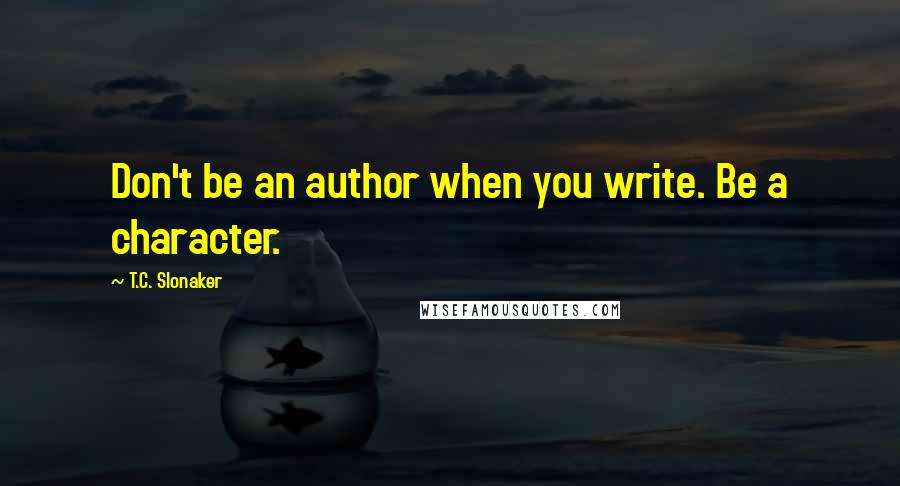 Don't be an author when you write. Be a character.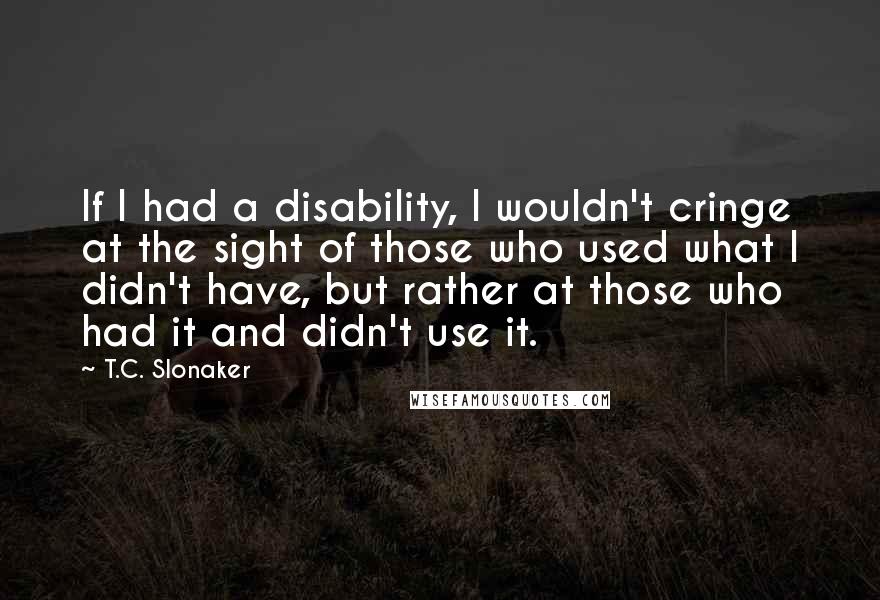 If I had a disability, I wouldn't cringe at the sight of those who used what I didn't have, but rather at those who had it and didn't use it.