Salman Rushdie Quotes
Top 100 wise famous quotes and sayings by Salman Rushdie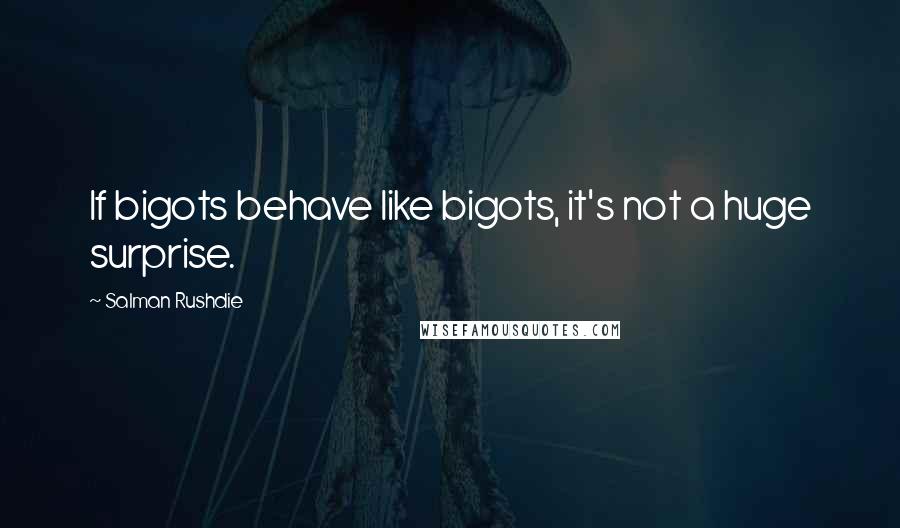 If bigots behave like bigots, it's not a huge surprise.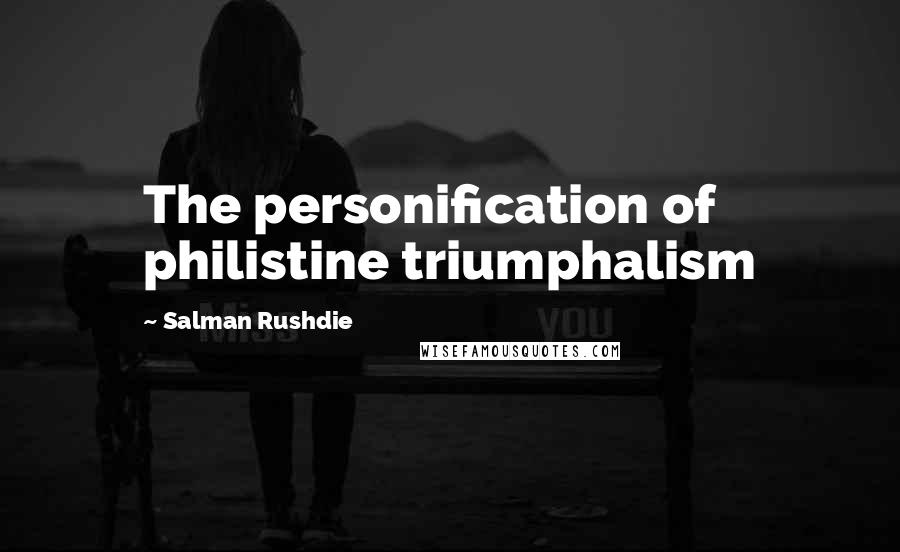 The personification of philistine triumphalism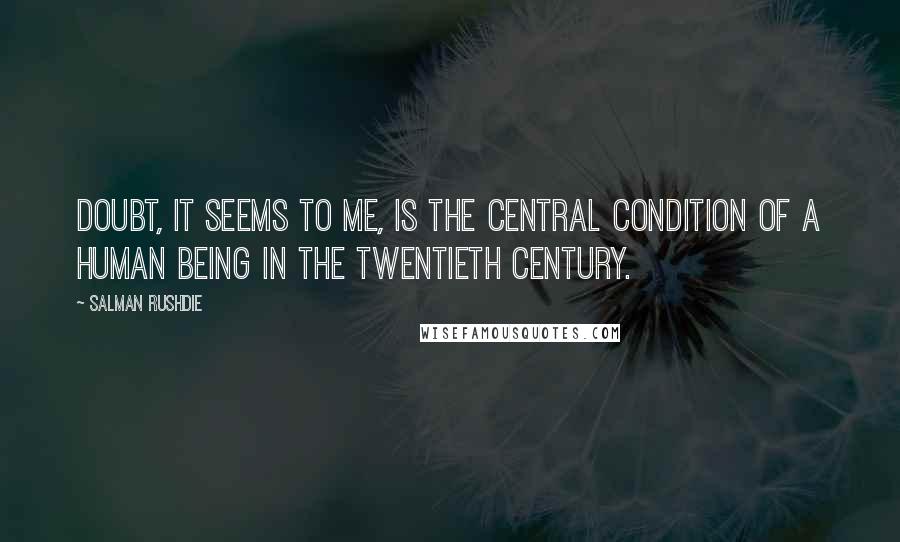 Doubt, it seems to me, is the central condition of a human being in the twentieth century.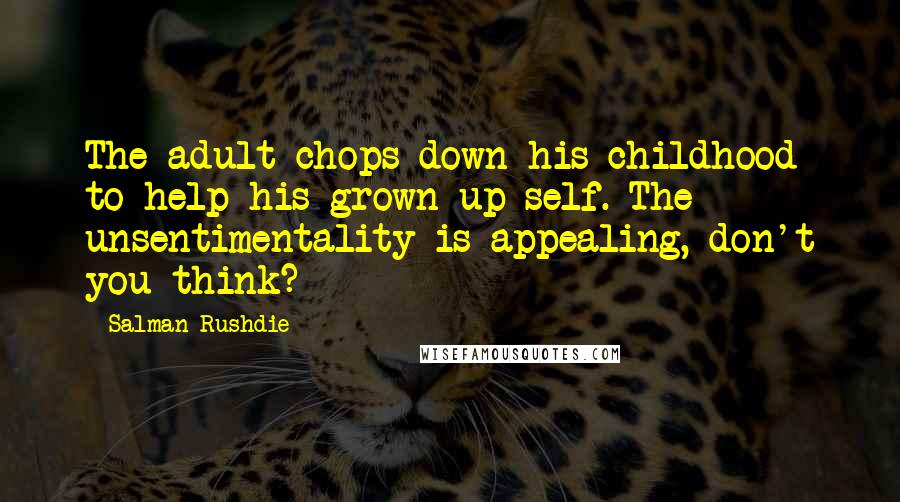 The adult chops down his childhood to help his grown-up self. The unsentimentality is appealing, don't you think?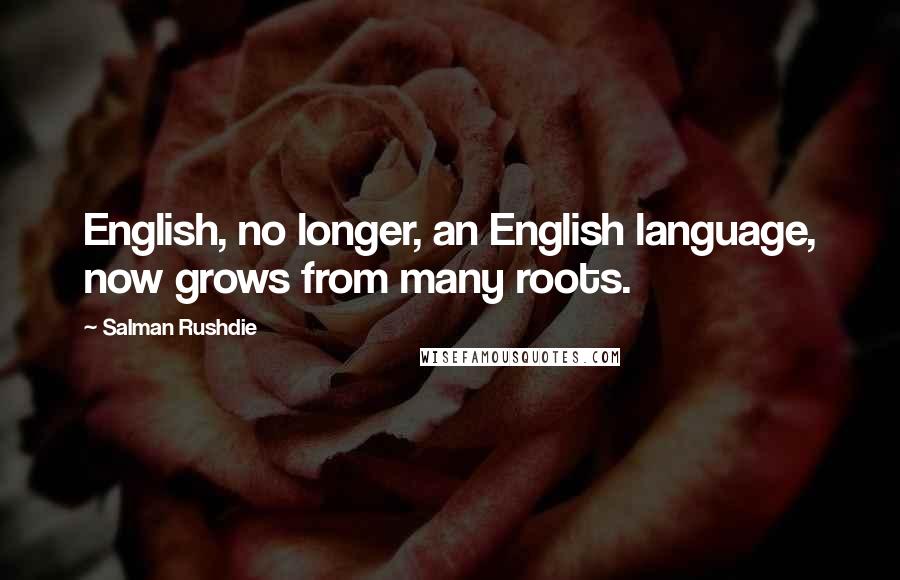 English, no longer, an English language, now grows from many roots.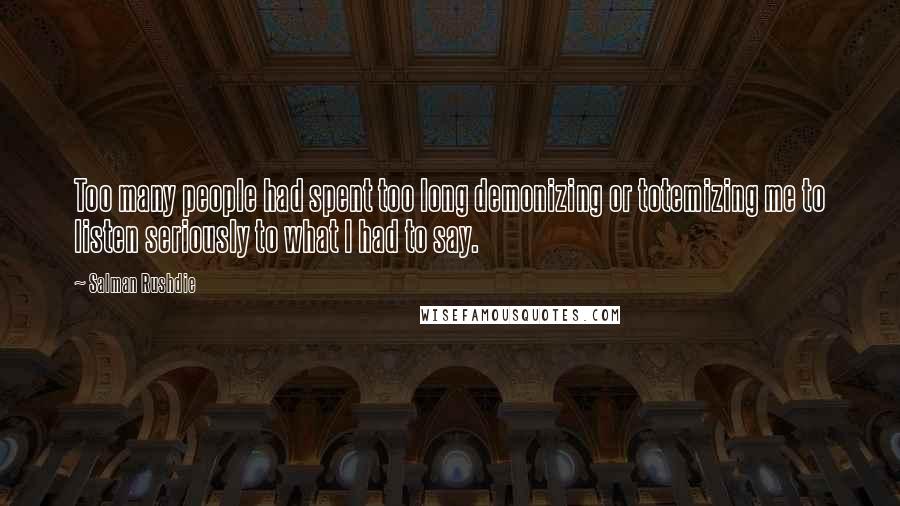 Too many people had spent too long demonizing or totemizing me to listen seriously to what I had to say.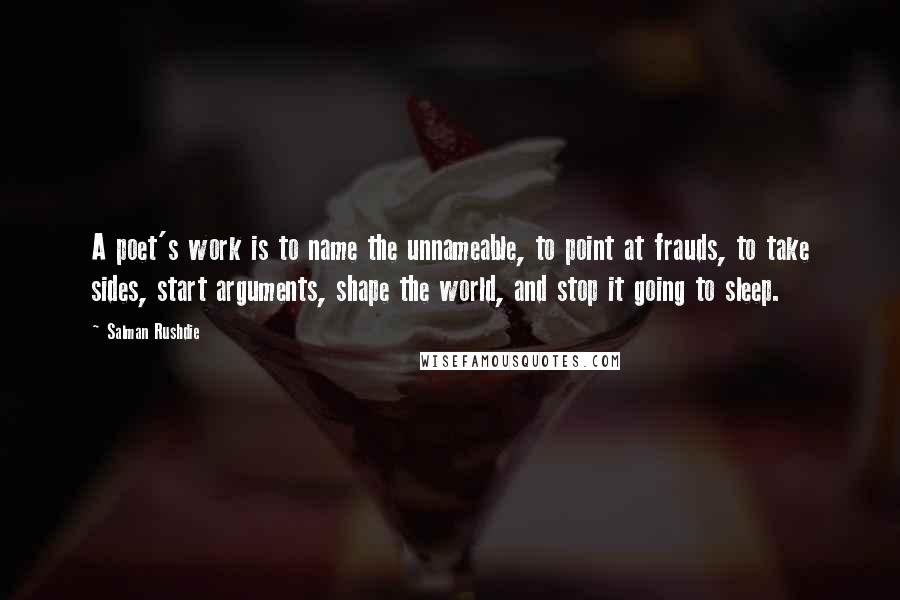 A poet's work is to name the unnameable, to point at frauds, to take sides, start arguments, shape the world, and stop it going to sleep.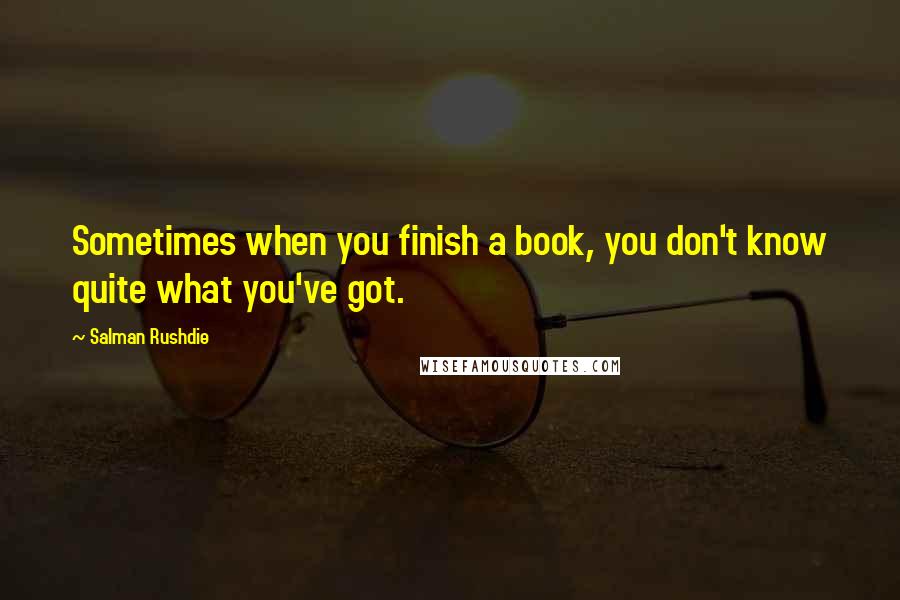 Sometimes when you finish a book, you don't know quite what you've got.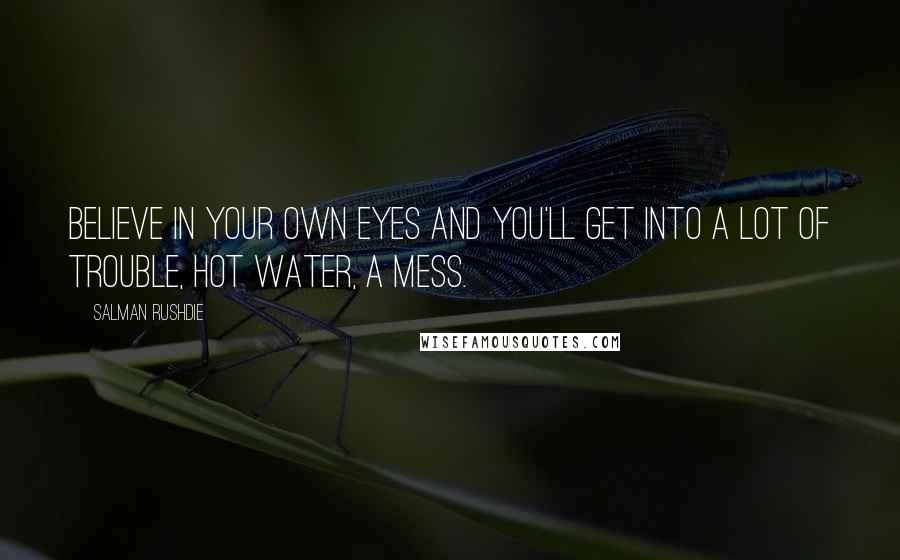 Believe in your own eyes and you'll get into a lot of trouble, hot water, a mess.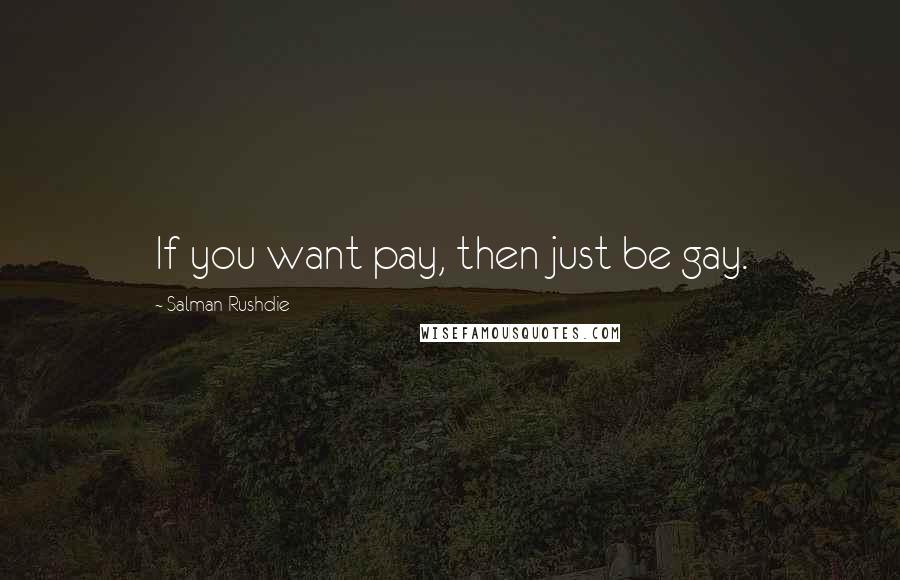 If you want pay, then just be gay.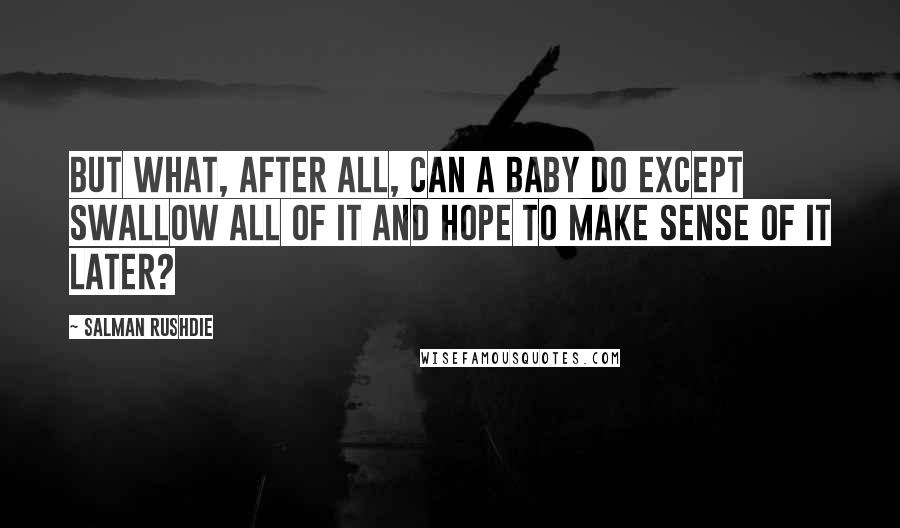 But what, after all, can a baby do except swallow all of it and hope to make sense of it later?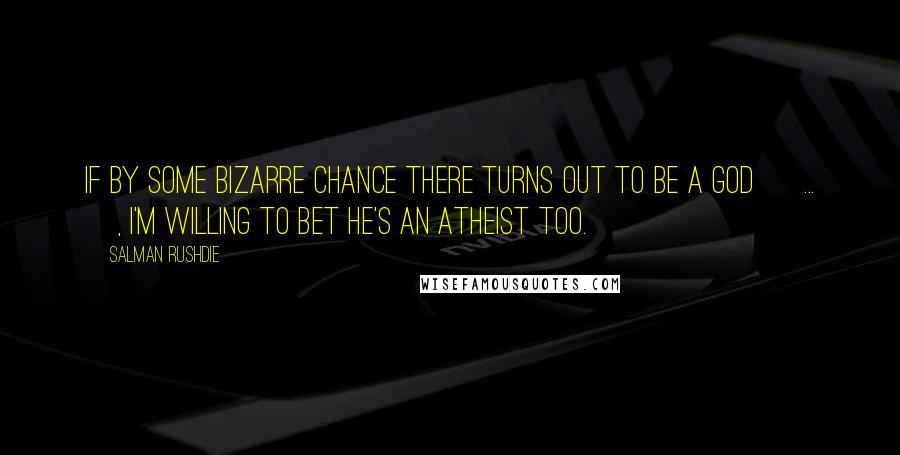 If by some bizarre chance there turns out to be a god [ ... ], I'm willing to bet he's an atheist too.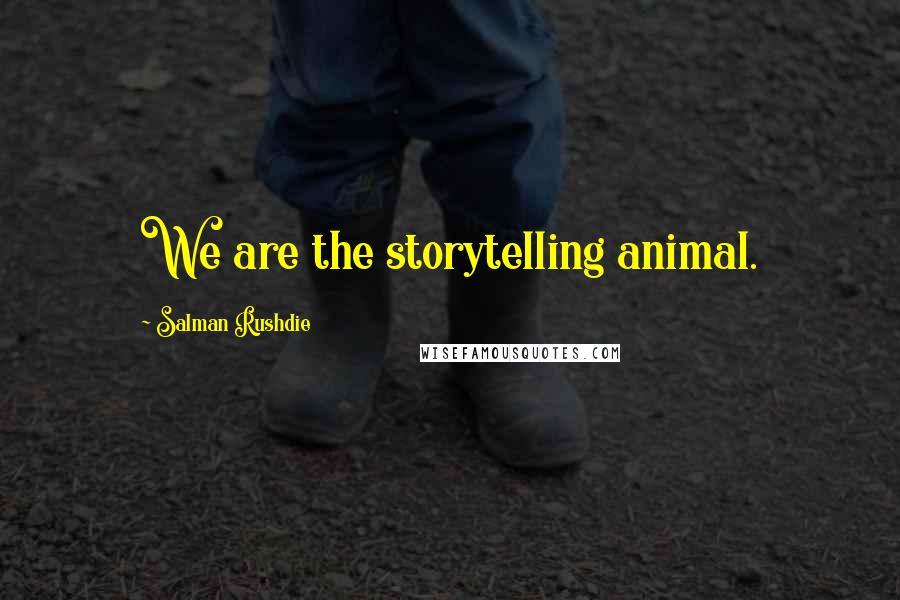 We are the storytelling animal.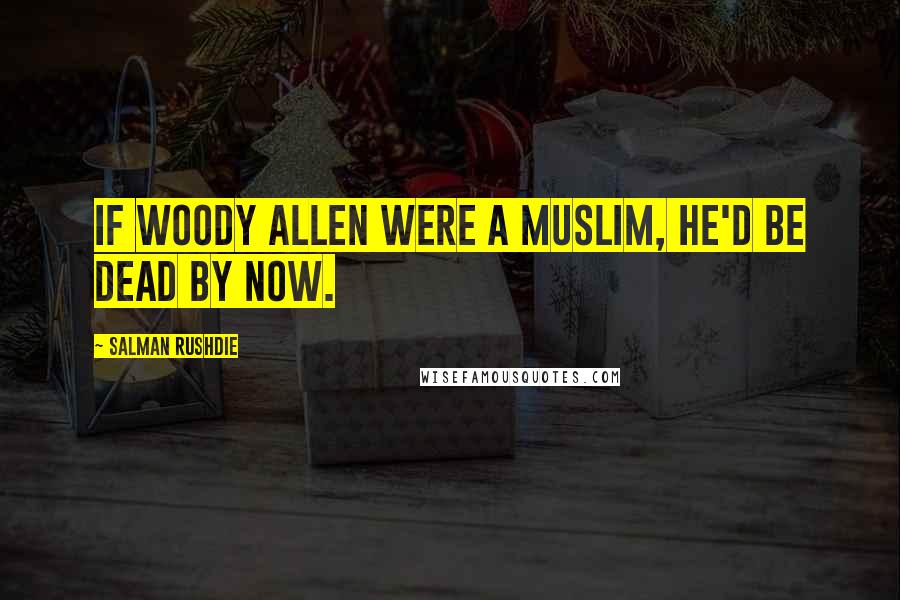 If Woody Allen were a Muslim, he'd be dead by now.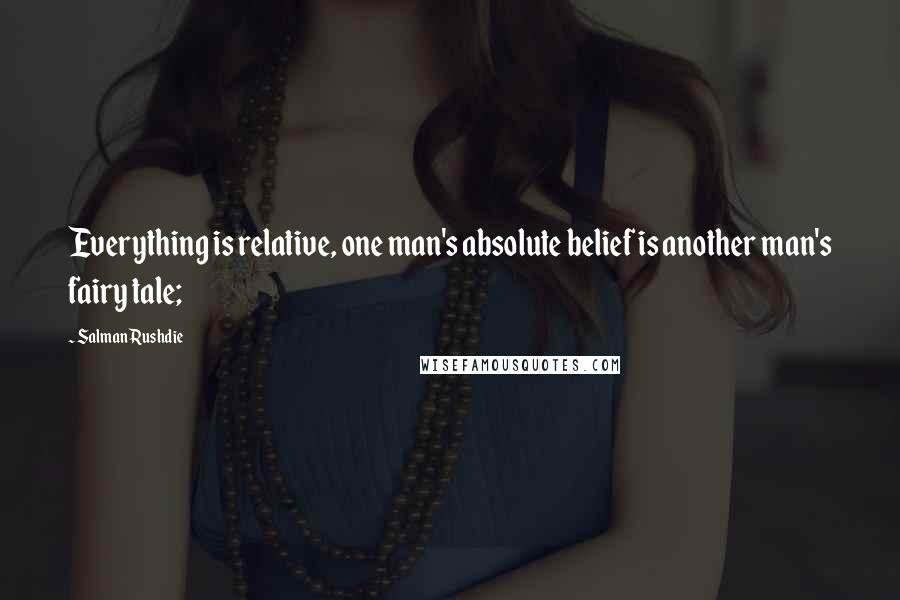 Everything is relative, one man's absolute belief is another man's fairy tale;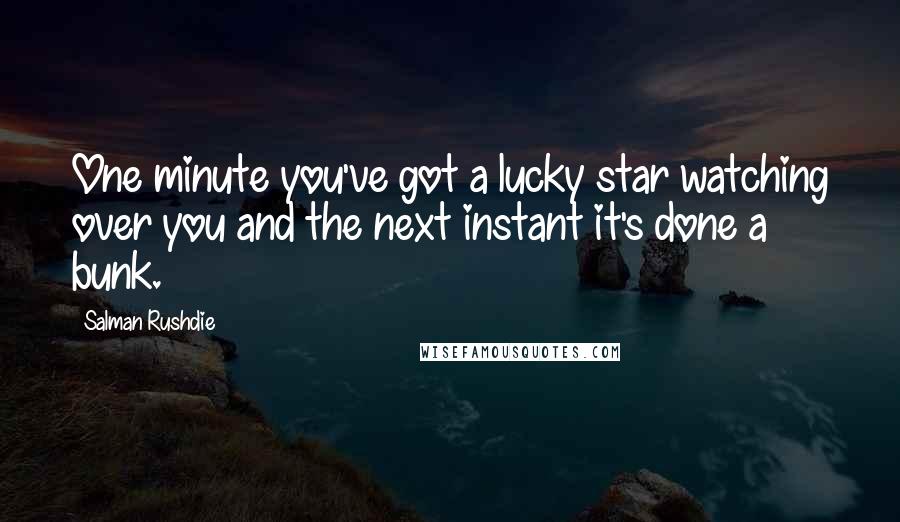 One minute you've got a lucky star watching over you and the next instant it's done a bunk.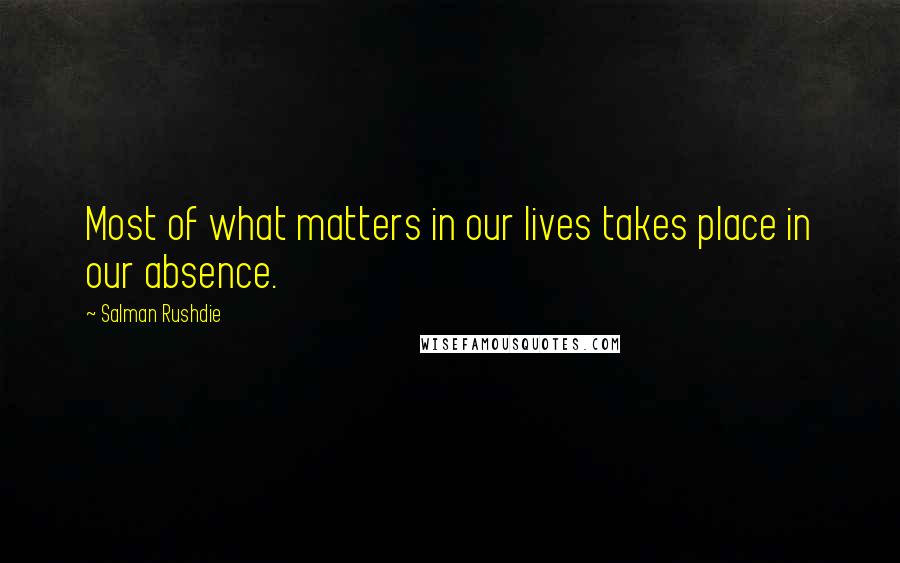 Most of what matters in our lives takes place in our absence.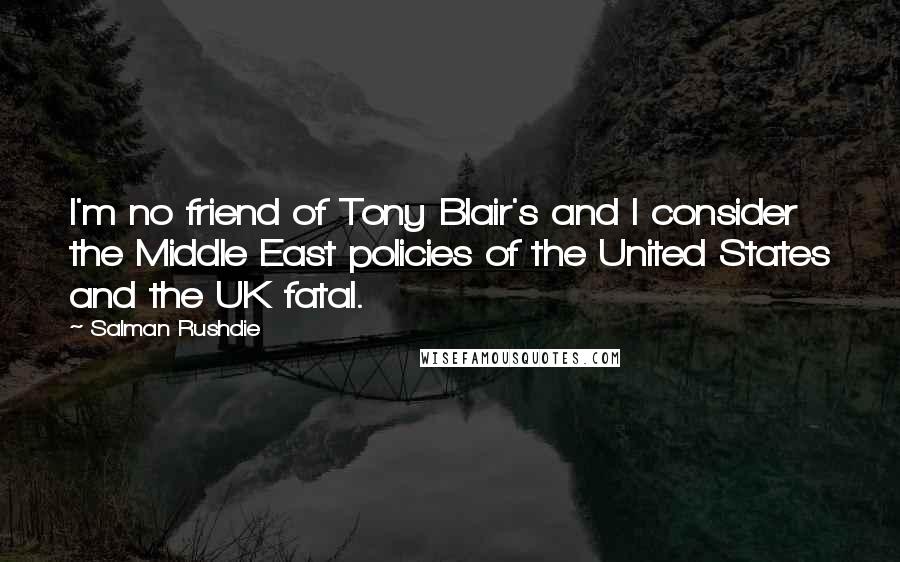 I'm no friend of Tony Blair's and I consider the Middle East policies of the United States and the UK fatal.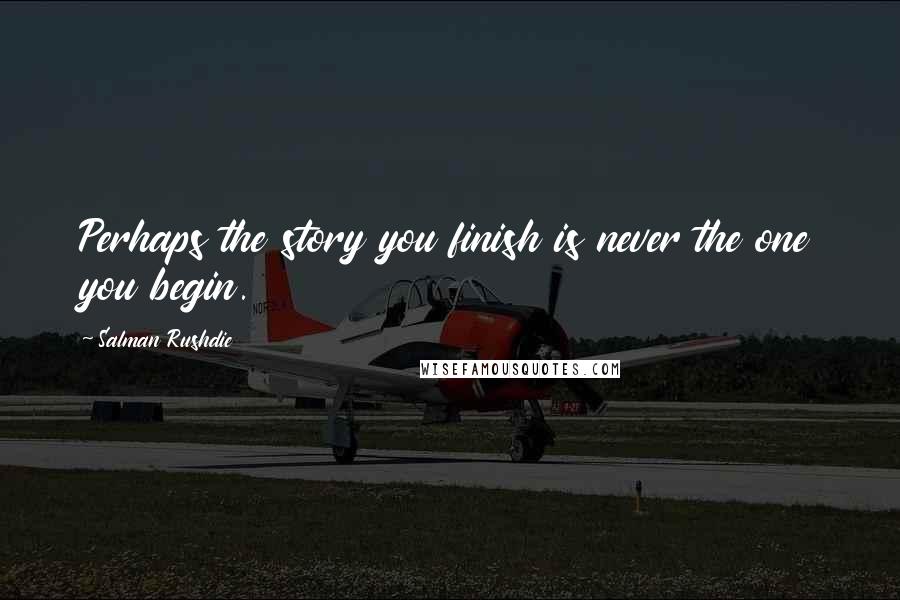 Perhaps the story you finish is never the one you begin.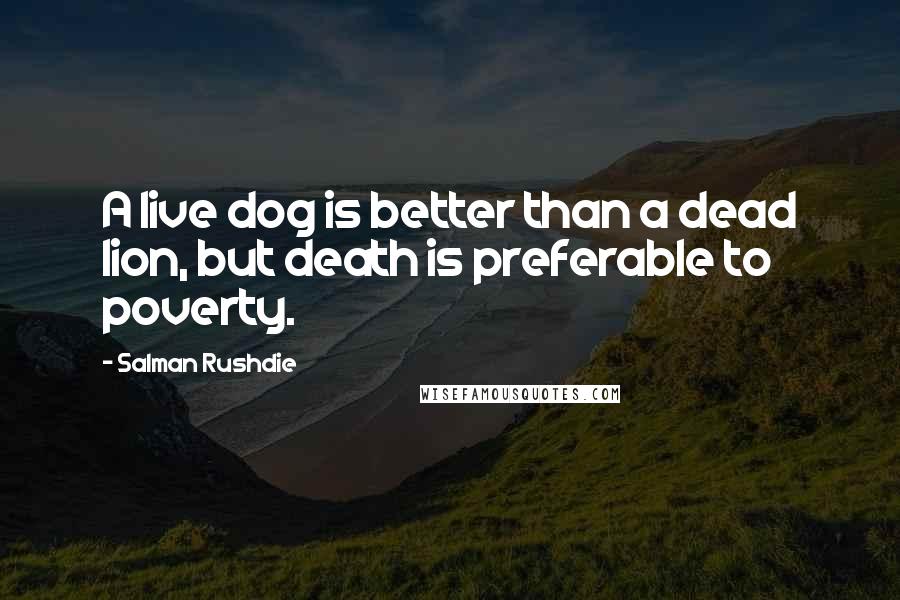 A live dog is better than a dead lion, but death is preferable to poverty.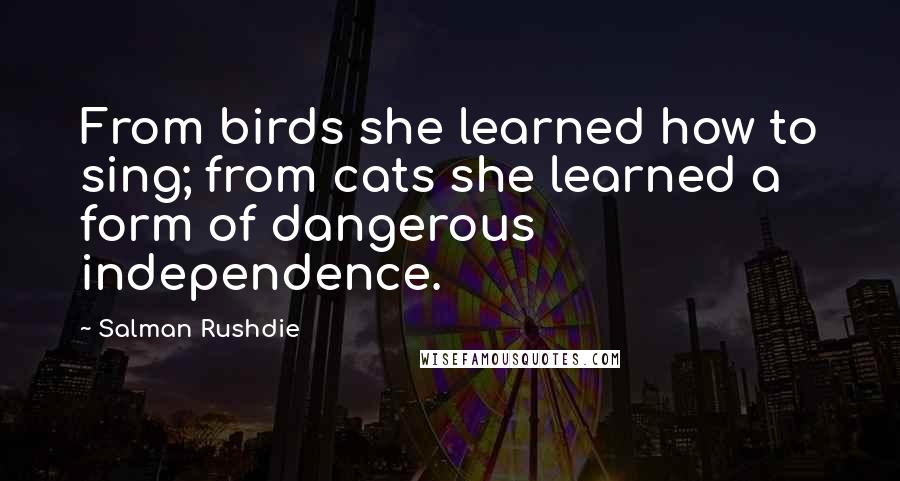 From birds she learned how to sing; from cats she learned a form of dangerous independence.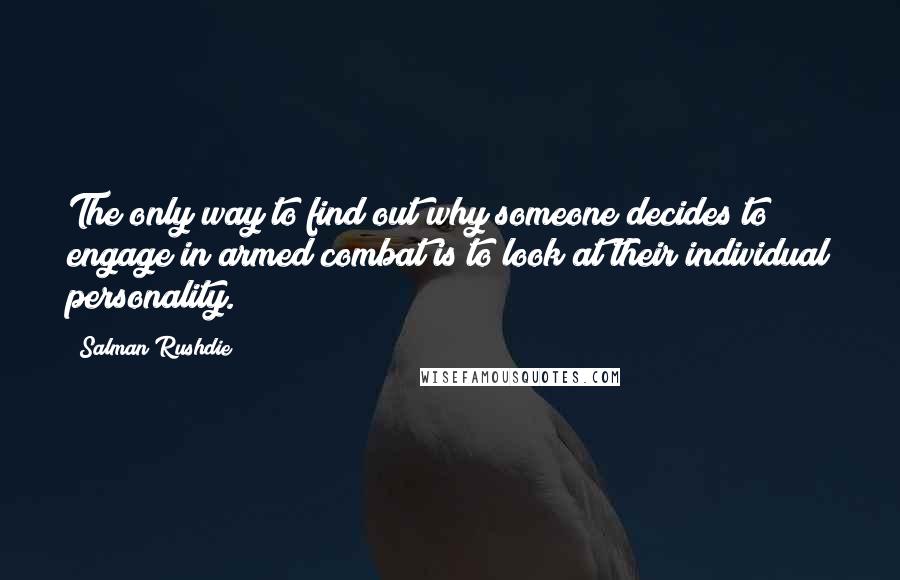 The only way to find out why someone decides to engage in armed combat is to look at their individual personality.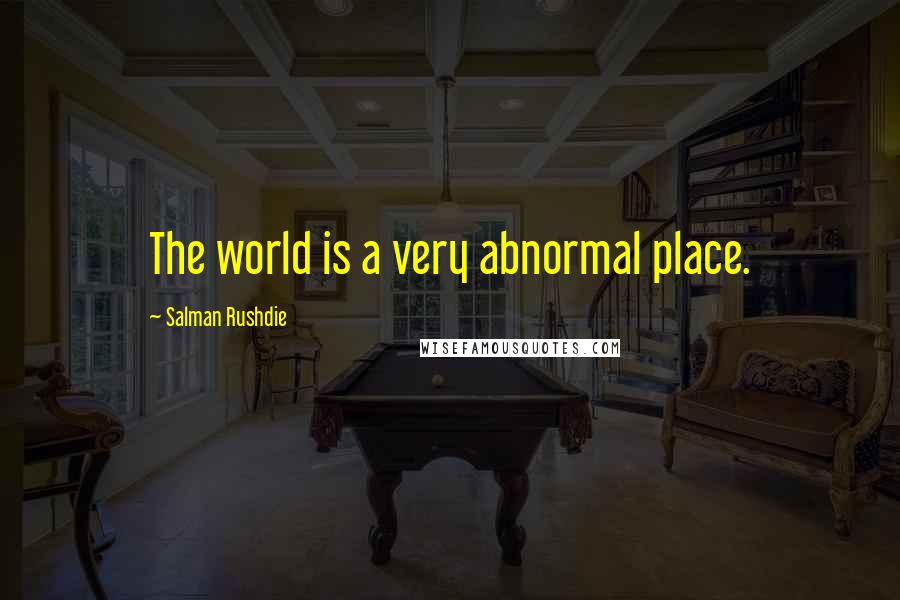 The world is a very abnormal place.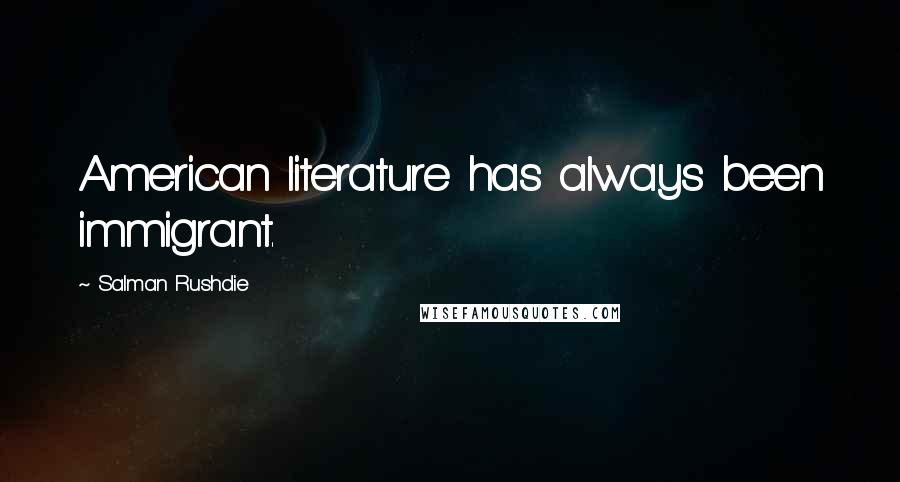 American literature has always been immigrant.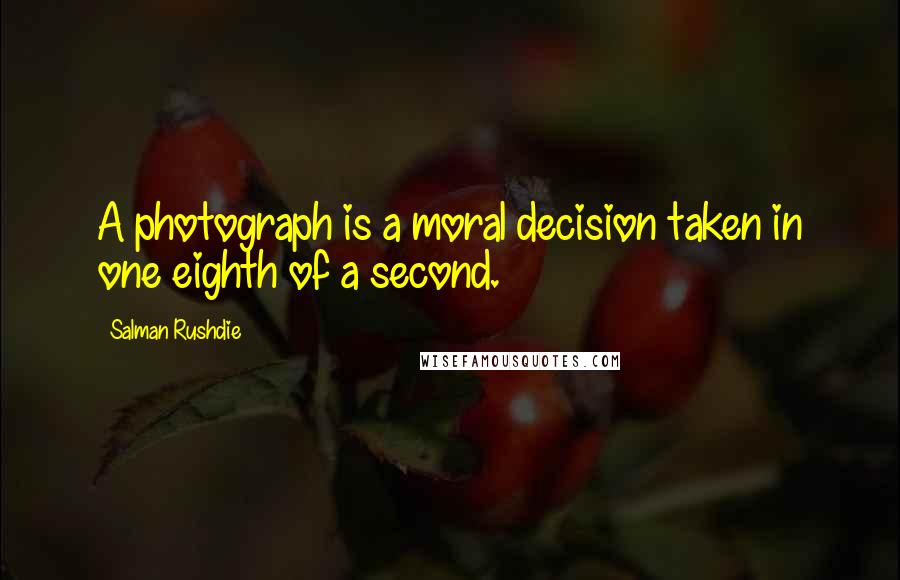 A photograph is a moral decision taken in one eighth of a second.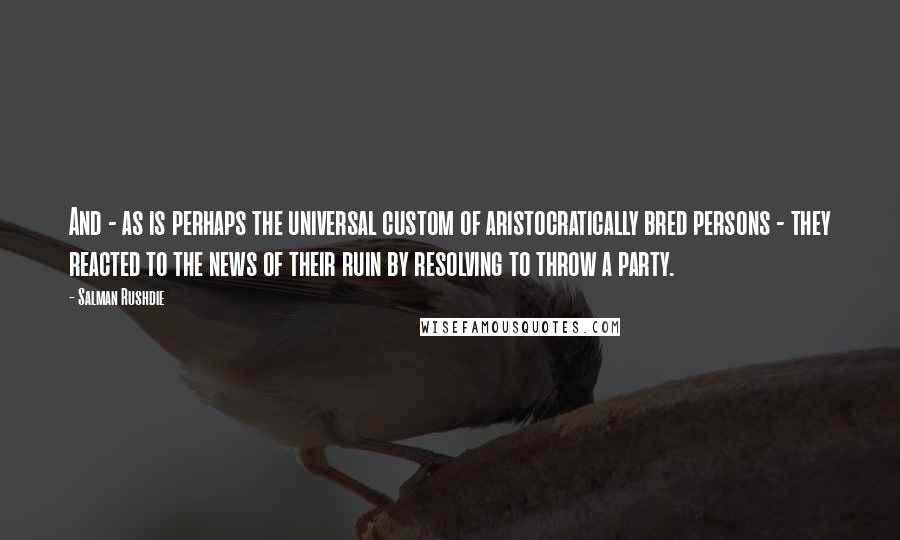 And - as is perhaps the universal custom of aristocratically bred persons - they reacted to the news of their ruin by resolving to throw a party.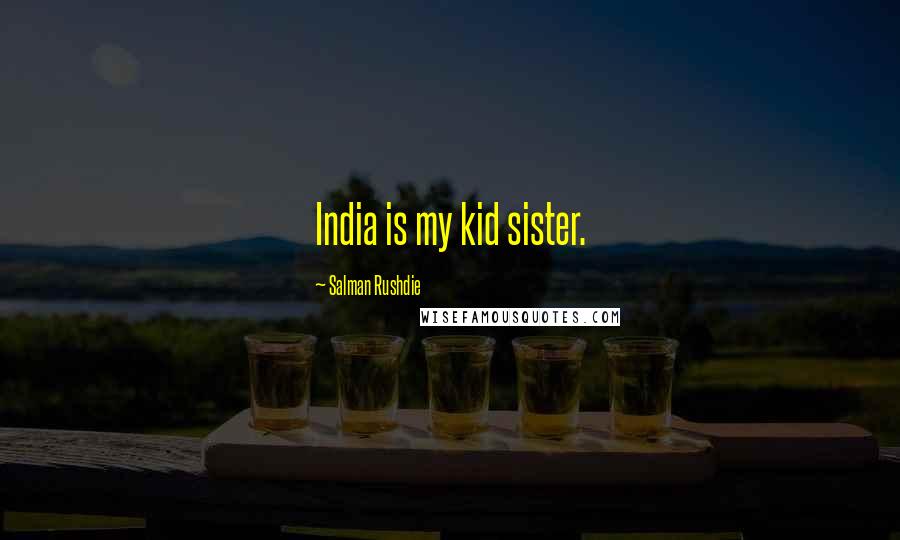 India is my kid sister.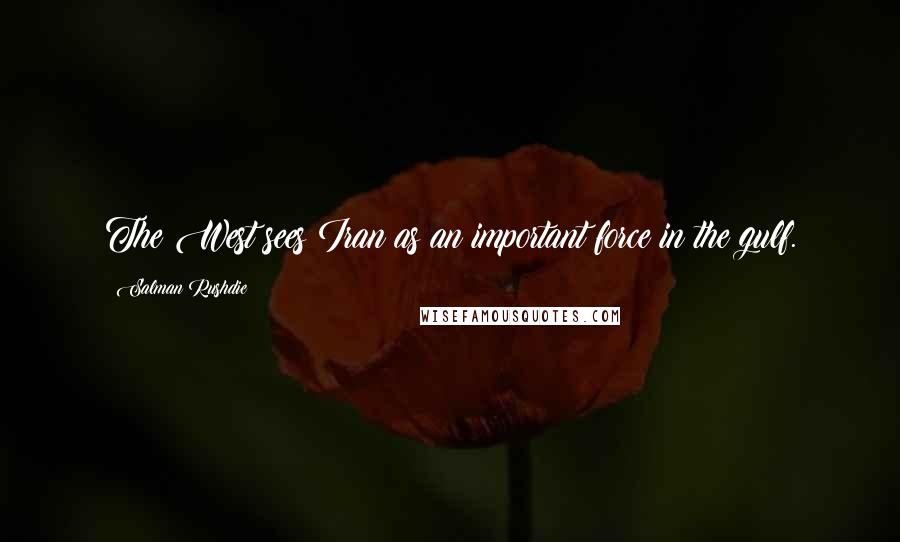 The West sees Iran as an important force in the gulf.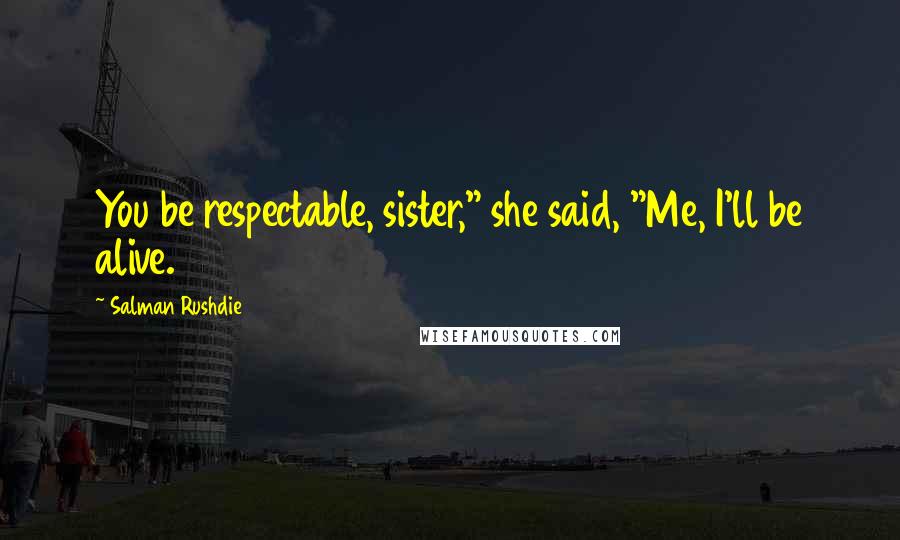 You be respectable, sister," she said, "Me, I'll be alive.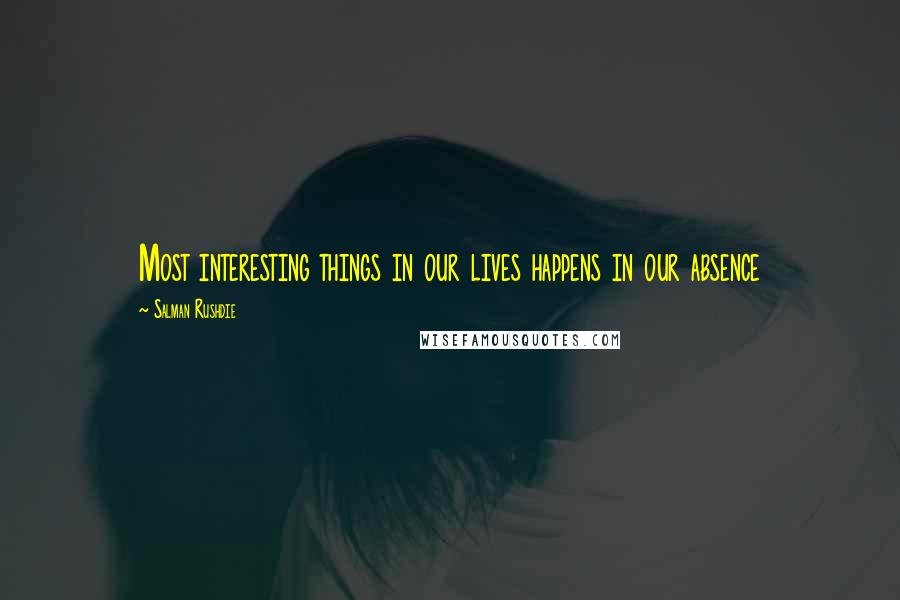 Most interesting things in our lives happens in our absence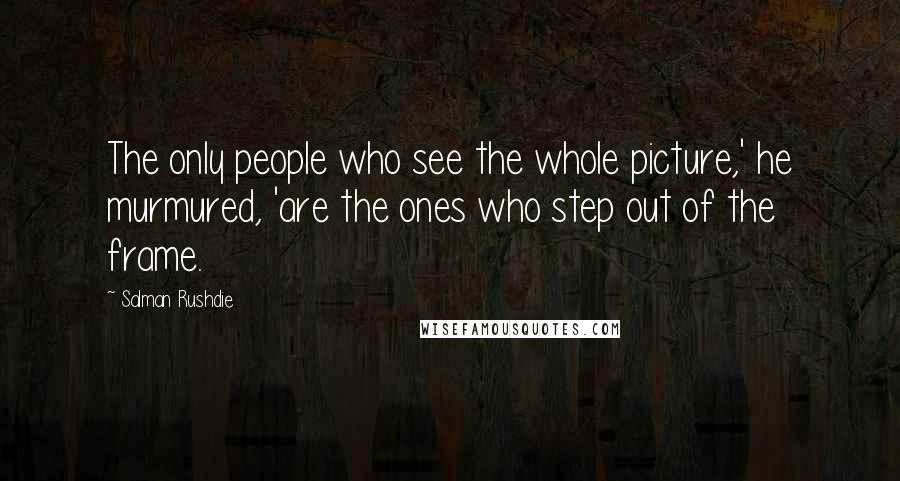 The only people who see the whole picture,' he murmured, 'are the ones who step out of the frame.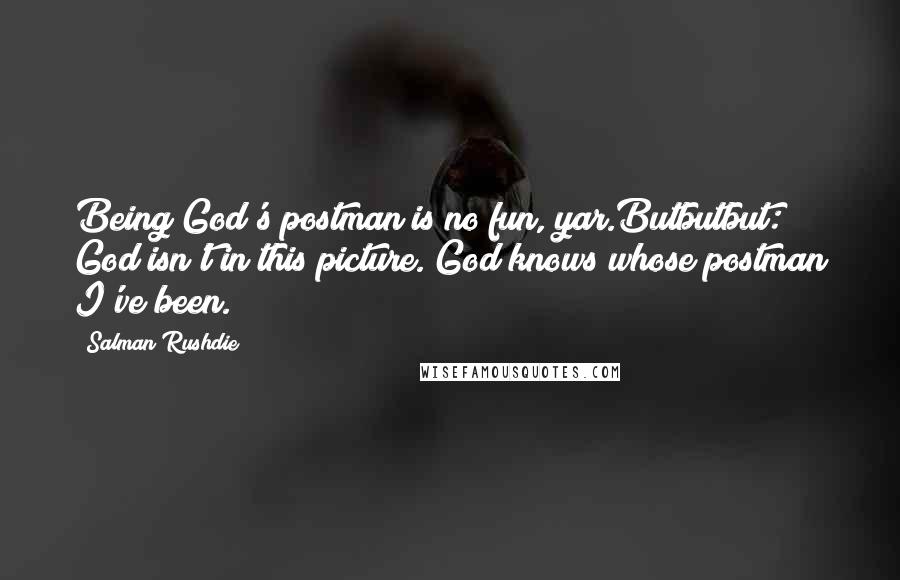 Being God's postman is no fun, yar.
Butbutbut: God isn't in this picture.
God knows whose postman I've been.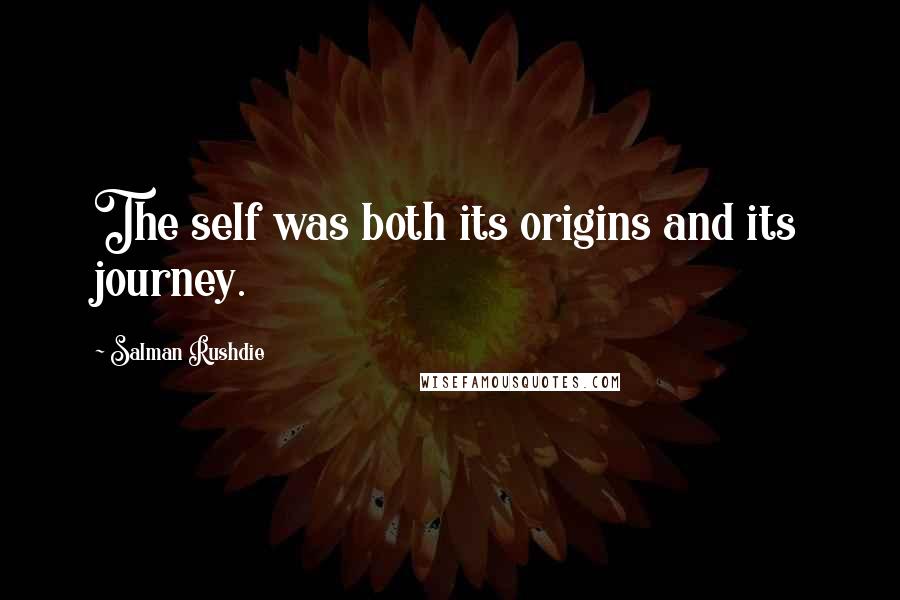 The self was both its origins and its journey.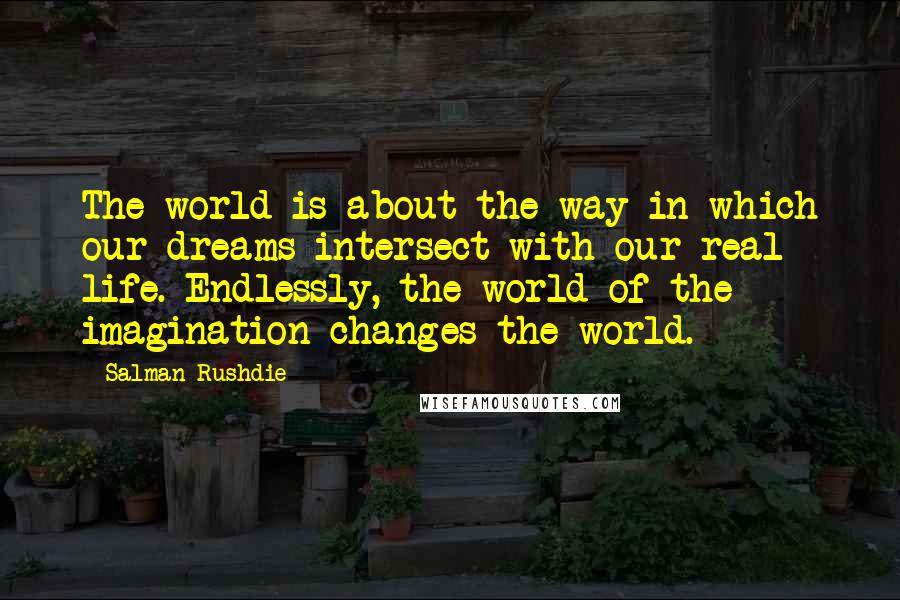 The world is about the way in which our dreams intersect with our real life. Endlessly, the world of the imagination changes the world.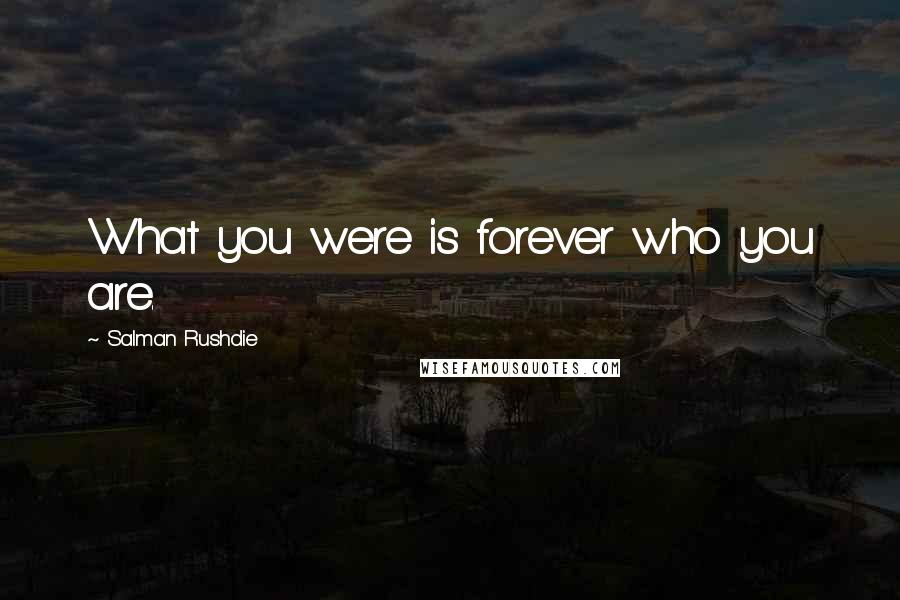 What you were is forever who you are.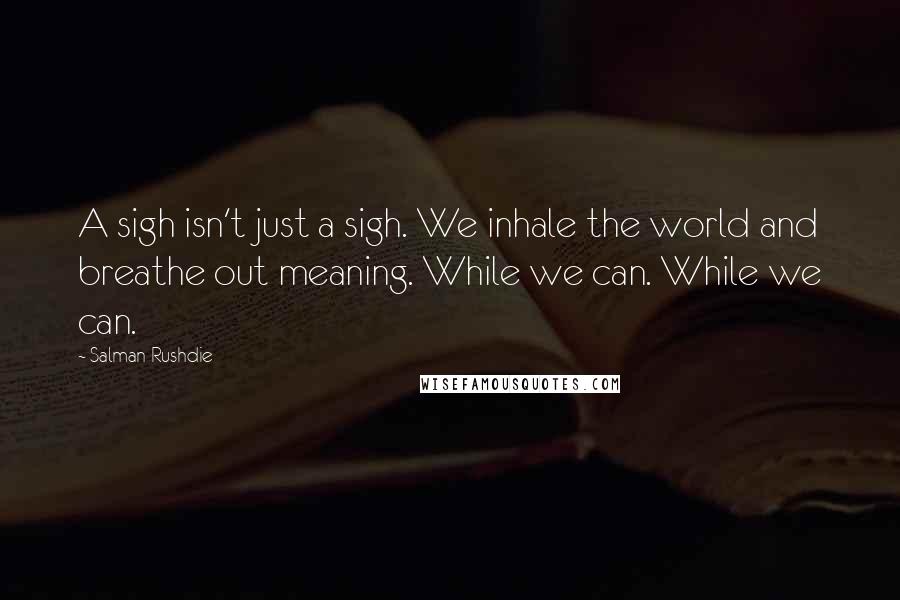 A sigh isn't just a sigh. We inhale the world and breathe out meaning. While we can. While we can.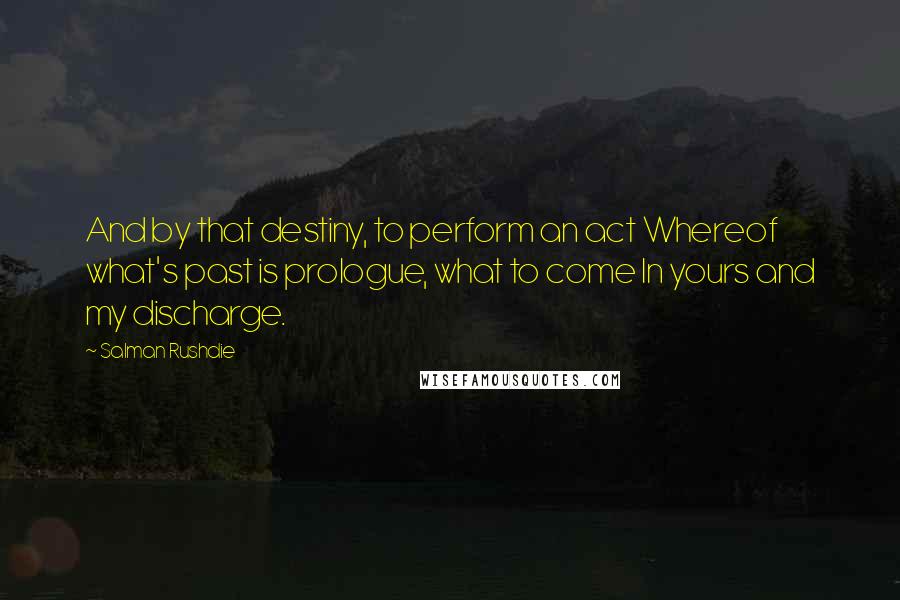 And by that destiny, to perform an act Whereof what's past is prologue, what to come In yours and my discharge.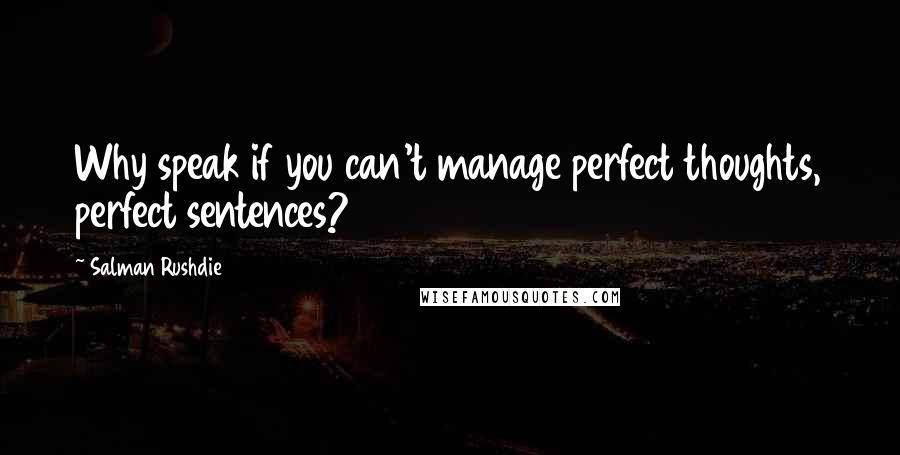 Why speak if you can't manage perfect thoughts, perfect sentences?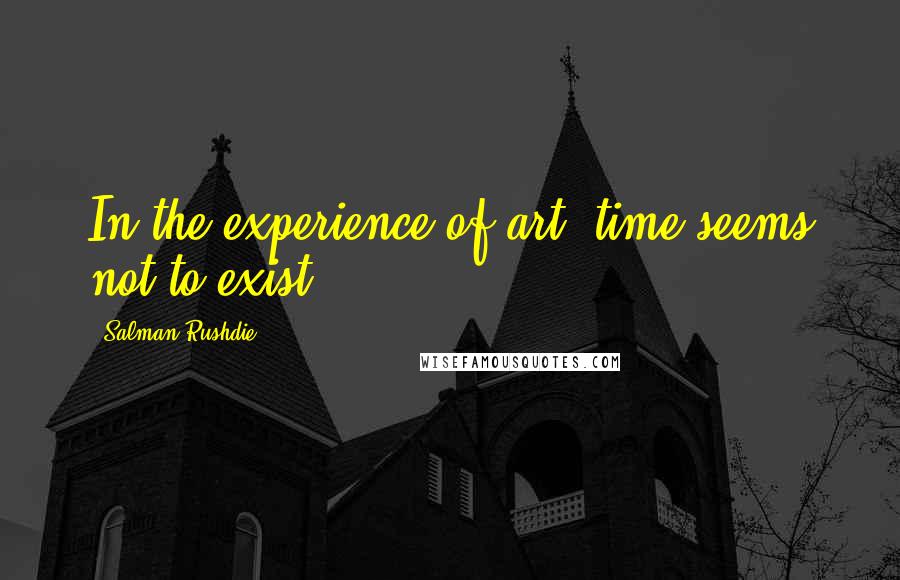 In the experience of art, time seems not to exist.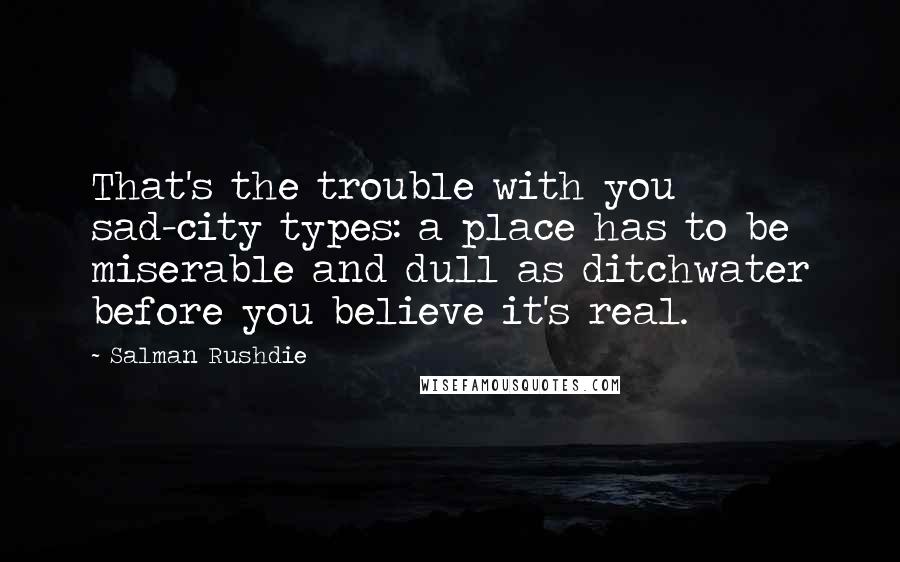 That's the trouble with you sad-city types: a place has to be miserable and dull as ditchwater before you believe it's real.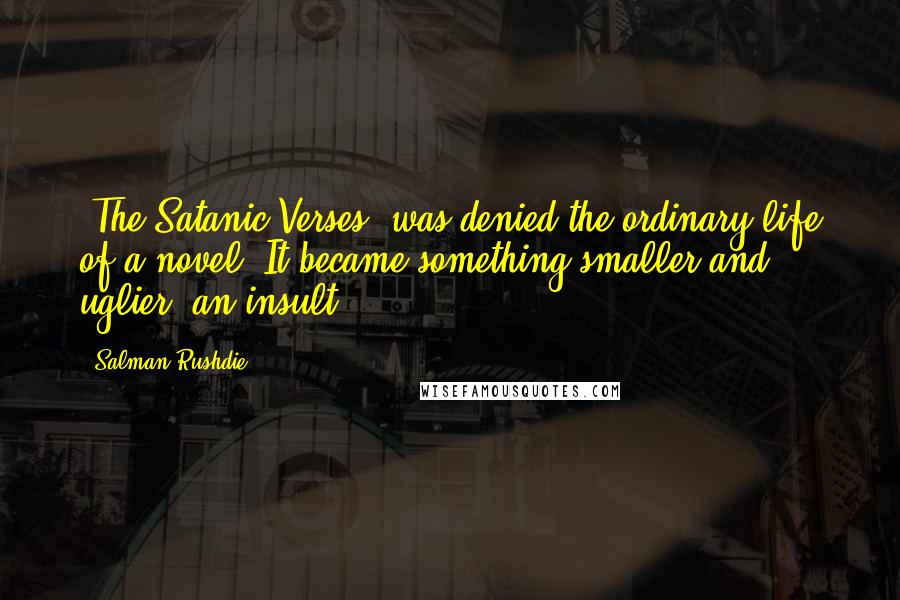 'The Satanic Verses' was denied the ordinary life of a novel. It became something smaller and uglier: an insult.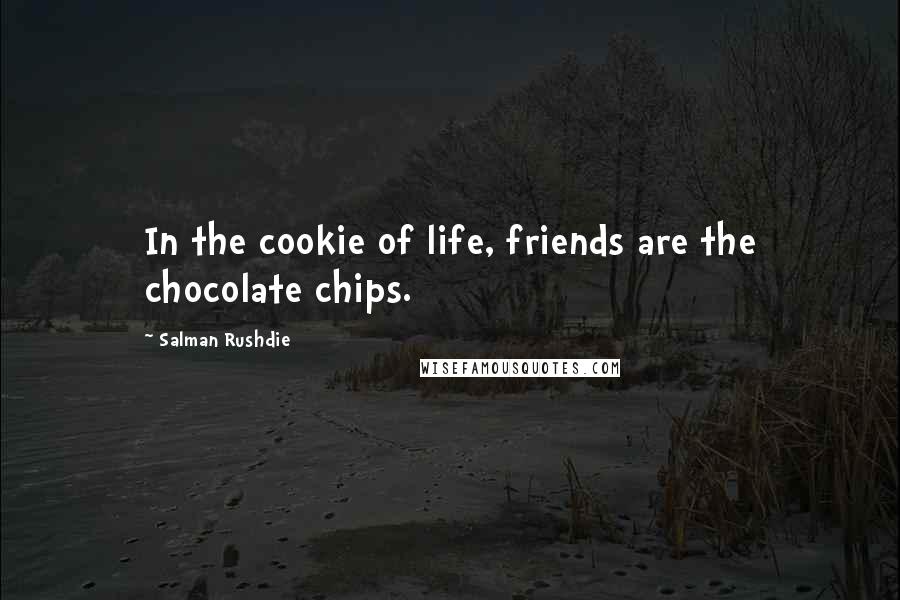 In the cookie of life, friends are the chocolate chips.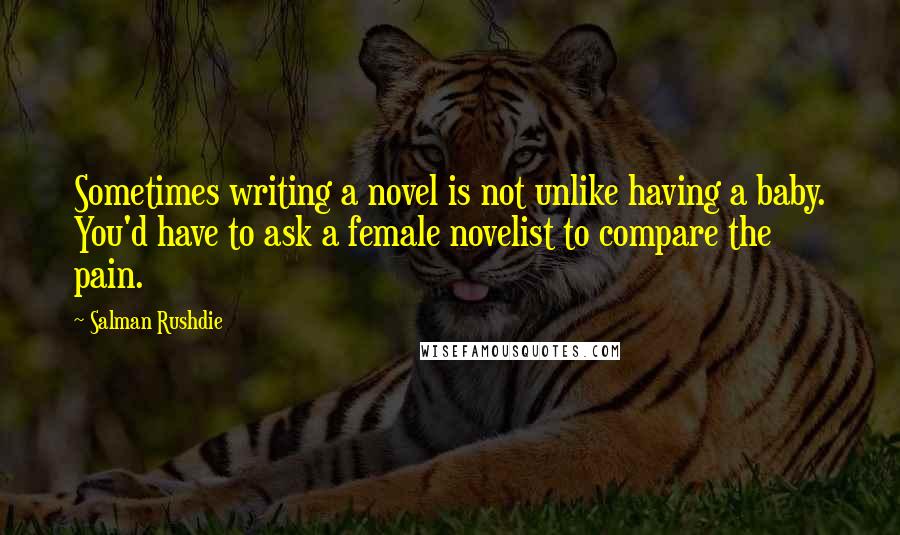 Sometimes writing a novel is not unlike having a baby. You'd have to ask a female novelist to compare the pain.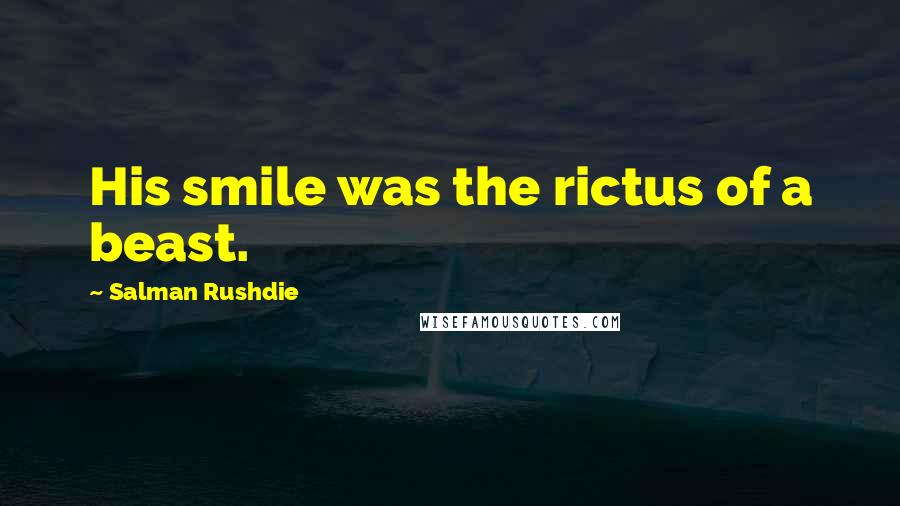 His smile was the rictus of a beast.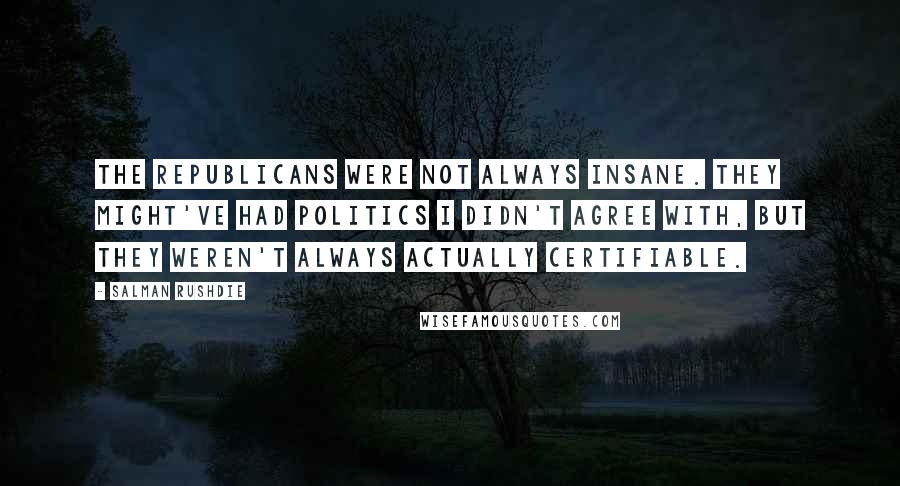 The Republicans were not always insane. They might've had politics I didn't agree with, but they weren't always actually certifiable.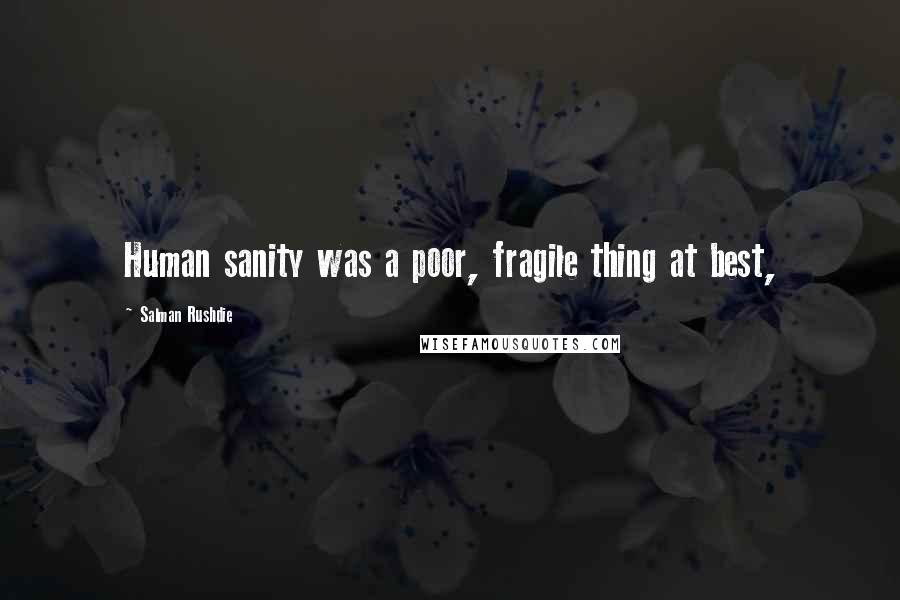 Human sanity was a poor, fragile thing at best,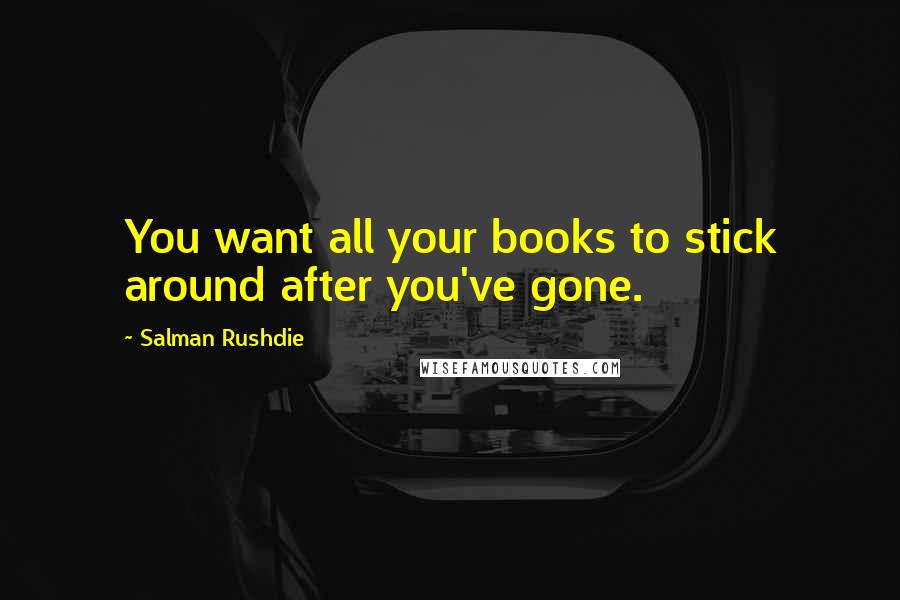 You want all your books to stick around after you've gone.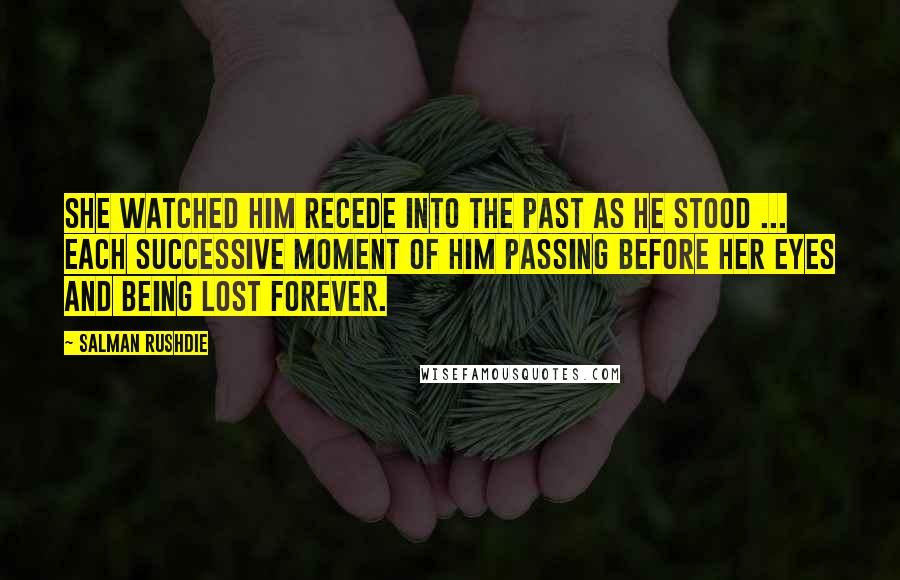 She watched him recede into the past as he stood ... each successive moment of him passing before her eyes and being lost forever.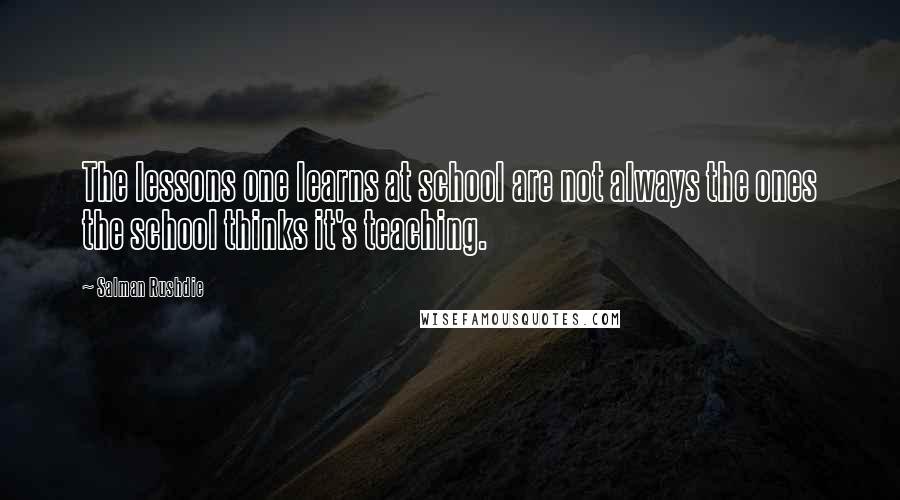 The lessons one learns at school are not always the ones the school thinks it's teaching.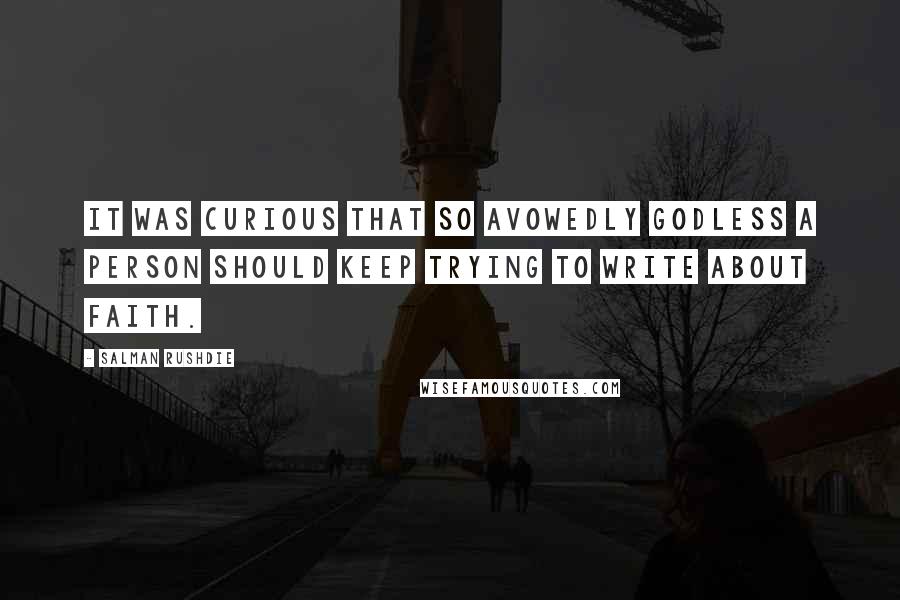 It was curious that so avowedly godless a person should keep trying to write about faith.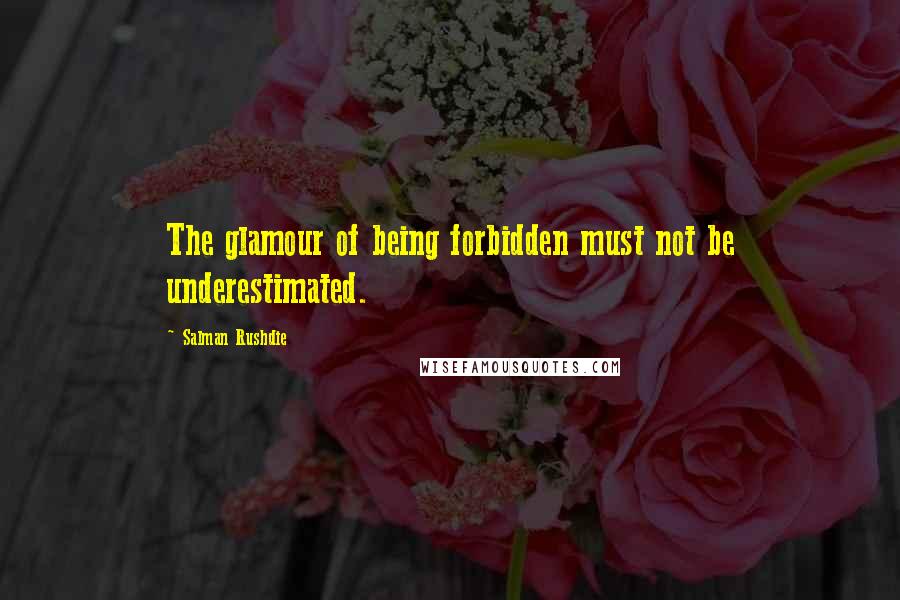 The glamour of being forbidden must not be underestimated.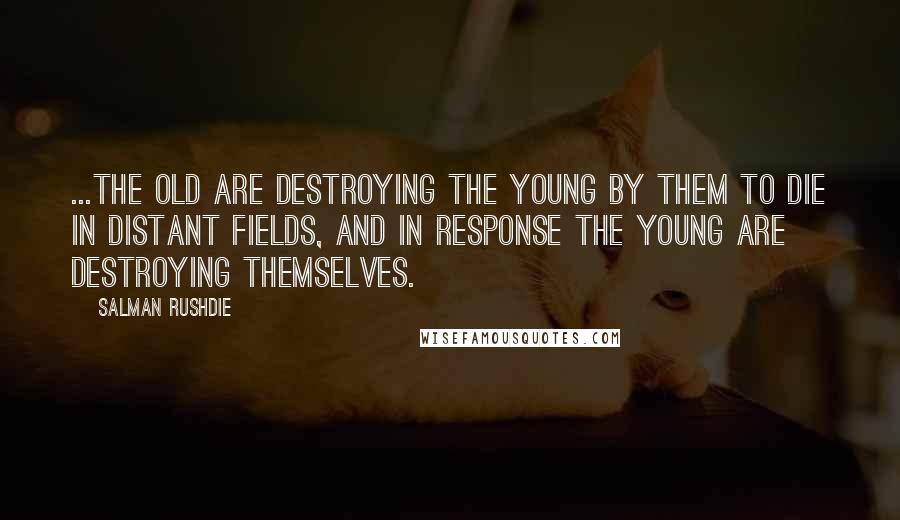 ...the old are destroying the young by them to die in distant fields, and in response the young are destroying themselves.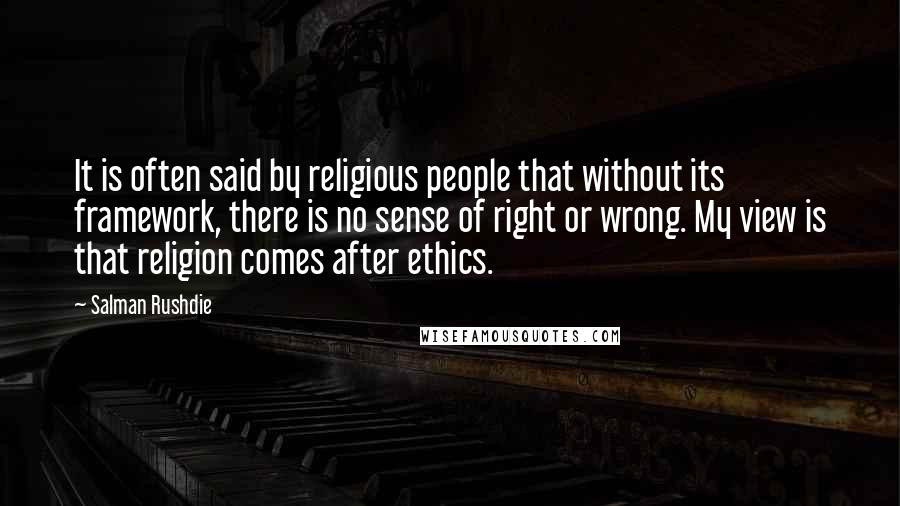 It is often said by religious people that without its framework, there is no sense of right or wrong. My view is that religion comes after ethics.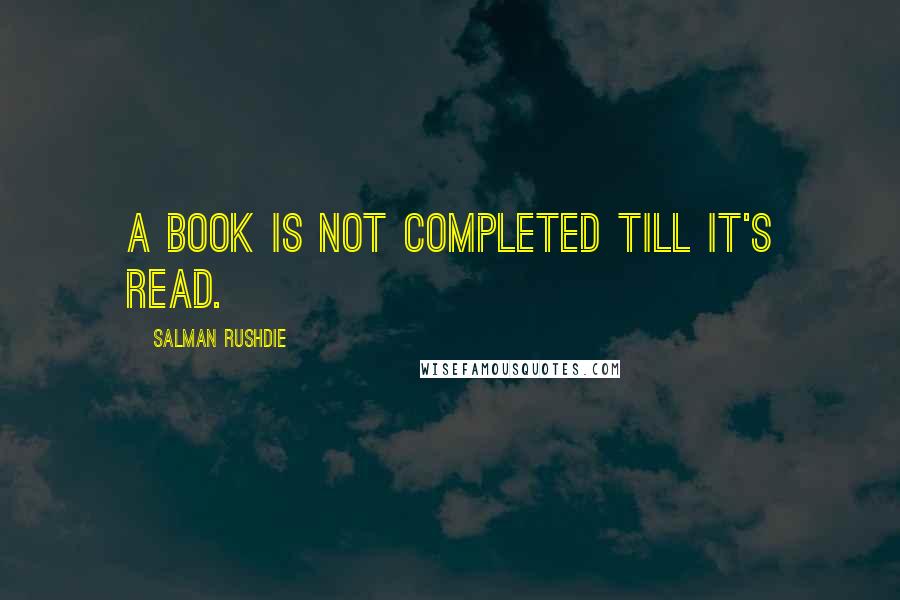 A book is not completed till it's read.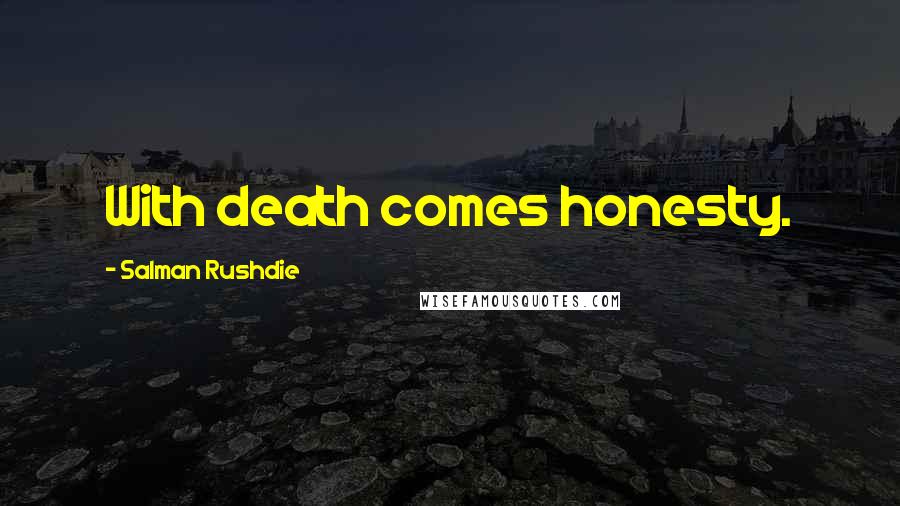 With death comes honesty.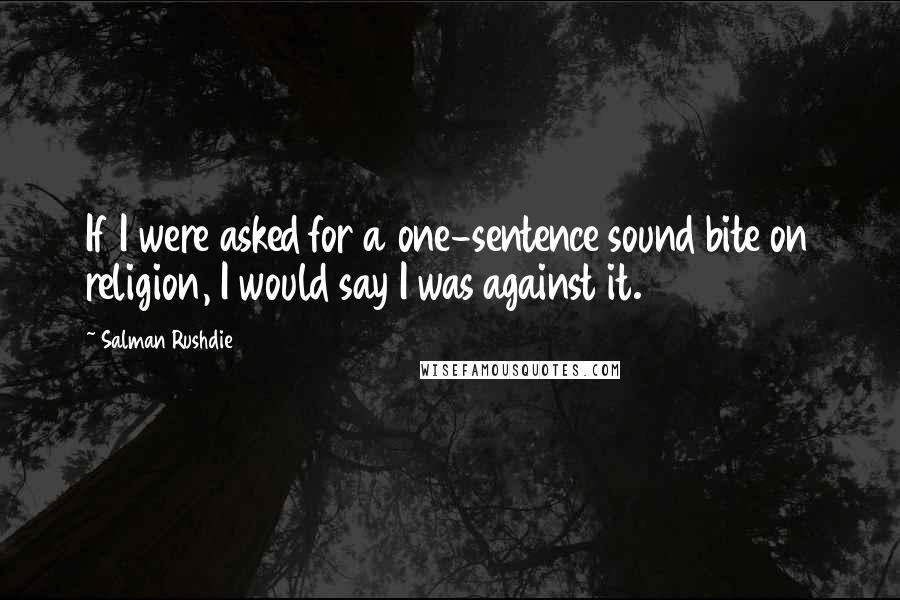 If I were asked for a one-sentence sound
bite on religion, I would say I was against it.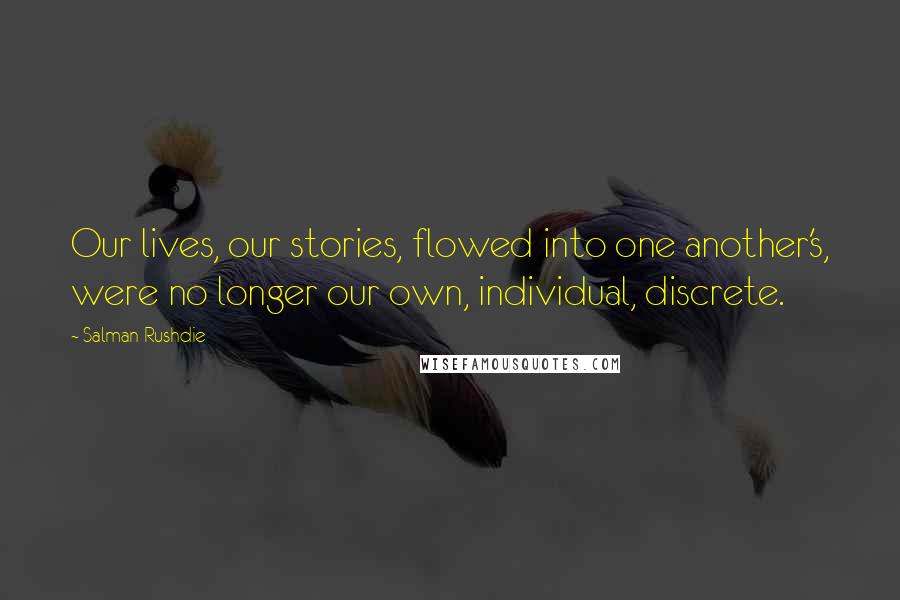 Our lives, our stories, flowed into one another's, were no longer our own, individual, discrete.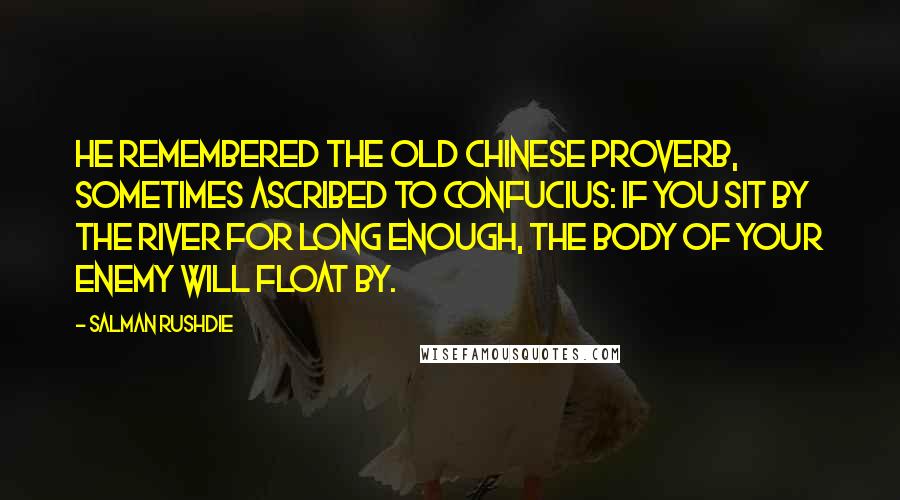 He remembered the old Chinese proverb, sometimes ascribed to Confucius: If you sit by the river for long enough, the body of your enemy will float by.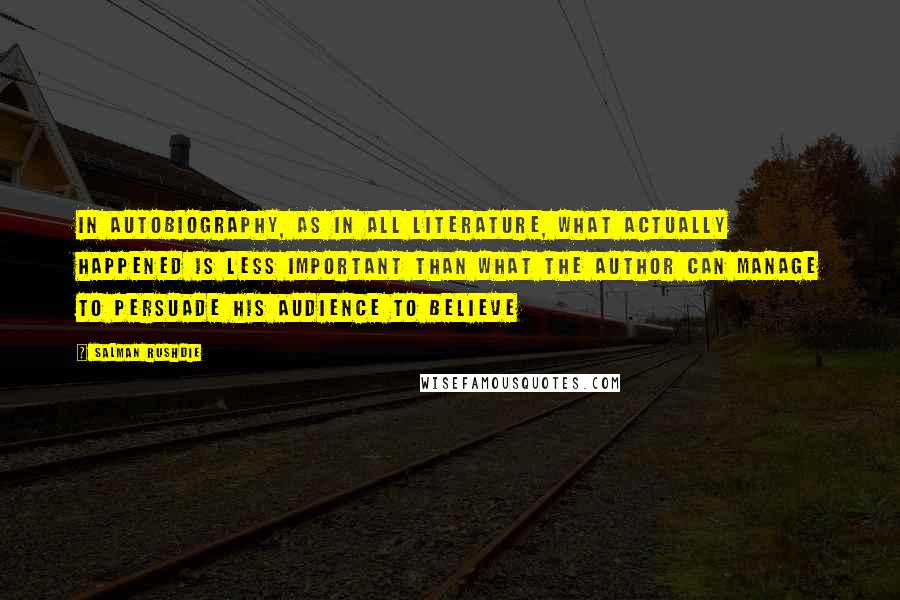 In autobiography, as in all literature, what actually happened is less important than what the author can manage to persuade his audience to believe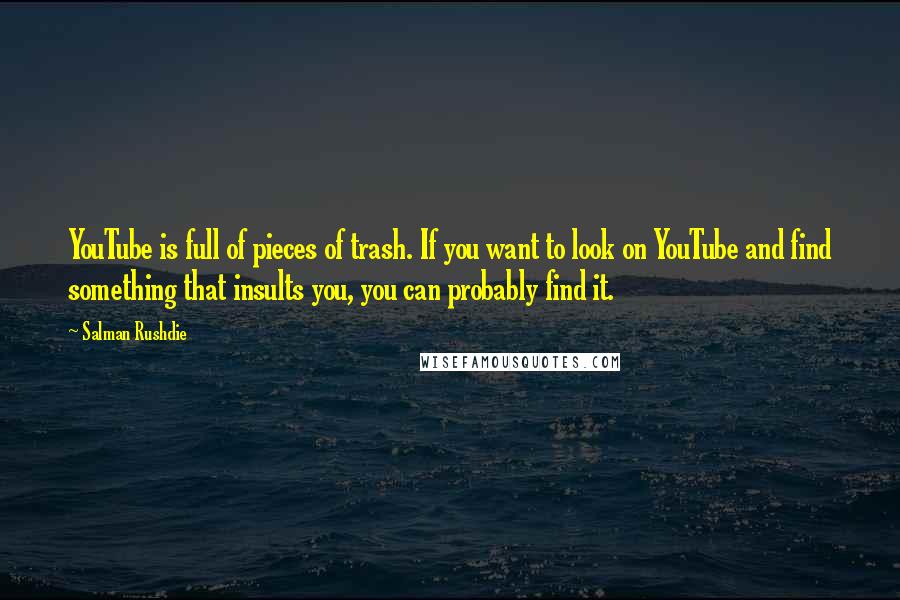 YouTube is full of pieces of trash. If you want to look on YouTube and find something that insults you, you can probably find it.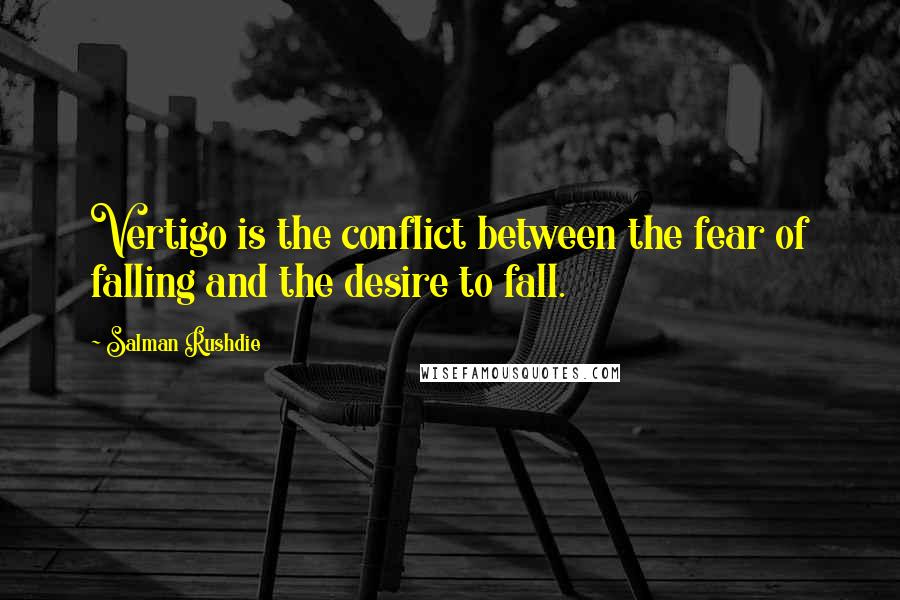 Vertigo is the conflict between the fear of falling and the desire to fall.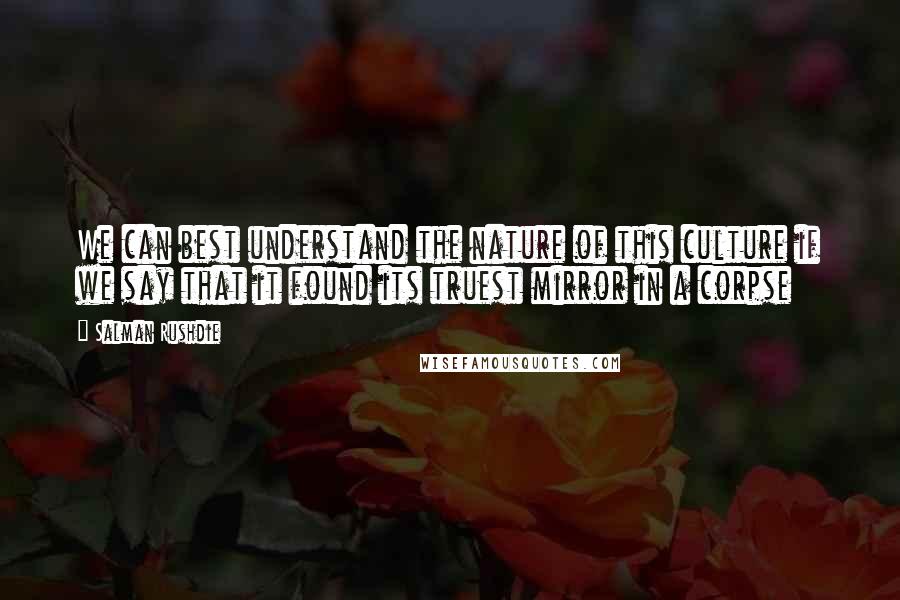 We can best understand the nature of this culture if we say that it found its truest mirror in a corpse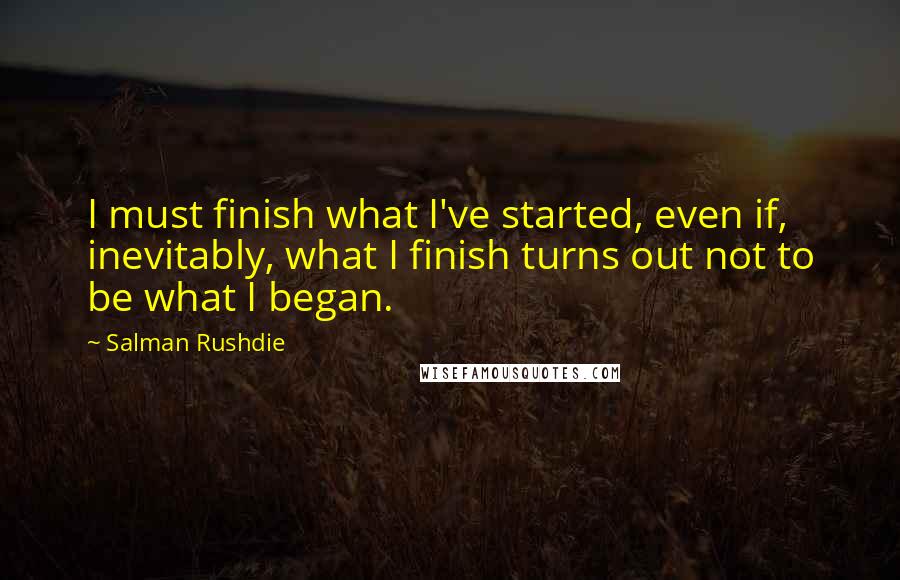 I must finish what I've started, even if, inevitably, what I finish turns out not to be what I began.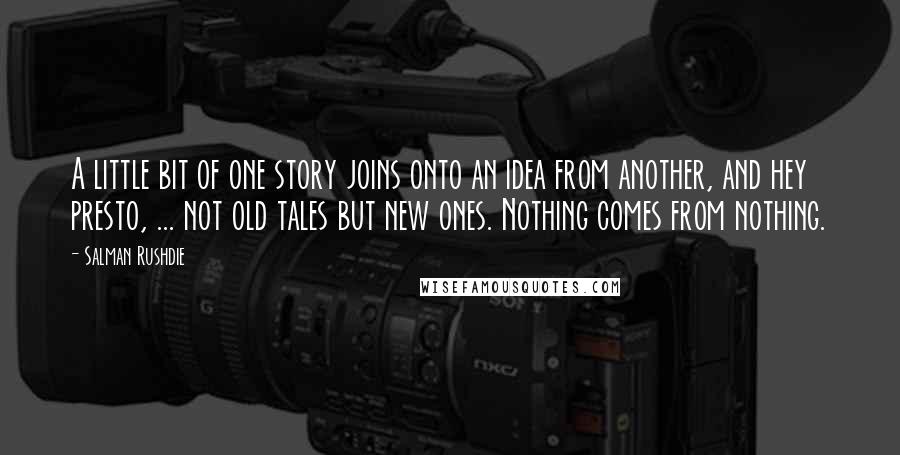 A little bit of one story joins onto an idea from another, and hey presto, ... not old tales but new ones. Nothing comes from nothing.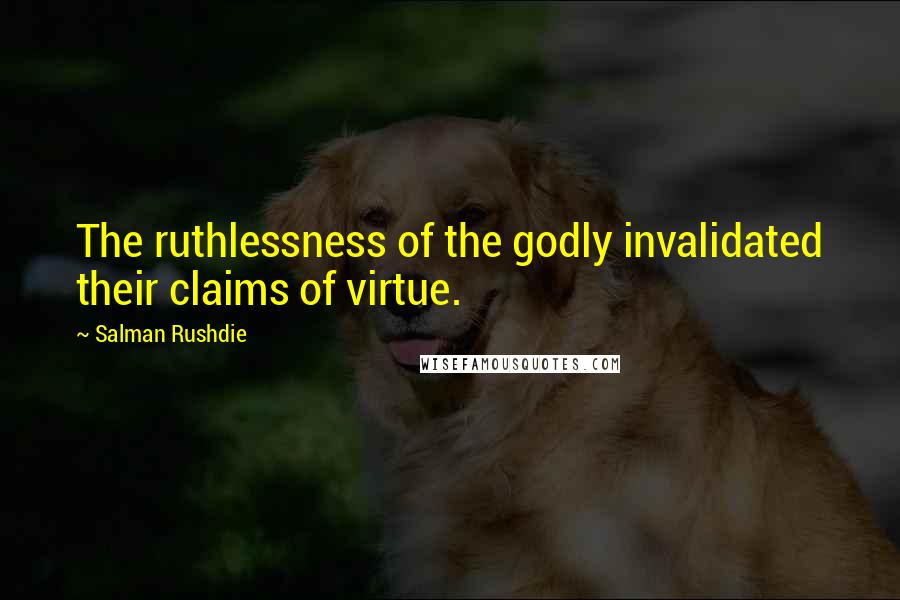 The ruthlessness of the godly invalidated their claims of virtue.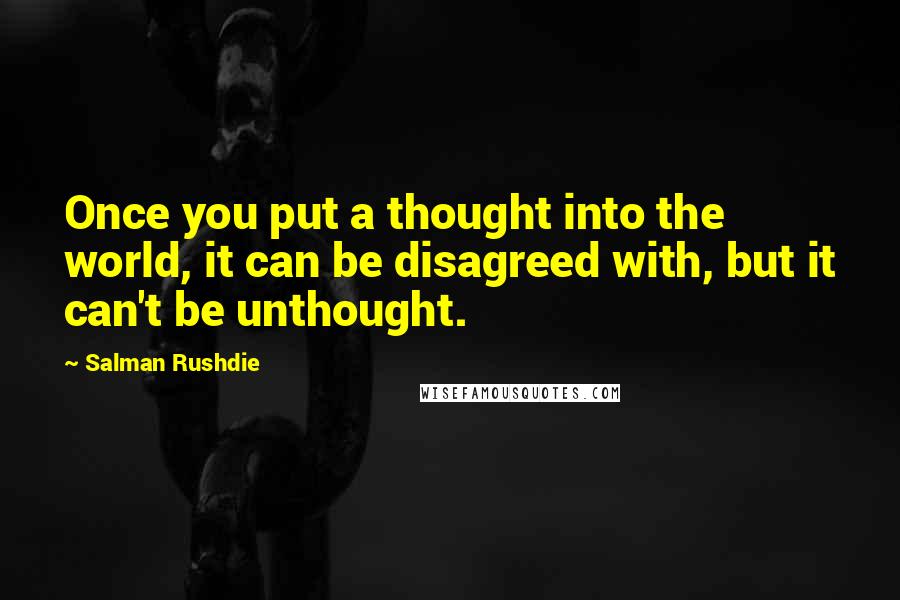 Once you put a thought into the world, it can be disagreed with, but it can't be unthought.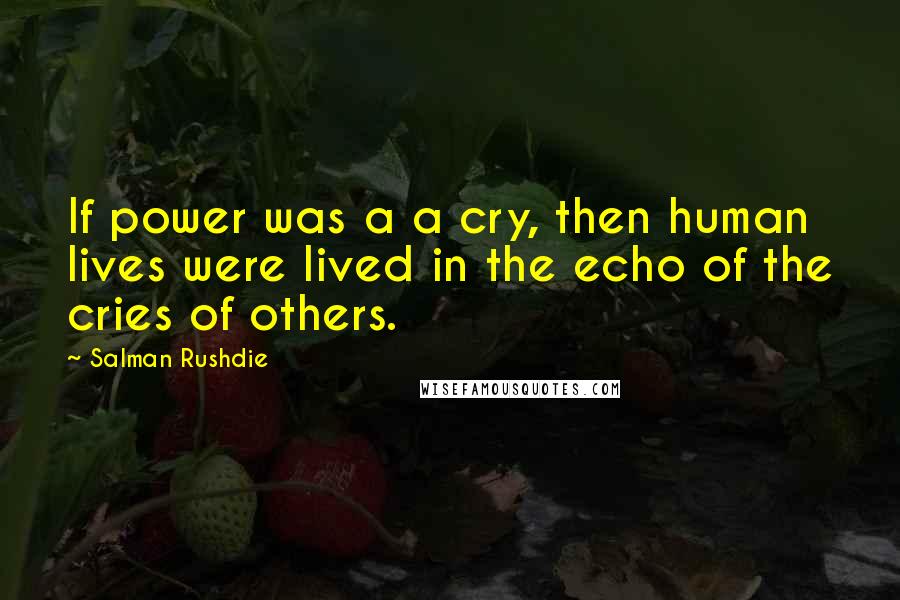 If power was a a cry, then human lives were lived in the echo of the cries of others.
Bread and books: food for the body and food for the soul - what could be more worthy of our respect, and even love?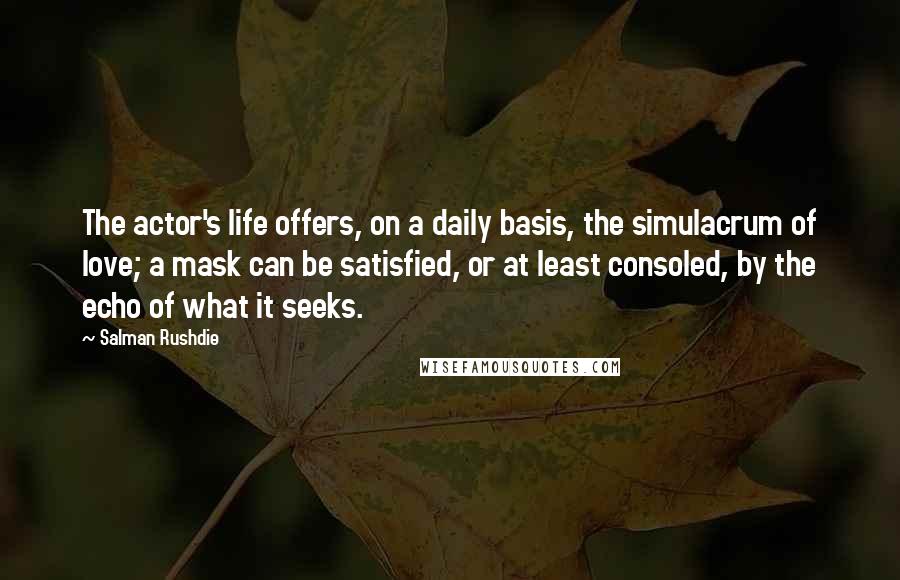 The actor's life offers, on a daily basis, the simulacrum of love; a mask can be satisfied, or at least consoled, by the echo of what it seeks.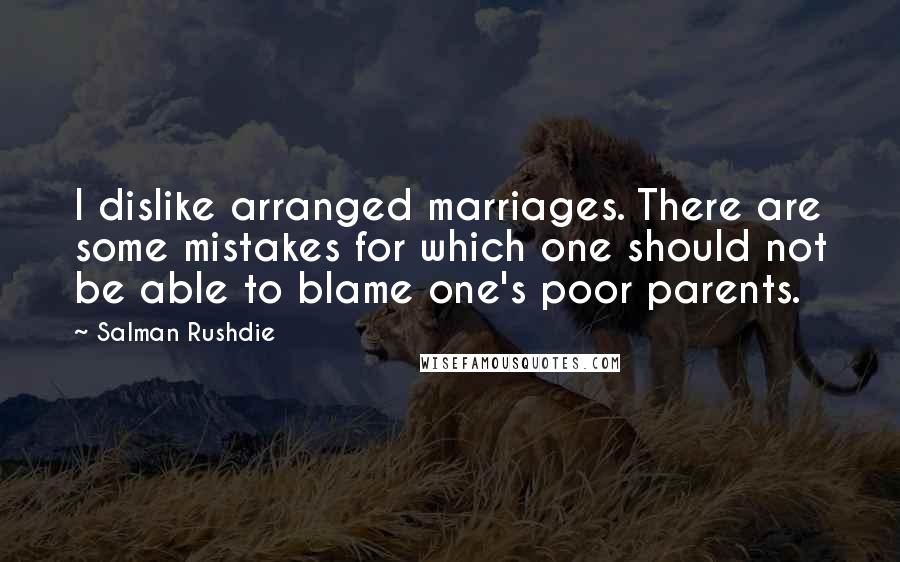 I dislike arranged marriages. There are some mistakes for which one should not be able to blame one's poor parents.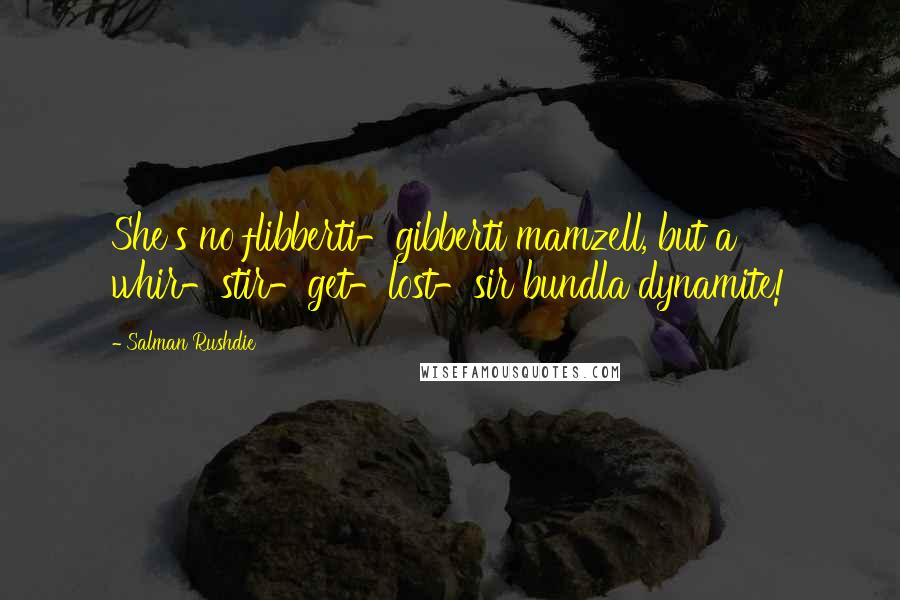 She's no flibberti-gibberti mamzell, but a whir-stir-get-lost-sir bundla dynamite!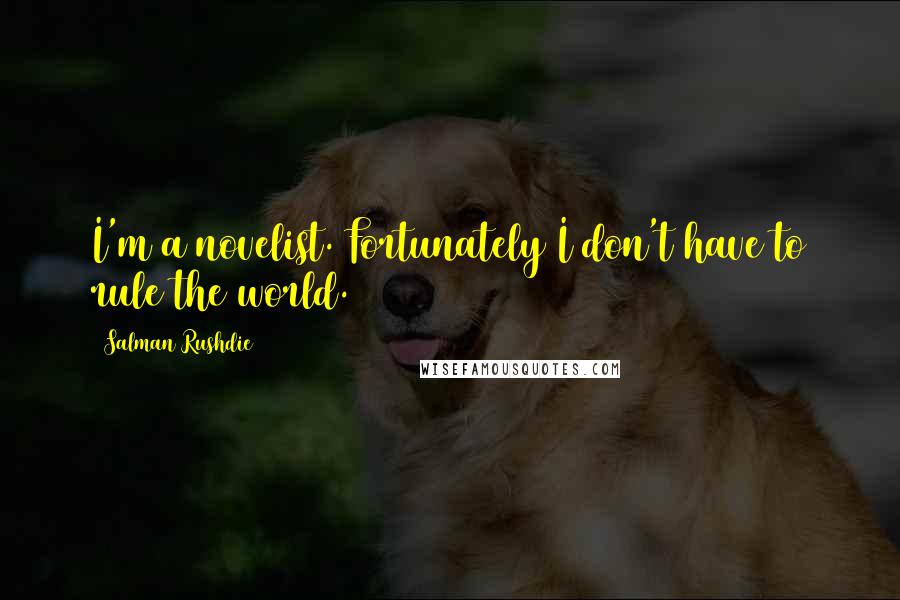 I'm a novelist. Fortunately I don't have to rule the world.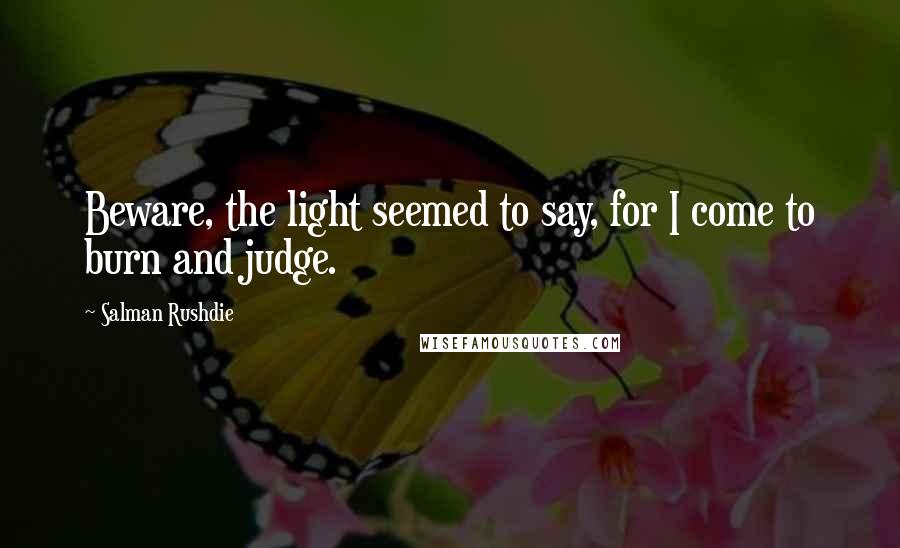 Beware, the light seemed to say, for I come to burn and judge.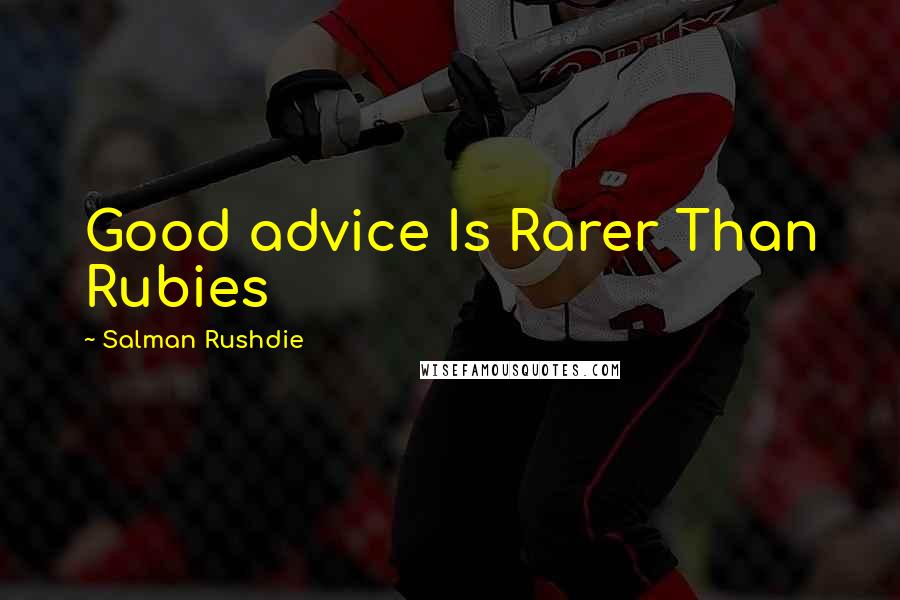 Good advice Is Rarer Than Rubies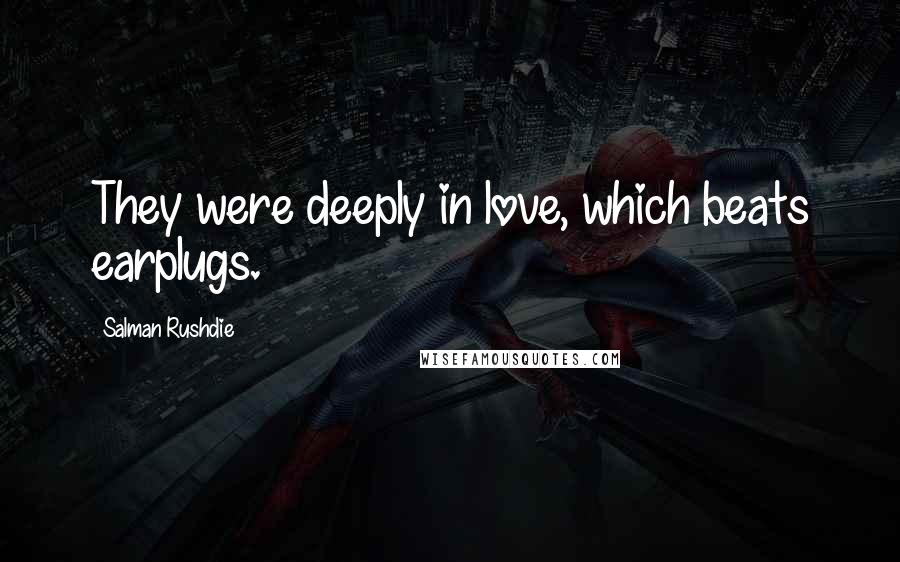 They were deeply in love, which beats earplugs.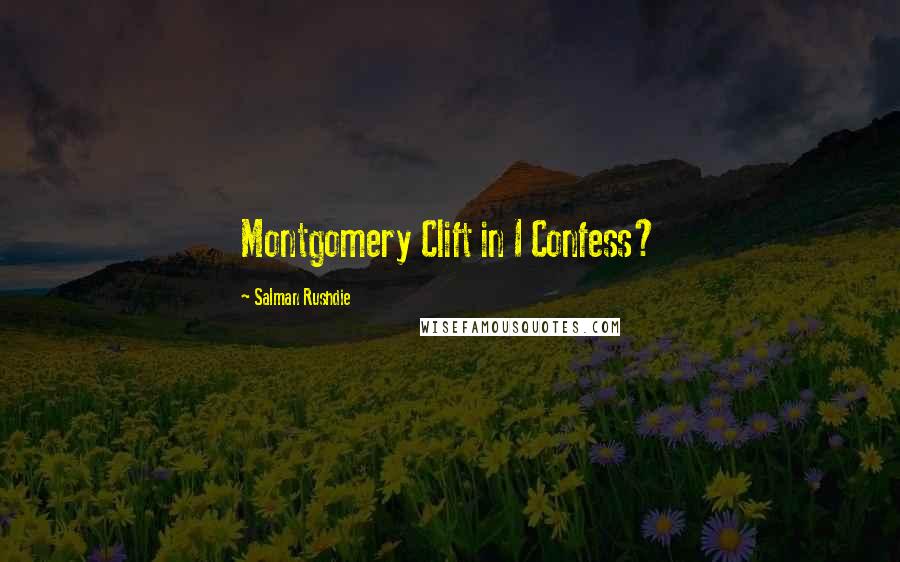 Montgomery Clift in I Confess?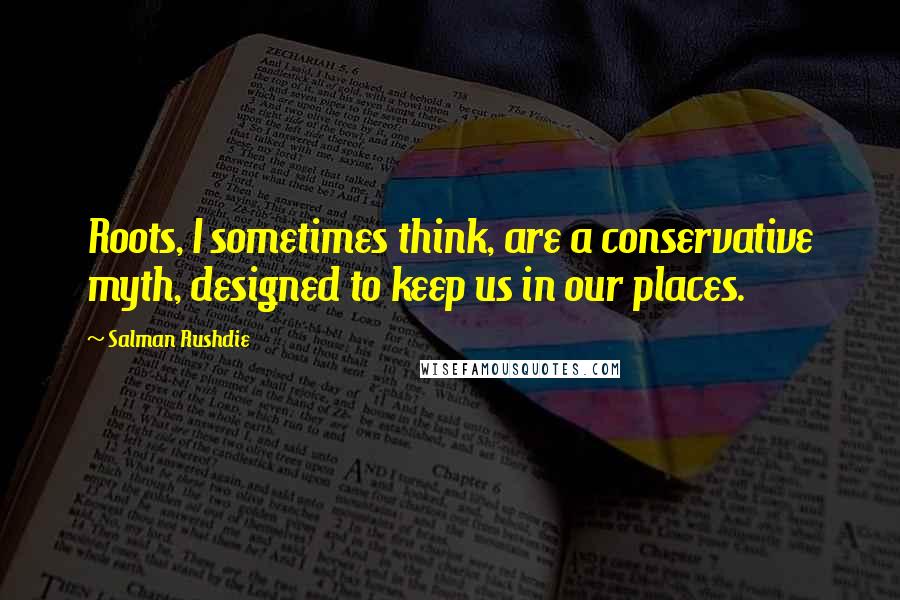 Roots, I sometimes think, are a conservative myth, designed to keep us in our places.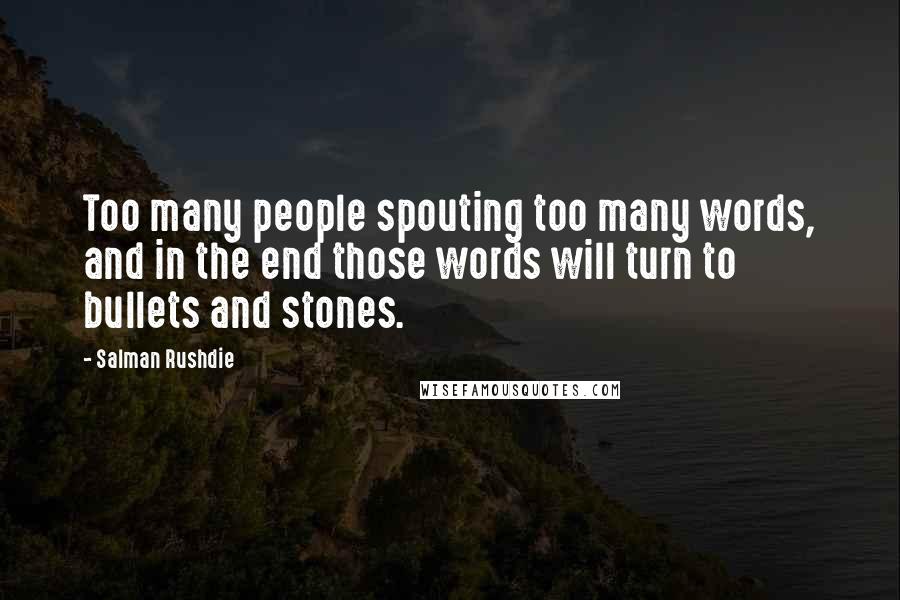 Too many people spouting too many words, and in the end those words will turn to bullets and stones.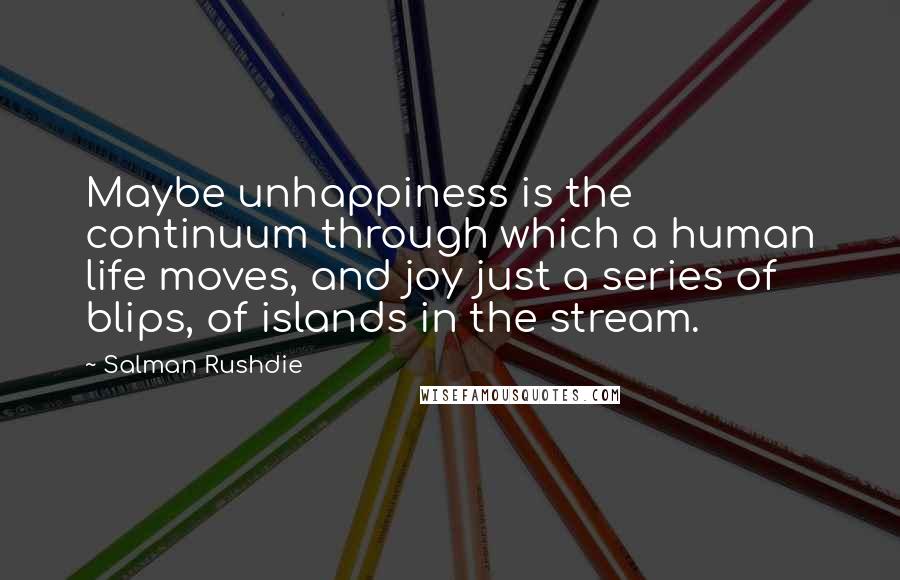 Maybe unhappiness is the continuum through which a human life moves, and joy just a series of blips, of islands in the stream.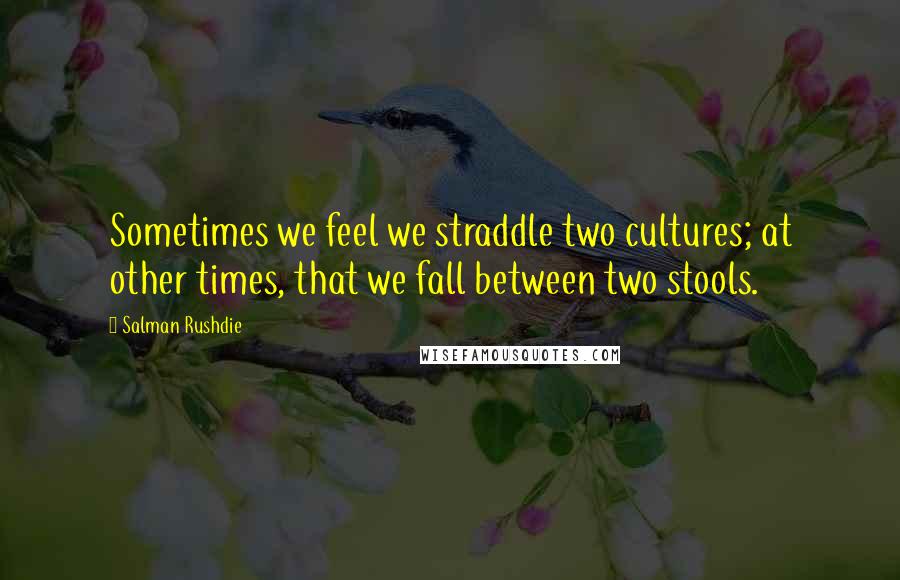 Sometimes we feel we straddle two cultures; at other times, that we fall between two stools.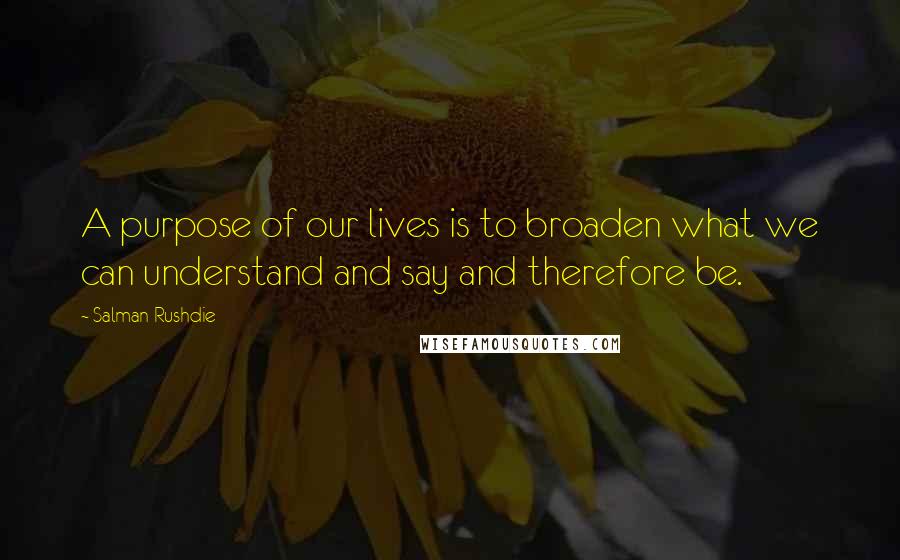 A purpose of our lives is to broaden what we can understand and say and therefore be.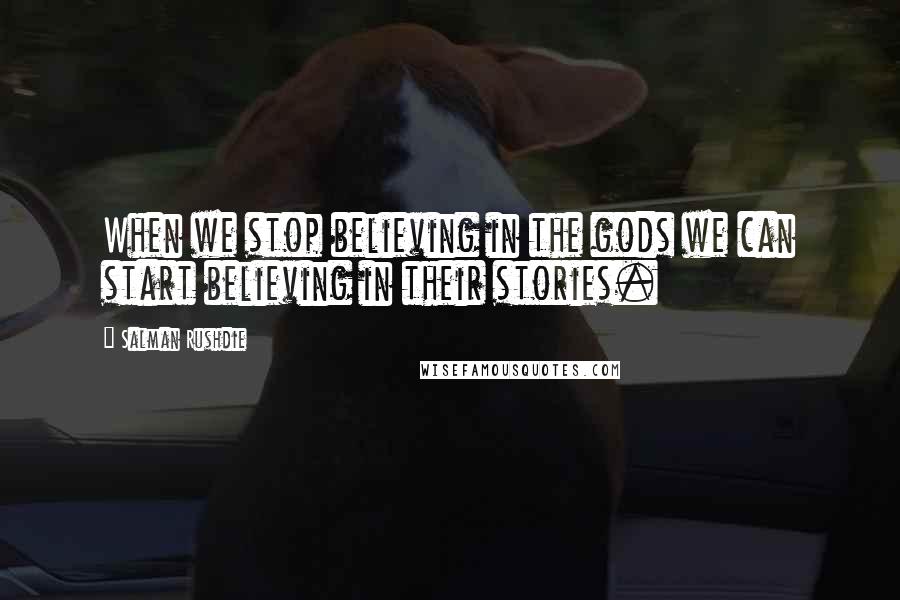 When we stop believing in the gods we can start believing in their stories.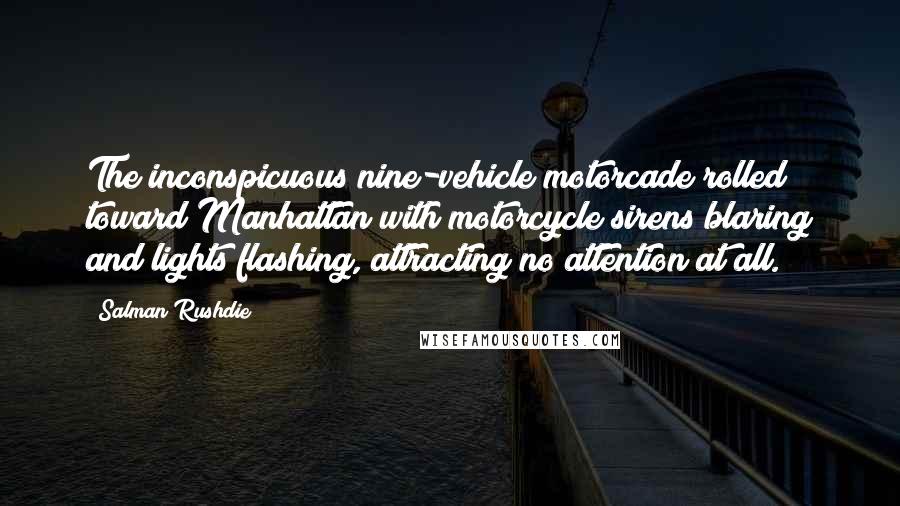 The inconspicuous nine-vehicle motorcade rolled toward Manhattan with motorcycle sirens blaring and lights flashing, attracting no attention at all.
The world is full of love stories, and all lovers are in a sense the avatars of their predecessors.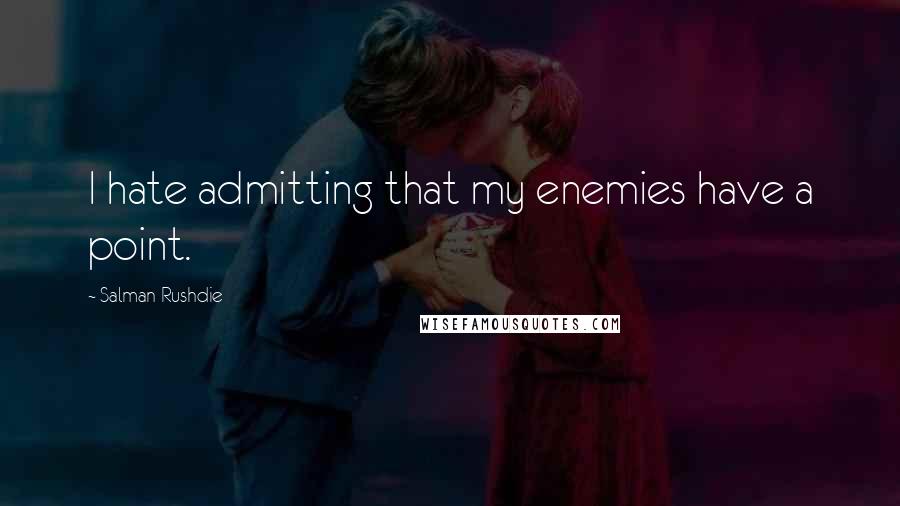 I hate admitting that my enemies have a point.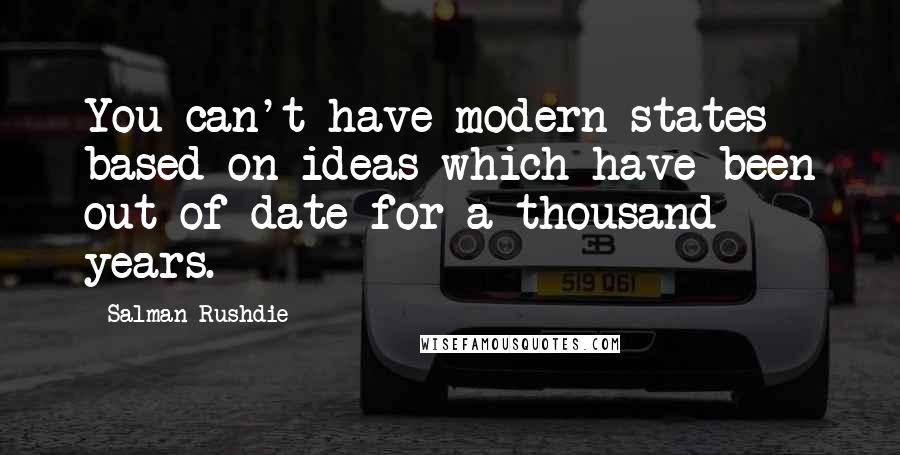 You can't have modern states based on ideas which have been out of date for a thousand years.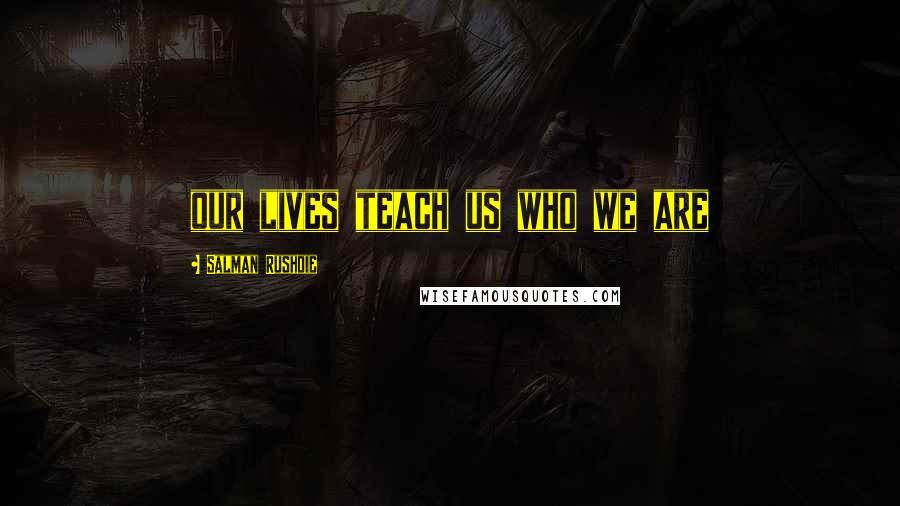 our lives teach us who we are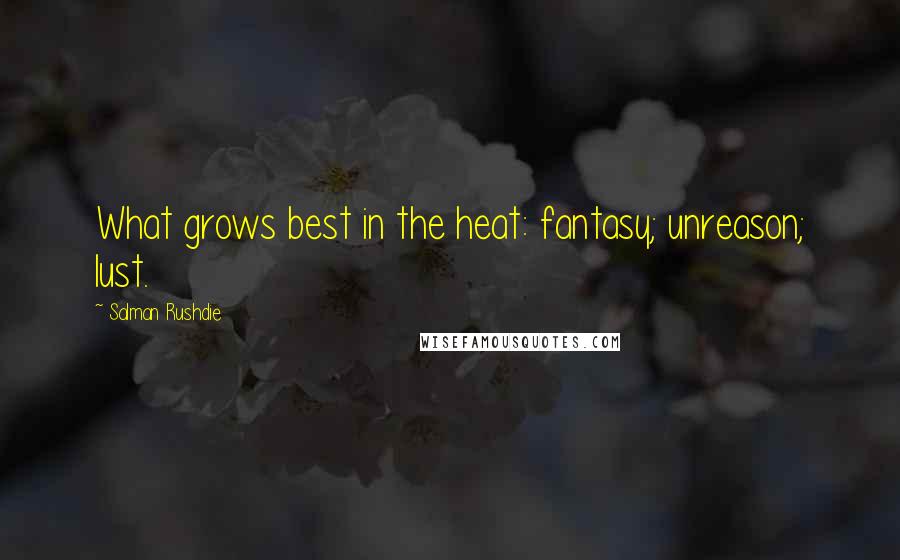 What grows best in the heat: fantasy; unreason; lust.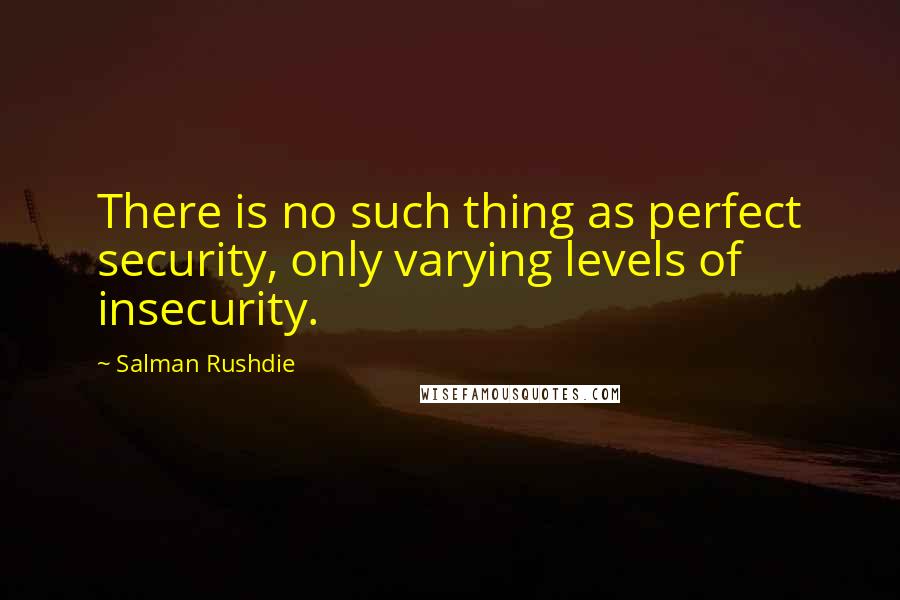 There is no such thing as perfect security, only varying levels of insecurity.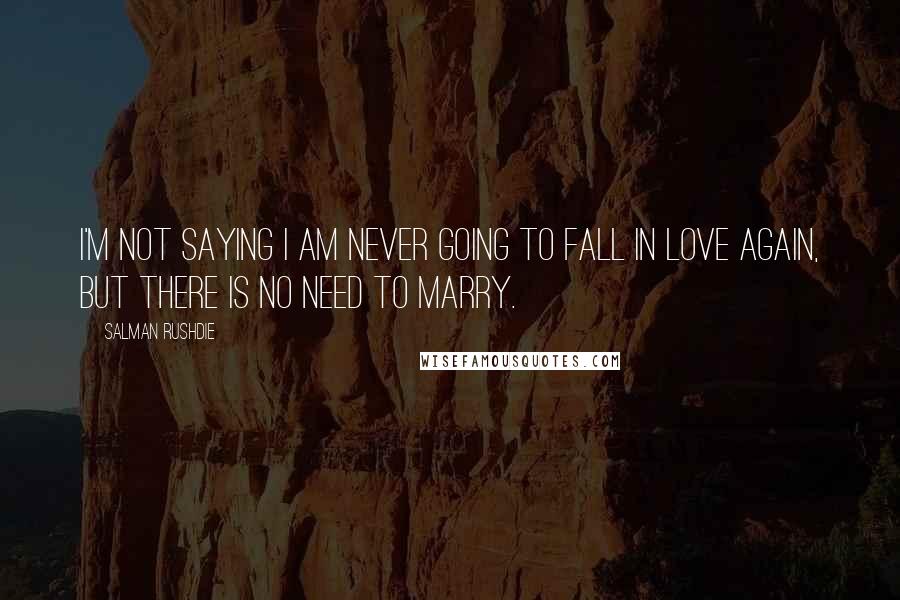 I'm not saying I am never going to fall in love again, but there is no need to marry.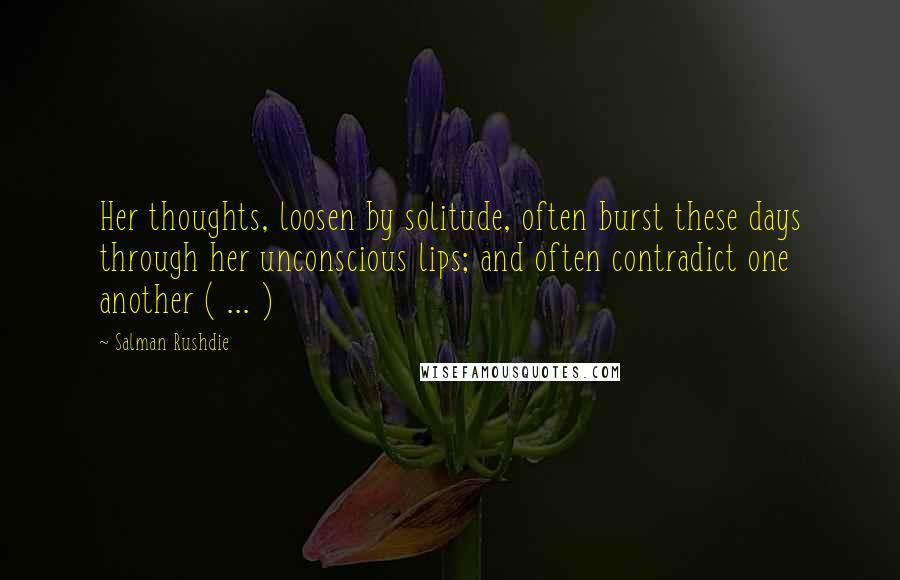 Her thoughts, loosen by solitude, often burst these days through her unconscious lips; and often contradict one another ( ... )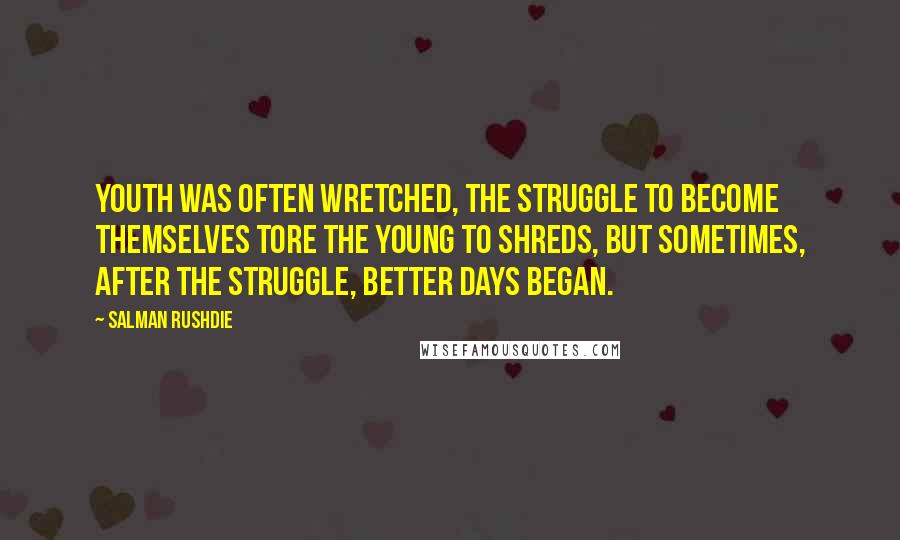 Youth was often wretched, the struggle to become themselves tore the young to shreds, but sometimes, after the struggle, better days began.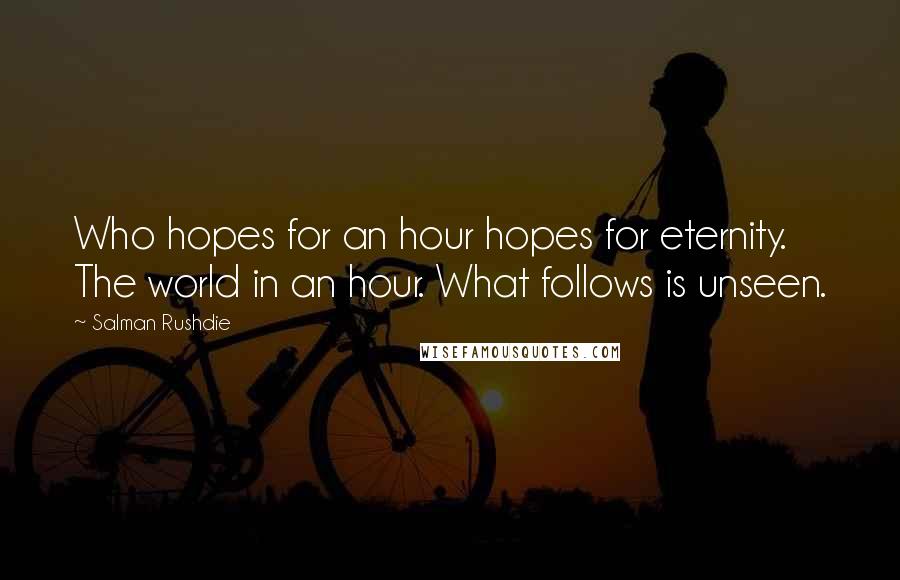 Who hopes for an hour hopes for eternity. The world in an hour. What follows is unseen.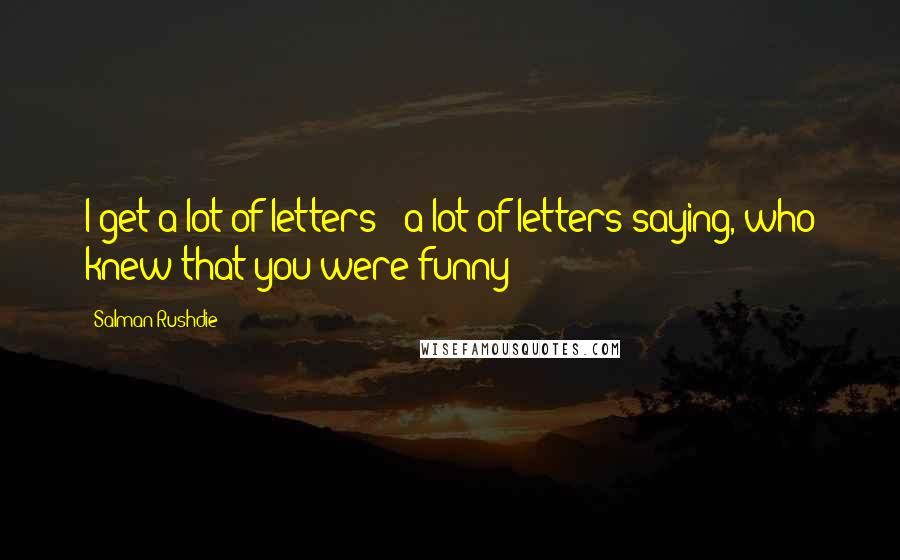 I get a lot of letters - a lot of letters saying, who knew that you were funny?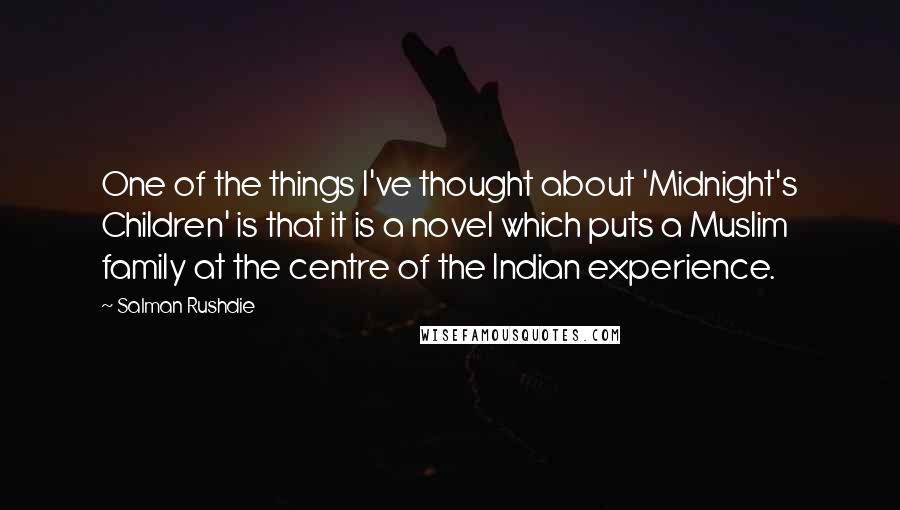 One of the things I've thought about 'Midnight's Children' is that it is a novel which puts a Muslim family at the centre of the Indian experience.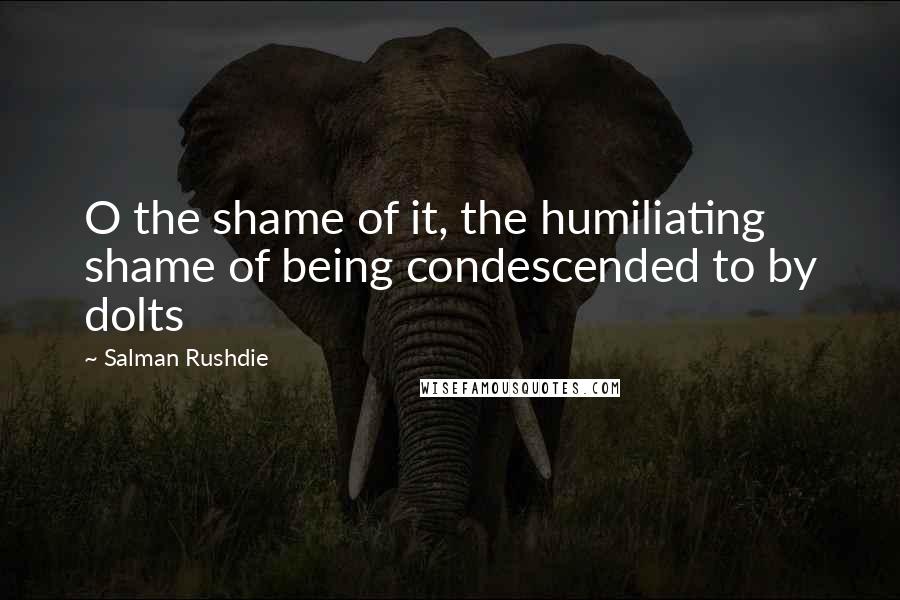 O the shame of it, the humiliating shame of being condescended to by dolts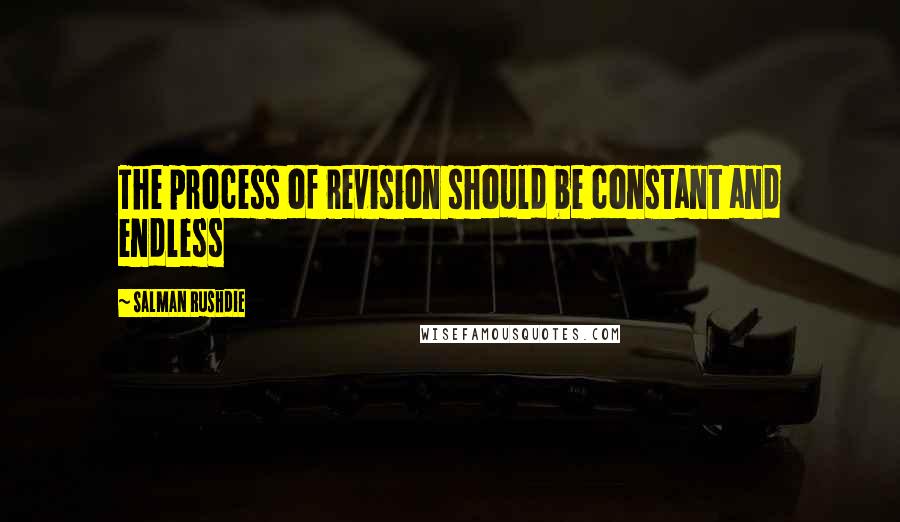 The process of revision should be constant and endless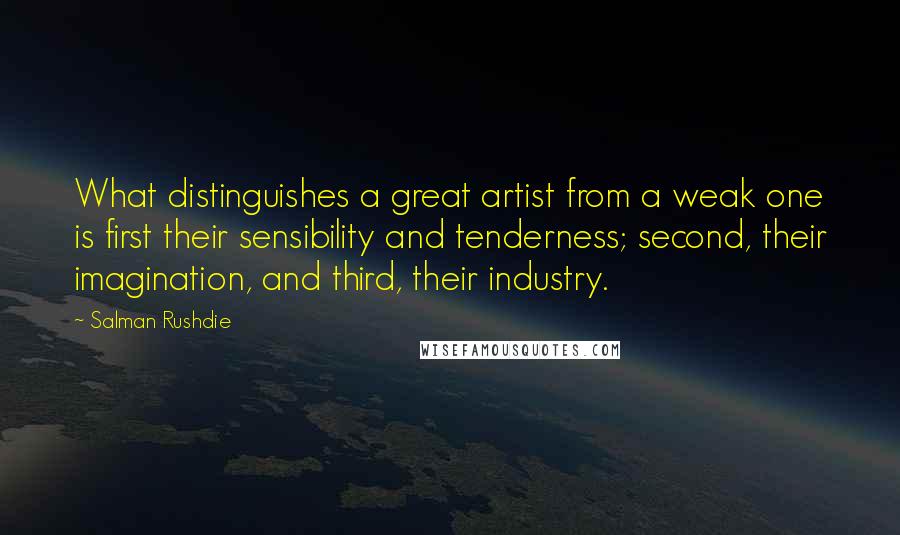 What distinguishes a great artist from a weak one is first their sensibility and tenderness; second, their imagination, and third, their industry.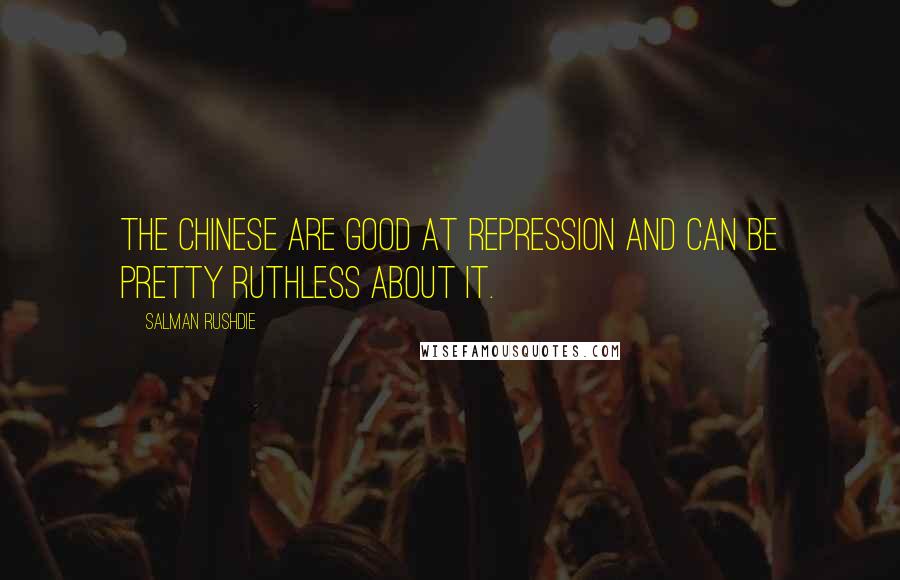 The Chinese are good at repression and can be pretty ruthless about it.