Robert Maynard Hutchins Quotes
Top 5 wise famous quotes and sayings by Robert Maynard Hutchins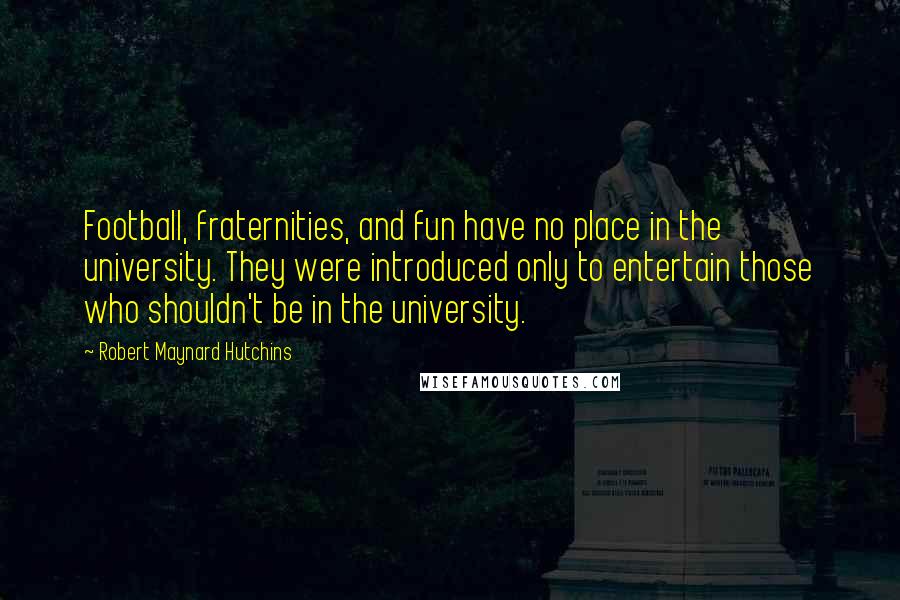 Football, fraternities, and fun have no place in the university. They were introduced only to entertain those who shouldn't be in the university.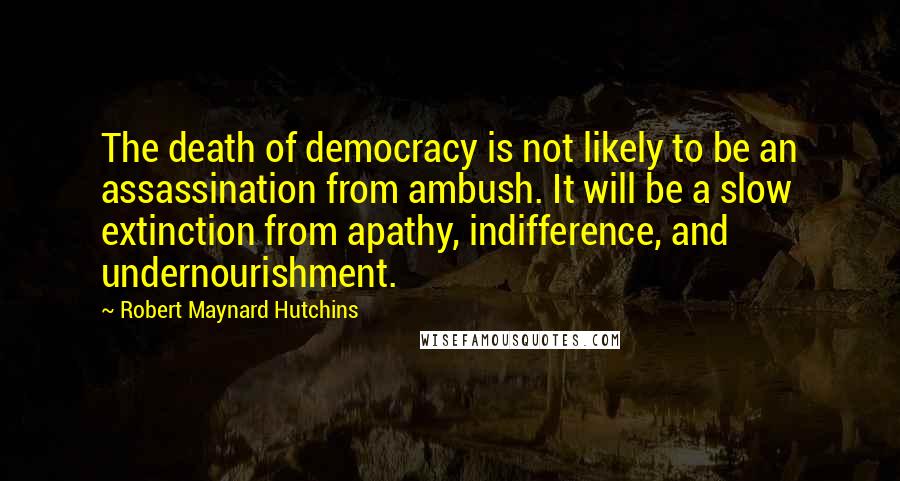 The death of democracy is not likely to be an assassination from ambush. It will be a slow extinction from apathy, indifference, and undernourishment.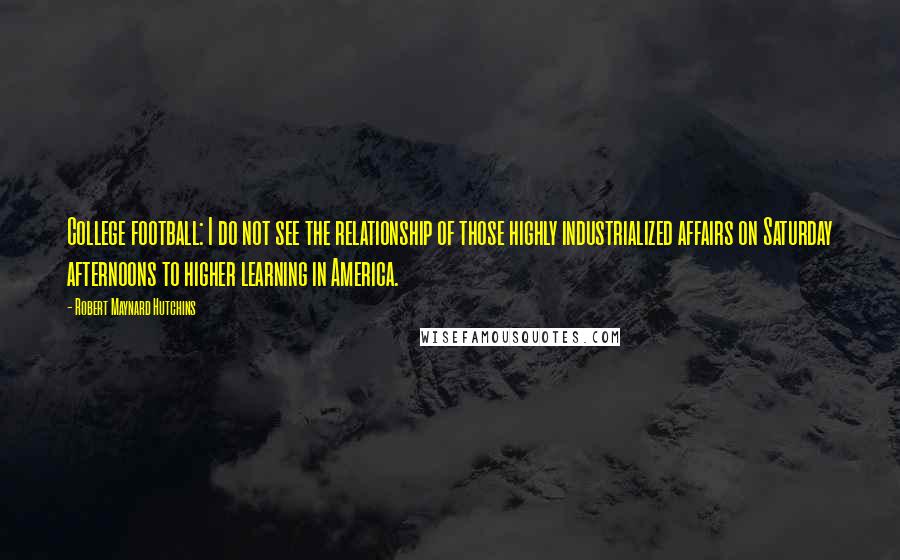 College football: I do not see the relationship of those highly industrialized affairs on Saturday afternoons to higher learning in America.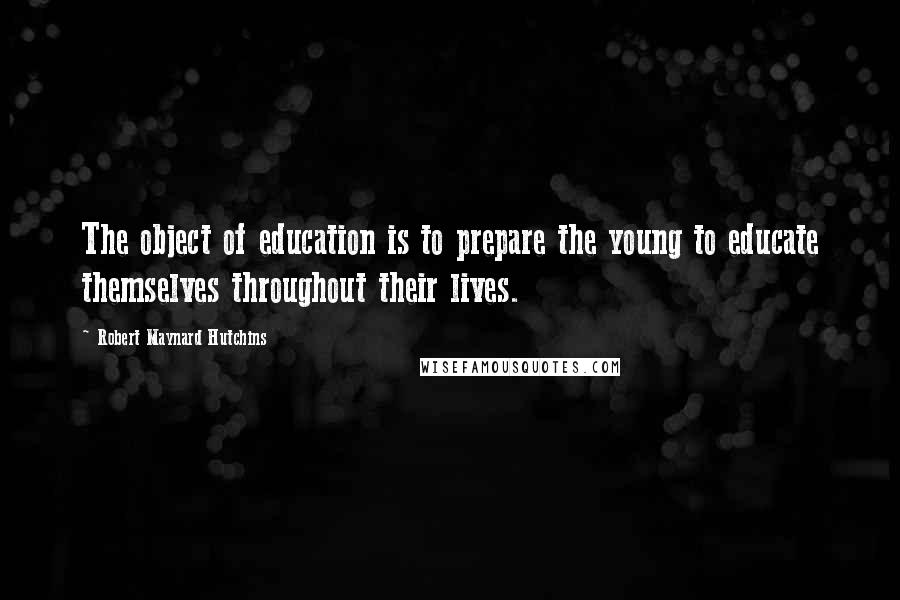 The object of education is to prepare the young to educate themselves throughout their lives.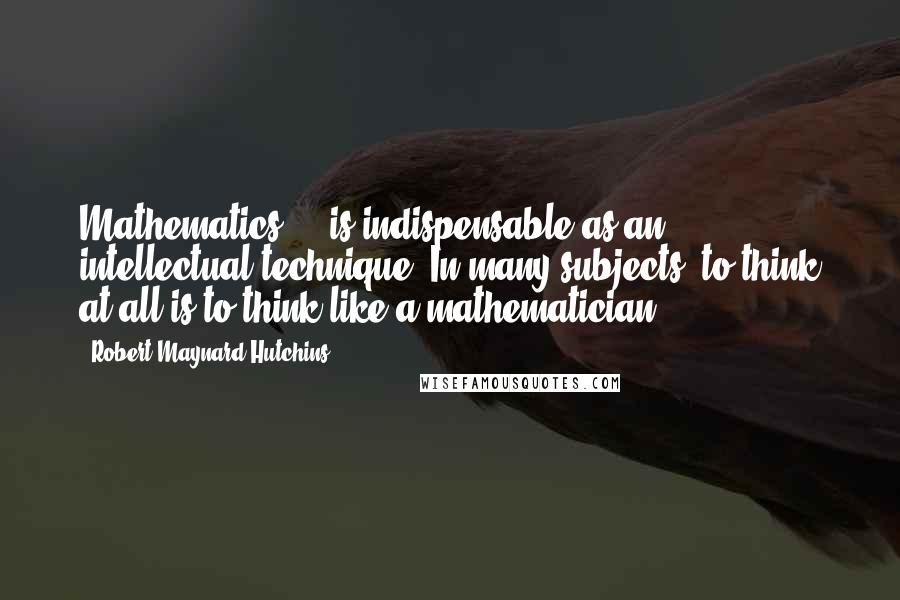 Mathematics ... is indispensable as an intellectual technique. In many subjects, to think at all is to think like a mathematician.