Robert Farrar Capon Quotes
Top 45 wise famous quotes and sayings by Robert Farrar Capon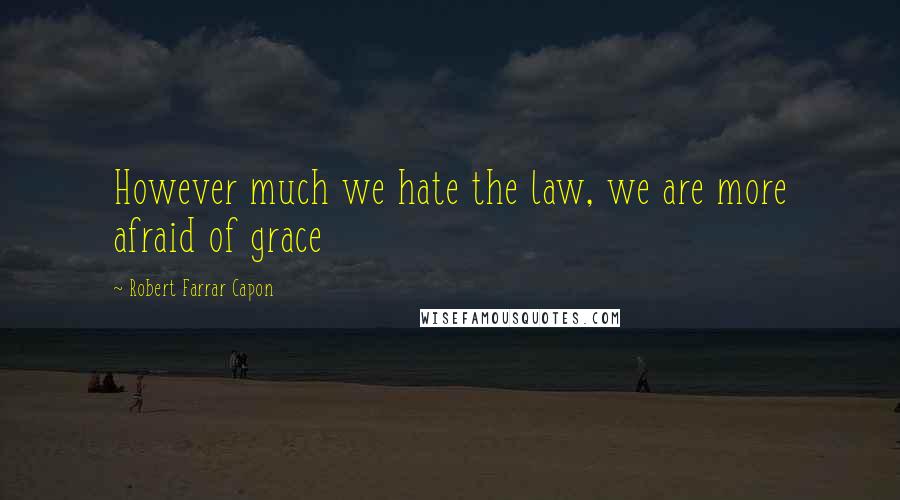 However much we hate the law, we are more afraid of grace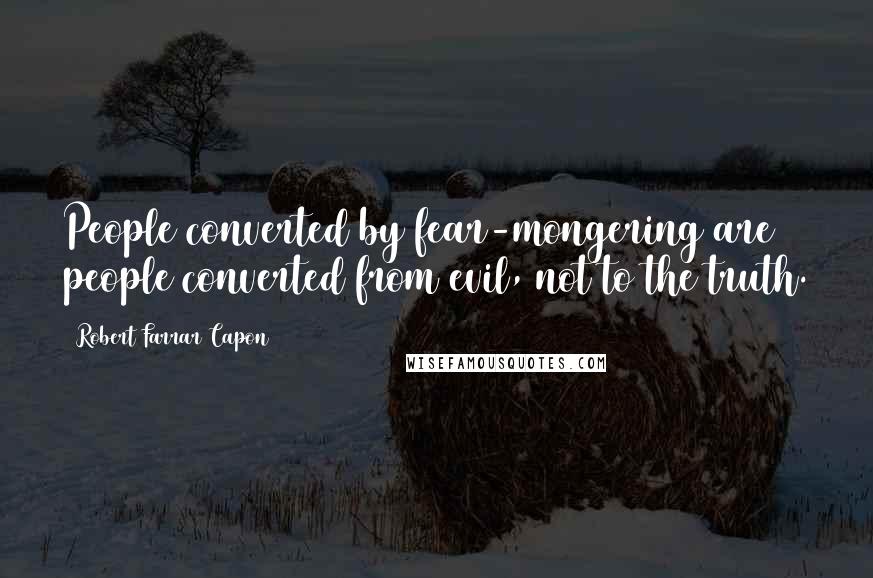 People converted by fear-mongering are people converted from evil, not to the truth.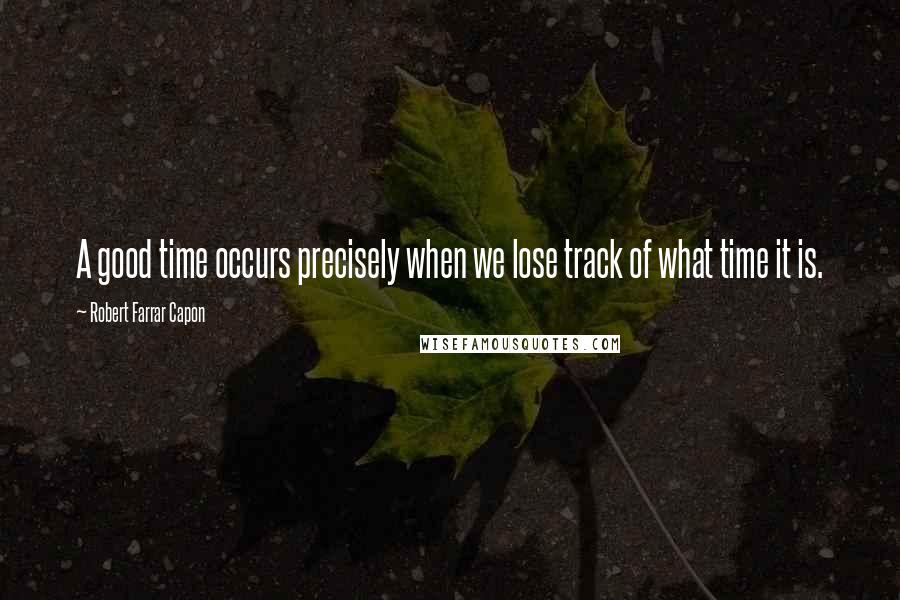 A good time occurs precisely when we lose track of what time it is.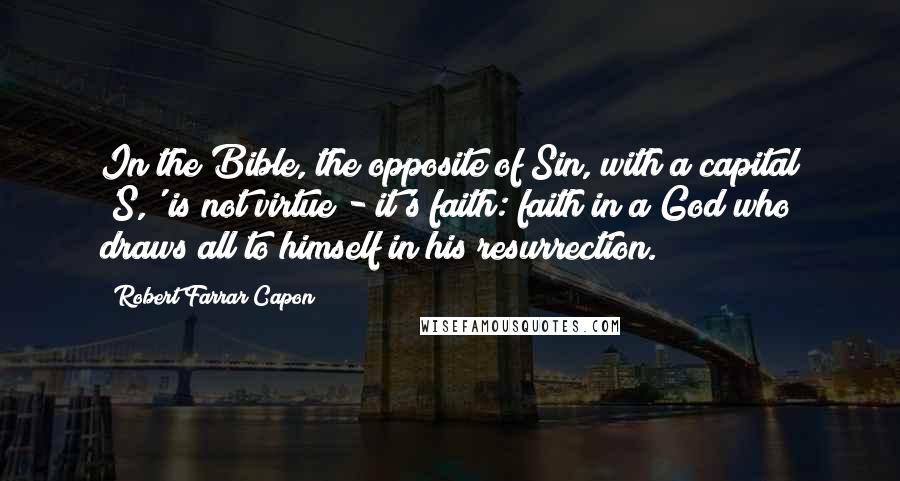 In the Bible, the opposite of Sin, with a capital 'S,' is not virtue - it's faith: faith in a God who draws all to himself in his resurrection.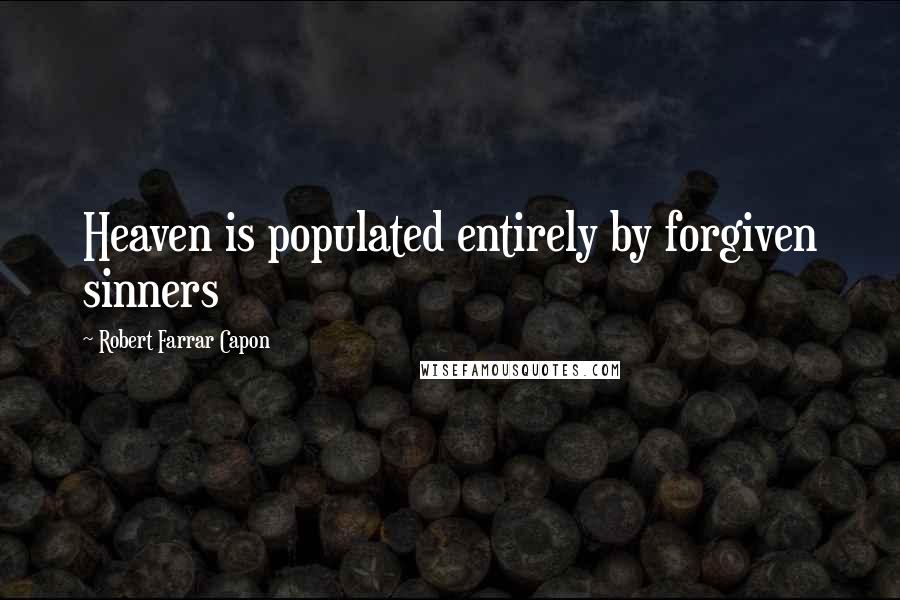 Heaven is populated entirely by forgiven sinners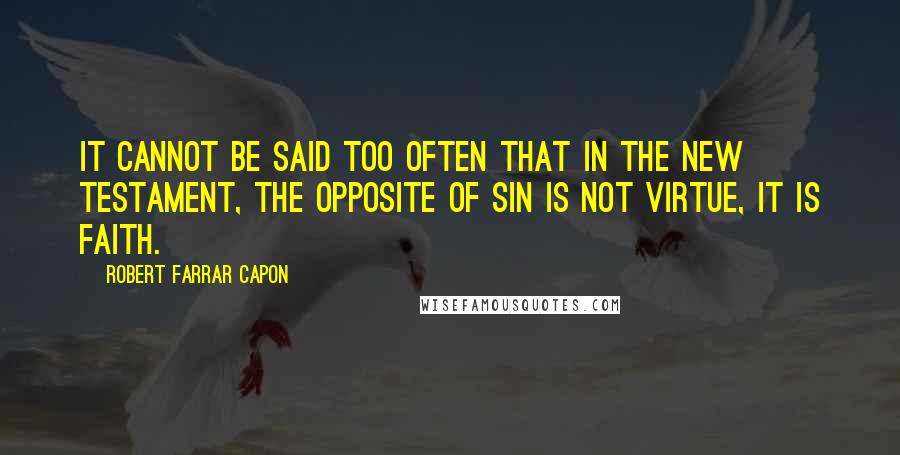 It cannot be said too often that in the New Testament, the opposite of sin is not virtue, it is faith.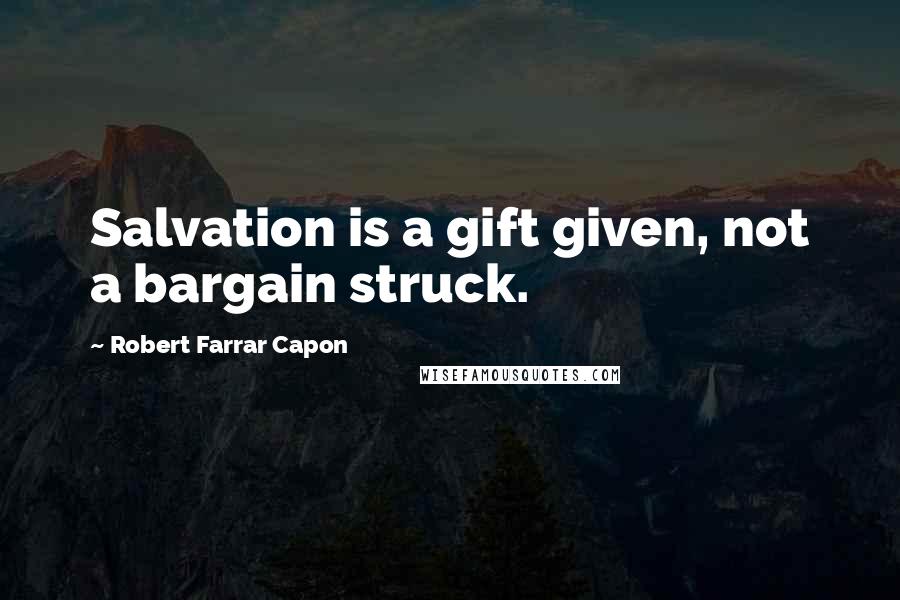 Salvation is a gift given, not a bargain struck.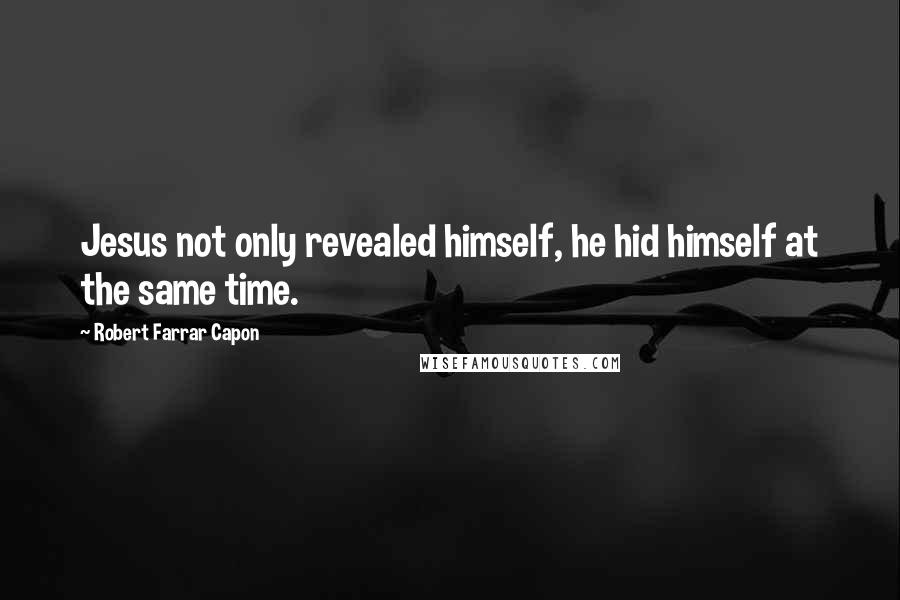 Jesus not only revealed himself, he hid himself at the same time.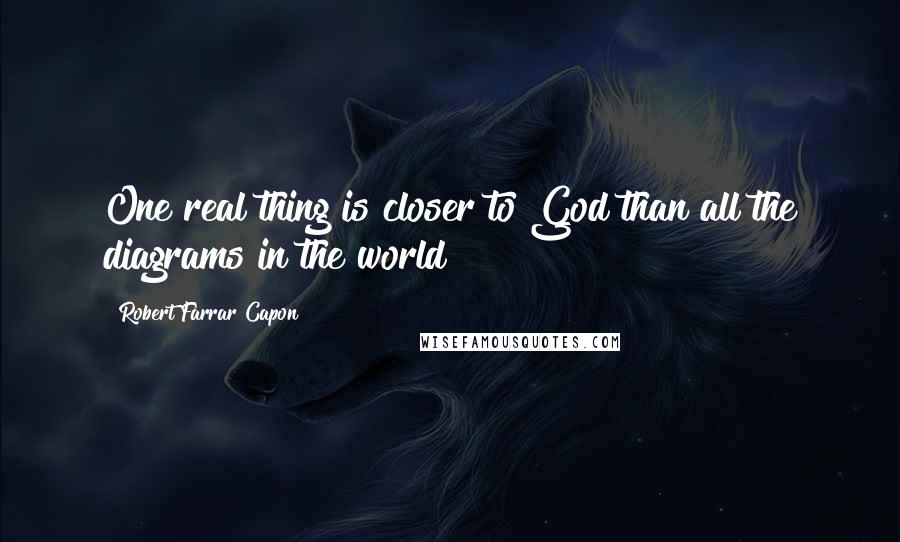 One real thing is closer to God than all the diagrams in the world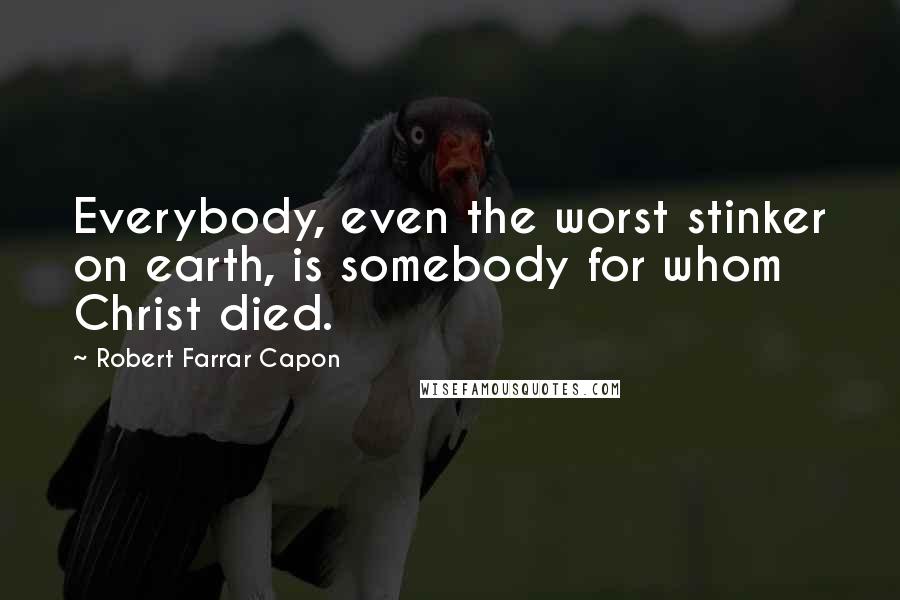 Everybody, even the worst stinker on earth, is somebody for whom Christ died.
Even to this day, grace remains hard to swallow. Religiosity and moralism go down easier than free forgiveness.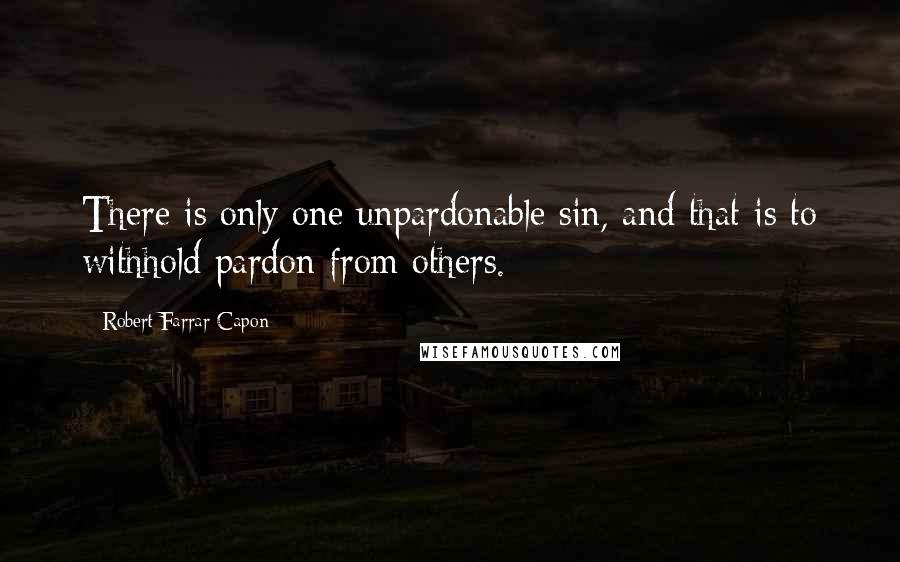 There is only one unpardonable sin, and that is to withhold pardon from others.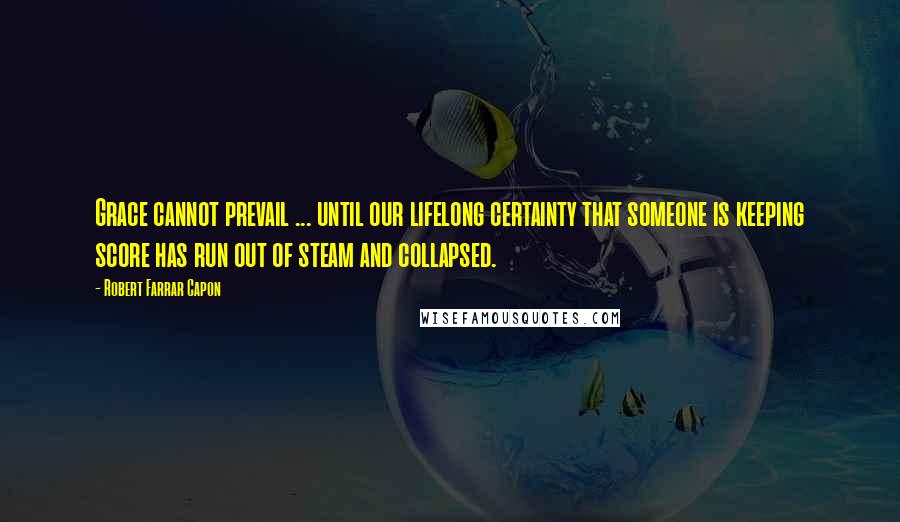 Grace cannot prevail ... until our lifelong certainty that someone is keeping score has run out of steam and collapsed.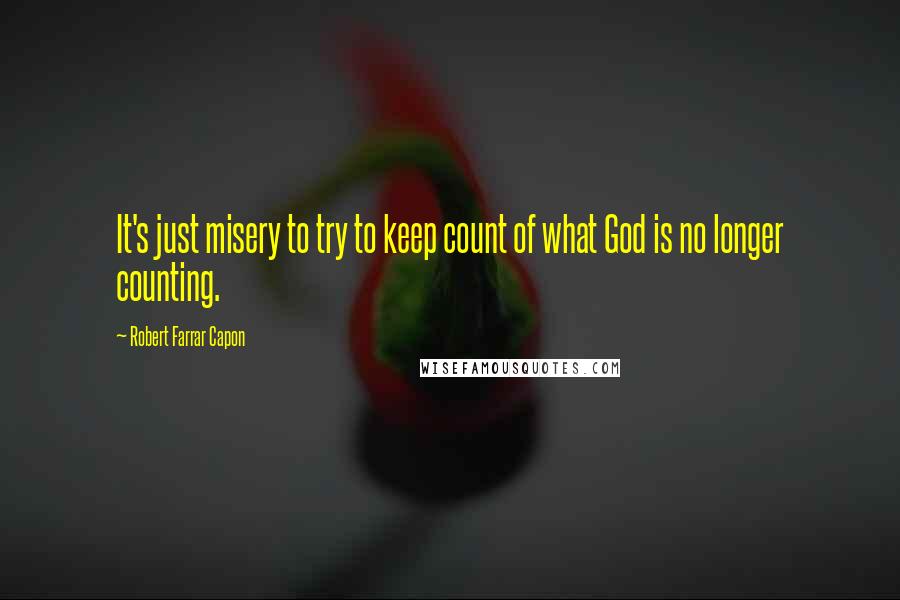 It's just misery to try to keep count of what God is no longer counting.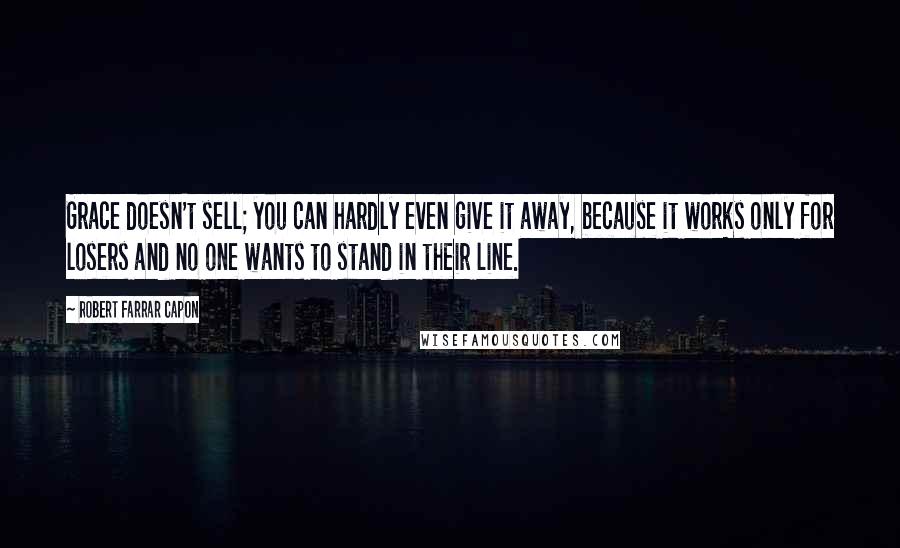 Grace doesn't sell; you can hardly even give it away, because it works only for losers and no one wants to stand in their line.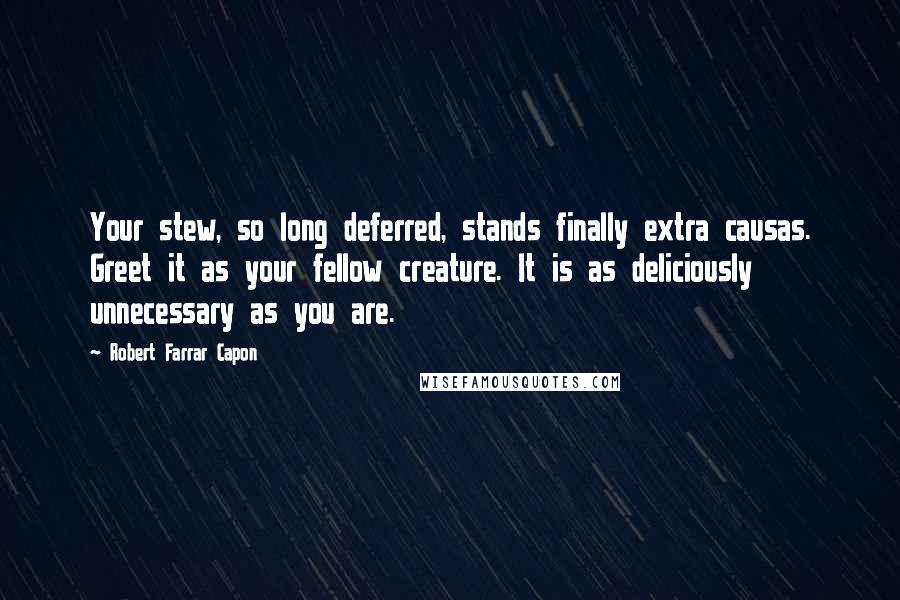 Your stew, so long deferred, stands finally extra causas. Greet it as your fellow creature. It is as deliciously unnecessary as you are.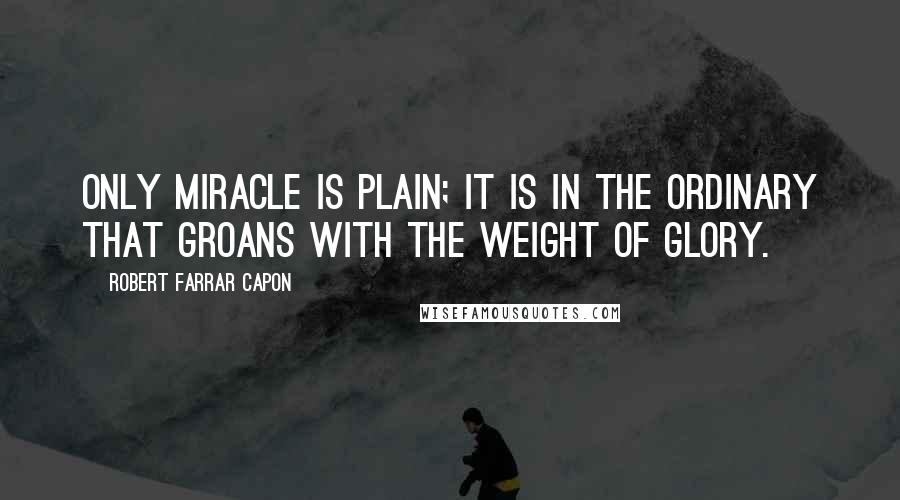 Only miracle is plain; it is in the ordinary that groans with the weight of glory.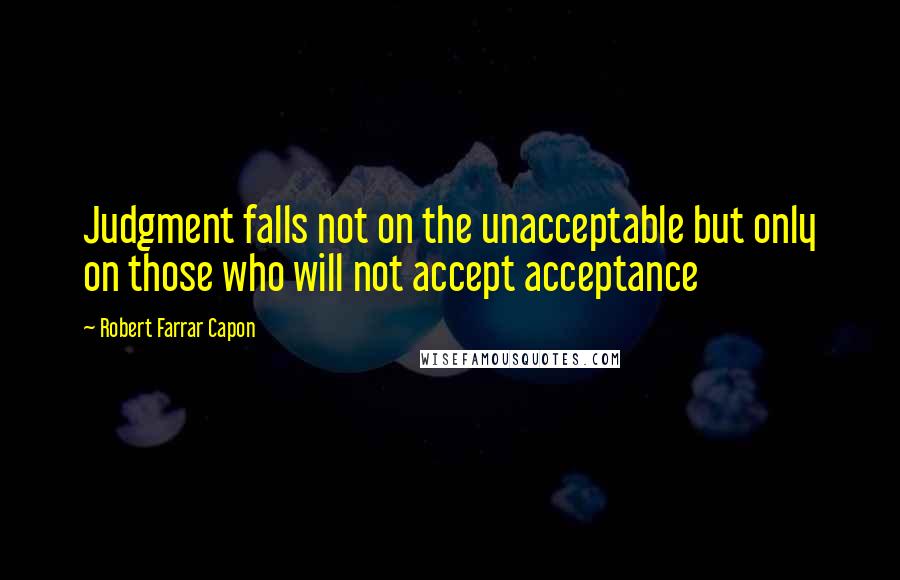 Judgment falls not on the unacceptable but only on those who will not accept acceptance
Man was made to lead with his chin; he is worth knowing only with his guard down, his head up and his heart rampant on his sleeve.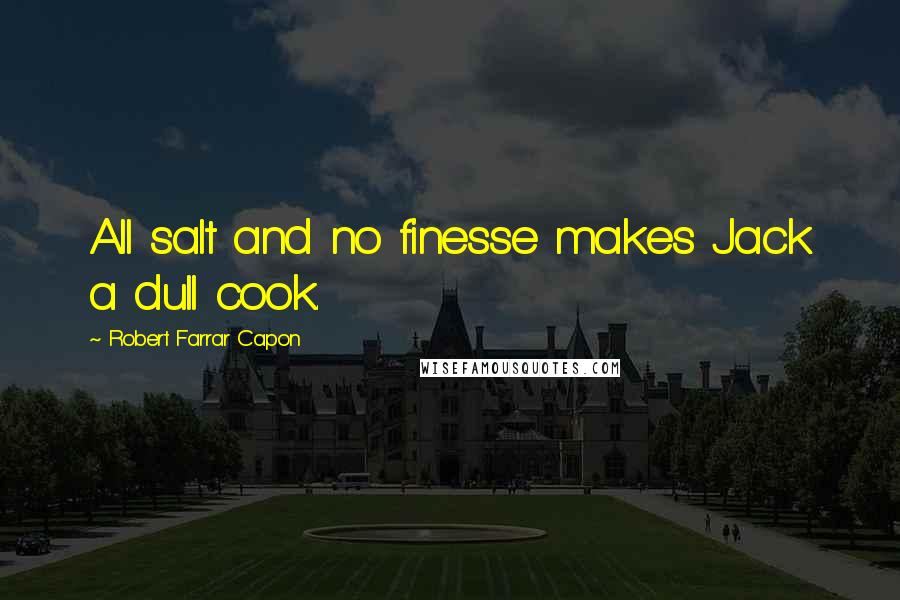 All salt and no finesse makes Jack a dull cook.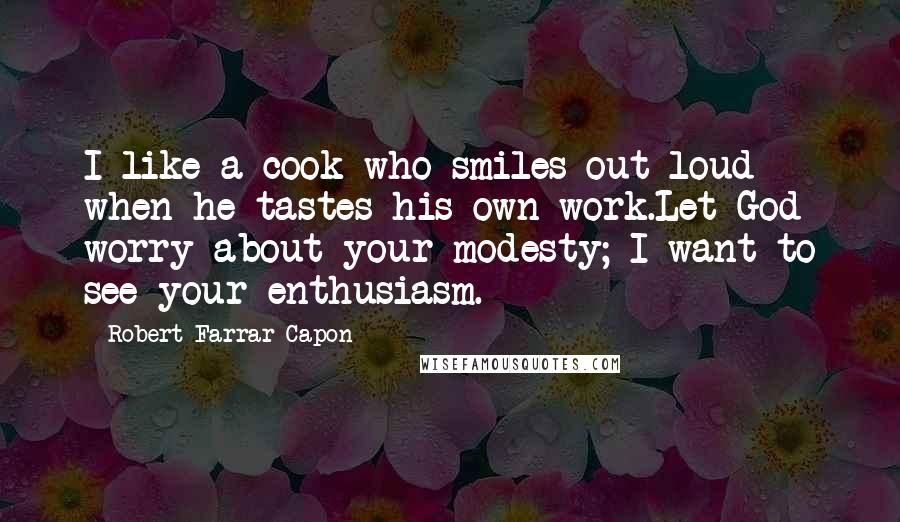 I like a cook who smiles out loud when he tastes his own work.
Let God worry about your modesty; I want to see your enthusiasm.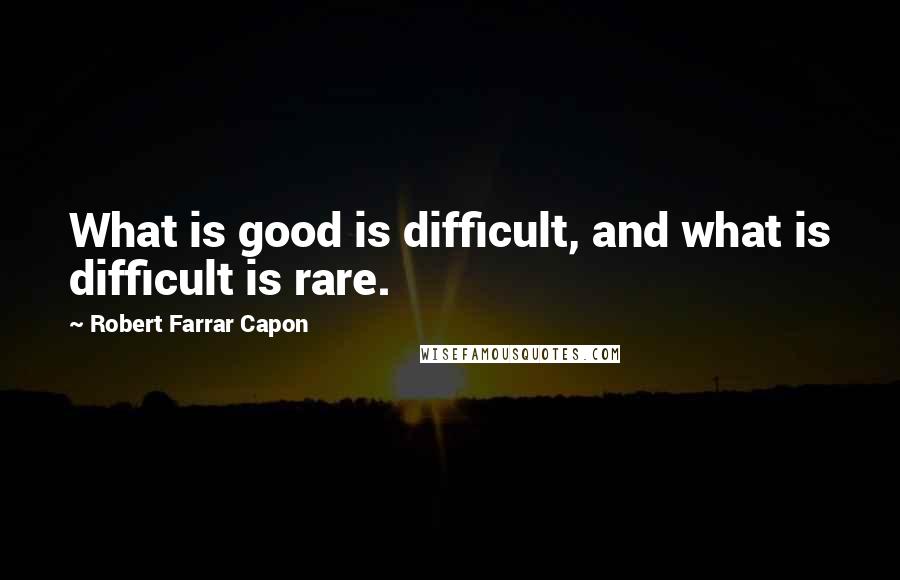 What is good is difficult, and what is difficult is rare.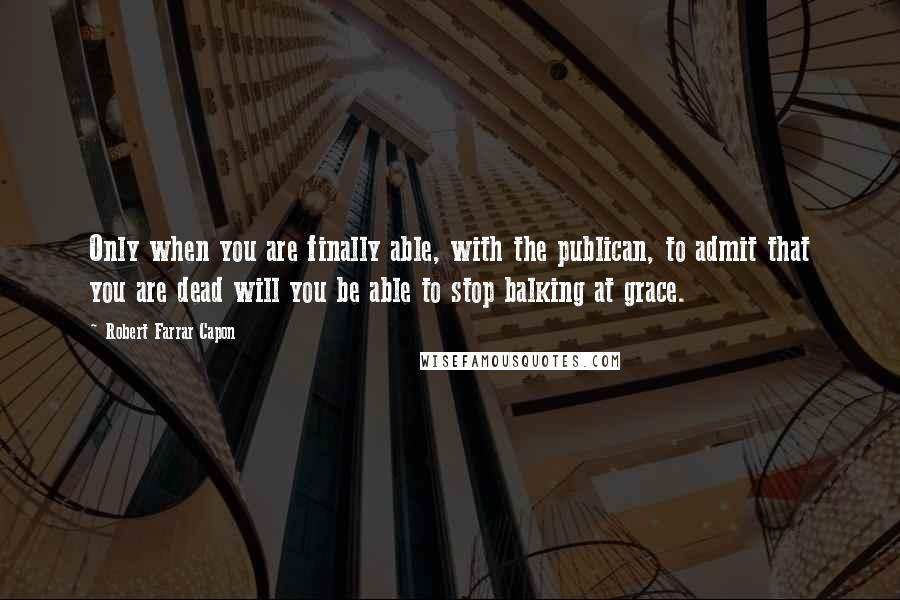 Only when you are finally able, with the publican, to admit that you are dead will you be able to stop balking at grace.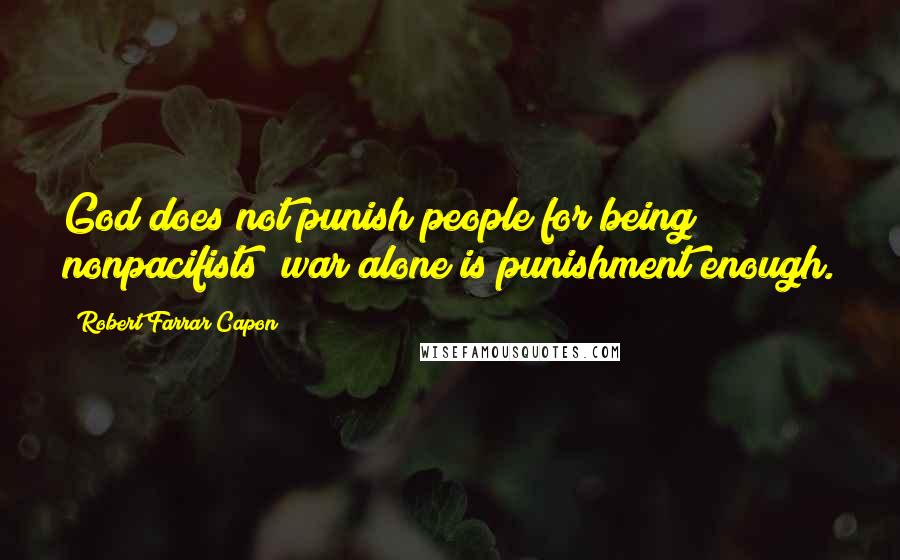 God does not punish people for being nonpacifists; war alone is punishment enough.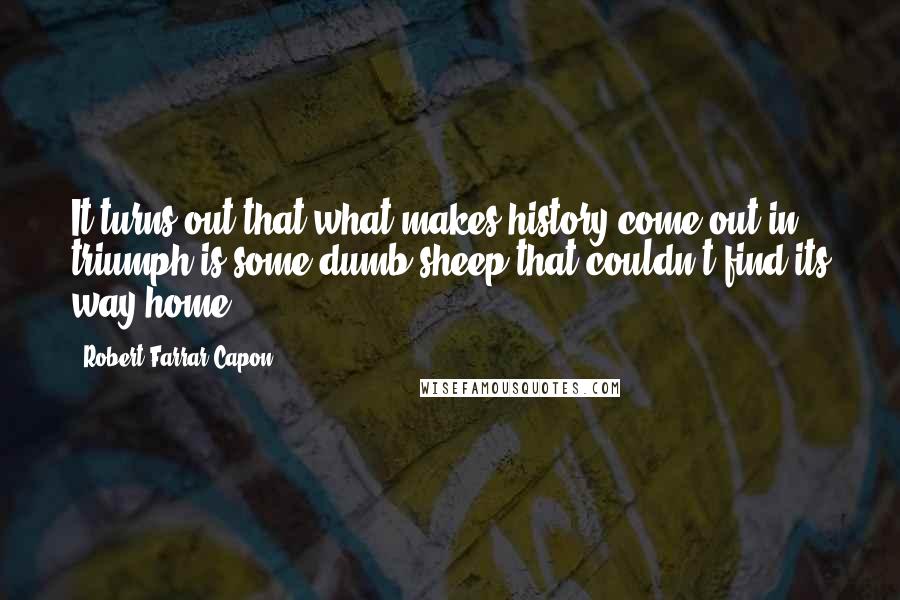 It turns out that what makes history come out in triumph is some dumb sheep that couldn't find its way home.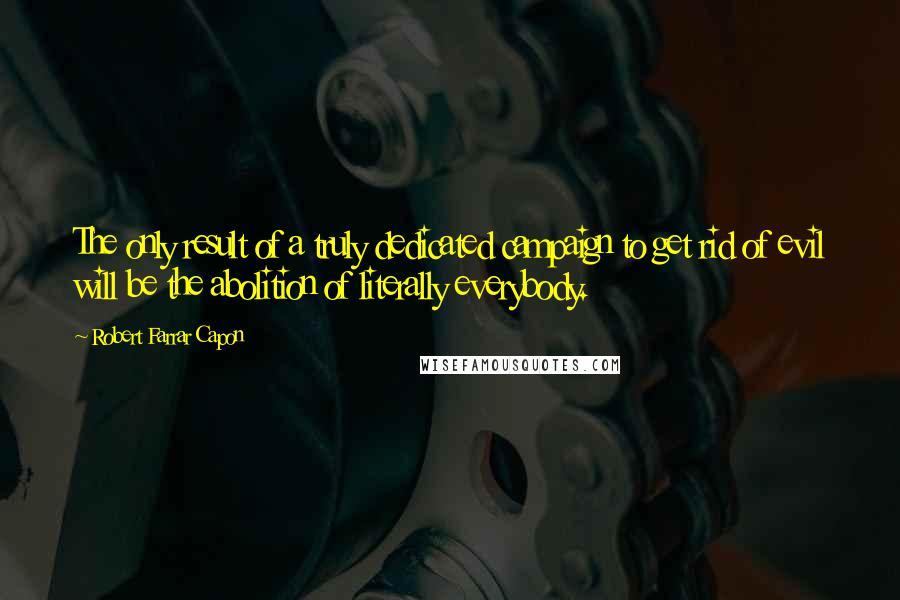 The only result of a truly dedicated campaign to get rid of evil will be the abolition of literally everybody.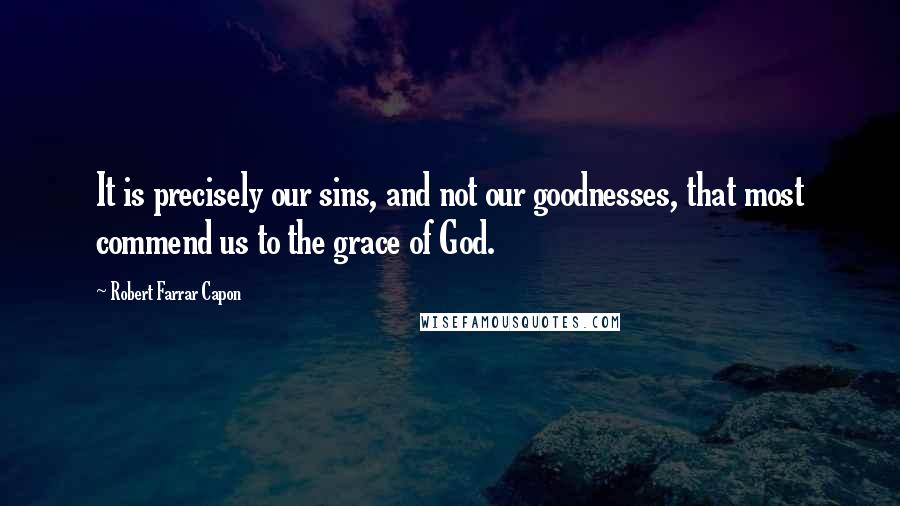 It is precisely our sins, and not our goodnesses, that most commend us to the grace of God.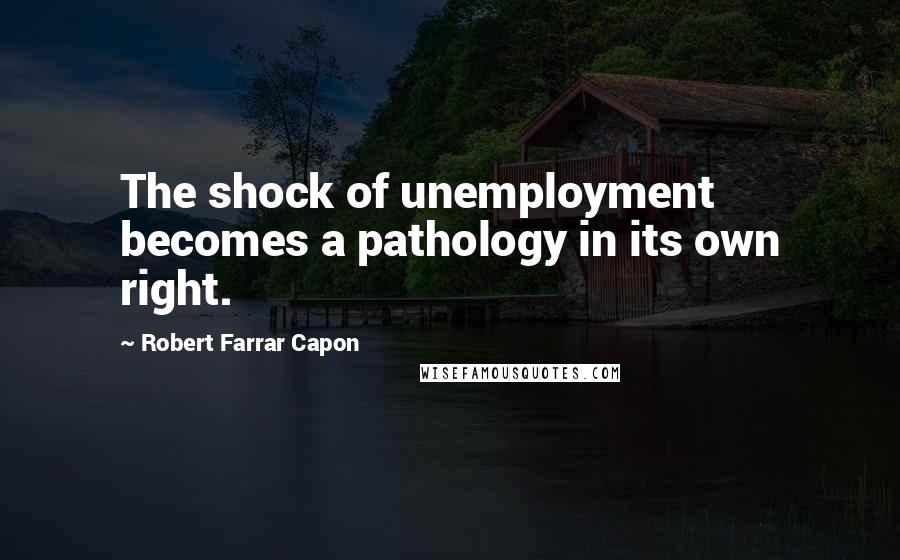 The shock of unemployment becomes a pathology in its own right.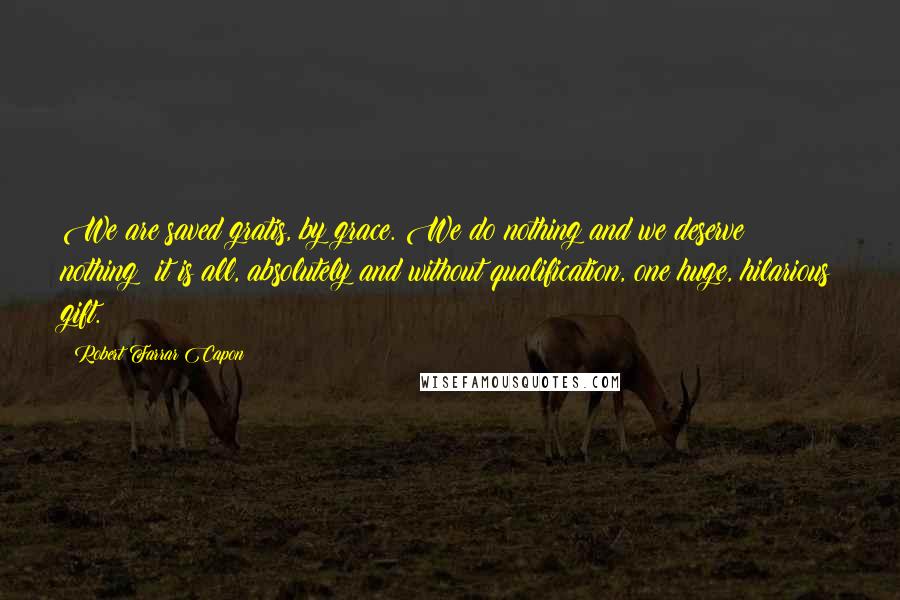 We are saved gratis, by grace. We do nothing and we deserve nothing; it is all, absolutely and without qualification, one huge, hilarious gift.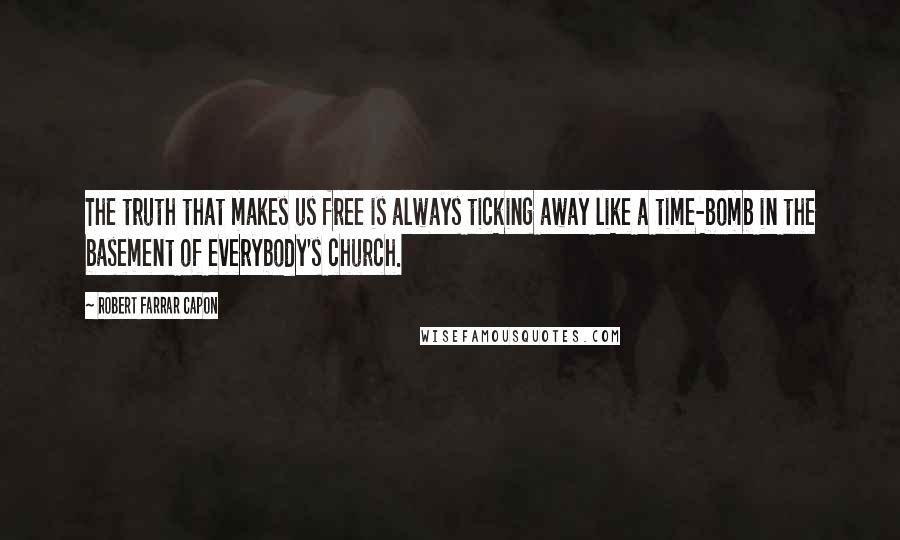 The truth that makes us free is always ticking away like a time-bomb in the basement of everybody's church.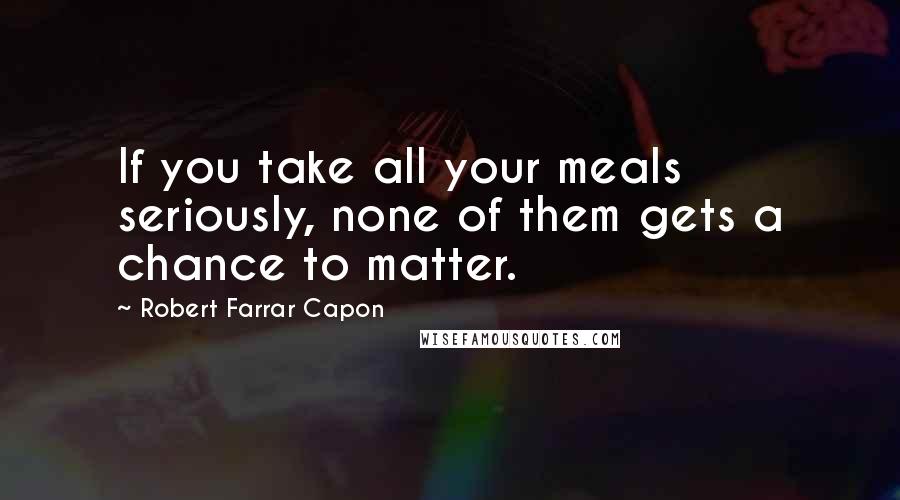 If you take all your meals seriously, none of them gets a chance to matter.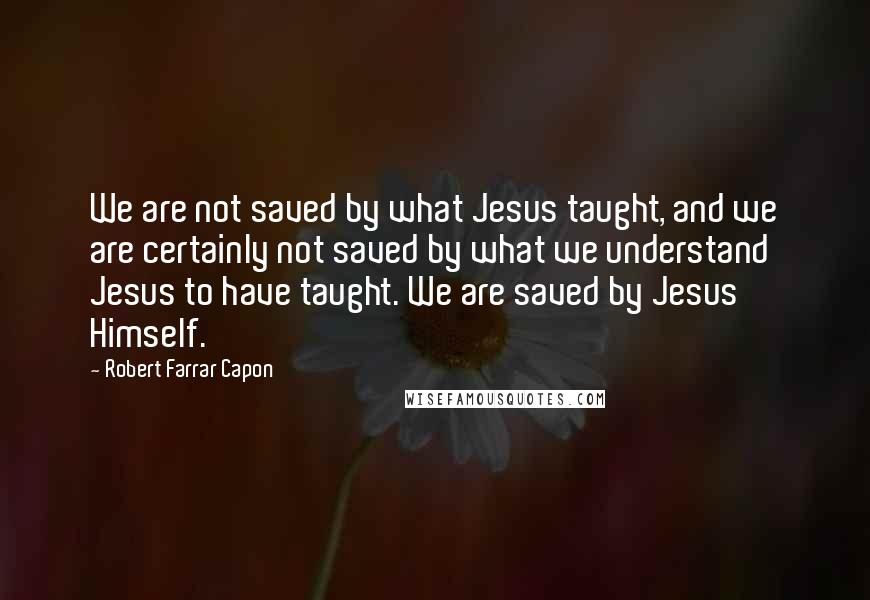 We are not saved by what Jesus taught, and we are certainly not saved by what we understand Jesus to have taught. We are saved by Jesus Himself.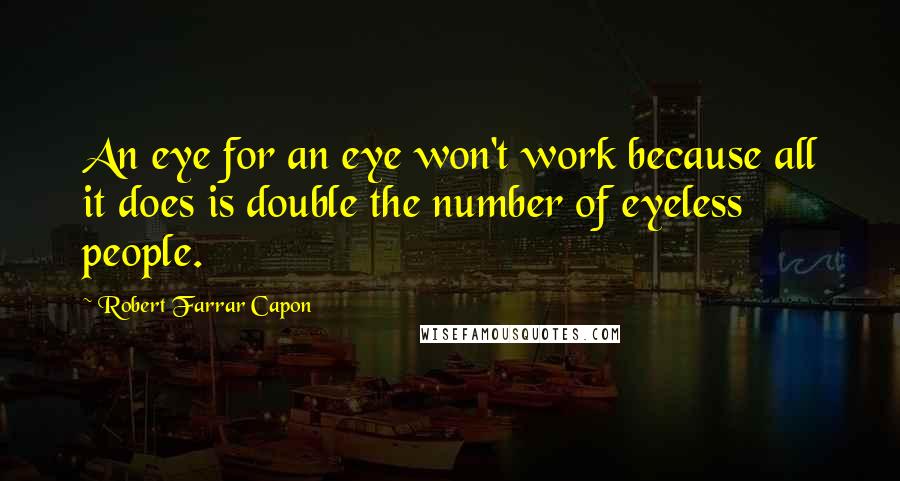 An eye for an eye won't work because all it does is double the number of eyeless people.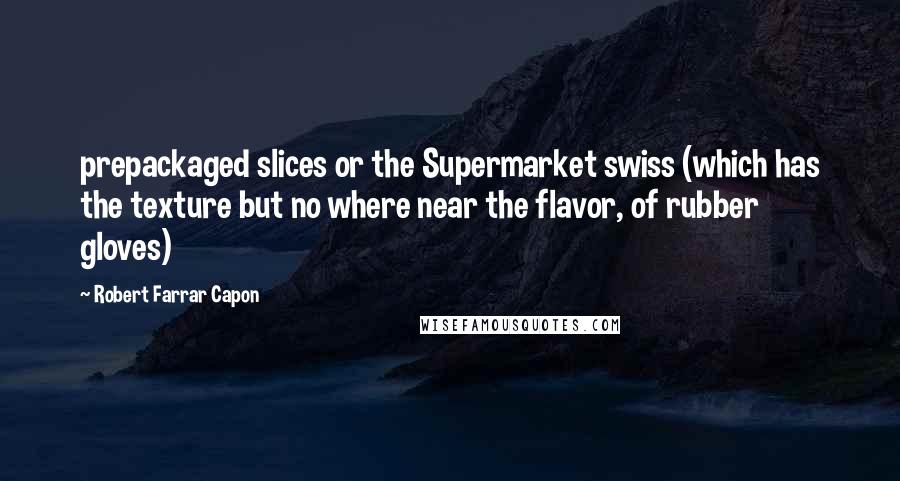 prepackaged slices or the Supermarket swiss (which has the texture but no where near the flavor, of rubber gloves)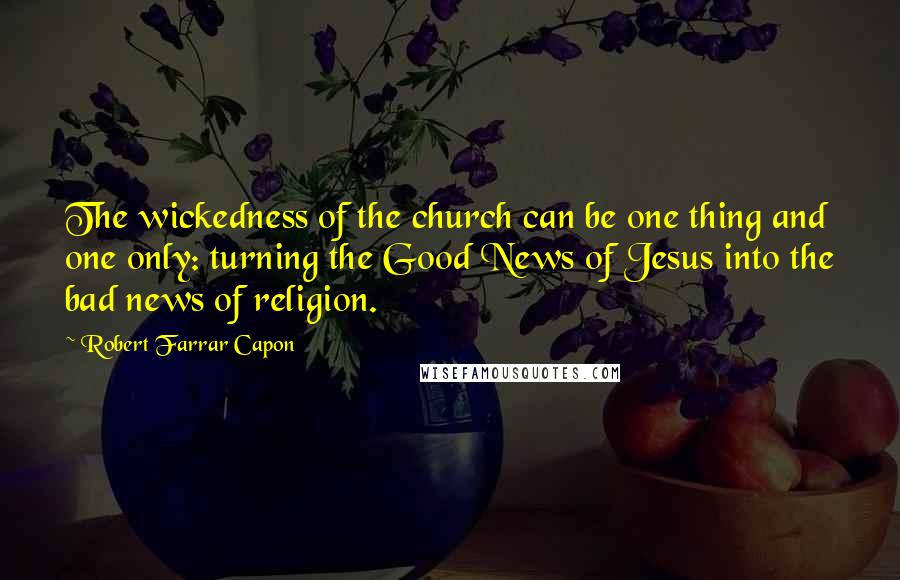 The wickedness of the church can be one thing and one only: turning the Good News of Jesus into the bad news of religion.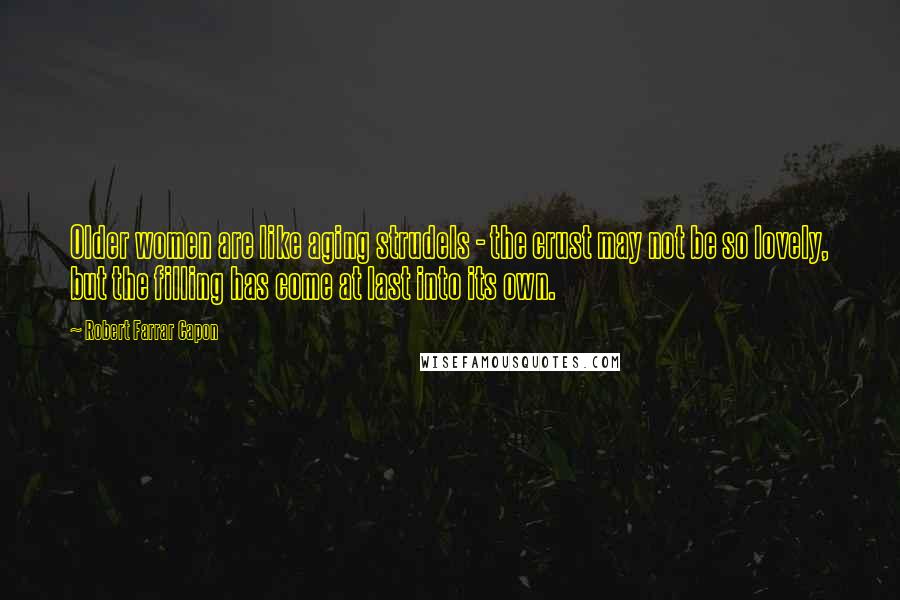 Older women are like aging strudels - the crust may not be so lovely, but the filling has come at last into its own.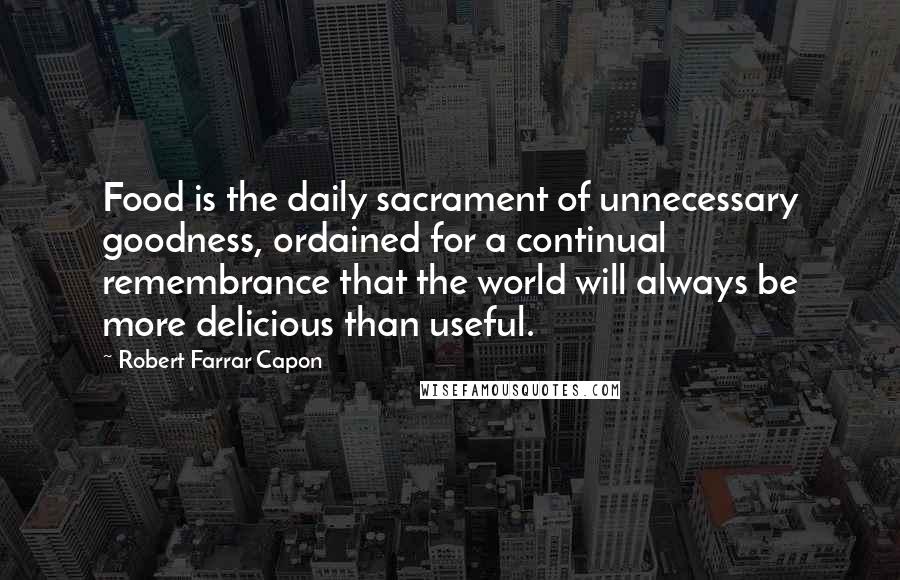 Food is the daily sacrament of unnecessary goodness, ordained for a continual remembrance that the world will always be more delicious than useful.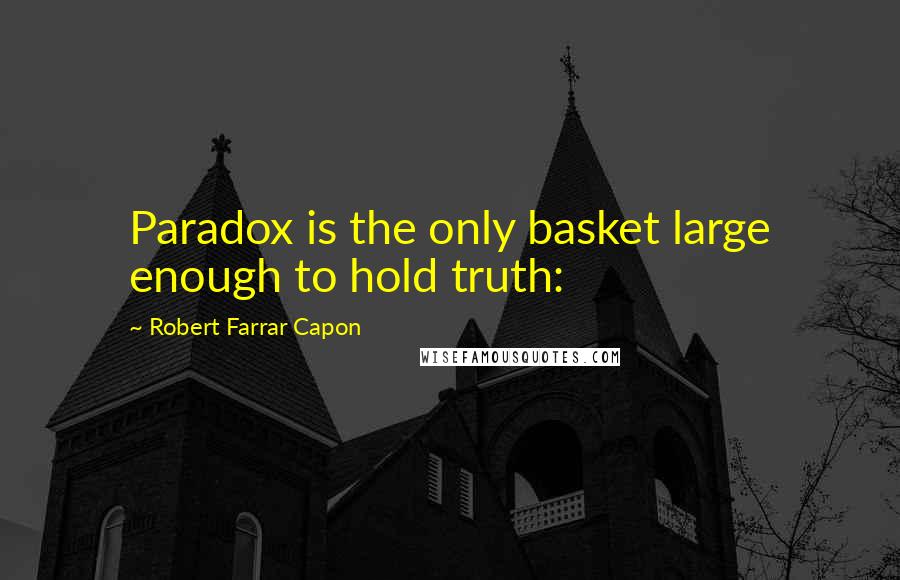 Paradox is the only basket large enough to hold truth: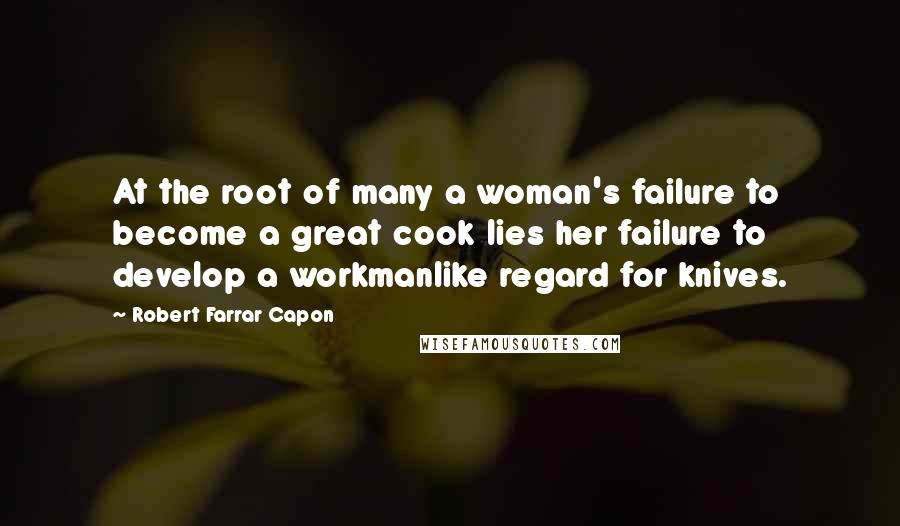 At the root of many a woman's failure to become a great cook lies her failure to develop a workmanlike regard for knives.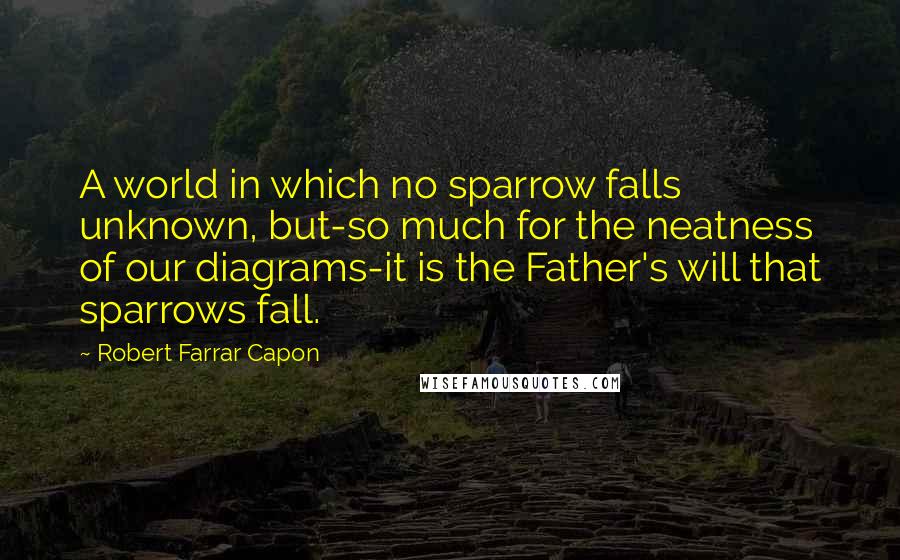 A world in which no sparrow falls unknown, but-so much for the neatness of our diagrams-it is the Father's will that sparrows fall.
Grace perennially waits for us to accept our destruction and, in that acceptance, to discover the power of the Resurrection and the Life.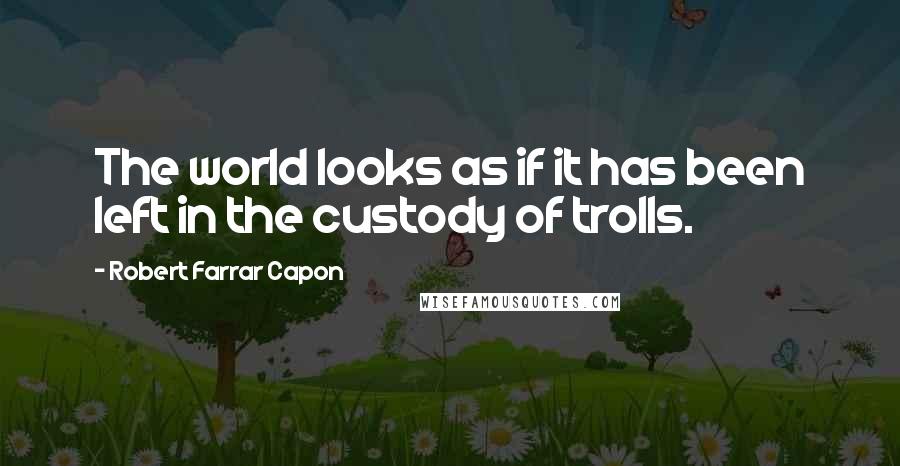 The world looks as if it has been left in the custody of trolls.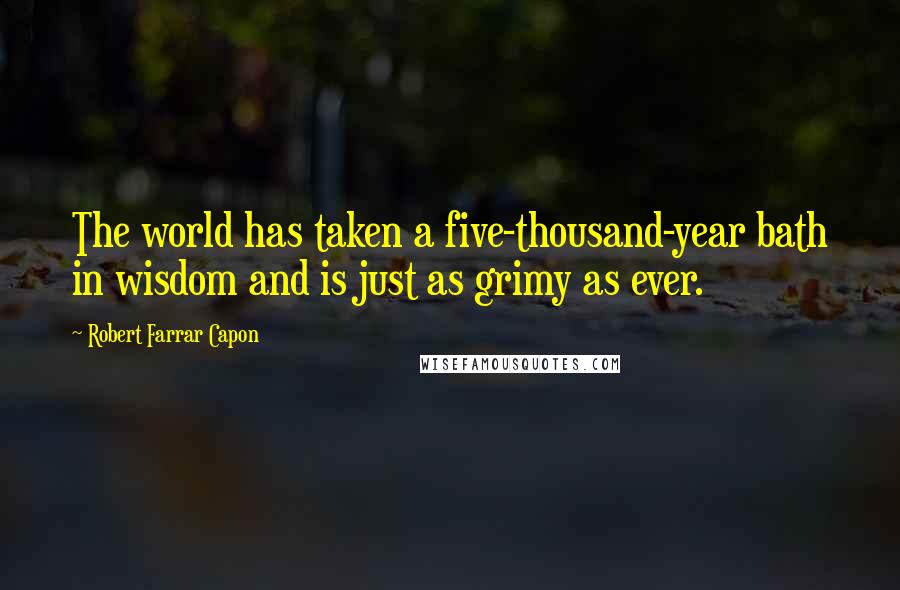 The world has taken a five-thousand-year bath in wisdom and is just as grimy as ever.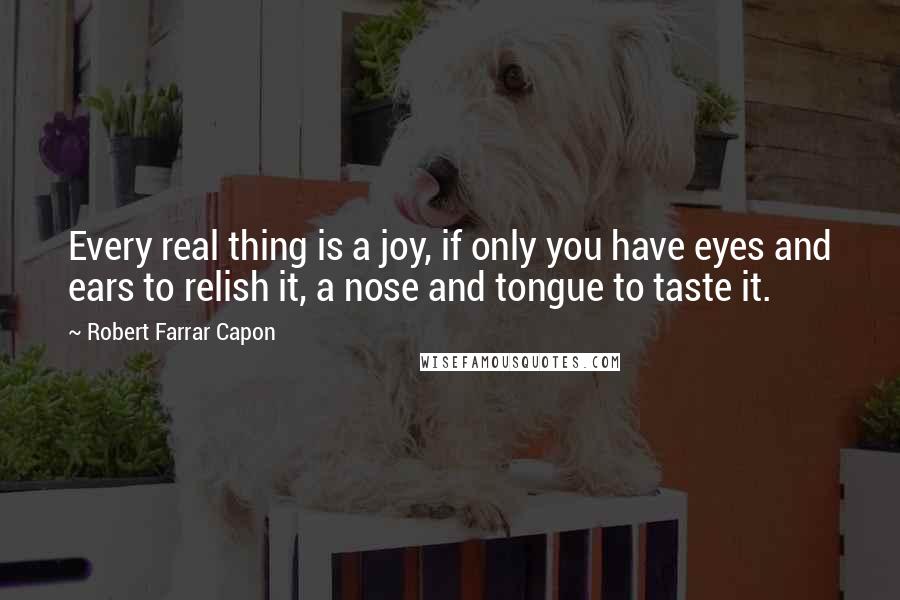 Every real thing is a joy, if only you have eyes and ears to relish it, a nose and tongue to taste it.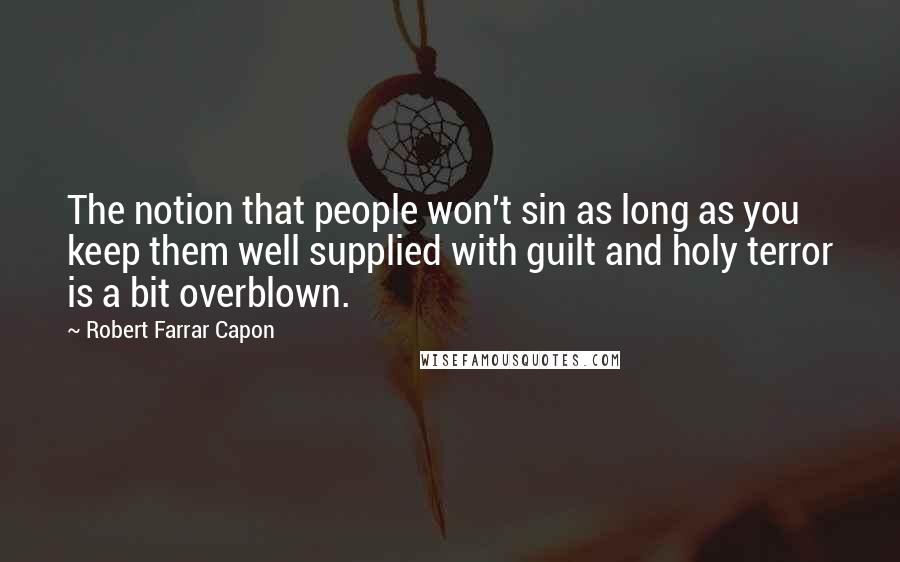 The notion that people won't sin as long as you keep them well supplied with guilt and holy terror is a bit overblown.