Robert Dunbar Quotes
Top 12 wise famous quotes and sayings by Robert Dunbar
Robert Dunbar Famous Quotes & Sayings
Discover top inspirational quotes from Robert Dunbar on Wise Famous Quotes.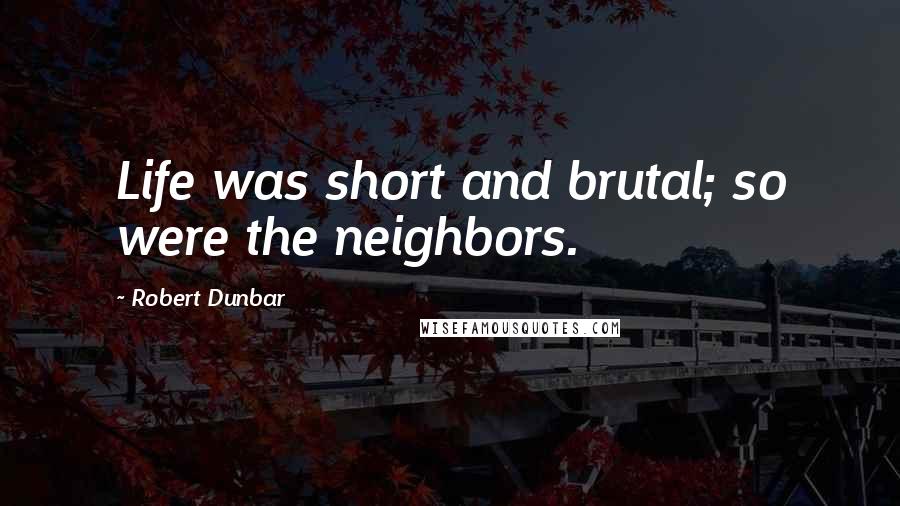 Life was short and brutal; so were the neighbors.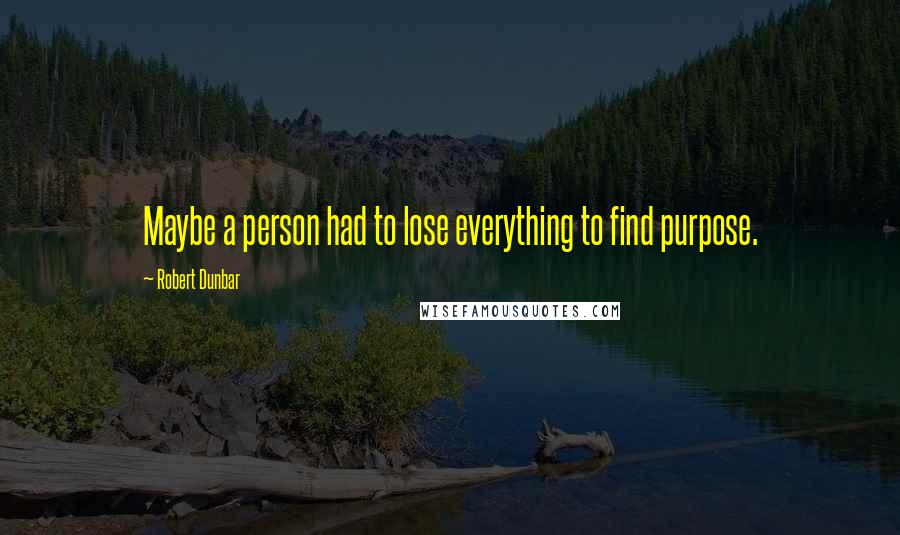 Maybe a person had to lose everything to find purpose.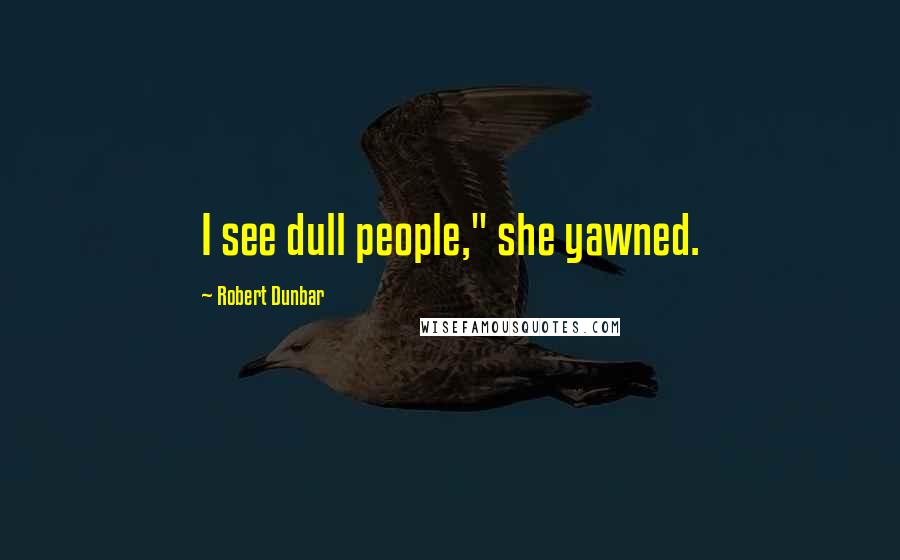 I see dull people," she yawned.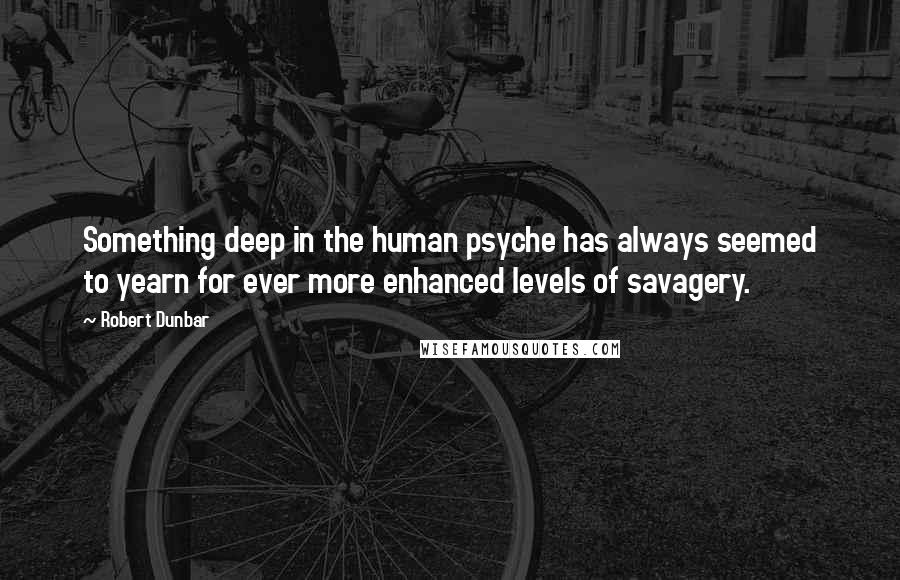 Something deep in the human psyche has always seemed to yearn for ever more enhanced levels of savagery.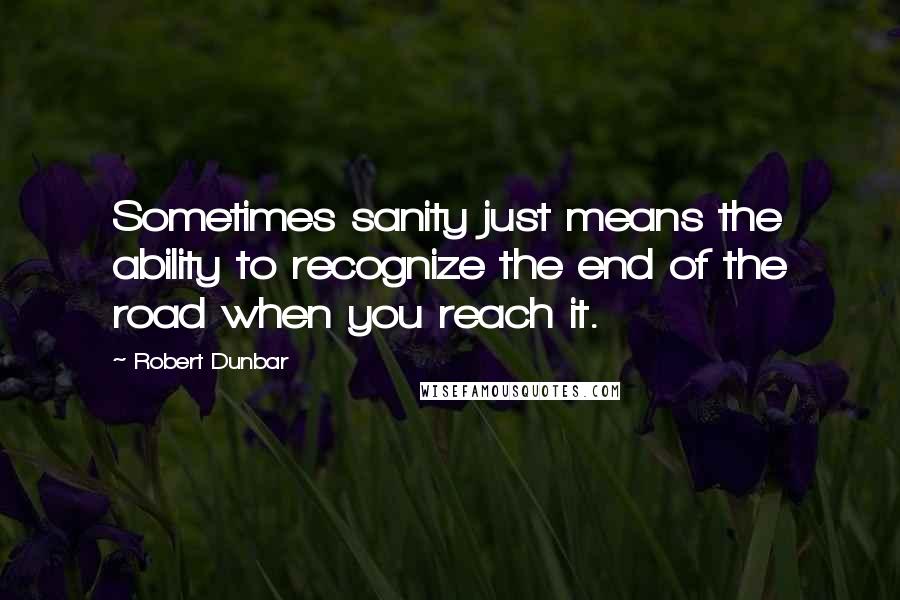 Sometimes sanity just means the ability to recognize the end of the road when you reach it.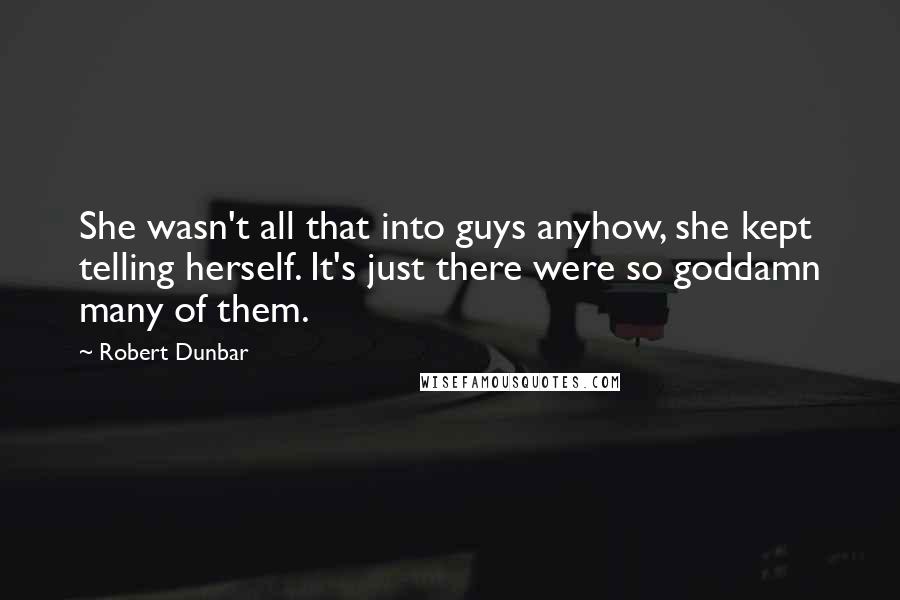 She wasn't all that into guys anyhow, she kept telling herself. It's just there were so goddamn many of them.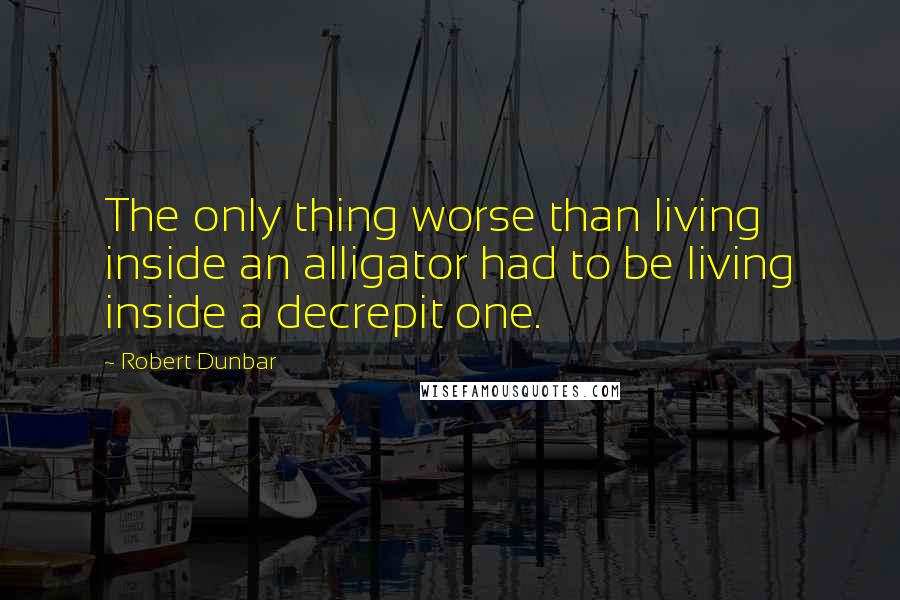 The only thing worse than living inside an alligator had to be living inside a decrepit one.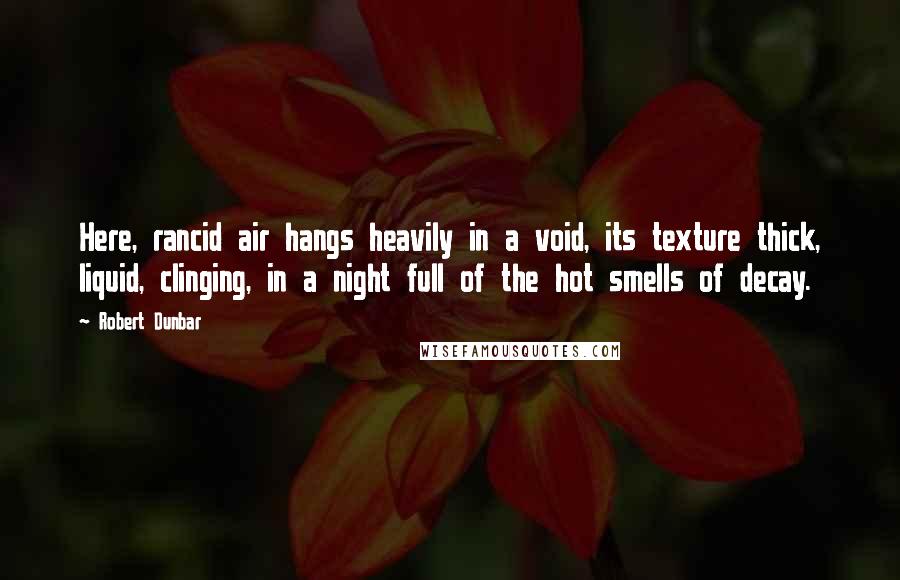 Here, rancid air hangs heavily in a void, its texture thick, liquid, clinging, in a night full of the hot smells of decay.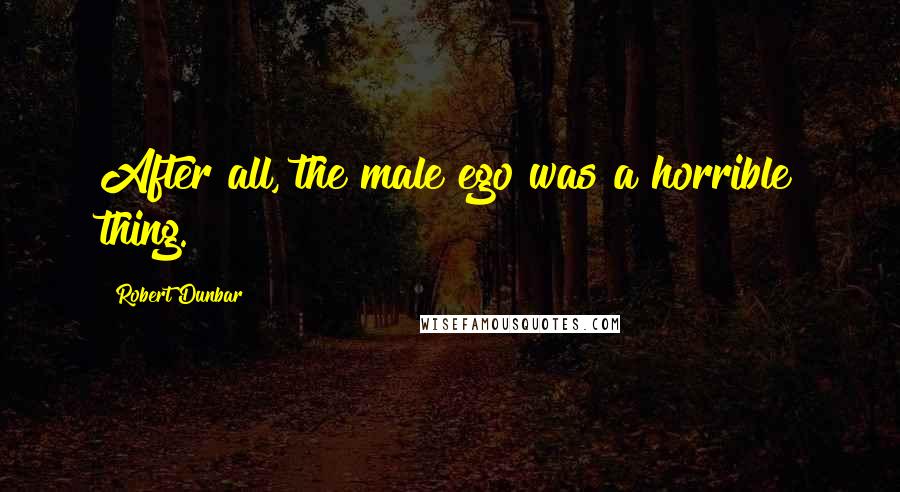 After all, the male ego was a horrible thing.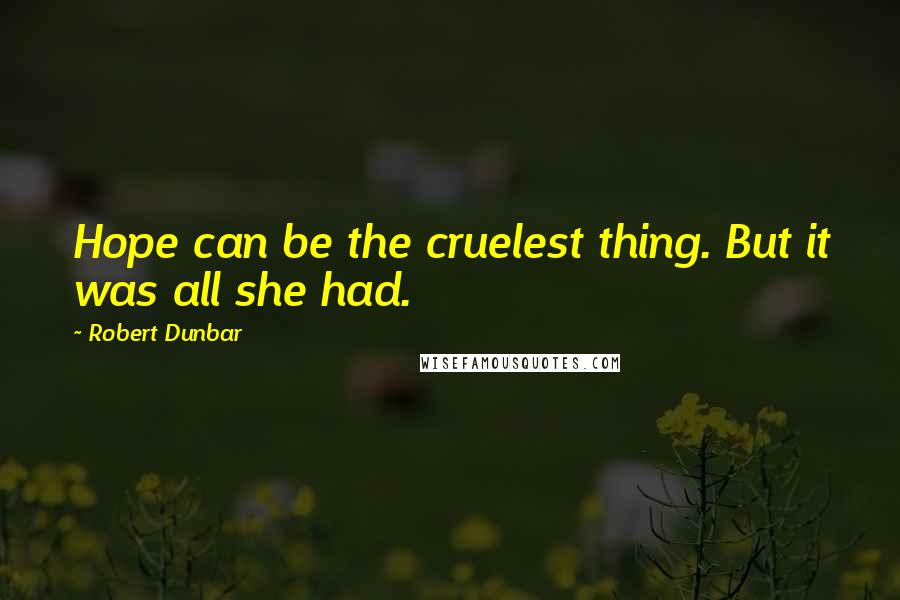 Hope can be the cruelest thing. But it was all she had.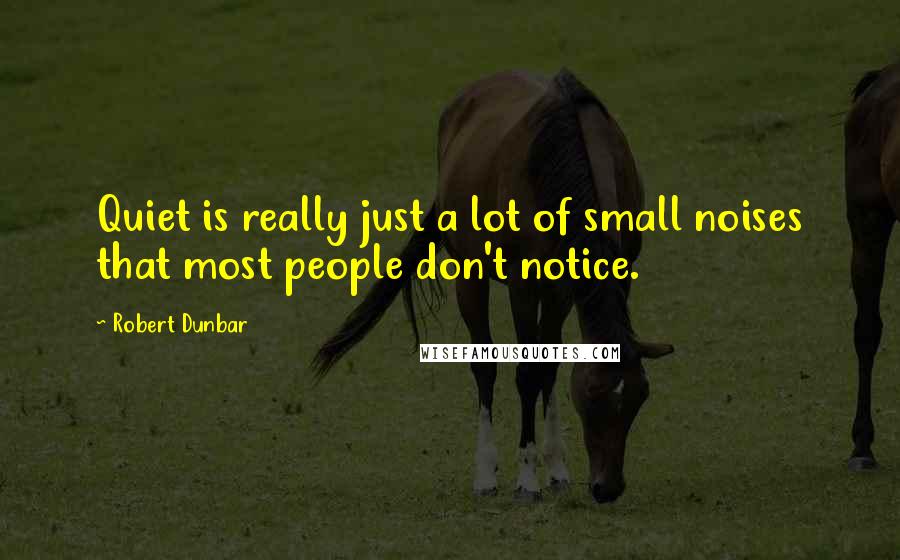 Quiet is really just a lot of small noises that most people don't notice.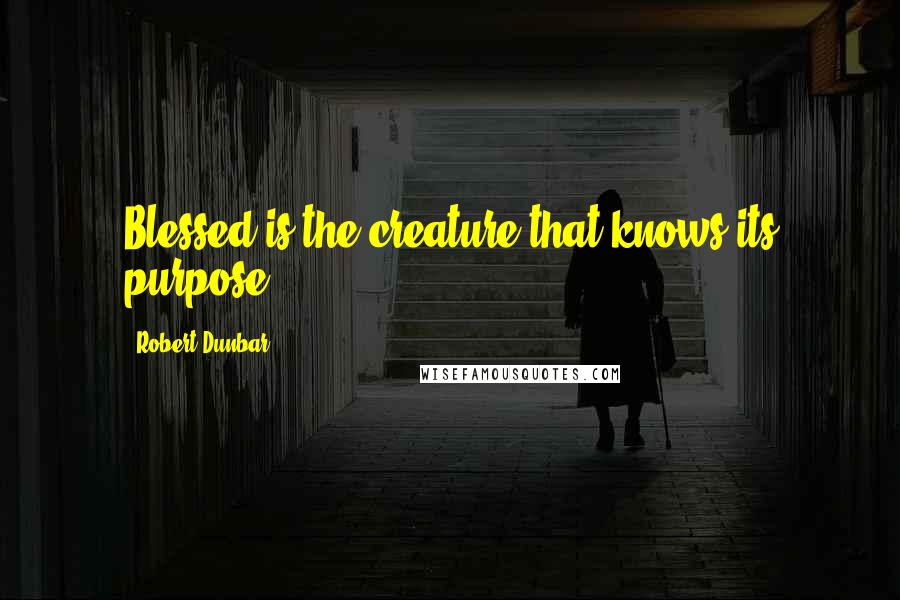 Blessed is the creature that knows its purpose. *