Rita Williams-Garcia Quotes
Top 10 wise famous quotes and sayings by Rita Williams-Garcia
Rita Williams-Garcia Famous Quotes & Sayings
Discover top inspirational quotes from Rita Williams-Garcia on Wise Famous Quotes.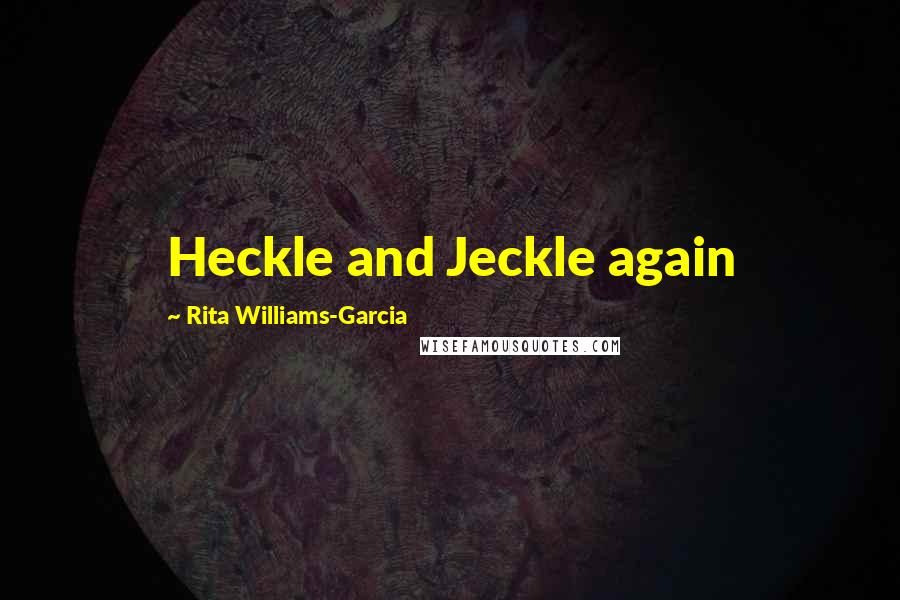 Heckle and Jeckle again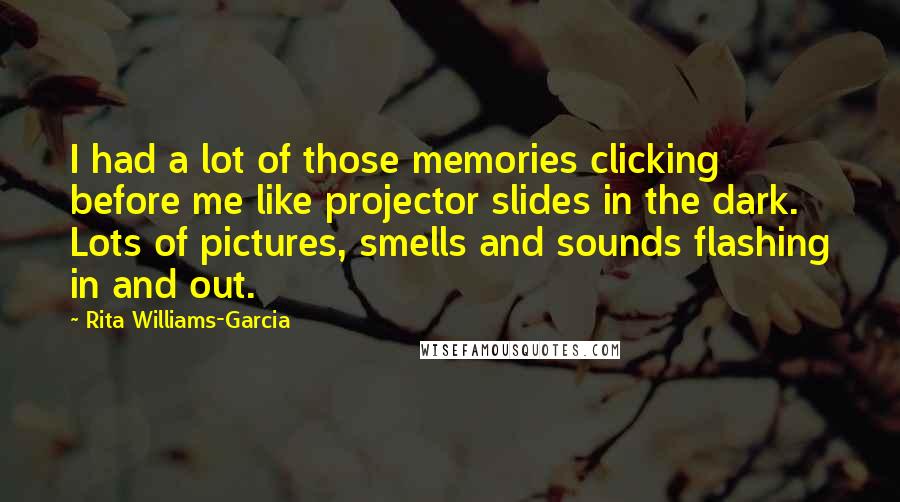 I had a lot of those memories clicking before me like projector slides in the dark. Lots of pictures, smells and sounds flashing in and out.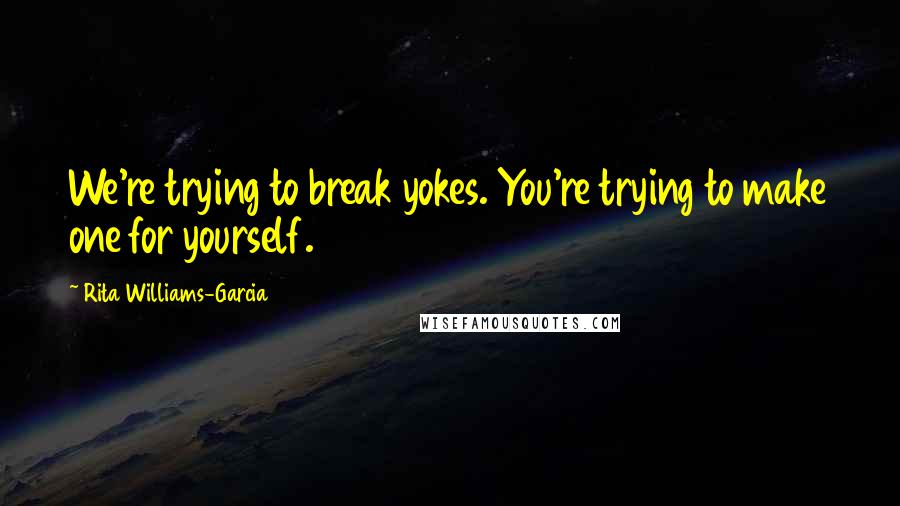 We're trying to break yokes. You're trying to make one for yourself.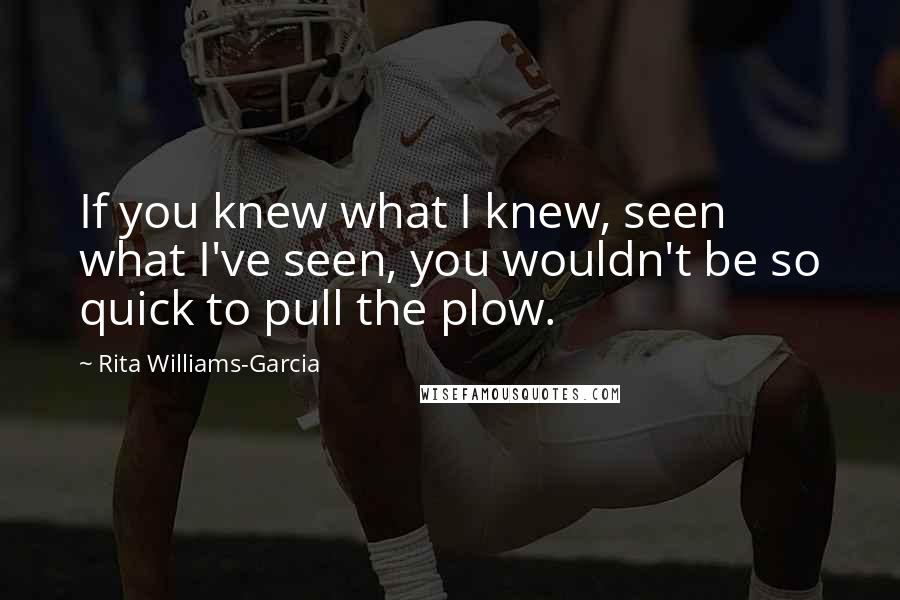 If you knew what I knew, seen what I've seen, you wouldn't be so quick to pull the plow.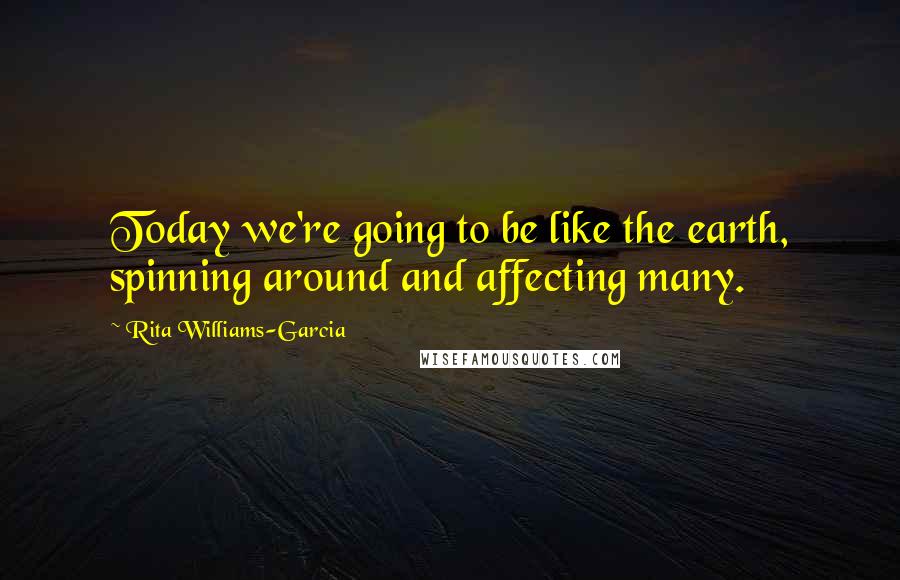 Today we're going to be like the earth, spinning around and affecting many.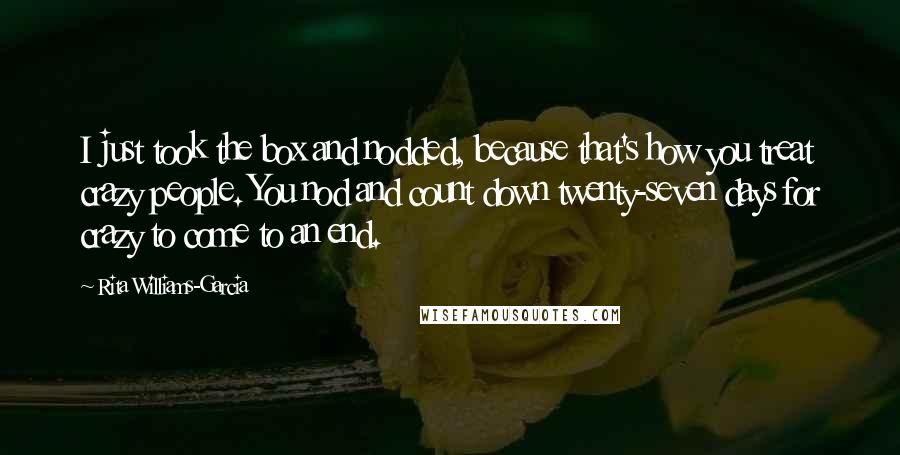 I just took the box and nodded, because that's how you treat crazy people. You nod and count down twenty-seven days for crazy to come to an end.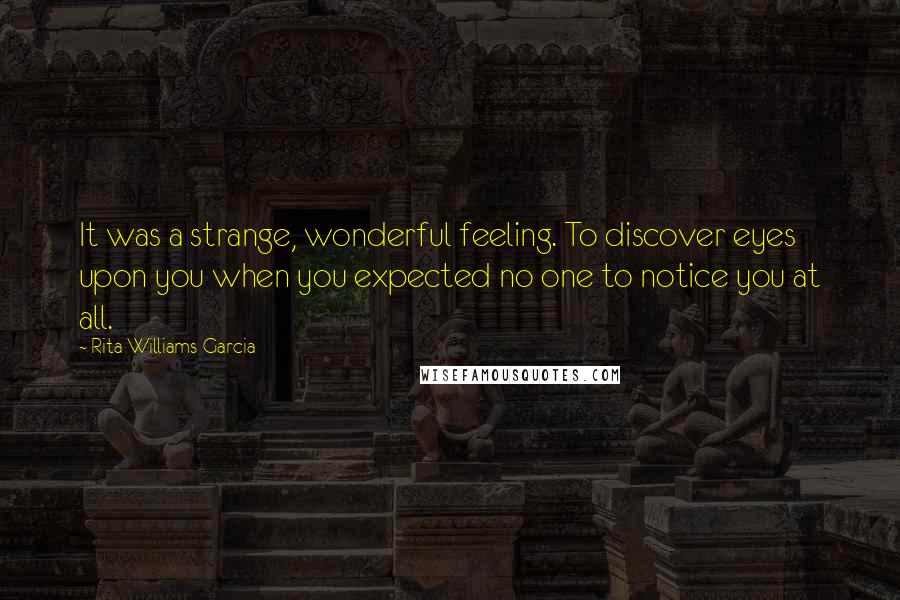 It was a strange, wonderful feeling. To discover eyes upon you when you expected no one to notice you at all.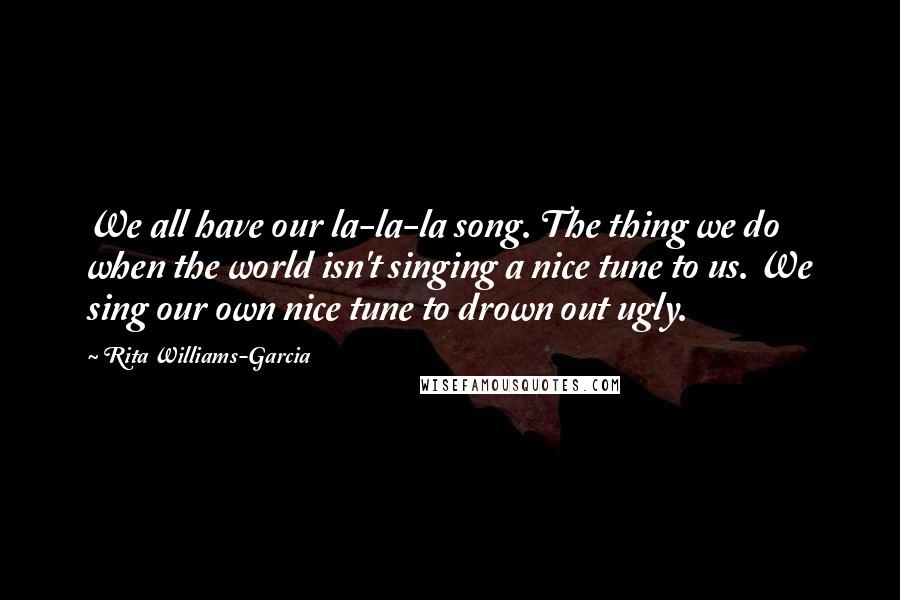 We all have our la-la-la song. The thing we do when the world isn't singing a nice tune to us. We sing our own nice tune to drown out ugly.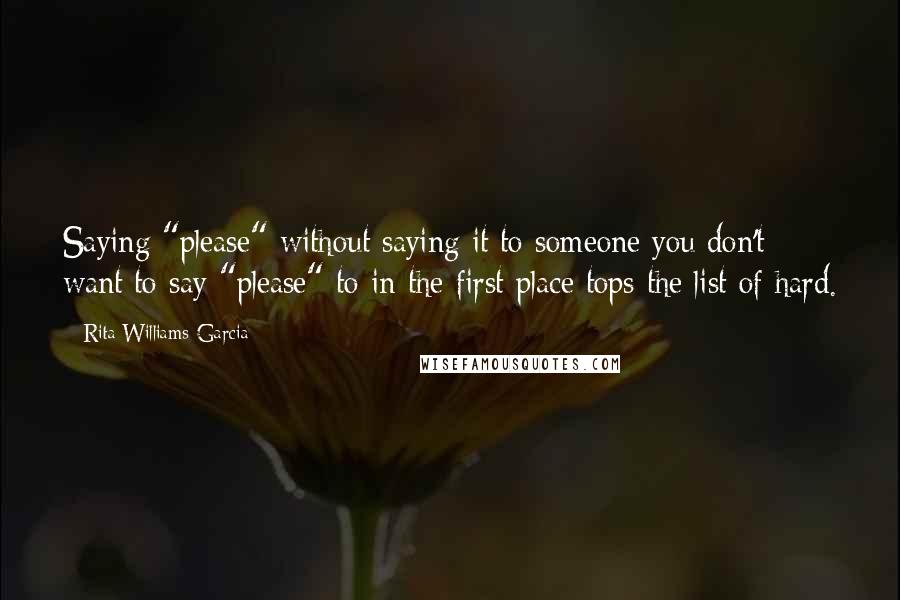 Saying "please" without saying it to someone you don't want to say "please" to in the first place tops the list of hard.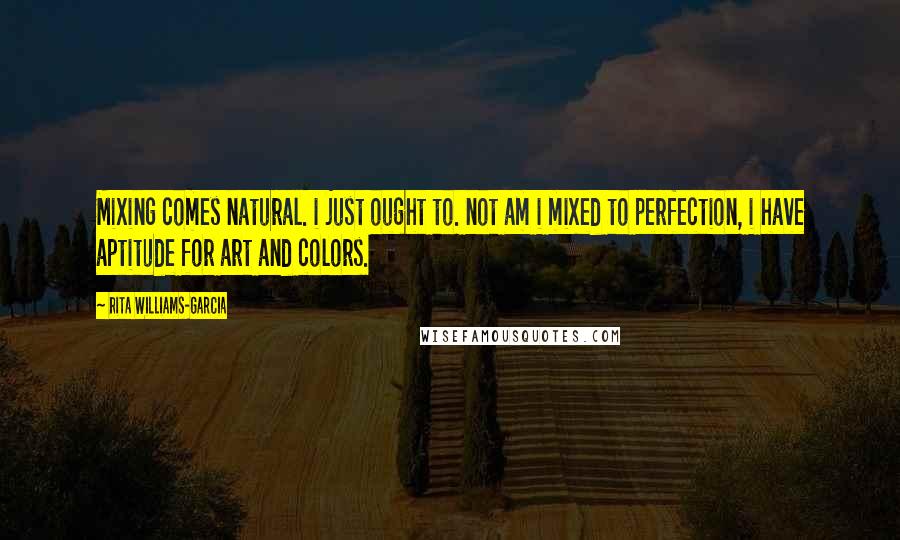 Mixing comes natural. i just ought to. not am i mixed to perfection, i have aptitude for art and colors.