Richard Preston Quotes
Top 30 wise famous quotes and sayings by Richard Preston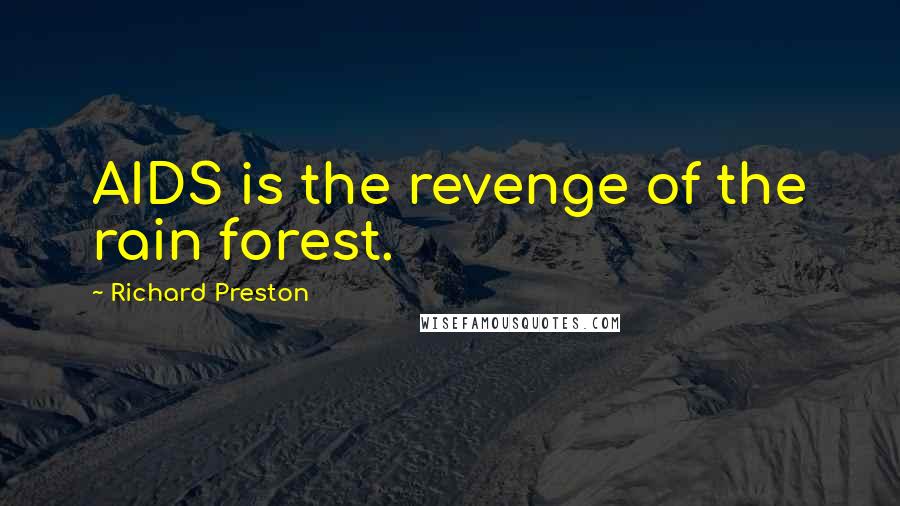 AIDS is the revenge of the rain forest.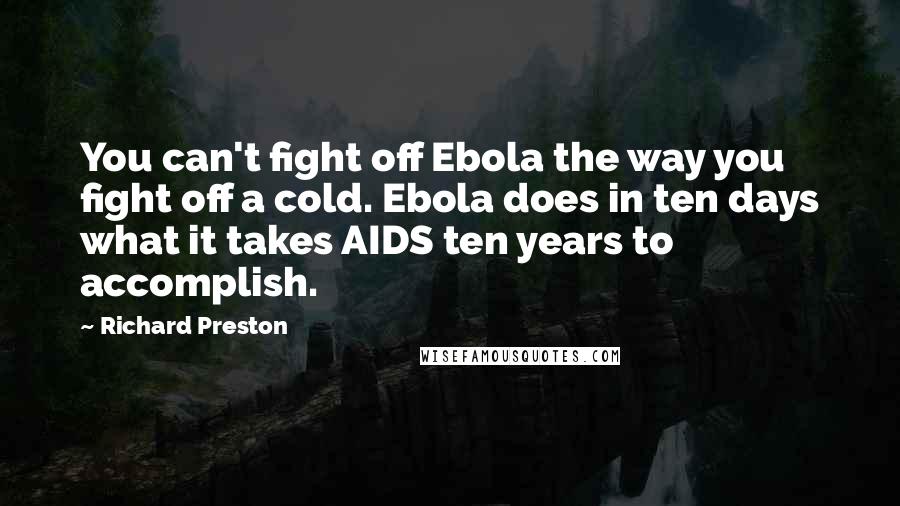 You can't fight off Ebola the way you fight off a cold. Ebola does in ten days what it takes AIDS ten years to accomplish.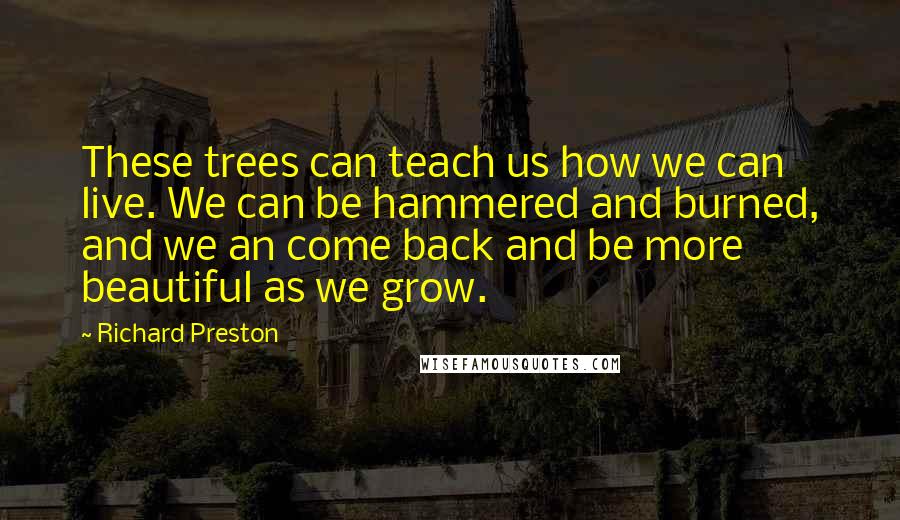 These trees can teach us how we can live. We can be hammered and burned, and we an come back and be more beautiful as we grow.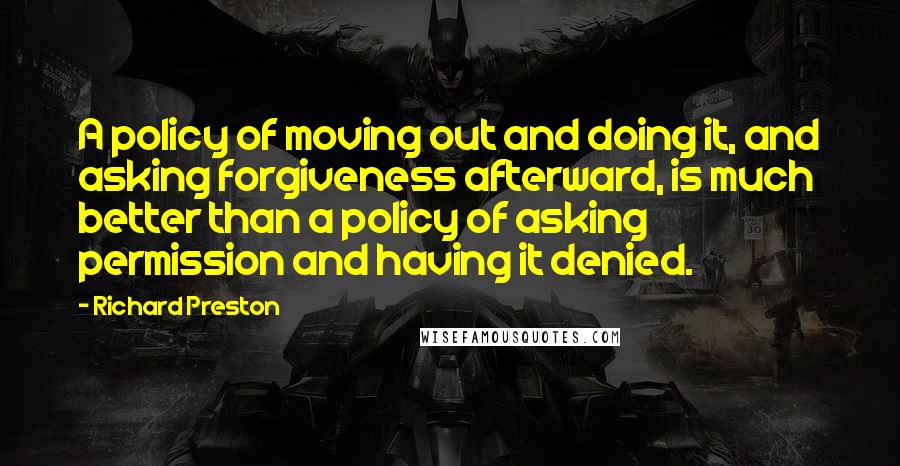 A policy of moving out and doing it, and asking forgiveness afterward, is much better than a policy of asking permission and having it denied.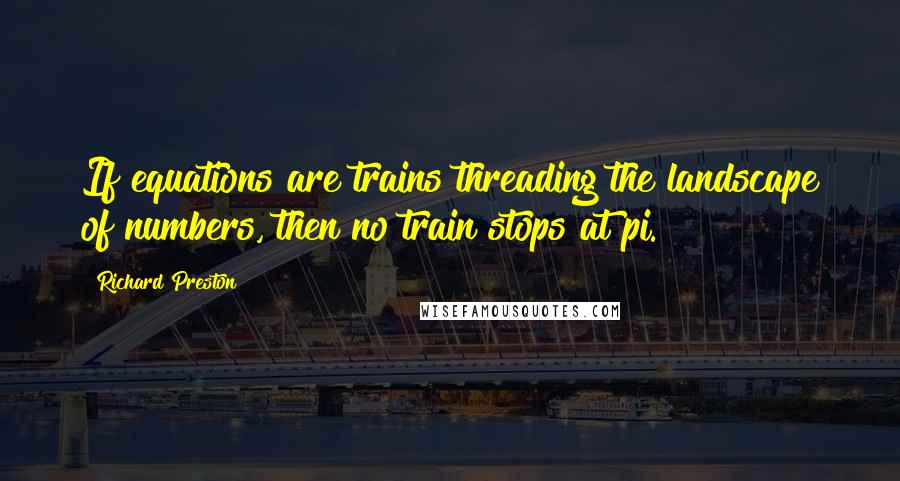 If equations are trains threading the landscape of numbers, then no train stops at pi.
He liked the loneliness of inner space, the sense of being forgotten by the world.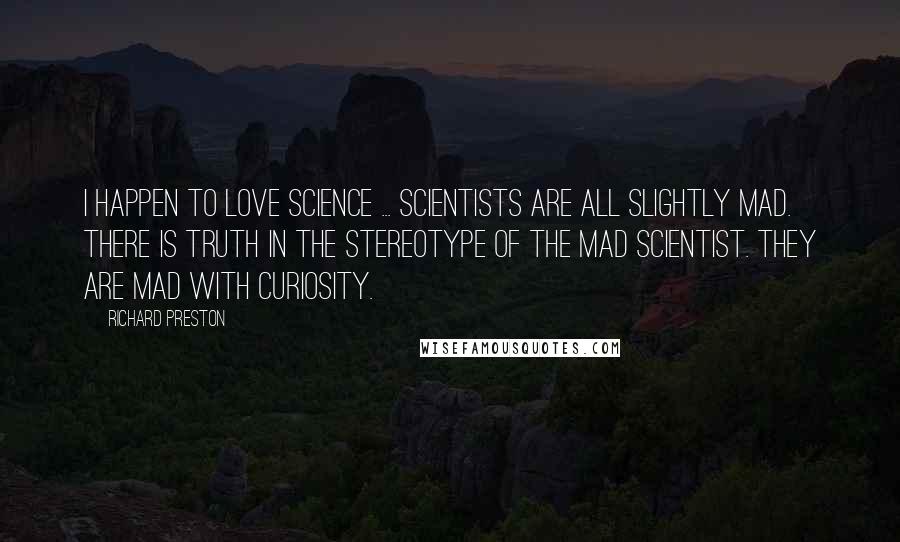 I happen to love science ... Scientists are all slightly mad. There is truth in the stereotype of the mad scientist. They are mad with curiosity.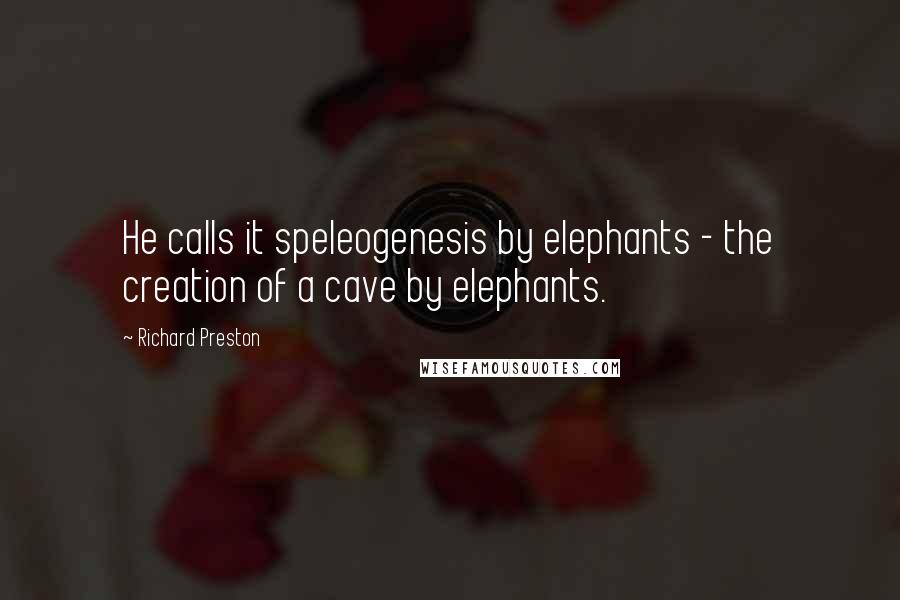 He calls it speleogenesis by elephants - the creation of a cave by elephants.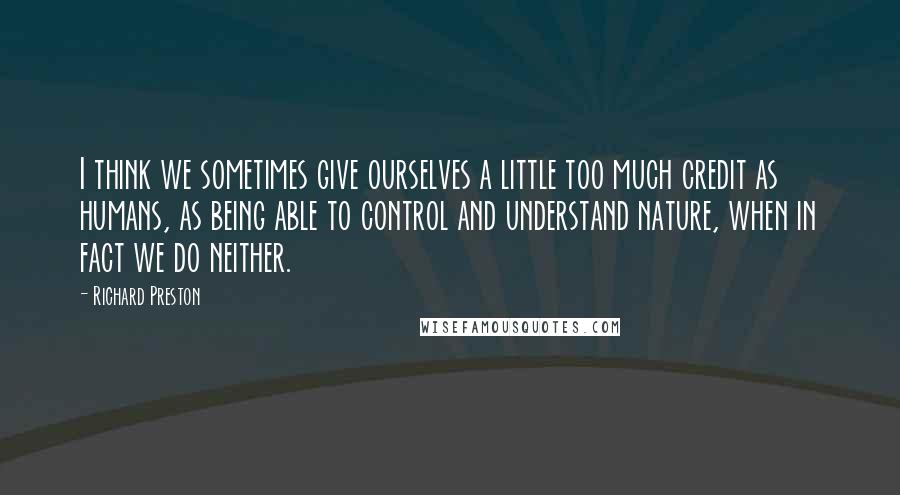 I think we sometimes give ourselves a little too much credit as humans, as being able to control and understand nature, when in fact we do neither.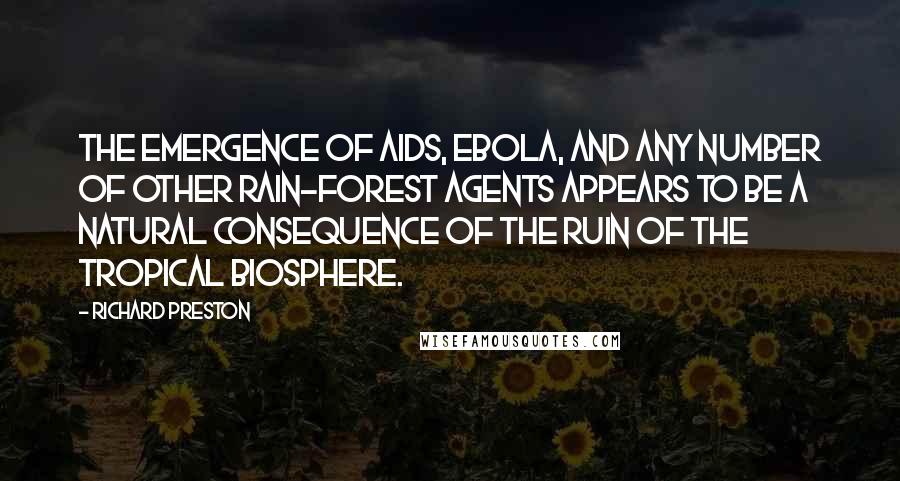 The emergence of AIDS, Ebola, and any number of other rain-forest agents appears to be a natural consequence of the ruin of the tropical biosphere.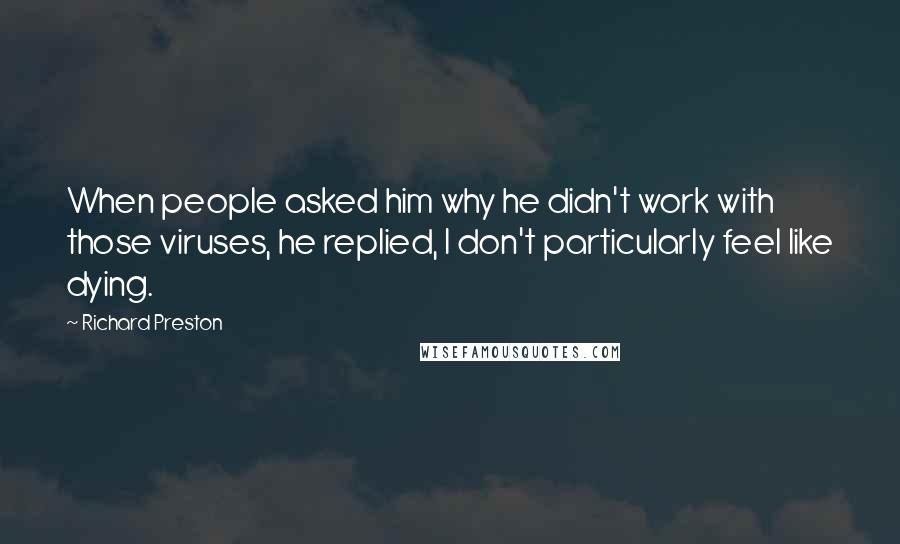 When people asked him why he didn't work with those viruses, he replied, I don't particularly feel like dying.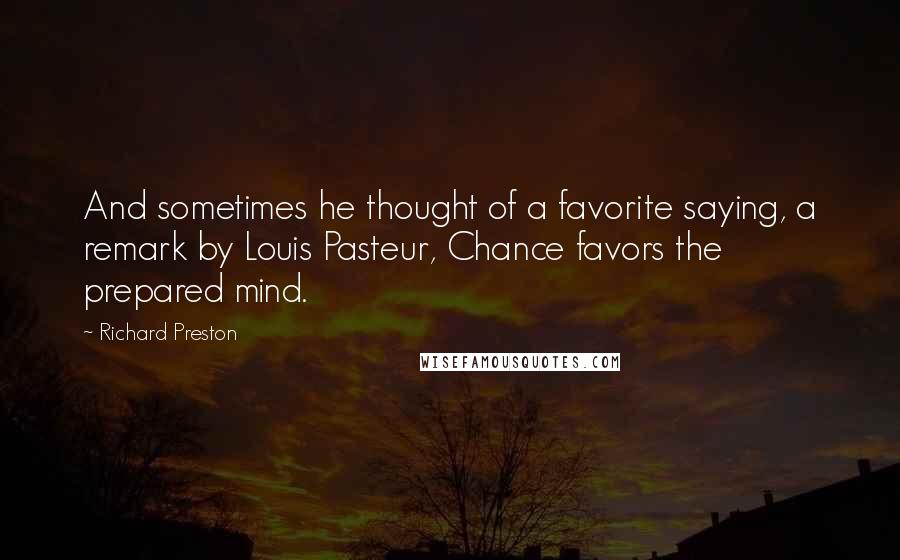 And sometimes he thought of a favorite saying, a remark by Louis Pasteur, Chance favors the prepared mind.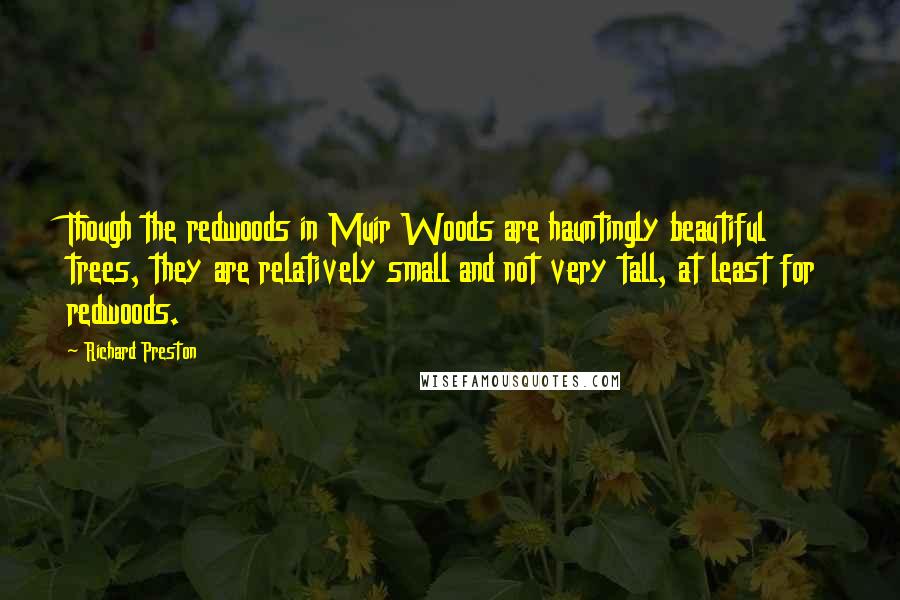 Though the redwoods in Muir Woods are hauntingly beautiful trees, they are relatively small and not very tall, at least for redwoods.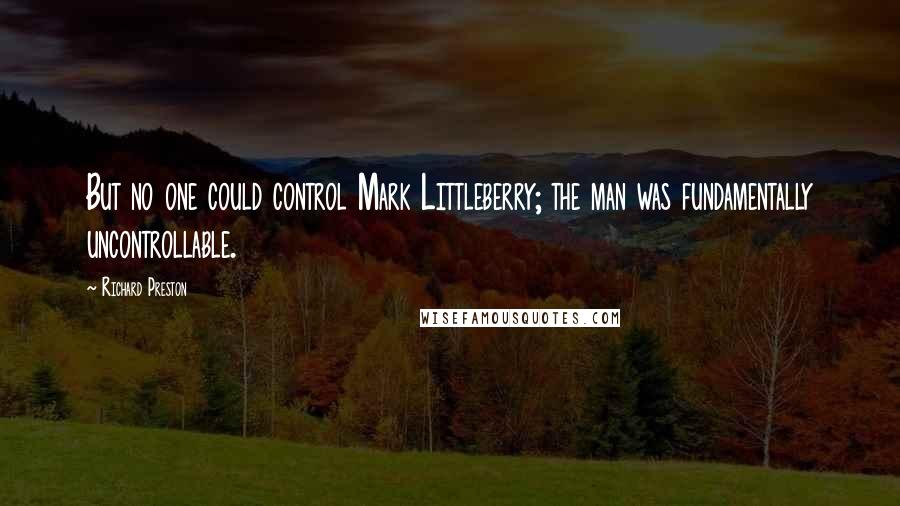 But no one could control Mark Littleberry; the man was fundamentally uncontrollable.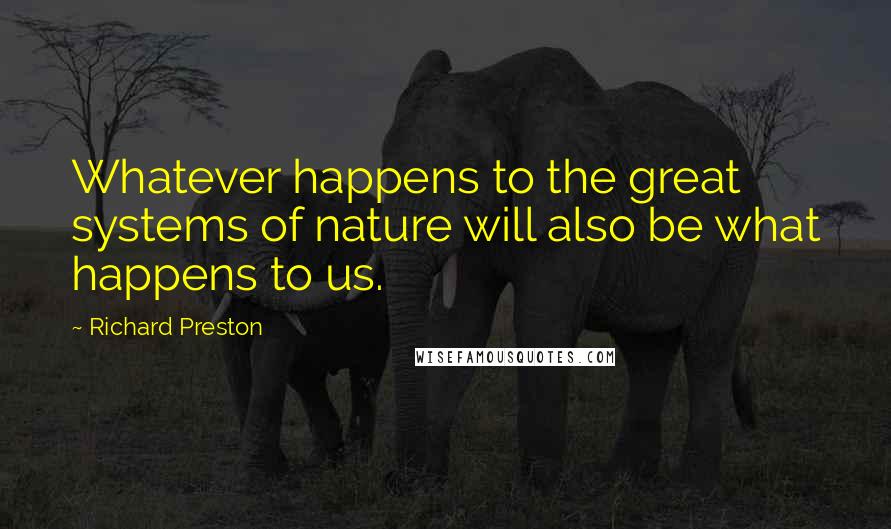 Whatever happens to the great systems of nature will also be what happens to us.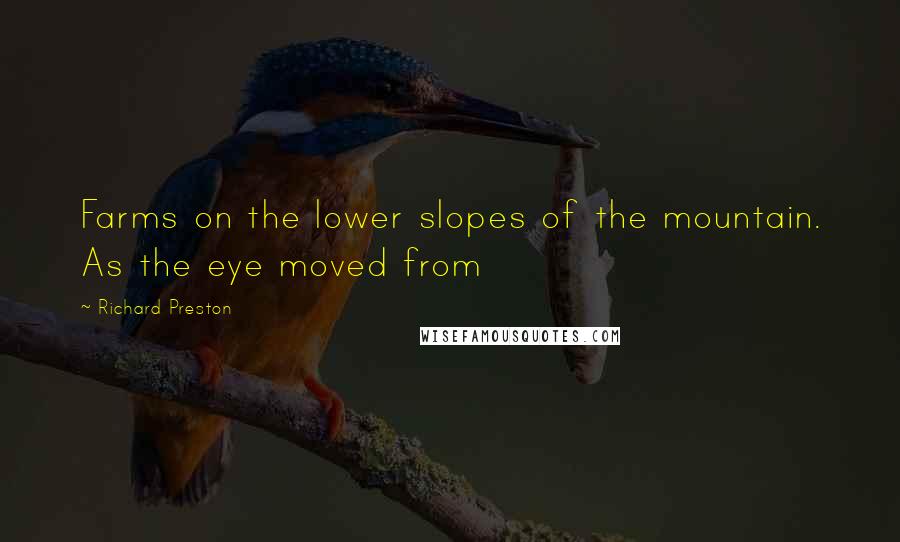 Farms on the lower slopes of the mountain. As the eye moved from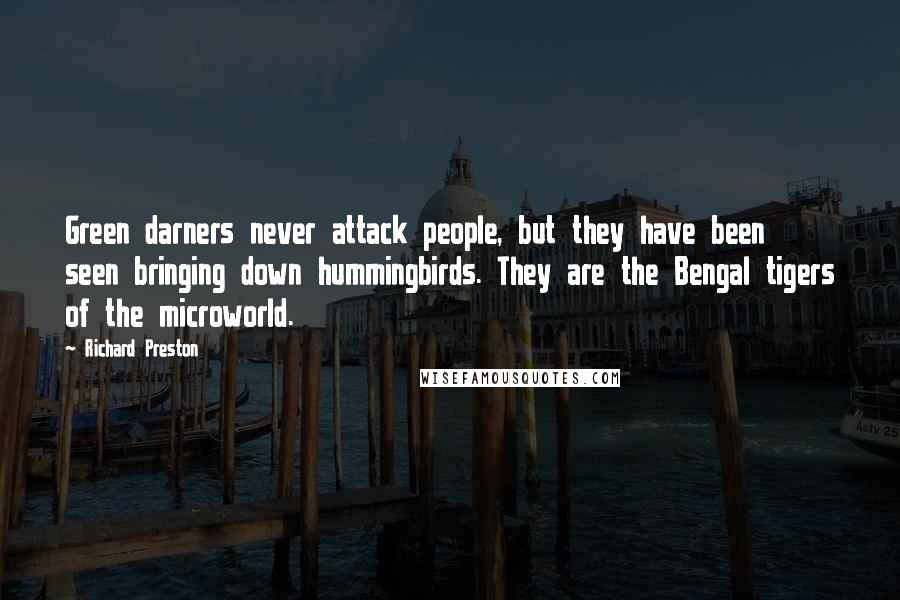 Green darners never attack people, but they have been seen bringing down hummingbirds. They are the Bengal tigers of the microworld.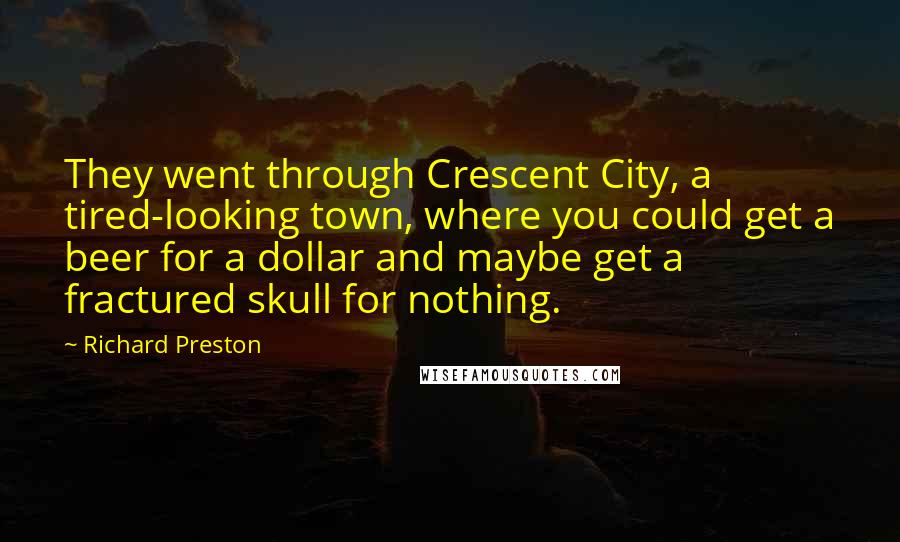 They went through Crescent City, a tired-looking town, where you could get a beer for a dollar and maybe get a fractured skull for nothing.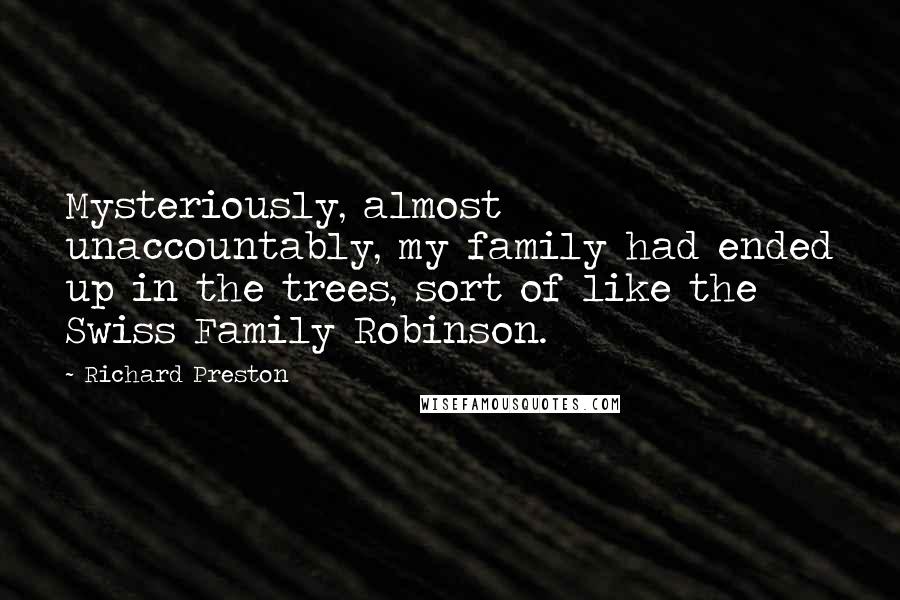 Mysteriously, almost unaccountably, my family had ended up in the trees, sort of like the Swiss Family Robinson.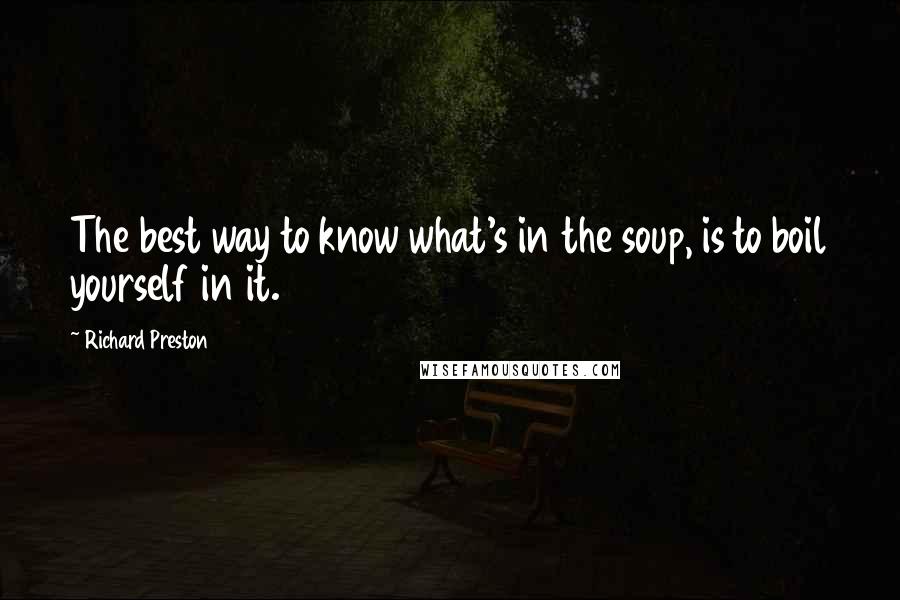 The best way to know what's in the soup, is to boil yourself in it.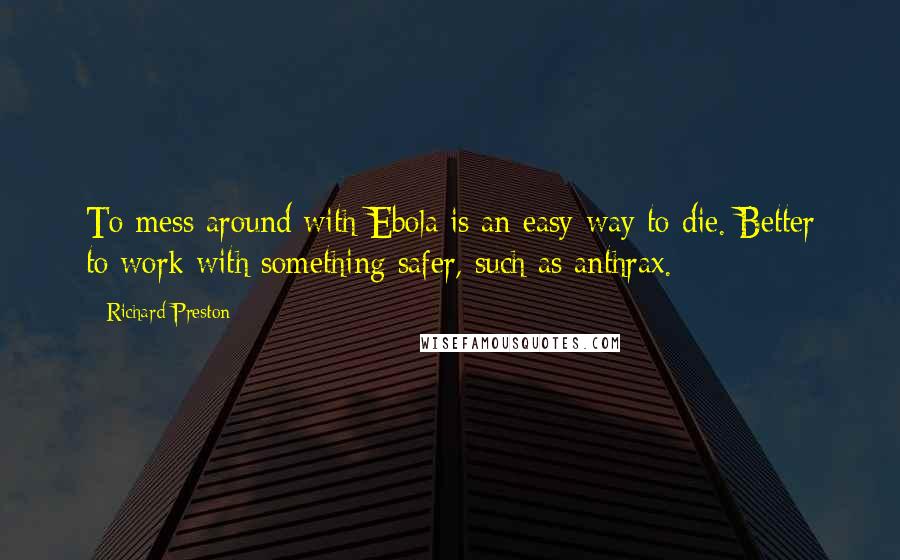 To mess around with Ebola is an easy way to die. Better to work with something safer, such as anthrax.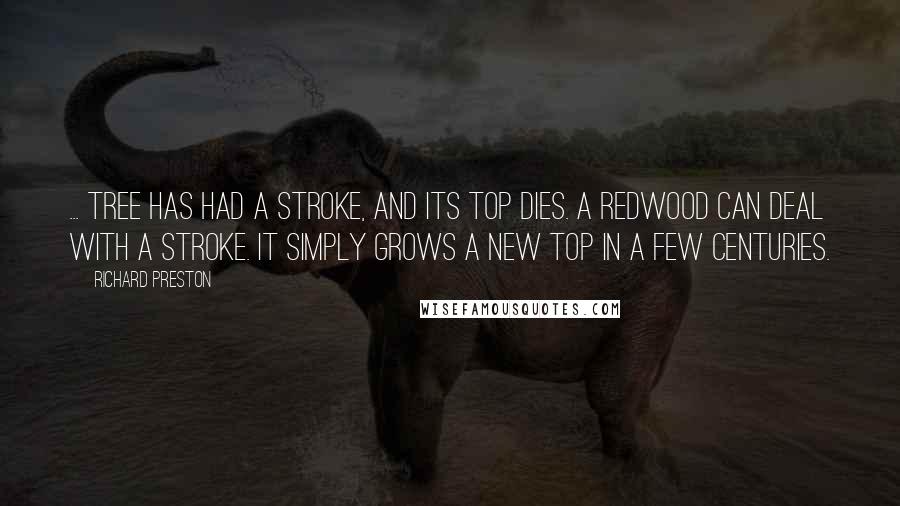 ... tree has had a stroke, and its top dies. A redwood can deal with a stroke. It simply grows a new top in a few centuries.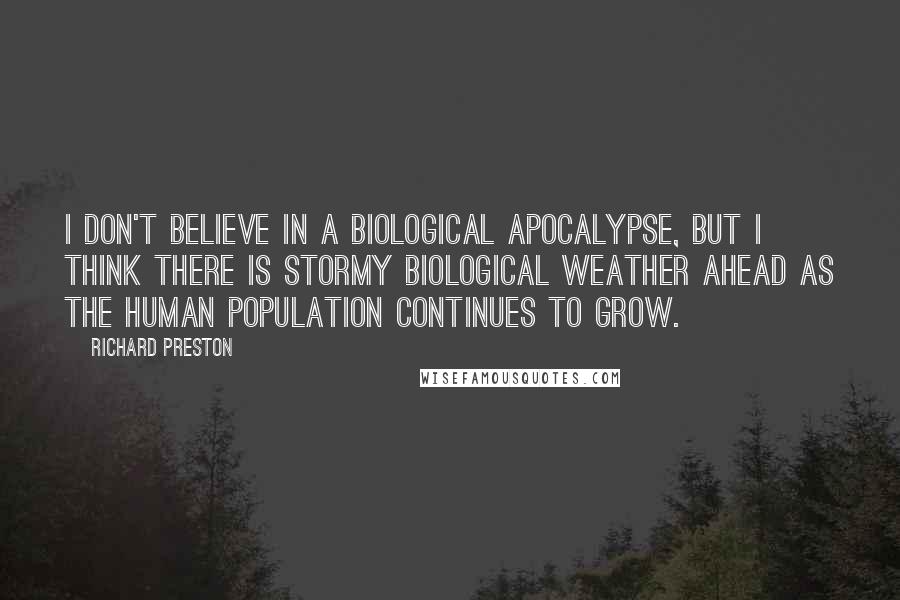 I don't believe in a biological apocalypse, but I think there is stormy biological weather ahead as the human population continues to grow.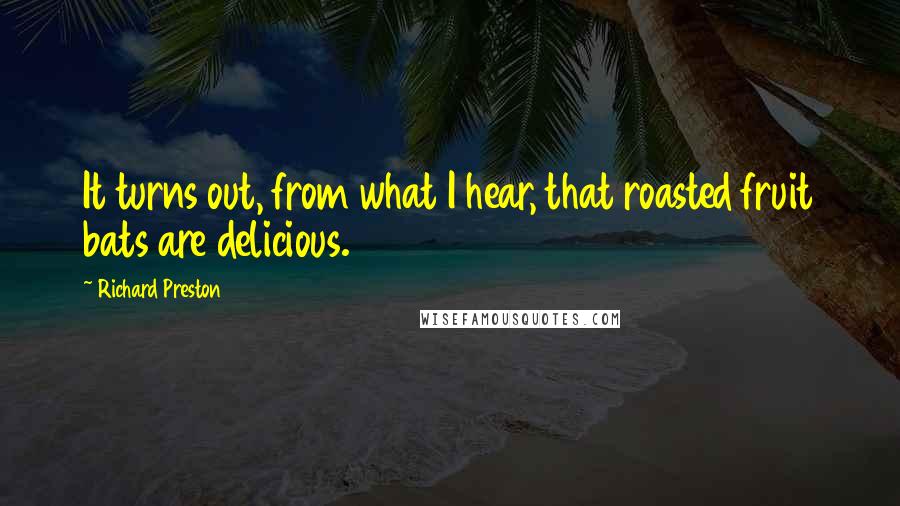 It turns out, from what I hear, that roasted fruit bats are delicious.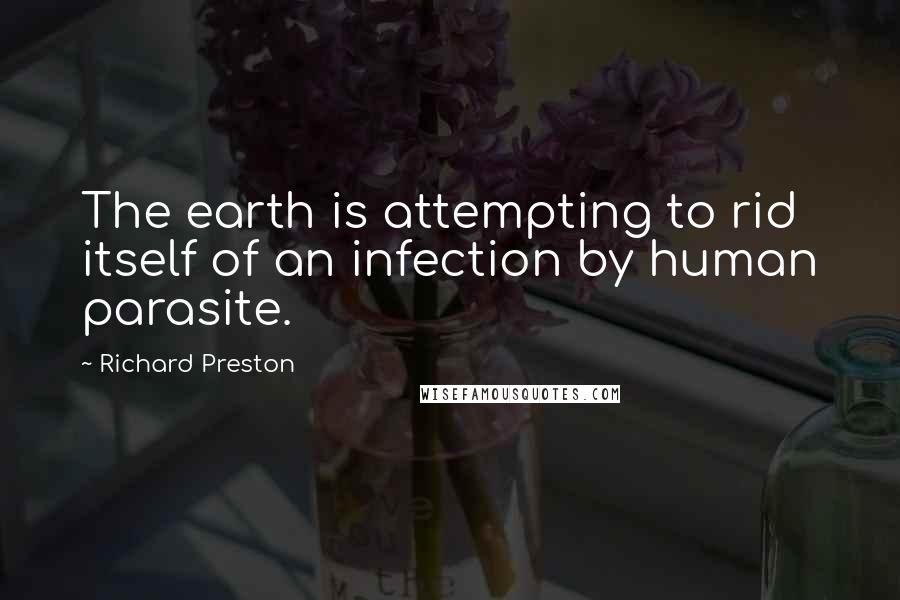 The earth is attempting to rid itself of an infection by human parasite.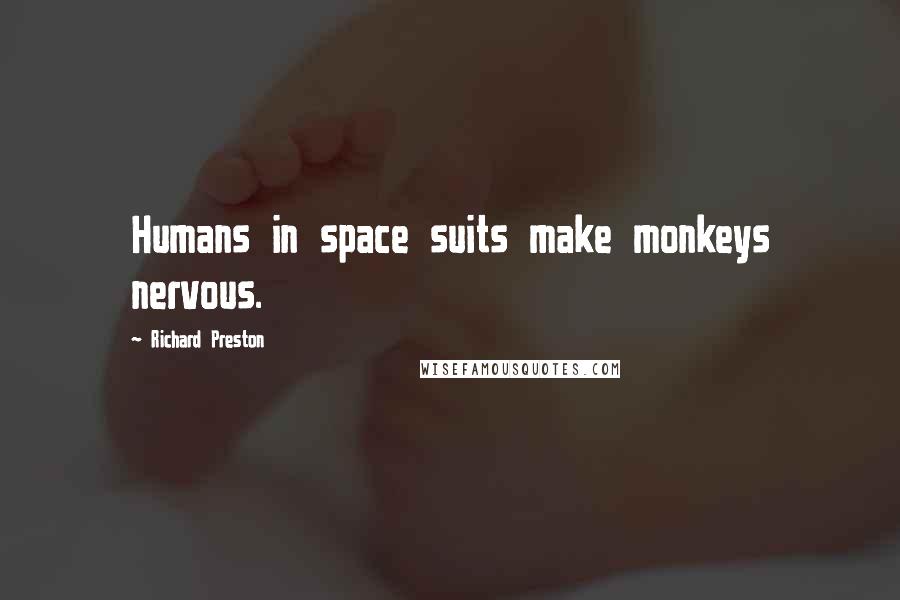 Humans in space suits make monkeys nervous.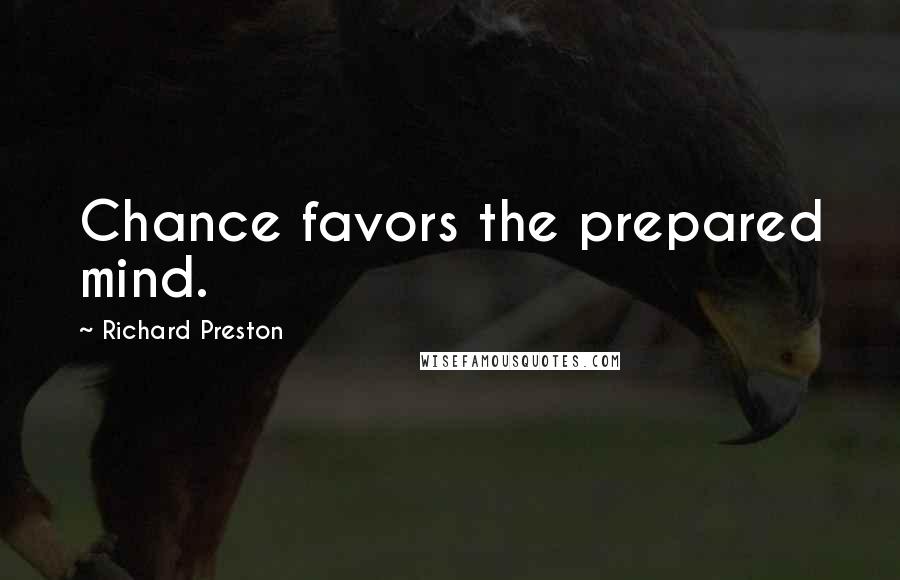 Chance favors the prepared mind.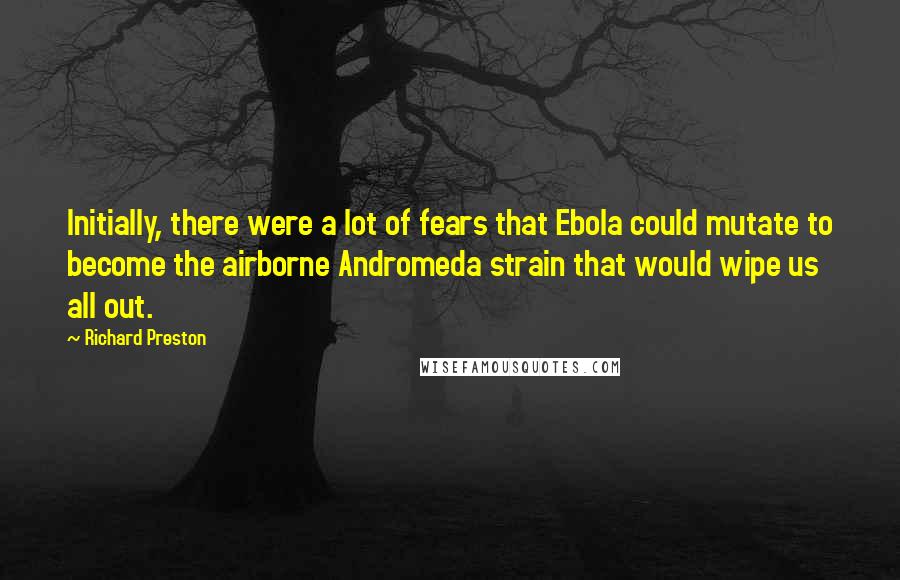 Initially, there were a lot of fears that Ebola could mutate to become the airborne Andromeda strain that would wipe us all out.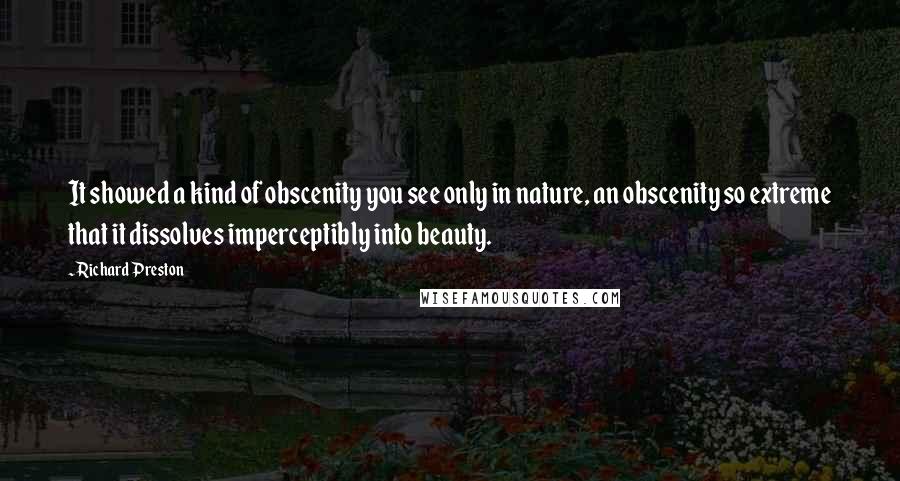 It showed a kind of obscenity you see only in nature, an obscenity so extreme that it dissolves imperceptibly into beauty.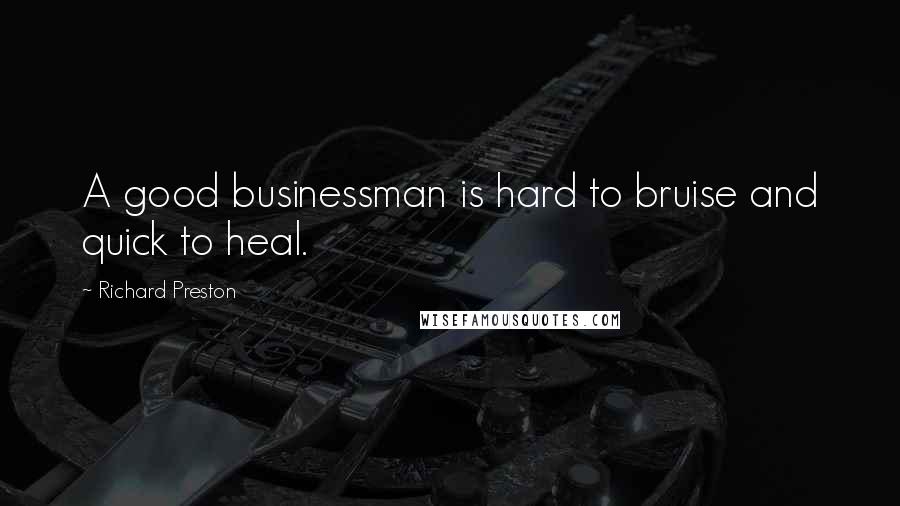 A good businessman is hard to bruise and quick to heal.