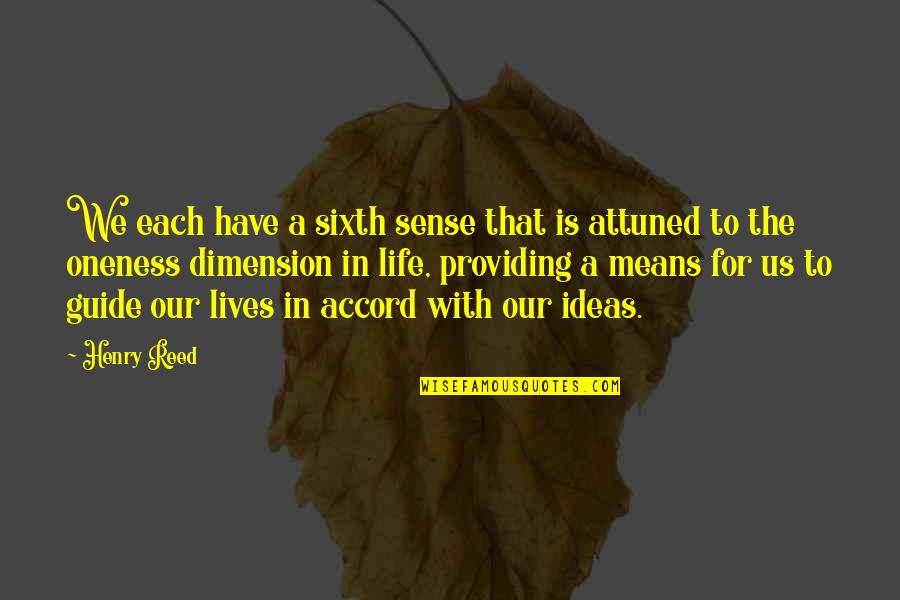 We each have a sixth sense that is attuned to the oneness dimension in life, providing a means for us to guide our lives in accord with our ideas.
—
Henry Reed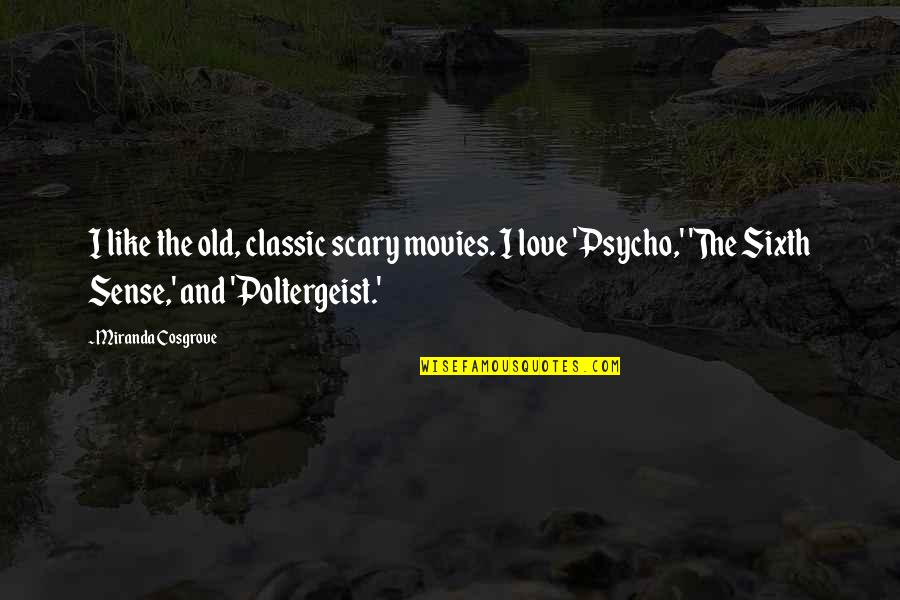 I like the old, classic scary movies. I love 'Psycho,' 'The Sixth Sense,' and 'Poltergeist.'
—
Miranda Cosgrove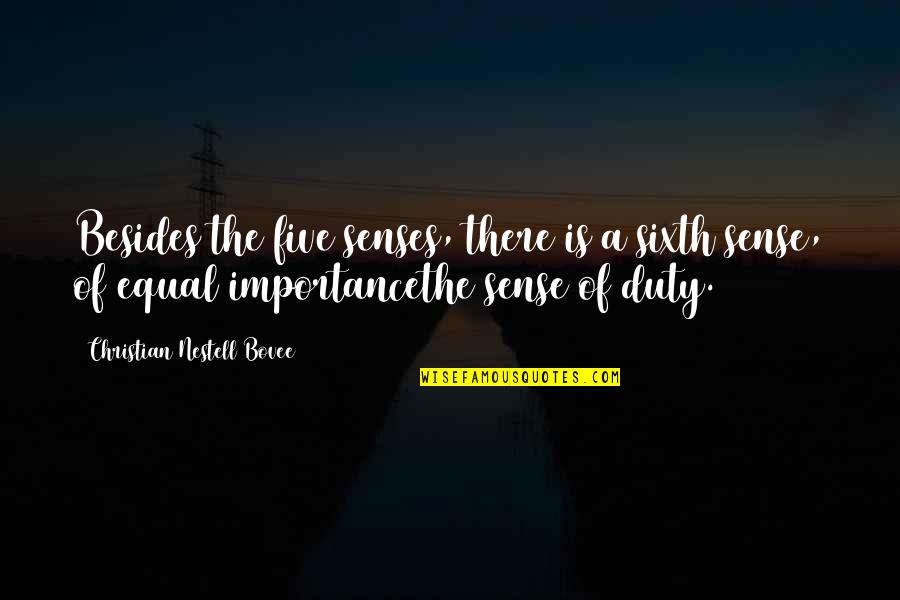 Besides the five senses, there is a sixth sense, of equal importance
the sense of duty.
—
Christian Nestell Bovee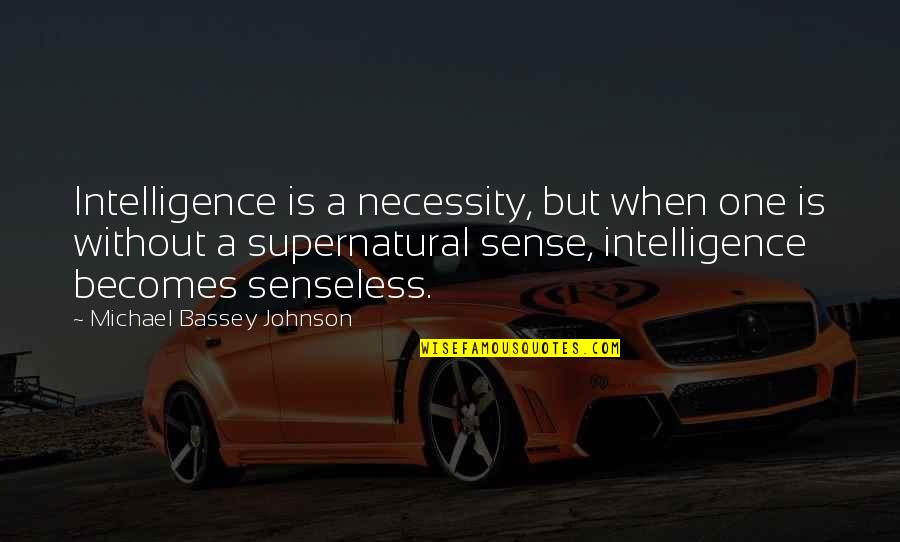 Intelligence is a necessity, but when one is without a supernatural sense, intelligence becomes senseless.
—
Michael Bassey Johnson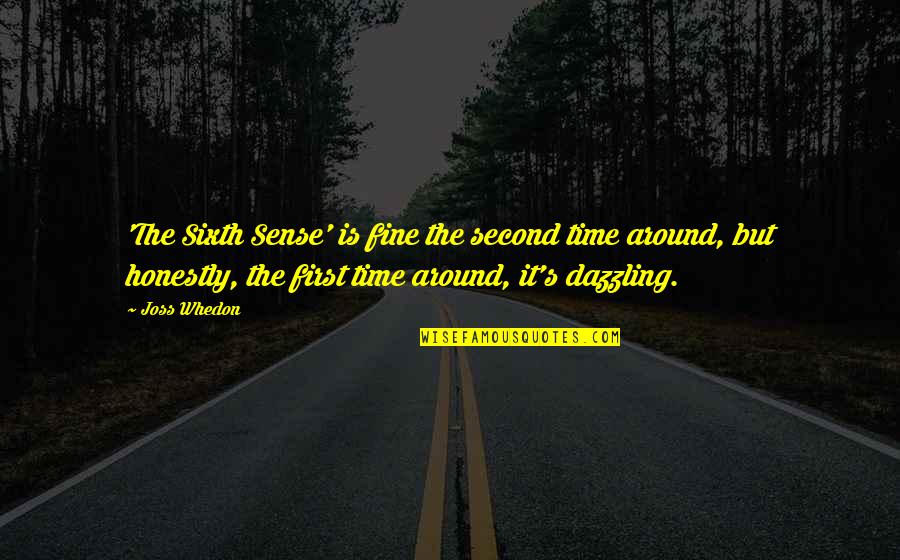 'The Sixth Sense' is fine the second time around, but honestly, the first time around, it's dazzling.
—
Joss Whedon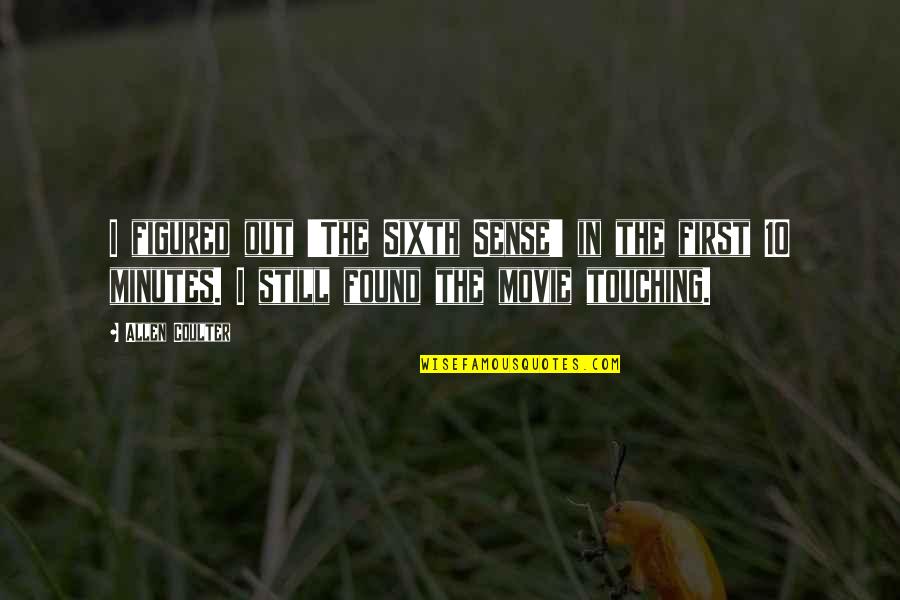 I figured out 'The Sixth Sense' in the first 10 minutes. I still found the movie touching.
—
Allen Coulter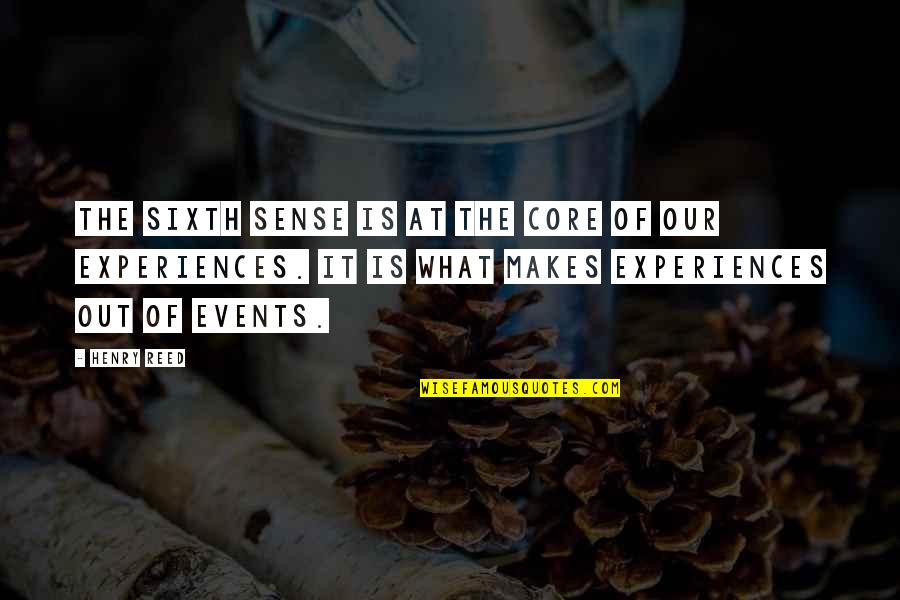 The sixth sense is at the core of our experiences. It is what makes experiences out of events.
—
Henry Reed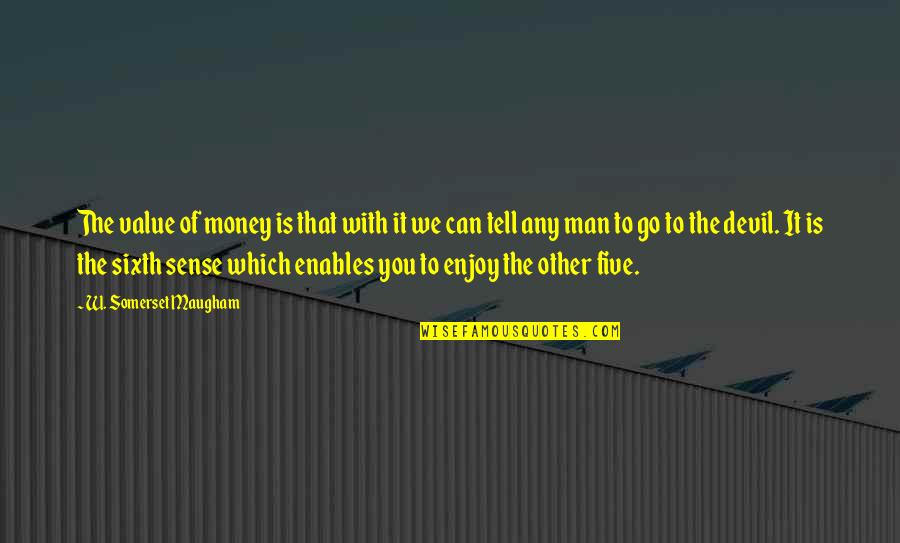 The value of money is that with it we can tell any man to go to the devil. It is the sixth sense which enables you to enjoy the other five.
—
W. Somerset Maugham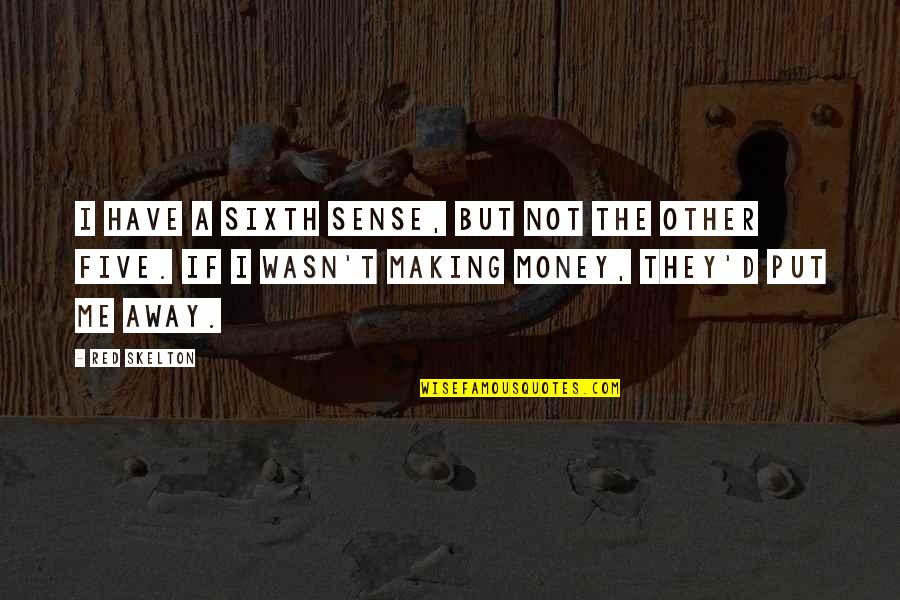 I have a sixth sense, but not the other five. If I wasn't making money, they'd put me away.
—
Red Skelton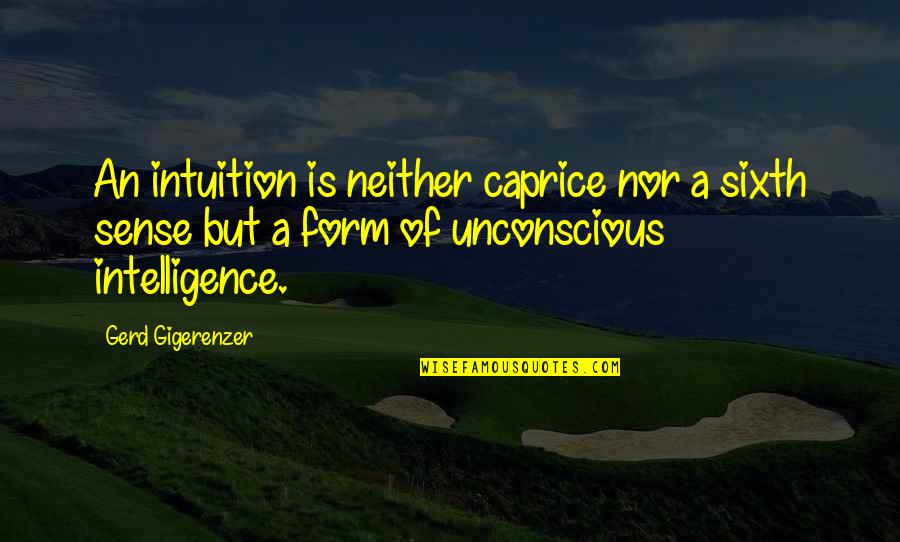 An intuition is neither caprice nor a sixth sense but a form of unconscious intelligence.
—
Gerd Gigerenzer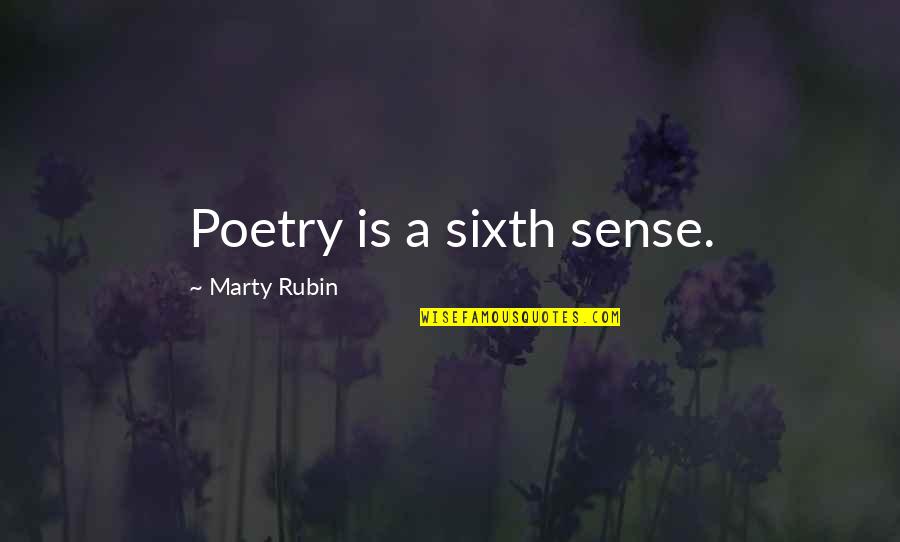 Poetry is a sixth sense.
—
Marty Rubin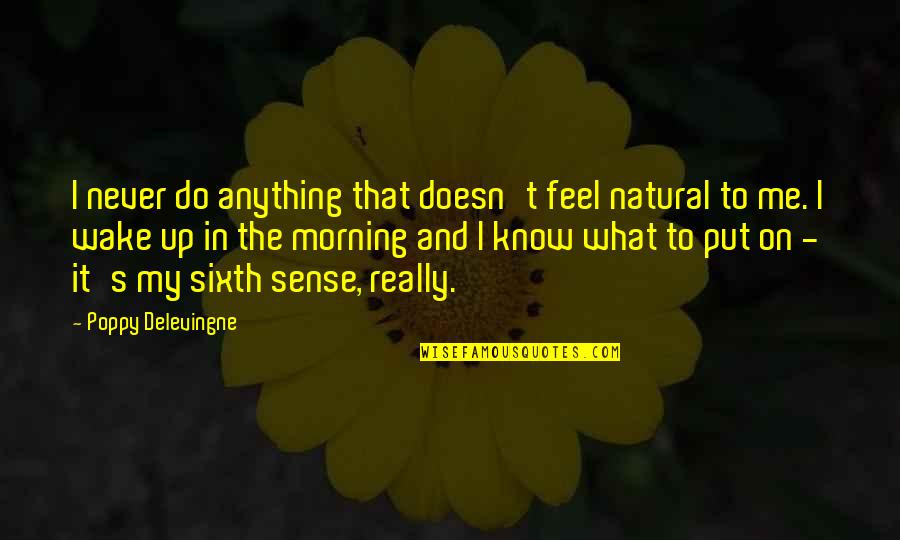 I never do anything that doesn't feel natural to me. I wake up in the morning and I know what to put on - it's my sixth sense, really.
—
Poppy Delevingne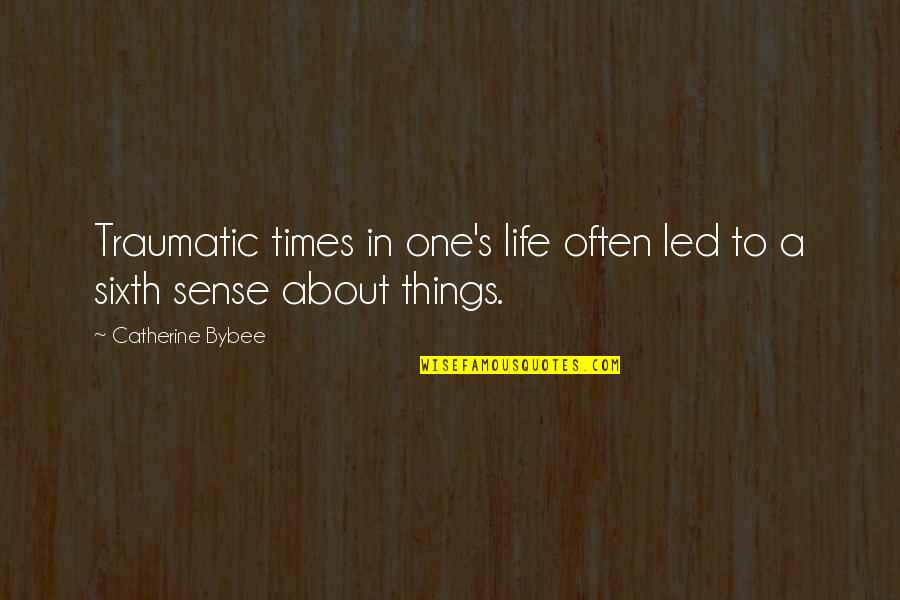 Traumatic times in one's life often led to a sixth sense about things.
—
Catherine Bybee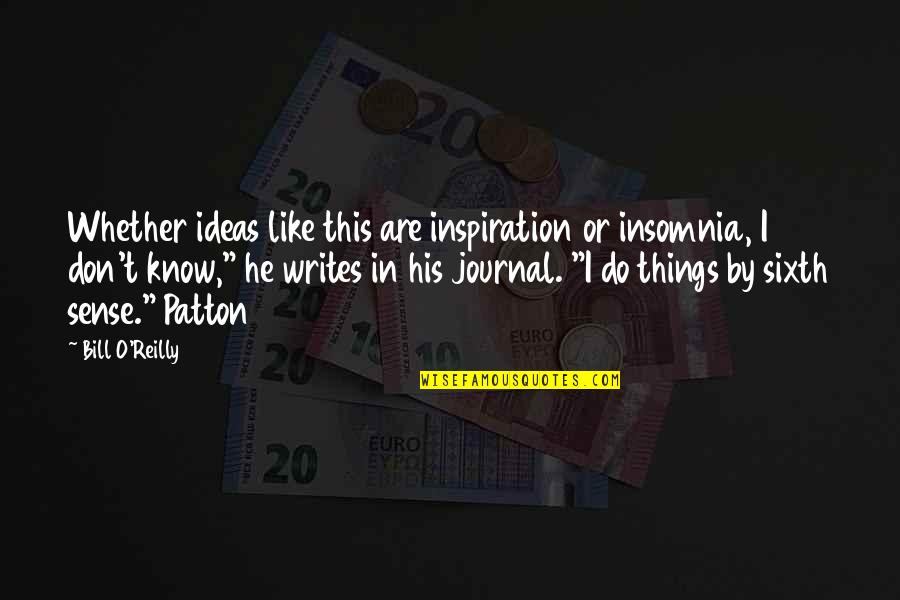 Whether ideas like this are inspiration or insomnia, I don't know," he writes in his journal. "I do things by sixth sense." Patton —
Bill O'Reilly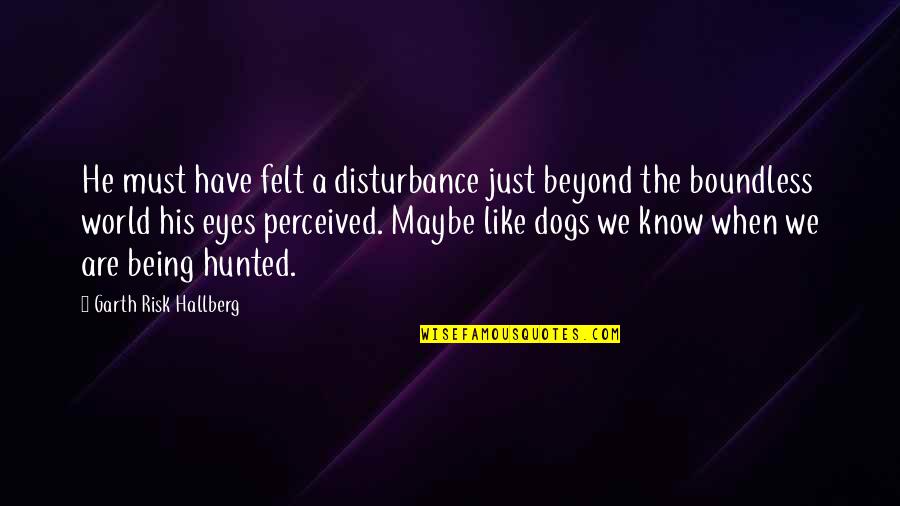 He must have felt a disturbance just beyond the boundless world his eyes perceived. Maybe like dogs we know when we are being hunted. —
Garth Risk Hallberg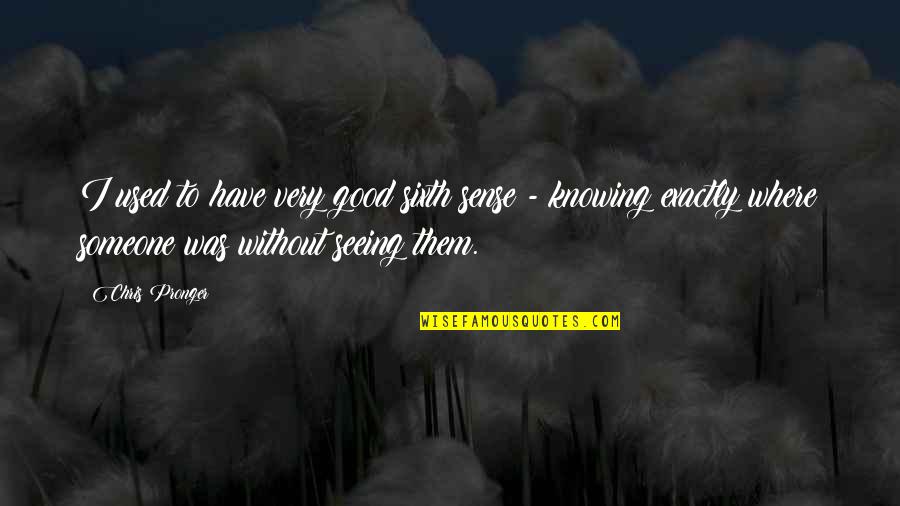 I used to have very good sixth sense - knowing exactly where someone was without seeing them. —
Chris Pronger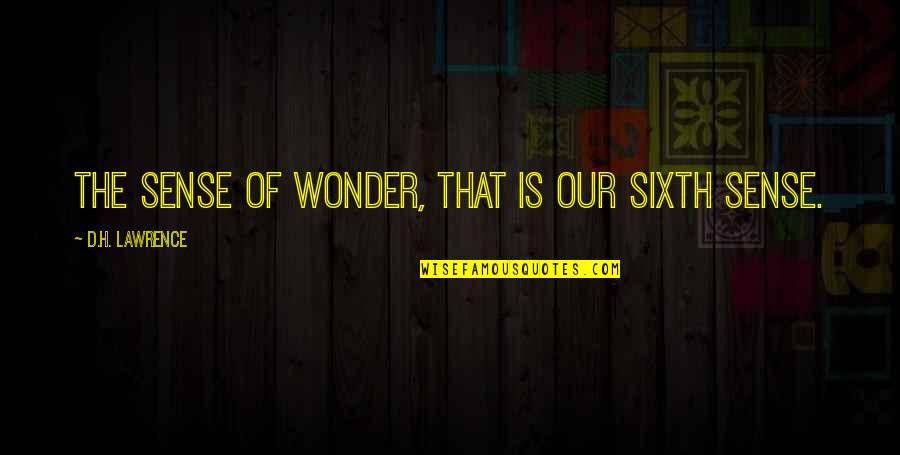 The sense of wonder, that is our sixth sense. —
D.H. Lawrence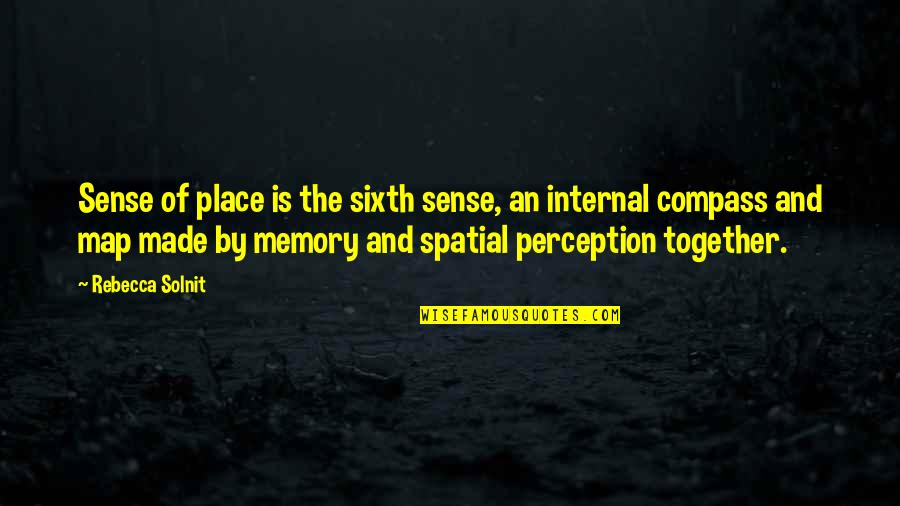 Sense of place is the sixth sense, an internal compass and map made by memory and spatial perception together. —
Rebecca Solnit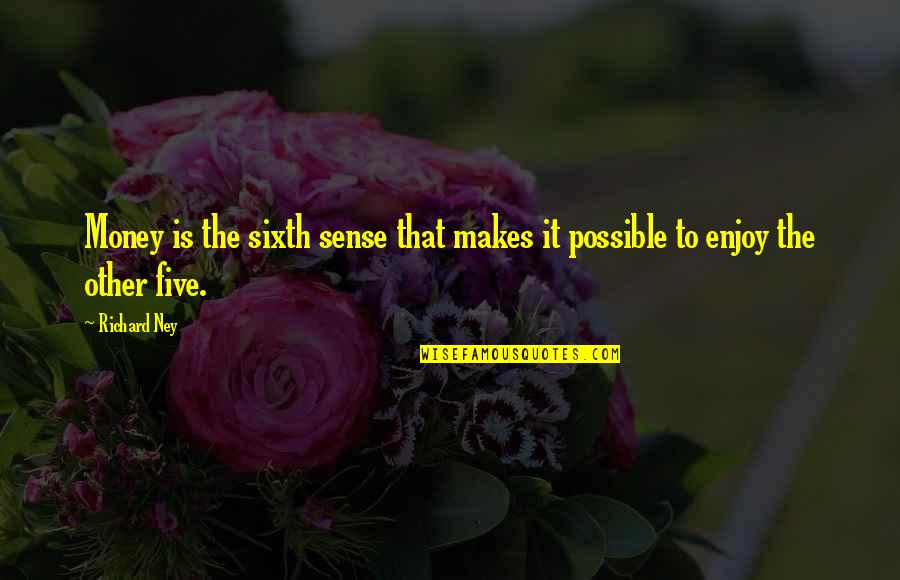 Money is the sixth sense that makes it possible to enjoy the other five. —
Richard Ney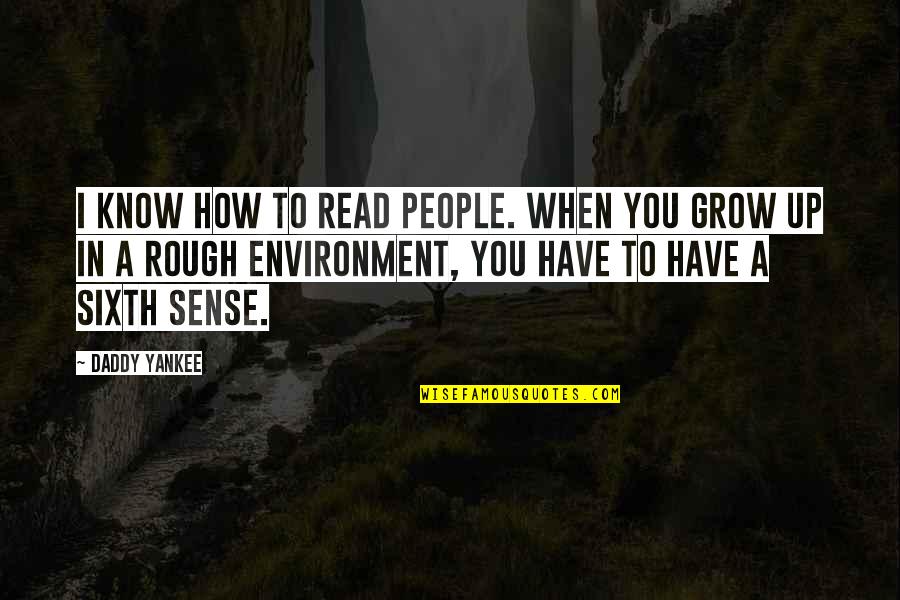 I know how to read people. When you grow up in a rough environment, you have to have a sixth sense. —
Daddy Yankee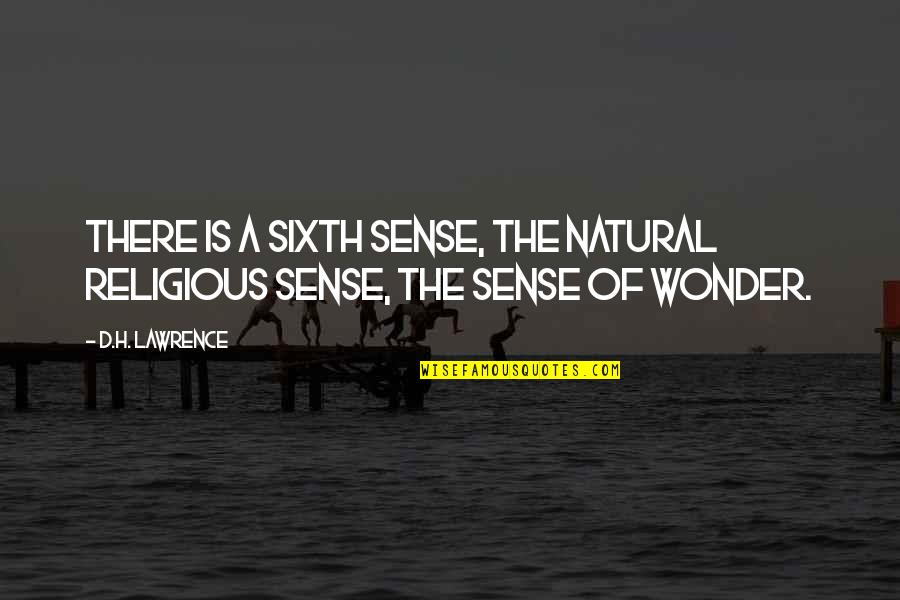 There is a sixth sense, the natural religious sense, the sense of wonder. —
D.H. Lawrence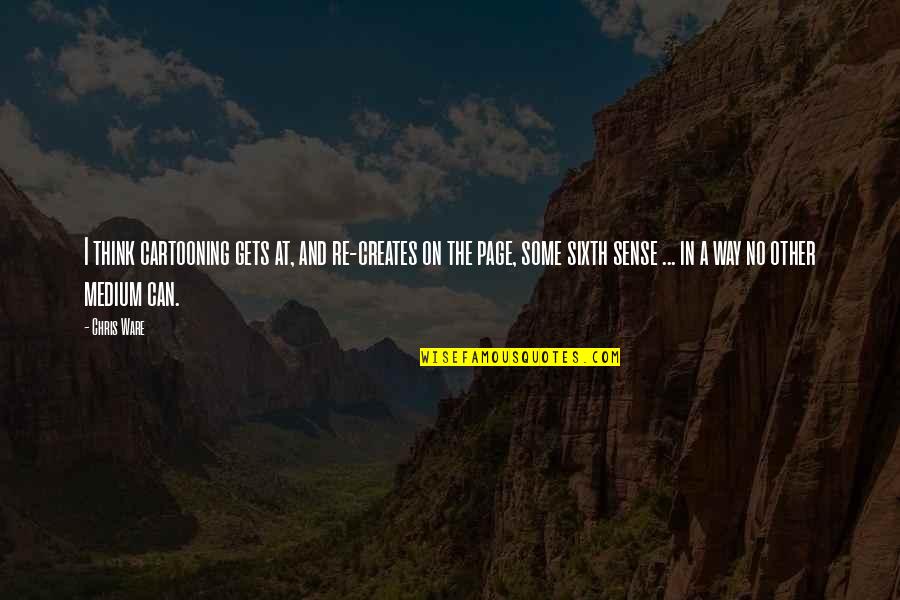 I think cartooning gets at, and re-creates on the page, some sixth sense ... in a way no other medium can. —
Chris Ware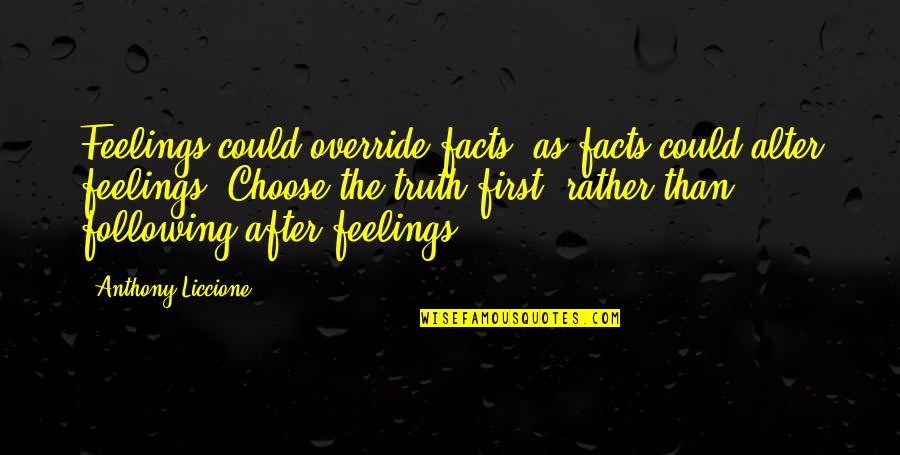 Feelings could override facts, as facts could alter feelings. Choose the truth first, rather than following after feelings. —
Anthony Liccione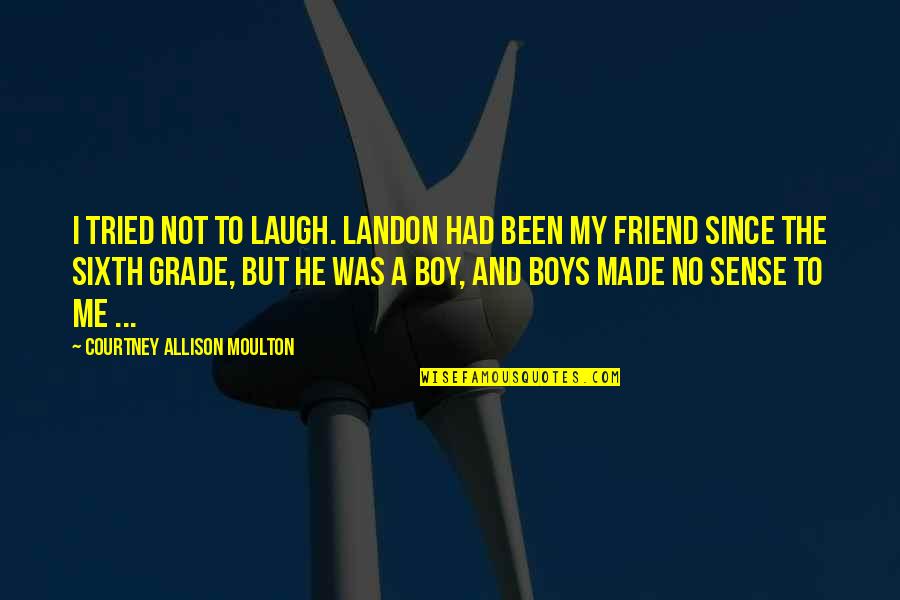 I tried not to laugh. Landon had been my friend since the sixth grade, but he was a boy, and boys made no sense to me ... —
Courtney Allison Moulton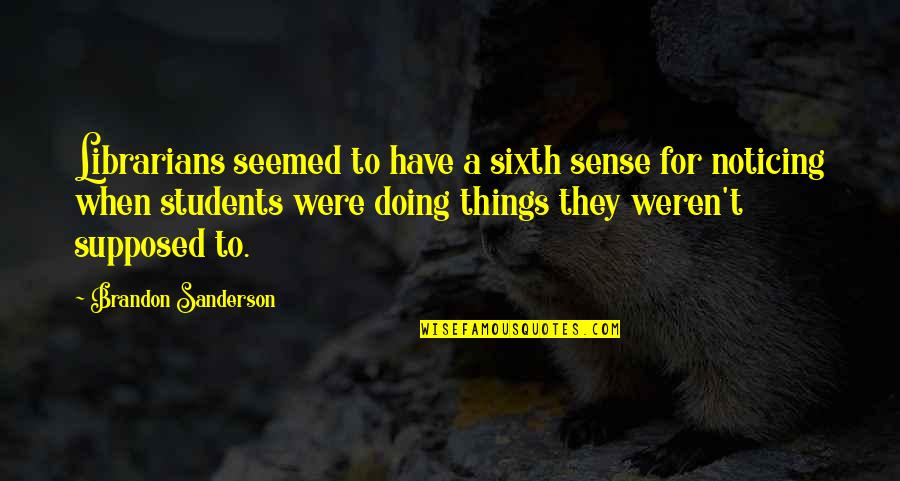 Librarians seemed to have a sixth sense for noticing when students were doing things they weren't supposed to. —
Brandon Sanderson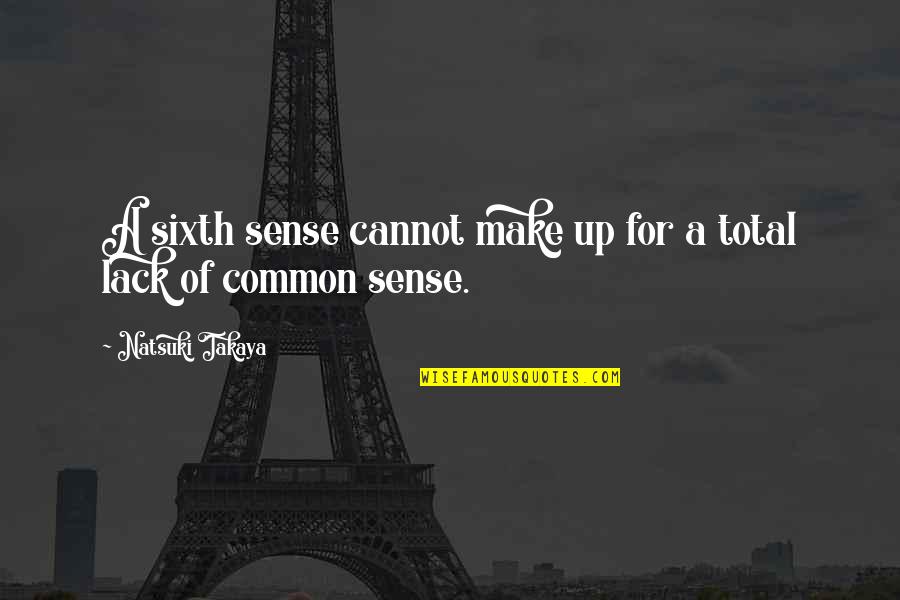 A sixth sense cannot make up for a total lack of common sense. —
Natsuki Takaya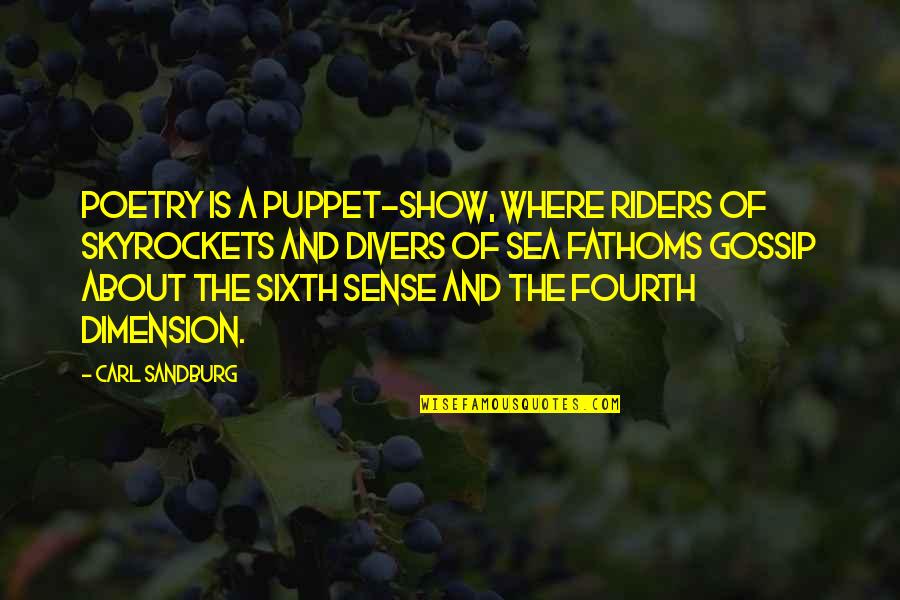 Poetry is a puppet-show, where riders of skyrockets and divers of sea fathoms gossip about the sixth sense and the fourth dimension. —
Carl Sandburg
I imagine having that sixth sense, the certainty that what I'm looking for is within reach, even if it's still hidden. —
Jodi Picoult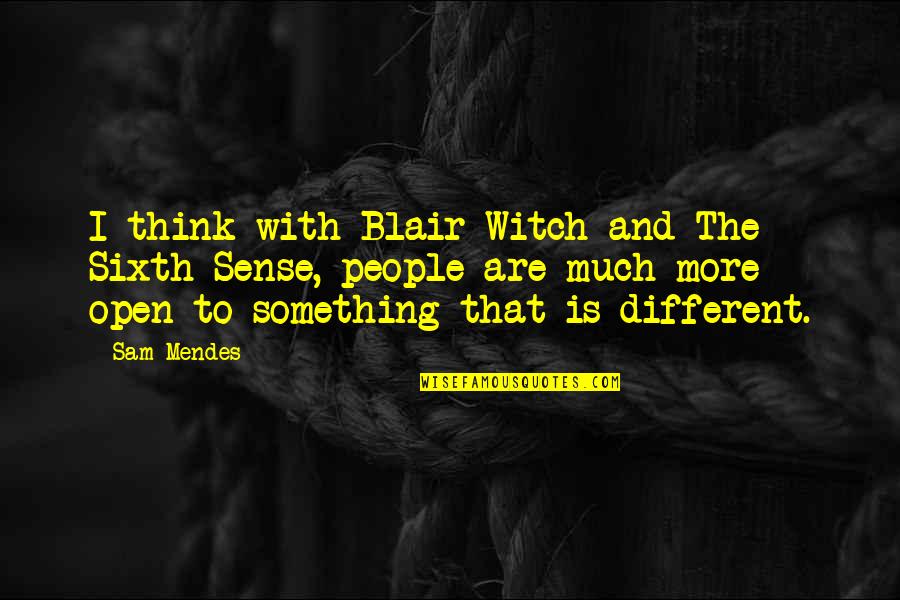 I think with Blair Witch and The Sixth Sense, people are much more open to something that is different. —
Sam Mendes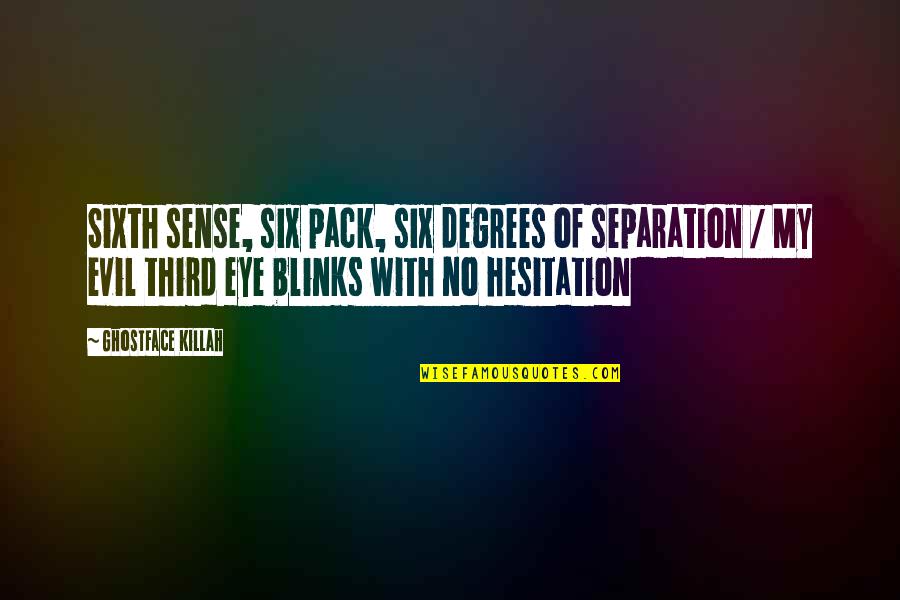 Sixth sense, six pack, six degrees of separation / My evil third eye blinks with no hesitation —
Ghostface Killah
I have a sixth sense for things I don't want to know and her manner pegged this as top of the scale ignorance-is-bliss material. —
J.F. Lewis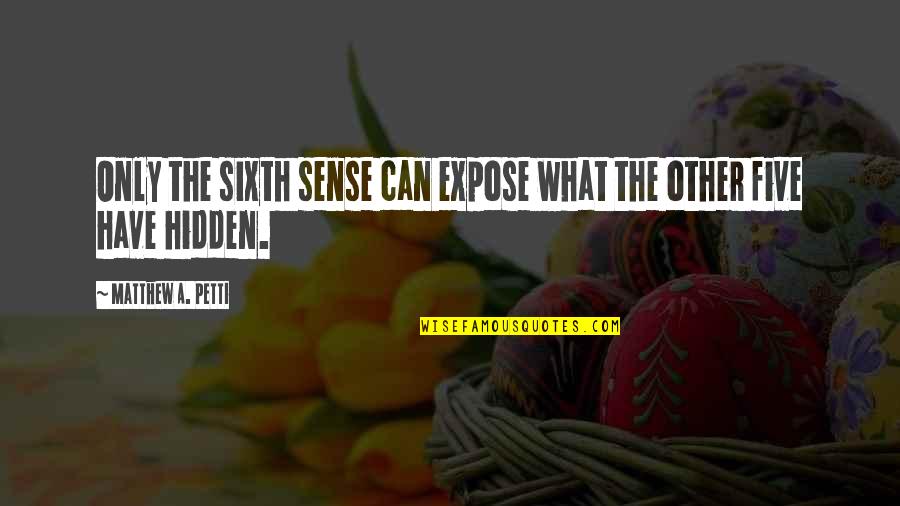 Only the sixth sense can expose what the other five have hidden. —
Matthew A. Petti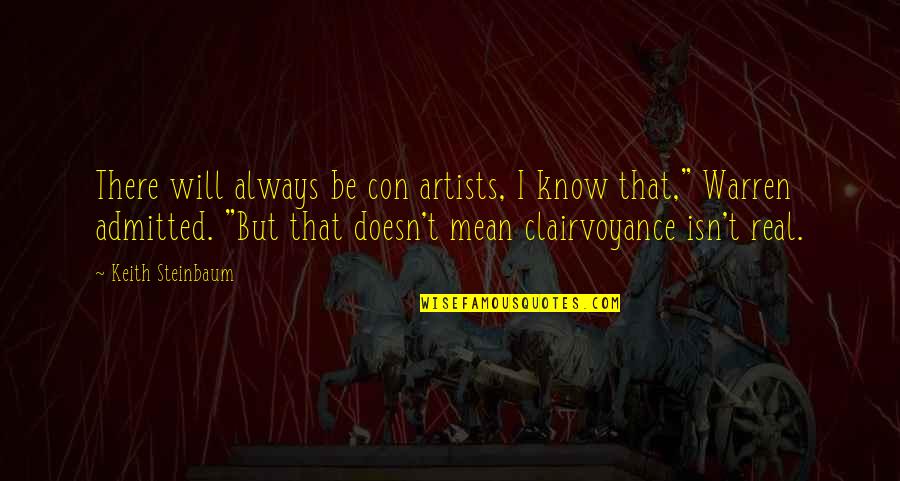 There will always be con artists, I know that," Warren admitted. "But that doesn't mean clairvoyance isn't real. —
Keith Steinbaum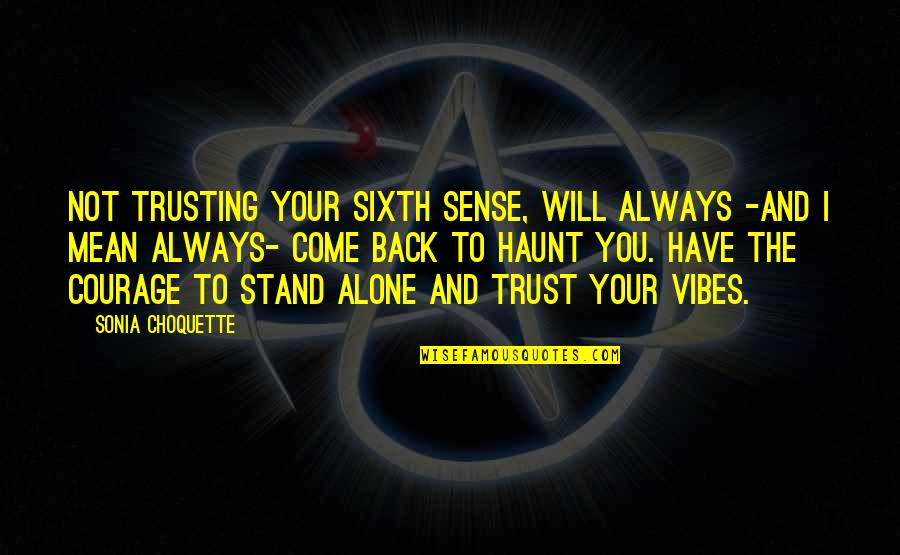 Not trusting
your sixth sense
, will always -and I mean always- come back to haunt you. Have the courage to stand alone and trust your vibes. —
Sonia Choquette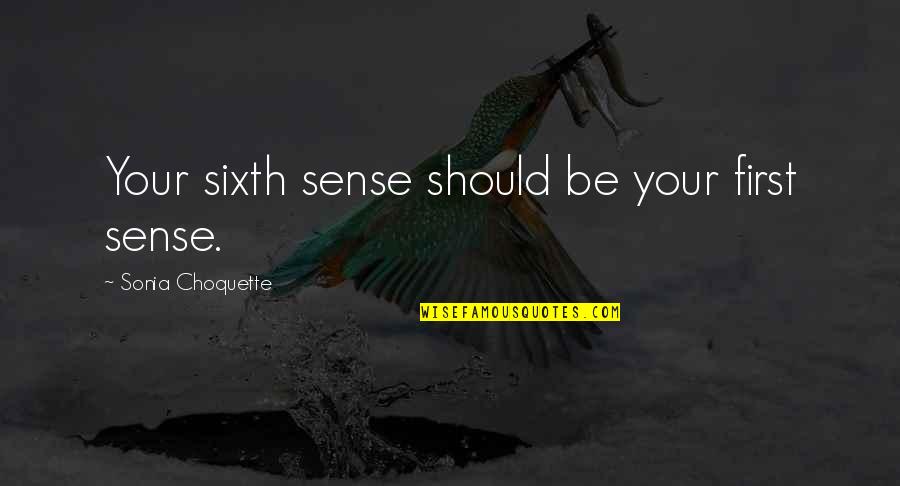 Your sixth sense
should be your first sense. —
Sonia Choquette