You Never Cared Quotes
Collection of top 58 famous quotes about You Never Cared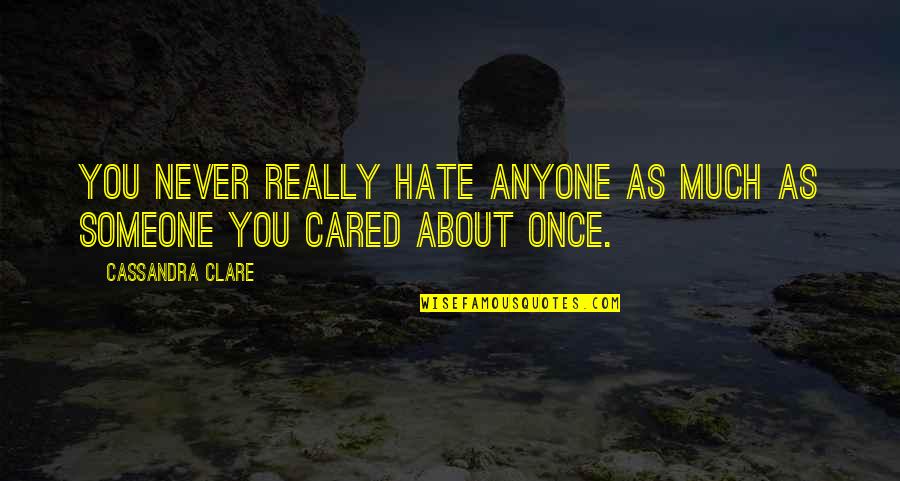 You never really hate anyone as much as someone you cared about once.
—
Cassandra Clare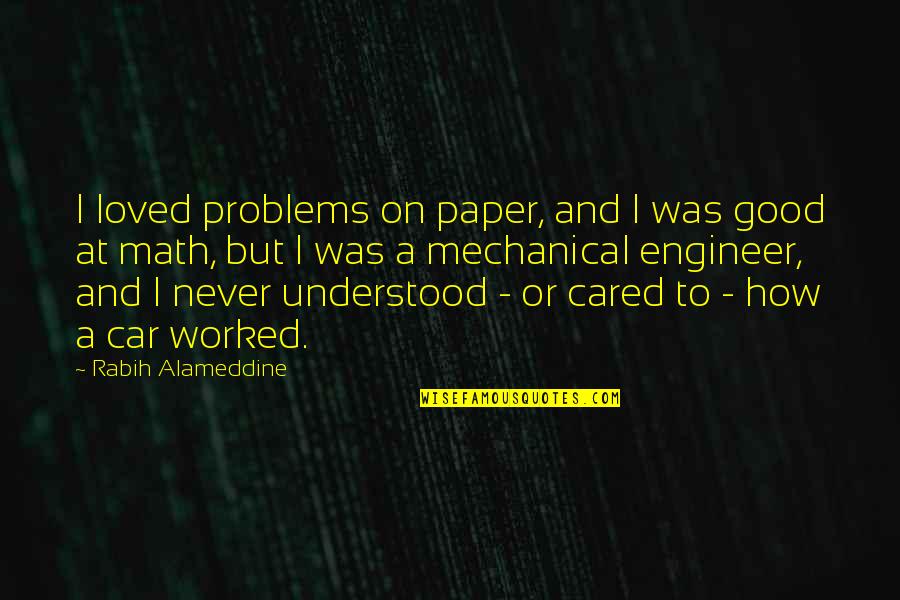 I loved problems on paper, and I was good at math, but I was a mechanical engineer, and I never understood - or cared to - how a car worked.
—
Rabih Alameddine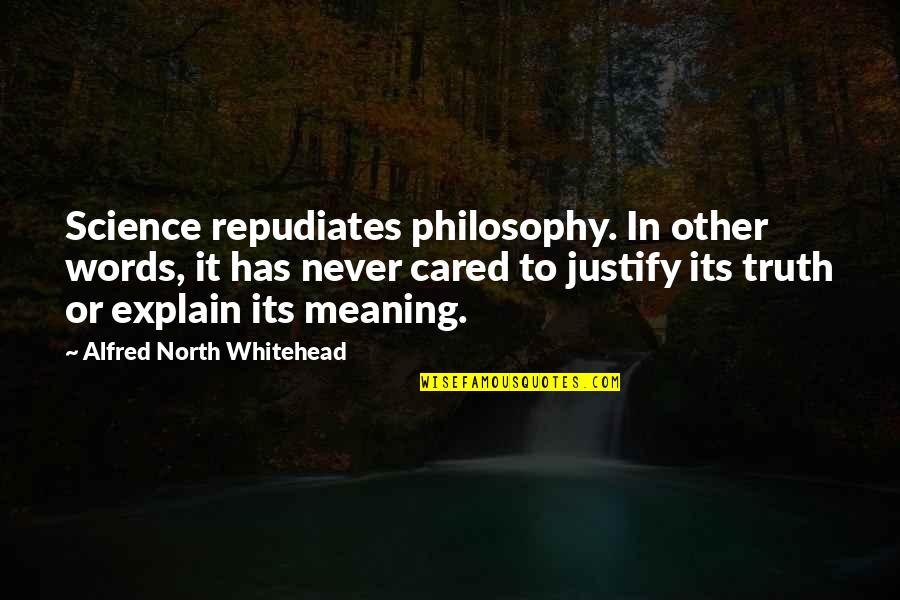 Science repudiates philosophy. In other words, it has never cared to justify its truth or explain its meaning.
—
Alfred North Whitehead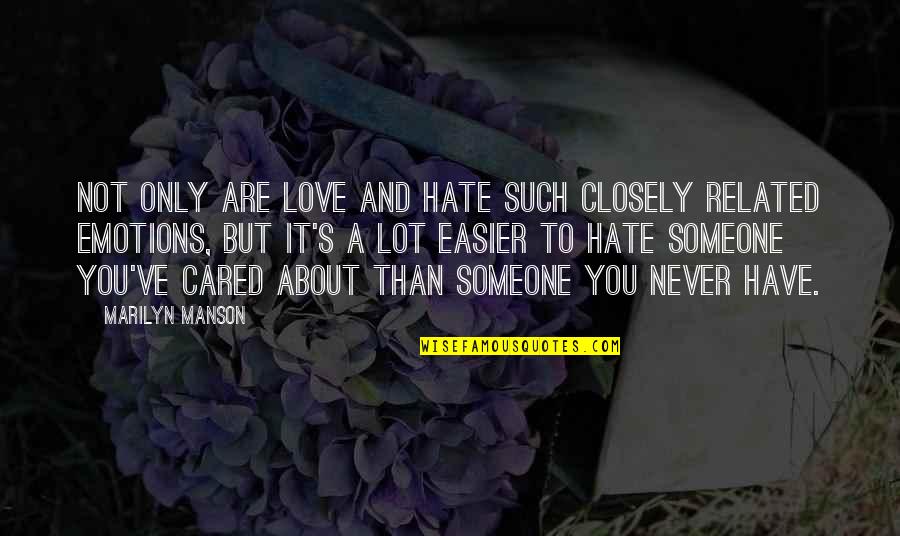 Not only are love and hate such closely related emotions, but it's a lot easier to hate someone you've cared about than someone you never have.
—
Marilyn Manson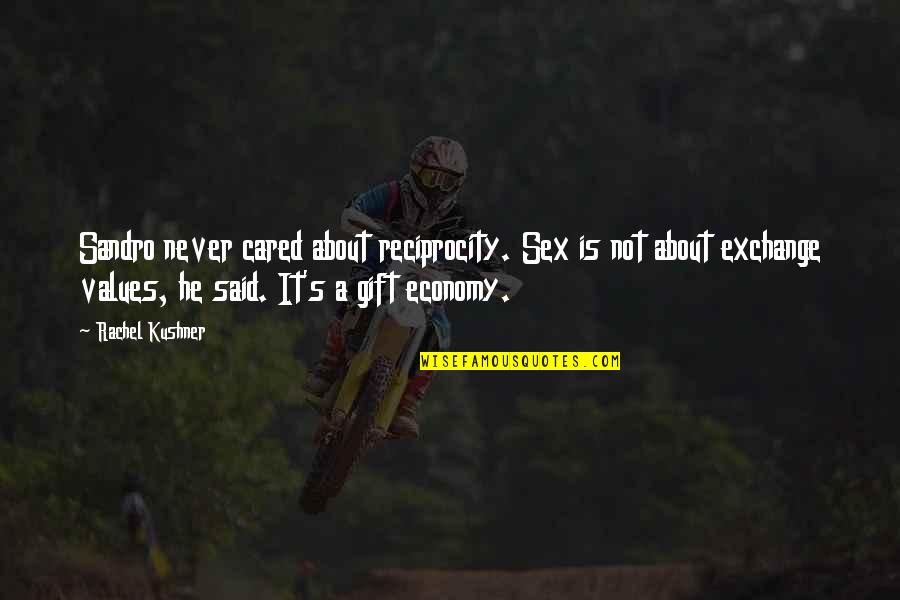 Sandro never cared about reciprocity. Sex is not about exchange values, he said. It's a gift economy.
—
Rachel Kushner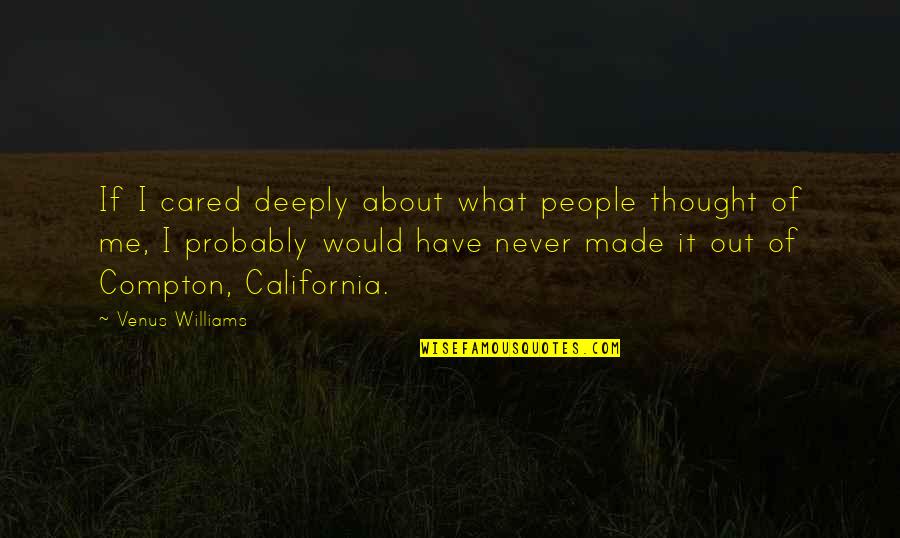 If I cared deeply about what people thought of me, I probably would have never made it out of Compton, California.
—
Venus Williams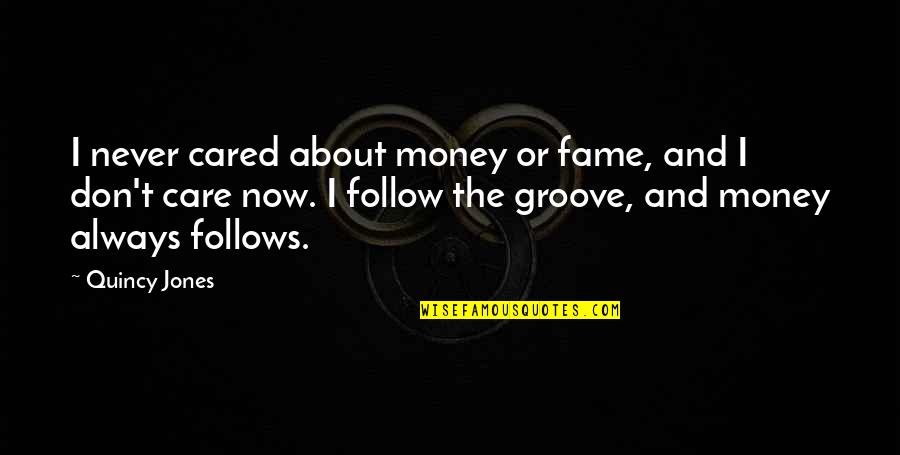 I never cared about money or fame, and I don't care now. I follow the groove, and money always follows.
—
Quincy Jones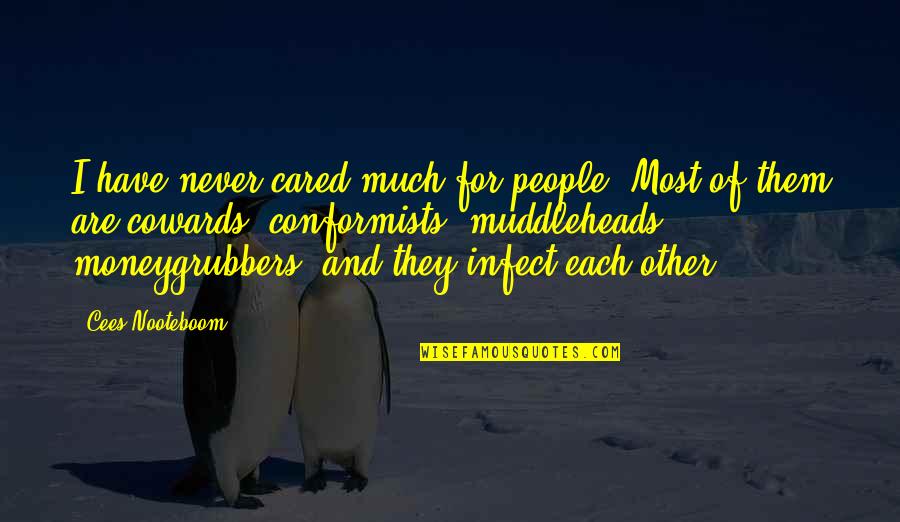 I have never cared much for people. Most of them are cowards, conformists, muddleheads, moneygrubbers, and they infect each other.
—
Cees Nooteboom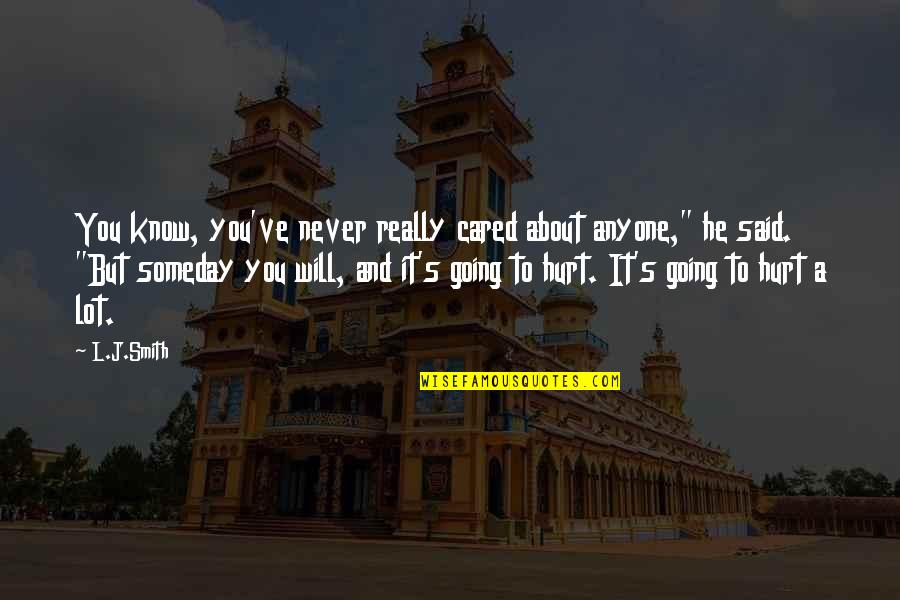 You know, you've never really cared about anyone," he said. "But someday you will, and it's going to hurt. It's going to hurt a lot.
—
L.J.Smith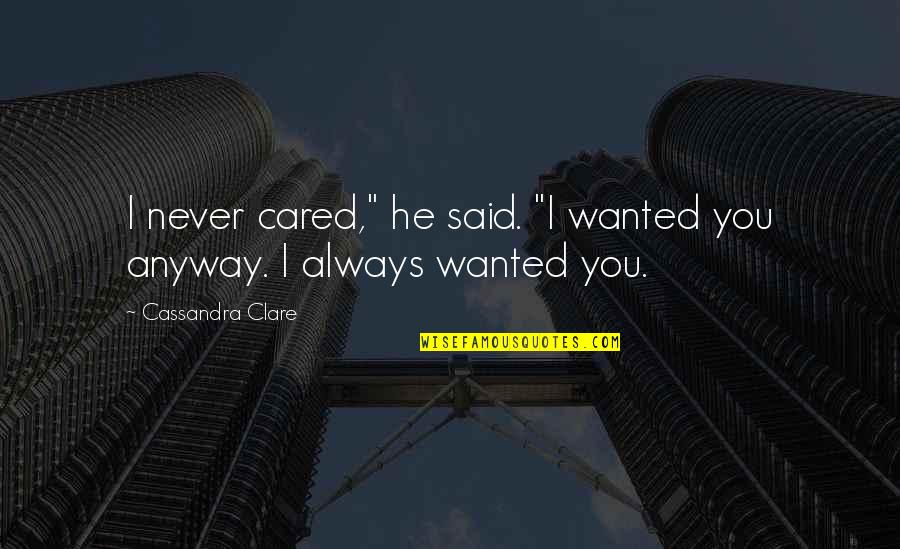 I never cared," he said. "I wanted you anyway. I always wanted you.
—
Cassandra Clare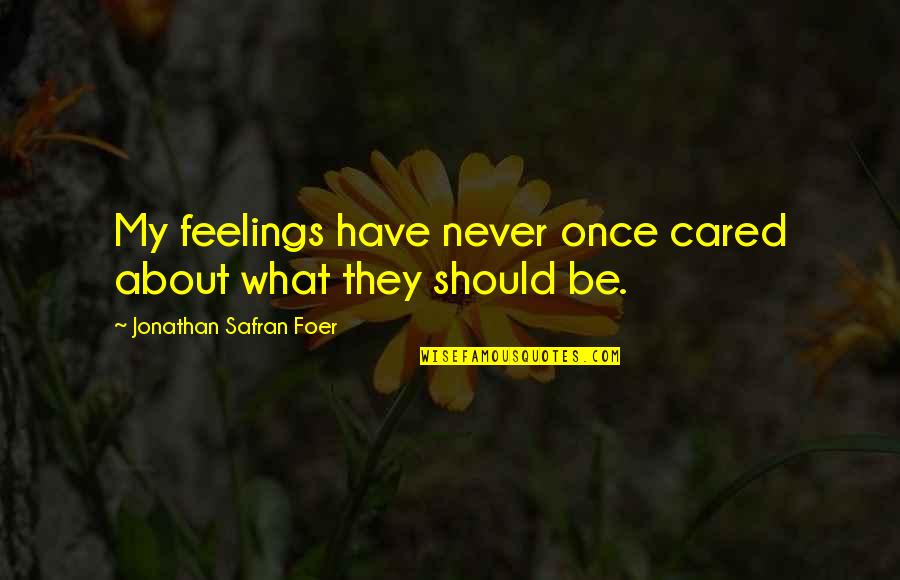 My feelings have never once cared about what they should be.
—
Jonathan Safran Foer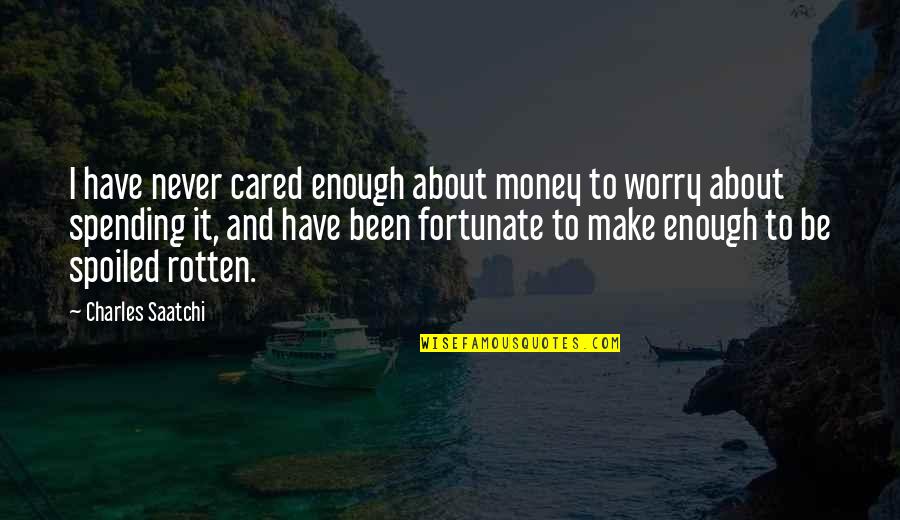 I have never cared enough about money to worry about spending it, and have been fortunate to make enough to be spoiled rotten.
—
Charles Saatchi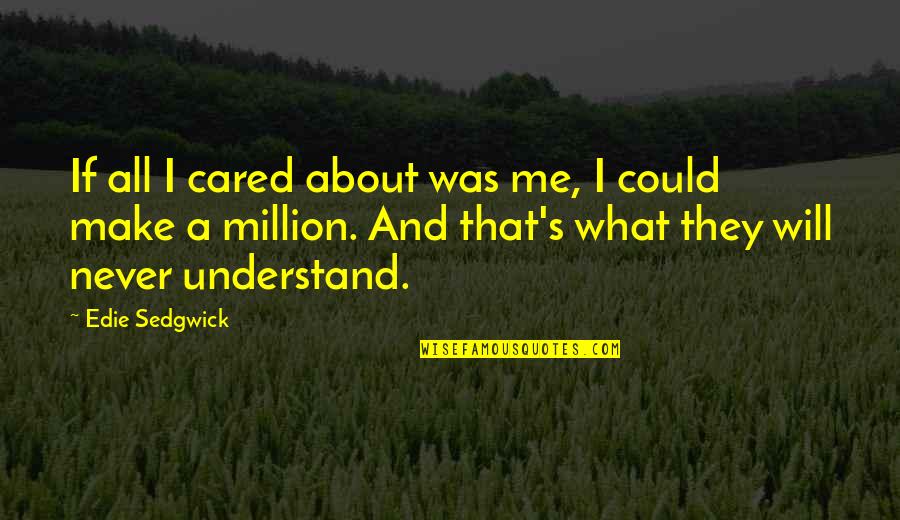 If all I cared about was me, I could make a million. And that's what they will never understand.
—
Edie Sedgwick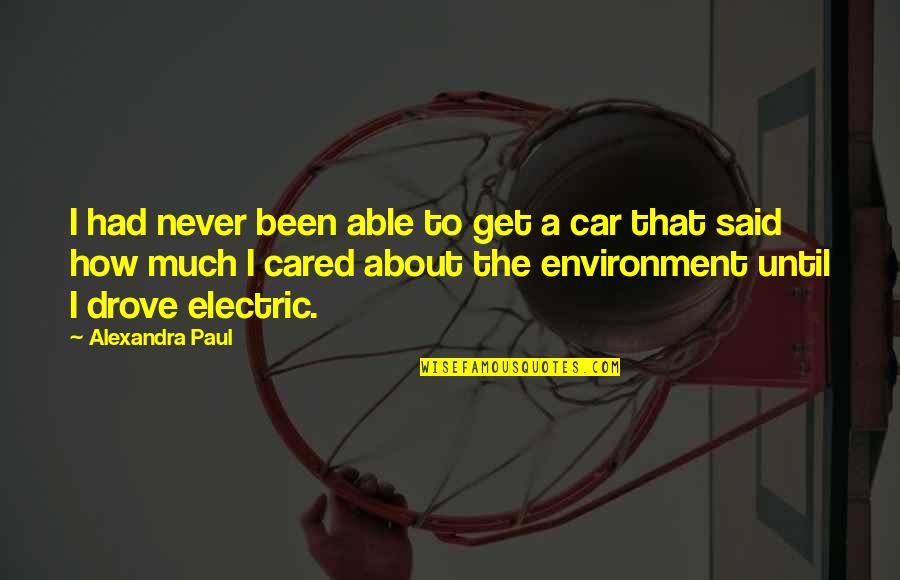 I had never been able to get a car that said how much I cared about the environment until I drove electric.
—
Alexandra Paul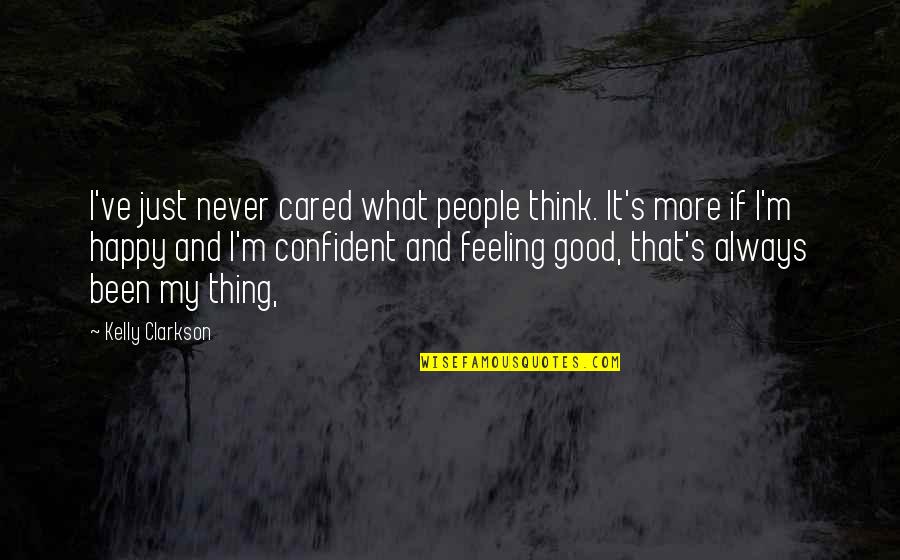 I've just never cared what people think. It's more if I'm happy and I'm confident and feeling good, that's always been my thing, —
Kelly Clarkson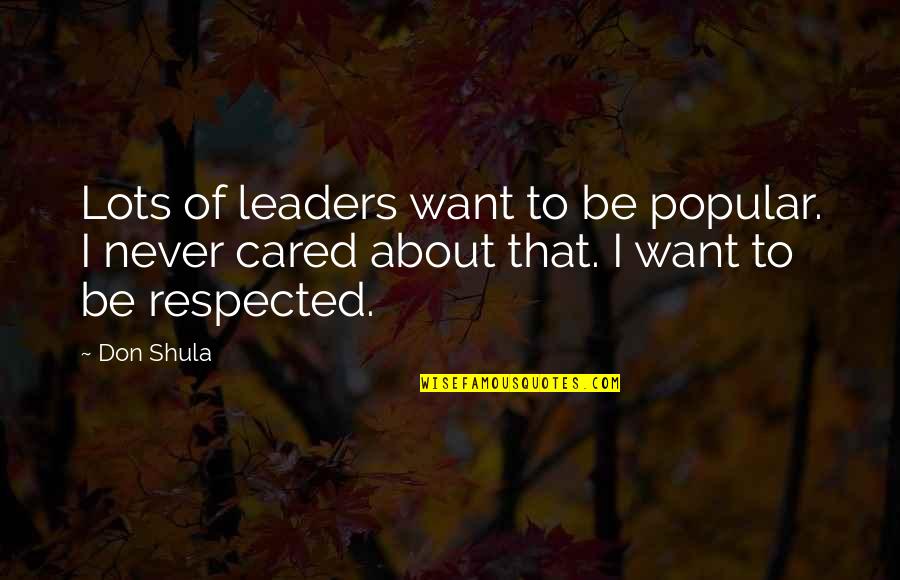 Lots of leaders want to be popular. I never cared about that. I want to be respected. —
Don Shula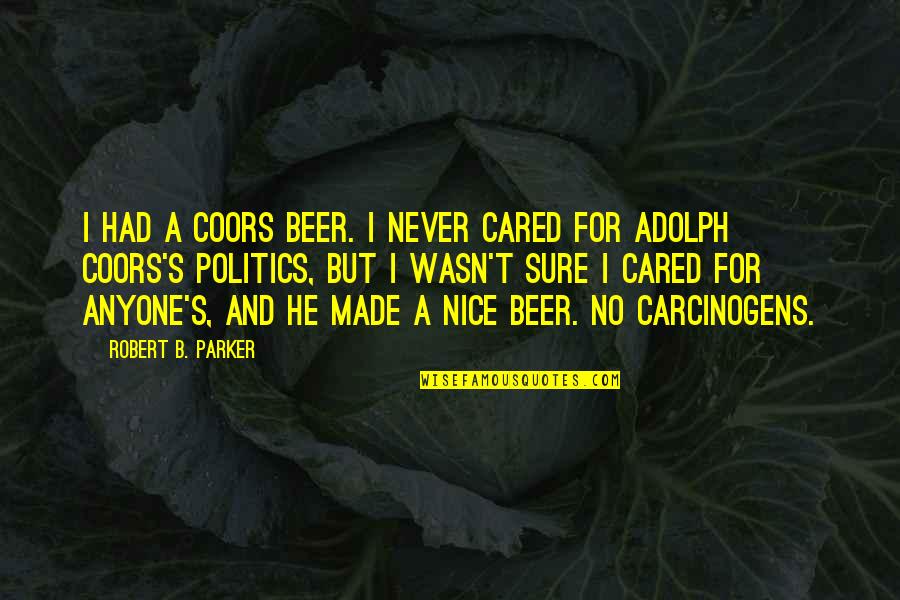 I had a Coors beer. I never cared for Adolph Coors's politics, but I wasn't sure I cared for anyone's, and he made a nice beer. No carcinogens. —
Robert B. Parker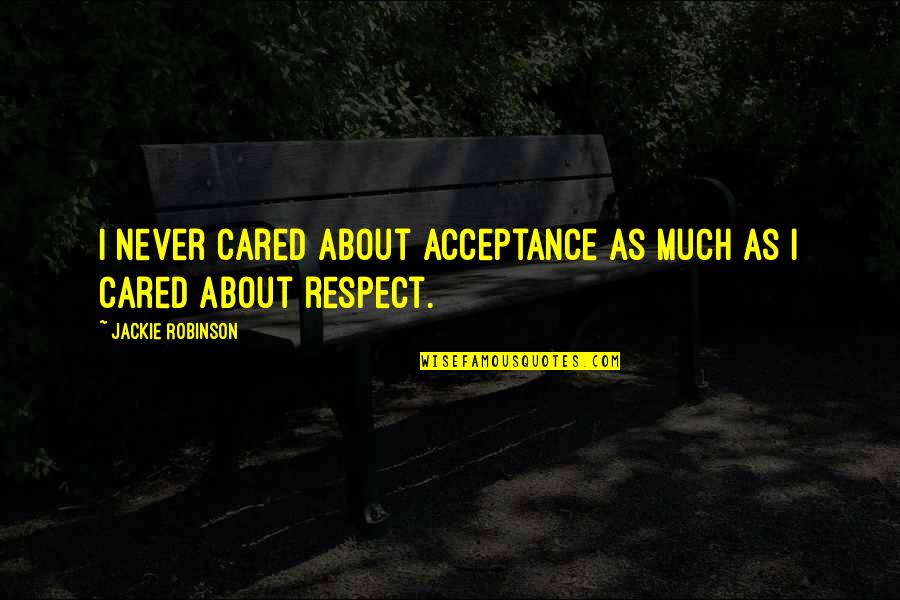 I never cared about acceptance as much as I cared about respect. —
Jackie Robinson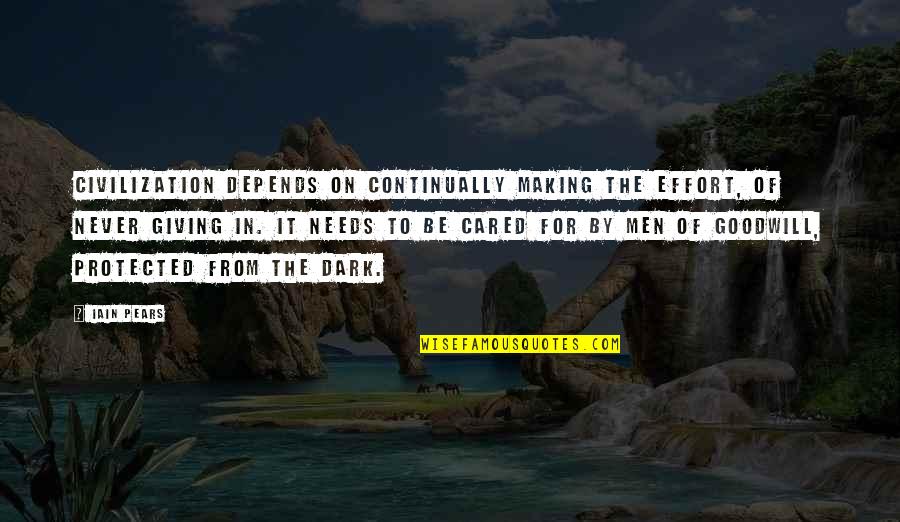 Civilization depends on continually making the effort, of never giving in. It needs to be cared for by men of goodwill, protected from the dark. —
Iain Pears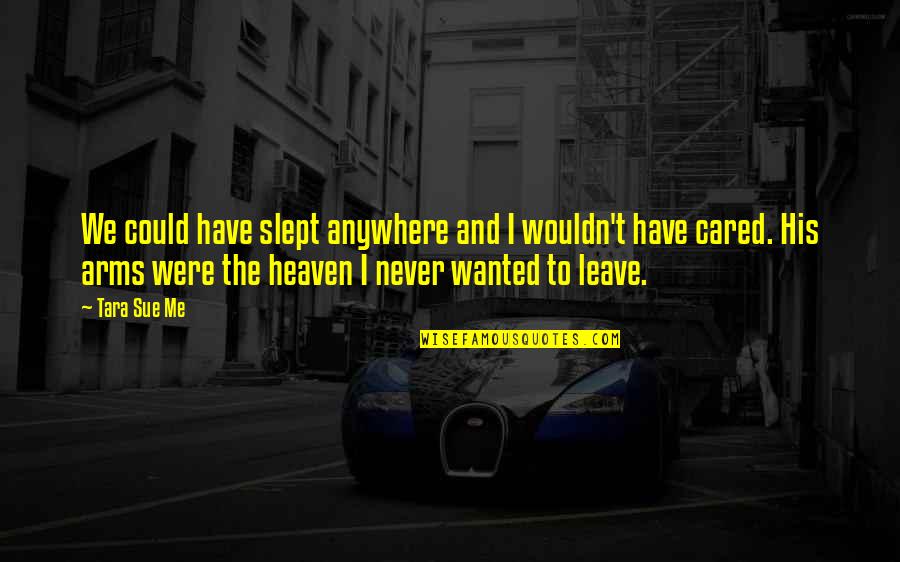 We could have slept anywhere and I wouldn't have cared. His arms were the heaven I never wanted to leave. —
Tara Sue Me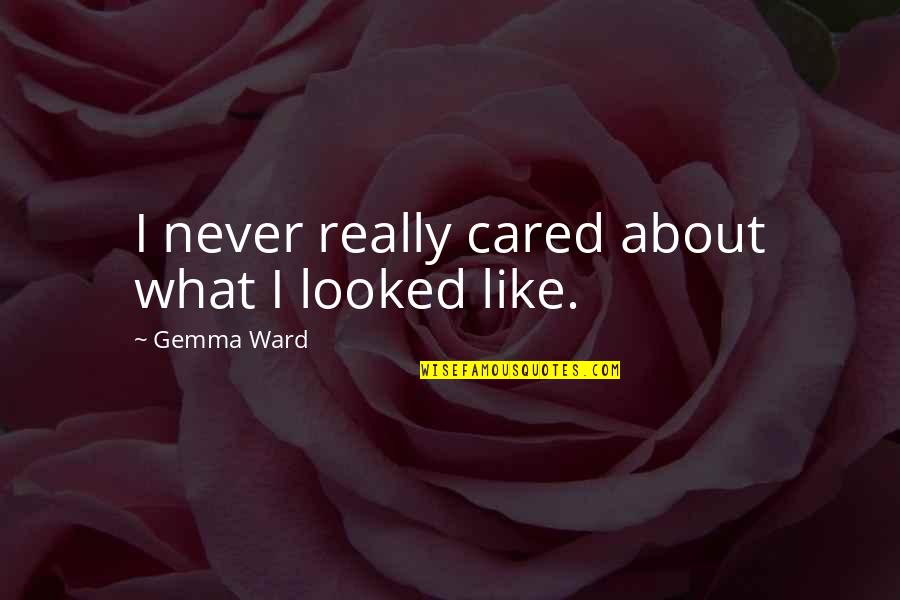 I never really cared about what I looked like. —
Gemma Ward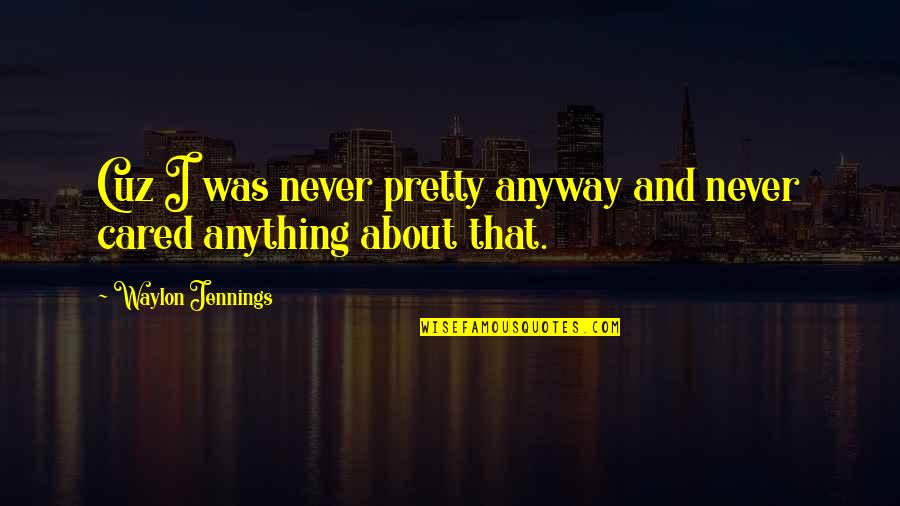 Cuz I was never pretty anyway and never cared anything about that. —
Waylon Jennings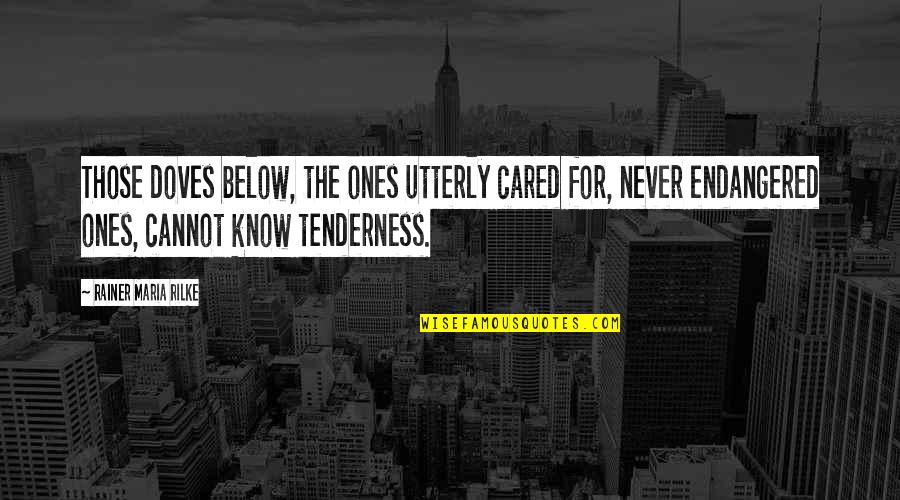 Those doves below, the ones utterly cared for, never endangered ones, cannot know tenderness. —
Rainer Maria Rilke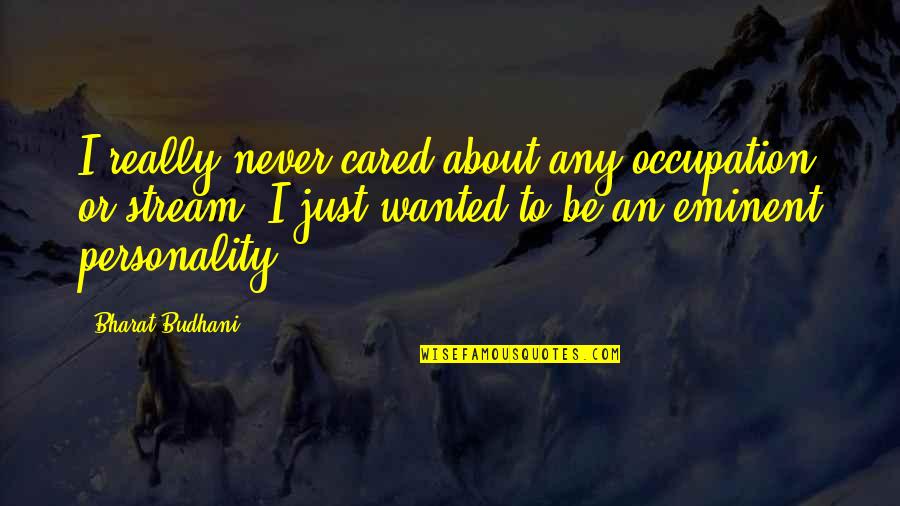 I really never cared about any occupation or stream. I just wanted to be an eminent personality. —
Bharat Budhani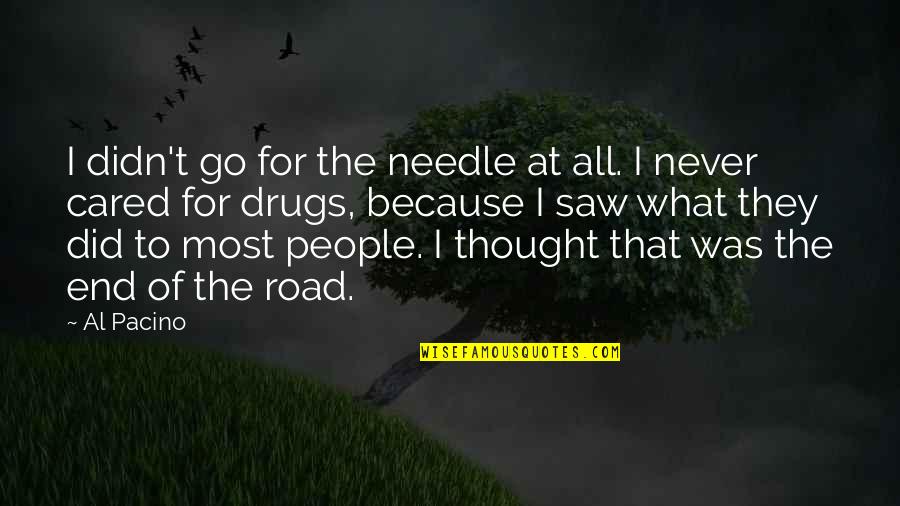 I didn't go for the needle at all. I never cared for drugs, because I saw what they did to most people. I thought that was the end of the road. —
Al Pacino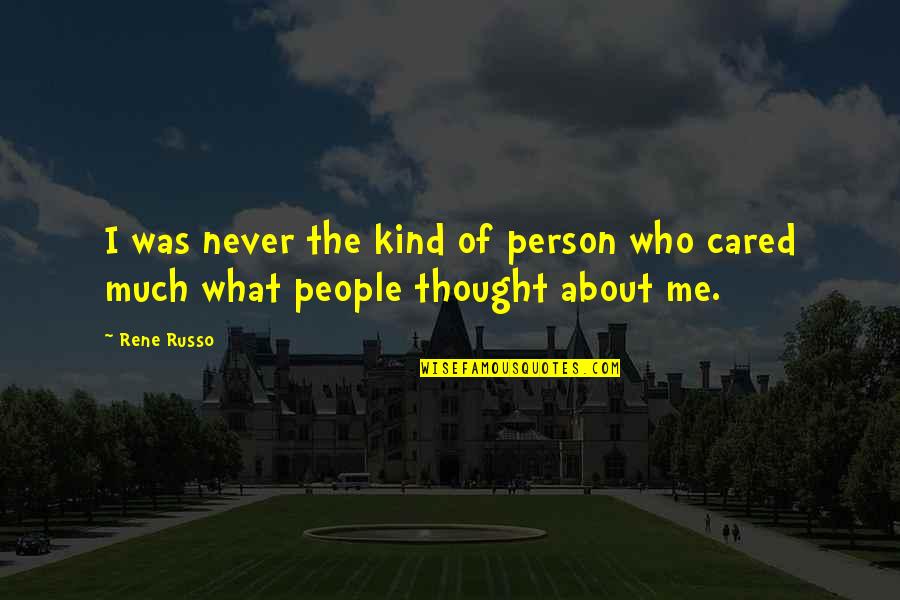 I was never the kind of person who cared much what people thought about me. —
Rene Russo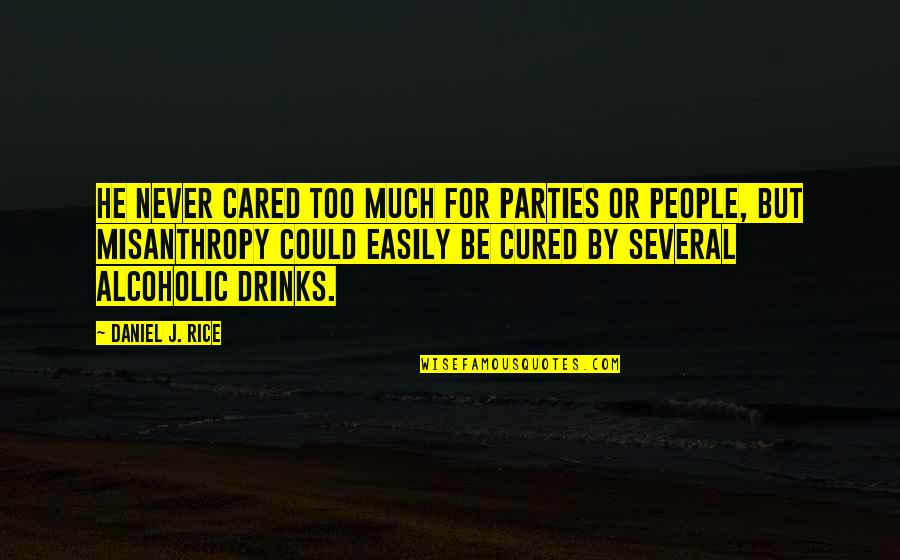 He never cared too much for parties or people, but misanthropy could easily be cured by several alcoholic drinks. —
Daniel J. Rice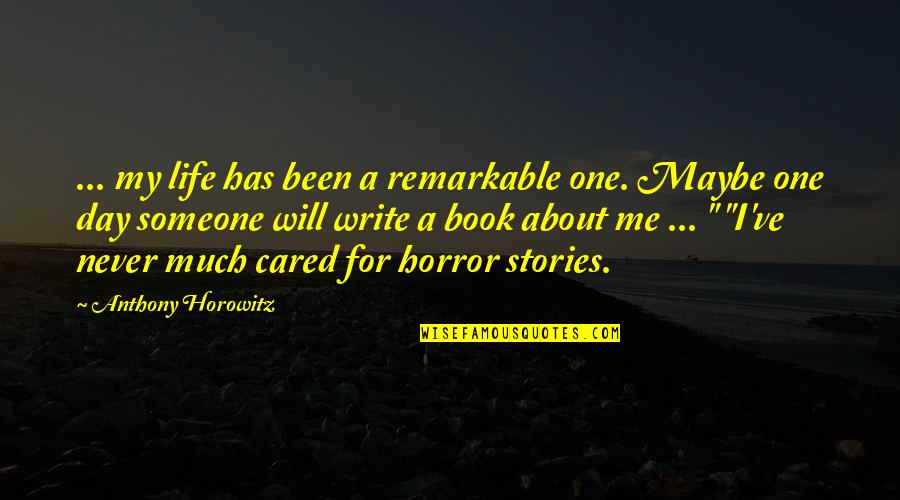 ... my life has been a remarkable one. Maybe one day someone will write a book about me ... "
"I've never much cared for horror stories. —
Anthony Horowitz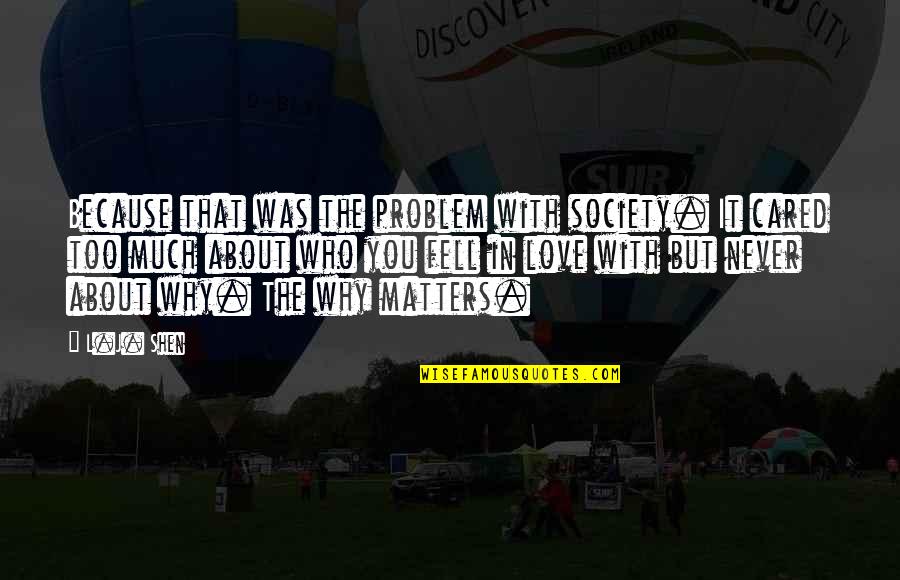 Because that was the problem with society. It cared too much about who you fell in love with but never about why. The why matters. —
L.J. Shen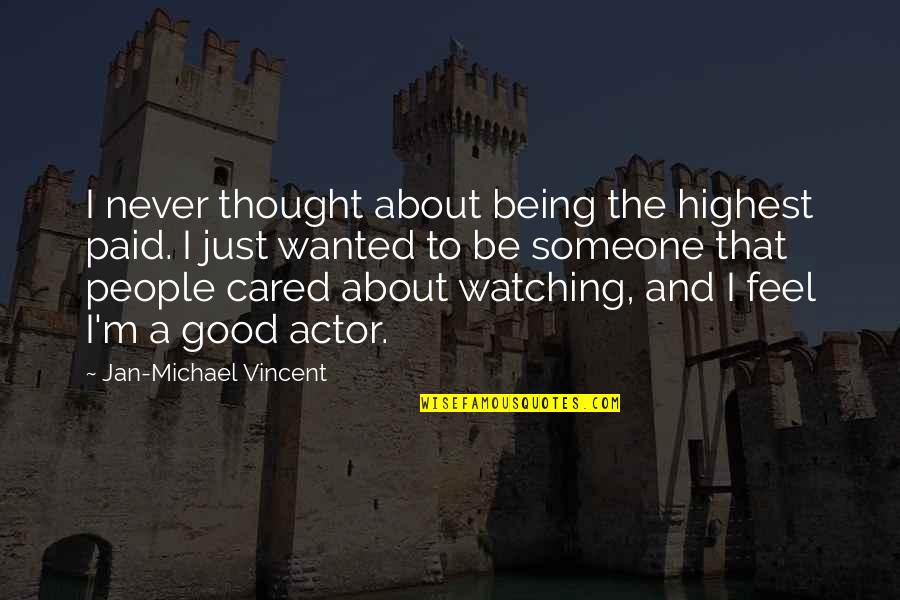 I never thought about being the highest paid. I just wanted to be someone that people cared about watching, and I feel I'm a good actor. —
Jan-Michael Vincent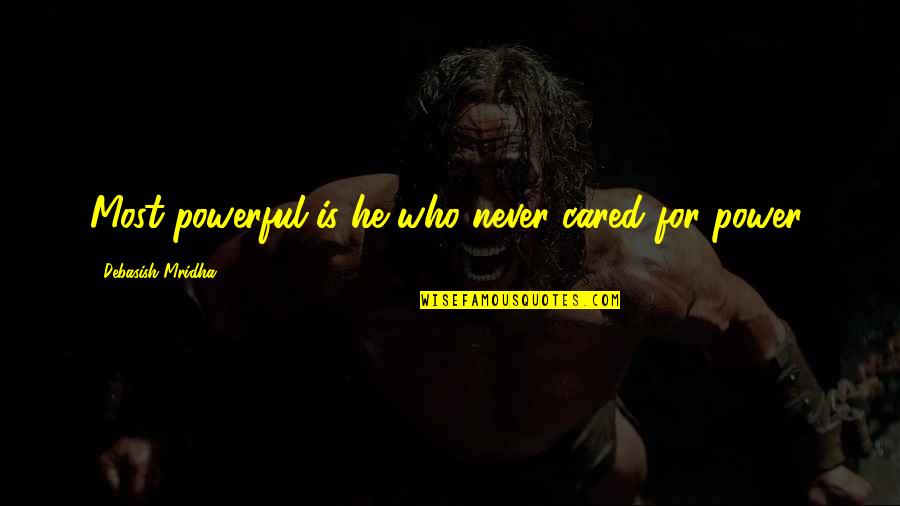 Most powerful is he who never cared for power. —
Debasish Mridha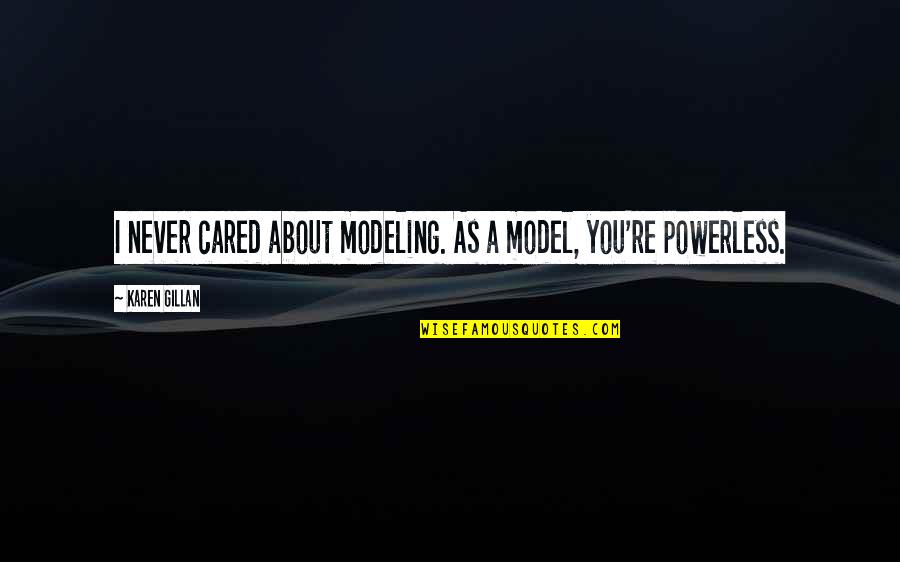 I never cared about modeling. As a model, you're powerless. —
Karen Gillan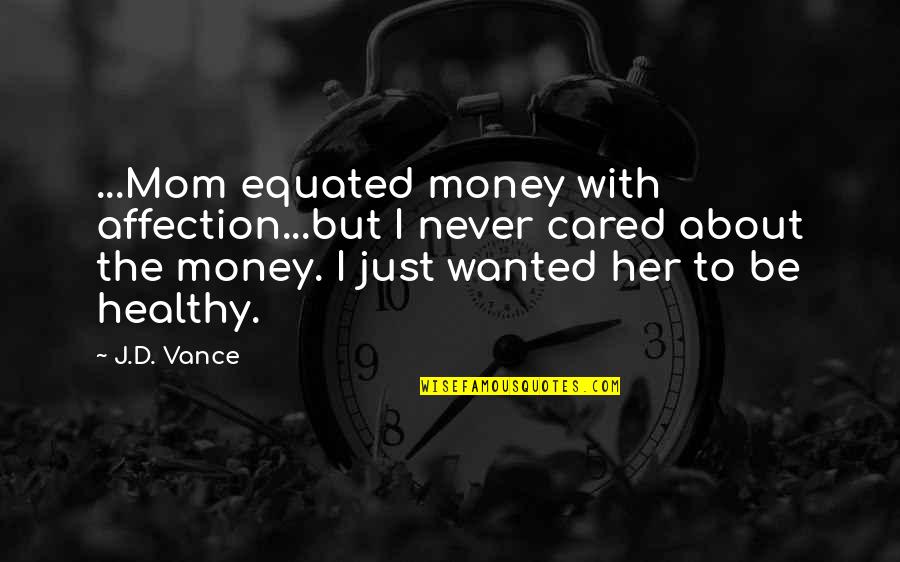 ...Mom equated money with affection...but I never cared about the money. I just wanted her to be healthy. —
J.D. Vance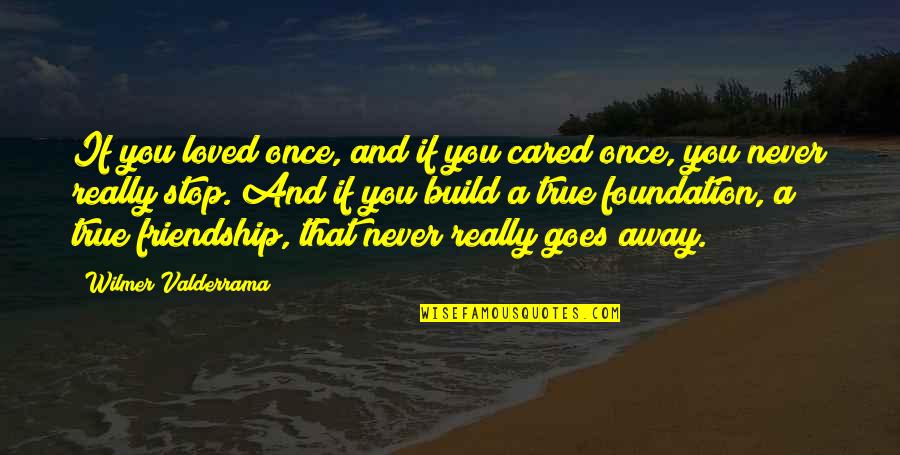 If you loved once, and if you cared once, you never really stop. And if you build a true foundation, a true friendship, that never really goes away. —
Wilmer Valderrama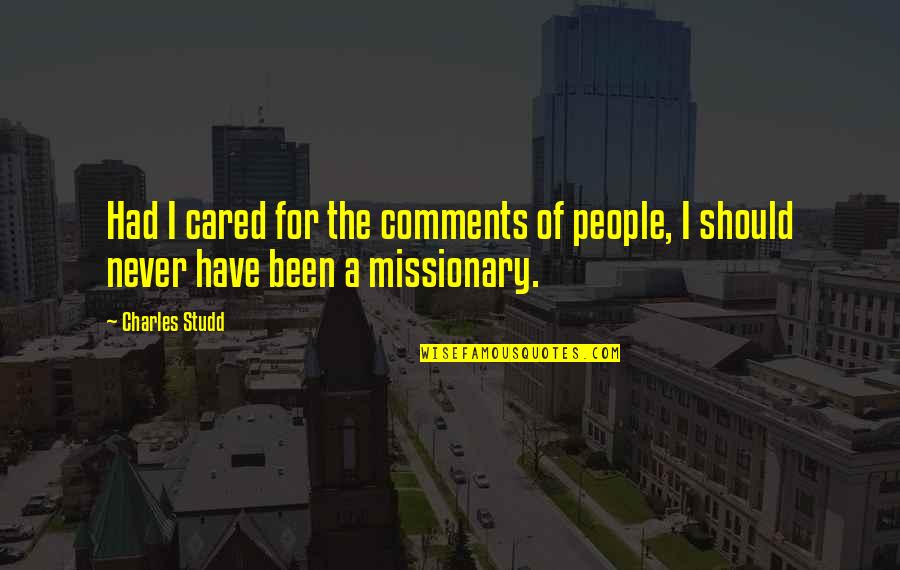 Had I cared for the comments of people, I should never have been a missionary. —
Charles Studd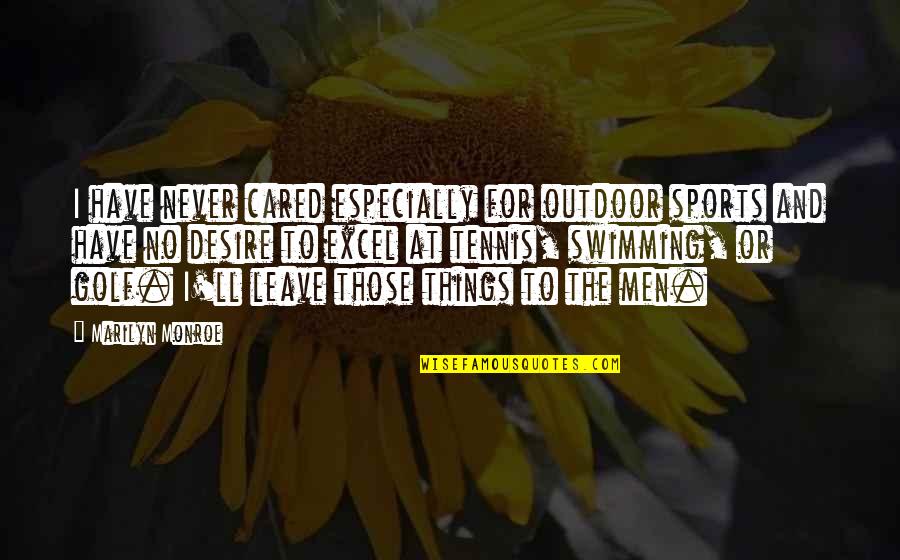 I have never cared especially for outdoor sports and have no desire to excel at tennis, swimming, or golf. I'll leave those things to the men. —
Marilyn Monroe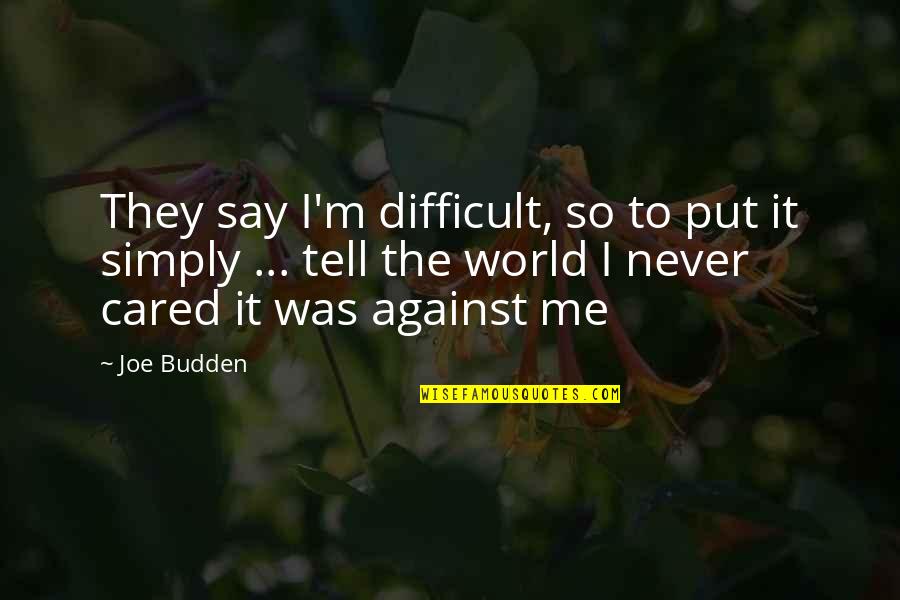 They say I'm difficult, so to put it simply ... tell the world I never cared it was against me —
Joe Budden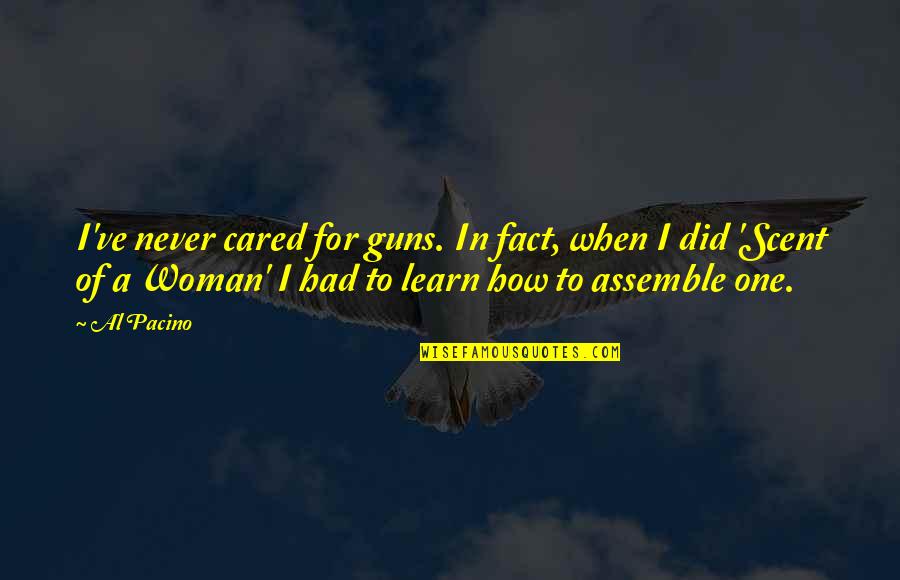 I've never cared for guns. In fact, when I did 'Scent of a Woman' I had to learn how to assemble one. —
Al Pacino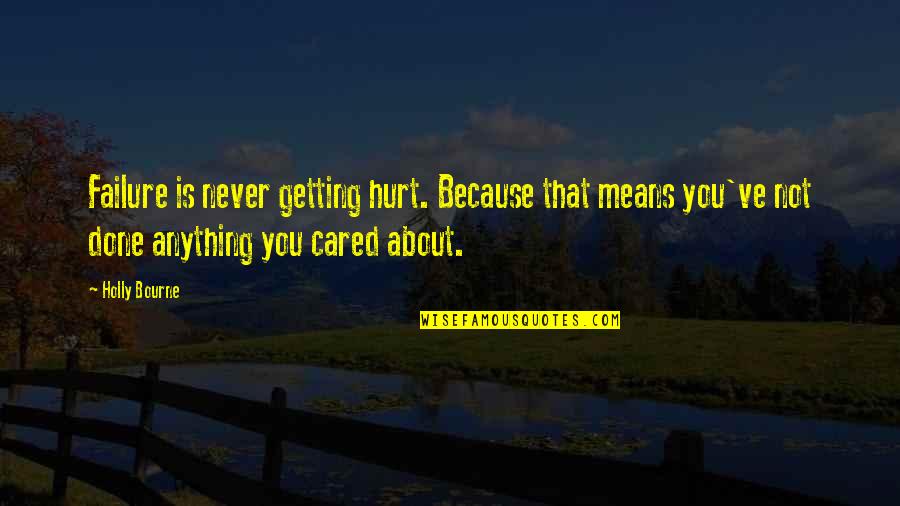 Failure is never getting hurt. Because that means you've not done anything you cared about. —
Holly Bourne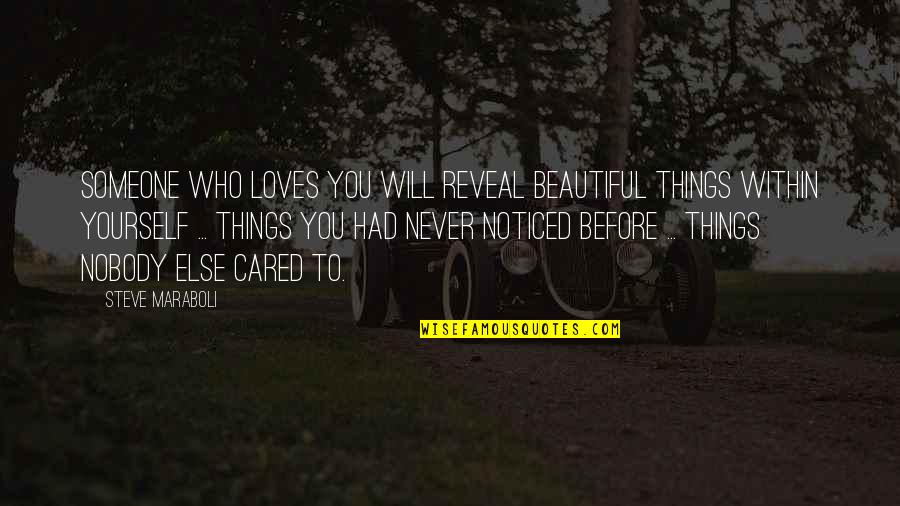 Someone who loves you will reveal beautiful things within yourself ... things you had never noticed before ... things nobody else cared to. —
Steve Maraboli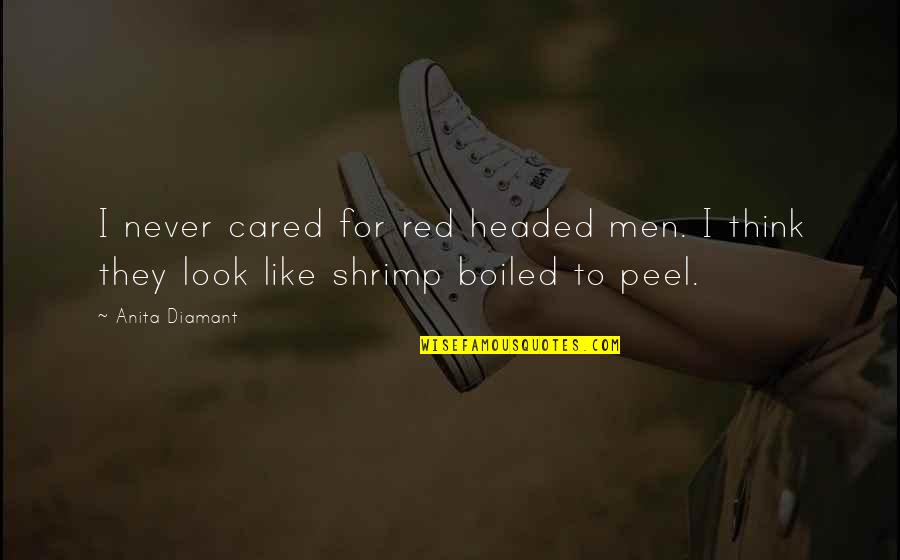 I never cared for red headed men. I think they look like shrimp boiled to peel. —
Anita Diamant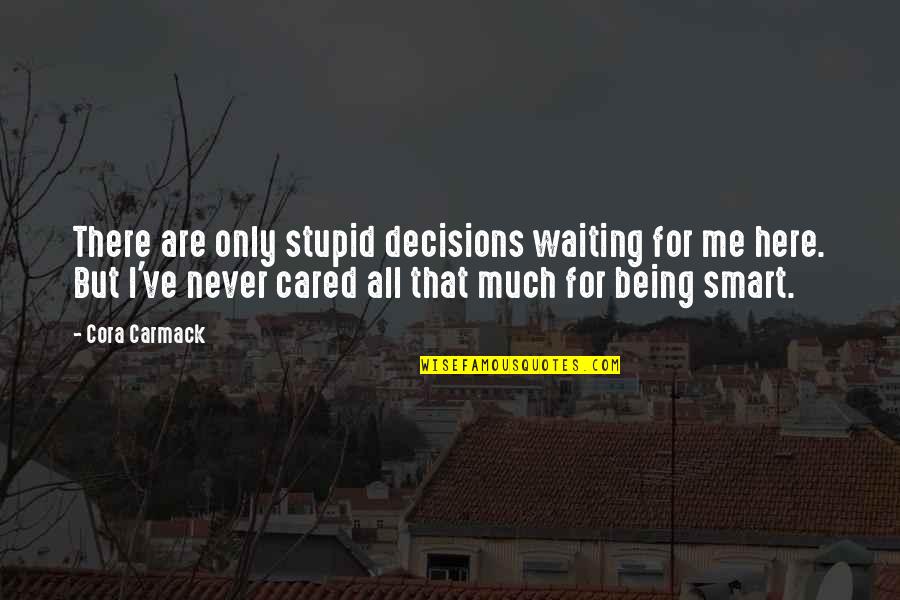 There are only stupid decisions waiting for me here. But I've never cared all that much for being smart. —
Cora Carmack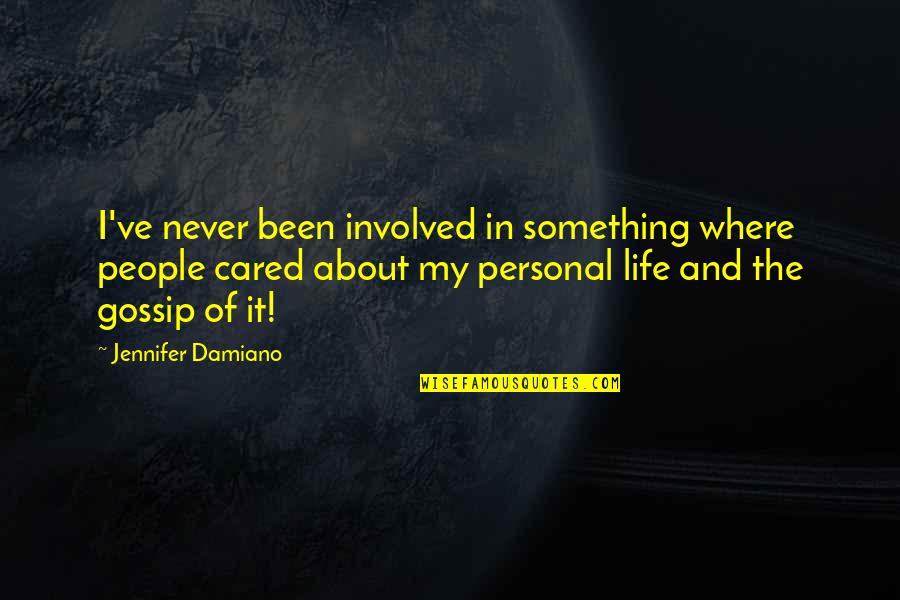 I've never been involved in something where people cared about my personal life and the gossip of it! —
Jennifer Damiano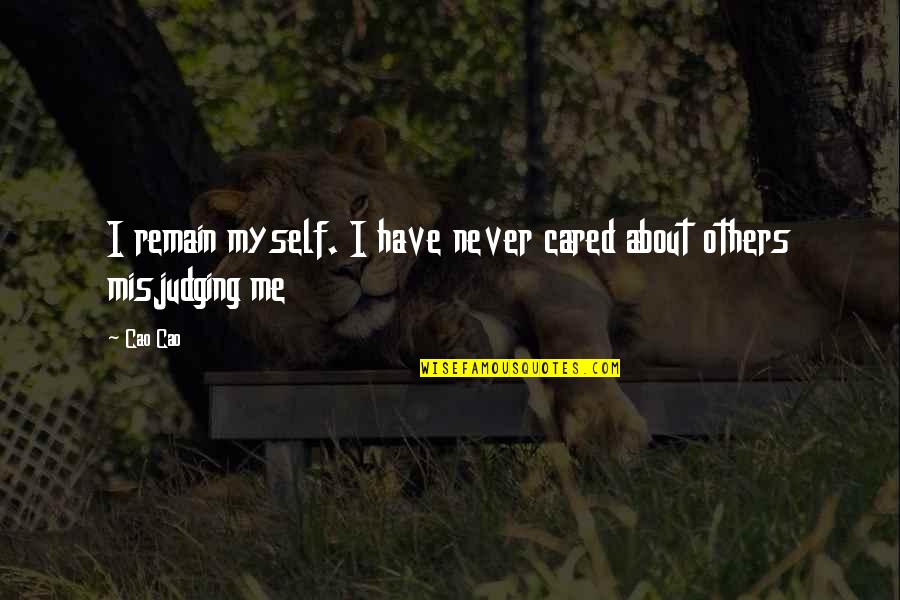 I remain myself. I have never cared about others misjudging me —
Cao Cao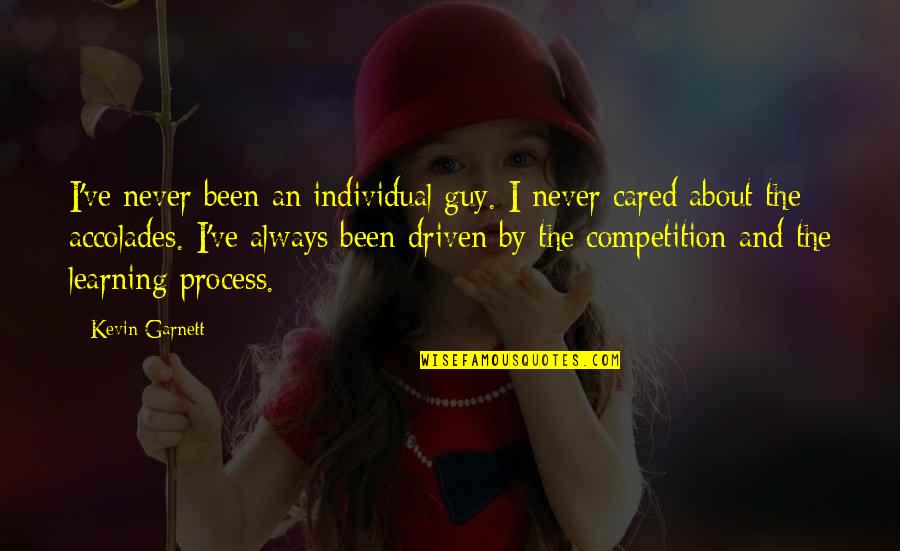 I've never been an individual guy. I never cared about the accolades. I've always been driven by the competition and the learning process. —
Kevin Garnett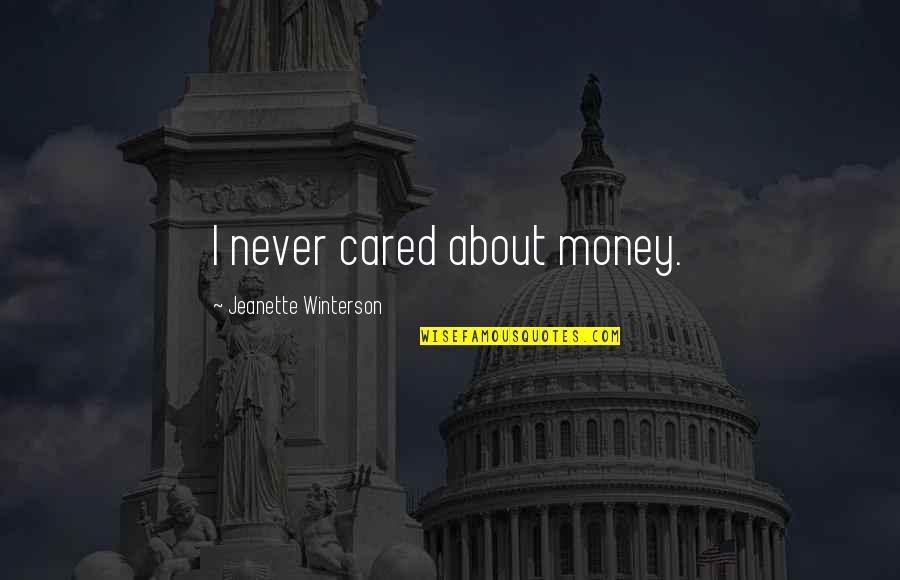 I never cared about money. —
Jeanette Winterson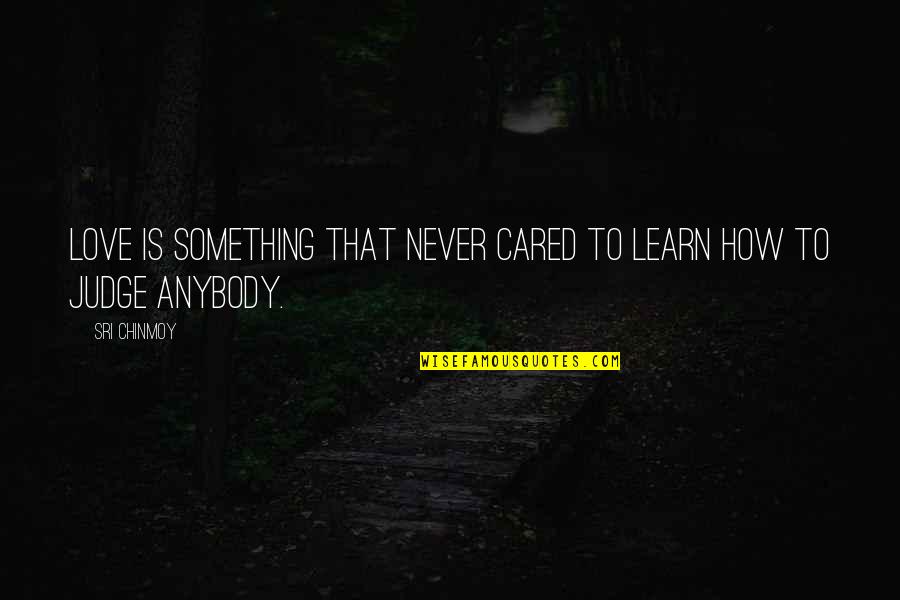 Love is something that never cared to learn how to judge anybody. —
Sri Chinmoy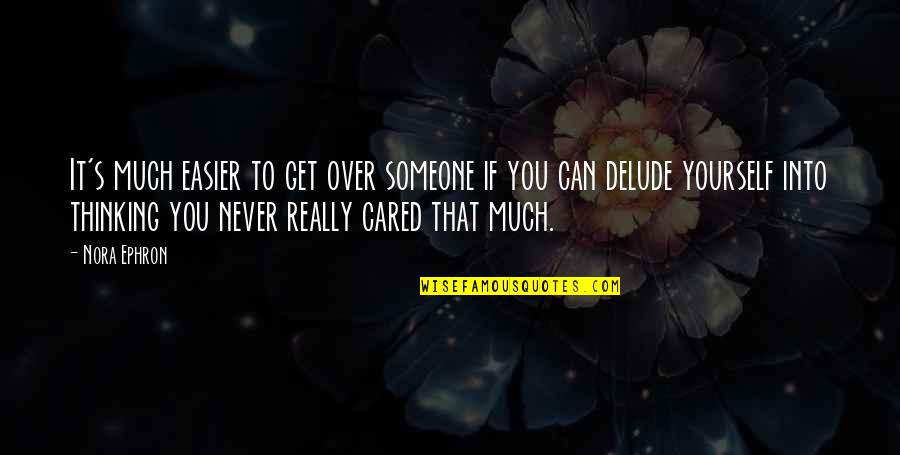 It's much easier to get over someone if you can delude yourself into thinking you never really cared that much. —
Nora Ephron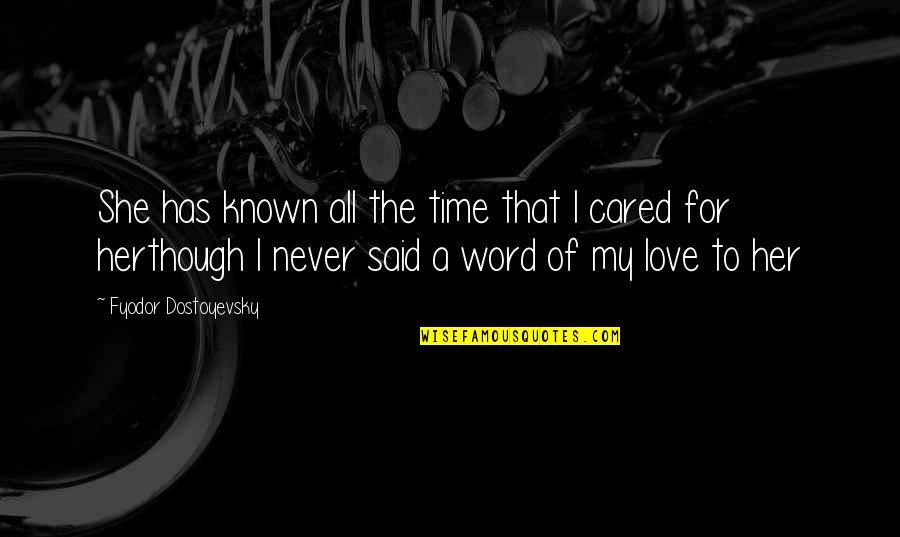 She has known all the time that I cared for her
though I never said a word of my love to her
—
Fyodor Dostoyevsky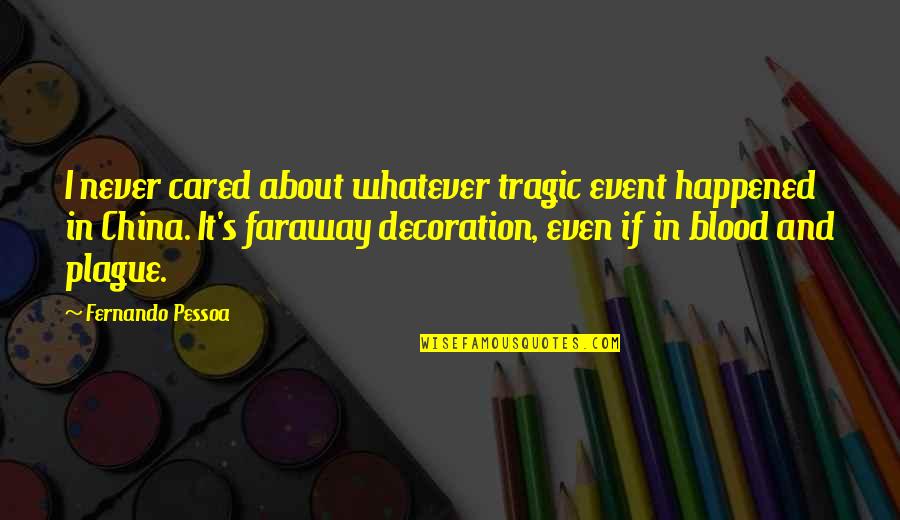 I never cared about whatever tragic event happened in China. It's faraway decoration, even if in blood and plague. —
Fernando Pessoa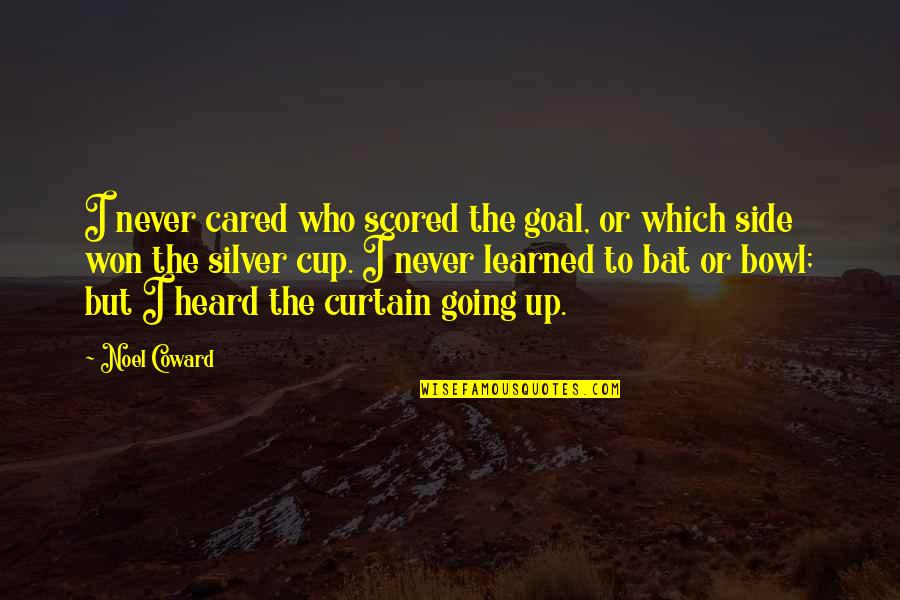 I never cared who scored the goal, or which side won the silver cup. I never learned to bat or bowl; but I heard the curtain going up. —
Noel Coward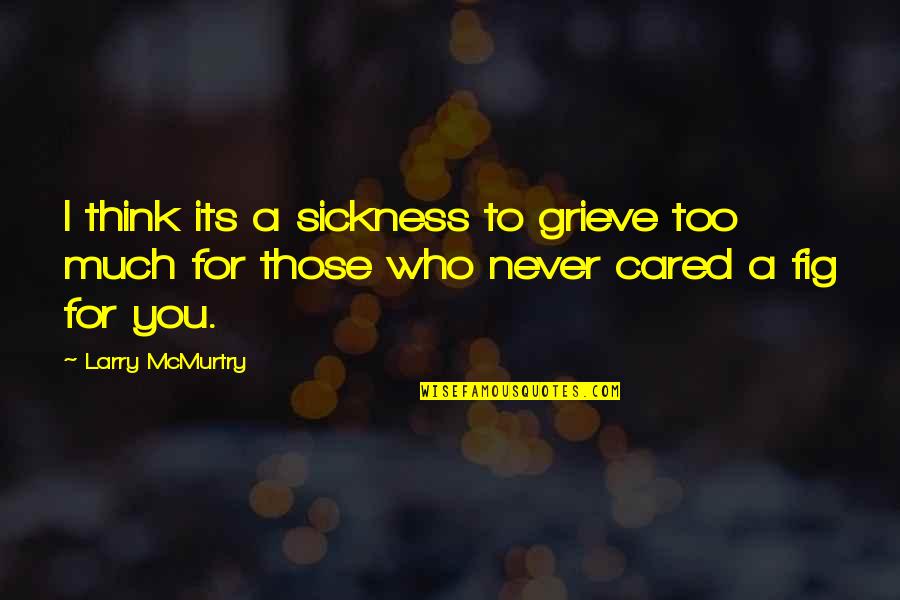 I think its a sickness to grieve too much for those who never cared a fig for you. —
Larry McMurtry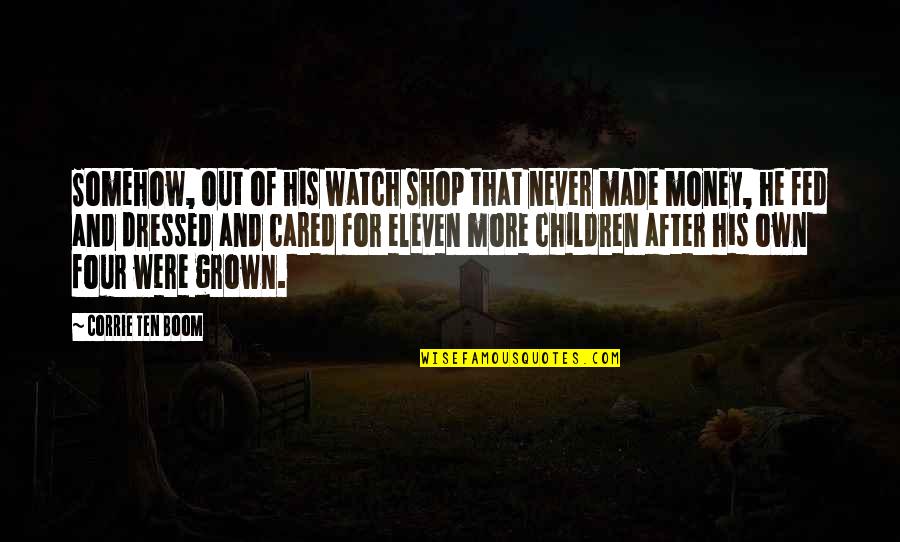 Somehow, out of his watch shop that never made money, he fed and dressed and cared for eleven more children after his own four were grown. —
Corrie Ten Boom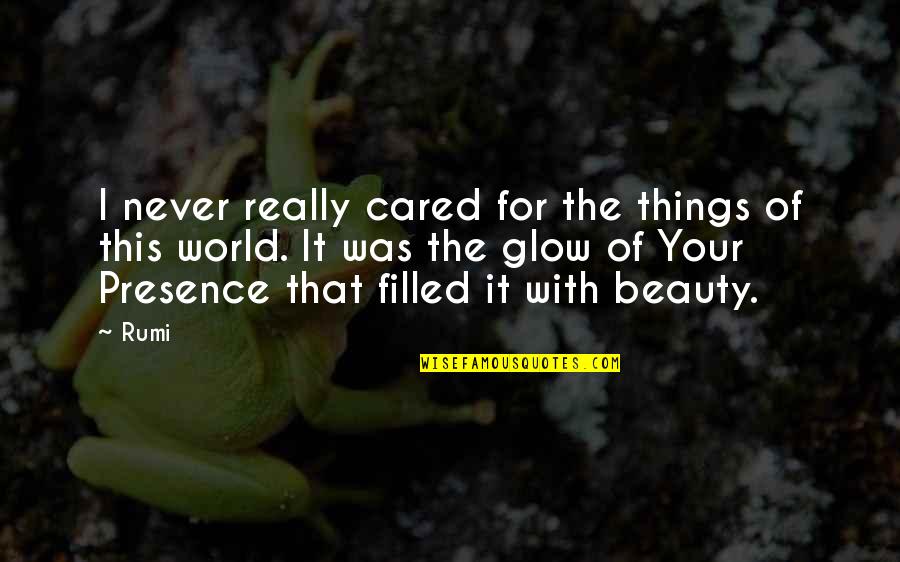 I never really cared for the things of this world. It was the glow of Your Presence that filled it with beauty. —
Rumi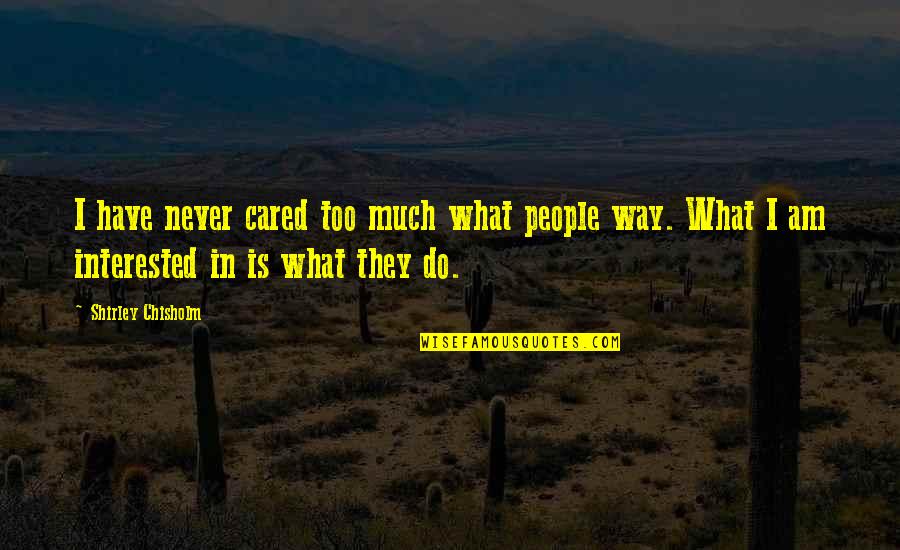 I have never cared too much what people way. What I am interested in is what they do. —
Shirley Chisholm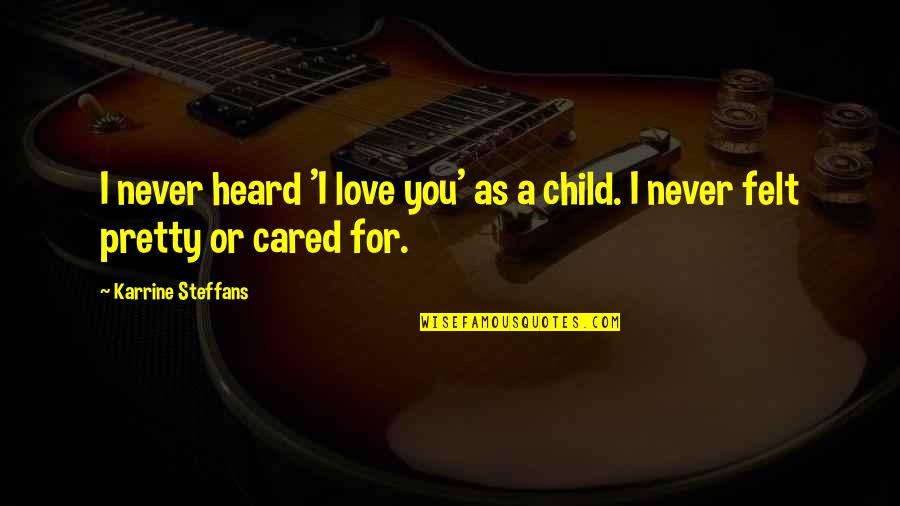 I never heard 'I love you' as a child. I never felt pretty or cared for. —
Karrine Steffans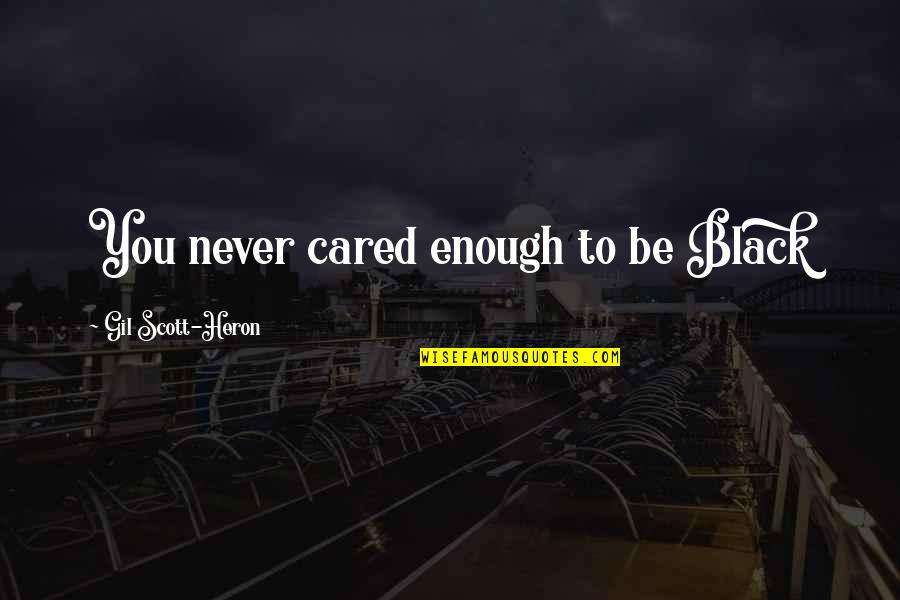 You never cared
enough to be Black —
Gil Scott-Heron