Yeah I'm Weird Quotes
Collection of top 8 famous quotes about Yeah I'm Weird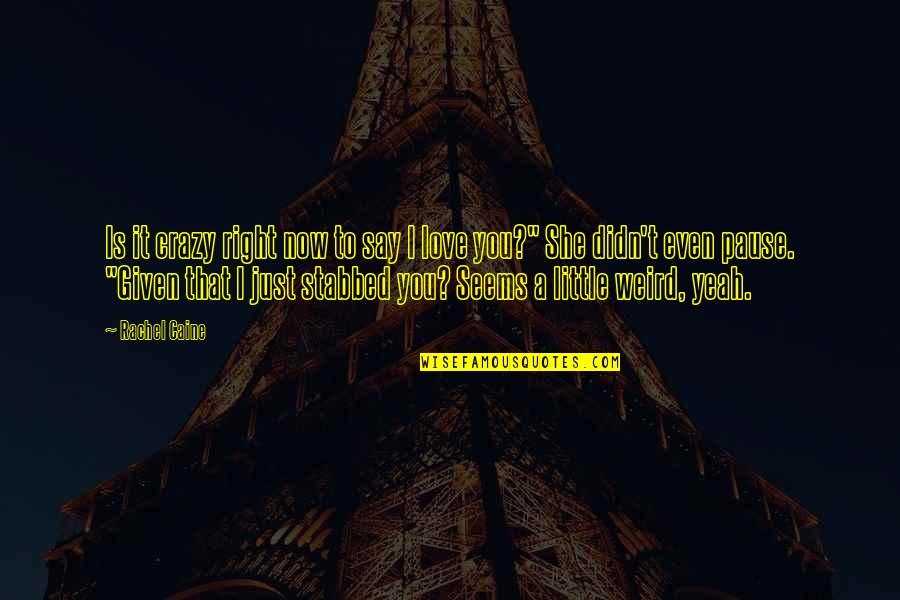 Is it crazy right now to say I love you?" She didn't even pause. "Given that I just stabbed you? Seems a little weird, yeah.
—
Rachel Caine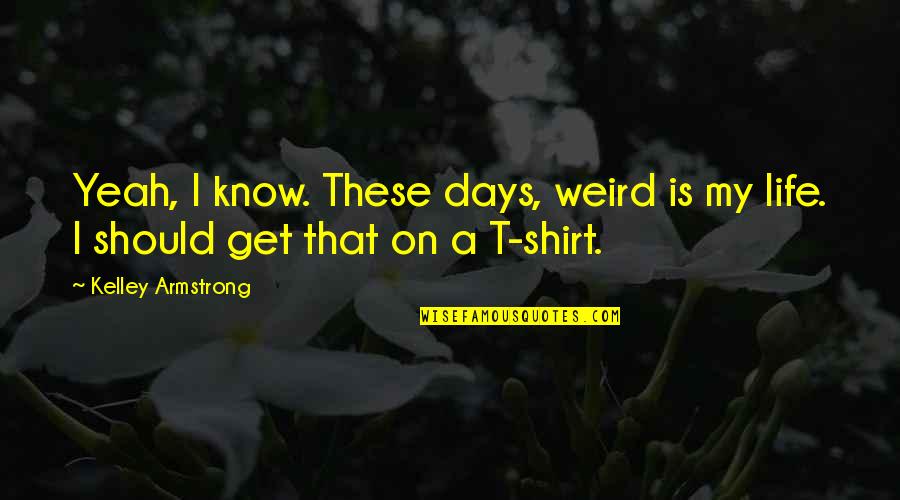 Yeah, I know. These days, weird is my life. I should get that on a T-shirt.
—
Kelley Armstrong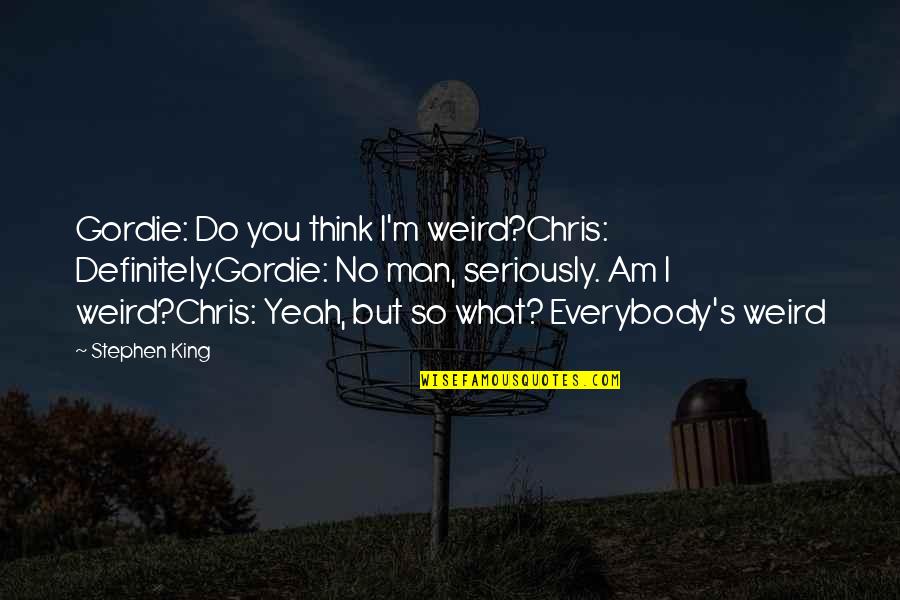 Gordie: Do you think I'm weird?
Chris: Definitely.
Gordie: No man, seriously. Am I weird?
Chris: Yeah, but so what? Everybody's weird —
Stephen King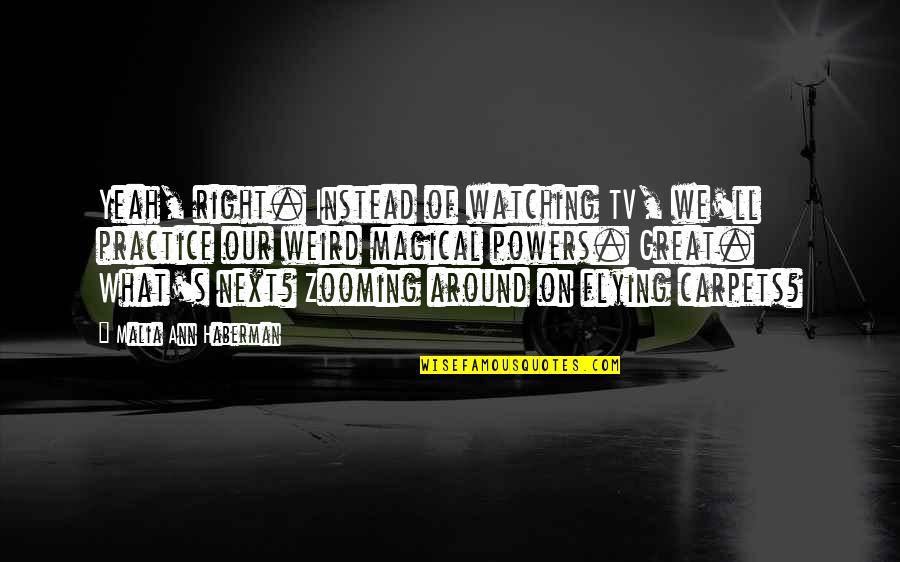 Yeah, right. Instead of watching TV, we'll practice our weird magical powers. Great. What's next? Zooming around on flying carpets? —
Malia Ann Haberman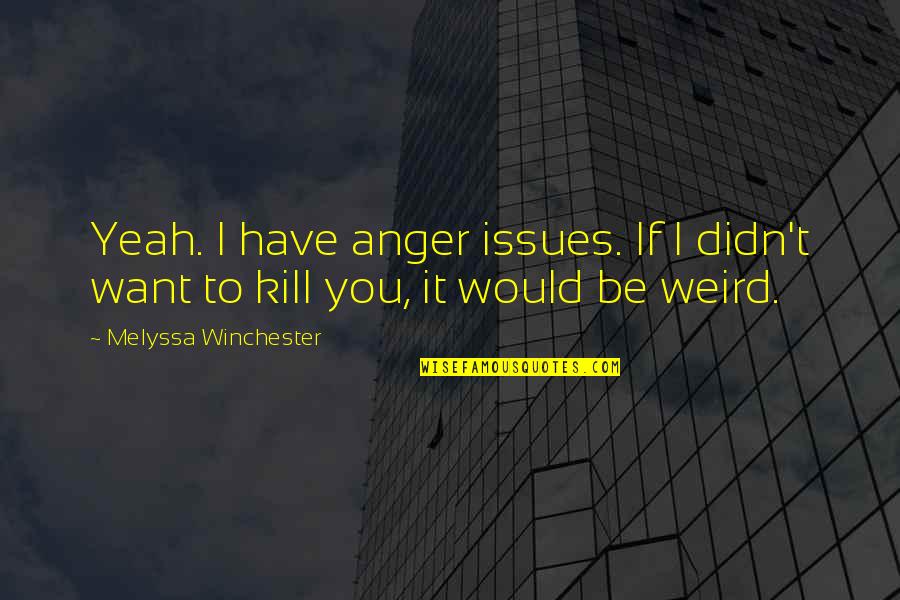 Yeah. I have anger issues. If I didn't want to kill you, it would be weird. —
Melyssa Winchester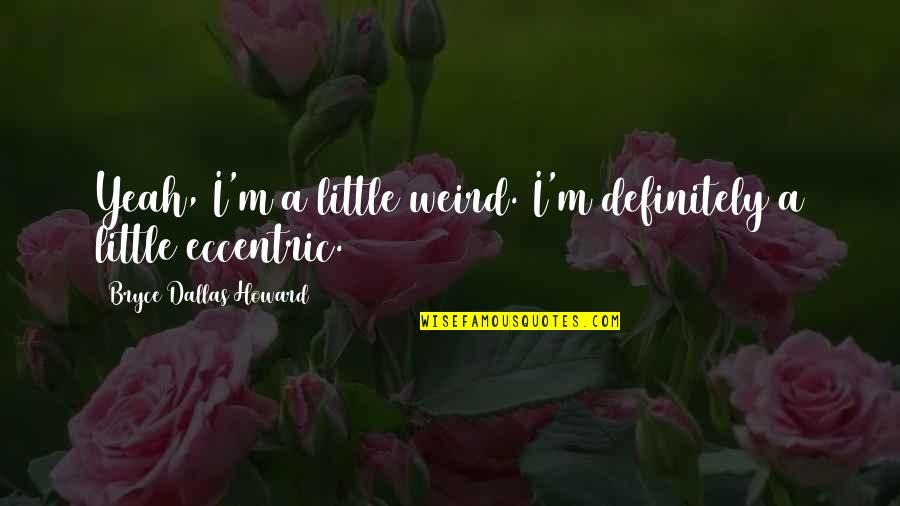 Yeah, I'm a little weird. I'm definitely a little eccentric. —
Bryce Dallas Howard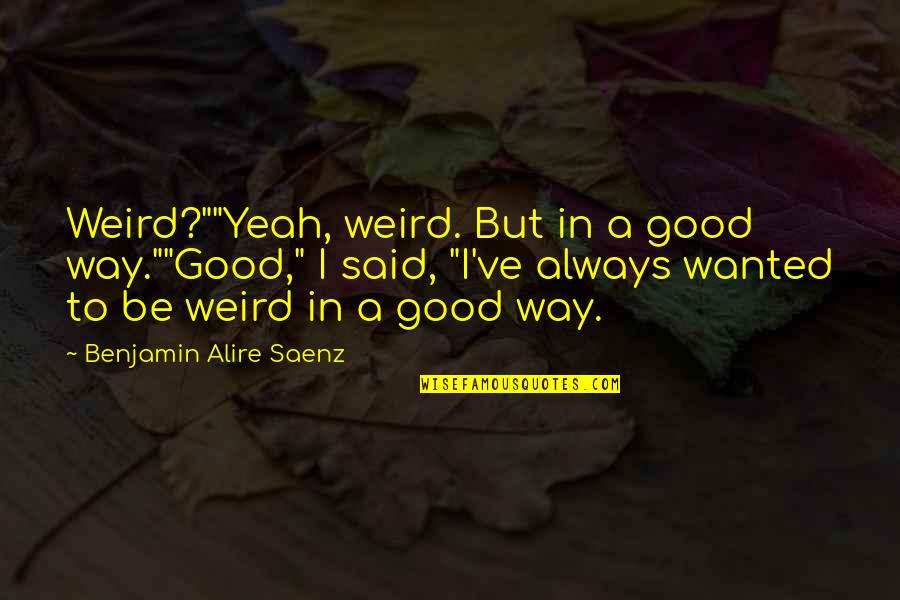 Weird?"
"Yeah, weird. But in a good way."
"Good," I said, "I've always wanted to be weird in a good way. —
Benjamin Alire Saenz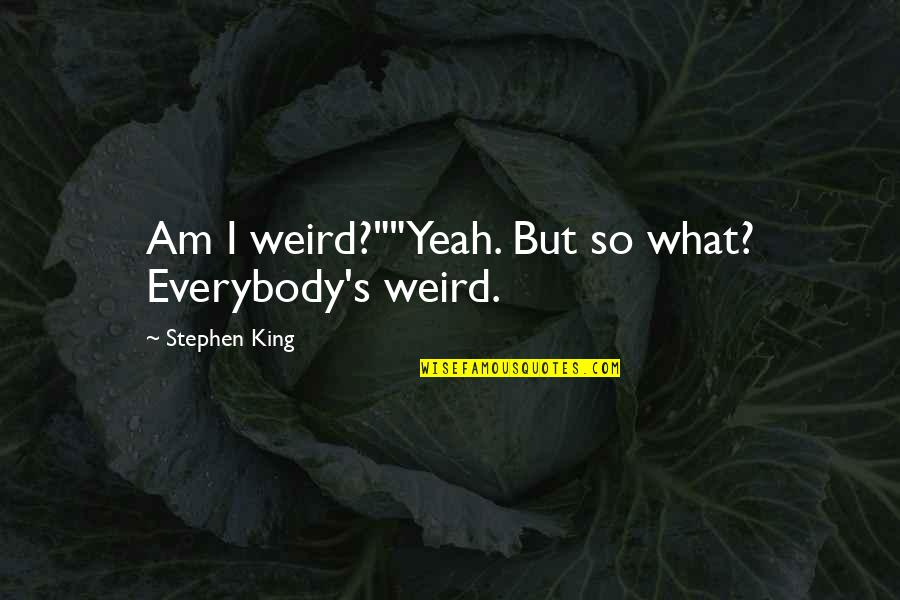 Am I weird?"
"Yeah. But so what? Everybody's weird. —
Stephen King