Writers Funny Quotes
Collection of top 22 famous quotes about Writers Funny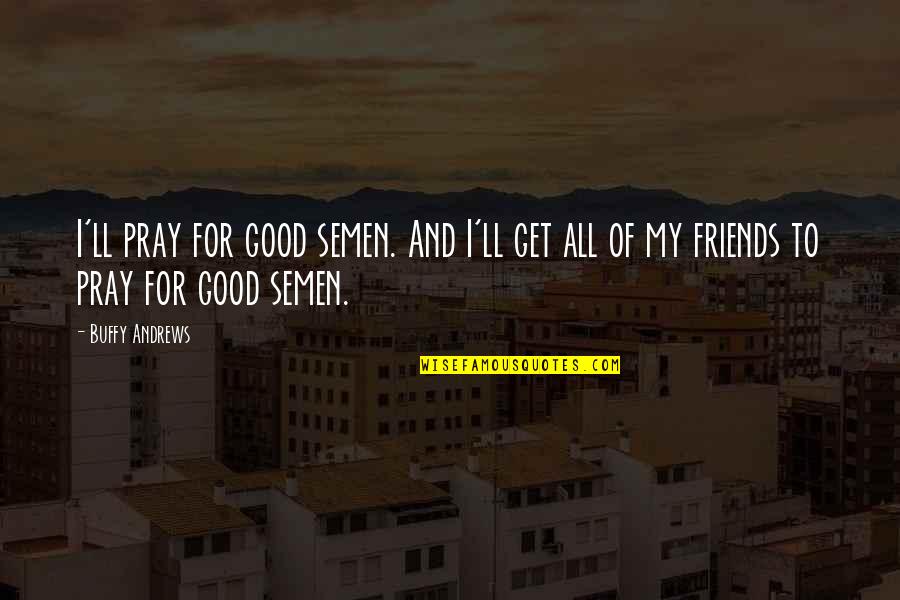 I'll pray for good semen. And I'll get all of my friends to pray for good semen.
—
Buffy Andrews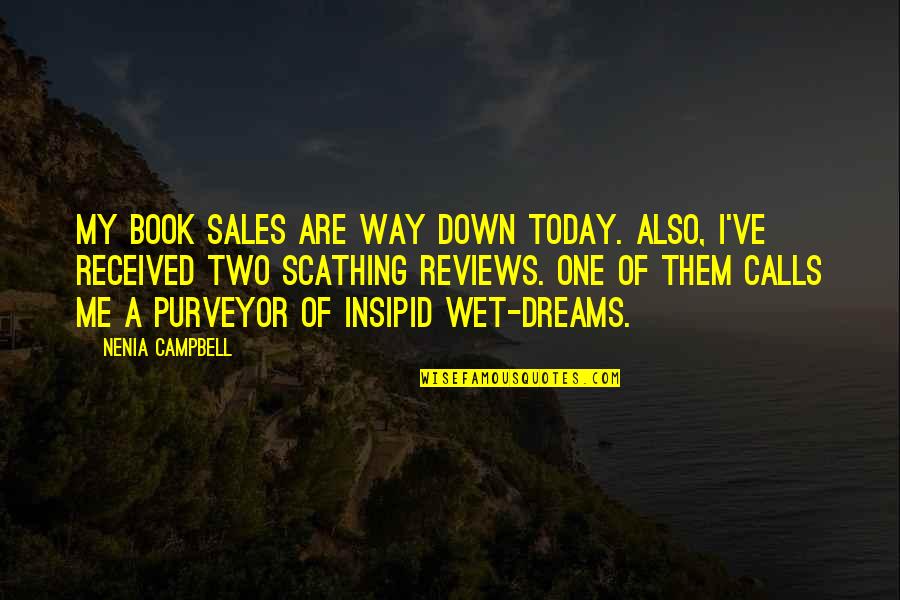 My book sales are way down today. Also, I've received two scathing reviews. One of them calls me a purveyor of insipid wet-dreams.
—
Nenia Campbell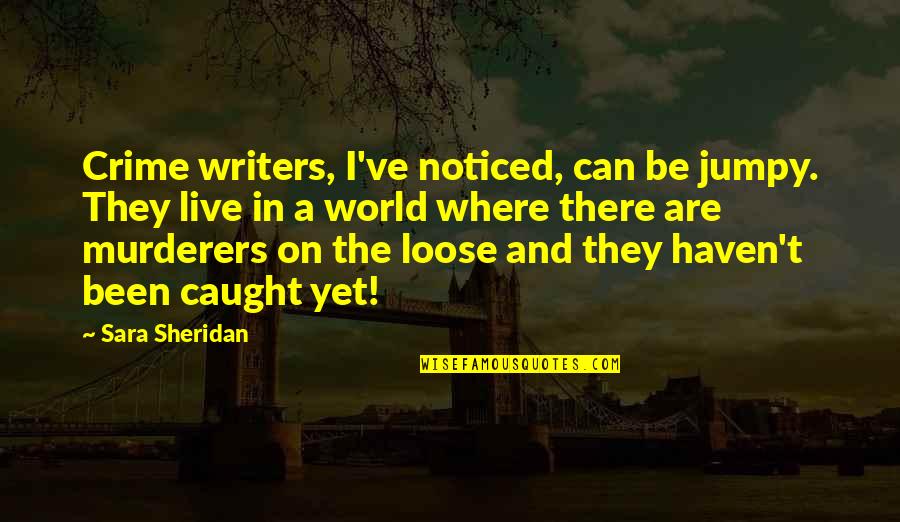 Crime writers, I've noticed, can be jumpy. They live in a world where there are murderers on the loose and they haven't been caught yet!
—
Sara Sheridan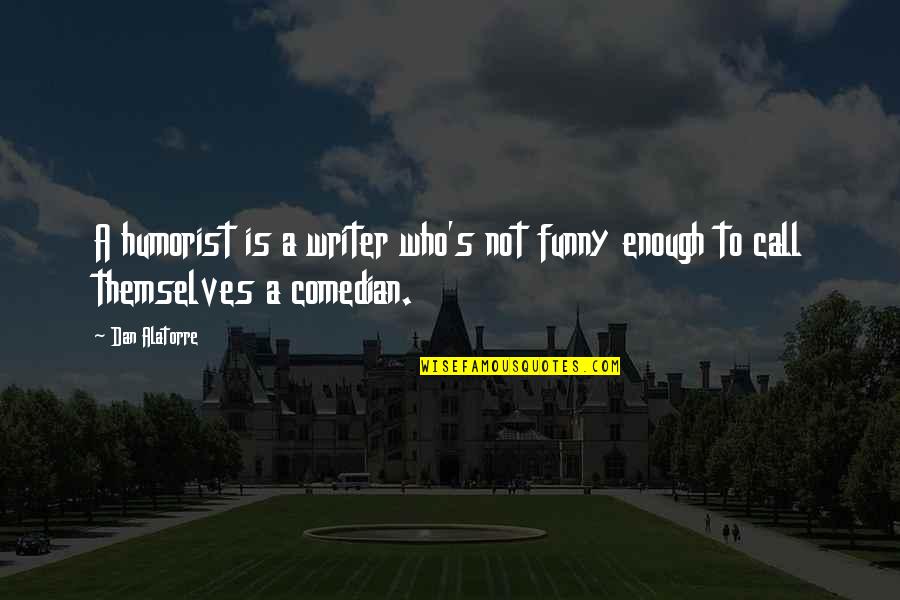 A humorist is a writer who's not funny enough to call themselves a comedian.
—
Dan Alatorre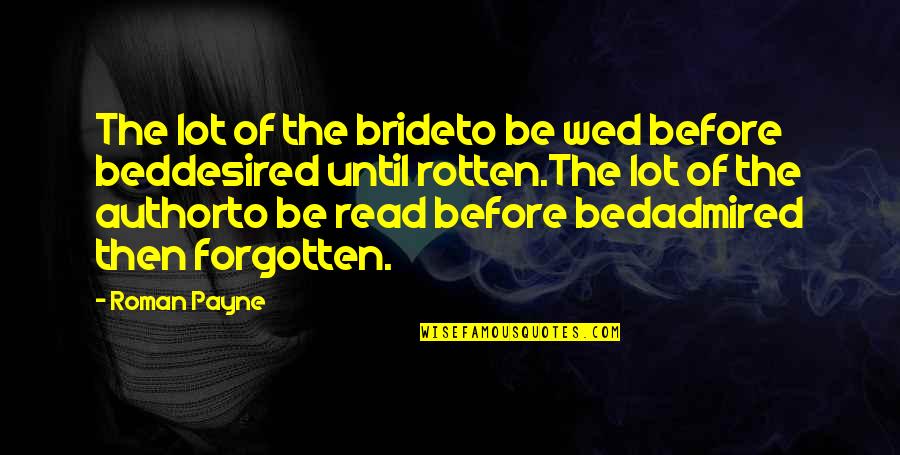 The lot of the bride
to be wed before bed
desired until rotten.
The lot of the author
to be read before bed
admired then forgotten. —
Roman Payne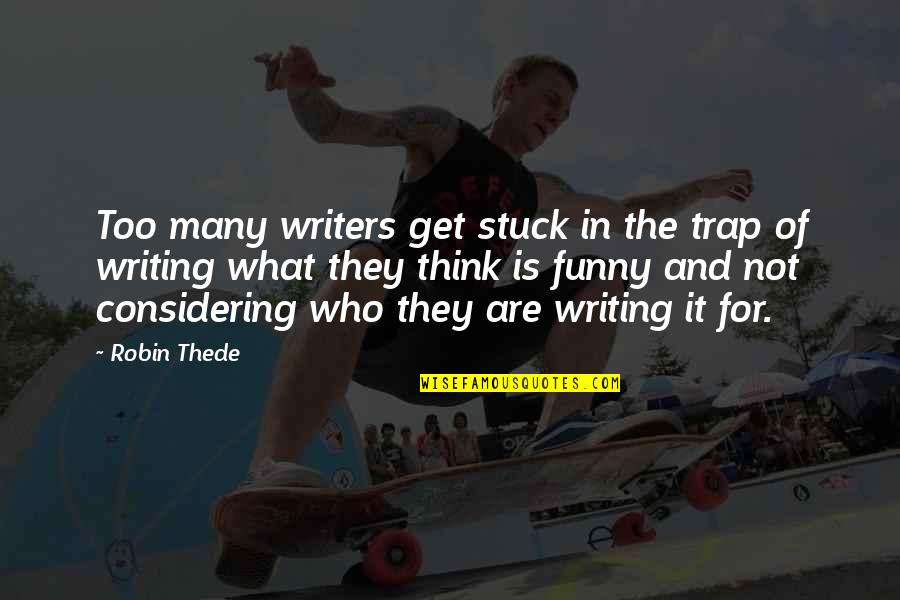 Too many writers get stuck in the trap of writing what they think is funny and not considering who they are writing it for. —
Robin Thede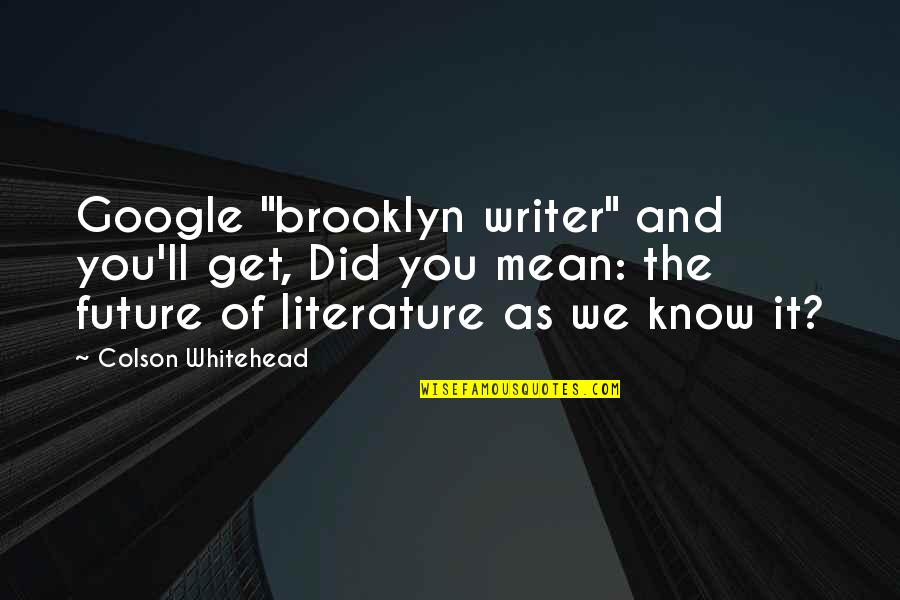 Google "brooklyn writer" and you'll get, Did you mean: the future of literature as we know it? —
Colson Whitehead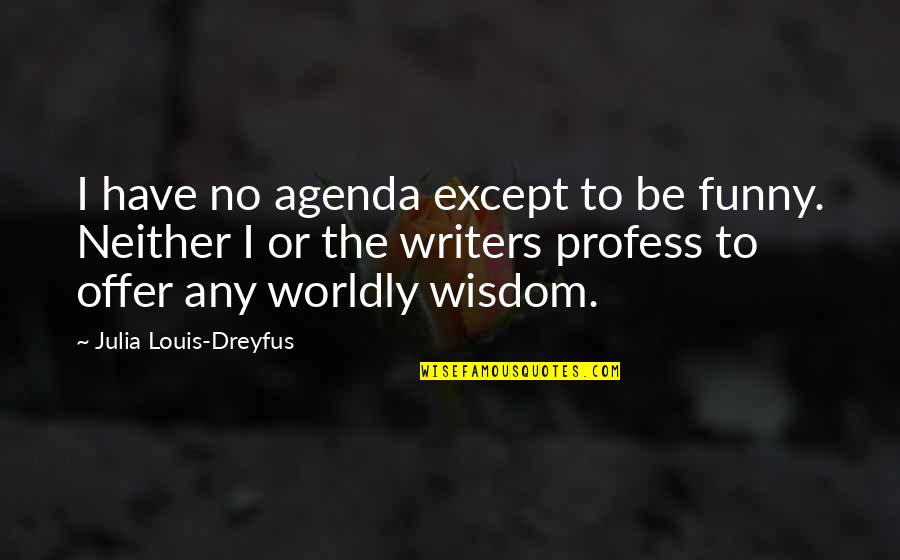 I have no agenda except to be funny. Neither I or the writers profess to offer any worldly wisdom. —
Julia Louis-Dreyfus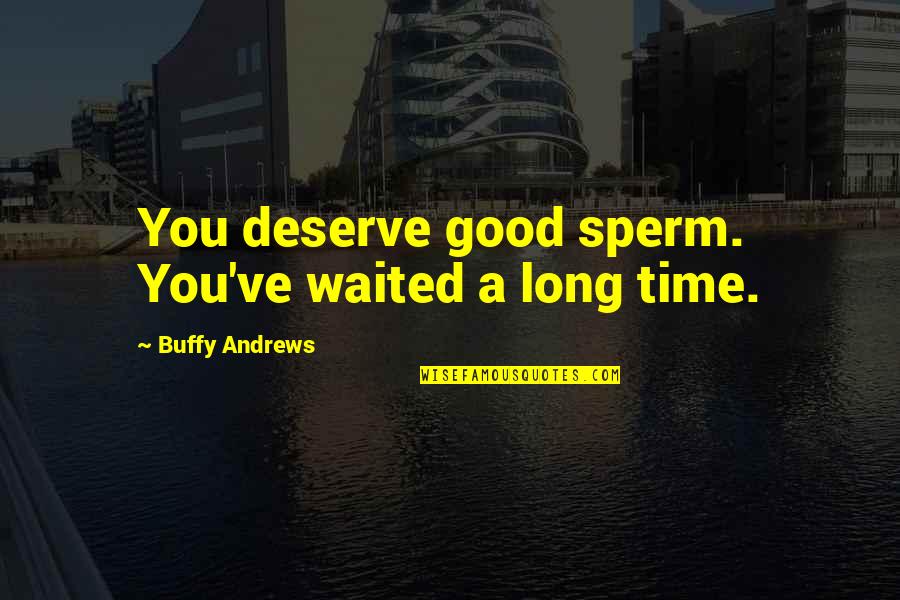 You deserve good sperm. You've waited a long time. —
Buffy Andrews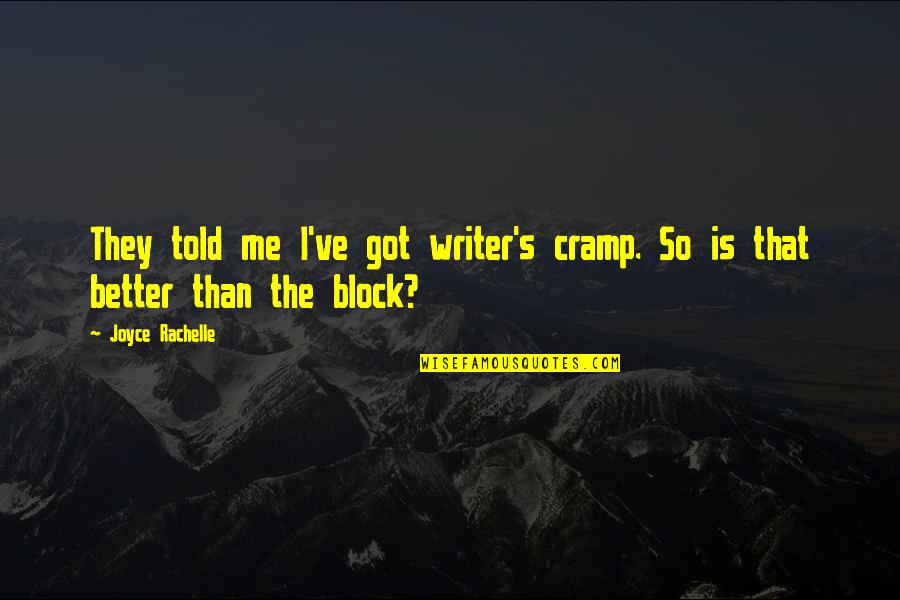 They told me I've got writer's cramp. So is that better than the block? —
Joyce Rachelle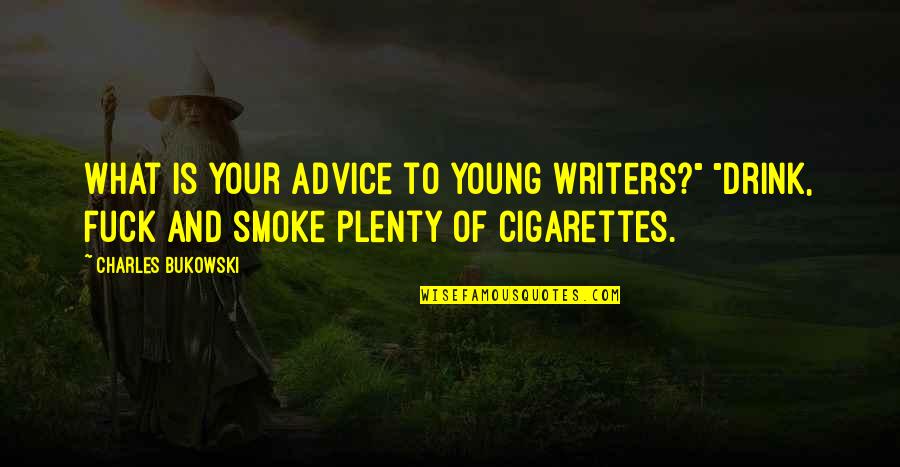 What is your advice to young writers?"
"Drink, fuck and smoke plenty of cigarettes. —
Charles Bukowski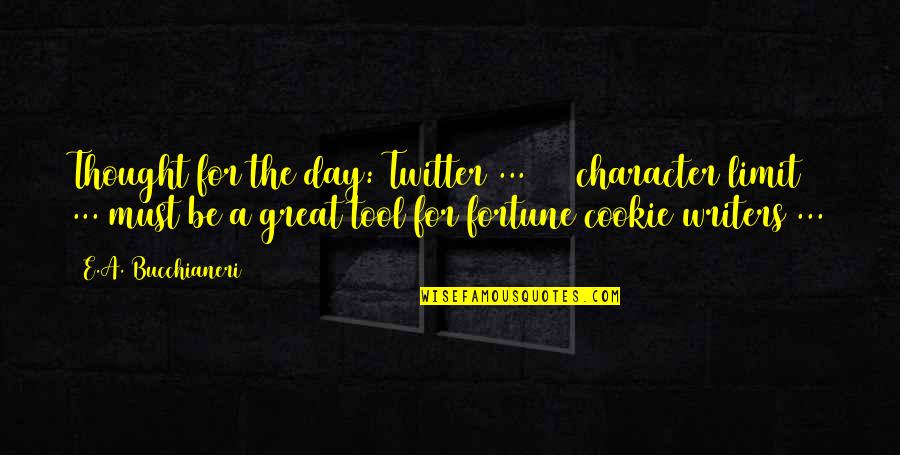 Thought for the day: Twitter ... 140 character limit ... must be a great tool for fortune cookie writers ... —
E.A. Bucchianeri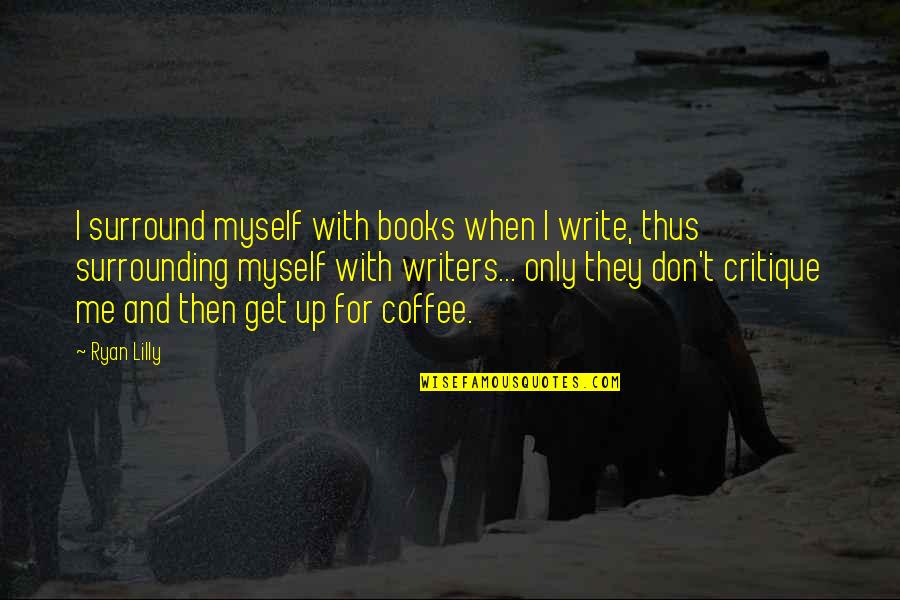 I surround myself with books when I write, thus surrounding myself with writers... only they don't critique me and then get up for coffee. —
Ryan Lilly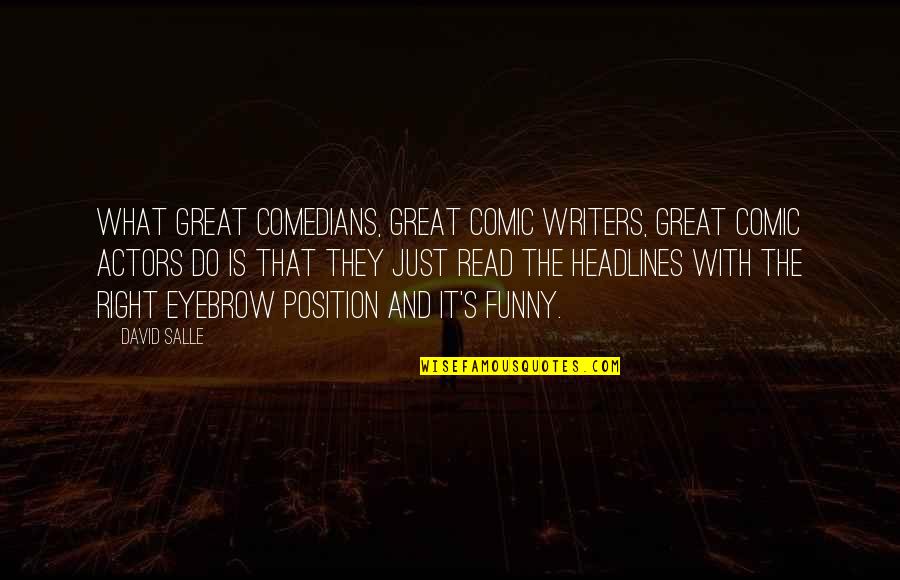 What great comedians, great comic writers, great comic actors do is that they just read the headlines with the right eyebrow position and it's funny. —
David Salle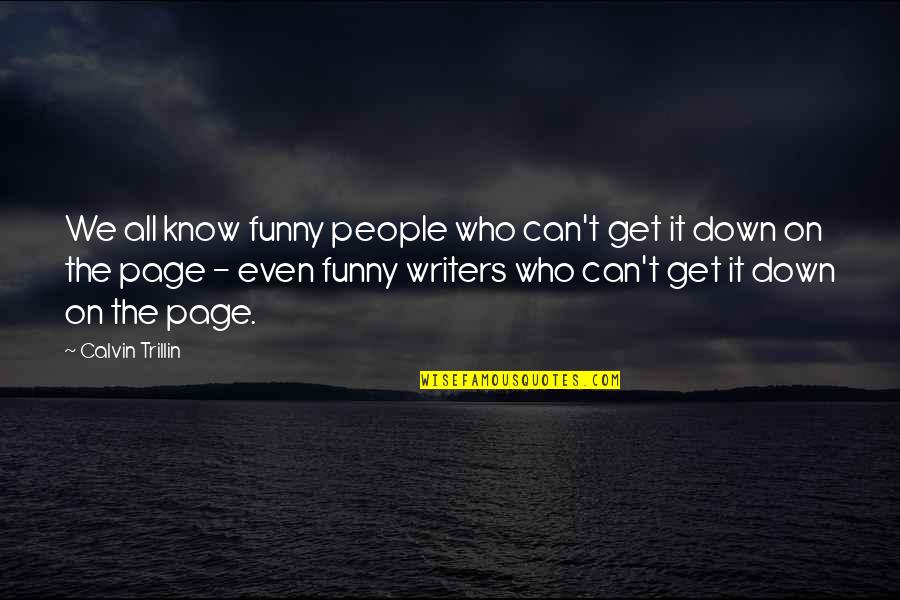 We all know funny people who can't get it down on the page - even funny writers who can't get it down on the page. —
Calvin Trillin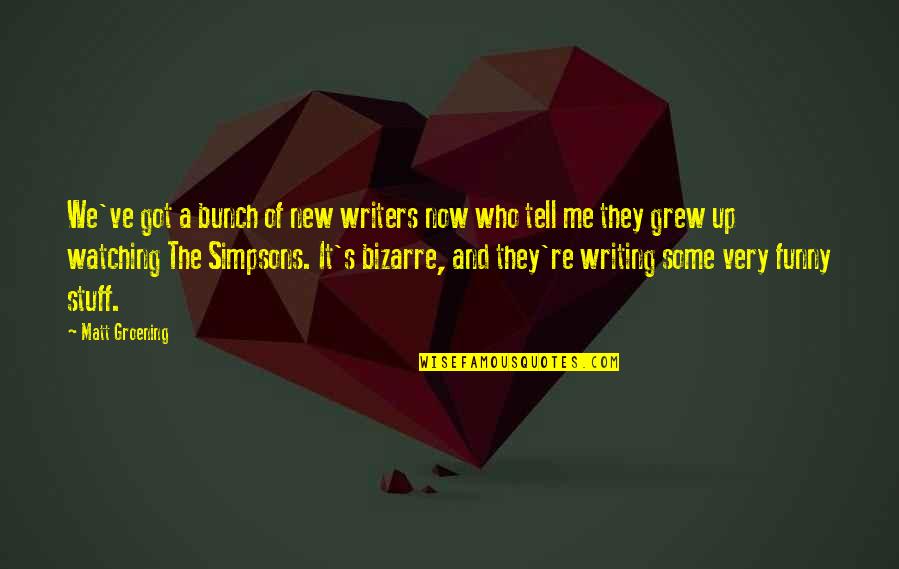 We've got a bunch of new writers now who tell me they grew up watching The Simpsons. It's bizarre, and they're writing some very funny stuff. —
Matt Groening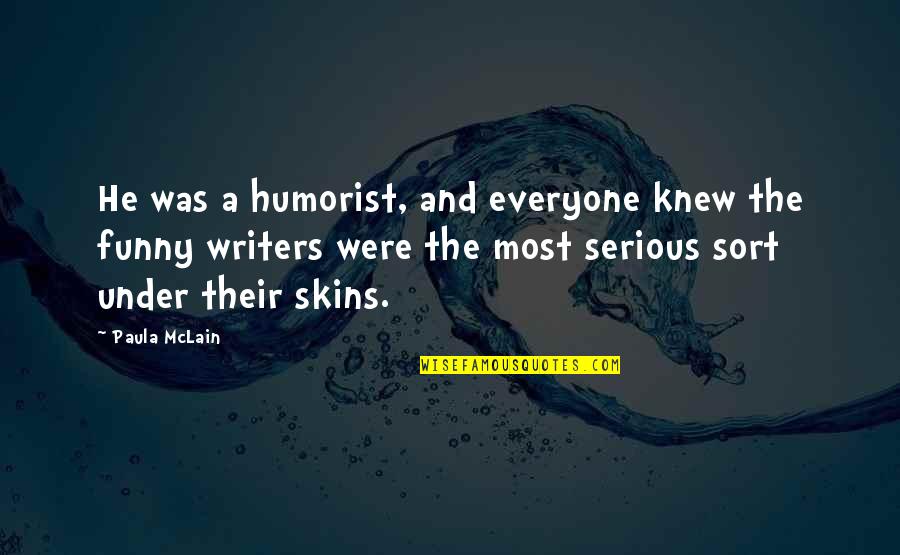 He was a humorist, and everyone knew the funny writers were the most serious sort under their skins. —
Paula McLain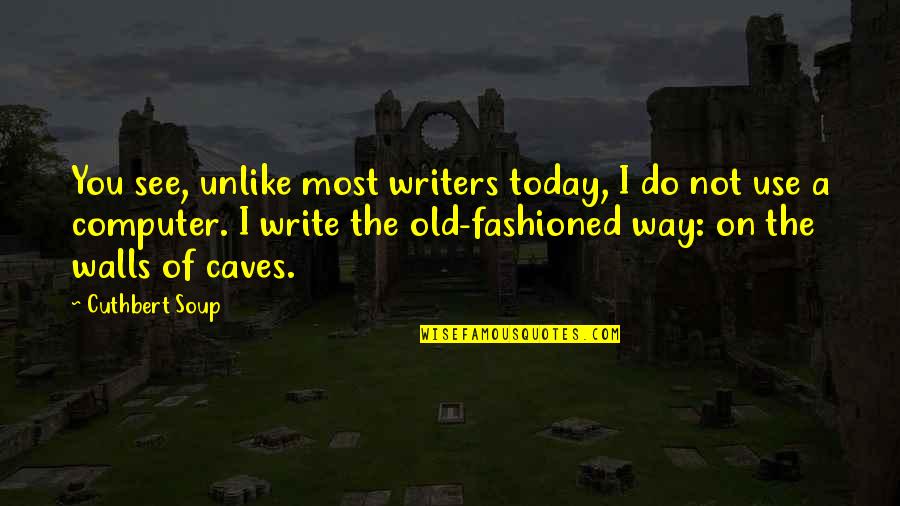 You see, unlike most writers today, I do not use a computer. I write the old-fashioned way: on the walls of caves. —
Cuthbert Soup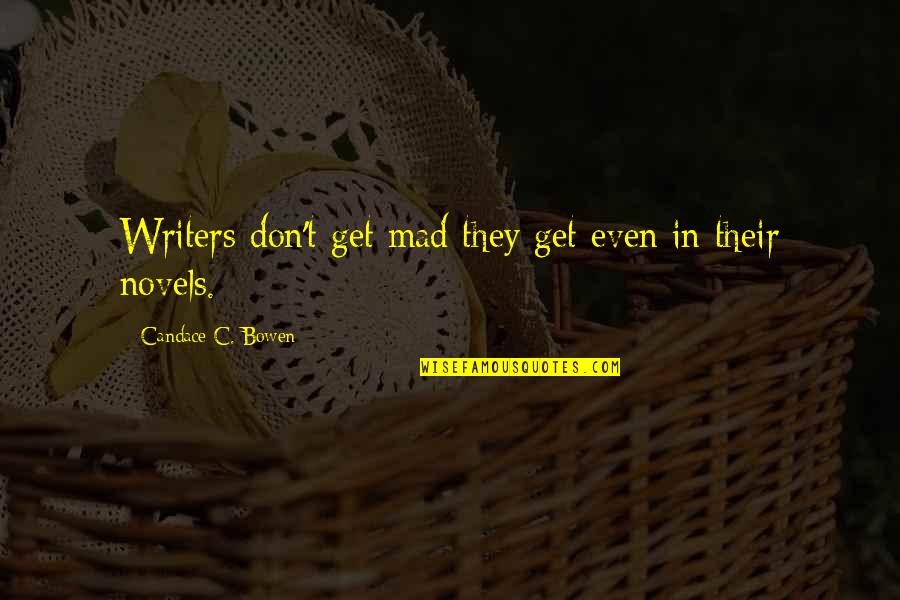 Writers don't get mad they get even in their novels. —
Candace C. Bowen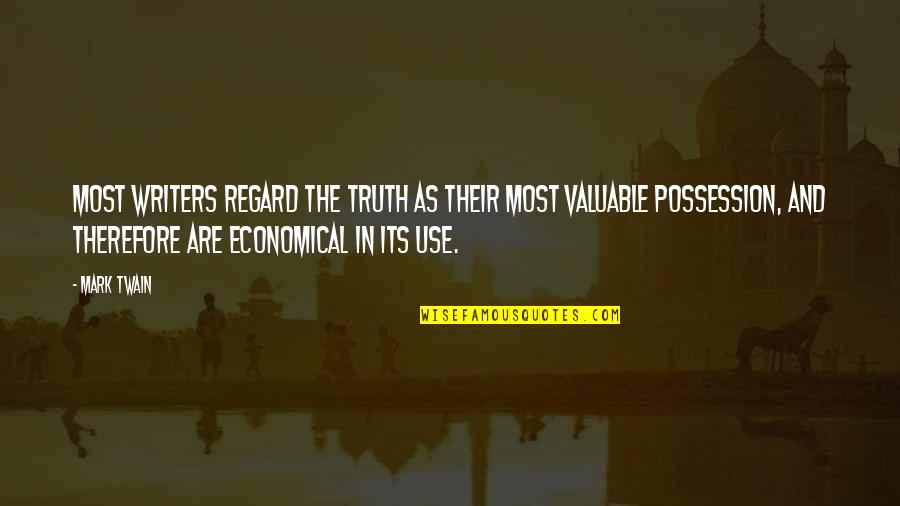 Most writers regard the truth as their most valuable possession, and therefore are economical in its use. —
Mark Twain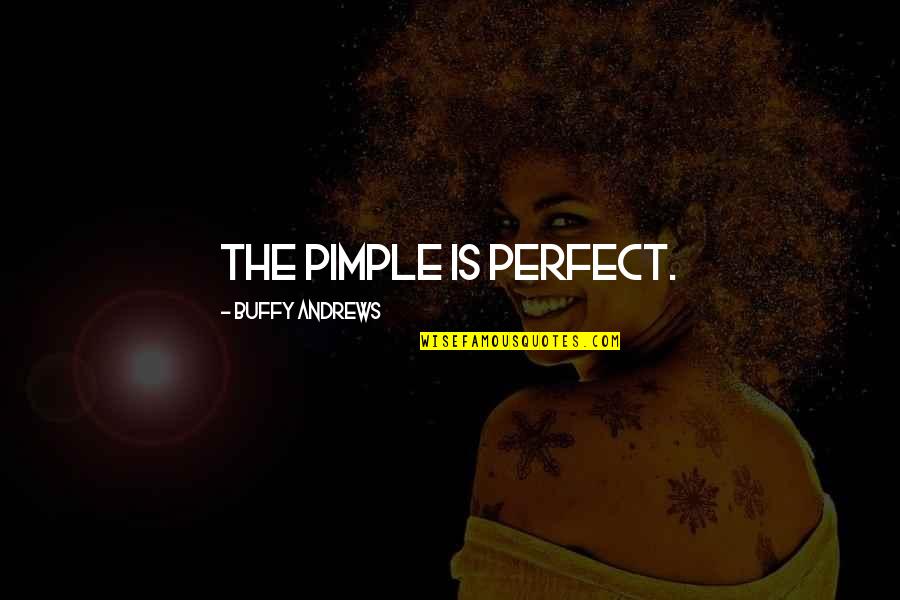 The pimple is perfect. —
Buffy Andrews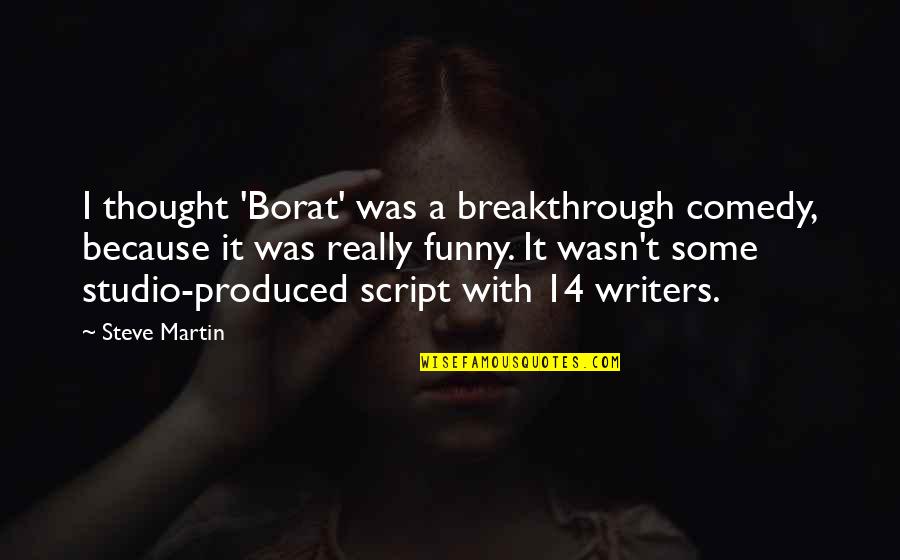 I thought 'Borat' was a breakthrough comedy, because it was really funny. It wasn't some studio-produced script with 14 writers. —
Steve Martin