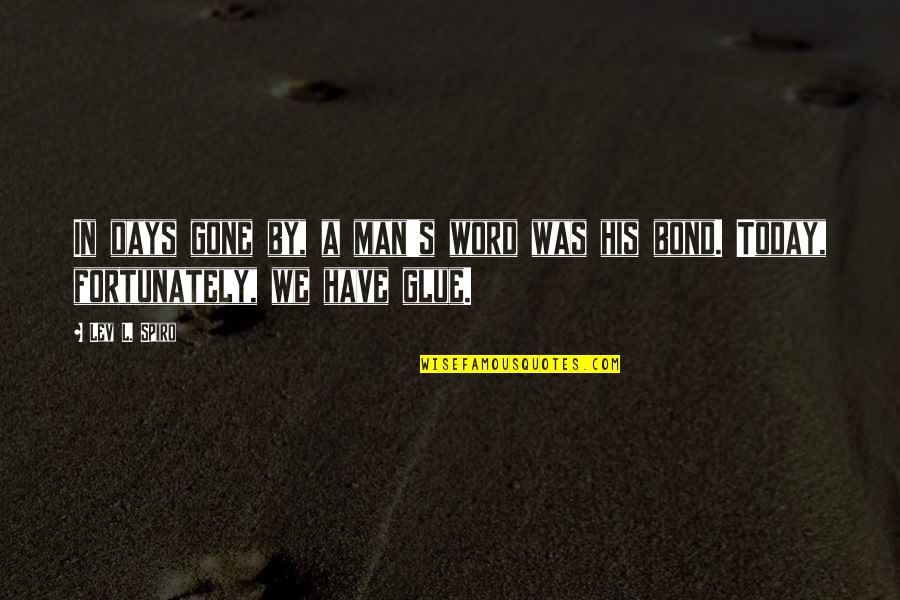 In days gone by, a man's word was his bond. Today, fortunately, we have glue.
—
Lev L. Spiro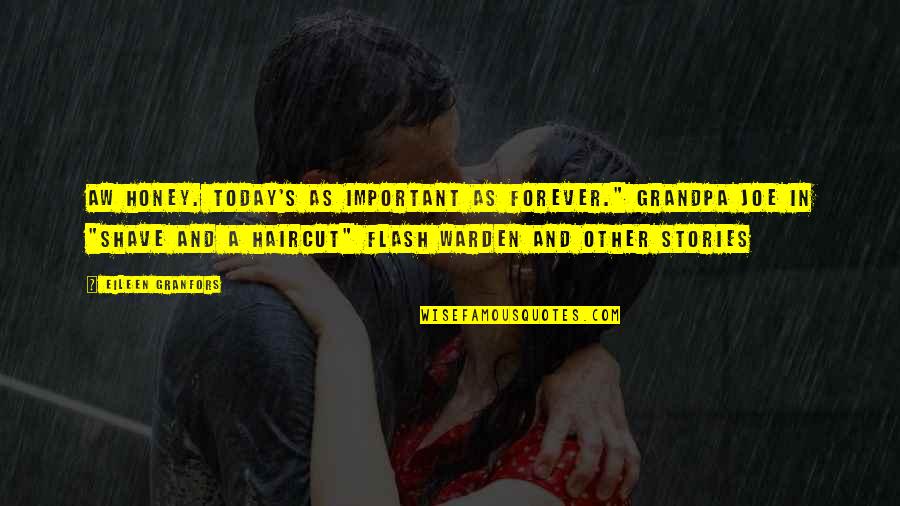 Aw honey. Today's as important as forever." Grandpa Joe in "Shave and a Haircut" Flash Warden and Other Stories
—
Eileen Granfors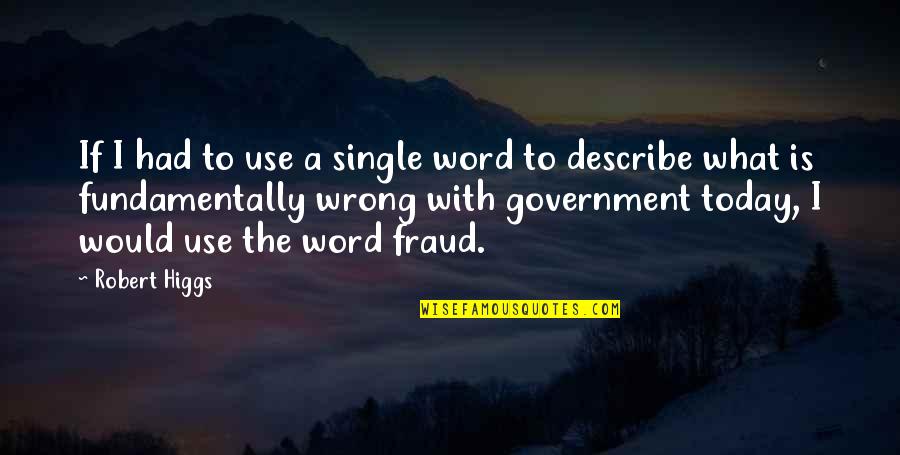 If I had to use a single word to describe what is fundamentally wrong with government today, I would use the word fraud.
—
Robert Higgs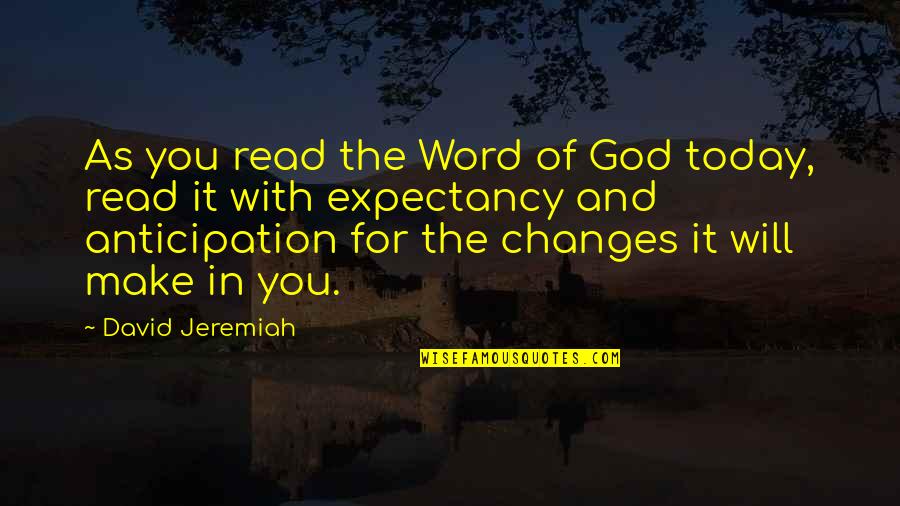 As you read the Word of God today, read it with expectancy and anticipation for the changes it will make in you.
—
David Jeremiah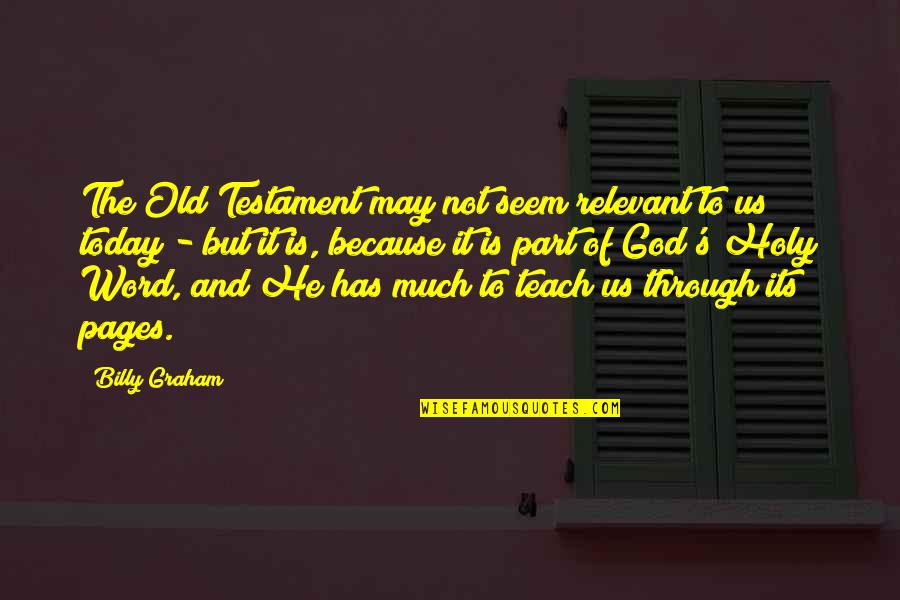 The Old Testament may not seem relevant to us today - but it is, because it is part of God's Holy Word, and He has much to teach us through its pages.
—
Billy Graham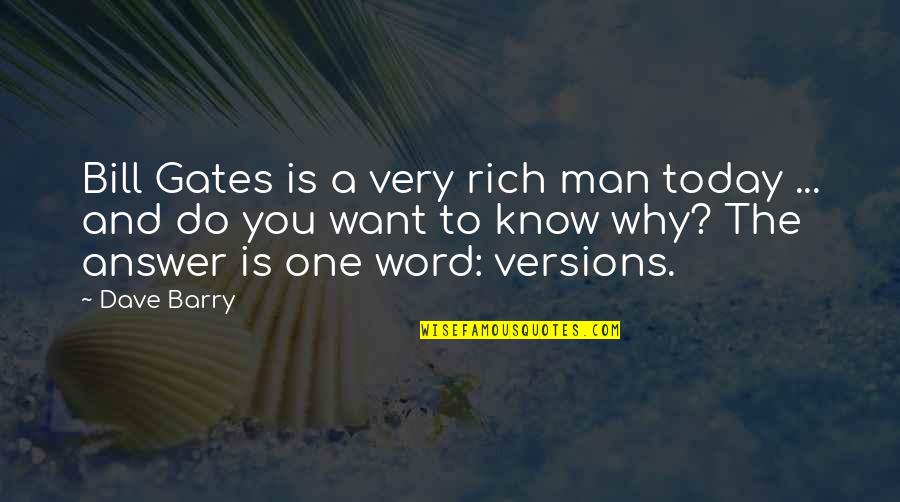 Bill Gates is a very rich man today ... and do you want to know why? The answer is one word: versions.
—
Dave Barry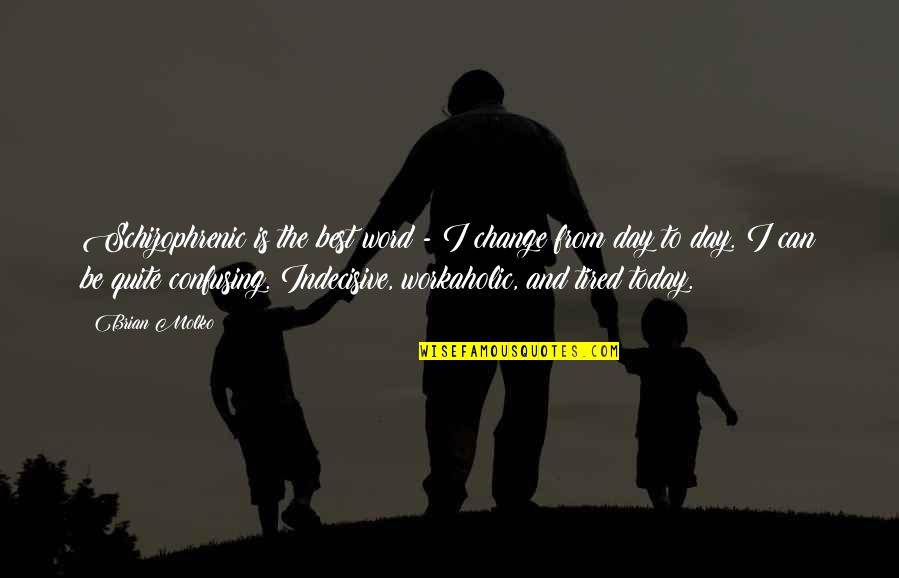 Schizophrenic is the best word - I change from day to day. I can be quite confusing. Indecisive, workaholic, and tired today.
—
Brian Molko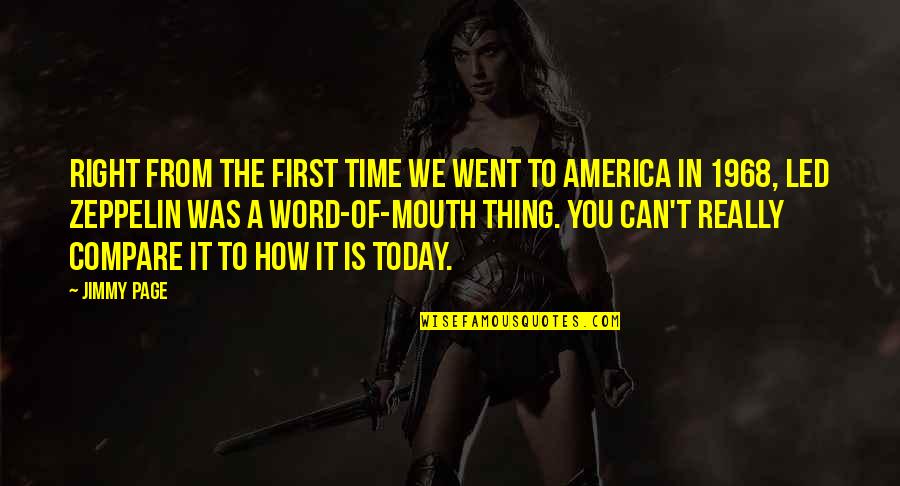 Right from the first time we went to America in 1968, Led Zeppelin was a word-of-mouth thing. You can't really compare it to how it is today.
—
Jimmy Page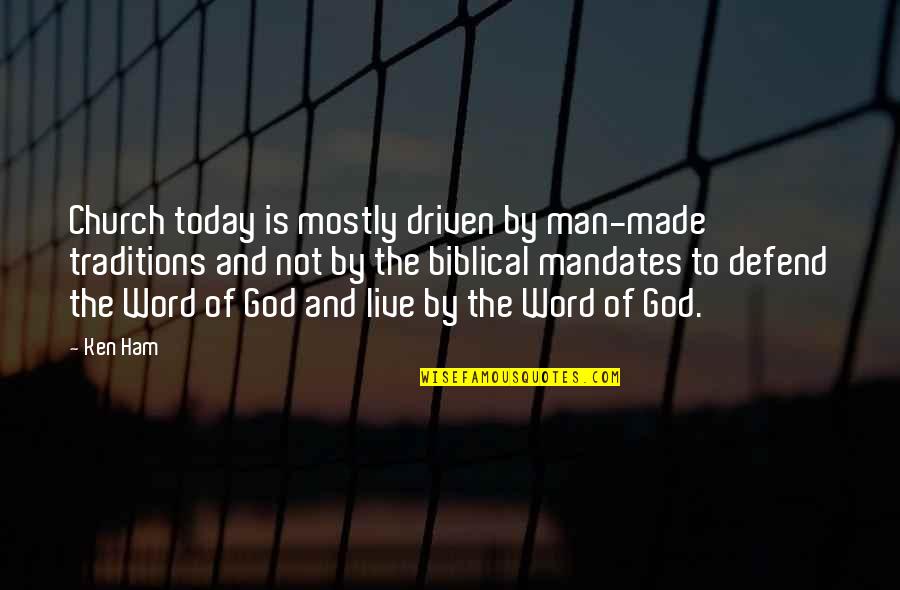 Church today is mostly driven by man-made traditions and not by the biblical mandates to defend the Word of God and live by the Word of God.
—
Ken Ham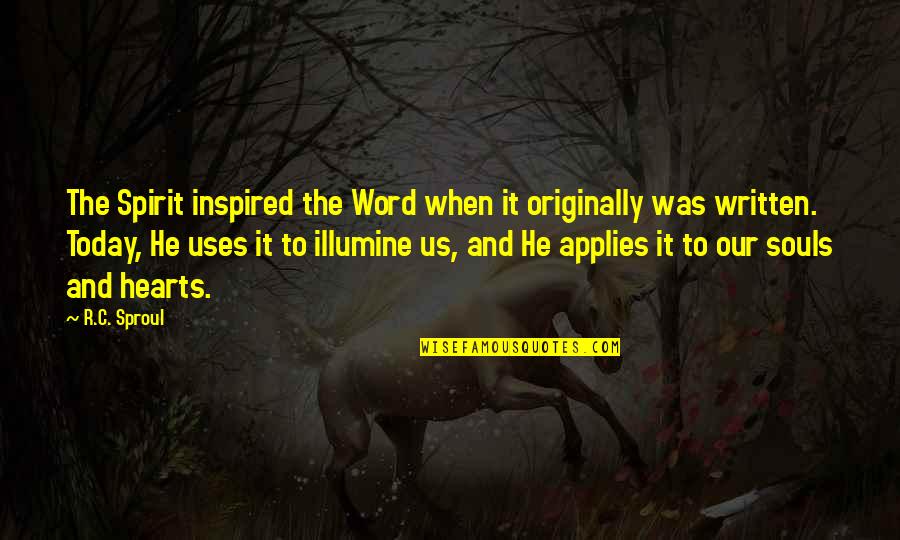 The Spirit inspired the Word when it originally was written. Today, He uses it to illumine us, and He applies it to our souls and hearts.
—
R.C. Sproul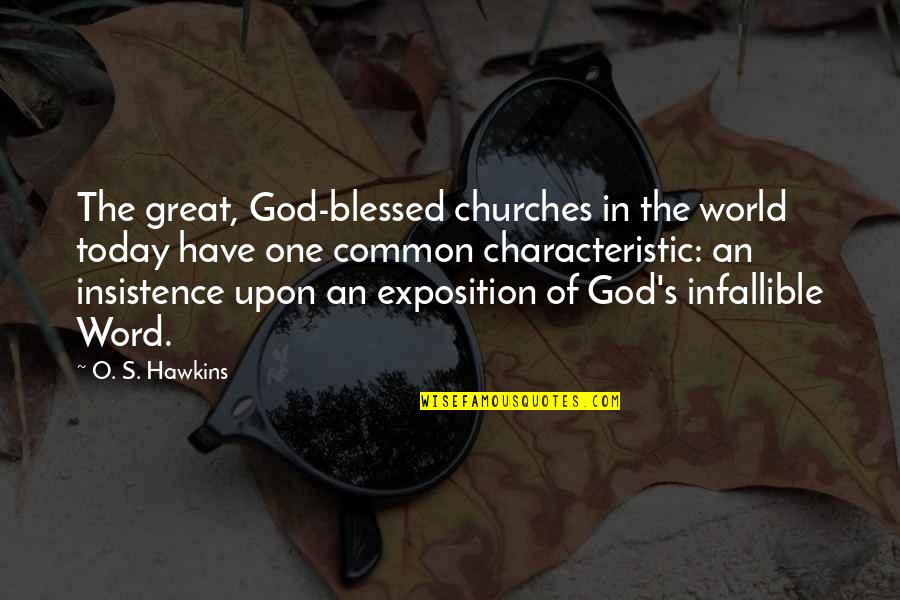 The great, God-blessed churches in the world today have one common characteristic: an insistence upon an exposition of God's infallible Word.
—
O. S. Hawkins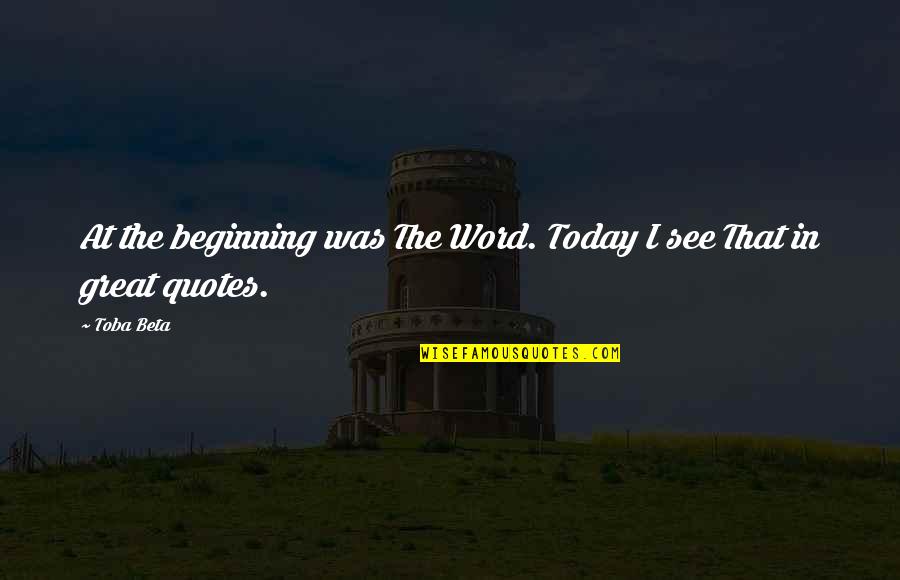 At the beginning was The Word.
Today I see That in great quotes. —
Toba Beta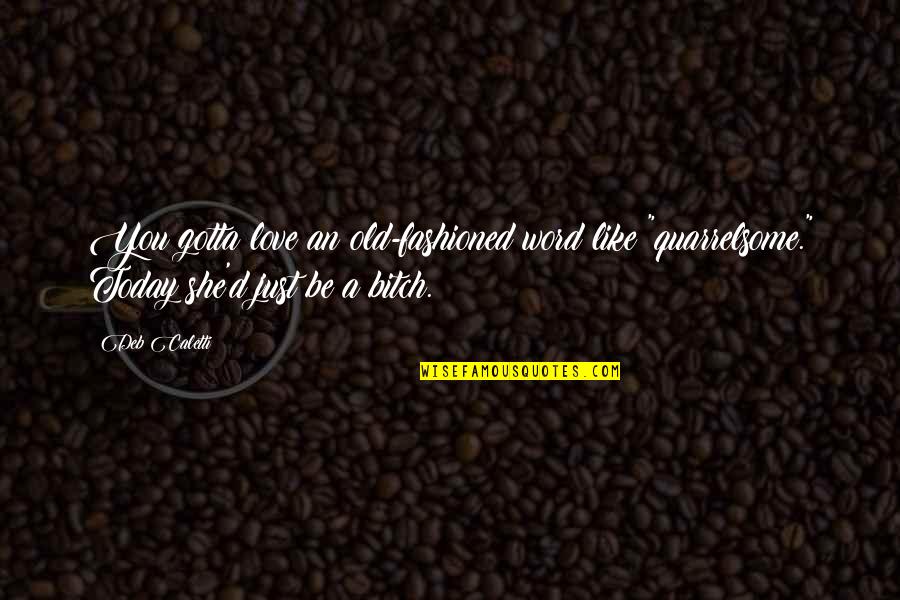 You gotta love an old-fashioned word like "quarrelsome." Today she'd just be a bitch. —
Deb Caletti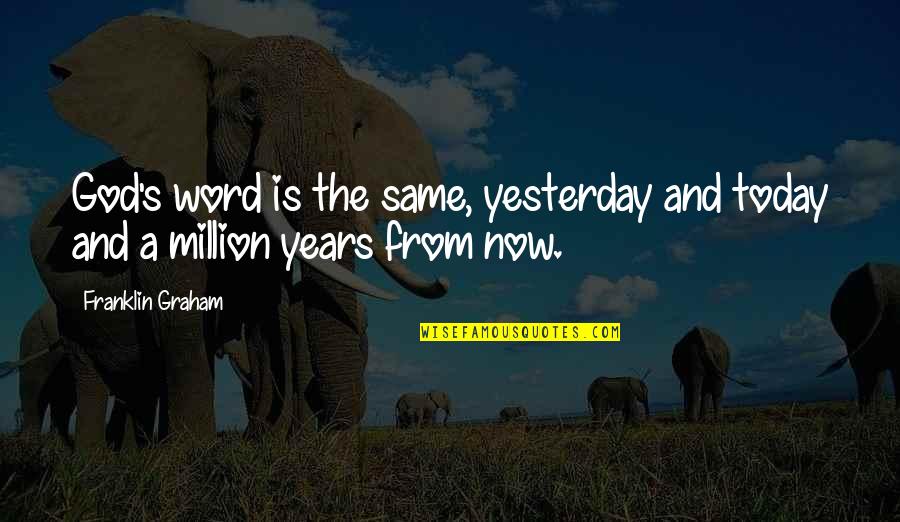 God's word is the same, yesterday and today and a million years from now. —
Franklin Graham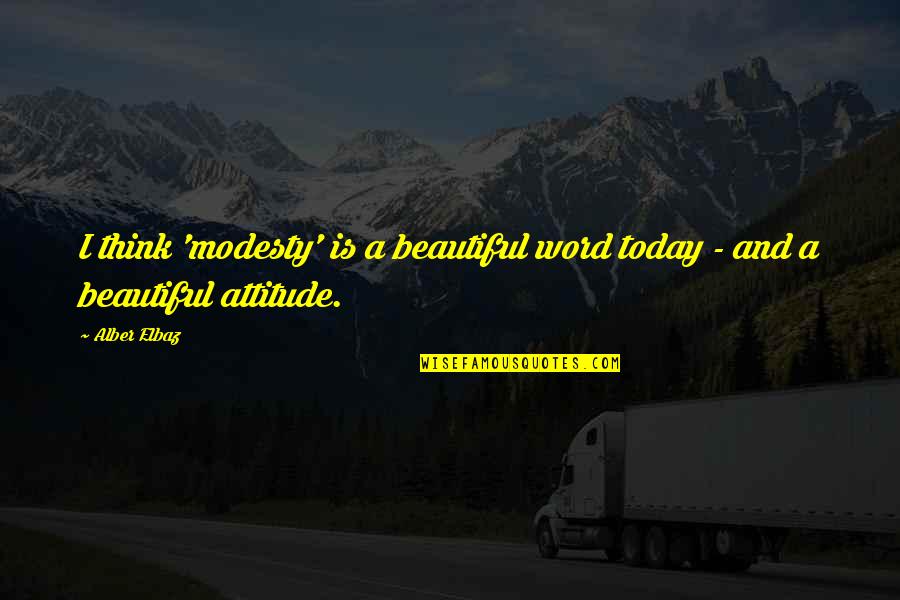 I think 'modesty' is a beautiful word today - and a beautiful attitude. —
Alber Elbaz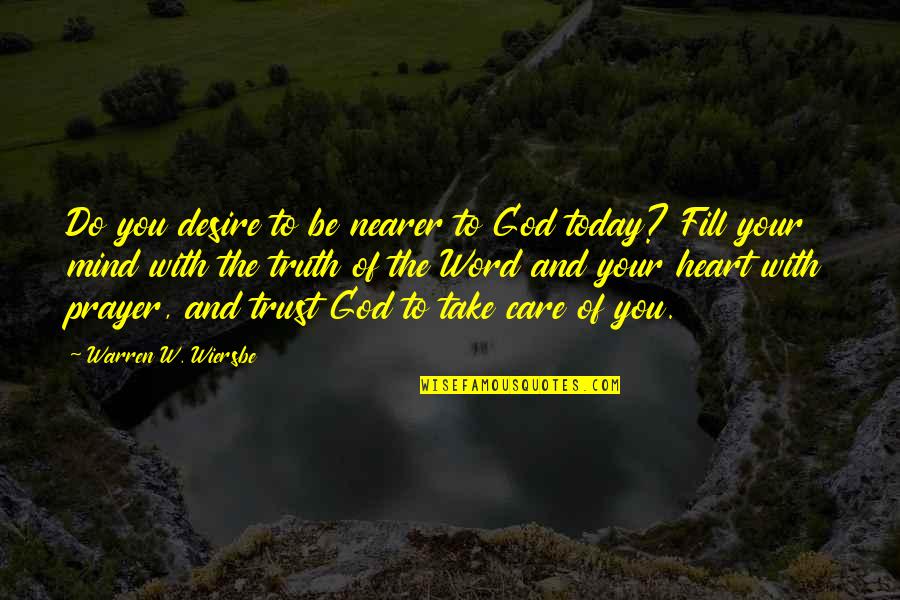 Do you desire to be nearer to God today? Fill your mind with the truth of the Word and your heart with prayer, and trust God to take care of you. —
Warren W. Wiersbe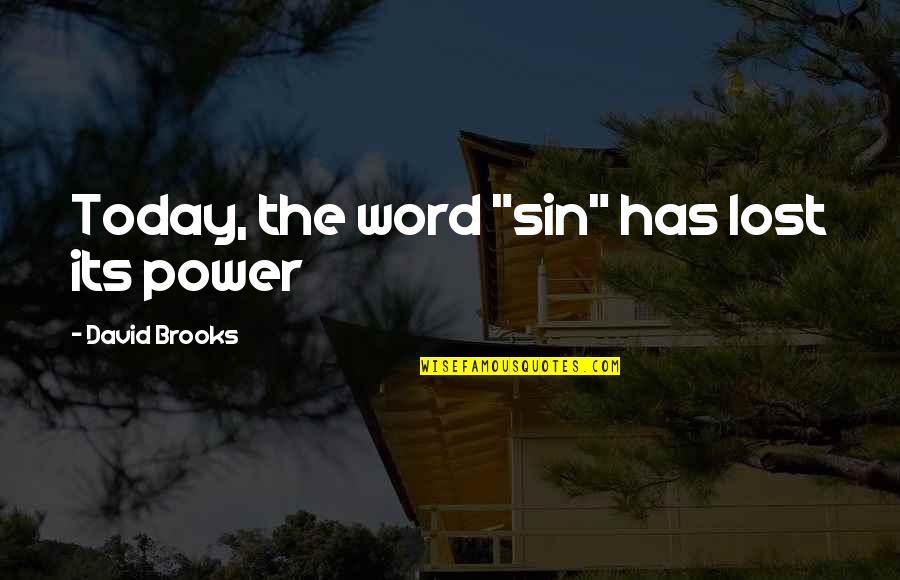 Today, the word "sin" has lost its power —
David Brooks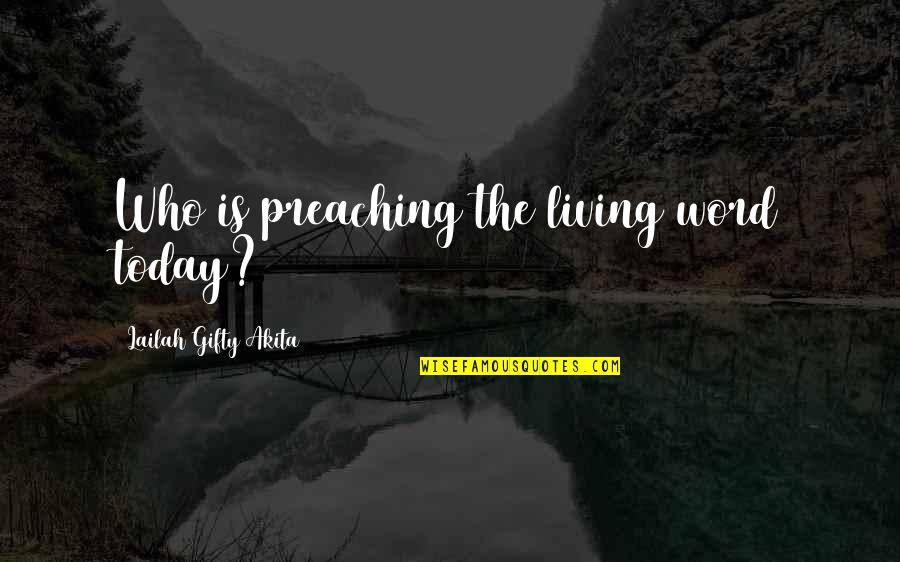 Who is preaching the living word today? —
Lailah Gifty Akita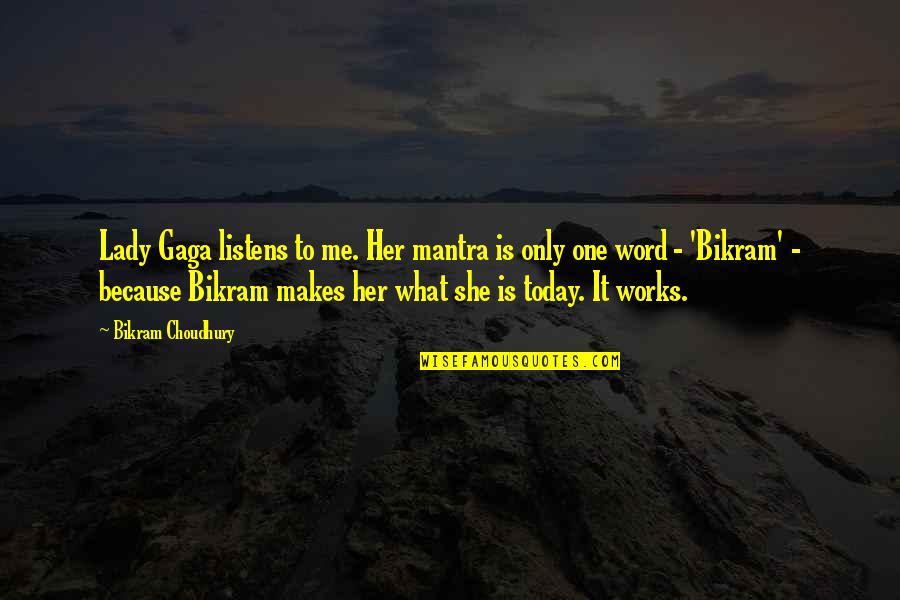 Lady Gaga listens to me. Her mantra is only one word - 'Bikram' - because Bikram makes her what she is today. It works. —
Bikram Choudhury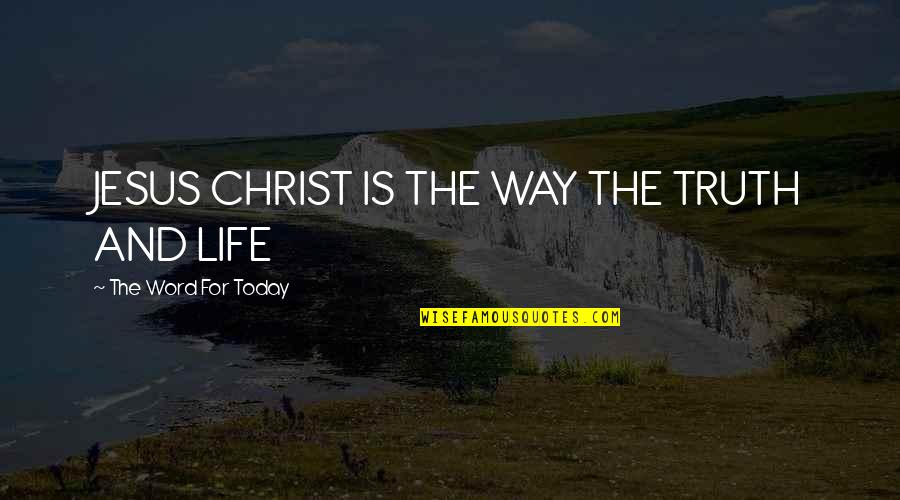 JESUS CHRIST IS THE WAY THE TRUTH AND LIFE —
The Word For Today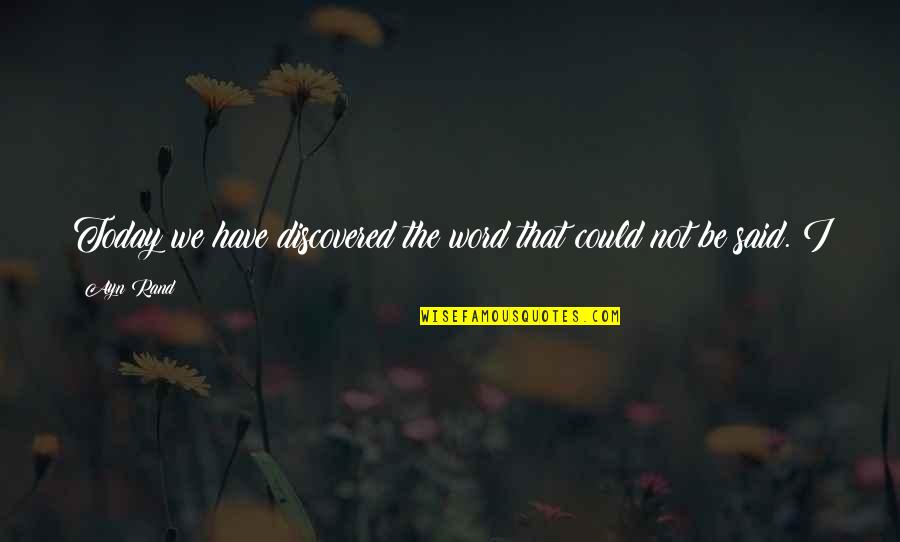 Today we have discovered the word that could not be said. I —
Ayn Rand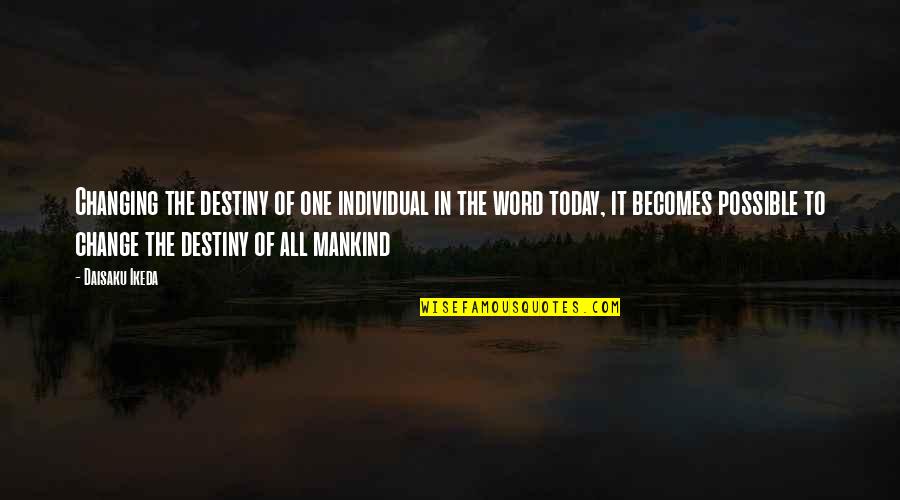 Changing the destiny of one individual in the word today, it becomes possible to change the destiny of all mankind —
Daisaku Ikeda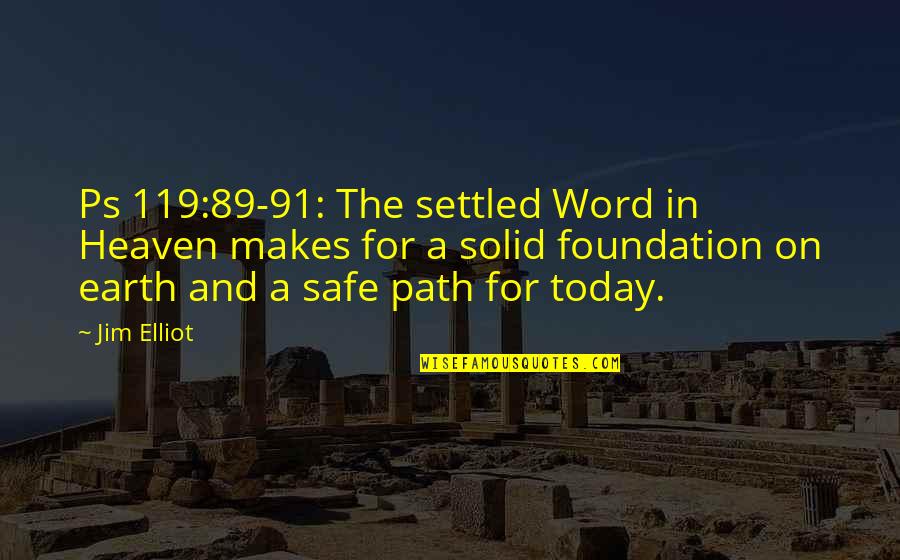 Ps 119:89-91: The settled Word in Heaven makes for a solid foundation on earth and a safe path for today. —
Jim Elliot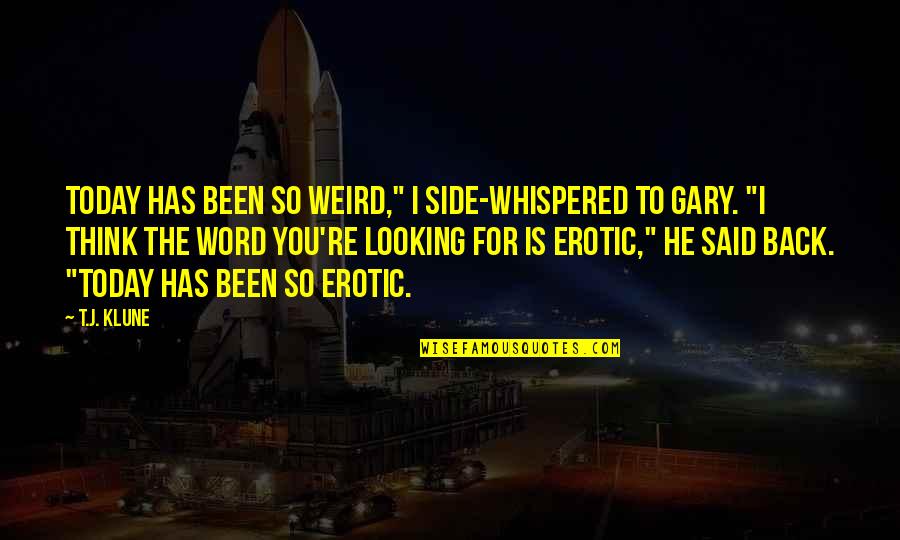 Today has been so weird," I side-whispered to Gary.
"I think the word you're looking for is erotic," he said back. "Today has been so erotic. —
T.J. Klune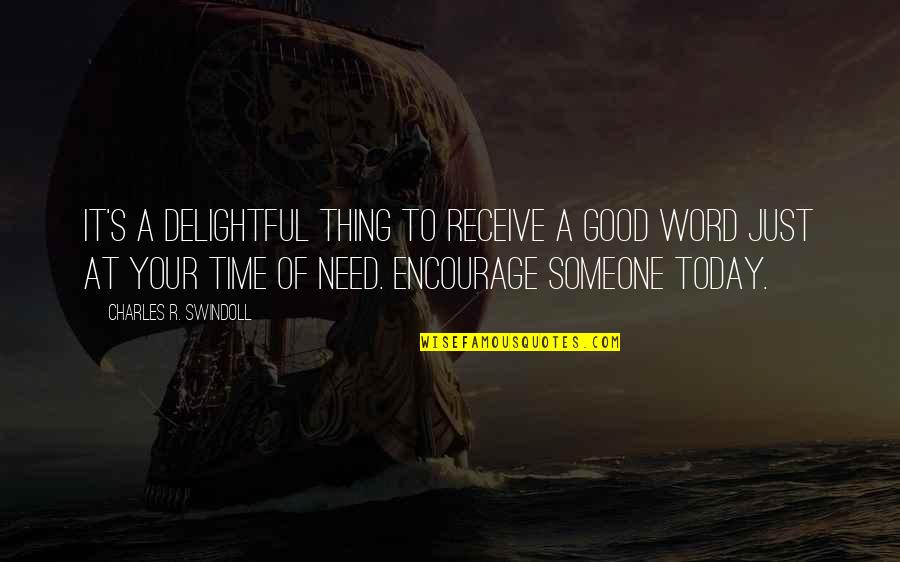 It's a delightful thing to receive a good word just at your time of need. Encourage someone today. —
Charles R. Swindoll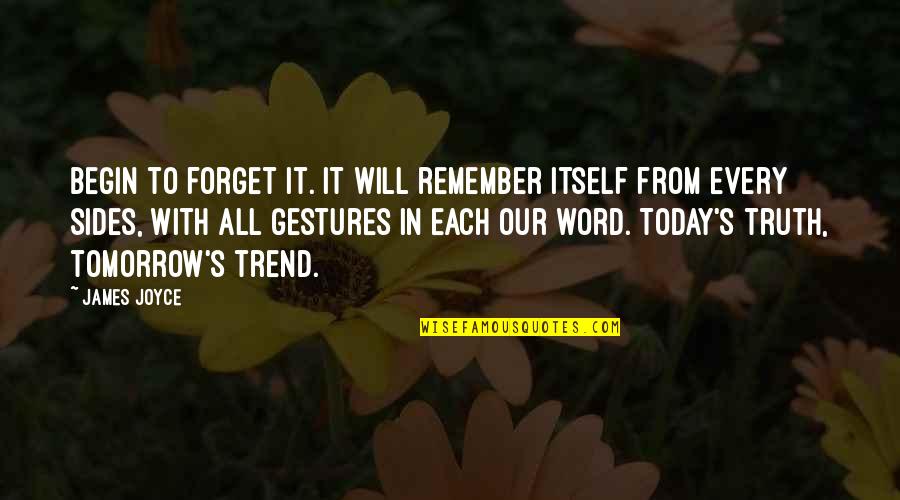 Begin to forget it. It will remember itself from every sides, with all gestures in each our word. Today's truth, tomorrow's trend. —
James Joyce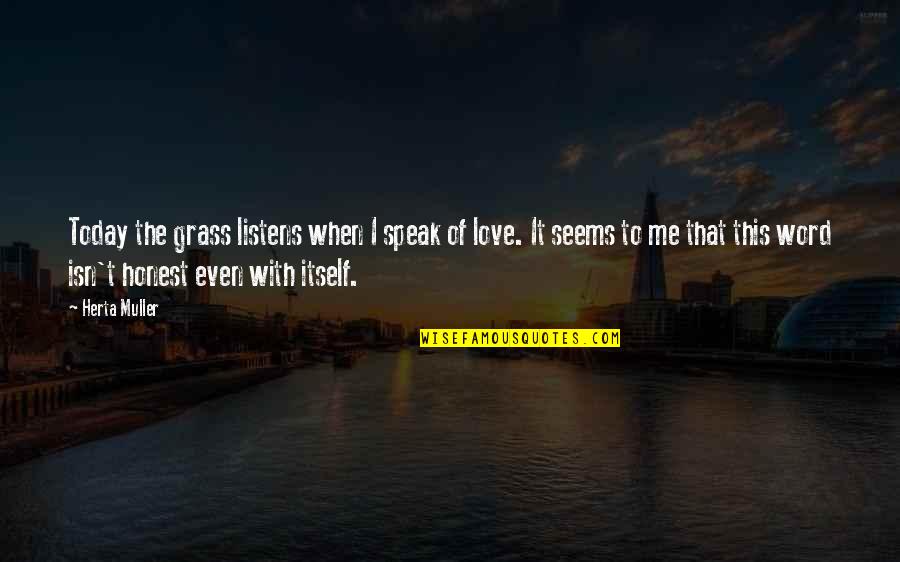 Today the grass listens when I speak of love. It seems to me that this word isn't honest even with itself. —
Herta Muller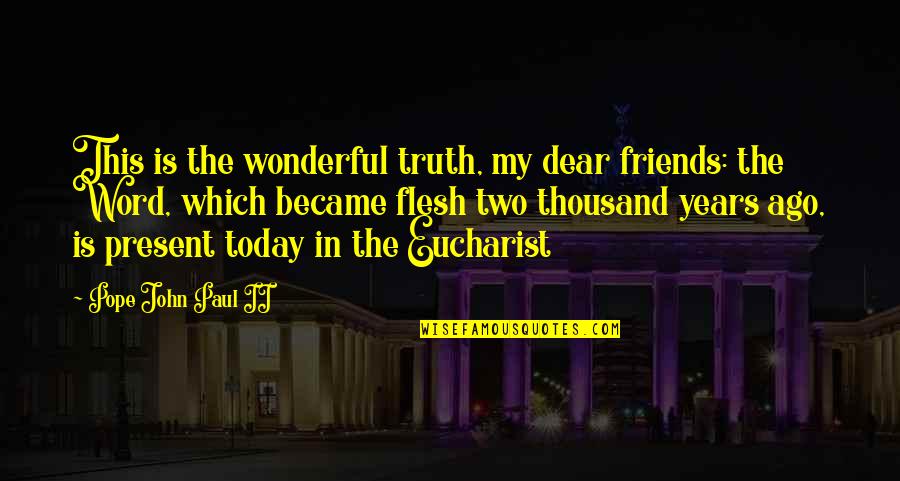 This is the wonderful truth, my dear friends: the Word, which became flesh two thousand years ago, is present today in the Eucharist —
Pope John Paul II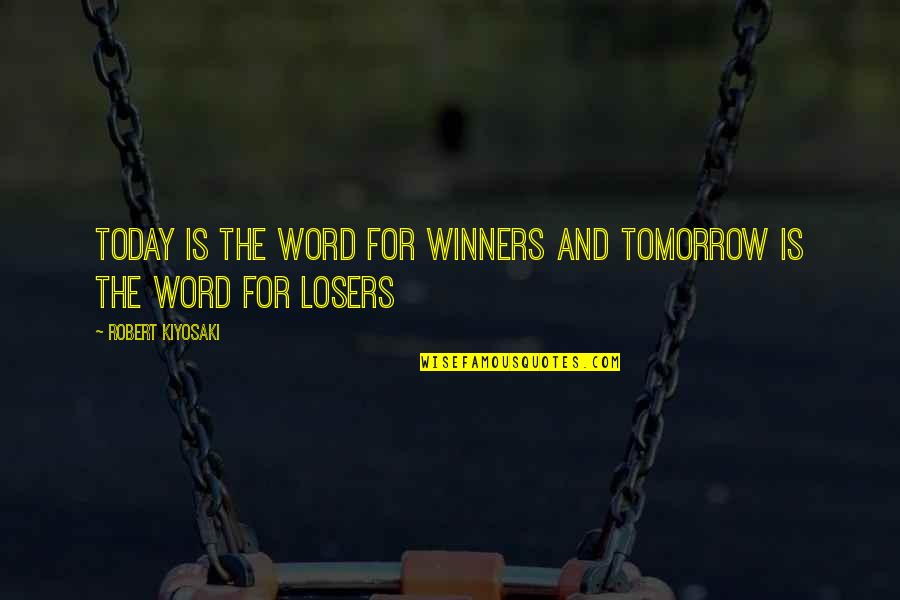 Today is the word for winners and tomorrow is the word for losers —
Robert Kiyosaki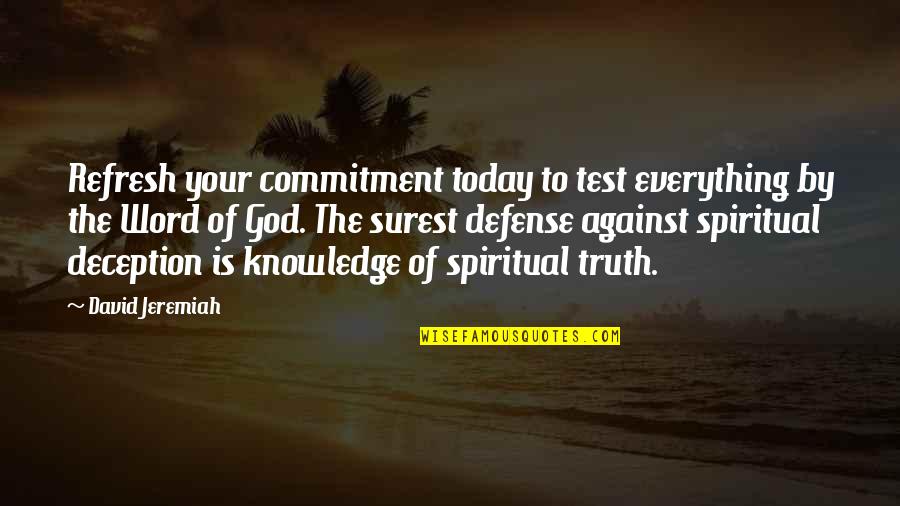 Refresh your commitment today to test everything by the Word of God. The surest defense against spiritual deception is knowledge of spiritual truth. —
David Jeremiah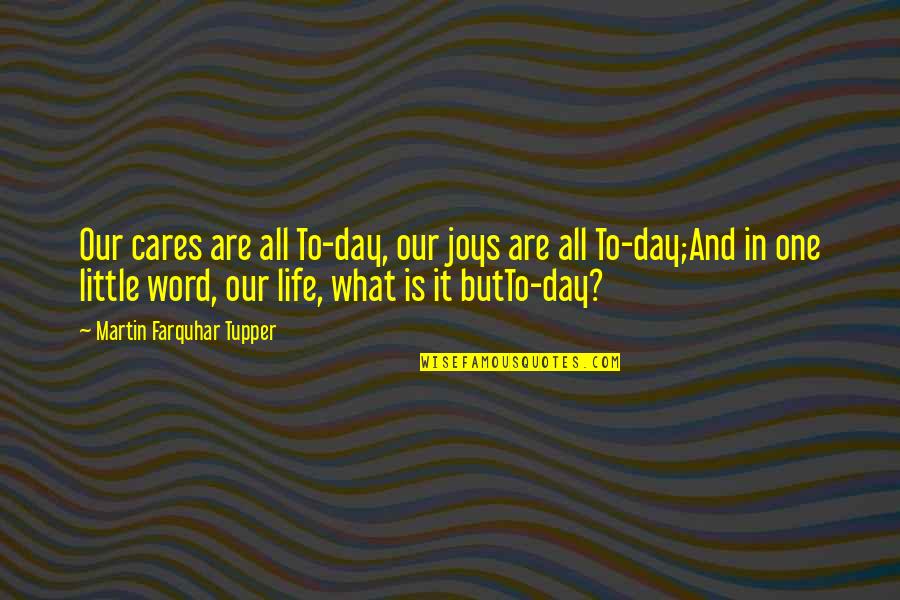 Our cares are all To-day, our joys are all To-day;
And in one little word, our life, what is it but
To-day? —
Martin Farquhar Tupper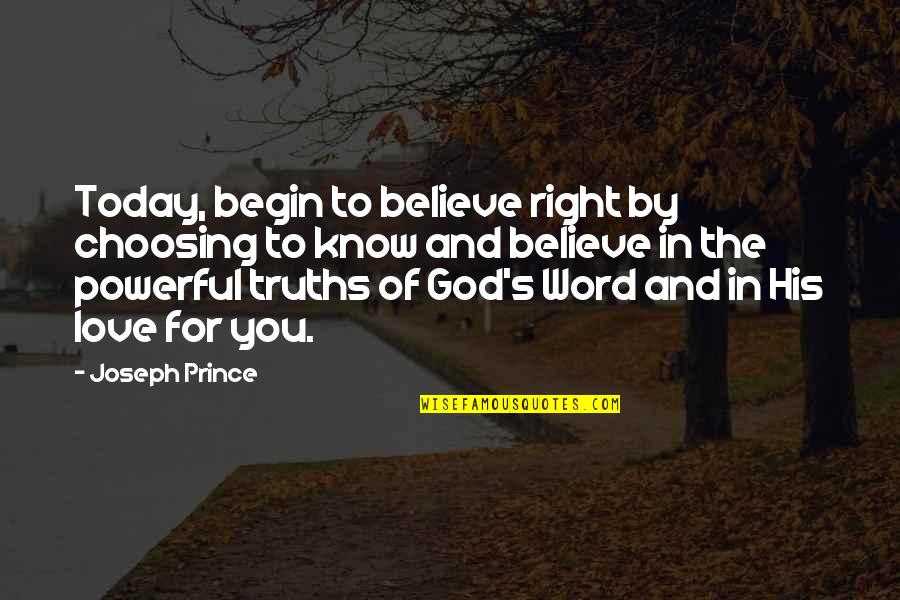 Today, begin to believe right by choosing to know and believe in the powerful truths of God's Word and in His love for you. —
Joseph Prince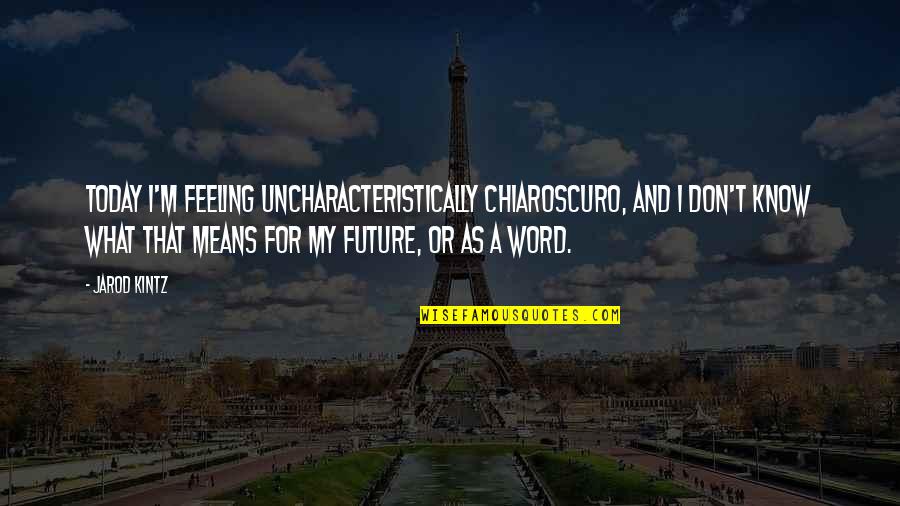 Today I'm feeling uncharacteristically chiaroscuro, and I don't know what that means for my future, or as a word. —
Jarod Kintz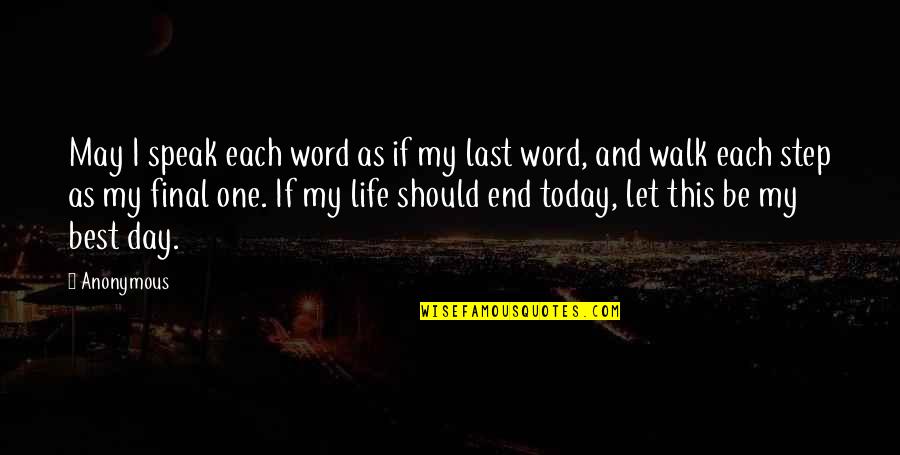 May I speak each word as if my last word, and walk each step as my final one. If my life should end today, let this be my best day. —
Anonymous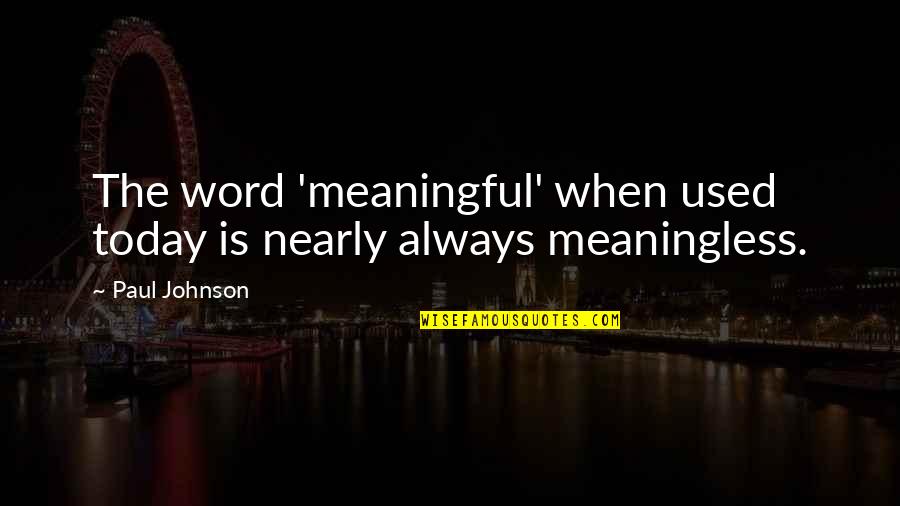 The word 'meaningful' when used today is nearly always meaningless. —
Paul Johnson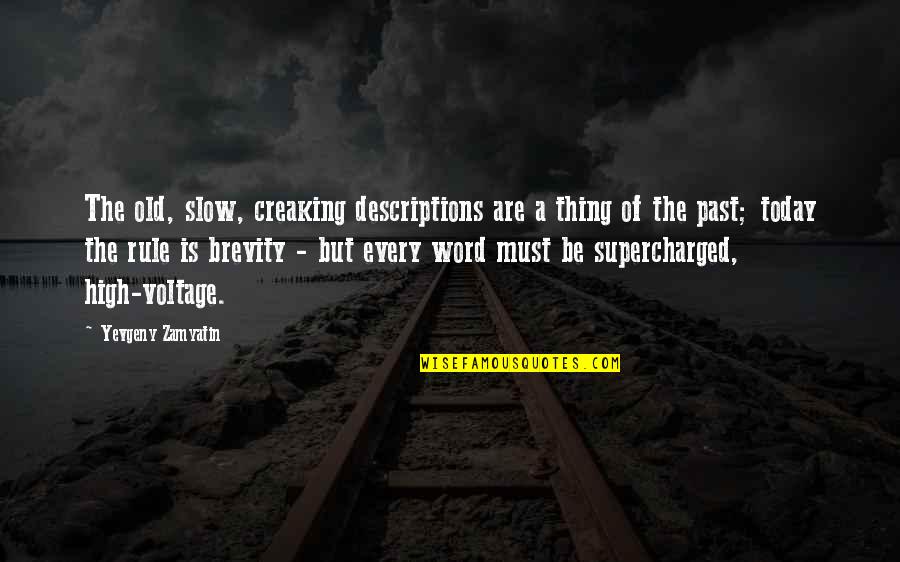 The old, slow, creaking descriptions are a thing of the past; today the rule is brevity - but every word must be supercharged, high-voltage. —
Yevgeny Zamyatin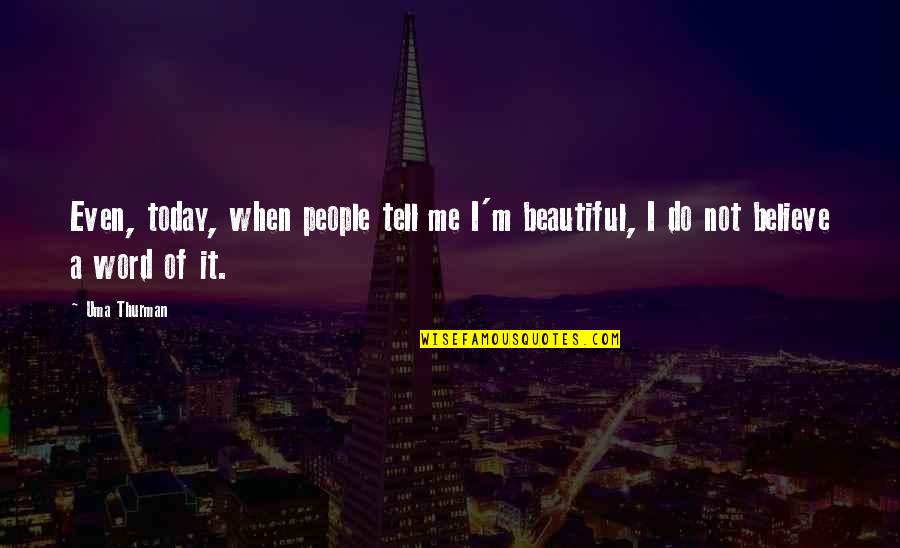 Even, today, when people tell me I'm beautiful, I do not believe a word of it. —
Uma Thurman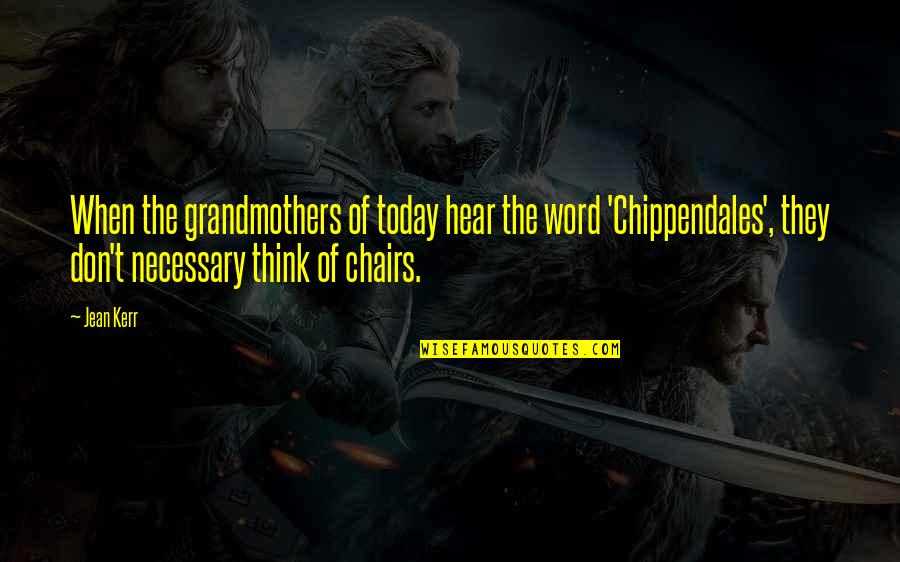 When the grandmothers of today hear the word 'Chippendales', they don't necessary think of chairs. —
Jean Kerr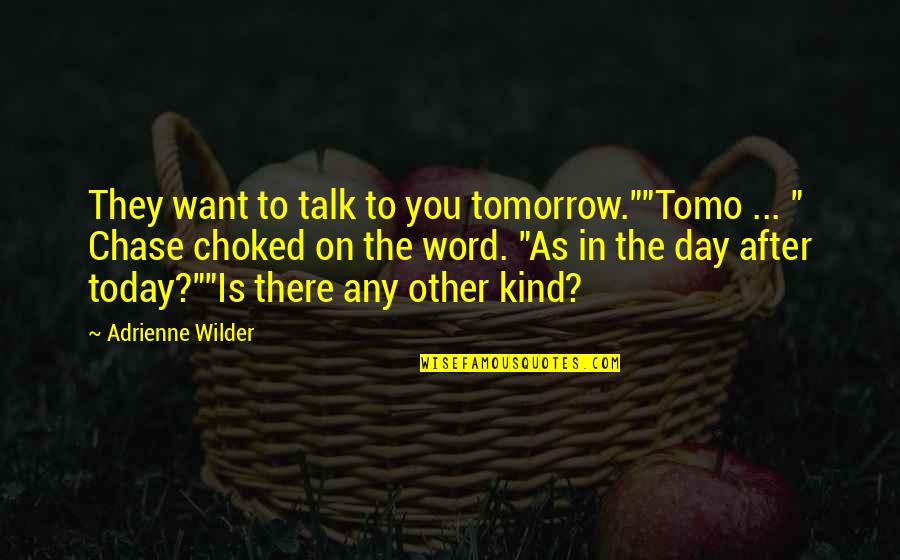 They want to talk to you tomorrow."
"Tomo ... " Chase choked on the word. "As in the day after today?"
"Is there any other kind? —
Adrienne Wilder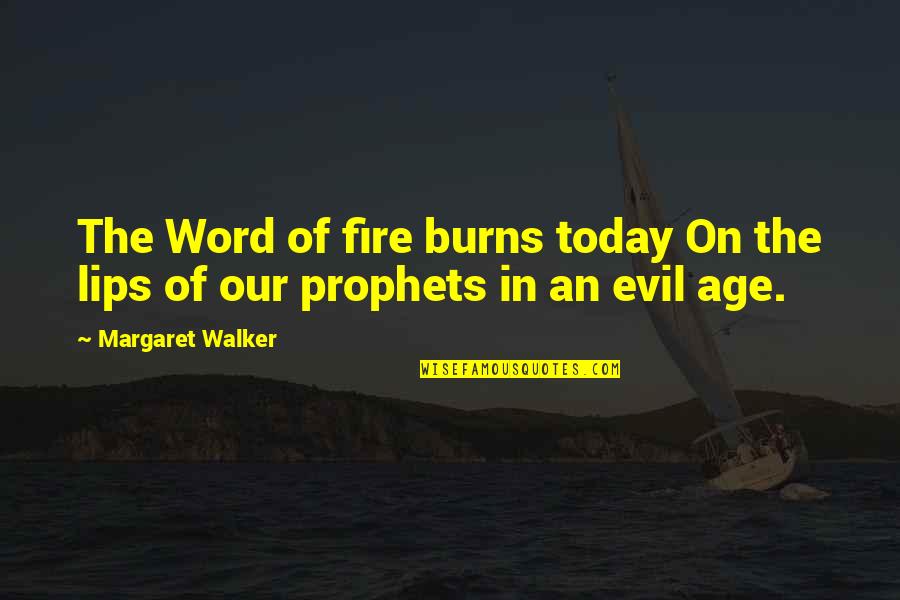 The Word of fire burns today On the lips of our prophets in an evil age. —
Margaret Walker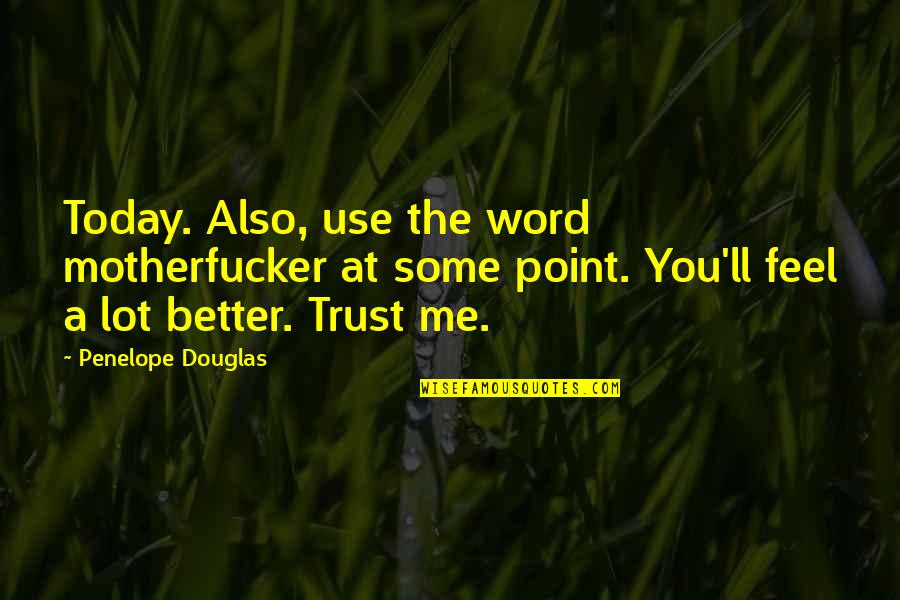 Today. Also, use the word motherfucker at some point. You'll feel a lot better. Trust me. —
Penelope Douglas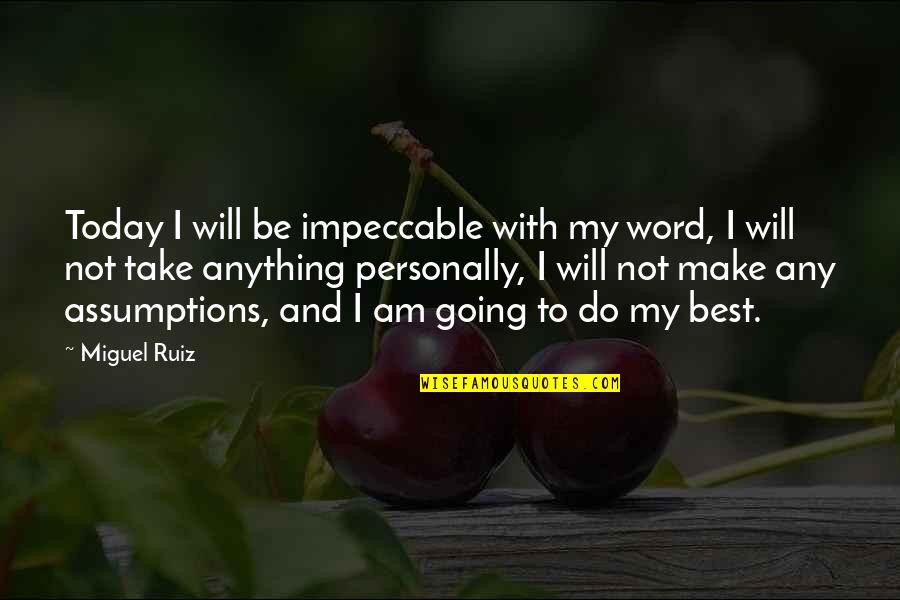 Today I will be impeccable with my word, I will not take anything personally, I will not make any assumptions, and I am going to do my best. —
Miguel Ruiz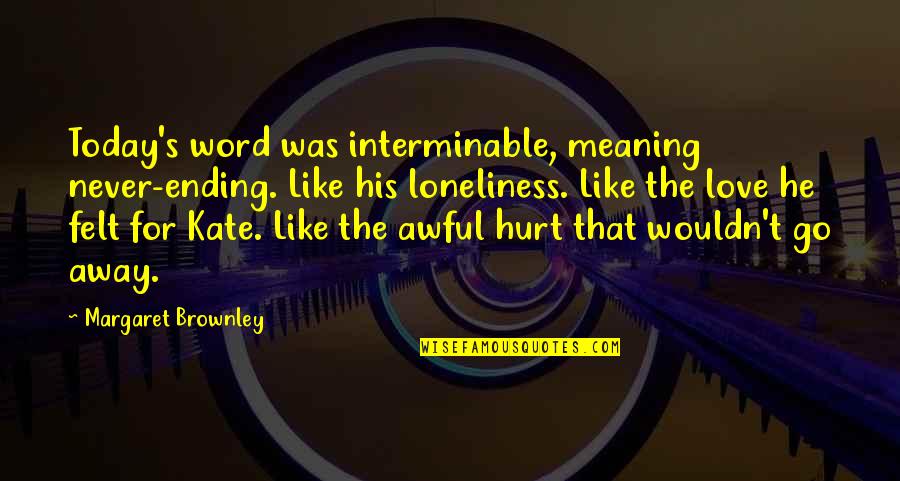 Today's word was interminable, meaning never-ending. Like his loneliness. Like the love he felt for Kate. Like the awful hurt that wouldn't go away. —
Margaret Brownley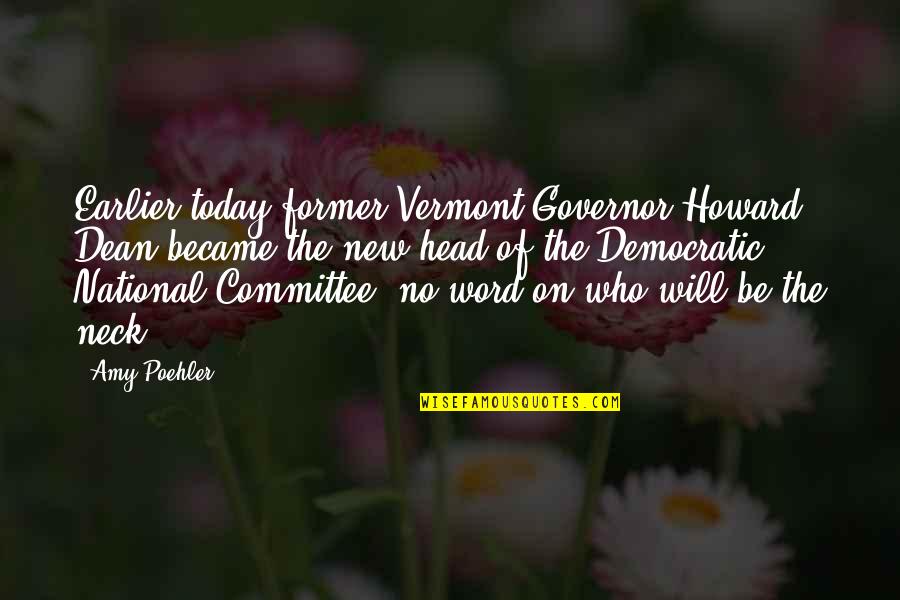 Earlier today former Vermont Governor Howard Dean became the new head of the Democratic National Committee
no word on who will be the neck. —
Amy Poehler