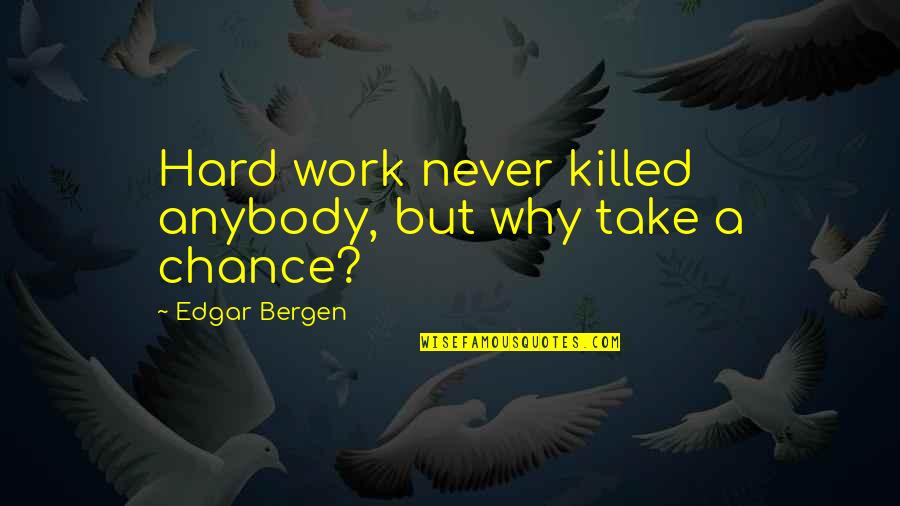 Hard work never killed anybody, but why take a chance?
—
Edgar Bergen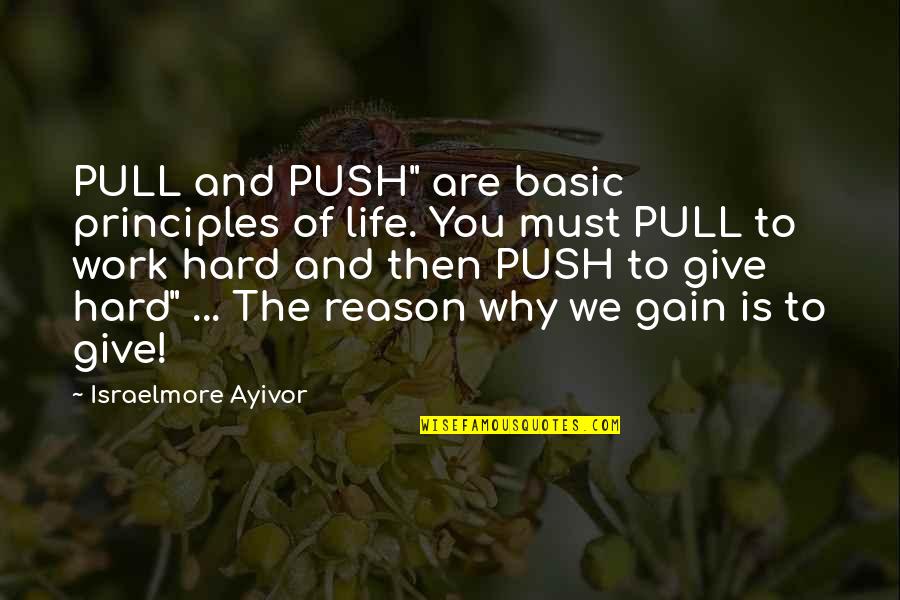 PULL and PUSH" are basic principles of life. You must PULL to work hard and then PUSH to give hard" ... The reason why we gain is to give!
—
Israelmore Ayivor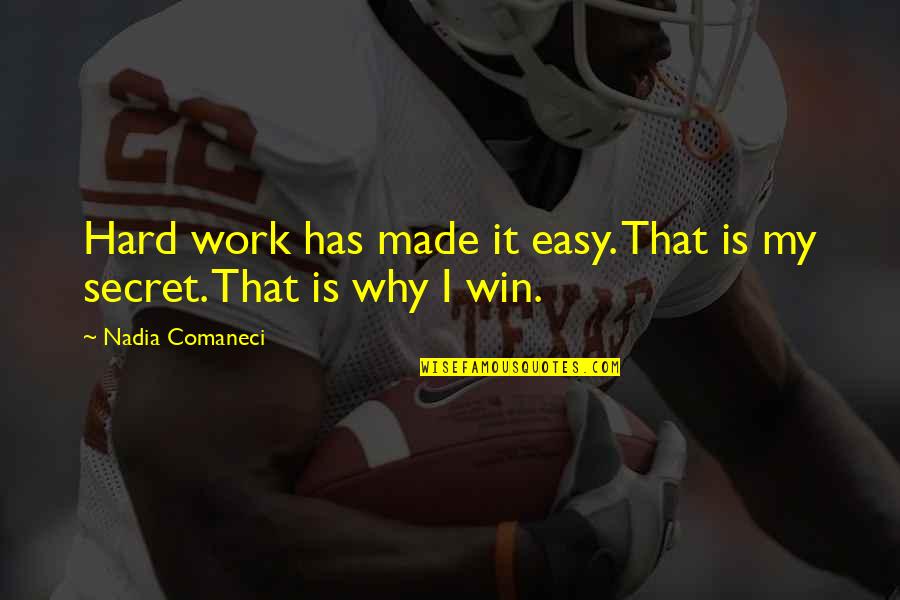 Hard work has made it easy. That is my secret. That is why I win.
—
Nadia Comaneci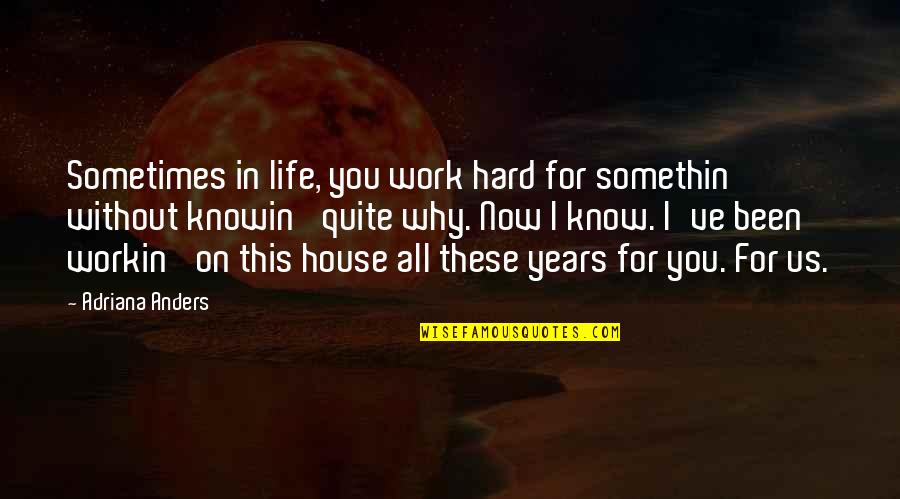 Sometimes in life, you work hard for somethin' without knowin' quite why. Now I know. I've been workin' on this house all these years for you. For us.
—
Adriana Anders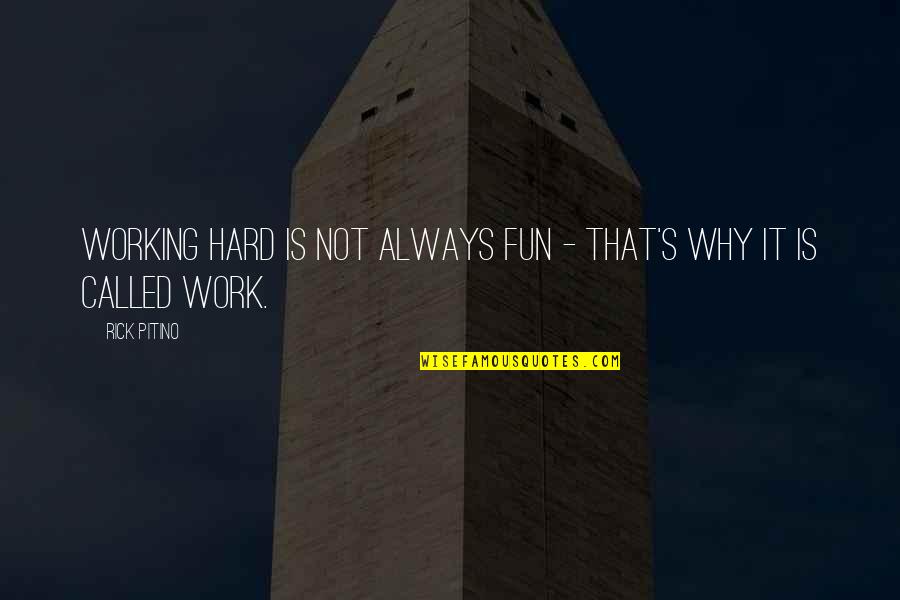 Working hard is not always fun - that's why it is called work.
—
Rick Pitino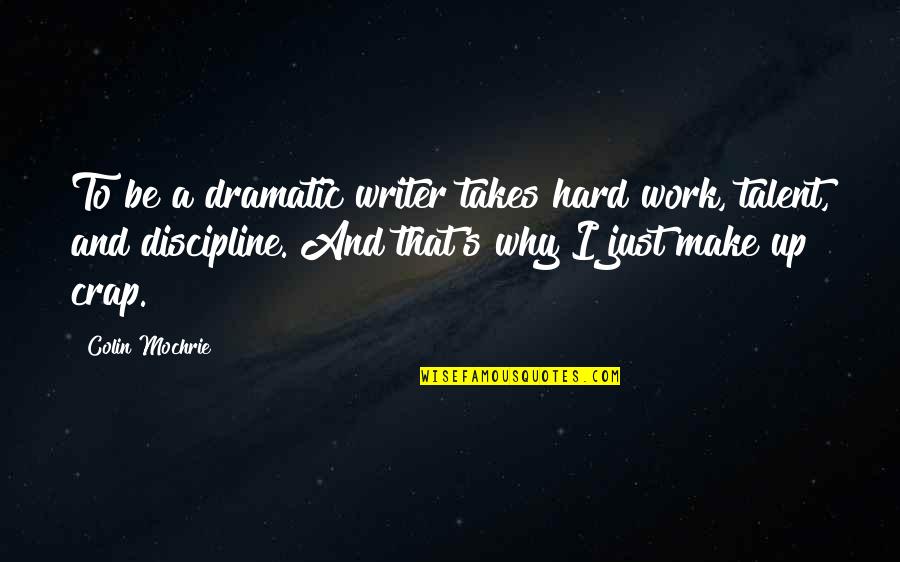 To be a dramatic writer takes hard work, talent, and discipline. And that's why I just make up crap.
—
Colin Mochrie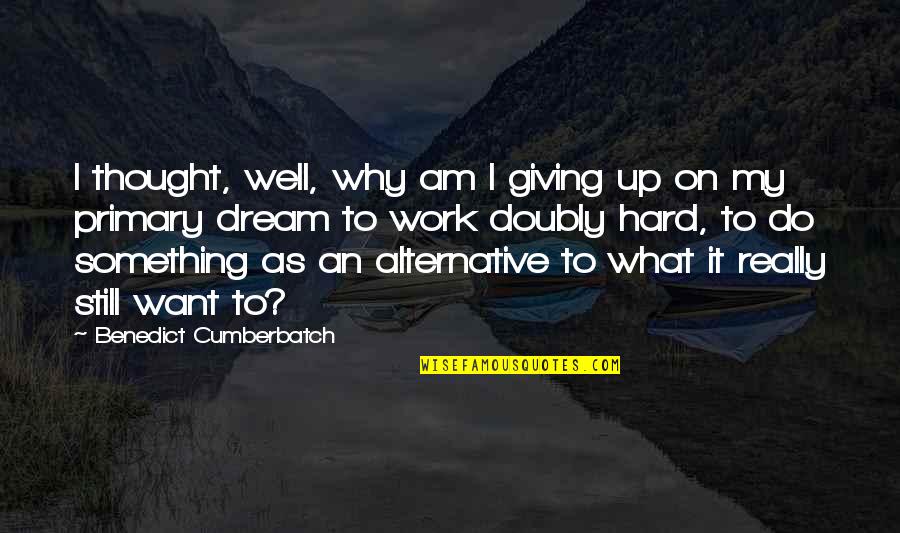 I thought, well, why am I giving up on my primary dream to work doubly hard, to do something as an alternative to what it really still want to? —
Benedict Cumberbatch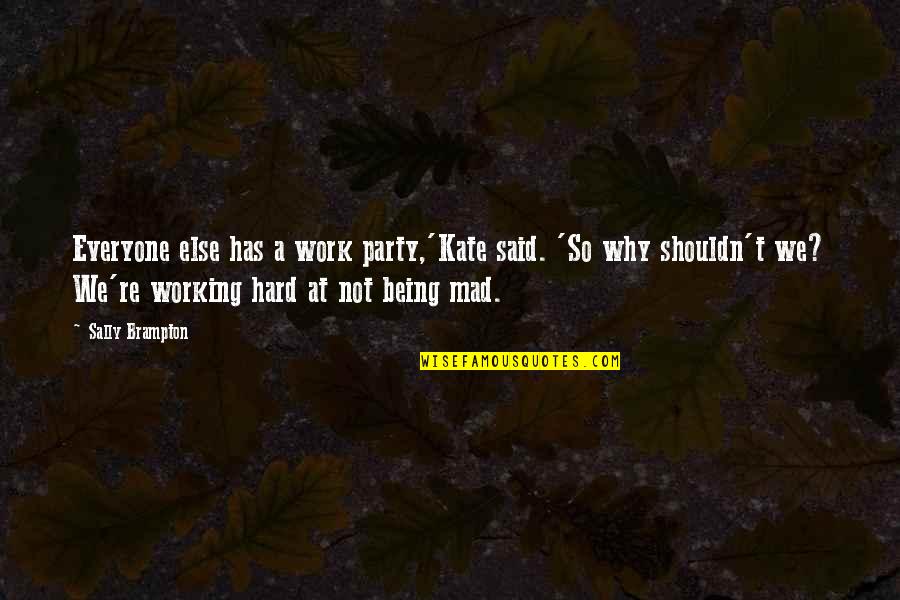 Everyone else has a work party,'Kate said. 'So why shouldn't we? We're working hard at not being mad. —
Sally Brampton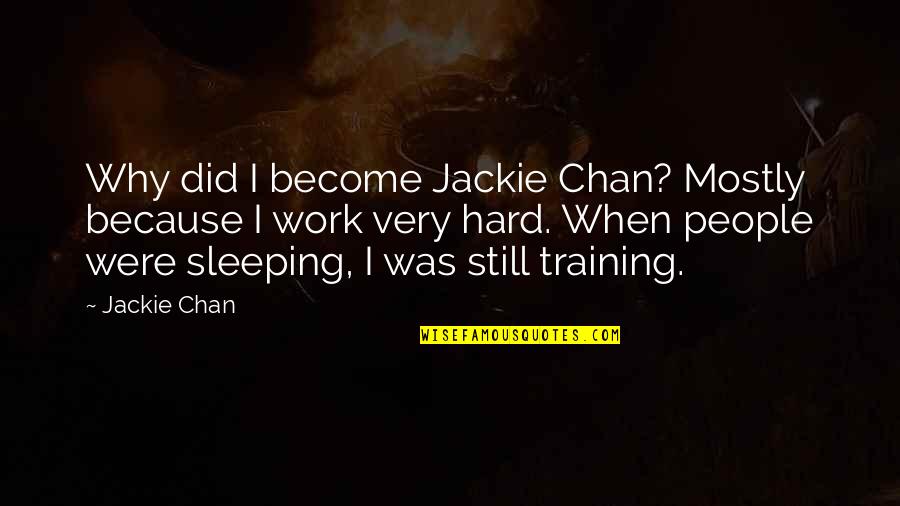 Why did I become Jackie Chan? Mostly because I work very hard. When people were sleeping, I was still training. —
Jackie Chan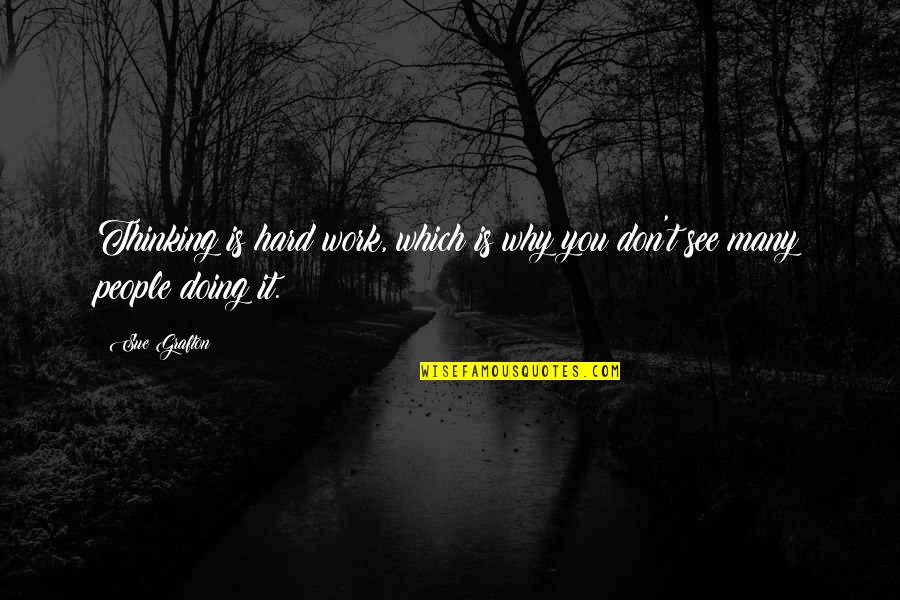 Thinking is hard work, which is why you don't see many people doing it. —
Sue Grafton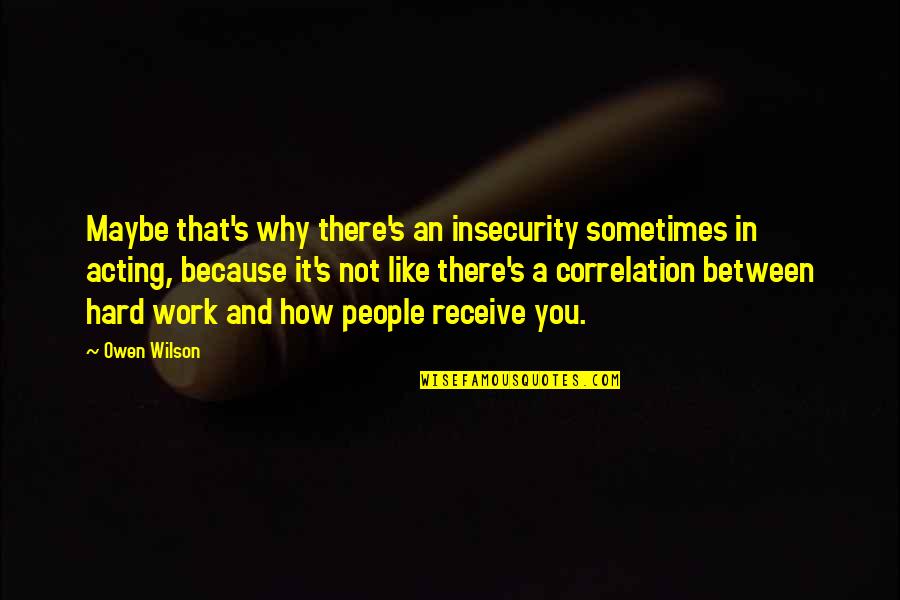 Maybe that's why there's an insecurity sometimes in acting, because it's not like there's a correlation between hard work and how people receive you. —
Owen Wilson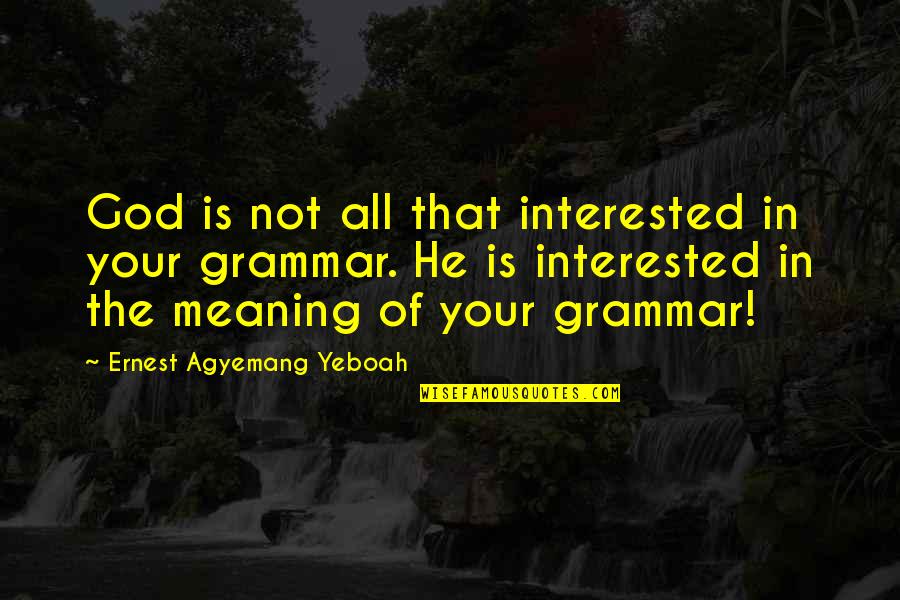 God is not all that interested in your grammar. He is interested in the meaning of your grammar! —
Ernest Agyemang Yeboah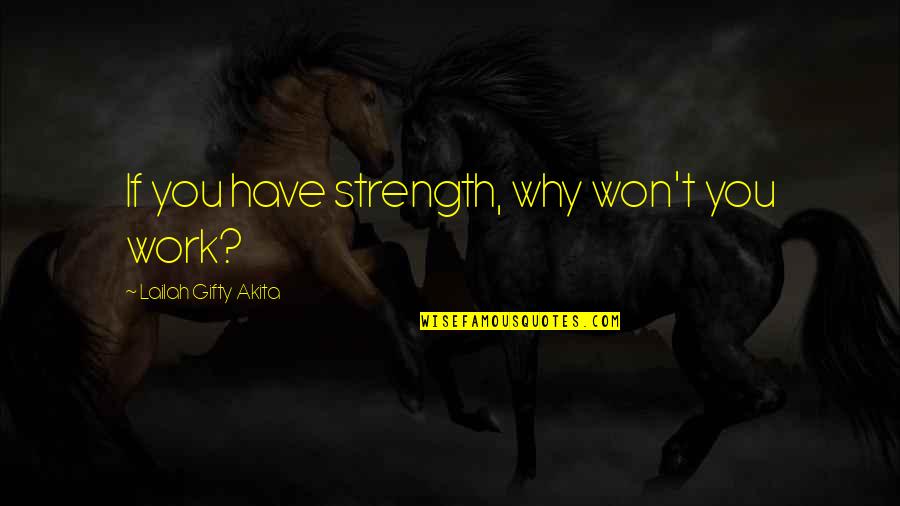 If you have strength, why won't you work? —
Lailah Gifty Akita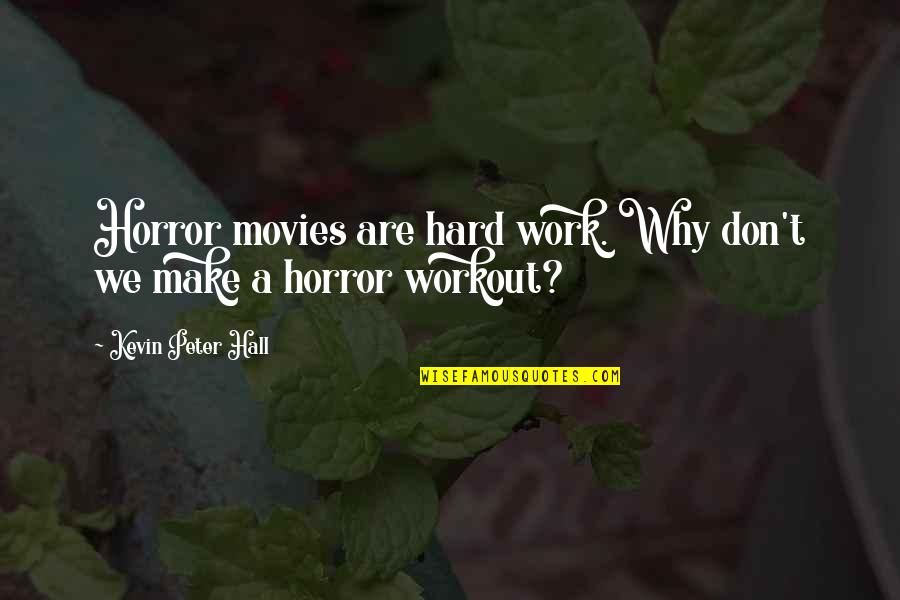 Horror movies are hard work. Why don't we make a horror workout? —
Kevin Peter Hall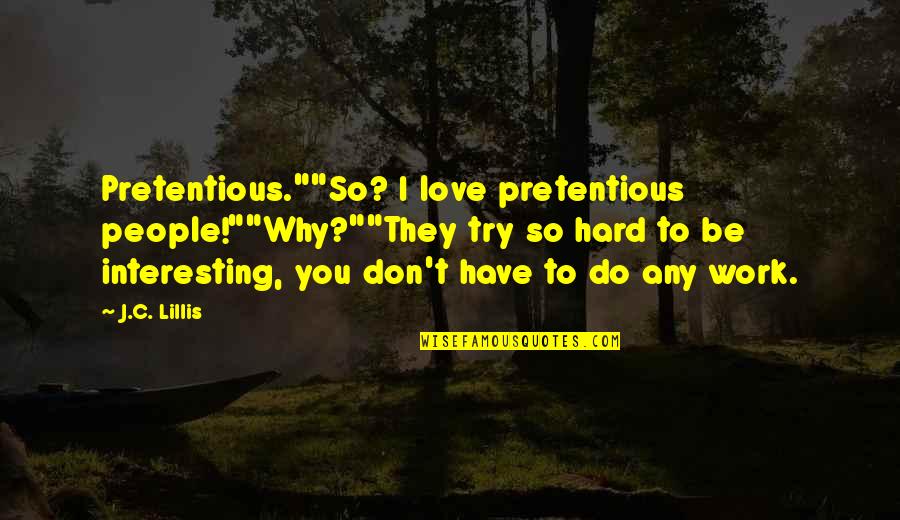 Pretentious."
"So? I love pretentious people!"
"Why?"
"They try so hard to be interesting, you don't have to do any work. —
J.C. Lillis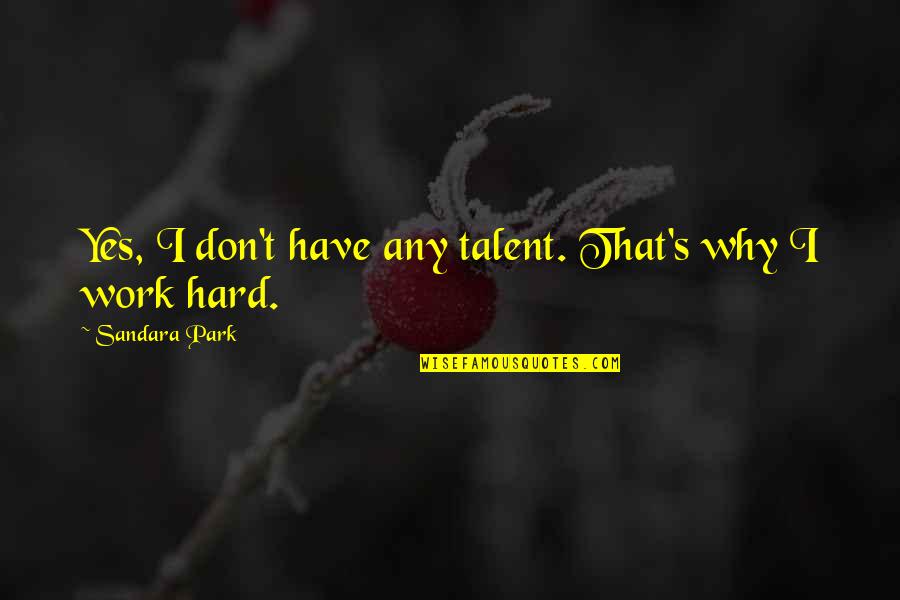 Yes, I don't have any talent. That's why I work hard. —
Sandara Park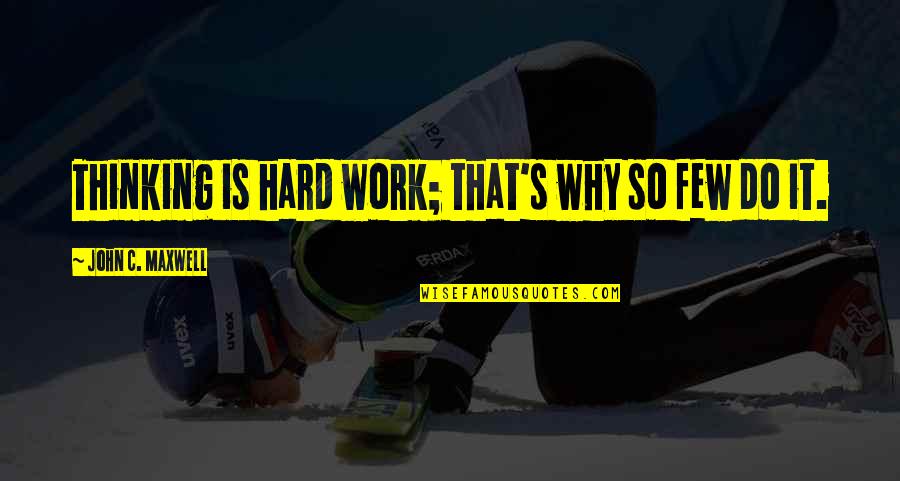 Thinking is hard work; that's why so few do it. —
John C. Maxwell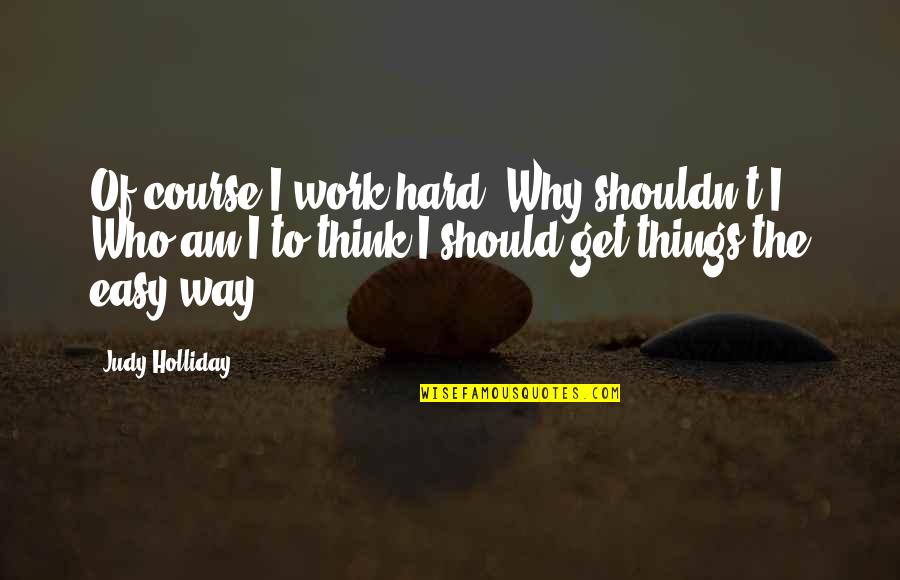 Of course I work hard. Why shouldn't I? Who am I to think I should get things the easy way? —
Judy Holliday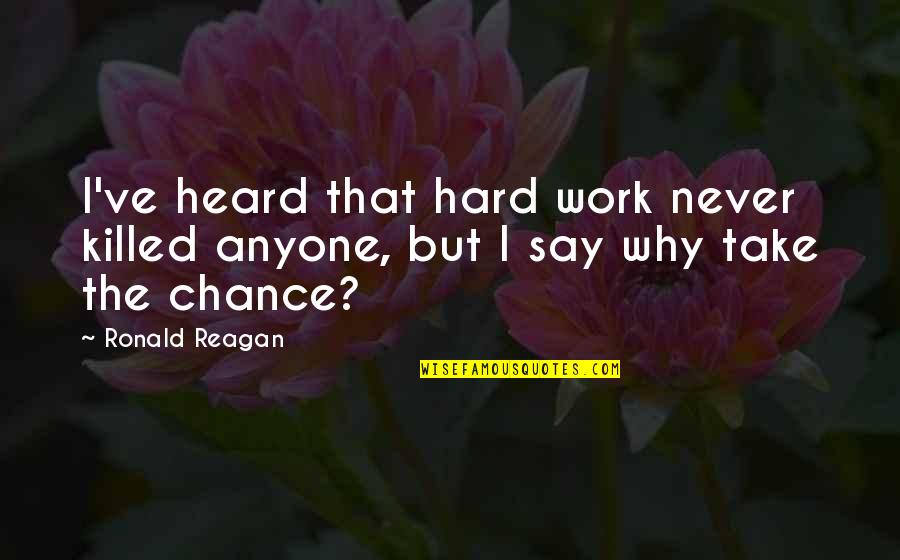 I've heard that hard work never killed anyone, but I say why take the chance? —
Ronald Reagan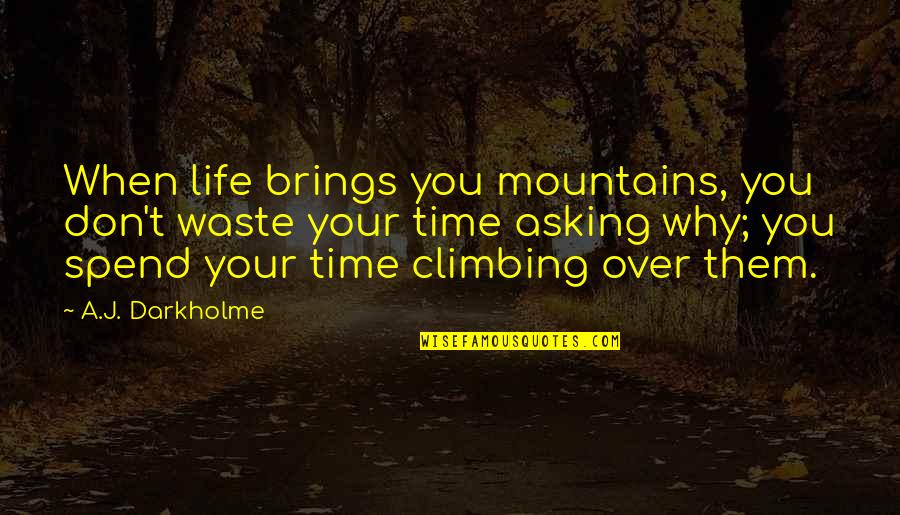 When life brings you mountains, you don't waste your time asking why; you spend your time climbing over them. —
A.J. Darkholme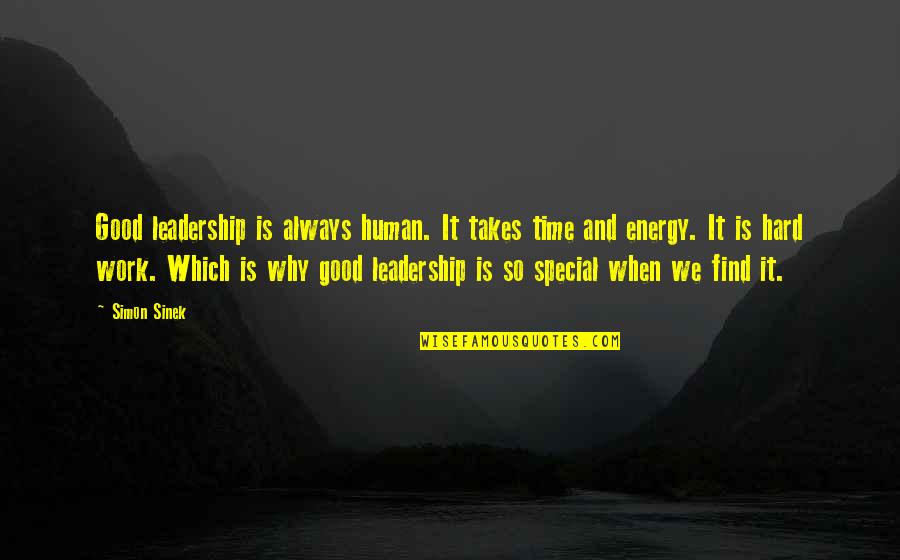 Good leadership is always human. It takes time and energy. It is hard work. Which is why good leadership is so special when we find it. —
Simon Sinek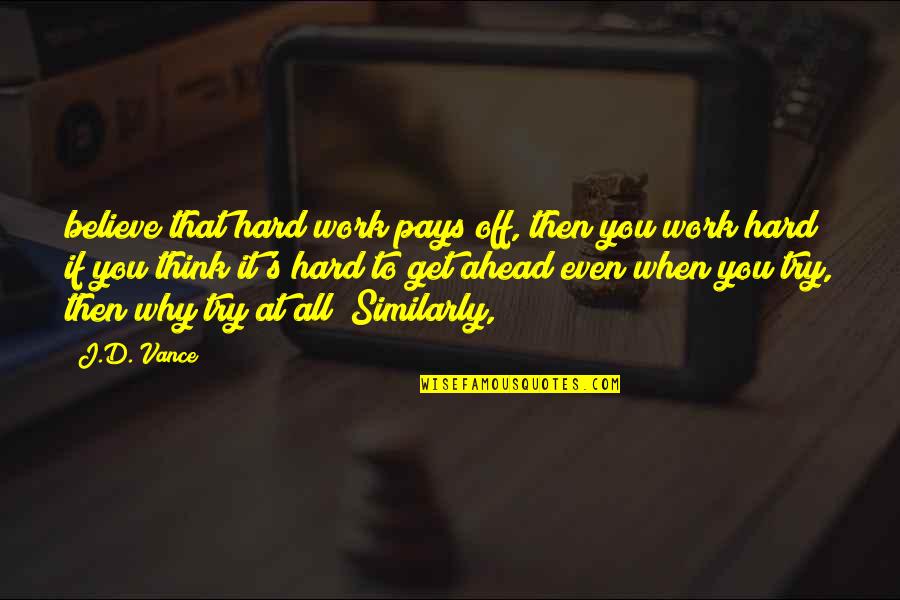 believe that hard work pays off, then you work hard; if you think it's hard to get ahead even when you try, then why try at all? Similarly, —
J.D. Vance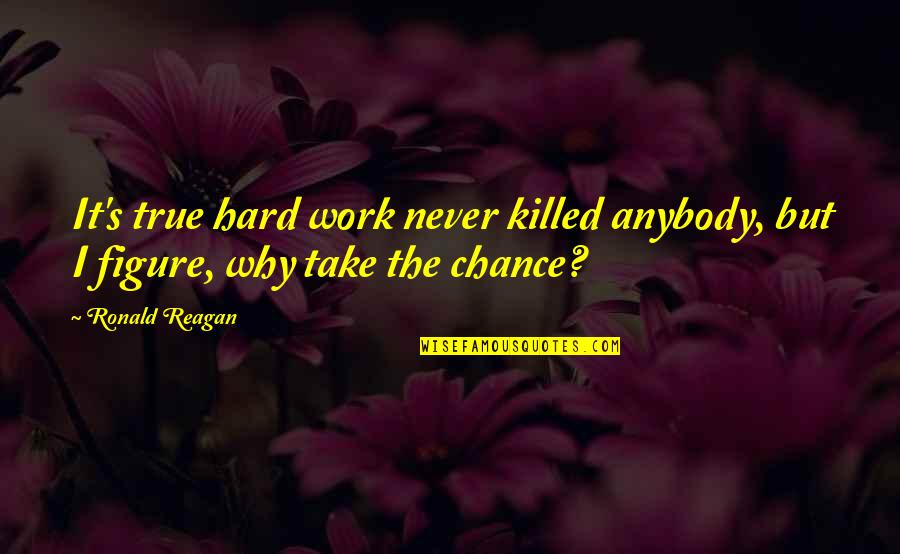 It's true hard work never killed anybody, but I figure, why take the chance? —
Ronald Reagan
I'm not a bad guy! I work hard, and I love my kids. So why should I spend half my Sunday hearing about how I'm going to Hell? —
Dan Castellaneta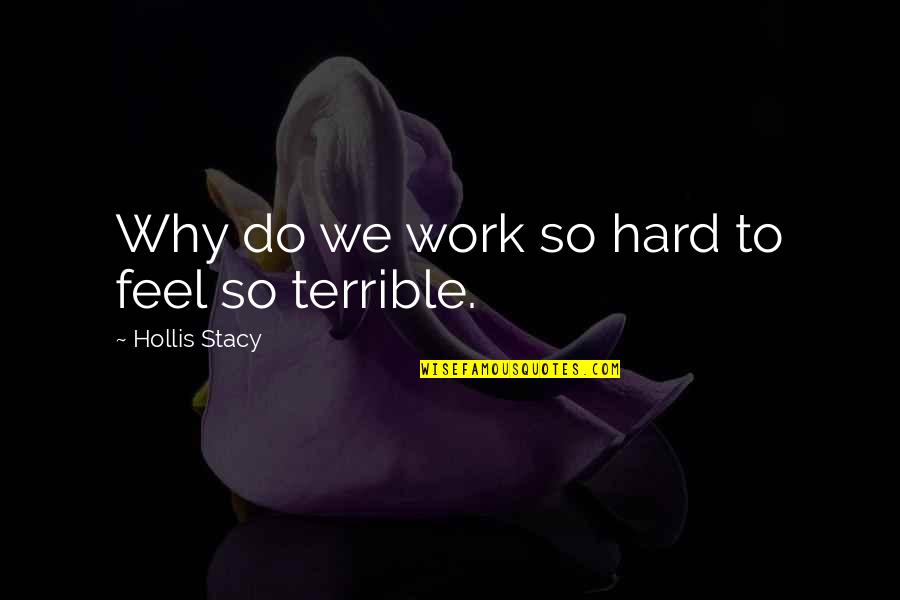 Why do we work so hard to feel so terrible. —
Hollis Stacy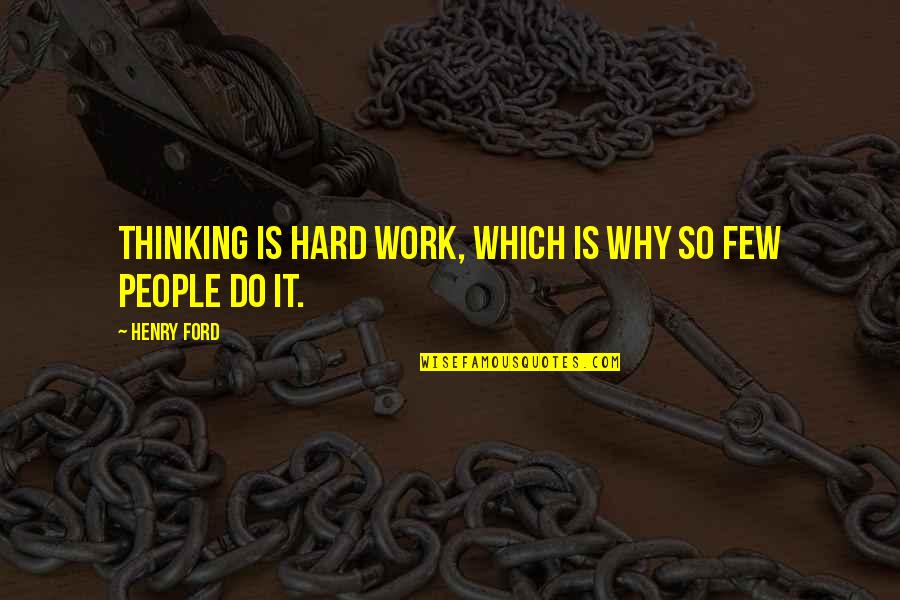 Thinking is hard work, which is why so few people do it. —
Henry Ford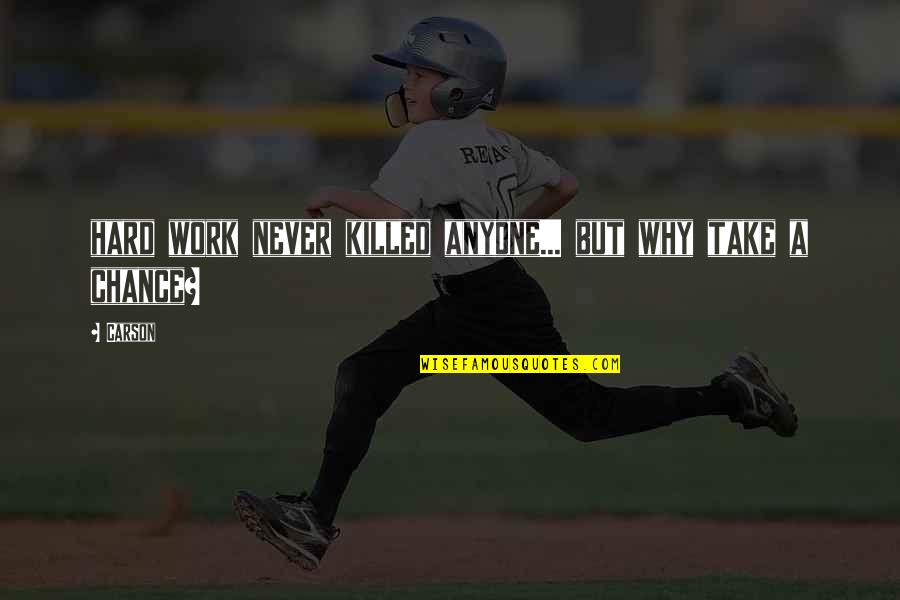 hard work never killed anyone... but why take a chance? —
Carson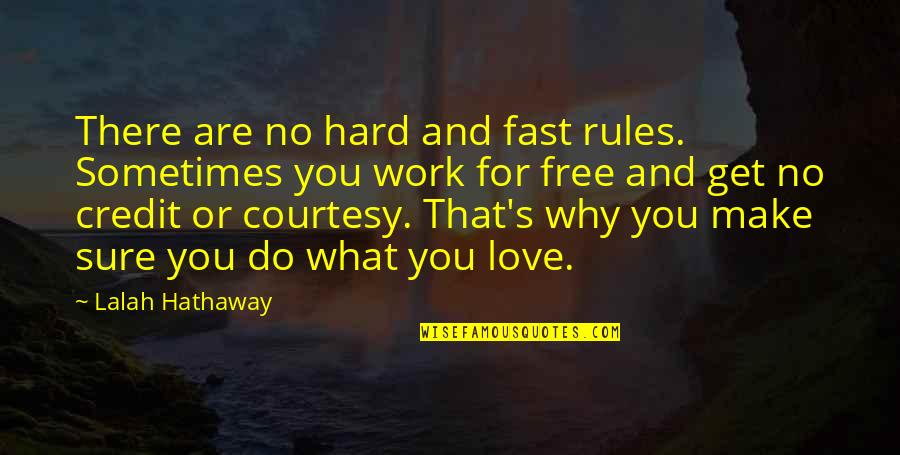 There are no hard and fast rules. Sometimes you work for free and get no credit or courtesy. That's why you make sure you do what you love. —
Lalah Hathaway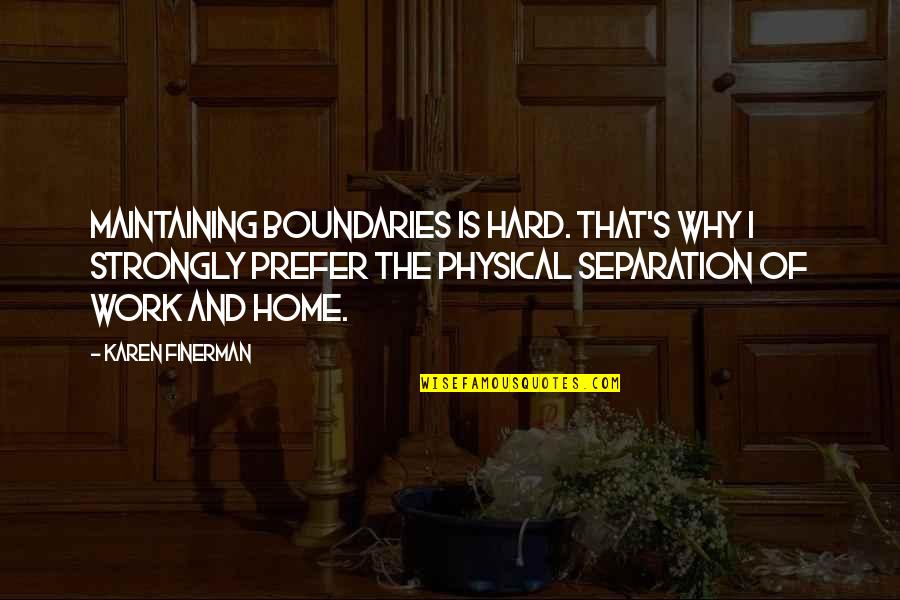 Maintaining boundaries is hard. That's why I strongly prefer the physical separation of work and home. —
Karen Finerman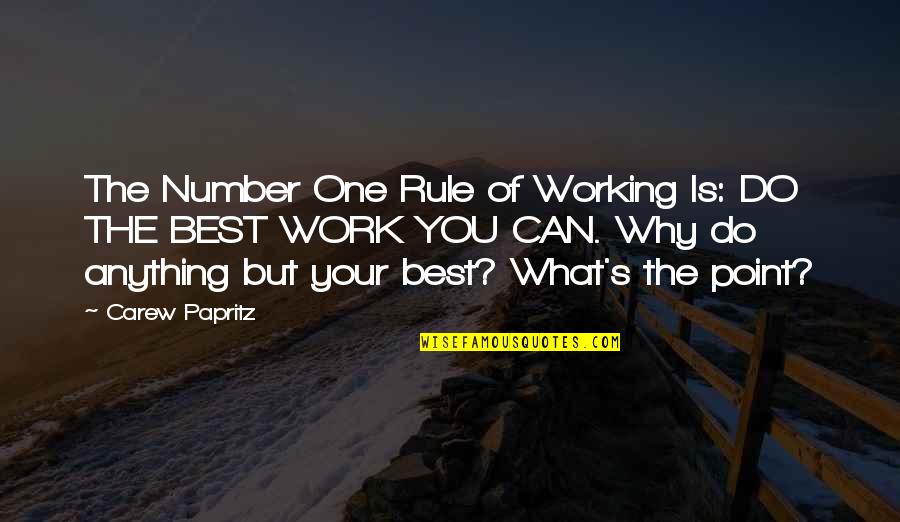 The Number One Rule of Working Is: DO THE BEST WORK YOU CAN. Why do anything but your best? What's the point? —
Carew Papritz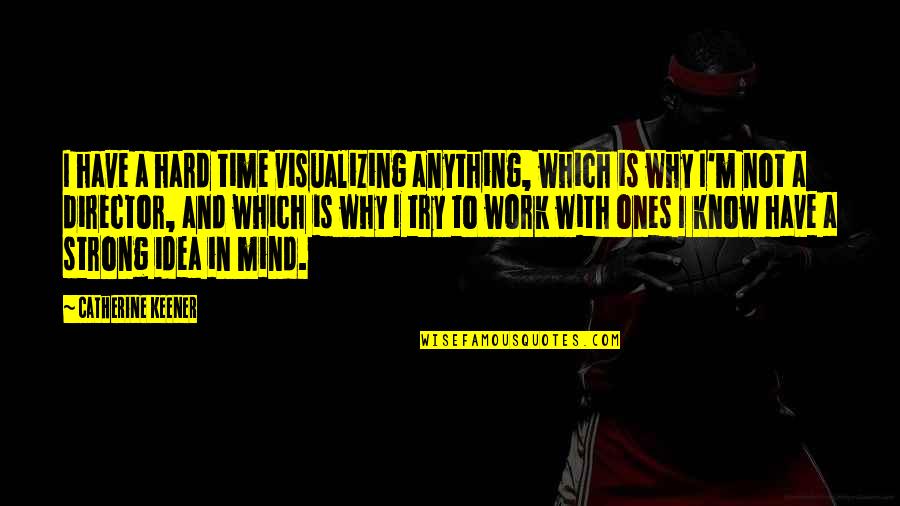 I have a hard time visualizing anything, which is why I'm not a director, and which is why I try to work with ones I know have a strong idea in mind. —
Catherine Keener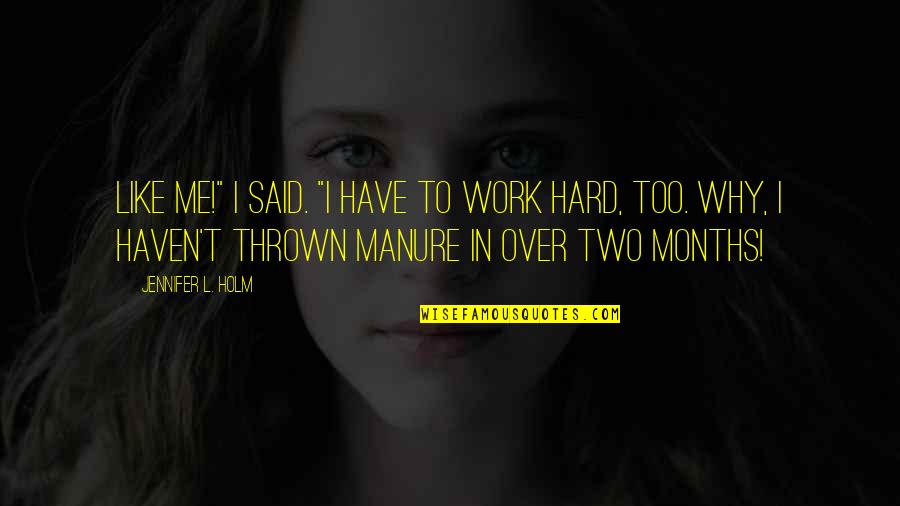 Like me!" I said. "I have to work hard, too. Why, I haven't thrown manure in over two months! —
Jennifer L. Holm
Hard work is not why I have been successful as a model. —
Cameron Russell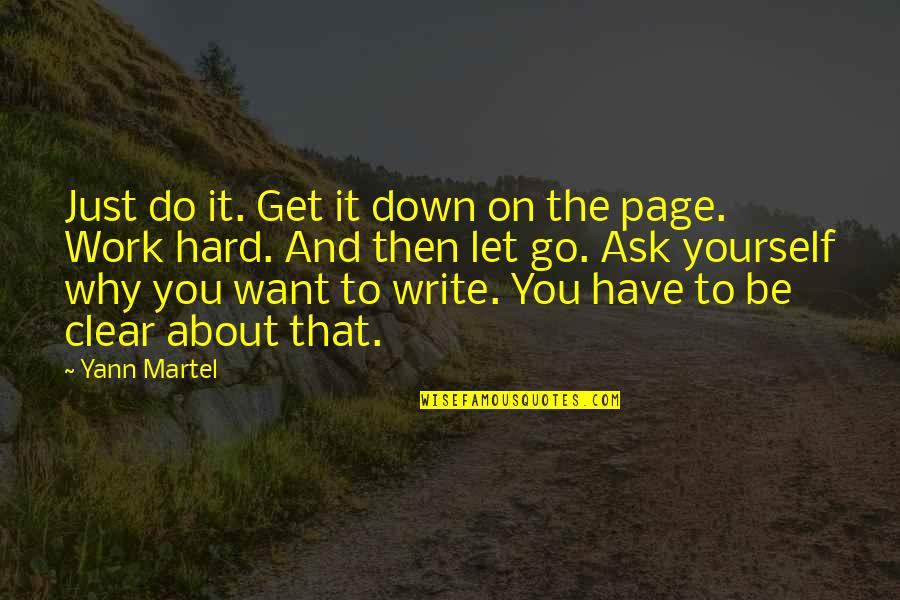 Just do it. Get it down on the page. Work hard. And then let go. Ask yourself why you want to write. You have to be clear about that. —
Yann Martel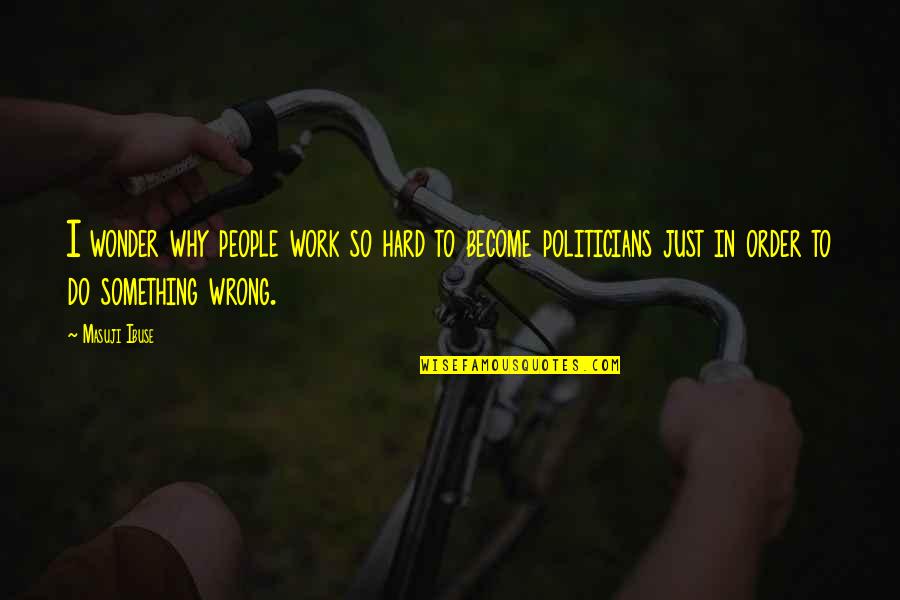 I wonder why people work so hard to become politicians just in order to do something wrong. —
Masuji Ibuse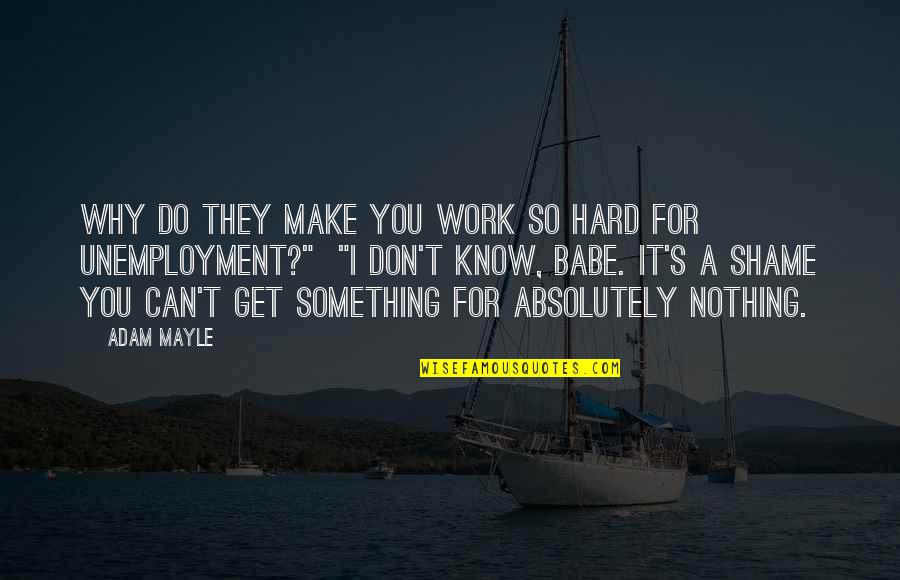 Why do they make you work so hard for unemployment?" "I don't know, babe. It's a shame you can't get something for absolutely nothing. —
Adam Mayle
With Shakespeare, the hard work is to find out why he said it and how it can relate to the audience. —
Ruben Santiago-Hudson